How to Make Easy Pesto; Here is your complete guide to making fresh pesto, storing it and freezing it for later! Stock up on your favourite pasta additive now!
Disclaimer: this post may contain affiliate links, and every purchase made through these links will give me a small commission (at absolutely no extra cost for you!) AS AN AMAZON ASSOCIATE AND REWARDSTYLE MEMBER, I EARN FROM QUALIFYING PURCHASES. See Privacy Policy for additional info.
Hi beauties!
Coming at you with a homemade pesto recipe! I am such a huge fan of pesto, especially after our honeymoon in Italy! I had it in pasta, on bruschetta, on pizza.. basically anywhere pesto was acceptable, I tried it.
Was it amazing? Yes. Did I need to remake it? Yes. So I decided to hit the internet for tips and tricks on how to make easy pesto that still tasted delicious. And everything I researched/found is in this post right here! Why wouldn't I share all my amazing finds with you all!
In this post you will find instructions on how to make easy pesto sauce, including the best ways to store it. I will admit none of these tips are things I have come up with on my own but found from reliable resources. I will give credit where needed!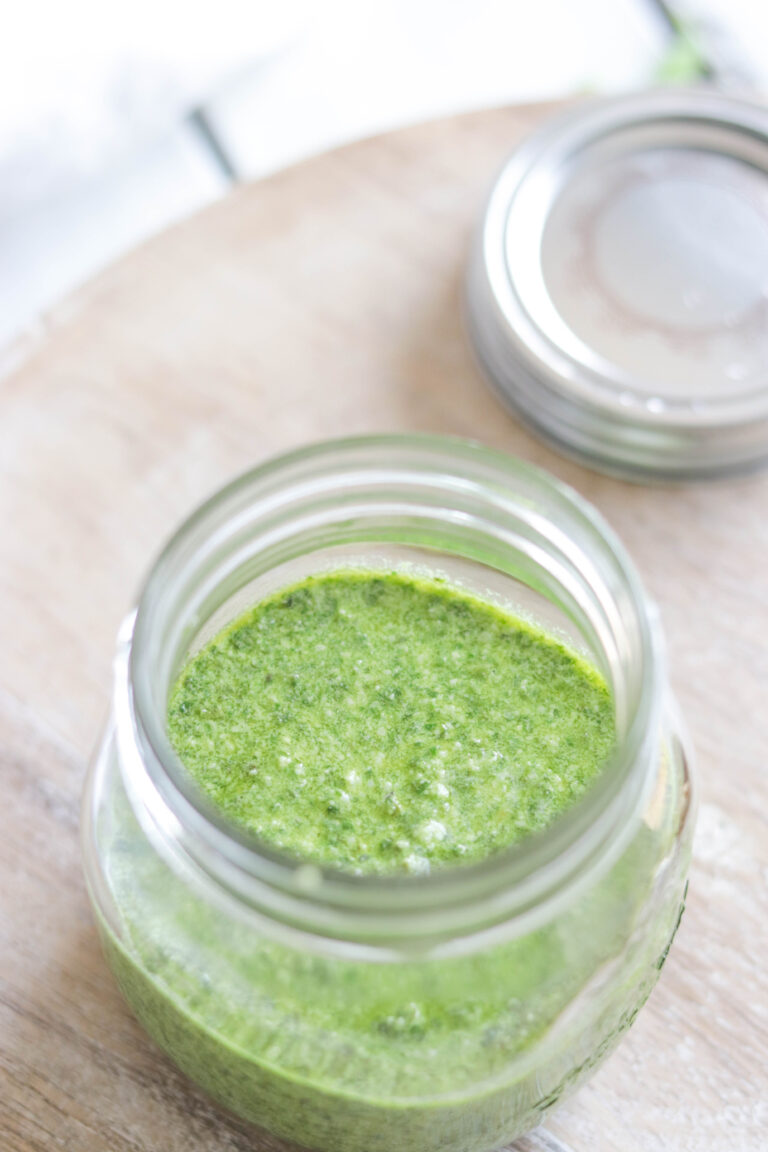 I found the perfect size mason jars at the dollar store. They came in a pack of three which was so handy! I also found similar mini mason jars on Amazon. You can also label the jars if needed with chalkboard pens or if you wanted to get really wanted to get fancy you could label them with your Cricut Machine like I did in this post: Pantry Organization with Large Labels.
We grew our own basil plant which actually ended up being HUGE. So we had SO much fresh basil ready to go when we decided to make the pesto. You need quite a few cups of fresh basil leaves so make sure you get enough for the recipe when you are at the grocery store.
We made our pesto in our food processor (which I LOVE) but you could totally get away making it in high speed blender as well. We have the Kitchen Aid Food Processor and love it! We bought is 4 years ago and it still works great! I make my Spicy Chipotle Hummus in it all the time! Its also super easy to clean which is so nice. No this is NOT sponsored by Kitchen Aid, I am just a big fan.
How To Make Easy Pesto
Prepare Ingredients: Have all your ingredients ready to go to add to your food processor. Pick through the basil leaves to make sure none are rotten or discoloured. Pick through the pine nuts as well! This will ensure you have the best tasting pesto ever! No surprises.
Measure Ingredients: Measure out all the ingredients and add them to the food processor. You can add them all at once, no need to blend some before adding others. This is an easy recipe and this step is simple and quick.
Blend on High Until Smooth: Blend all ingredients together until it is a smooth consistency. You may have to stop and spoon some of the pesto down the edges of the food processor to make sure it is all blending well.
Transfer Pesto Immediately: Scoop the pesto into jar or ice cube trays (more details on this in the "How to Store Fresh Pesto" section) The key is to act fast and not let the pesto sit out long after blending.
Ingredients for Homemade Pesto
Basil Leaves
Pine Nuts
Garlic Cloves
Freshly Grated Parmesan
Olive Oil
Salt and Pepper
Straightforward simple ingredients that make this pesto amazing! You can adjust the recipe quantity based on personal preference as well. If you like your pesto more garlicy then had a few more garlic cloves.. if you like it more cheese, add more parmesan! What ever your heart desires!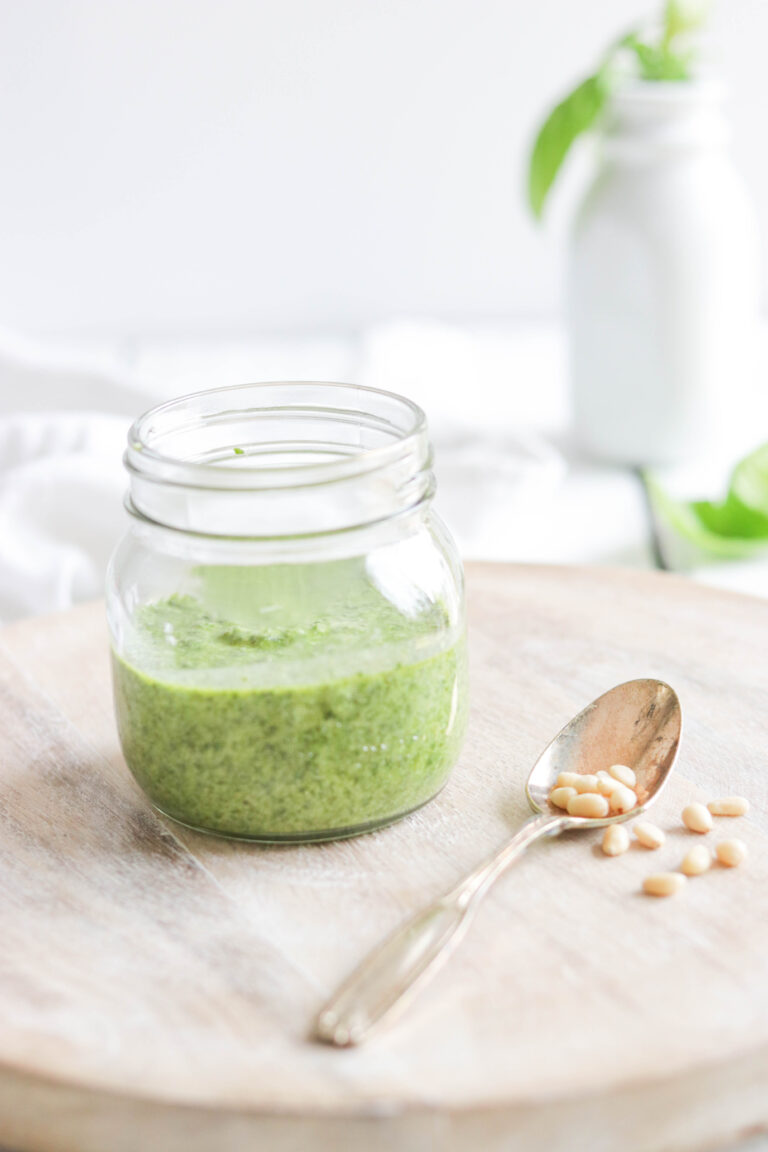 How to Store Fresh Pesto
This is the part that I was super excited about (cooking geek I know). I found so many awesome ways to store pesto! I knew I wanted one jar in the fridge for the week so I looked up the best way to store pesto in a jar. Majority of sources said that it will be the freshest for up to 5 days in an air tight container (or mason jar) in the fridge.
I read one tip about putting a layer of olive oil over top of the pesto in the jar to really seal in the pesto and it worked so well!
Another great way to store pesto, especially if you made a big batch.. is to freeze it! I found this tip on freezing the pesto in ice cube trays then transferring them into a freezer zip lock bag after. What a great idea!!!
I didn't have enough ice cube trays for all the pesto I made so I used my silicone muffin cups as well and it worked so well! Love this tip so much.
When you are ready to use some of the frozen pesto, take a cube out and through it in a frying pan or even in the microwave if you are low on time.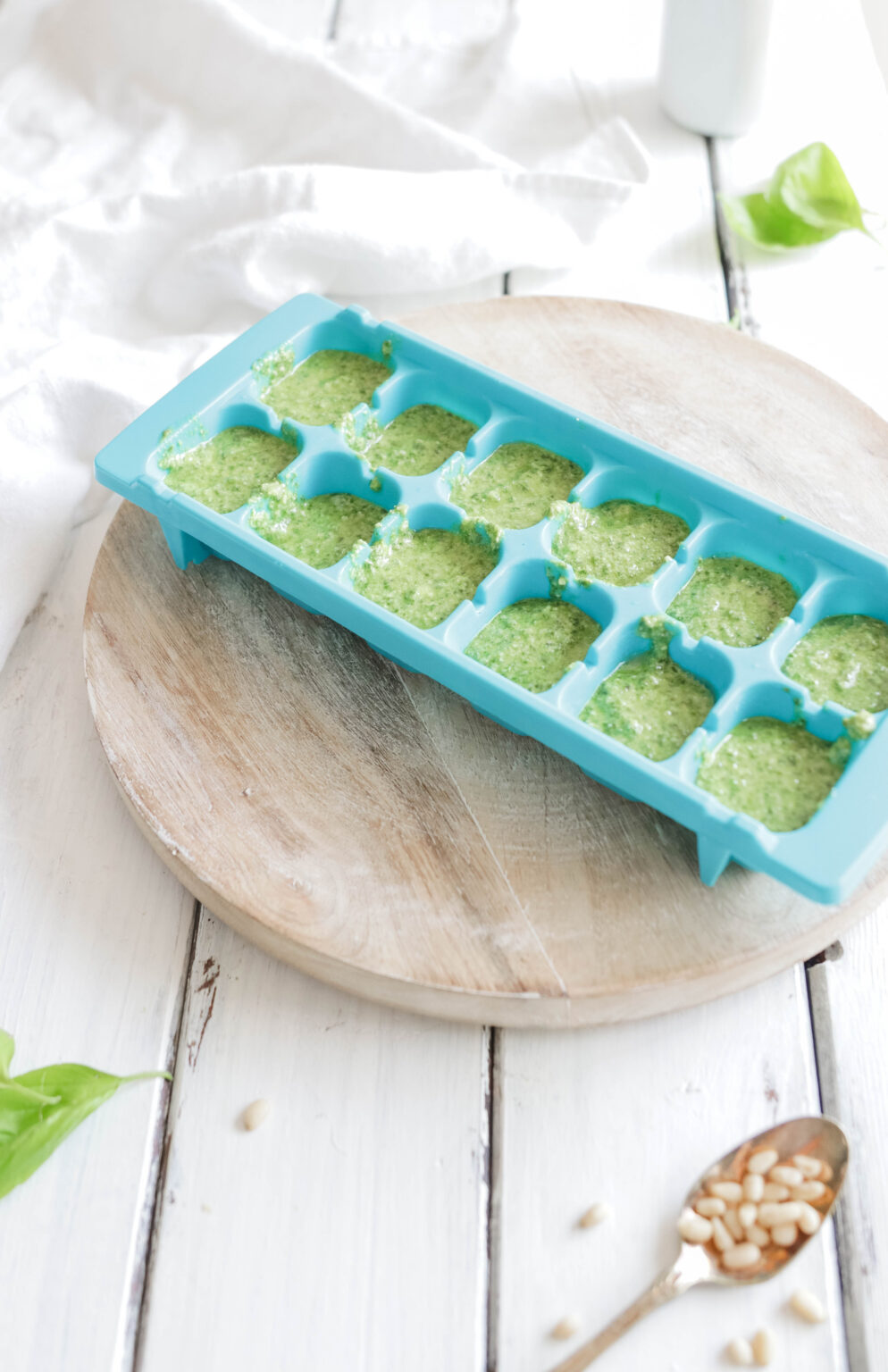 Great options for making easy pesto!
I am such a huge fan of meal prepping and having food ready to go in a pinch. Making a large batch of pesto really allows you to use it on those week nights when you really don't feel like cooking a huge meal. All you would need to make is pasta and BOOM delicious meal!
With that being said, let's jump into the actually written recipe portion of this blog post. If you have any questions, leave them in the comments below!
Until next time,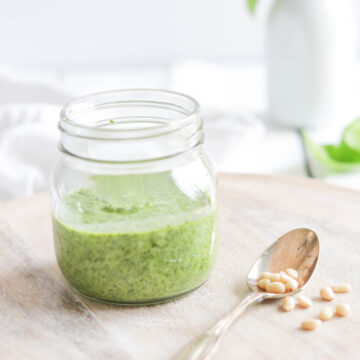 Easy Pesto
An easy pesto recipe bursting with basil and garlic flavours.
Equipment
Food Processor or High Speed Blender
Ingredients
3

cups

Fresh Basil Leaves

10

Cloves

Garlic

(peeled)

¾

cups

Pine Nuts

1

cup

Freshly Grated Parmesan Cheese

1

cup

Extra Virgin Olive Olive

¼

teaspoon

salt

2

pinches

black pepper
Instructions
Combine all ingredients into food processor or high speed blender. Blend until smooth

Transfer to mason jars or icecube trays
Notes
*Store in fridge in airtight container (or mason jar) for up to 5 days. Pour olive oil over top of pesto for extended freshness!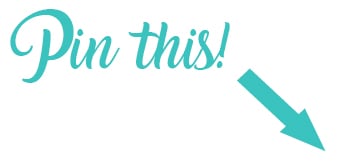 BEST SELLERS