So you want to start a blog? You have come to the right place! I am going to teach you everything I know about starting a blog in 5 simple steps. Using these steps you will have your blog up and running in no time! - I bring in over $7,000 a month blogging and you can too!
Disclaimer: this post may contain affiliate links, and every purchase made through these links will give me a small commission (at absolutely no extra cost for you!) AS AN AMAZON ASSOCIATE AND REWARDSTYLE MEMBER, I EARN FROM QUALIFYING PURCHASES. See Privacy Policy for additional info.
Have a passion? Want to write about it and share it with the world? Then you have come to the right place! Let's start a blog for you today!
I have put together an easy step-by-step guide on how to start a blog. It takes max 15 minutes to do. You will have your blog up and running in no time at all!
I have been earning more than $7,000 dollars a month blogging. Yes you can too! Although I have a career as a Registered Nurse, blogging brings in more money a month than my nursing job ever will!
If you are interested in seeing how much I make on my blog every month, check out my income reports:
In a few short months you can create a beautiful blog business! And I am going to show you how!
Why You Should Start a Blog:
There are SO many reasons why you should start a blog. Blogging has completely changed my life for the better. I personally started a blog because I wanted to have a creative outlet while I was in nursing school. I HATED university and found no joy in it at all. My blog was a way to express myself and write about my life in a space where teachers couldn't grade me.
Blogging has allowed me to pay off $20,000 in nursing school loans, drop down to part time at my job and spend more time with my family.
Blogging gives you the opportunity to:
Work from home
Stop living pay check to pay check
Spend more time with family and friends
Get out of debt and pay off those loans
Travel whenever you want
Be your own boss! Make your own schedule!
The 5 Steps To Starting a Blog Today
Choose what you want to blog about
Choose a domain and pick a host
Set Up WordPress
Design your website and pick a theme
Write posts, and launch your blog!
"Give Yourself Permission to Dream Big and Get Inspired. Magic Happens When You Feel Inspired!"

- She Means Business
When I was starting a blog, I basically stalked every successful blog out there for any piece of advice. I literally did EVERYTHING they told me to do when starting a blog and I guess it worked out!
I have taken tons of courses to help me along the way and have soaked everything in like a seasoned blogging sponge! And I am going to share it all here with you!
Let's do this! Who is ready to start a blog!? (I can practically hear you screaming ME!)
Steps To Starting A Blog
Choose what you want to blog about
To start any creative journey, you need a plan. You need to have an idea in your head that you want to get out to the world. You need to have a vision of what you want your blog to be about so you can create a brand and connect with your audience.
Some examples of blogging topics include; Travel, Finance, Food, DIY & Home, Lifestyle, Parenting, Fashion & Beauty. I have also seen successful blogs on things like Bee Keeping and Dog Training. You can blog about anything and everything!
When choosing a blog topic, my number one piece of advice is to choose a topic you could blog FOREVER about. Try to avoid choosing a topic that is a current hobby that you may grow tired of in a few months. My rule of thumb is if you cannot come up with 20 blog post titles on the spot, then you shouldn't start a blog about that topic.
Choose a domain and pick a host
This was actually the hardest part of making my blog. I wanted something fun and meaningful that people would remember. I had lists and lists of ideas. It was so much fun coming up with a domain, but I will admit, I did go back and forth between many ideas. It was actually my brother who came up with this domain name for me and I knew it was the one as soon as he said it... five years ago and still obsessed with www.NikkisPlate.com
** I HIGHLY recommend Bluehost and it is only CA$5.42 a month!! **
Once you have your domain in mind. Go to Bluehost to get started. Click the green "Get Started" button and choose a plan. I suggest starting with the cheapest plan until you are ready to upgrade your blog hosting services.
Let me explain what BlueHost is first. It allows you to have a self hosted WordPress website rather than a free blogging platform like Blogspot or Tumblr. This is SO important.. especially once you start making money because larger Ad Networks won't accept your blog if it isn't self hosted.
Why you don't want to start a free blog:
You only get basic features and limitations on your blog design
They control the amount of money you can generate from your blog
You are more likely to stick with something you have to pay for
Payed hosting services back up all your content daily so you will never lose all your hard work

It is only CA$5.42 a month for a hosted blog!
Once you have selected a BlueHost plan, check to see if your chosen domain name is available using this box here:


Once you have selected the domain and you get the green bar that says it is available, fill out the rest of that page to secure your site name.
I current am not with BlueHost but it is the hosting service I started with and HIGHLY recommend them. They have amazing customer service and great prices for their hosting plans!
Once your blog starts generating a lot of traffic, you may need to upgrade. your hosting plan. I had to upgrade mine once I reached 100,000 page views a month. I switched to BigScoots and they are just as great as Bluehost! So when you need to switch, I definitely recommend them.
Set Up WordPress
Once you have succeeded with the bluehost set up, you have to install wordpress which is the platform I use to create my blog. This platform is where you do all of your blog posts (the fun part)
Log onto Bluehost and find the Website Builders section. Click on the WordPress logo.

On the next page click the "Install" button in the "Do it yourself FREE" section.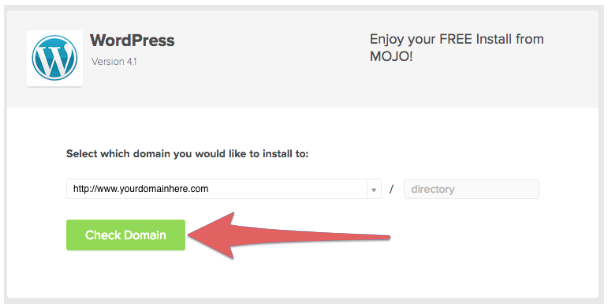 Check the terms and conditions box and then click the "Install Now" button.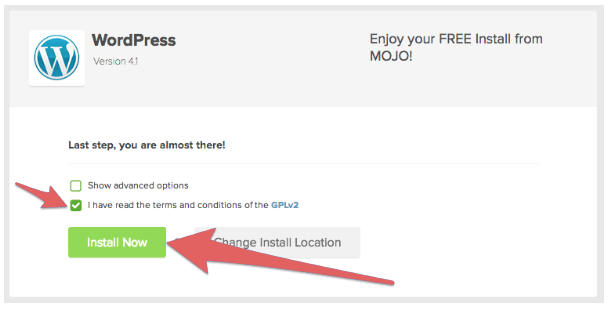 Once you get the message that says "Your install is complete!" you'll want to click on the "View Credentials" button and write down your Admin URL, Username, and Password.
Type your Admin URL into your web browser. You'll see a login screen like this one: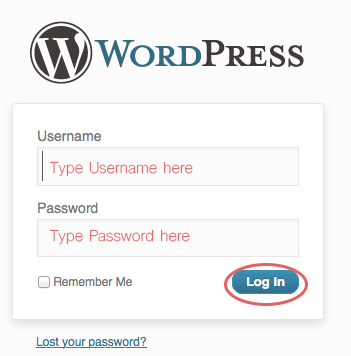 Design your website and pick a theme
This part was SO fun for me but also super frustrating. I had so many great ideas in my head but no idea how to get it out onto my blog.
The easiest way to start is by downloading a theme. A theme is a blog layout and there are so many you can choose from. You can download a free one or pay for a unique one from Etsy.. or you could go big and get a fancy theme like the one I use. I currently use Foodie Pro. Any of the Genesis Themes are amazing and fully customizable down the road when you get good at blog design!
To download a free theme to start:
Open WordPress
On the left column, click "appearance" and then "themes"
At top left, click "Add New"
Browse through hundreds of themes to find one that suits your style
Install and activate!
Other fun things to do with your blog at the beginning is to design a header. You can get creative on Canva or leave the one your theme comes with!
Write posts, and launch your blog!
Congrats! You have officially become the owner of a blog. Let the fun begin! Whether you are blogging about food, fitness, style, home - you are embarking on what I think is the most rewarding hobby.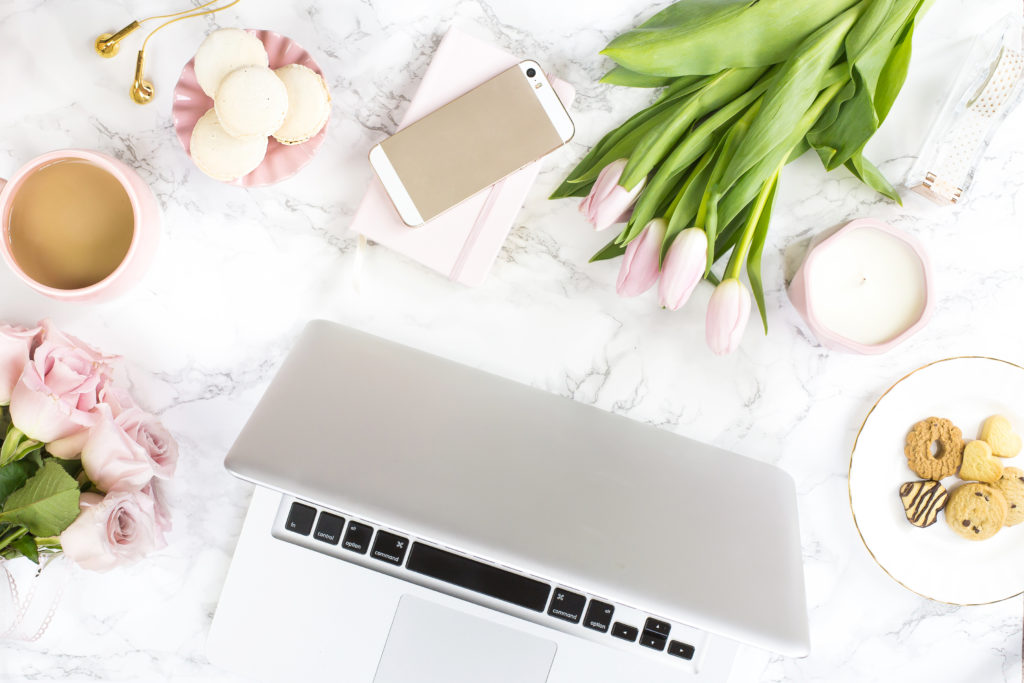 I hope you found this post helpful in your blogging journey!
Leave your new blog down in the comments below so I can go stalk all your beautiful blogs!
Read my Blog Income Reports here:
MY FAVOURITE BLOGGING TOOLS:
Bluehost – My current hosting company. They are reliable, fast and most importantly affordable. Their support staff is also helpful and answer all my questions.
Tailwind – My all time favourite scheduling tool for sharing your content on Pinterest and Instagram! Tailwind saves SO much time and increases your traffic and followers. BEST. TOOL. EVER.
Foodie Pro Theme – This is my current blog theme used on Nikki's Plate. I am so obsessed with it. It took my blog to the next level. Its easy to use and has so many additional features that make blogging easy. This is a Genesis Framework Theme
Food Blogger Pro – learn how to start, grow and make money with your food blog!
WP Tasty – Handcrafted WordPress Recipe plugins made by experts in the field!
Share a Sale – This is a great place to find tons of affiliate programs so you can start earning money on your blog by just adding a link!
ConvertKit – This is a VERY popular email newsletter provider. Many bloggers love using convertkit to grow their email list! I am hoping to switch to this mail provider soon!
Creative Market – An online store for fonts, graphics, templates and more! – plus you can get 6 free goods every week just for making an account!
BEST SELLERS