My Honest Review of My Silk and Snow Mattress; Stop spending thousands on a mattress, get a high-quality foam mattress at an affordable price!
Disclaimer: this post may contain affiliate links, and every purchase made through these links will give me a small commission (at absolutely no extra cost for you!) AS AN AMAZON ASSOCIATE AND REWARDSTYLE MEMBER, I EARN FROM QUALIFYING PURCHASES. See Privacy Policy for additional info.
Foam mattresses have become increasingly popular in recent years, and for good reason. With their unique properties and ability to contour to your body, foam mattresses provide a level of comfort and support that is hard to beat.
If you're in the market for a new mattress, I'm sure you've come across the Silk and Snow brand. They're a Canadian company that prides themselves on creating quality mattresses at an affordable price point. But is it too good to be true?
As a Canadian company that promises quality and affordability, Silk and Snow has made a name for themselves in the industry. But does the reality match the hype? In my honest review, I'll be sharing my personal experiences with the Silk and Snow signature mattress and their Flax Linens sheets. From unboxing to sleeping on it for several weeks, I'll give you the lowdown on its comfort, support, and more. So, if you're considering a Silk and Snow mattress, keep on reading to find out if it's the right fit for you!
Why I Chose a Silk and Snow Mattress?
I chose a Silk and Snow mattress for several reasons. First and foremost, their reputation for producing high-quality mattresses at an affordable price caught my attention. I had heard positive reviews from friends and family who had purchased their mattresses and experienced a great night's sleep. Additionally, Silk and Snow's commitment to using premium materials and innovative technologies in their mattresses was appealing.
I was particularly drawn to their focus on providing proper spinal alignment and pressure point relief, which are crucial for achieving restful sleep. Finally, their customer-friendly policies, such as their generous trial period and hassle-free returns, gave me the confidence to try their mattress risk-free. Overall, the combination of their reputation, quality craftsmanship, and customer satisfaction made choosing a Silk and Snow mattress an easy decision for me!!
Silk and Snow First Impressions
My Silk and Snow order arrived soooo quickly and was well-packaged! After unboxing, I let it sit for a few hours to fully expand before testing it out. My first impression was how comfortable the top layer of memory foam felt. It was soft and contouring but also had a nice bounce to it!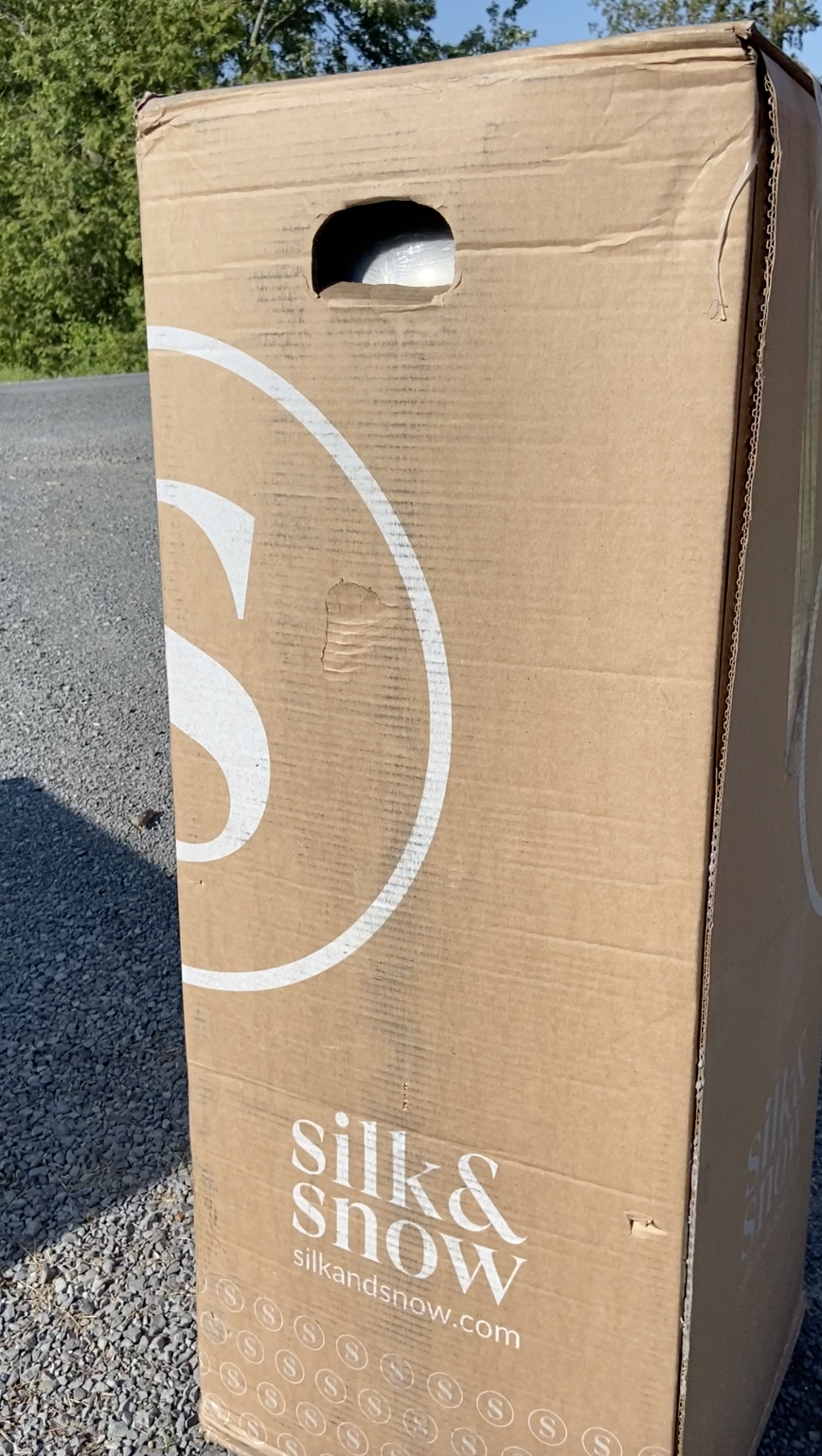 Comfort and Support
In terms of comfort, the Silk and Snow mattress did not disappoint!! The memory foam layer provided a nice cradling sensation that reduced pressure points on my body. I was able to sink in just enough without feeling like I was stuck. However, I wouldn't recommend this mattress if you're looking for a really firm bed as it does have a more medium-firm feel.
As for support, I did not find any issues with my spine being out of alignment. The base layer of high-density foam provided a good amount of support that held up well throughout the night. I also didn't notice any motion transfer when my husband would move around in his sleep, which is a big plus for us!!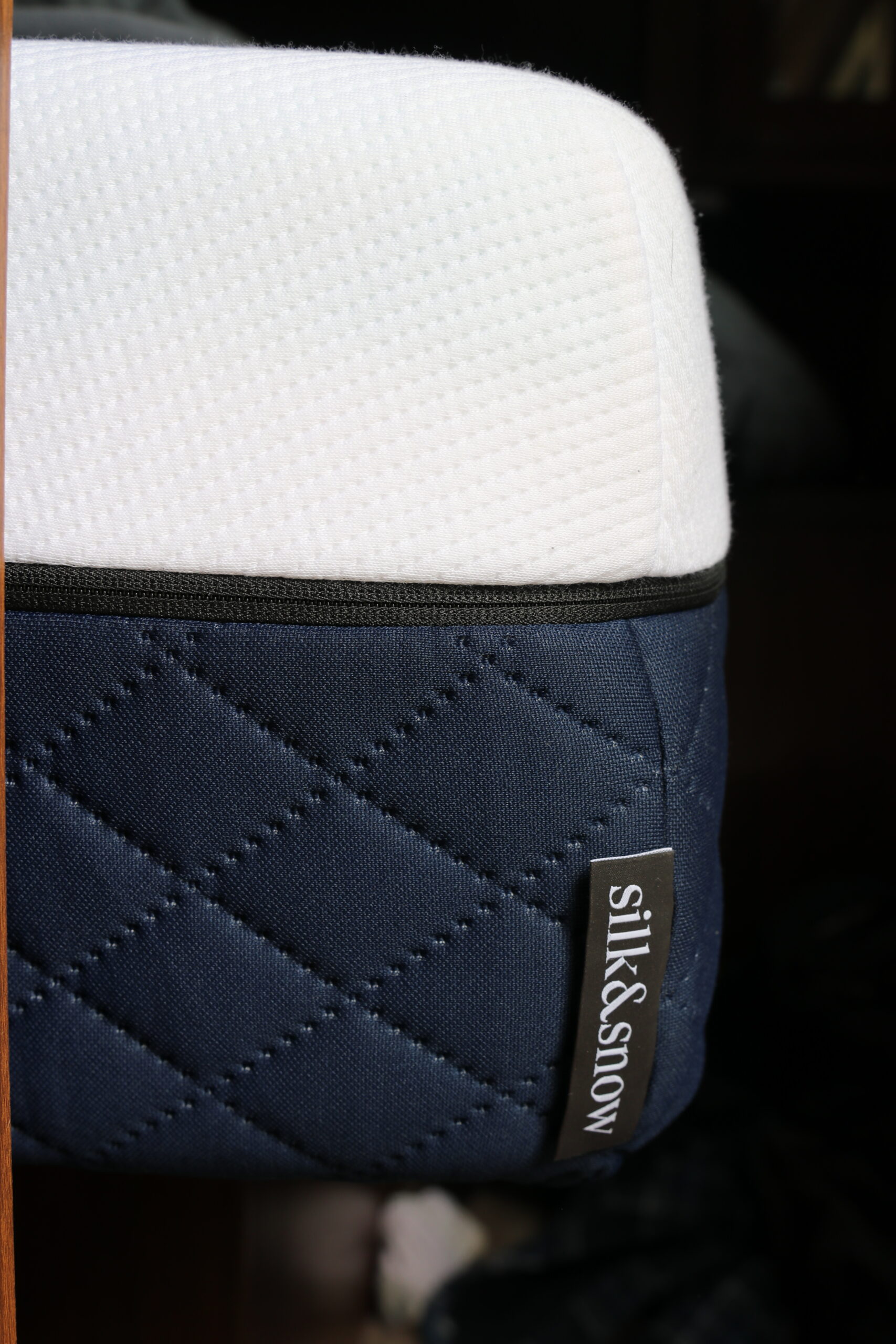 Temperature Regulation
One concern I had with purchasing a memory foam mattress was whether or not it would sleep hot. Luckily, the Silk and Snow mattress has a cooling gel layer that helped regulate my body temperature throughout the night. Their mattresses use open-cell memory foam infused with cooling gel, providing you with a breathable bed that helps keep you cool. I didn't wake up sweating, and I didn't feel overheated at any point which I definitely have experienced on other foam mattresses in the past!
Flax Linen Bedding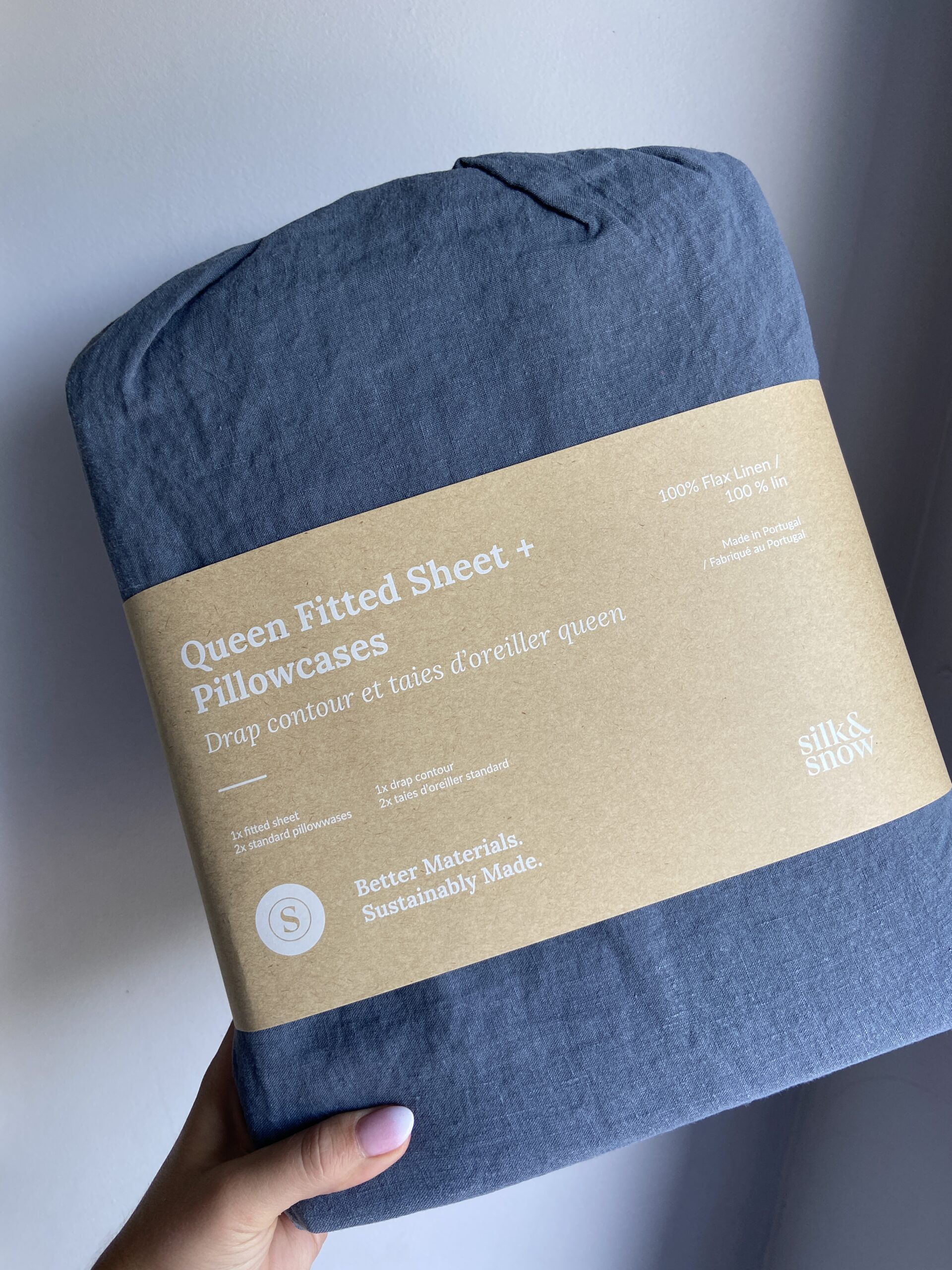 Silk and Snow is known for their high-quality affordable mattresses, and has recently expanded their product line to include beddings! One of their latest offerings is the Flax Linen Bedding set - a luxurious and comfortable bedding choice for any home. Made with 100% European flax, sourced from fields in France and Belgium. After using this bedding set for a few weeks, I'm excited to share my honest review.
First and foremost, Silk and Snow's Flax Linen Bedding set is exceptionally soft, yet durable. It's made of high-quality linen, which feels heavenly!! I love how it's lightweight and breathable, making it perfect for use throughout the entire year. The material also has a natural texture and a beautiful drape that adds a touch of elegance to our bed.
However, there are a few things to keep in mind. While I personally love the natural and slightly rumpled texture of linen, it may not be suitable for people looking for a smooth and straight bedding look.
Overall, I highly recommend Silk and Snow's Flax Linen Bedding set to anyone looking for a high-quality and luxurious bedding set. It's comfortable, durable, and hypoallergenic, making it a great investment in your sleep and overall health.
Final Thoughts
Overall, I'm VERY pleased with the Silk and Snow mattress. It's comfortable, supportive, and does not sleep hot. I think it's a great option for those who are looking for a quality mattress at an affordable price point. However, if you're looking for a bed that's extremely firm or extremely soft, you may want to consider other options. But for me, this mattress hits the sweet spot! I LOVE IT!!!
Until next time,
More Bedroom Related Posts:
BEST SELLERS