Summer is here! Officially. It is here and we are all overly excited! Am I right? You know what is not so excited for this summer?....my bank account. Does anyone else have this problem!? Summer hits and it takes a chunk out of your bank savings. EVERY. TIME. Summer = broke Nikki
Disclaimer: this post may contain affiliate links, and every purchase made through these links will give me a small commission (at absolutely no extra cost for you!) AS AN AMAZON ASSOCIATE AND REWARDSTYLE MEMBER, I EARN FROM QUALIFYING PURCHASES. See Privacy Policy for additional info.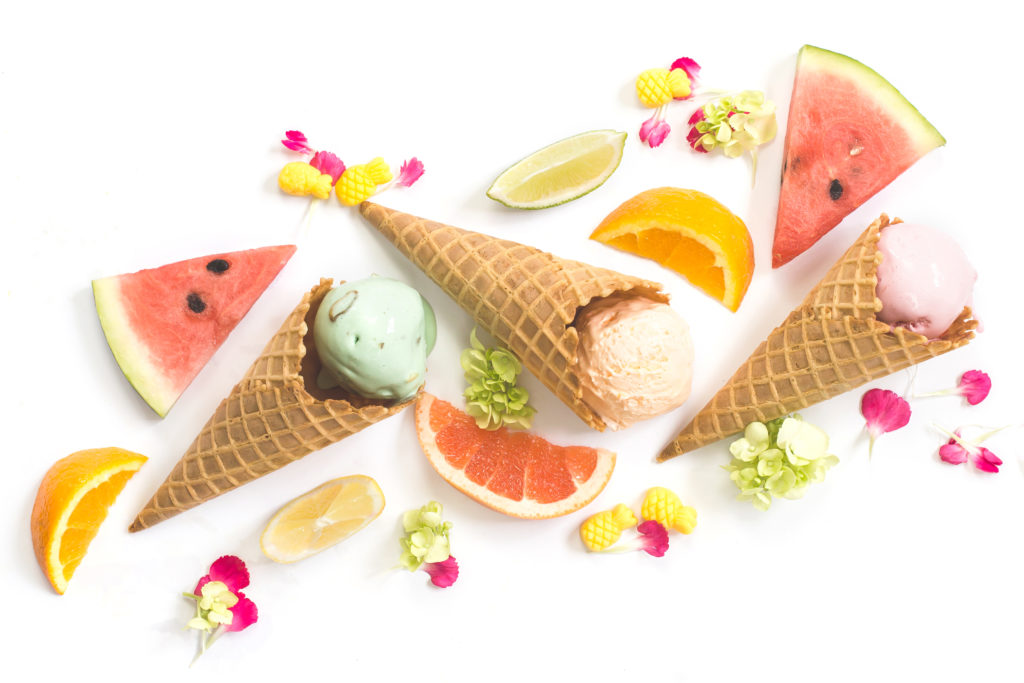 We tend to have endless fun options in the summer; parties, weddings, road trips, festivals, camping, boat rides... need I go on? These activities usually aren't free, unfortunately.
I think it is important to be money conscious, but I also believe in a fun and care free summer.
Budgeting is one of my strong traits. It started when I was in high school working three jobs to afford my national cheerleading costs. Saving came natural to me because I had no other choice. Budgeting and saving flowed right into my university life and now that I'm out in the real world, I am so happy I learned it all at a young age.
Summer tends to be a season we spend the most money.. which is surprising to me because I would have guessed Christmas season as number one.
I love summer. Summer is the highlight of my year. I love everything about it.. but why does it have to make me so poor? Well it doesn't... I have come up with 10 tips to keep my summer vibes high and keep my bank account from getting low. So lets jump right into it:

I figured this was an obvious tip, which is why I put it as number one to get it out of the way. Searching for discounts can be an easy to save a few bucks. There are many websites that offer summer activities at discounted prices or bulk prices. You can also search for coupons in your local newspaper or magazines.
You can also search for second hand prices.. for example, if someone can't make a concert they may sell their tickets at a discounted price just to get the off their hands.
Here are some of the websites I use to search for discounts:
Another great tip for finding discounted prices is to shop around for the best hotel price. Some websites ask more for the exact same room! Websites like Expedia will help you find the best prices. Also try Airbnb for a great money saving option. Rent an entire house for you and your friends or a small cozy studio apartment.

This is such a hard on because of air conditioning. I LOVE my air conditioning. I am such a princess when it comes to sleeping at night. If it is even a little hot, I can't sleep. I flop around all night annoyed. During the day though, I could care less. Dylan and I figured out that if we run the air conditioning at night (low cost times), then turn it off during the day, when we are not home, we save a ton of money! And if we keep all doors and windows closed during the day, the house stays cool (thanks to our insulation!)
Another way to save on hydro during the summer months is to unplug! We usually aren't around the house during the day during the summer, we are out doing things. Unplug unused appliances and other hydro sucking devices... especially if you are going away on vacation!
Some people get really into their summer savings by canceling the cable too because some people find themselves watching little to no t.v in the summer months! Dylan couldn't live without his survival /gold digging / fishing shows.. so that isn't an option for this household!

If you rock a green thumb.. or not... gardening can be a great way to save on some cash flow. I really noticed it when my zucchini addiction was at it's peak. It was so nice being able to go pluck my own fresh veggies from my back yard, rather then drive to a grocery store.
Not only do you save on the cost of your vegetables/herbs, you save on gas too hehe BONUS. The cost of gas can be a pain when you live out in the country and making a trip to the grocery store aint easy some days!
Save money and get healthy by growing your own food. I think thats enough to convince anyone to break out the shovel and get planting!

This is another HUGE money saver. I love my drinks and lunch dates on a roof top patio over looking my beautiful city, but it can get pretty costly.
Why not try to picnic instead? There are so many cute parks and benches that call for an adorable picnic date. Pack something up in a portable cooler then plunk yourself down and enough the weather. You don't need to be at a patio to get the same feeling.

Carpooling is another easy way to save money. Going to the beach with some friends? Carpool together rather then all driving separately. If you live far away from your friends, have a meet up spot for half way. If someone else is driving don't forget to chip in for gas!
Carpooling is also better for the environment.. don't mind me while I go all geek on you here 🙂

Hosting summer BBQs at your house with all your friends can be so much fun in the summer, but can also rack up a big bill. One way to save money but still have all your friends over for dinner is to host a potluck! Assign everyone one side dish, appetizer or dessert, and you cover the main dish. This way you do not have to make everything and everyone can show case a recipe!
Also wait for those sales and buy in bulk. Try and avoid buying that main dish when prices are at its highest. Wait for the price cut or buy something else on sale.

This is one way to have fun that many people forget about. Everyone is always eager to run away when you have a chunk of time off in the summer, but staying right where you are can be fun too!
Put up a tent in your backyard, watch a movie marathon, go for a long walk/bike ride, swim at the lake around the corner from your house.. or you could do something super boring that makes you feel great after like catching up on house work (I cringe as I write that).
Sometimes you can find fun activities right where you are, right in your local humble abode.

One of the best way to save money.. budgeting! Plan how much money you want to blow this summer and plan it out in advance. Pick which events are on the A list and which are on the B list. Fit in what you can afford. Budgeting fits like a puzzle, what is meant to fit in your summer will perfectly!
Having a game plan of your summer is one of the best ways to save money, but we all know some things come up out of the blue.. so don't forget to leave a little side cash or pick up an extra shift to throw in those extra events!

Don't give into the fear of missing out. If your not into seeing a certain concert, don't fork out the money to go just because all your friends are going. Save for a better festivity that you actually WANT to do/see.
Sometimes we get pressured into things we aren't really into, which can really affect our wallets. Make sure every penny you spend is worth it for you! Its your summer and its your money!
Some times we do need to make sacrifices and those situations are completely understandable, but in the big picture pick and choose when you can.

Its is okay to just relax. We don't need to be busy every day during the summer. Sometimes its just as fun to sit back and enjoy it. Get lost in a good book and soak in some rays.
Relaxing is not frowned upon in the summer, I promise!
These are my tips for saving money this summer without sacrificing anything. Have an amazing summer and not go broke!
It doesn't have to be hard. It just takes time. I believe in you! Lets do this together 🙂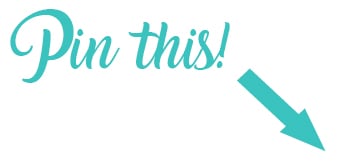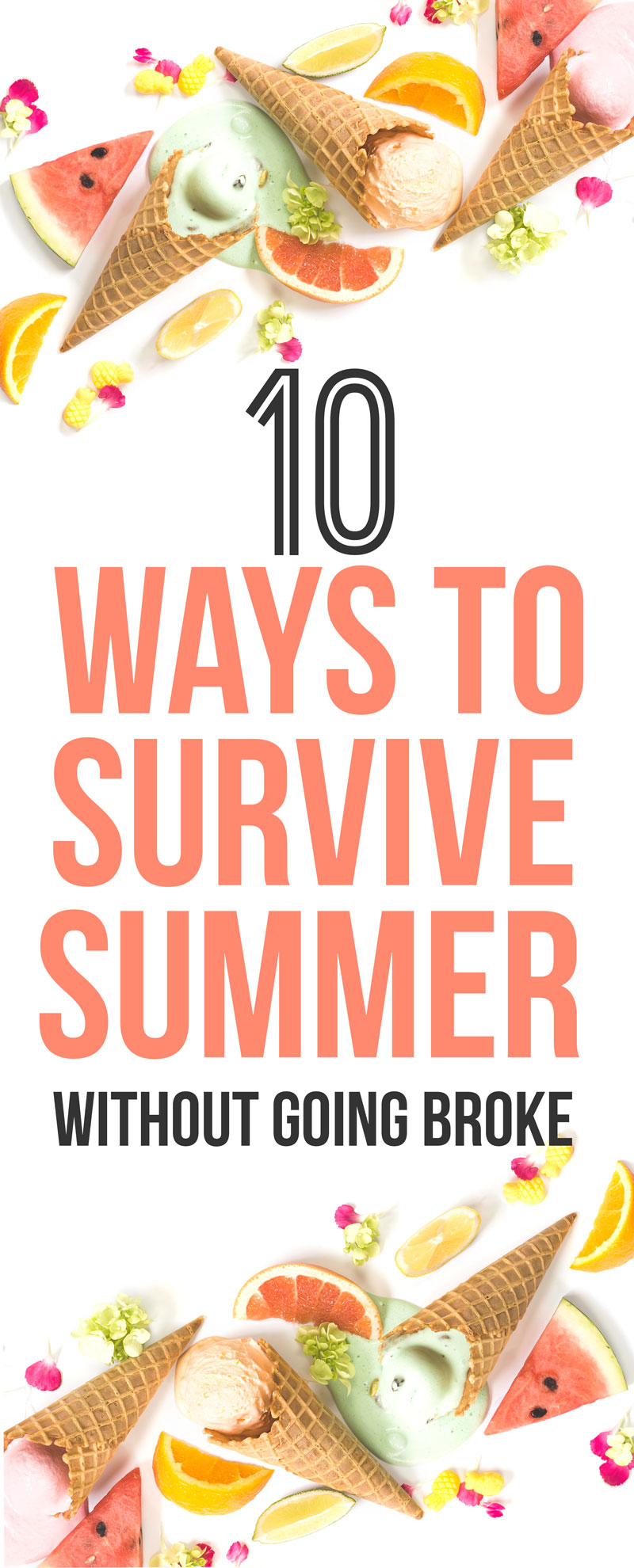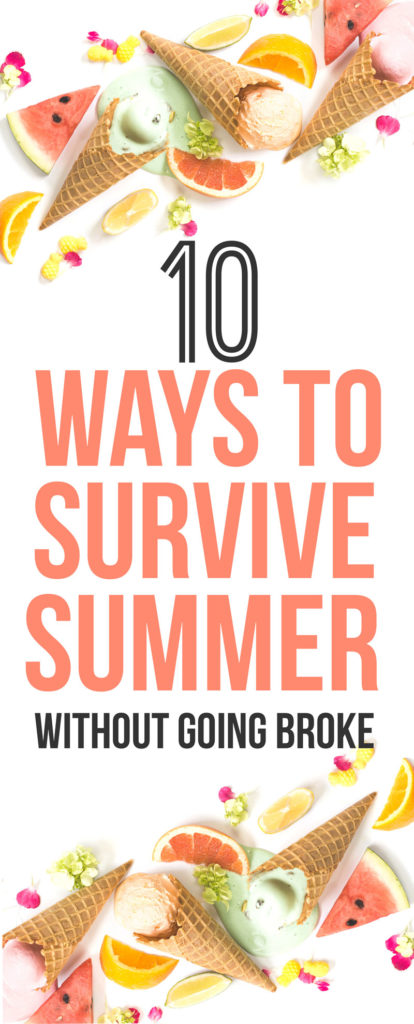 BEST SELLERS