Feast your eyes on '10 Thanksgiving Dinner Must-Haves for The Perfect Meal,' where we delve into the absolute essentials of the grand Thanksgiving feast. From the star turkey to the final sweet note of a pie, we've got you covered for a meal that's both delicious and memorable
Disclaimer: this post may contain affiliate links, and every purchase made through these links will give me a small commission (at absolutely no extra cost for you!) AS AN AMAZON ASSOCIATE AND REWARDSTYLE MEMBER, I EARN FROM QUALIFYING PURCHASES. See Privacy Policy for additional info.
Hi beauties!! As the leaves start turning those gorgeous hues and the chill arrives, there's one thing on all of our minds—Thanksgiving is almost here! It's that time of year again when the aroma of grandma's famous turkey wafts through the house, apple cider bubbling away is the soundtrack to your day, and the sight of a glorious pumpkin pie makes you do the happy dance.
You know what I'm talking about, right? That grand feast, hearty laughs, shared stories, and all the good vibes that make this holiday special. It's more than just a meal—it's a mammoth turkey-sized pot of traditions, memories, and of course, some serious belly stuffin'!
So wipe that drool off your chin, and let's dive head-first into my list of 10 Thanksgiving dinner must-haves that guarantee to move your meal from delightful to "Can I have thirds?"
Thanksgiving Dinner Must-Haves:
I'm totally ready to give thanks (especially for Grandma's secret recipes). Are you? So pull up a chair, grab a cup of joe, or better yet, a slice of pumpkin pie, and let's talk turkey – and all the other amazing food that makes Thanksgiving the gastronomical extravaganza we eagerly look forward to every year. In this blog post, we're serving up our list of ten absolute dinner must-haves for an unforgettable Thanksgiving meal! Get ready to stuff yourself with knowledge…and eventually, delicious food!
1. Turkey
It wouldn't be a stretch to say that the most iconic dish associated with Thanksgiving is the golden, roasted turkey. Basted with butter, seasoned with herbs, and roasted to perfection for over three hours, this juicy and tender wonder is truly a staple of the Thanksgiving feast. It symbolizes appeasement, prosperity, and the holiday season in its entirety.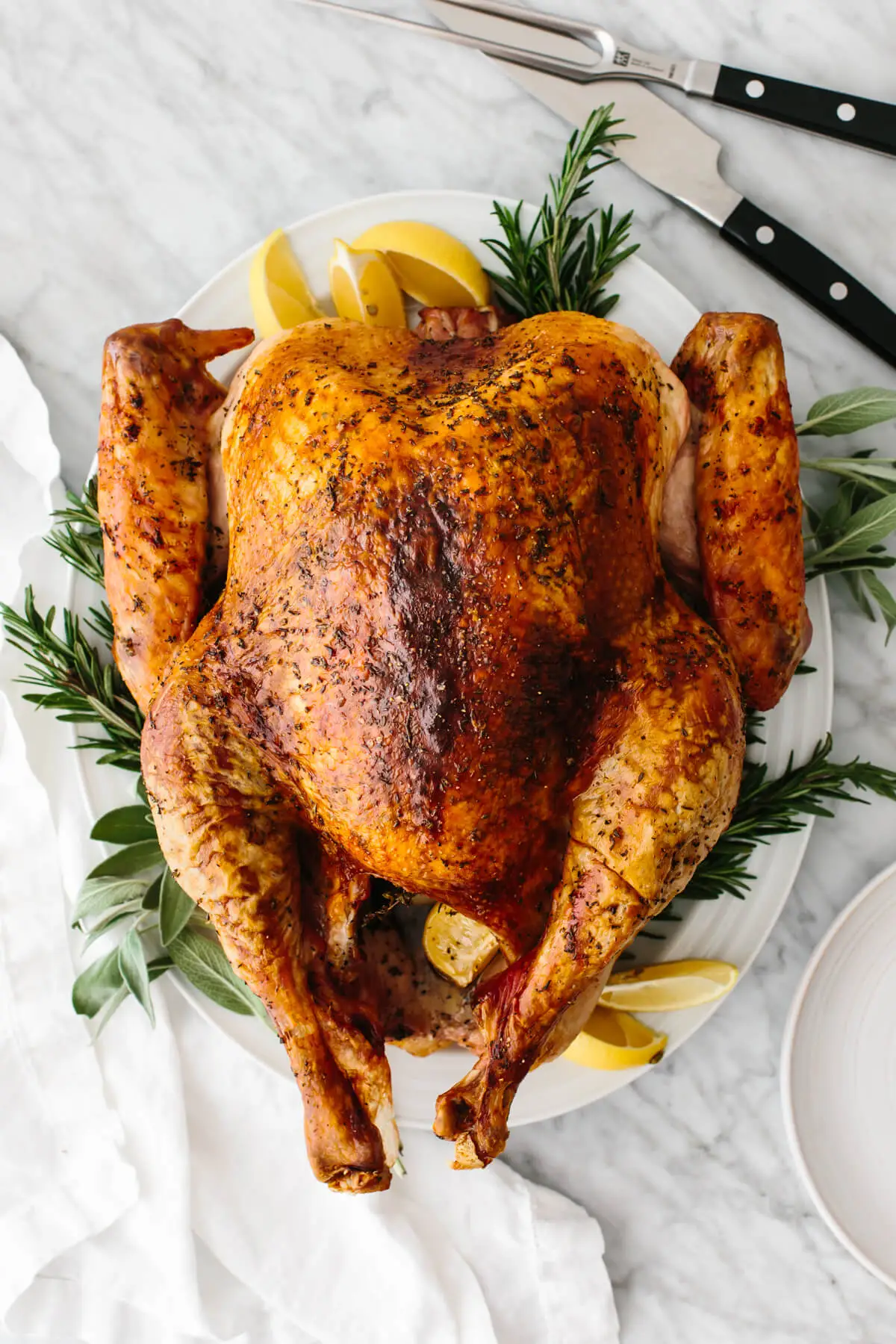 2. Stuffing
Often cooked inside the turkey, stuffing, or otherwise known as dressing, is an integral part of Thanksgiving dinner. Prepared with cubed bread, celery, onions, herbs, and a mix of desired vegetables or meat, stuffing provides for a fulfilling and warm dish that complements the turkey in the most delightful way.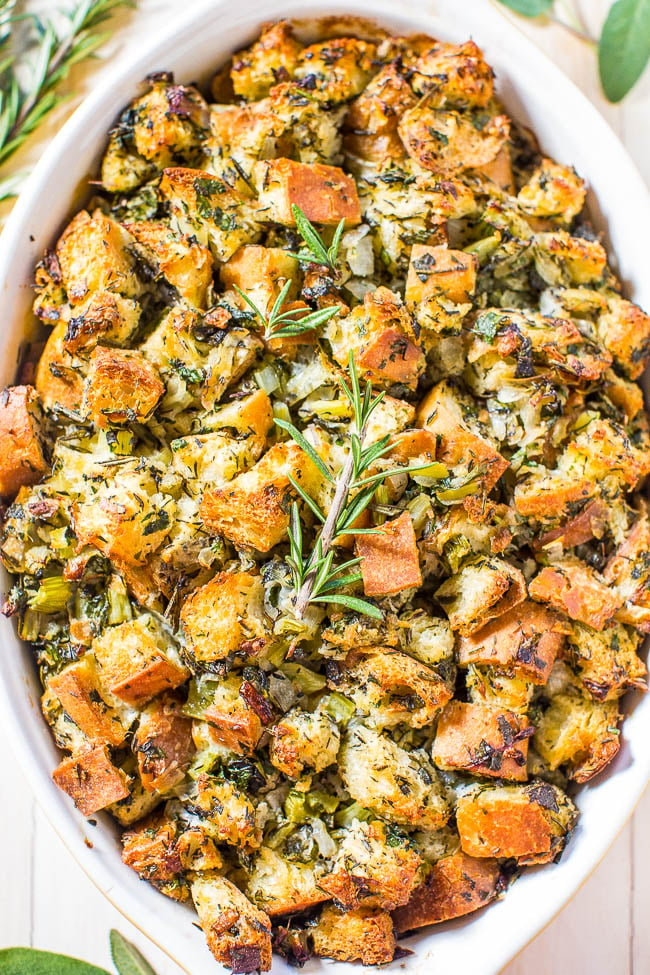 3. Mashed Potatoes and Gravy
The cloud-like, creamy and buttery mashed potatoes coupled with the rich, delectable gravy form a combination made in heaven. The satisfying starchiness of the potatoes perfectly balances the intense, meaty flavors of the gravy, making it a standout side that almost everyone reaches for.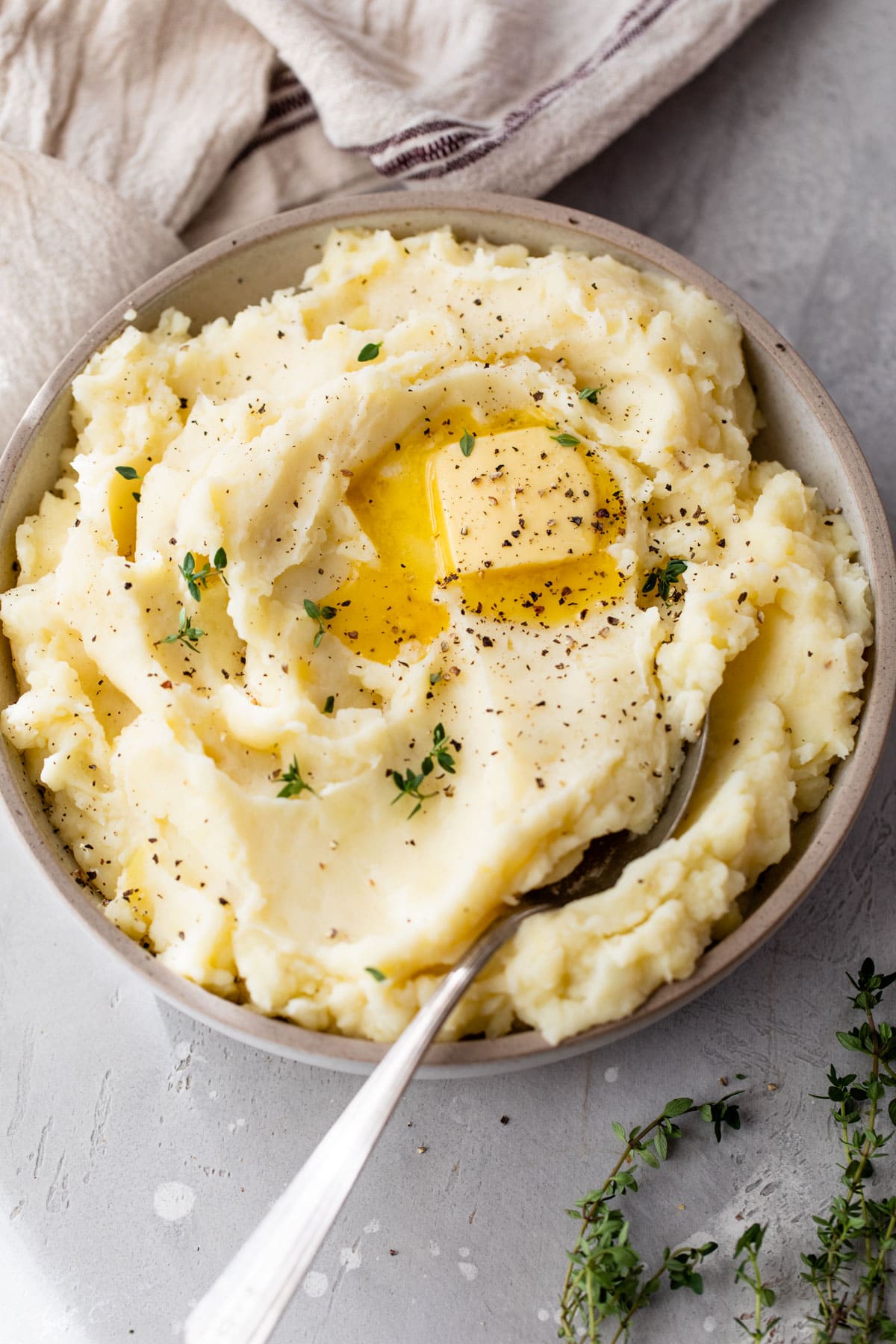 4. Green Bean Casserole
A celebrated side, green bean casserole can be considered the "green element" on the plate. Consisting of green beans, creamy mushroom soup, and a crunchy topping of fried onions, this traditional dish adds a refreshing pop of veggies to the otherwise heavy plate.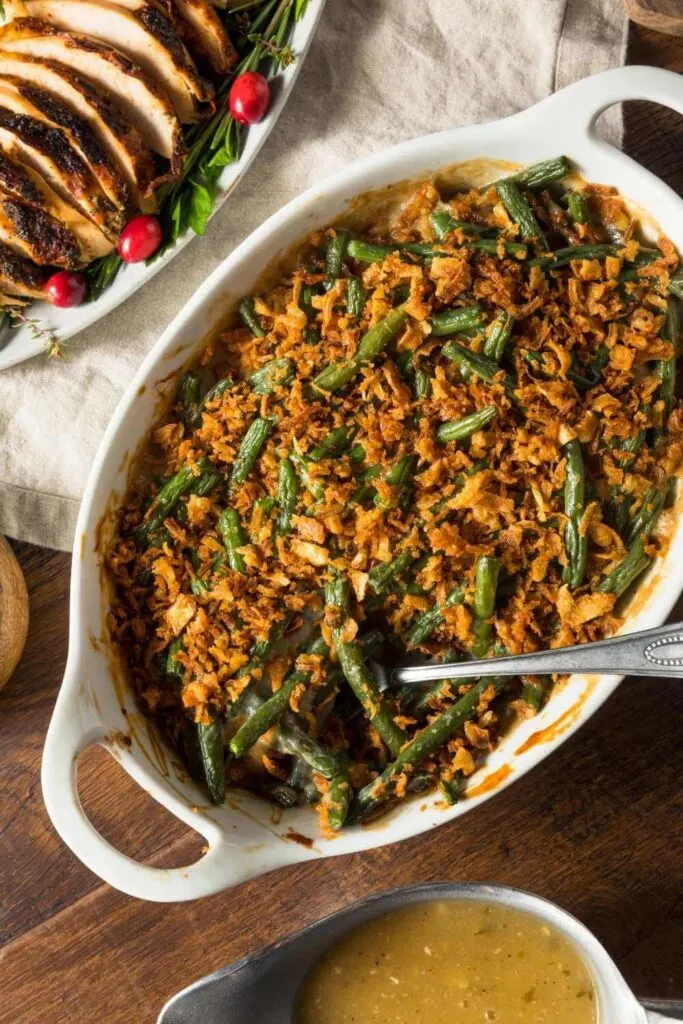 5. Cranberry Sauce
The sweet and sour cranberry sauce serves as a refreshing counterpart to the richness of other dishes. Its vibrant red colour and unique tangy-sweet flavour are cherished as it effortlessly cuts through the mouth-coating components of the meal.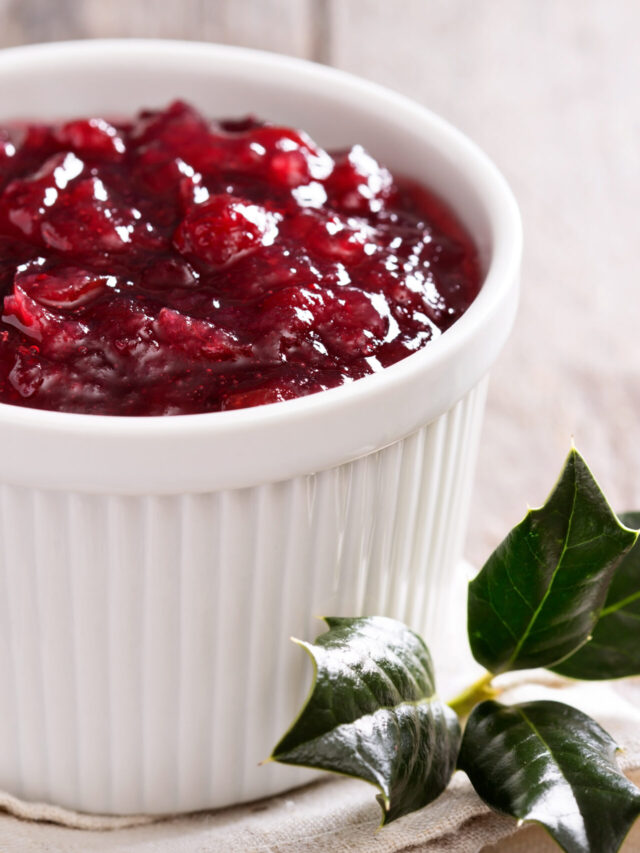 6. Dinner Rolls
Often overlooked in the grandiosity of the Thanksgiving table, dinner rolls hold the power to bring the entire meal together. These bite-sized bundles of joy are the perfect accompaniment to every dish, tying together all the flavors of the day. Their delicate golden crust matched with their light, fluffy interiors make them not only an excellent conduit for soaking up sauces and gravies but also a platform for layering dinner's delightful creations.
7. 7 Layered Salad
A visually stunning member of the Thanksgiving table, the Seven Layer Salad is truly a marvel in a bowl. Each layer is a unique blend of flavors and textures, contributing to a symphonic wholesomeness that makes it a Thanksgiving dinner must-have. Starting with a bed of fresh lettuce, followed by layers of vibrant veggies such as bell peppers, onions, and peas, each stratum adds a new embellishment. The crescendo is reached with a topping of hard-boiled eggs and cheese. All of this is beautifully held together by a delectable dressing, often made from mayonnaise and sour cream, providing the perfect creamy balance.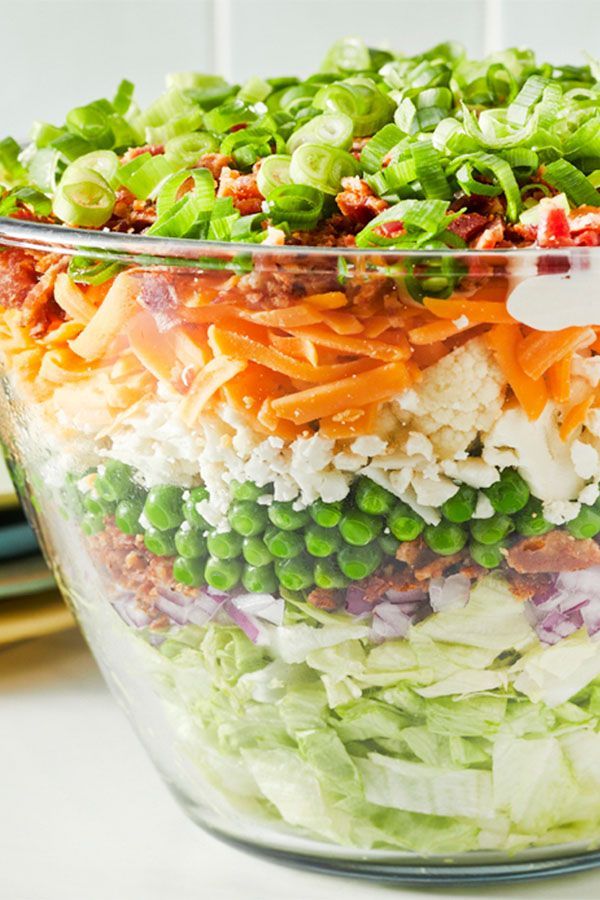 8. Sweet Potato Casserole or Turnups
A Sweet Potato Casserole is a delightful blend of the natural sweetness of sweet potatoes, the buttery touch of a creamy filling, and the irresistible crunch of a pecan or marshmallow topping. This dish not only adds a pleasant sweetness to the dinner table but also brilliantly complements the savory elements of the Thanksgiving meal. For those who prefer a savorier touch, the unique combination of sweet potatoes and turnips, sautéed or roasted together with herbs and olive oil, offers an unfamiliar but delicious alternative. With their earthy charm, both these sweet potato dishes bring diversity and warmth to the Thanksgiving spread.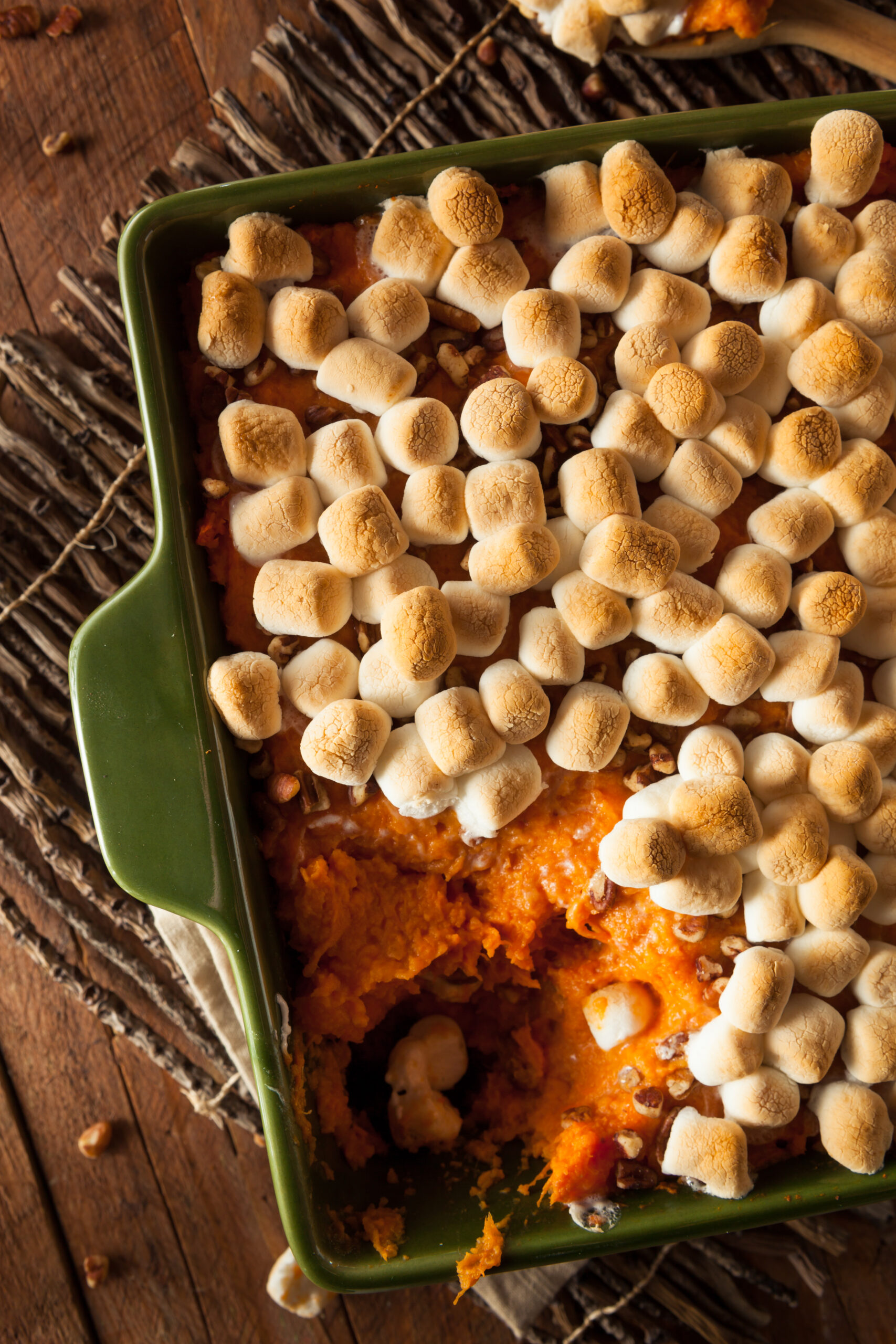 9. Pecan Pie
No Thanksgiving dinner is completely satisfying without the final, cozy touch of a homemade Pecan Pie. This dessert is a sublime interplay of textures and flavors — the gooey, caramel-like filling enriched by the nutty crunch of pecans and encrusted in a flaky, buttery pastry lends an irresistible finish to the meal. With its rich and decadent character, the pecan pie offers a sweet ending to the extensive lineup of savory dishes, marking the pinnacle of comfort food. Not only a delightful dessert, but it's also a heartwarming symbol of Southern hospitality, making it a nationwide love and a Thanksgiving dinner must-have. Indulge in a slice and take a moment to savor the sweetness that life has to offer!
10. Pumpkin Pie
Thanksgiving dinner would be incomplete without a slice of homemade pumpkin pie served with a dollop of whipped cream. The earthy sweetness of the pumpkin filling paired with the gently spiced crust makes for an unforgettable dessert that concludes the grand meal on a sweet note.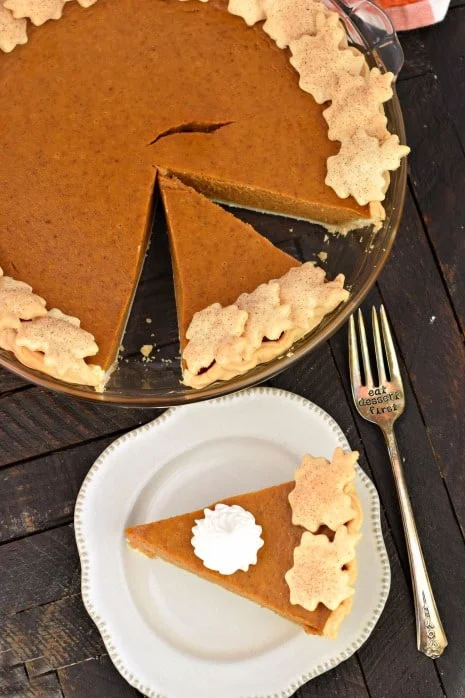 These are some of the cornerstone dishes that have become synonymous with a classic Thanksgiving dinner. However, Thanksgiving is about personal traditions, family, and togetherness. What "must-haves" grace your table can vary widely based on family traditions, regional preferences, or dietary needs.
This holiday provides the opportunity to mold traditions and recipes you wish to pass on to future generations. Ultimately, what brings real warmth to the dinner is the love and affection among the gathered folks, so ensure that your Thanksgiving has a generous serving of that.
Every Thanksgiving dinner is a feast, not just for our stomachs but for our hearts too. So, gather around the table, share gratitude, bond over delectable dishes, create memories, and set a tone of warmth and love for the upcoming holiday season.
Happy Thanksgiving, everyone!
BEST SELLERS