Toddler Oatmeal and Banana Pancakes; easy breakfast recipe for toddlers in the morning! Gluten free and dairy free option. Naturally sweetened.
Disclaimer: this post may contain affiliate links, and every purchase made through these links will give me a small commission (at absolutely no extra cost for you!) AS AN AMAZON ASSOCIATE AND REWARDSTYLE MEMBER, I EARN FROM QUALIFYING PURCHASES. See Privacy Policy for additional info.
Hi beauties,
Coming at you with a toddler friendly breakfast option! These pancakes are naturally sweetened with bananas and are packed with protein from eggs! My toddler is obsessed with these lately!
For those of you that are new here, welcome! I'm Nikki. I have a 15 month old daughter who LOVES to eat! And I am a mama who loves to cook healthy dairy and gluten free meals!
The best part of these pancakes are that you can add ANYTHING to them because they are such a basic easy recipe. I have added berries and other fruit to them to mix them up for her every once in a while. Her favourite is blueberries so I occasionally throw some of those in there! But you can feed them to your toddler as is.
Why You Should Be Feeding Your Toddler Oatmeal
I thought I would start this post by talking about the benefits of oatmeal for babies and toddlers! You may already know how healthy oatmeal is for adults but did you know its even better for kids!
Oatmeal contains high levels of antioxidants. Antioxidants are so important for toddlers. The specific antioxidant found in oats, actually acts to reduce inflammation and itching as well as provide nutritional benefits. That is why we give oat baths to babies when they are having skin problems. SO feeding your toddler oats will actually provide the same benefits from the inside out!
Oatmeal contains a soluble fiber. This fibre is so important to help keep your baby regular. I am not sure if you had the same issues as us, but my daughter had a lot of bowel issues when we started adding in solids. Giving her oatmeal regularly was the only thing that seemed to help her.
Oatmeal is actually packed full with nutrients and vitamins that are essential for brain development and growth in babies and toddlers! Oatmeal is high in Magnesium, Iron and Folate!
Oatmeal can lower the risk of your child developing asthma. One study found that eating oatmeal reduced the risk of a child developing asthma before the age of 5 years old.
Toddler Oatmeal and Banana Pancakes Ingredients
The best part about these pancakes is that there are barely any ingredients! I love making recipes that have minimal ingredients for a quick and easy meal option. These pancakes only contain 5 ingredients! Unless you are adding in some other yummy options!
Oats
Bananas
An Egg
Baking Powder
Almond Milk (or homo milk)
Oatmeal and Banana Pancakes Additives and Toppings
Here are some fun additional toppings or things you can put right into the pancakes to keep your toddlers interested in the pancakes everyday!
Berries: Blueberries, raspberries, strawberries etc.
Other fruit: Mango, mandarins, apple etc.
Jam
Coconut Oil (instead of butter)
Easiest Way to Make these Healthy Toddler Pancakes!
Okay, I am going to give you a cheaters way to make these pancakes, that I do when I need to make them fast... Its called a magic bullet haha! If you don't have time to mix everything by hand, you can throw it all into a magic bullet (or blender of choice) and blend it a little until mixed.
This saves a lot of time some mornings! You can then pour the mixture right from the blender onto the pan for minimal clean up! Its super handy!!
Another great tip for making these pancakes is making them in bulk. Once you have extra pancakes made, set them aside to cool. Once cooled throw them in an airtight container or a ziplock bag and put them in the freezer. If you are ever running low on time then you can just grab one, put it in the toaster and you are good to go with a healthy breakfast for your little one!
Always, I won't ramble on any more about why you should be making these for your toddler! Lets jump into the recipe shall we!?
If you have any questions about this recipe, leave it in the comment section below and I'll make sure to get back to you on it!
If you make any of my recipes please tag your photos with #nikkisplate so I can see your beautiful creations! Any feedback in the comments below is greatly appreciated. I hope you have fun!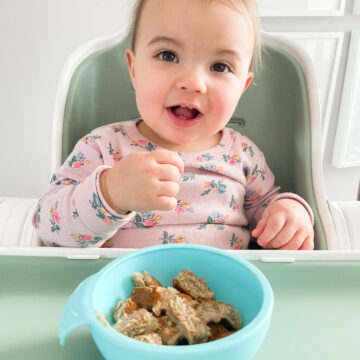 Toddler Oatmeal and Banana Pancakes
easy breakfast recipe for toddlers in the morning! Gluten free and dairy free option. Naturally sweetened.
Ingredients
1

banana

⅔

cup

rolled oats

(gluten free if needed)

1

teaspoon

baking powder

¼

cup

milk of choice

(I used almond milk)

1

egg

Peanut butter, Shredded Coconut Flakes, Jam, Applesauce, Berries etc

(optional toppings)
Instructions
Start by heating a frying pan on the stove on low heat. Spray with non-stick cooking spray or add a small amount of coconut oil (to ensure pancakes dont stick).

In a blender, combine all ingredients and blend until smooth. If you are not using a blender, make sure you use oat FLOUR instead of regular oats for this recipe.

Pour mixture onto frying pan to make 2-3 small pancakes. Let cook on medium heat for 2-3 minutes. When bubbles start to appear on pancakes flip them and cook for another 2 minutes or until middle of pancakes isnt gooey.

Cool before serving to your toddler! Add optional toppings.
Don't forget to pin this image below! Share this delicious recipe with the rest of Pinterest world! Also make sure to follow my account to see when I post new recipes or home inspired content at Nikki's Plate.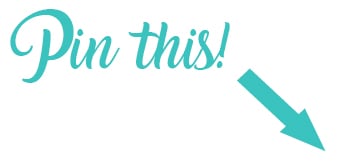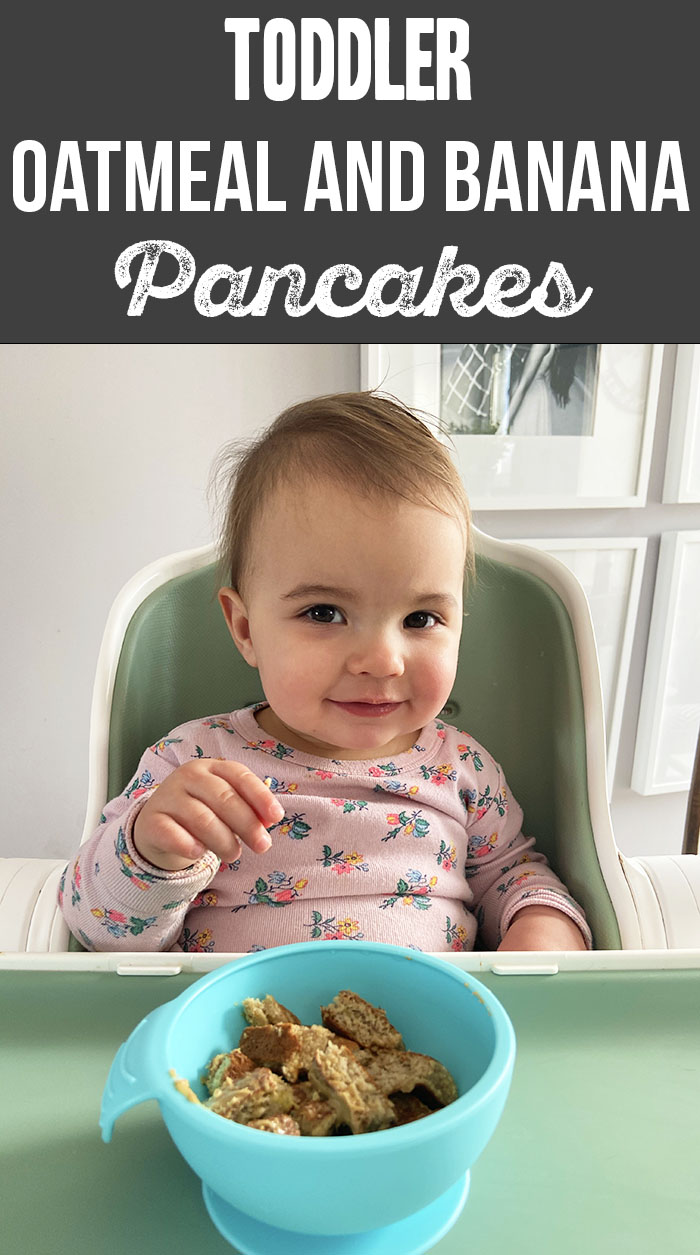 BEST SELLERS