Imagine igniting the dormant energy of a lackluster yard, and revamping it into an exuberant, pulsating ecosystem of living and dining areas, all cleverly jazzed up with minimalist features. A seemingly uphill task, all crunched into a week, might make you gasp 'That's audacious!' But hold that thought, it's more than just important--it's crucial.
Disclaimer: this post may contain affiliate links, and every purchase made through these links will give me a small commission (at absolutely no extra cost for you!) AS AN AMAZON ASSOCIATE AND REWARDSTYLE MEMBER, I EARN FROM QUALIFYING PURCHASES. See Privacy Policy for additional info.
Yes, crucial to inject that pinch of the extraordinary into the drab routine. Equipped with the right guidebook and spirit to match, behold! Here's how you can execute this Marco Polo-esque exploration in a heartbeat!
Lighting up the Magic - Bright and Cozy
Painting a picture where minimalism meets vibrancy begins with mastering the art of light. A mixture of warm ambient lighting and direct task lighting complements minimalistic outdoor spaces. Charmingly dainty twinkling fairy lights woven into the surroundings or solar-powered lanterns lazily swinging from the trees can add an inviting glow that turns the area from routinely boring to brightly cozy!
Softness underfoot – Textures and Rugs
Consider the sleek feel of wooden flooring or the pleasing crunch of gravel underfoot - textures can seal the deal in your garden's transformation. A couple of rugs, patterned or monotonous, strewn casually, can couple softness with an aesthetic appeal. It's like the cherry atop a mini outdoor pavilion!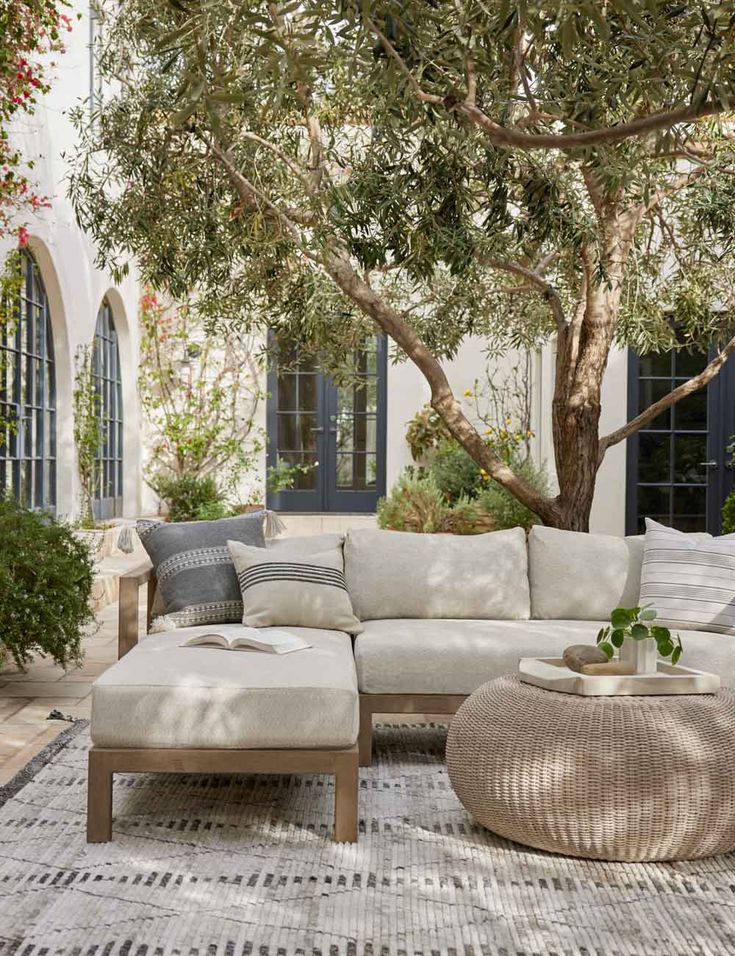 The Space Odyssey: Furniture Arrangement
Contrary to popular belief, less really is more. Utilizing available space by focusing on furniture that serves multiple purposes—like benches with built-in storage—can turn your area into a clutter-free sanctuary. Organize in clusters to facilitate conversation, maintaining the flow of movement. After all, it's about creating that welcoming vibe, not a maze!
Greens and Blooms: Sensory Delight
Indulge in the intoxicating perfume of night-blooming jasmine, the subtle serenades of whispering willows - it's time to tantalize the senses while remaining loyal to your minimalist ethos. Embrace the concepts of symmetry and simplicity; select planters featuring clean geometric designs or calming monochromatic color schemes.
But, remember, these are just understated chorus singers that harmonize the melody, not overpowering soloists. The true stars of your show are--unequivocally-- your verdant friends--a vivacious ensemble of greens and blooms that scatter the freshness of life across your backyard symphony!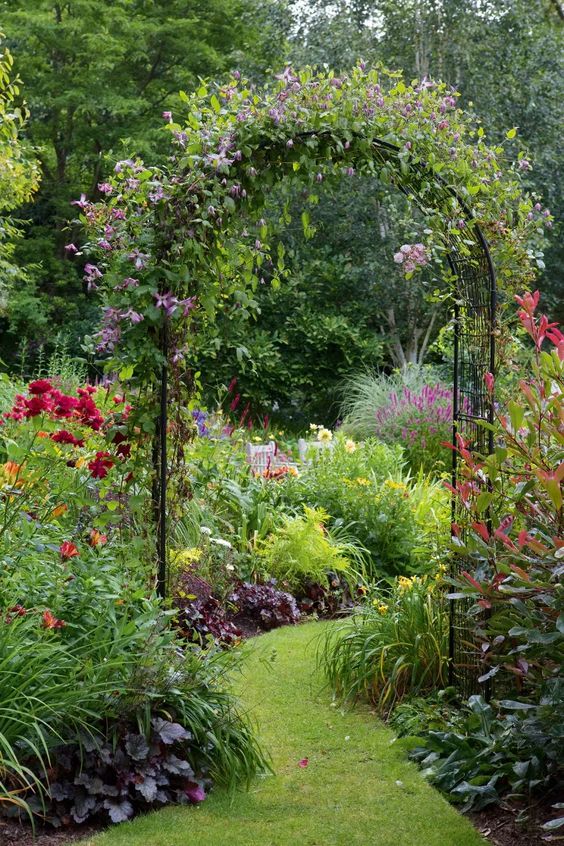 Watch Out!
Be wary of overcrowding furniture or overdoing the lighting--it detracts from the minimalist appeal. And--don't forget to pay heed to weather suitability, fire safety norms, and materials that are not overly demanding in terms of maintenance or cost.
Timber Trouble: Call the Pros!
Transforming the garden might necessitate tree removal. While it might seem straightforward, remember that it's like walking on eggshells—with potential pitfalls at every step. As per an industry expert at toddsmariettatreeservices.com, calling in the professionals is a smart move (if you want to avoid unnecessary hurdles); let their experienced hands turn challenges into child's play. Safety is not just the key--it's the whole locksmith's shop!
While achieving this feat in mere seven sunsets might sound like a fast and furious race against the clock, remember it's mostly about the journey rather than the finish line. Slow down, feel the essence of every change--and--let the magic of minimalism revive your space.
BEST SELLERS