European Cottage Interiors: Enjoy the beautiful pictures of country cottage design ideas and discover how to add a little European cottage style into your home
Disclaimer: this post may contain affiliate links, and every purchase made through these links will give me a small commission (at absolutely no extra cost for you!) AS AN AMAZON ASSOCIATE AND REWARDSTYLE MEMBER, I EARN FROM QUALIFYING PURCHASES. See Privacy Policy for additional info.
Hi beauties! Today we are talking all about European Cottage Interiors! European Cottage design is trending in the world today. The European cottage style has been around for centuries, but it's never been hotter than it is now.
European cottage interiors have always been a source of inspiration for interior designers and homeowners alike. With their rustic charm, cozy ambiance, and timeless appeal, they offer a refreshing break from the sleek and modern designs that have dominated the industry for years.
As we are midway through 2023, we can continue to expect to see a resurgence of this classic design, with a few modern twists and updates. In this blog post, we will explore the design trends in European cottage interiors for 2023, and how they are set to transform the world of interior design!
What are European Cottage Interiors?
European cottage style is a classic look that's been around since the early 20th century. It's characterized by simple lines and color palettes that are inspired by nature, featuring lots of white and natural wood tones. You'll often see earthy colors like brown or green mixed in with white accents or even a splash of red for an accent color.
European Cottage Interiors: History and Evolution
The European cottage interior design style has its roots in the countryside homes of Europe, particularly in England, France, and Italy. These homes were characterized by their cozy and warm interiors, with a focus on natural materials, warm colors, and traditional patterns. Over the years, the style has evolved to include more contemporary elements, such as clean lines, minimalism, and industrial accents. However, the core elements of the style – warmth, comfort, and simplicity – have remained constant.
This year, we're seeing increased use of warm color palettes, including deep reds and browns. We've also noticed a renewed appreciation for natural textures like timber and stone in home decor. But what does this mean for your home? Well, it means that if you have an older home and want to update it, there's no better time than now. If you're looking to build a new home, you'll find that the same trends are becoming more widely available as well. For example, we've seen more companies offering high-quality timber flooring options as well as reclaimed wood boards that can be used as wall cladding or furniture.
If you're planning to create a cottage-style interior design for your home, here are some tips and ideas to get you started:
Use natural materials—wood, stone, leather, etc.—to create an earthy feel in your design scheme.
Have plenty of storage space so that everything has its place and you don't have to dig through piles of clutter every time you need something!
Make sure that your furniture pieces complement each other without being too matchy-matchy.
When choosing paint colors for your walls, try using darker shades like deep blues or greens rather than light pastels because these will give the room more warmth and depth (and make it look bigger!).
Upcoming Trends:
Natural Materials: In 2023, we can expect to see a return to natural materials such as wood, stone, and clay. These materials offer a warm and rustic feel to any space, and they are also sustainable and eco-friendly.
Bold Colors: While the traditional European cottage interior style is known for its muted and neutral color palette, 2023-2024 will see a shift towards bolder and brighter colors. Think rich blues, deep greens, and vibrant yellows, paired with neutral accents.
Modern Rustic: The modern rustic trend combines the warmth and coziness of traditional cottage interiors with sleek and modern elements. This trend is characterized by clean lines, minimalism, and industrial accents, such as metal and concrete.
Vintage Accents: Vintage accents such as antique furniture, vintage textiles, and distressed finishes will be a key trend in 2023. These accents add character and charm to any space, and they can be incorporated into both traditional and modern designs.
Sustainable Design: With a growing focus on sustainability and eco-friendliness, we can expect to see more sustainable design elements in European cottage interiors in 2023. This includes the use of natural materials, energy-efficient lighting, and recycled or upcycled furniture.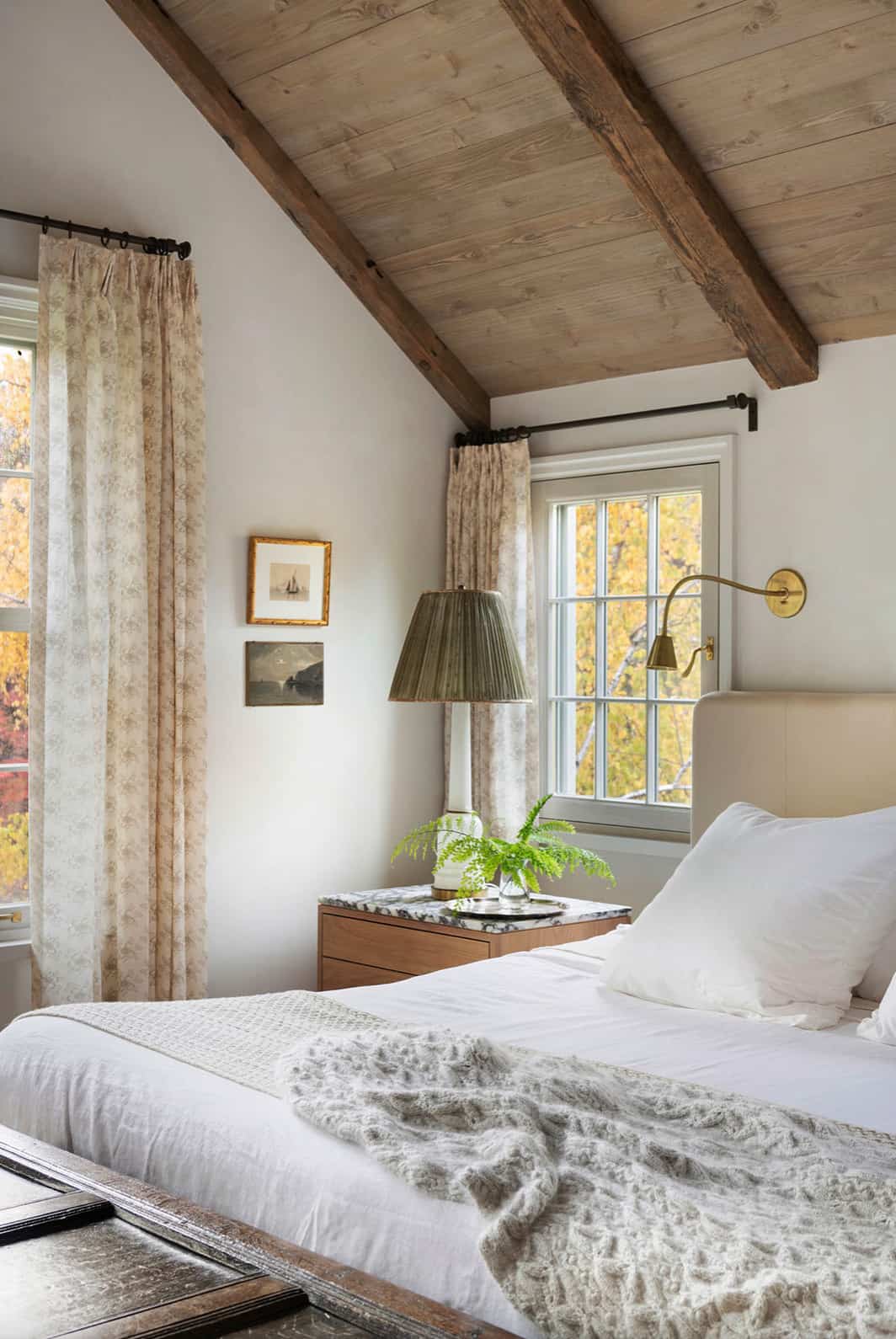 This look can be seen in everything from furniture to décor to architecture to landscaping—but you don't have to go all-in on this style if you don't want to! By using some of the key elements of this design trend, you can create a more cohesive feel in your home without going overboard on accessories or furniture pieces. This will allow you to keep the focus on the spaces themselves and make them feel more open and airy without being overwhelming visually.
Expert Opinions:
According to interior designer Sarah Richardson, "European cottage interiors offer a timeless and classic design style that is both warm and inviting. In 2023, we can expect to see a return to these classic designs, with a few modern updates and twists."
Industry professional and blogger Emily Henderson also shares her thoughts on the upcoming trends: "I love the idea of incorporating vintage accents into European cottage interiors. It adds a sense of history and character to any space, and it's a great way to showcase your personal style."
The simplest way is through décor items like lamps or artwork that feature natural materials like wood or stone; these items can also help tie together different rooms in your home so they feel more connected.
How can you recreate it in your home?
To create an authentic European cottage look in your home, start by finding furniture that's made from natural materials like wood or stone. You can also use these materials to build your own furniture if you don't find what you need at stores. You'll want to use items that have some texture on them—you want it to look like they've been around for a long time!
Another important element of European Cottage design is natural light. This means lots of windows that let in plenty of sunshine (and maybe even some snow). If you don't have much space outside your house for planting shrubs and other greenery, consider adding indoor plants as well as outdoor ones for year-round color and texture.
Once you've got those details worked out, think about how much space you have available for decorating! Is there room for a large dining table or will it just end up being too big? If there isn't much room, try using smaller accent tables instead of a large ones—this will help create the cozy feeling that this style is known for without taking up too much space.
In conclusion, European cottage interiors are set to make a comeback in 2023, with a focus on natural materials, bold colors, modern rustic design, vintage accents, and sustainable elements. Whether you're looking to create a cozy and welcoming home or a sleek and modern space, there's something for everyone in these upcoming trends. So why not incorporate some of these design elements into your own home and experience the warmth and charm of European cottage interiors for yourself?
More European Cottage Posts:
Until next time,
BEST SELLERS