Are you tired of bland, lifeless produce from the grocery store? Perhaps you are longing for the sweet taste of vine-ripened tomatoes bursting with flavor or the crisp, juicy crunch of freshly-picked cucumbers? Yearning to feel the earth beneath your fingers and revel in the satisfaction of nurturing life from seed to table? Growing your own food should be something to consider.
Disclaimer: this post may contain affiliate links, and every purchase made through these links will give me a small commission (at absolutely no extra cost for you!) AS AN AMAZON ASSOCIATE AND REWARDSTYLE MEMBER, I EARN FROM QUALIFYING PURCHASES. See Privacy Policy for additional info.
You might have already toyed with the idea of getting your hands green and growing your own produce. If so, you wouldn't be alone, as 67% of Americans hope to grow their own fruit and vegetables. However, knowing how and where to start is the first hurdle many gardening novices must overcome.
How To Start Growing Your Own Food:
With this guide, we'll explore a curated selection of plants that promise a bountiful harvest and boast a beginner-friendly nature, making them the ideal companions for your maiden voyage into gardening. So, let's dive right in!
From luscious leafy greens that practically beckon you to pick them to delightful herbs that tantalize your senses and even the most resilient root vegetables, each one will grace your table with an explosion of colors, aromas, and tastes.
Leafy Greens Are Nutrient-Rich
Let's start with the captivating world of leafy greens! They are a treasure trove of essential nutrients that will invigorate your body and delight your taste buds. Picture this: vibrant spinach leaves, their emerald hues reflecting the essence of life, and crispy kale, nature's dark and leafy royalty. With every crunchy bite, you'll infuse your body with a powerhouse of vitamins, minerals, and antioxidants, nurturing your well-being from the inside out.
But that's not all—leafy greens are a breeze growing, even for the greenest thumbs! Whether cultivating them in pots on your sunny windowsill or letting them flourish in a dedicated garden bed, these versatile greens will thrive under your care. Knowing that you've nurtured these nutrient-packed leaves from seed to plate, can you see yourself savoring the fresh, earthy taste of your homegrown spinach salad or sautéed kale? If so, pick up your gardening gloves and get planting!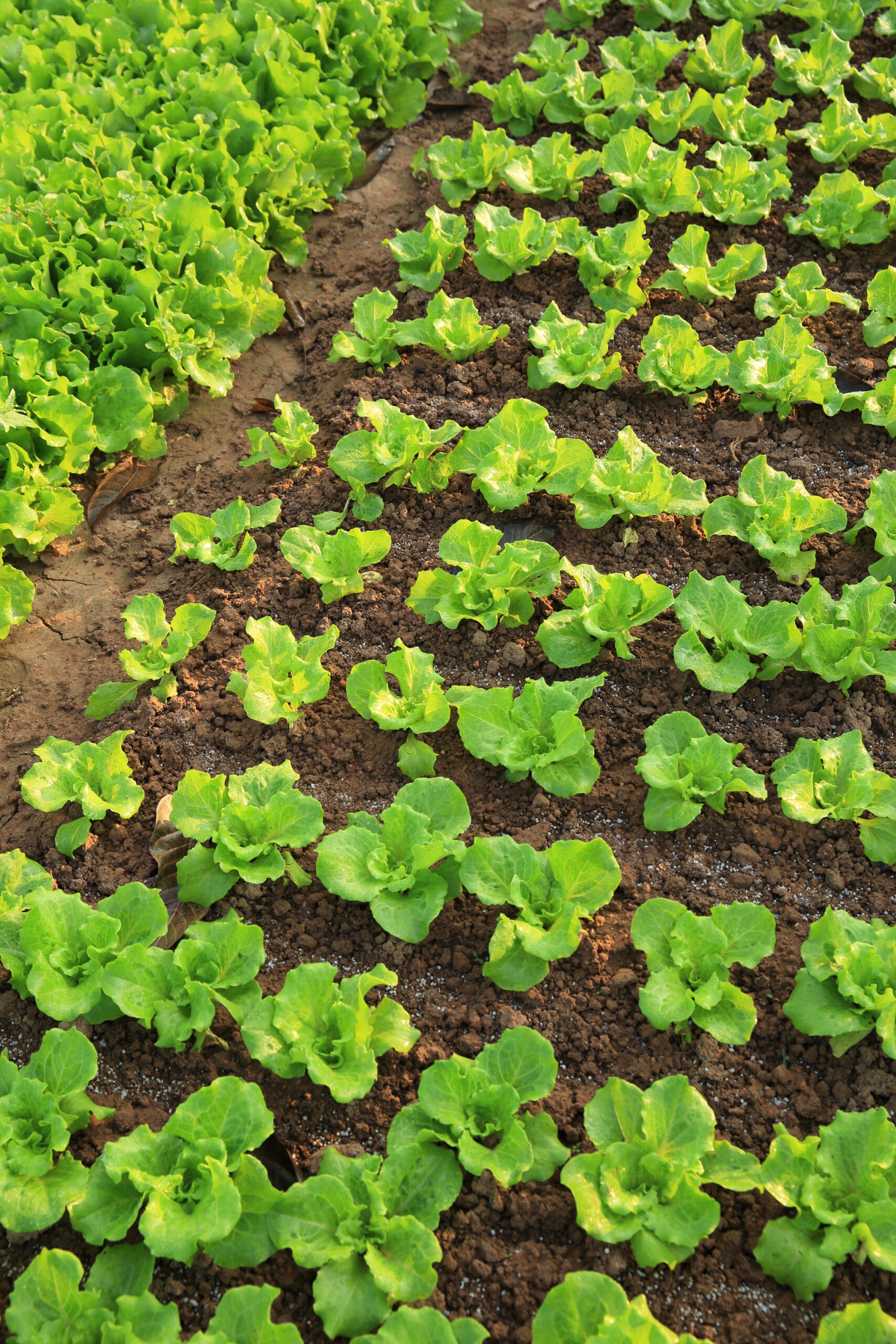 Garlic Is Flavourful And Low-Maintenance
What about the enchanting allure of garlic? Garlic boasts a captivating journey from garden to table as you witness the mesmerizing transformation from a humble bulb into a cluster of aromatic cloves. The best part? Garlic is a gardener's dream, requiring minimal effort for maximum reward. This versatile herb thrives in various conditions, from cozy garden beds to pots on your kitchen windowsill. With a sunny spot and well-drained soil, you'll be rewarded with a bountiful harvest of garlic bulbs in no time.
To help get you started, ensure that you are investing in organic garlic bulbs. This could help you grow a delicious selection of garlic in your backyard. Look at investing in quality organic garlic bulbs from suppliers like Basaltic Farms. You can order from their website, and they will send your organic garlic bulbs straight to your home, enabling you to get planting as soon as possible! So, let's embrace the joy of growing your own garlic, and soon you'll be elevating your culinary creations to new heights, all while enjoying the satisfaction of a low-maintenance, flavourful addition to your garden.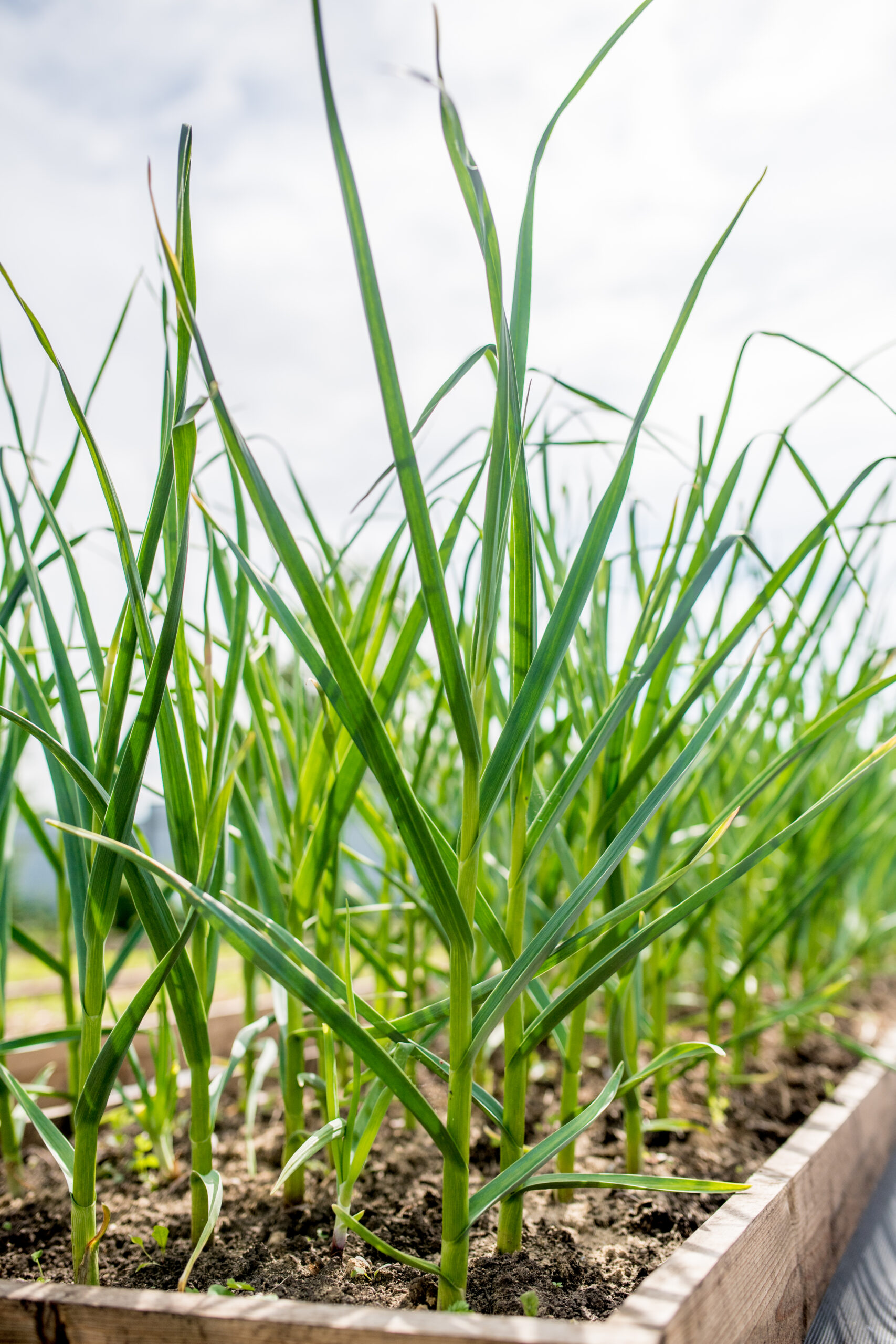 Tomatoes Are A Staple Crop For Every Gardener
Prepare to indulge in the sumptuous world of tomatoes – the quintessential crop every gardener should have. These luscious fruits, bursting with the essence of summer, are a vibrant symphony of colors and flavors that dance on your palate. Each bite celebrates freshness and authenticity, from the classic, sweet juiciness of cherry tomatoes to the robust richness of beefsteak varieties.
But tomatoes offer more than a delectable taste – they're a delight to grow too. With a sunny spot and well-draining soil, you can cultivate these fruity treasures in pots, raised beds, or even hanging baskets, making them the ideal choice for gardeners with limited space. Plus, with some tender care and regular watering, you'll be rewarded with an abundant harvest that keeps giving.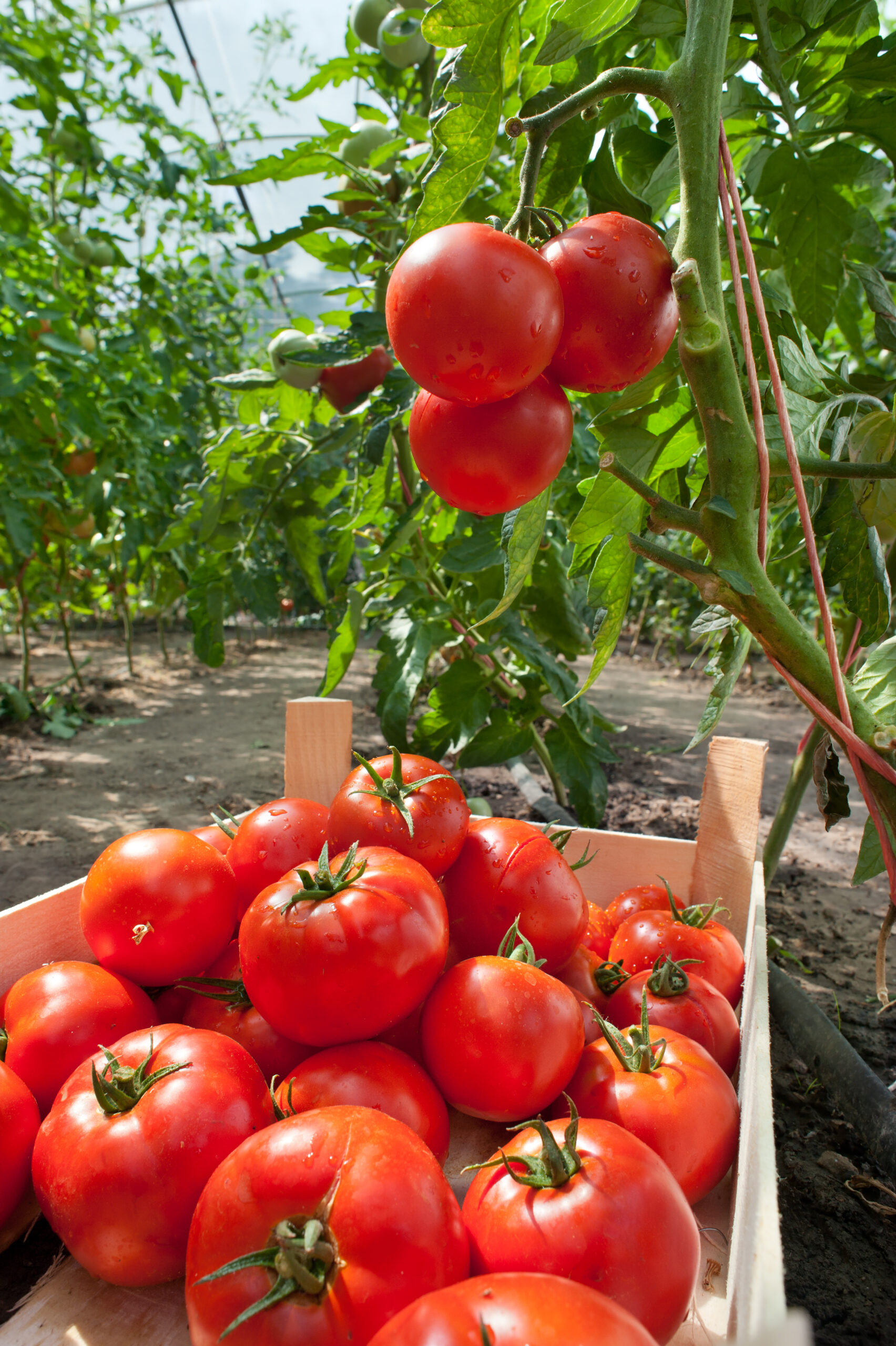 Strawberries Are Sweet Rewards In Small Spaces
Strawberries are nature's juicy delights that thrive even in the coziest corners of your abode. When ripe, these red and luscious, sweet berries will be nestled within the emerald foliage like hidden gems waiting to be discovered. These succulent berries are a summer symphony, enticing your senses with their tempting fragrance.
With their adaptable nature, strawberries flourish in containers, hanging baskets, or window boxes, gracing your living space with their evergreen charm and providing a bountiful harvest throughout the season. The joy of plucking ripe strawberries, fresh from your own mini-oasis, is a reward. So, seize the moment and add a touch of sweetness to your surroundings.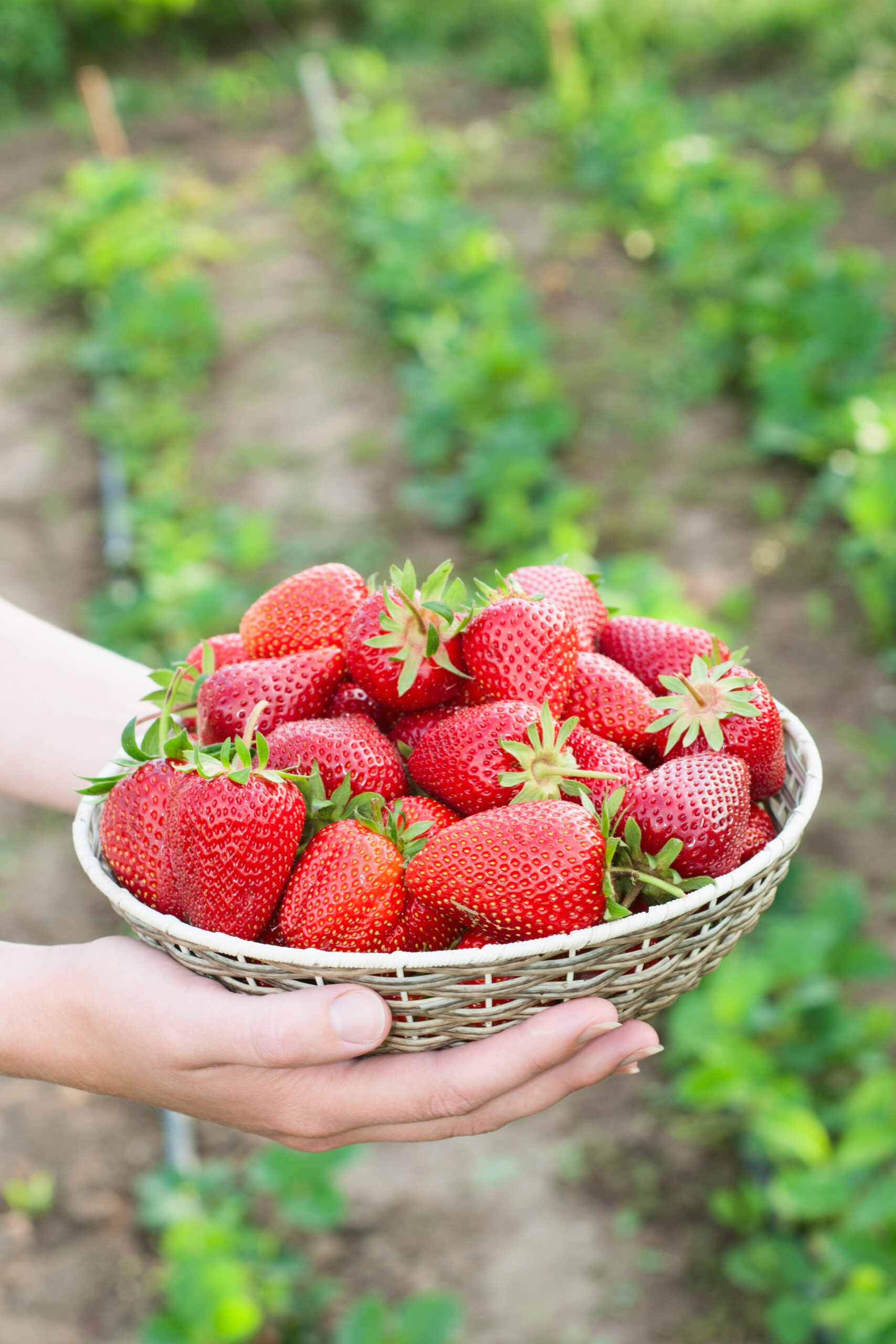 Carrots Are Root Vegetables With Minimal Effort
Prepare to be charmed by the delightful simplicity of growing your very own carrots. These vibrant root vegetables demand minimal effort yet yield abundant rewards. Carrots are the epitome of versatility, perfect for snacking on the go, grating into salads, or adding a burst of flavor to hearty stews and soups.
But the magic of carrots extends beyond their culinary prowess. These hardy vegetables are nature's gift to beginner gardeners, requiring little more than a sunny spot, well-draining soil, and a sprinkle of water.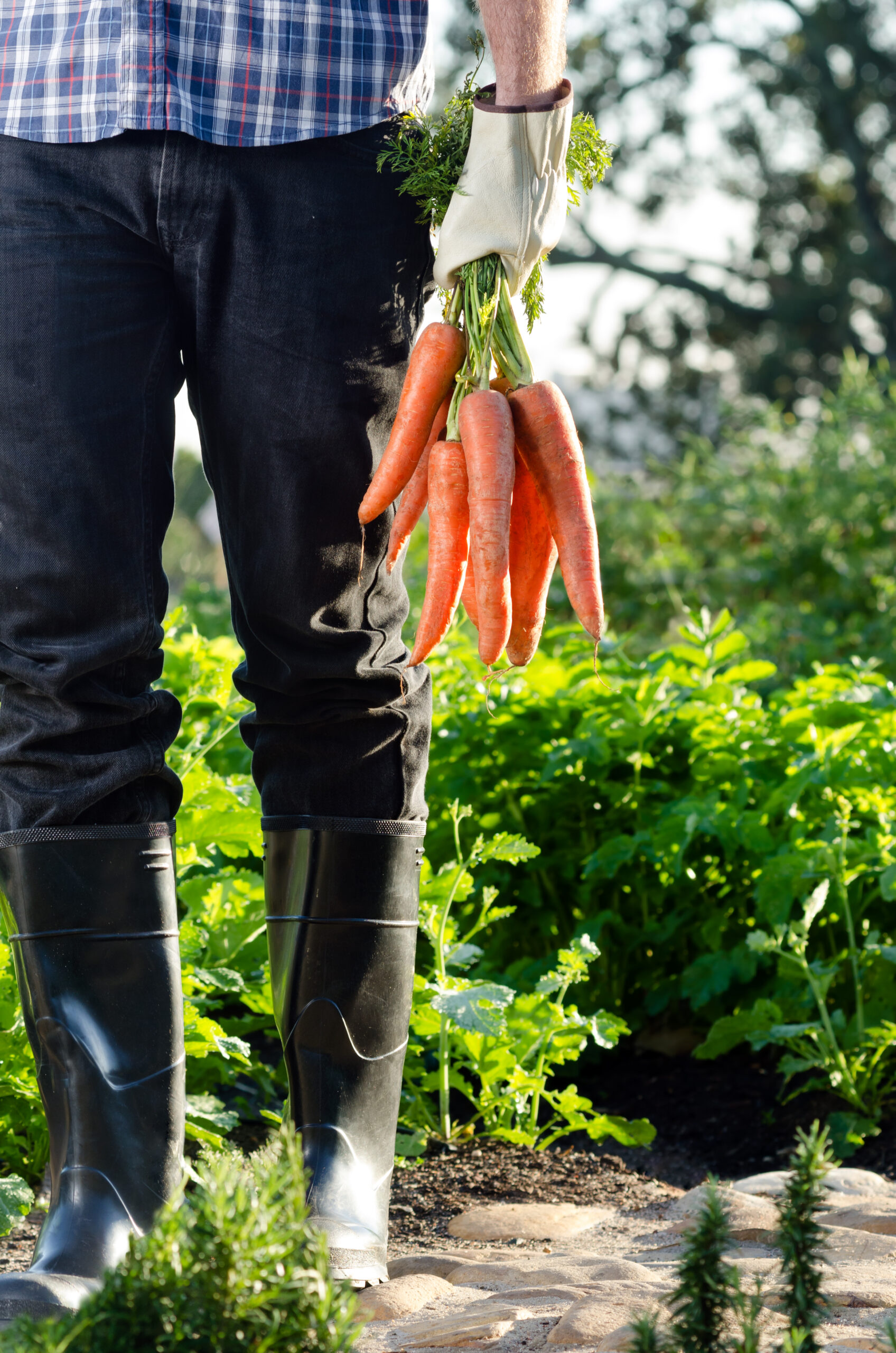 Beans Are The Climbing Plants For Abundant Harvests
Why not try growing your own beans? These remarkable plants feature cascading vines adorned with tender, green pods, creating a picturesque tapestry of nature's bounty. You could grow the classic charm of green beans or the enticing allure of scarlet runner beans. Whichever one you choose - each variety promises a delightful array of flavors and textures, elevating your dishes to new heights of deliciousness.
One of the most appealing aspects of growing beans is their space-saving nature, making them an excellent choice for small gardens or balconies. With their exceptional ability to scale trellises and support structures, these climbers add vertical beauty to your garden, creating a lush and enchanting focal point.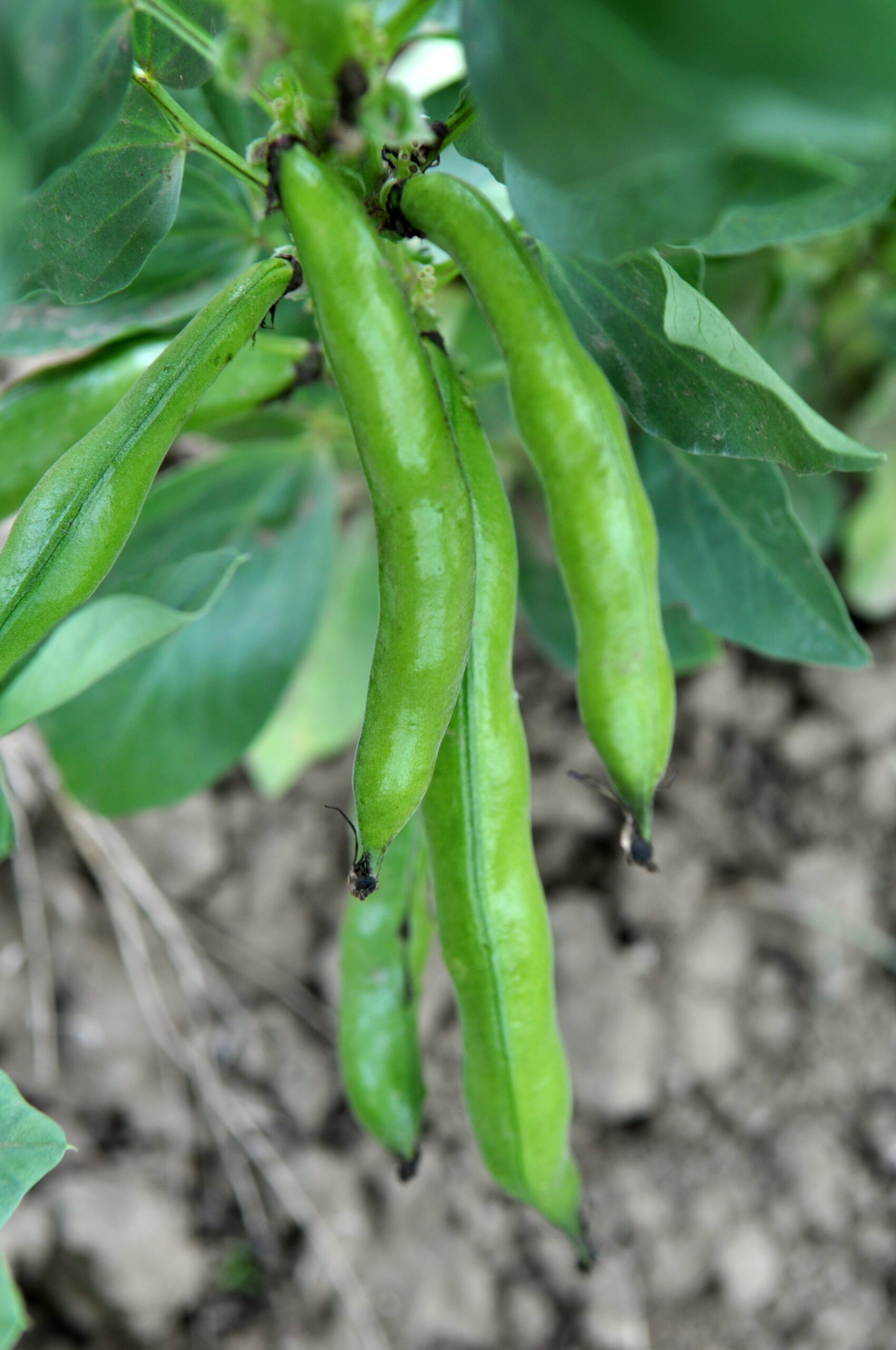 Understanding Your Growing Zone
Now that you know what delicious fruits and vegetables you can grow in your backyard, it's time to focus on how you will care for and nurture your produce. Start by researching the best places to grow fruits and vegetables. Some thrive in direct sunlight, whilst others prefer a perfect blend of sunlight and shade.
Leafy Greens – Ideally, they need to be in a place that gets at least six hours of sunlight. Fortunately, the place does not need to be a big space, so if you have an unused little corner of your yard that gets plenty of sunlight, this could make the perfect spot for your leafy greens to flourish!
Garlic – Like with the leafy greens, your organic garlic bulbs will also thrive in a warm spot. Aside from a warm spot, ensure that the soil is well-drained, and consider planting during the fall so they are ready to harvest the following summer.
Tomatoes – Make sure you have plenty of space next to your organic garlic bulbs, as tomatoes make the perfect neighbor! Tomatoes thrive in the warmest and sunniest spot of the yard but one that is sheltered from the wind. As for the soil, they flourish in moisture-retentive soil. When digging a spot for your tomatoes, ensure they are planted deeply amongst plenty of garden compost.
Strawberries – If you plan to grow strawberries, invest in or build raised plant beds for planting seeds. These raised beds provide the strawberries with better drainage. As for the soil, strawberries prefer fertile, well-drained, slightly acidic soil. You could place them near your garlic and tomatoes, as these sweet fruits grow to their best in the sun.
Carrots – Another sun-loving vegetable is carrots. Carrots grow to their best in full sun and light in fertile and well-drained soil. If you are looking for a perfect spot in your yard to plant them, they pair nicely alongside tomatoes!
Beans – You can sow your beans indoors from late April to early May. And from early to mid-summer, you can look at planting your beans outside, where they can finish their final stages of growth until they are ready to be picked. As beans will shoot up, ensure you have support to help them with this sprouted growth.
Maintaining Your Fruit And Vegetable Patch
With your vegetables and fruits planted and ready to go, the next step is knowing how to care for and maintain them so they reach their proper ripeness. To keep your patch thriving, be vigilant in regular watering, nurturing the thirsty roots, and nourishing the soil like a loving gardener. Embrace the art of weeding, for it is in clearing the path that your green darlings can flourish and spread their roots without competition. And don't forget the magic of compost - nature's own elixir that revitalizes and fortifies your patch, ensuring a banquet of homegrown goodness.
Overcoming Common Challenges When Growing Your Own Food
Be prepared on your gardening journey, as you will likely encounter a few challenges. Fear not, as even the greenest thumbs encounter hurdles while cultivating their own food. Ensure your vegetable patches receive enough water to keep them hydrated and are in the ideal spots to help them thrive. Of course, don't forget the abundance of patience you will need as each plant follows its own timeline to maturity.
Time To Start Growing Your Own Food
With the right tools, your chosen vegetables and fruits, planting areas, and a plan of action, you are now ready to get your fingers green and start growing your own food. What an exciting adventure it will be as you witness and help your garden transform into a haven of flavors and nourishment. The time is ripe, and the seeds are ready – let's take action and sow the seeds of a more sustainable and gratifying future, one delectable harvest at a time!
I hope you enjoyed this post all about how to start growing your own food! Until next time my friends!
BEST SELLERS