Loving the Halloween Bat decor trend? Check out the best 10 ways you can add flying bat decor to your Halloween set up this year!
Disclaimer: this post may contain affiliate links, and every purchase made through these links will give me a small commission (at absolutely no extra cost for you!) AS AN AMAZON ASSOCIATE AND REWARDSTYLE MEMBER, I EARN FROM QUALIFYING PURCHASES. See Privacy Policy for additional info.
Hi beauties!
Halloween is one of my favorite holidays and I love to decorate for it. However, I don't always have the time or money to buy expensive decorations. Luckily, there are plenty of bat decor ideas that are simple, easy and cheap! They're also budget-friendly (depending on what you have lying around the house).
If you need some inspiration for your Halloween bat decorating needs, I've got you covered with my list of the best bat decor ideas out there —here are all the best bat decor ideas for Halloween!
So without anymore ranting, let's jump into these Halloween Bat Decor Ideas from instagram! P.s none of these photos belong to me, please click photo or link provided to be redirected to the owners!
Halloween Bat Decor Ideas:
You can find bats in all sizes, shapes and materials. You can buy them already made or you can make them yourself. The great thing about bats is that they are so versatile and easy to make. You can use different materials to create your bat decorations such as paper, fabric, wood, plastic etc.
The most popular way to decorate your house for Halloween is with a bunch of fake hanging skeletons, or witch hats but if you want something a little more spooky than an old skeleton then maybe it's time you try hanging up some Halloween bats!
Over Mirror Halloween Bats
Range Hood Black Bat Decor
Bar Cart Halloween Bat Decor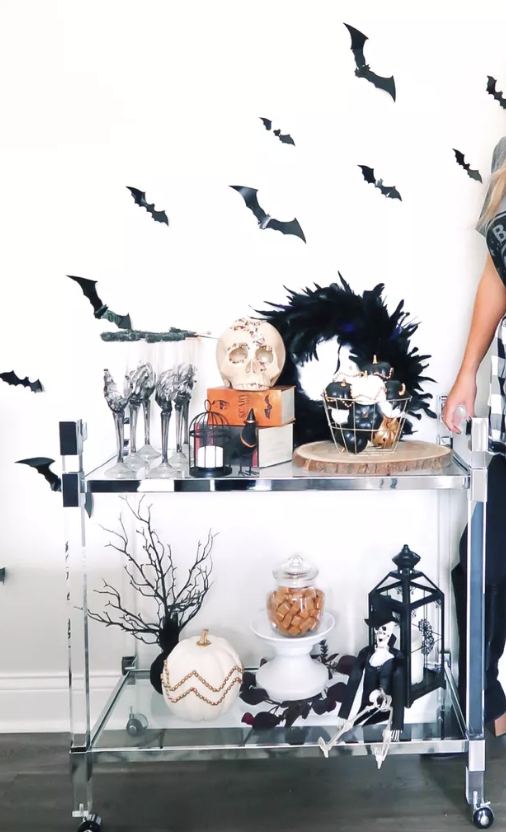 Coffee Nook Halloween Bats
Entry Way Halloween Bat Decor
Front Door Bats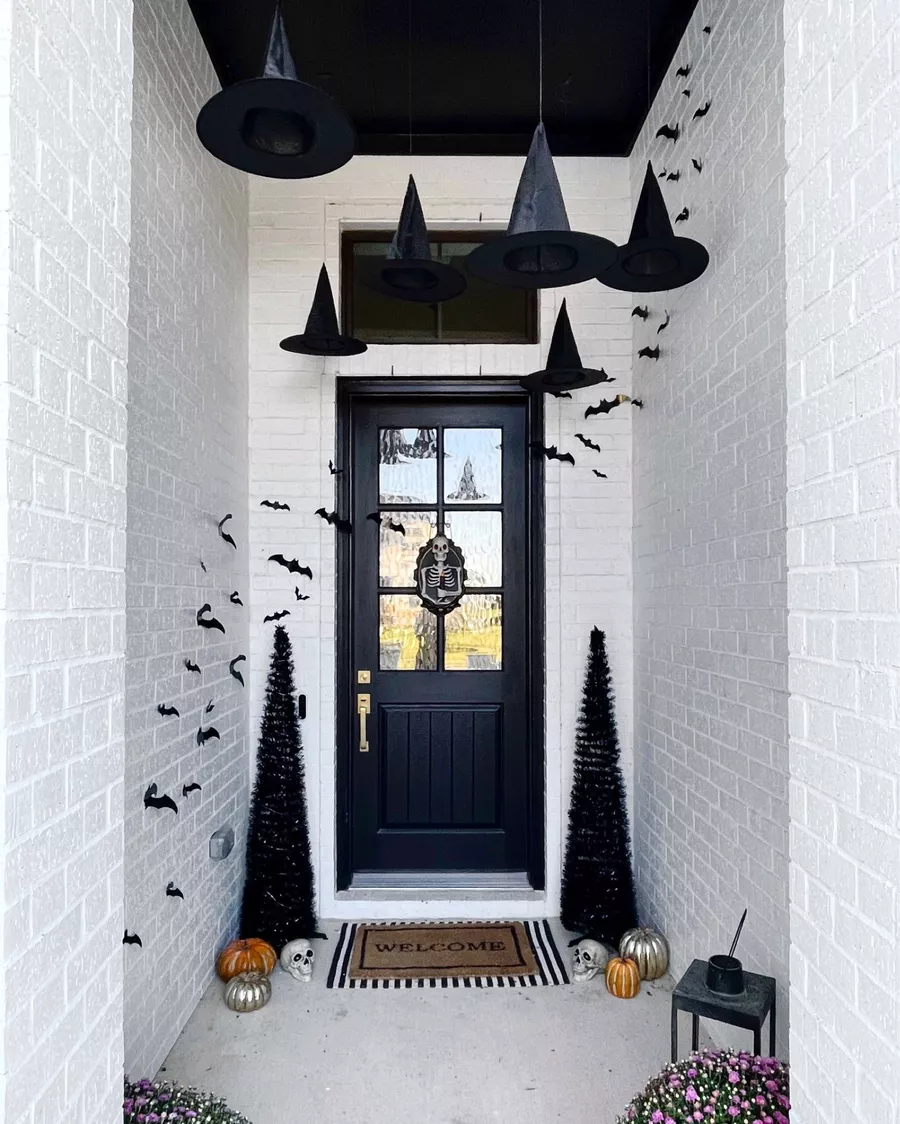 Welcoming Halloween Bats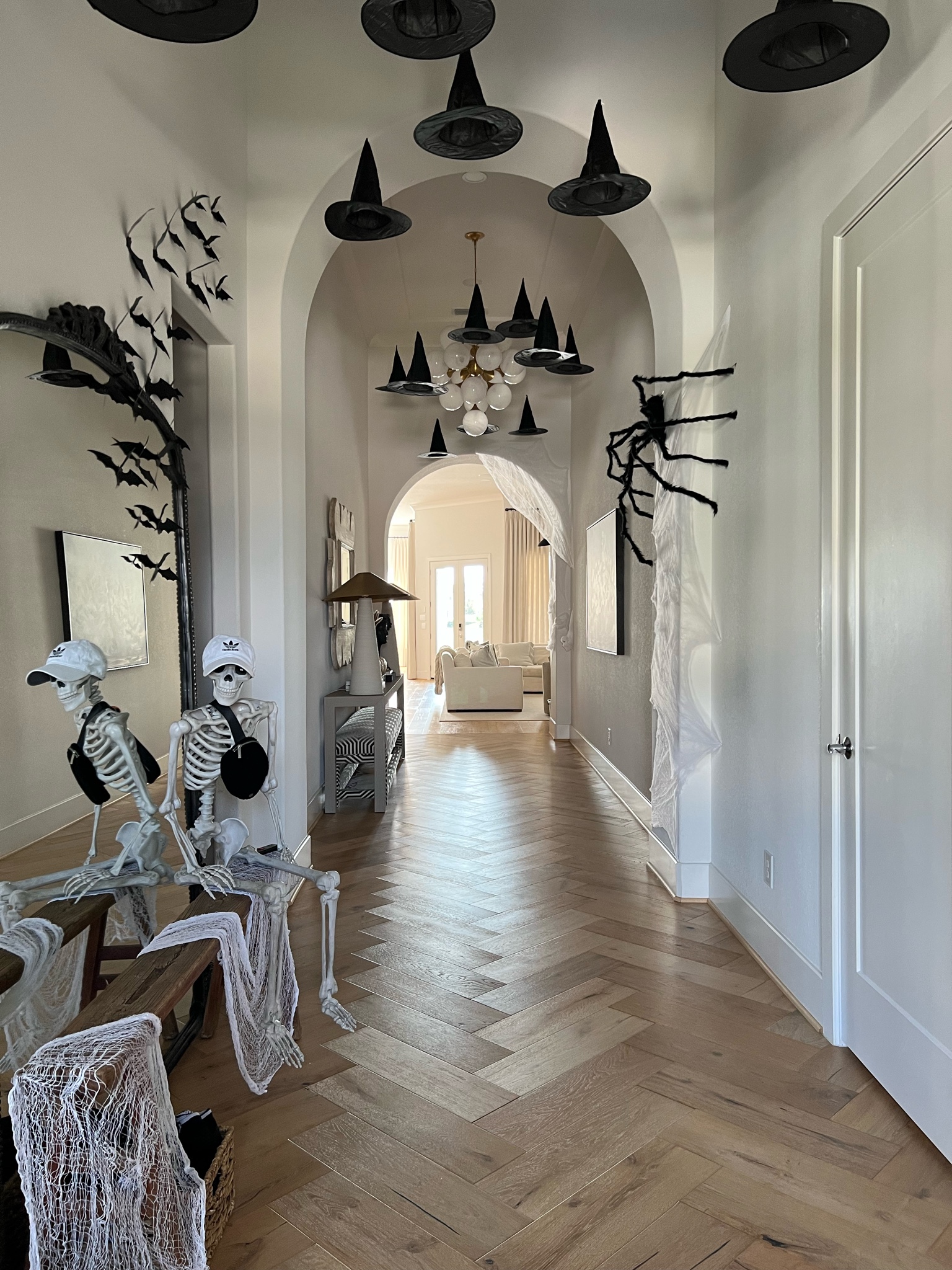 Outside Halloween Bat Decorations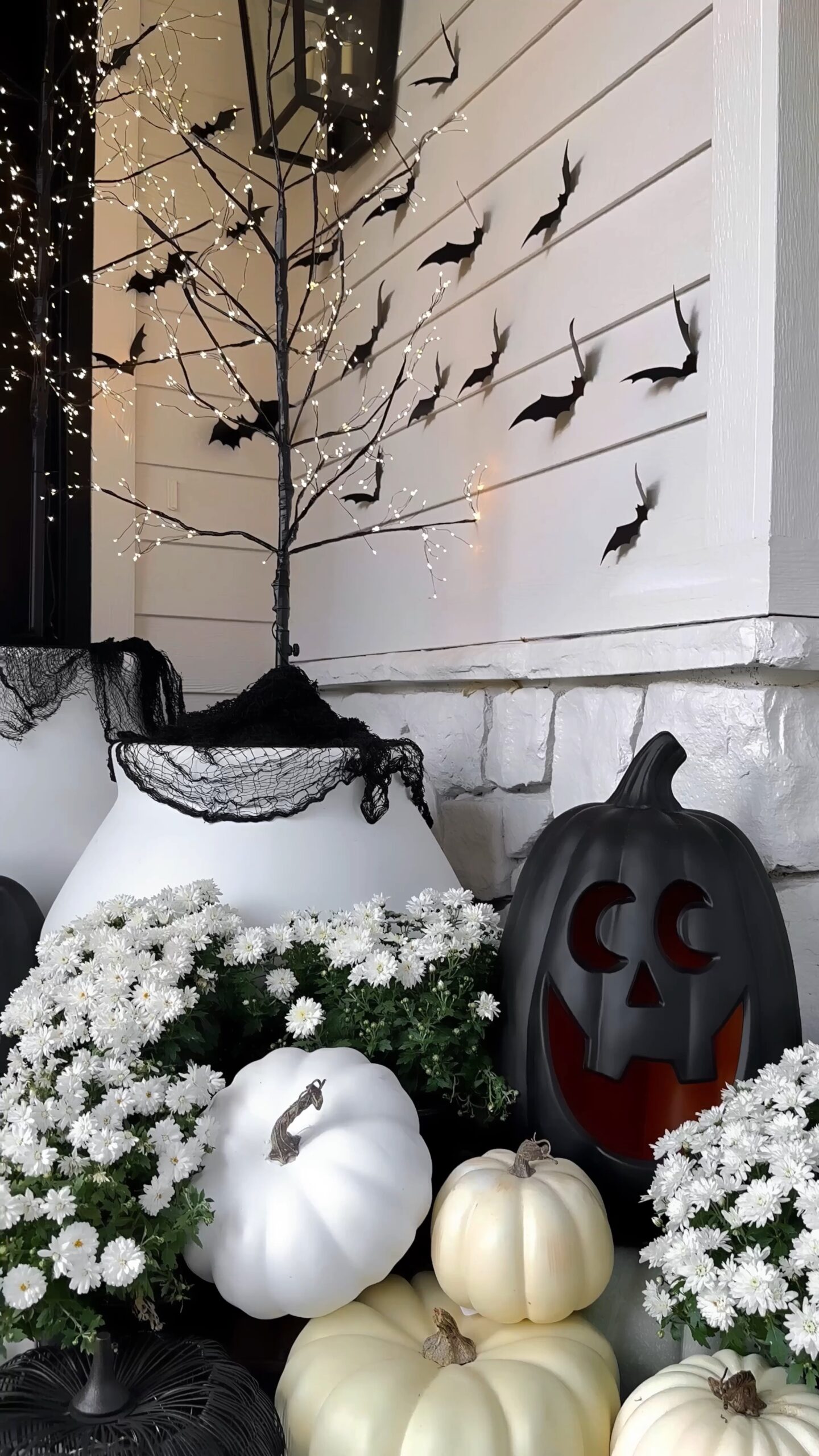 Bedroom Black Bats
Kitchen Black Bat Decoration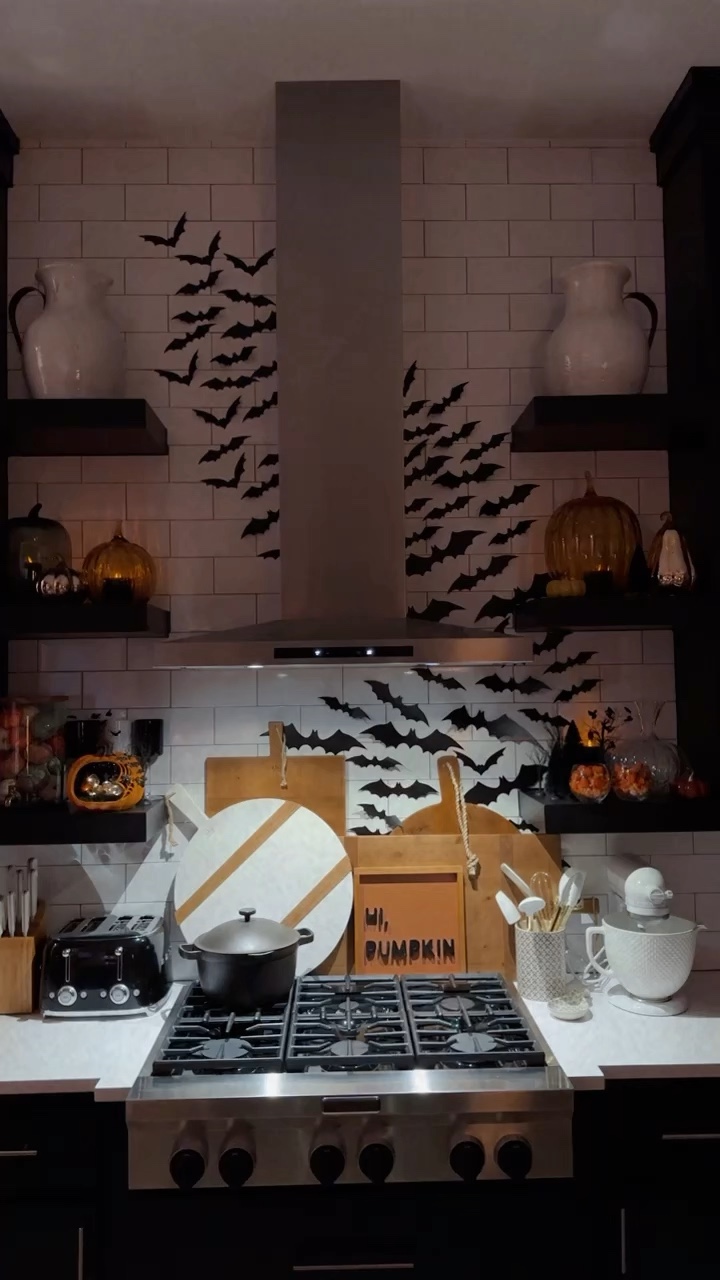 There you have it folks! 10 Best ways to use Halloween Bat Decor this year!
Bat decorations are a Halloween staple. They're fun, festive and easy to do yourself. You can make your own bat crafts or buy them in stores—or you can use a combination of both!
You don't need to buy expensive decorations for your home when it comes to Halloween. If you're looking for creative ways to make your home look spooky without breaking the bank, here are some suggestions:
Make your own decorations! You can use things around the house, like old books and blankets or even toilet paper rolls.
Reuse things you already have lying around the house by decorating them in different ways than they were intended for. For example, if you want a pumpkin but don't want it inside of your house (or if you live in an apartment), then take two bowls and glue some black yarn into a circle between them so that they resemble a pumpkin!
Shop at thrift stores or second hand shops! These places often have great decorations at very low prices. You might even be surprised by what kind of unique items you find there!
No matter how you decorate for Halloween, just remember that it's all about having fun. So grab some supplies from around your house and get creative! As long as you have fun with your decorations, everyone else will too.
Until next time,
More Halloween Decor Inspiration:
BEST SELLERS