Free Halloween Aesthetic Wallpaper Backgrounds; looking for aesthetic halloween wallpaper designs for your laptop and iphone? I created several just for you to download and keep!
Hi beauties! Coming at you with some free Halloween aesthetic wallpaper backgrounds for you to use on your desktop or iphone this year! These tech freebies are yours to download and keep! Make sure you download the Halloween aesthetic wallpaper PDF file to get the best quality images.
This collection of high-quality halloween wallpapers come in a variety of sizes and resolutions to fit any screen size! So if you have a smaller laptop or a large desktop, these images will fit for you!
Halloween is a great time to get together with your friends, family, and neighbors for a night of fun. There are lots of different ways you can celebrate this spooky holiday: some people dress up as their favorite cartoon character or superhero; others go trick-or-treating with their kids; still others host an adult-only party where everyone wears costumes and plays games... OR you can download these Halloween tech backgrounds hehe!
These spooktacularly cool new Halloween backgrounds are just for you to use in your holiday designs. They're free to download, so get them while they're hot friends! Let's jump into these Halloween Aesthetic Wallpaper Backgrounds!
What are Halloween Aesthetic Wallpaper Backgrounds?
My halloween aesthetic wallpapers are images that are used for the desktop, mobile devices, and other digital platforms. They are super cute and include colors black/white/orange, with a combination of geometric shapes, skulls and crossbones, bats, ghosts, cats, pumpkins and more!
The images have been designed with a Halloween aesthetic in mind, and they can be used to decorate your computer's desktop or phone screen. This is a great way to get into the spirit of Halloween and make your work space feel more festive and spooky.
Having a Halloween desktop background is a great way to get in the spirit of things, whether you're celebrating with family or just want to make sure you don't forget that it's coming up. Here are some reasons why you should consider downloading one:
It's a great reminder that Halloween is right around the corner. While we all have our own ways of remembering key dates and times, having something on your computer reminding you of what's coming up can be helpful if you're in charge of planning parties or taking kids trick-or-treating.
It's an easy way to show off your Halloween spirit! If you have friends who are into the holiday too, they'll love seeing your new background—and it's a fun way to get people talking about what they're doing for Halloween.
It makes your computer look more festive! Your computer and phone are probably where most people spend most of their time these days; why not make them a little more enjoyable?
A free desktop calendar background is typically created using an image editing program such as Photoshop or GIMP, but you can also find them online. These desktop backgrounds are made on Canva. Photo credits and graphics to Canva.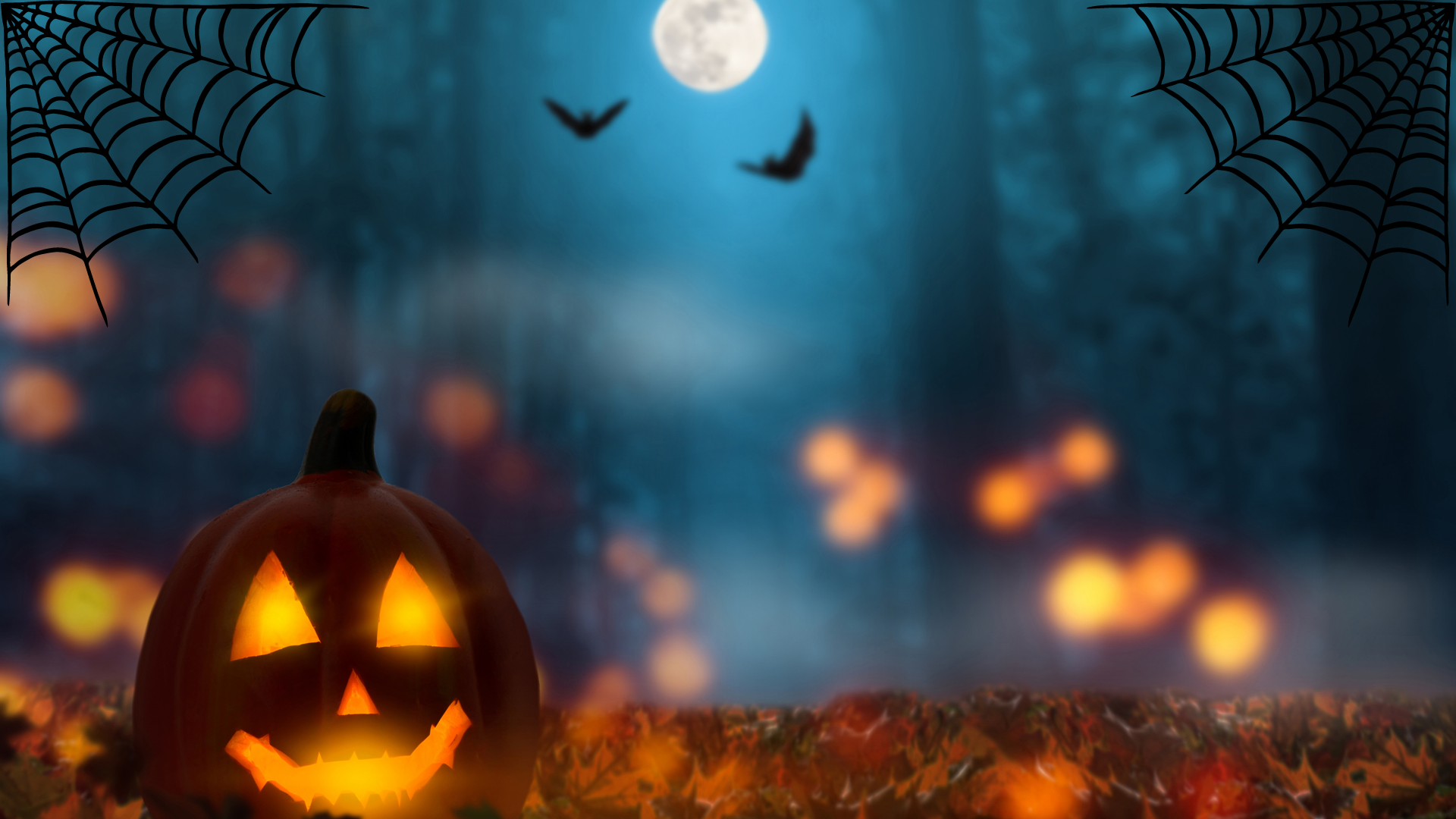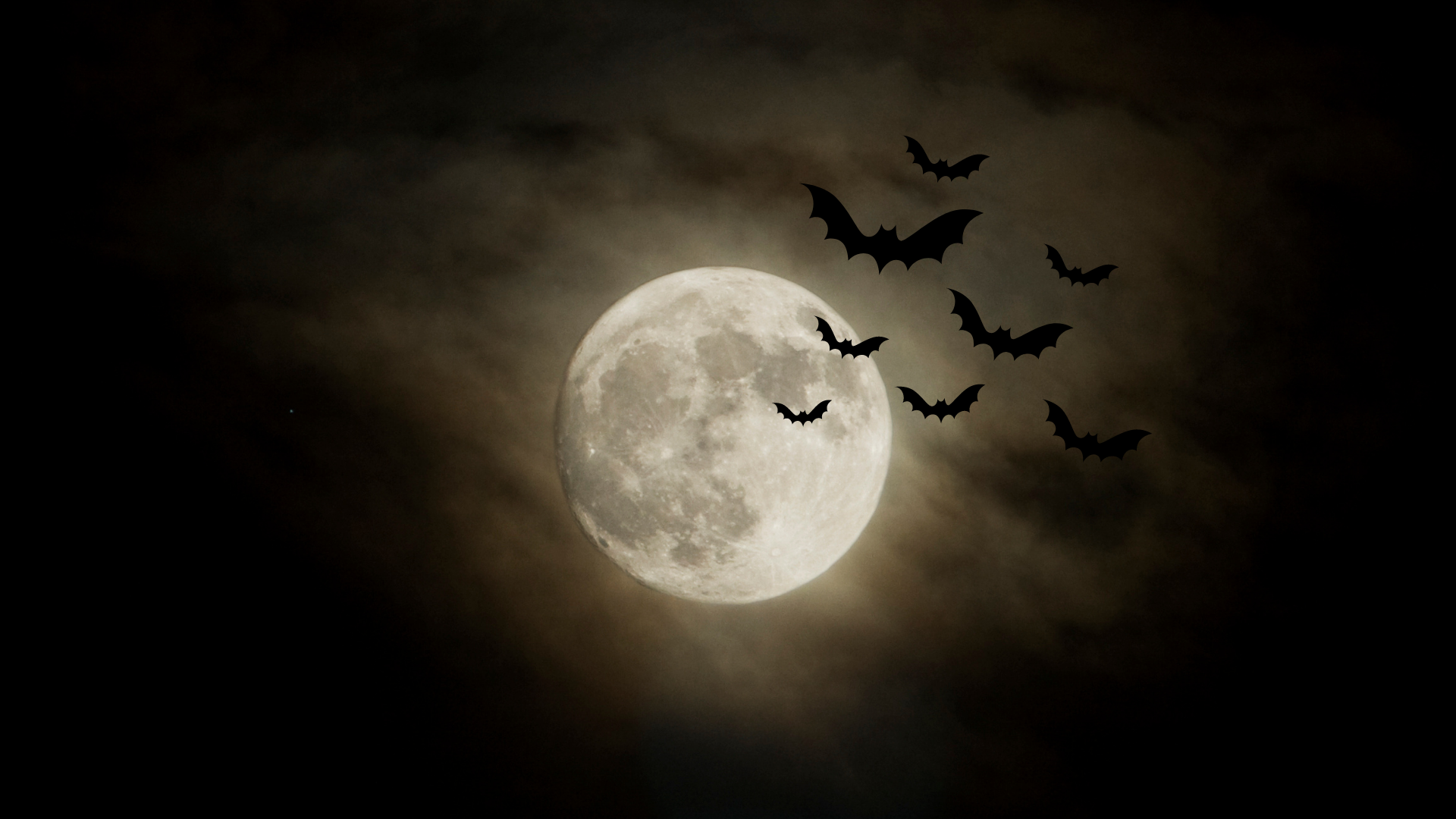 How to Use These Free Halloween Backgrounds
Halloween is a great time to get creative, eat tons of candy, and dress up. You can be whatever you want to be and no one will judge you for it. You can have fun playing with your friends or family and dress up in costumes that scare people away from you. Halloween is all about having fun, so enjoy it and set the mood with these spooky aesthetic backgrounds!
DOWNLOAD THE HALLOWEEN AESTHETIC BACKGROUND PDF FILE HERE
They're so simple to install, and they add a little bit of extra oomph to your daily computer activities. They'll also help you get in the mood for all things Halloween-related—so you can feel like you're celebrating all year long!
More Halloween Posts:
If you like my free tech backgrounds, make sure you check back for my monthly ones! I create new calendar desktop backgrounds every month! Check out my October 2022 Desktop Calendar Backgrounds too!
Until next time,