Stalk.. that word has such a negative connotation for some reason, but felt it was appropriate in this blog post title. Why? Because I am literally obsessed with these blogs. Im subscribed to all of them, and loving seeing their creations or reading their stories.
Disclaimer: this post may contain affiliate links, and every purchase made through these links will give me a small commission (at absolutely no extra cost for you!) AS AN AMAZON ASSOCIATE AND REWARDSTYLE MEMBER, I EARN FROM QUALIFYING PURCHASES. See Privacy Policy for additional info.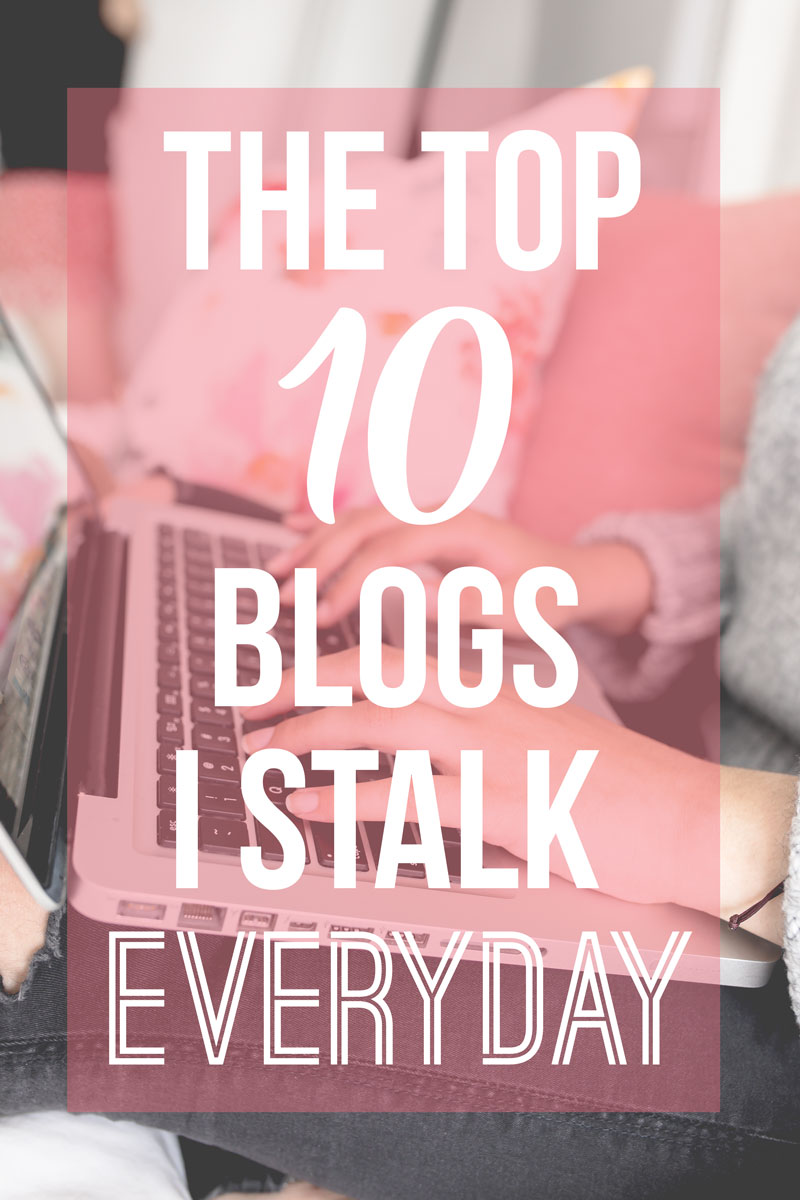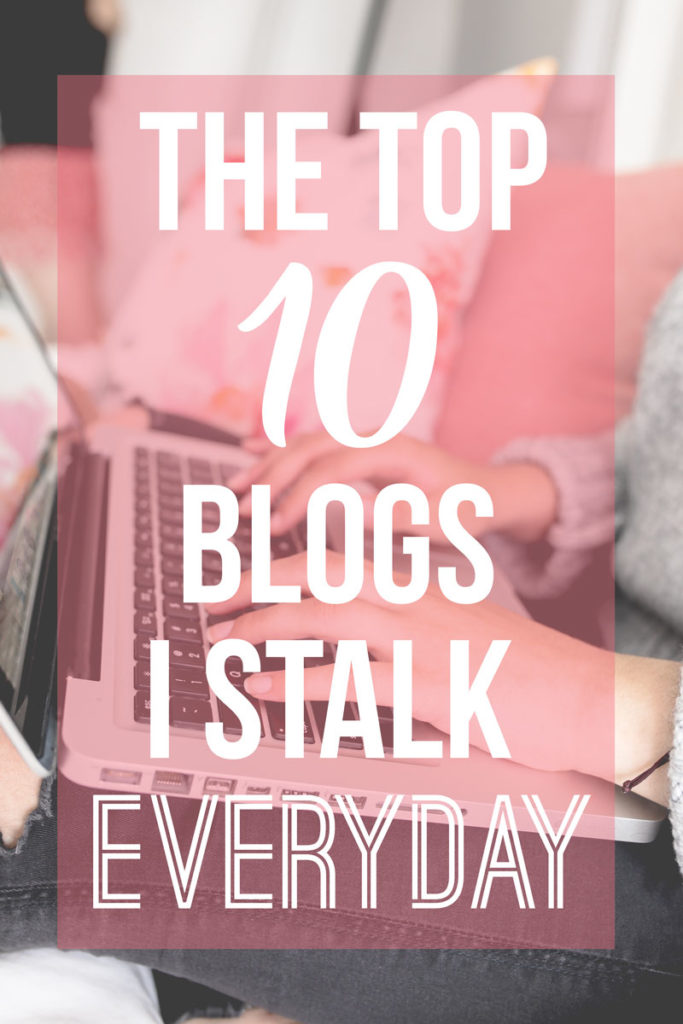 I love everything about the blogging world. The photography, the creativity, the business, all of it. It is a feeling of joy and excitement when I open up my laptop too see what is new in my inbox. I know, you are probably thinking I need to get a life, but I can't help it! I love this little hobby to my core.
Lets jump right into this list!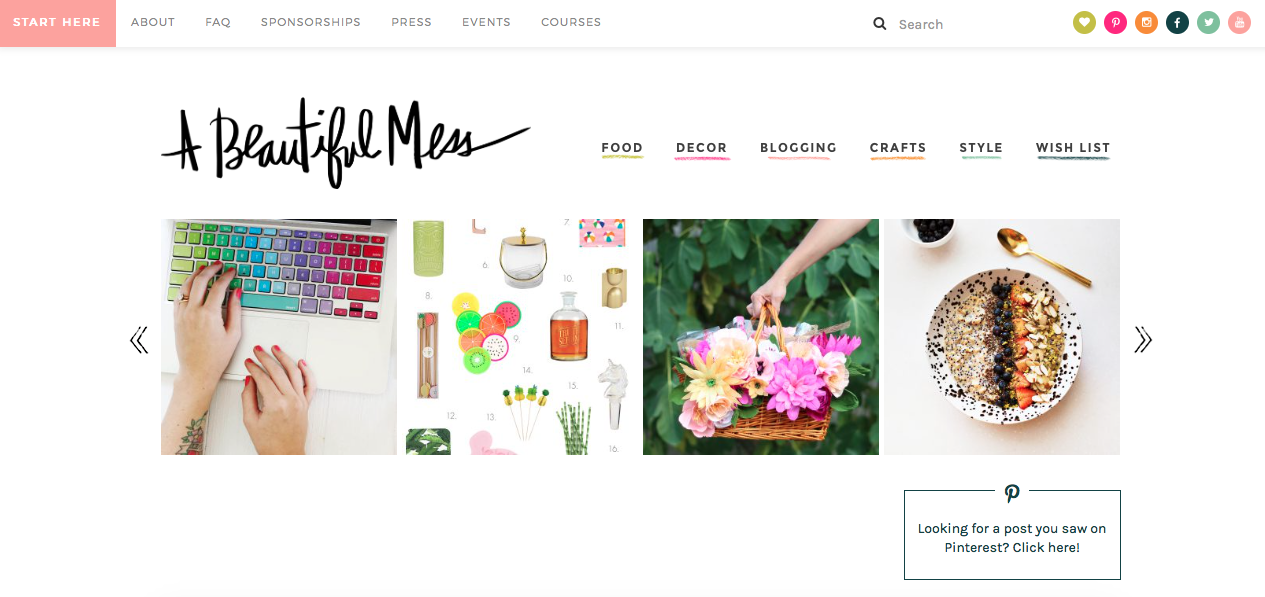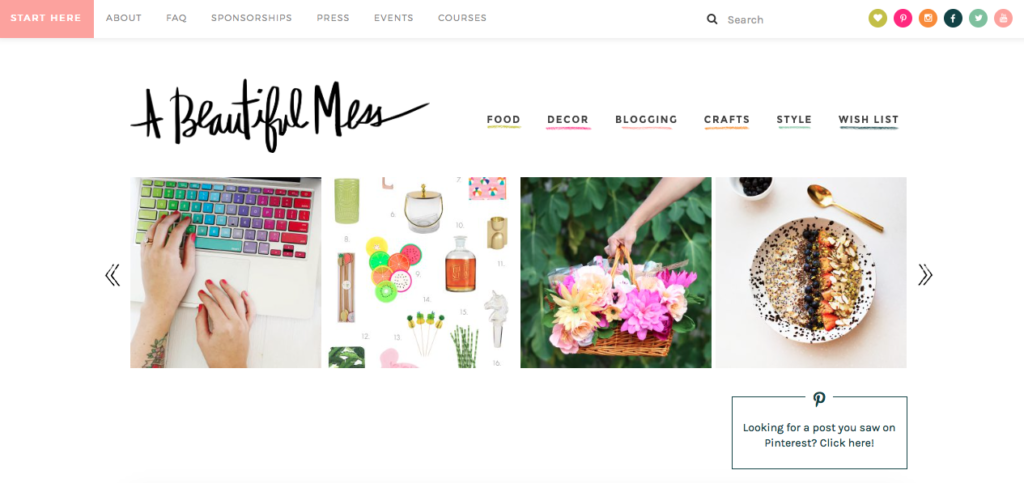 I could spend hours on this blog. So many amazing DIY and crafts.. I love it! The new blog layout is beautiful, especially how colourful it is.. Just being on the blog makes you feel happy. These sisters are full of amazing ideas and creations. The best part of the blog is the pretty much post daily.. AMAZING!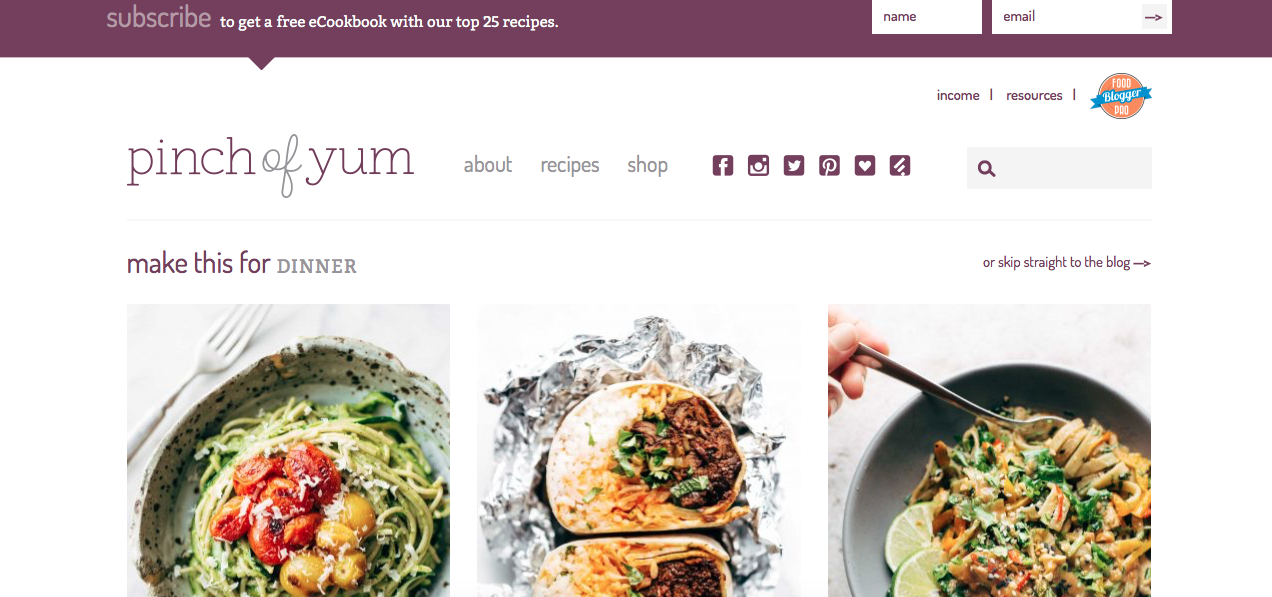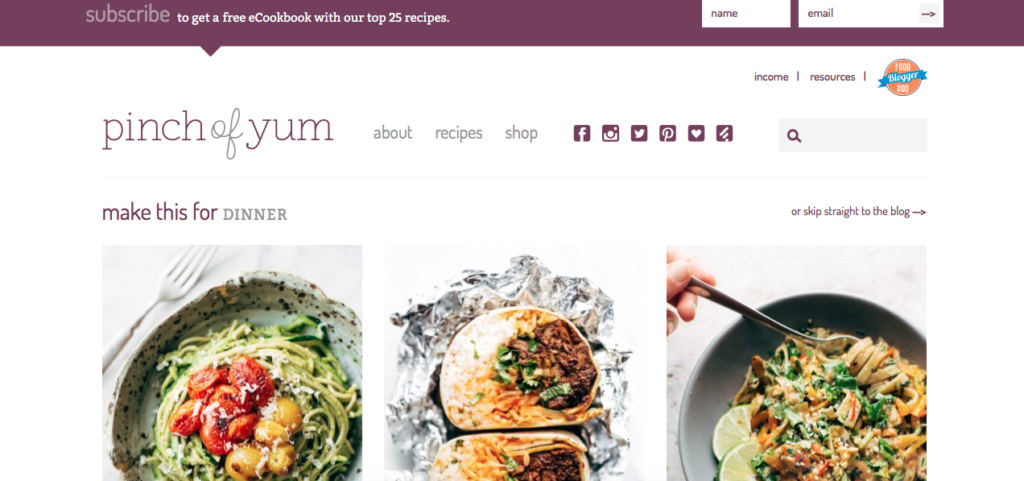 This is the food blog of all food blogs. The recipes are always delicious and unique. I always leave their blog with inspiration for my kitchen and a good laugh. Lindsay and Bjork are the cutest couple and it shines on this blog. Lindsay food photography skills really shine here. I also love how they have built a business on helping others create a for blog through their food blogger pro, podcasts and workshops. You can just see how much they love what they do! I am a die hard fan of their blog. Thats for sure.
How could I not include Oh She Glows on this list. Best. Vegan. Blog. EVER. Most People know Angela for her three cookbooks that were MAJOR hits. Everyone loves her recipes, especially me. My favourite thing about her food creations are just how easy they are. I hate recipes that include a million ingredients and directions. Her food is simple and easy yet delicious and healthy. She makes me glow from the inside out!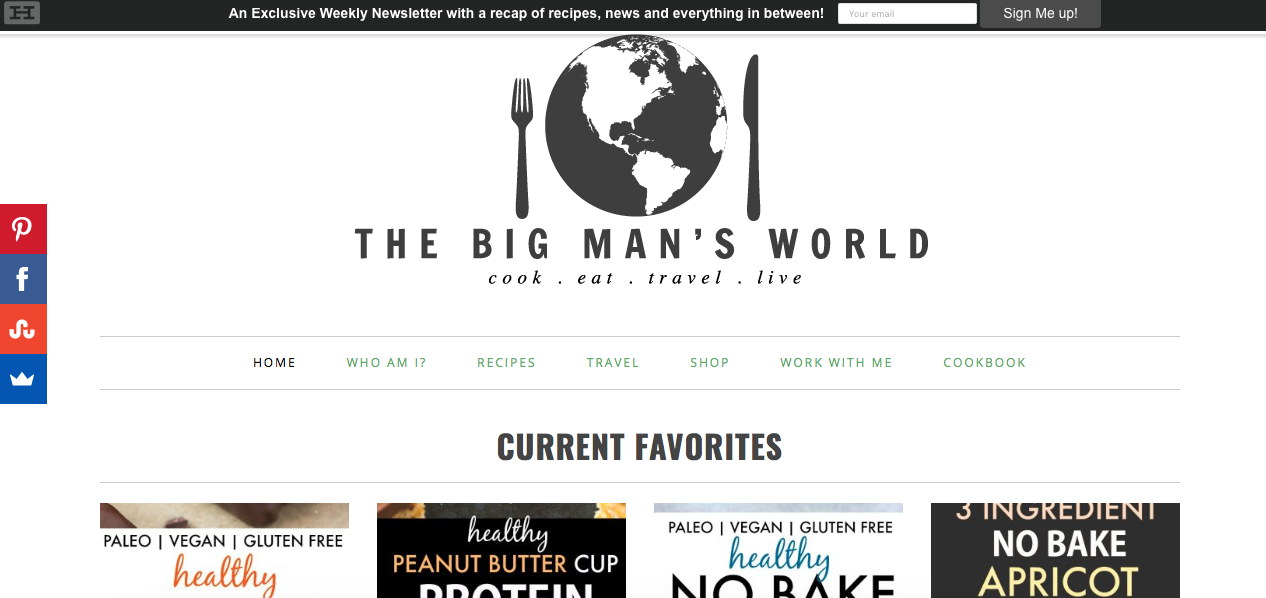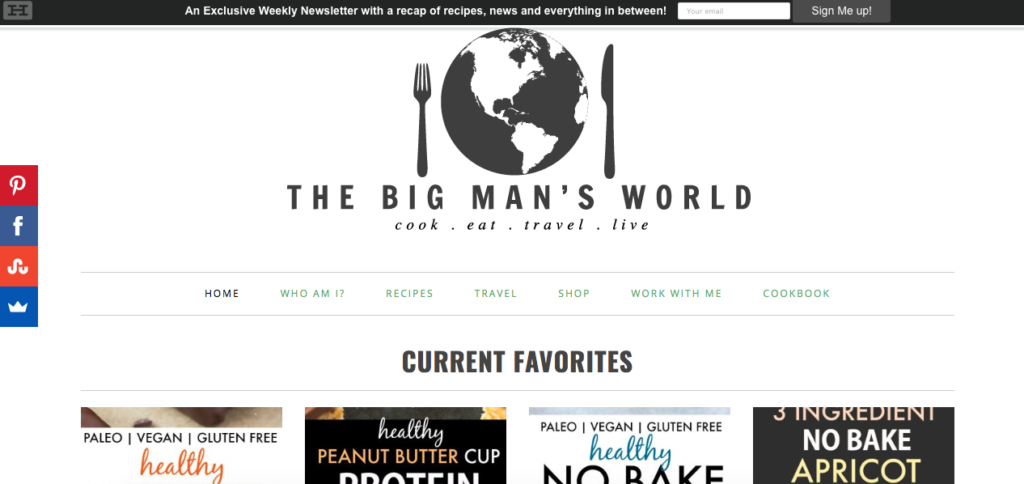 This is a newer blog for me. I recently stumbled upon his blog and don't know what I have been doing without it. Its literally everything I love to cook and eat, wrapped up into one blog. His recipes are healthy, vegan and delicious. A lot of his recipes are inspirations for my own. I can't get enough of him! He probably saw a massive spike in his visitor count when I discovered him. "Hi Arman! That was just me stalking your entire blog!" GUILTY. Millions of views from this girl alone. Okay... I am a tad bit dramatic. Sorry not sorry.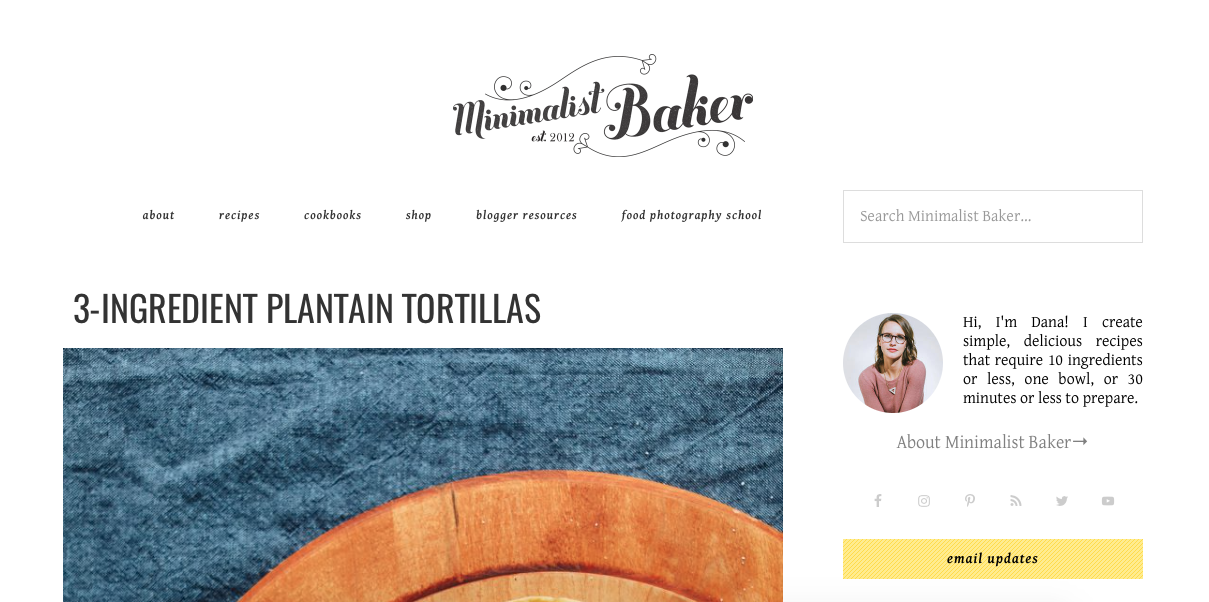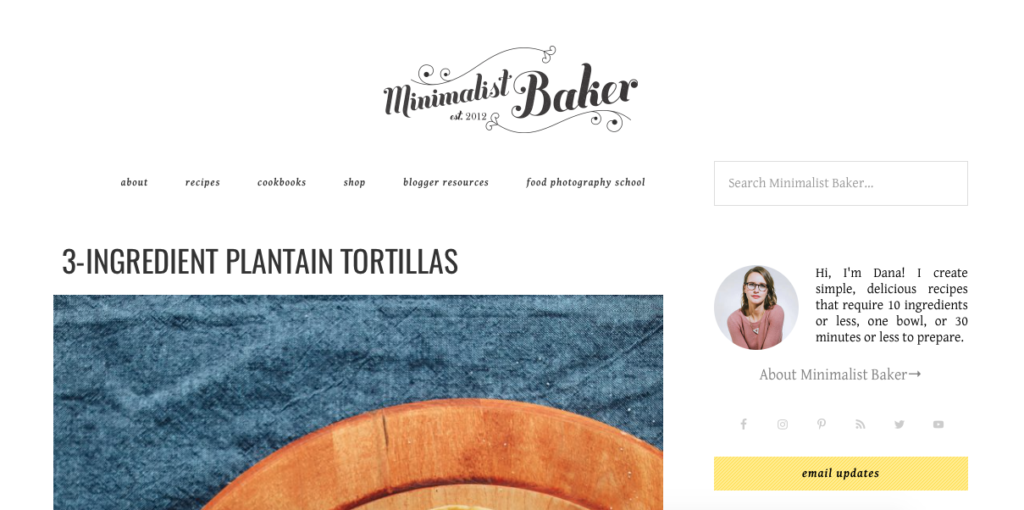 Another great food blog. This is actually the blog where I learned how to use my theme for my blog. They have an amazing tutorial on how to set up Foodie Pro. But, they offer way more then their high tech skills. The recipes on this blog are amazing. They always have less then 10 ingredients or are super quick to make. HOLLA, my kind of cooking! I also like Dana's unique food photography. The colours are amazing. I just love everything about this food blog.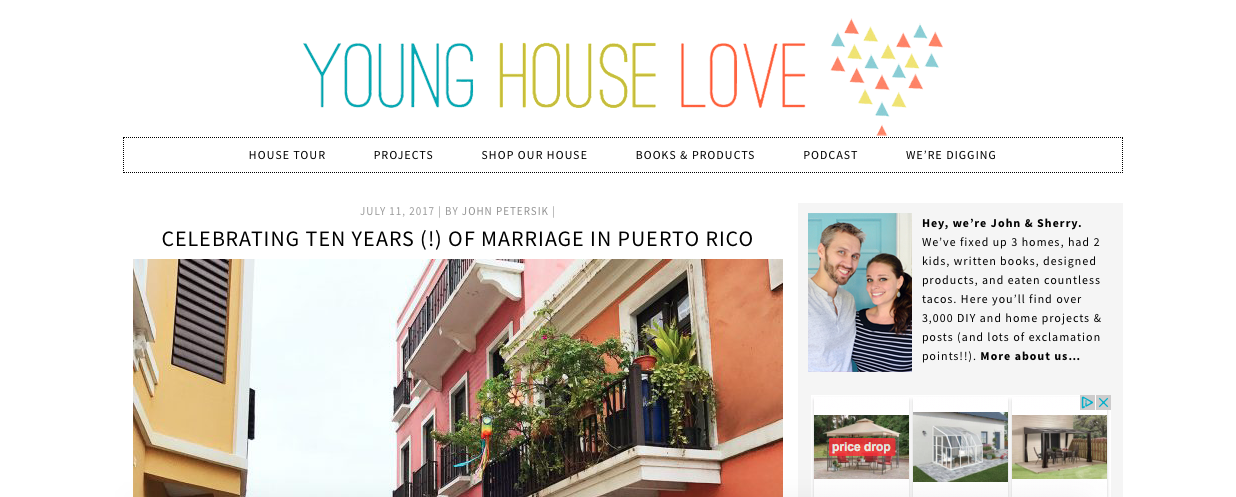 I don't even know where to start with Young House Love... It was the very first blog I EVER read. So it holds a place in my heart for sure. It is the King/Queen of all home renovation and DIY blogs. John and Sherry are just the best. The unique clean and crisp interior design they portray is one that has my inner DIY jumping for joy. Their blog posts complete me. The only bad thing about this blog is that they retired! No more blog posting for this amazing couple. I am just thankful they left their blog up so I can still repeat stalk it from time to time.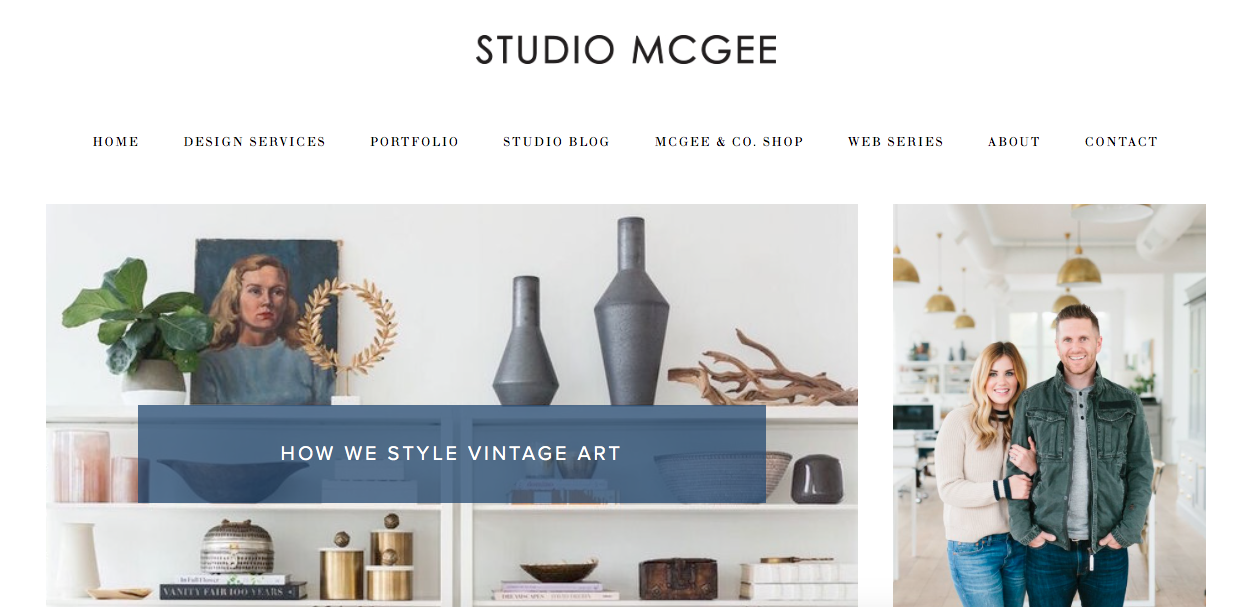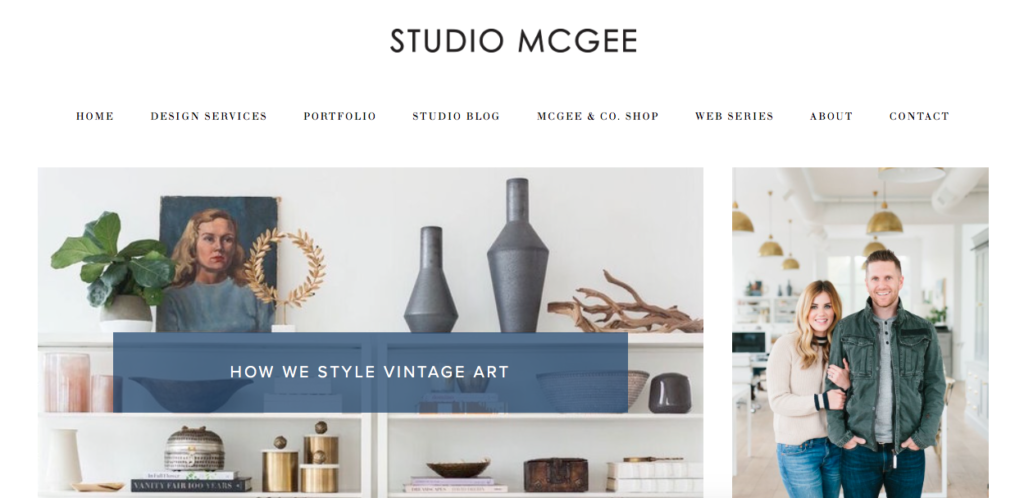 So this blog is actually a company website.. I think. Its a mix of both! I actually originally Found studio McGee on YouTube. They have the most amazing videos on interior design. I absolutely love Syd and Shea McGee. Power couple of interior design. They work with clients all over the US and document it all on their blog and YouTube channel. Their interior design style is just impeccable! You just need to go to their blog/youtube channel to see what I mean.. Go check them out, come back here and comment below that I was obviously right hehe.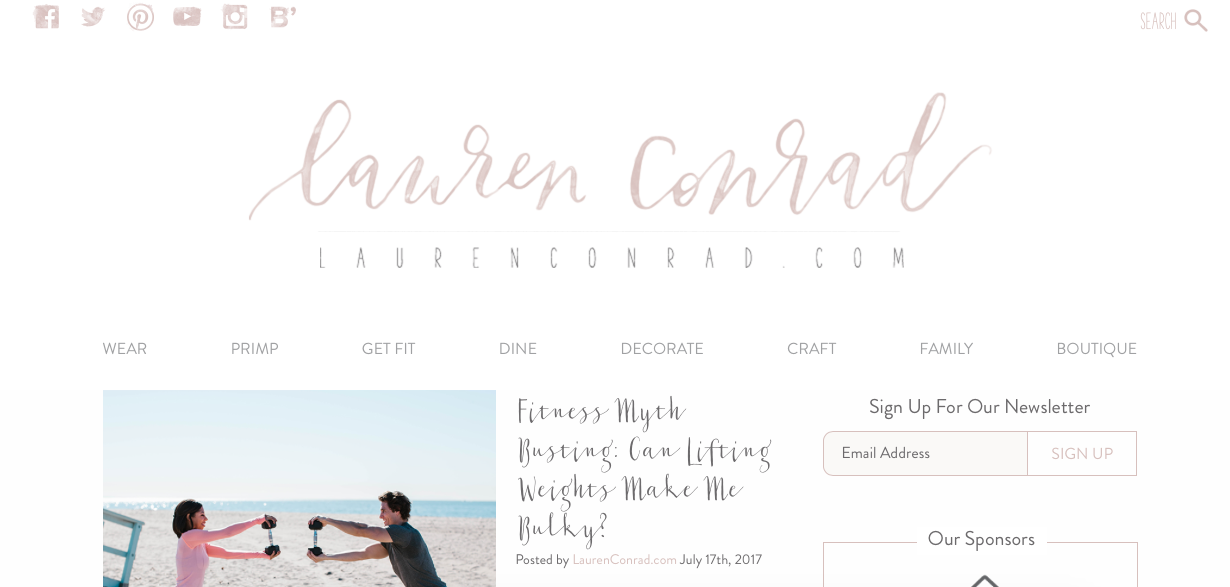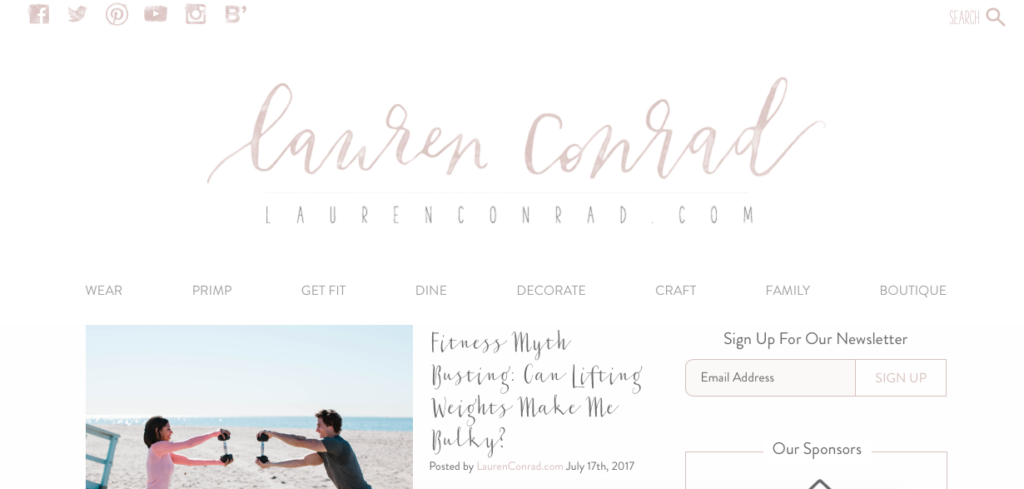 Lauren Conrad! I just adore her and her girly lifestyle blog. Its pink + pretty and full of DIY/Beauty/Healthy/Lifestyle posts. Her and her team post quite frequently on the blog. I want to say once a day approximately. Some of her posts have amazing advice that I practice in my day to day routines. I am loving all of their wedding posts right now... because wedding talk seems to be the topic of all my conversations these days!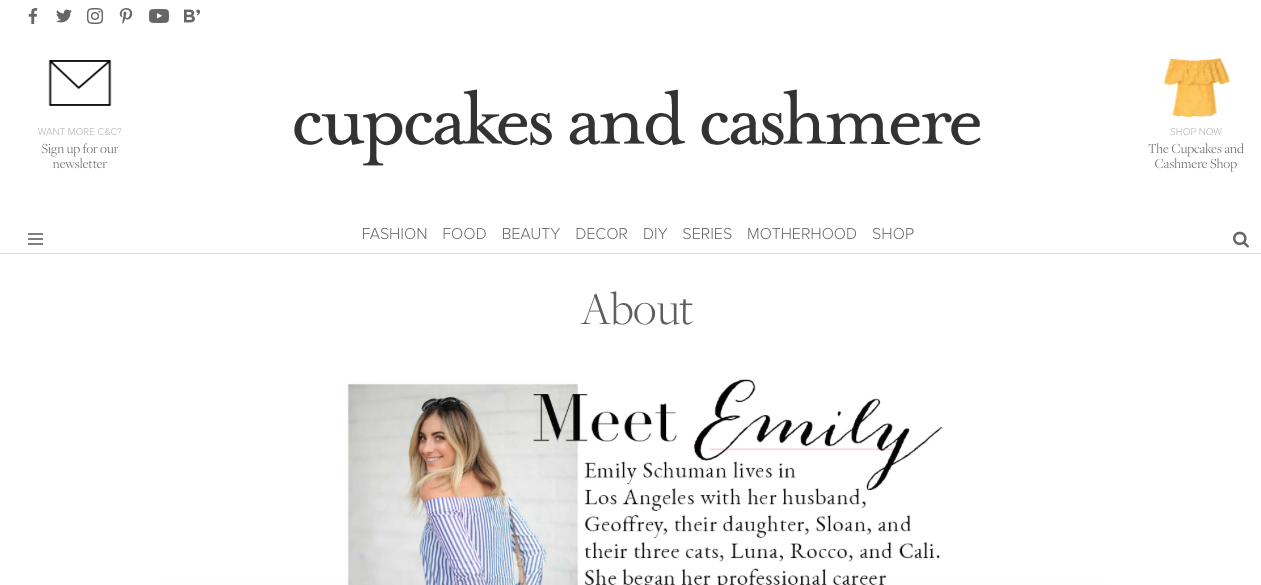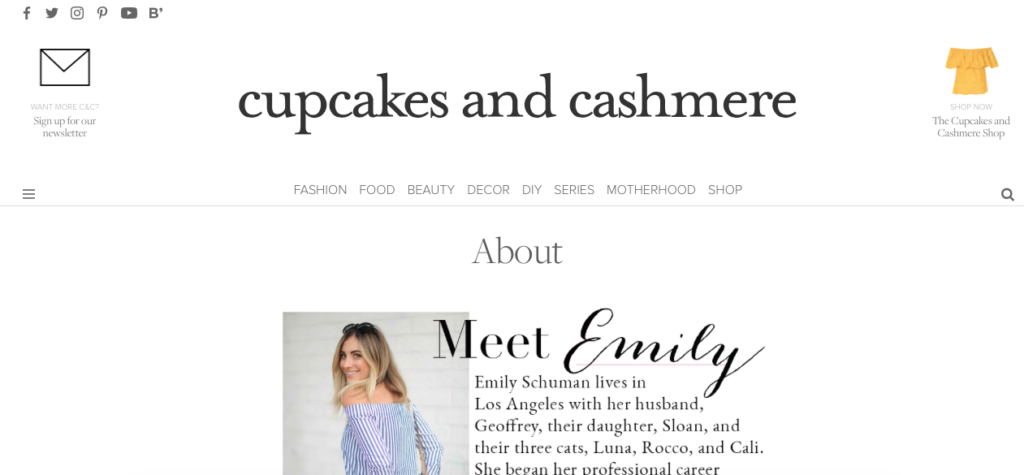 Cupcakes and Cashmere is a lifestyle and fashion blog by Emily Schuman. She literally blogs about everything from fashion, beauty, recipes and DIY. Her girly blog keeps me intrigued with every click. She truly puts herself into every post and makes you feel like you truly know her!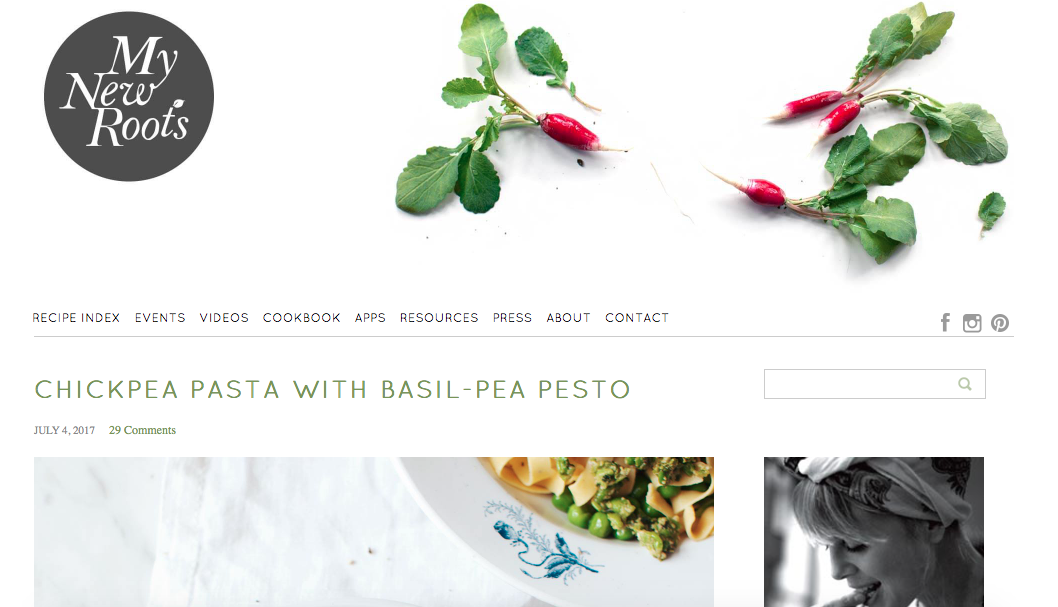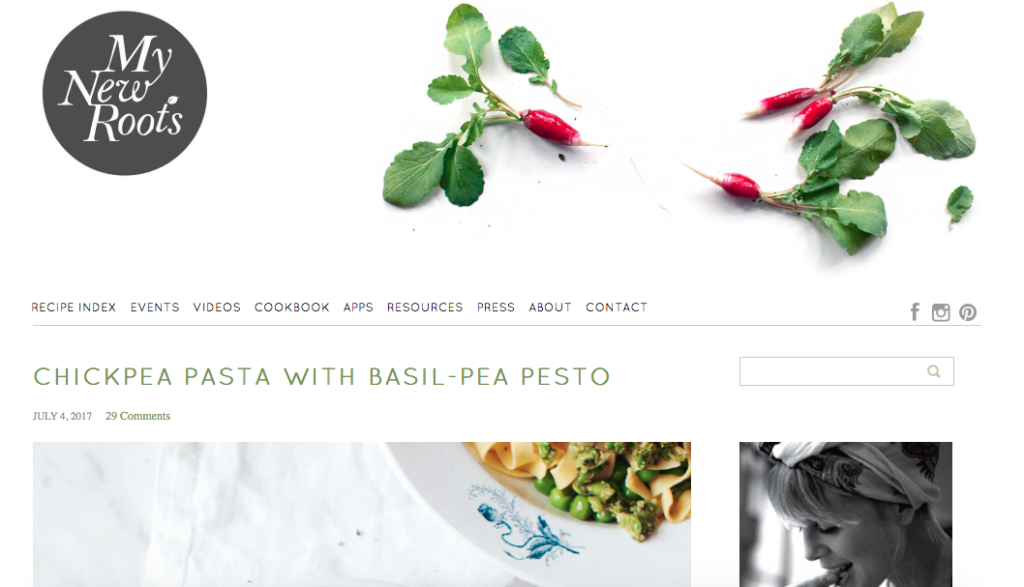 My new roots is a health food blog that inspires me to create beautiful but healthy dishes. Sarah Britton is a Holistic Nutritionist and Certified Nutritional Practitioner who blogs about whole food recipes and creations. Her photography is also amazing. It is almost like you can smell the food she photographs. I loved her first cookbook and still use it two years later!
Hope you enjoy these blogs as much as I do!

My Favourite Blogging Tools:
Bluehost - My current hosting company. They are reliable, fast and most importantly affordable. Their support staff is also helpful and answer all my questions. Check out my easy step by step guide: How to Start a Blog
Tailwind - My all time favourite scheduling tool for sharing your content on Pinterest and Instagram! Tailwind saves SO much time and increases your traffic and followers. BEST. TOOL. EVER.
Foodie Pro Theme - This is my current blog theme used on Nikki's Plate. I am so obsessed with it. It took my blog to the next level. Its easy to use and has so many additional features that make blogging easy. This is a Genesis Framework Theme
Food Blogger Pro - learn how to start, grow and make money with your food blog!
WP Tasty - Handcrafted WordPress plugins made by experts in the field!
Share a Sale - This is a great place to find tons of affiliate programs so you can start earning money on your blog by just adding a link!
ConvertKit - This is a VERY popular email newsletter provider. Many bloggers love using covert kit to grow their email list!
OptinMonster - This tool is a great way to grow your email list. Easy way to turn visitors into subscribers and costumers!
Other Favourites:
Ebates - I love making money while I shop. Who wouldn't! Ebates offers cash back when you make purchases through their website! How awesome is that!?
BEST SELLERS