You are going to love this Jungle Juice Sangria recipe.
Disclaimer: this post may contain affiliate links, and every purchase made through these links will give me a small commission (at absolutely no extra cost for you!) AS AN AMAZON ASSOCIATE AND REWARDSTYLE MEMBER, I EARN FROM QUALIFYING PURCHASES. See Privacy Policy for additional info.
My brother and I decided to make this delicious drink together while we were at my grandparents house.
My grandparents live on a lake about an hour from my house. It is our get away spot, our vacation home. We love spending time with our grandparents and enjoying some summer activities and sun. And what better way to do that with a little Jungle Juice Sangria to sip on!
Jungle Juice Sangria is one of my favourite summer beverages because you can alter the recipe to suit your tastebuds! If you like your Jungle Juice Sangria with a little more wine, add more wine.. if you like it with a little more citrus tang to it, add more lemon juice or spirite! What ever your heart desires!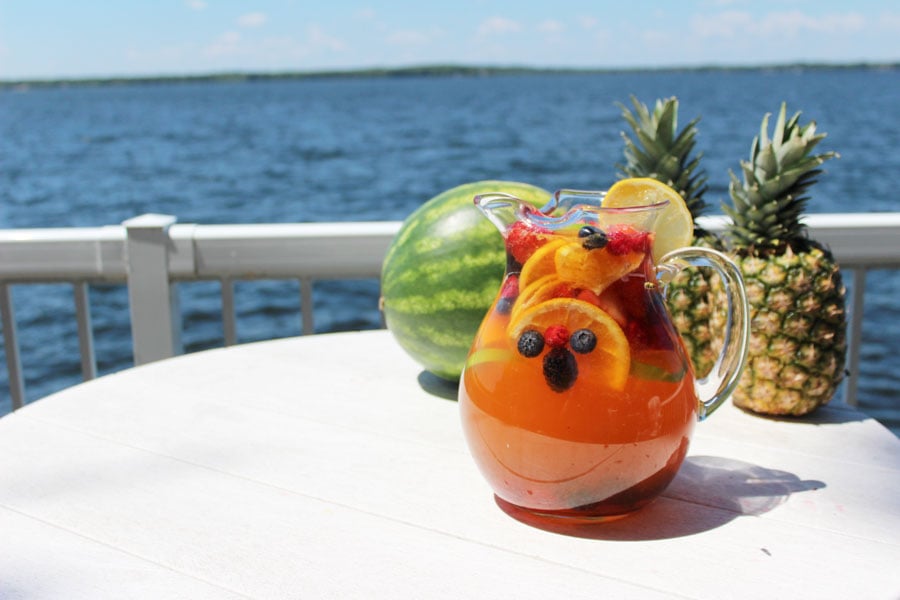 We are calling this "Jungle Juice" because it is literally a mix of a bunch of drinks. According to Urban Dictionary, jungle juice is a heavenly concoction of vodka, other alcohol beverages and juice.
"Known as 'jungle juice' because it sends the drinker into a state animal behaviour".
Majority of this definition is correct, except we refrained from going into a state of animal behaviour. Our sangria is light and will keep you from getting to over the top.
There is quite a few ingredients in this drink but I promise you it is worth it! This mixture of liquids and fruit is magical haha
Jungle Juice Sangria Ingredients:
bottle of pinot grigio
1 can of snapple vodka or somersby cider
fruit punch
sparkling lemonade
strawberry lemonade
club soda
an orange
a lemon
a lime
mixed berries
You can obviously swap things in and out for whatever you have in your fridge or have on hand. Make it easy for yourself because the faster you mix this pitch of sangria, the faster you will get to drink it!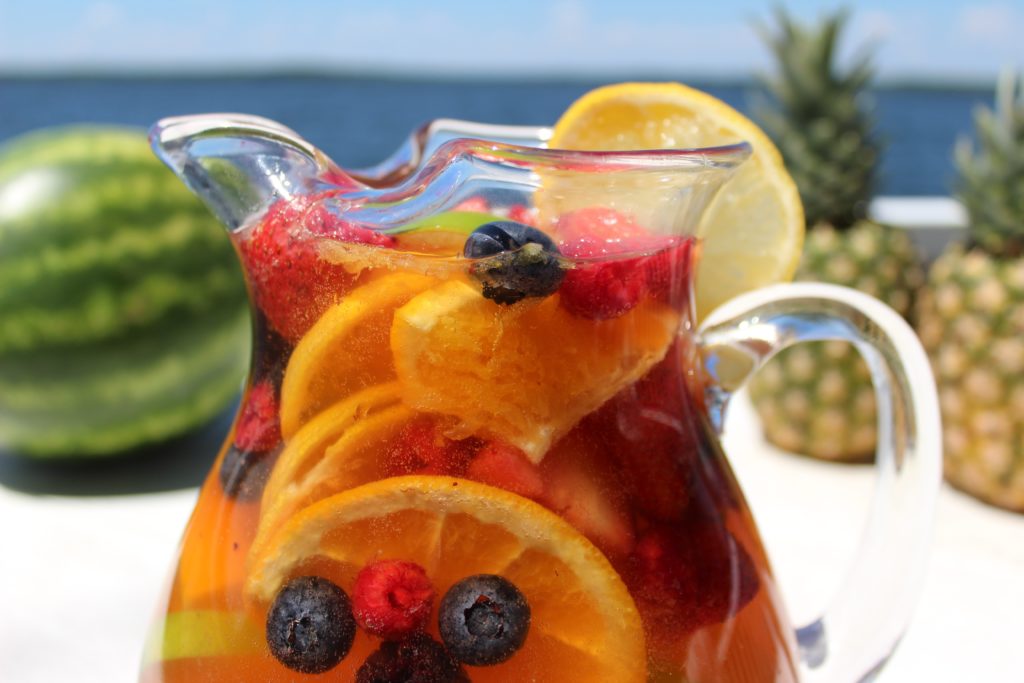 There are many variations of sangria and jungle juice but this is the one we created. Obviously you can change up the recipe with whatever you have in your pantry.
One of my favourite parts of creating an amazing jungle juice sangria is the cute jugs/pitchers you can put it in to make it look pretty! I love the pretty juice jugs you can get these days to make you look so professional! Professional may not be the right word but - hey why not!
And also, you can not forget about the pretty wine glasses with the must have umbrellas ... okay I am taking this too far now. Just enjoy your sangria! P.s PRO TIP: get pretty plastic wine glasses to be safe.
What is your favourite Jungle Juice Sangria recipe!?
Hope you enjoy this Jungle Juice Sangria!
If you have any questions about this recipe, leave it in the comment section below and I'll make sure to get back to you on it!
If you make any of my recipes please tag your photos with #nikkisplate so I can see your beautiful creations! Any feedback in the comments below is greatly appreciated. Have fun!

If you liked this summer sangria recipe, you will also love these: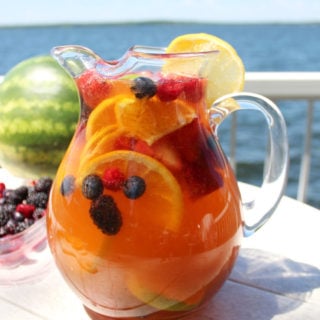 Jungle Juice Sangria
A delicious blend of juices, fruit, and wine to enjoy on a hot summer day. Customize this recipe with your favorite additions for a refreshing summer drink that's best enjoyed pool-side!
Ingredients
1

bottle

pinot grigio

1

can

snapple vodka or somersby cider

2

cups

 fruit punch

2

cups

lemonade

1

cup

strawberry lemonade

1

cup

club soda

1

orange

1

lemon

1

lime

1

cup

mixed berries
Instructions
Combined all liquid ingredients in a large jug/pitcher starting with the alcoholic beverages.

Slice lemon, orange and lime. Add these plus the berries into the jug/pitcher.

Allow it to sit for at least 30 minutes in a fridge. Add ice and enjoy.
Video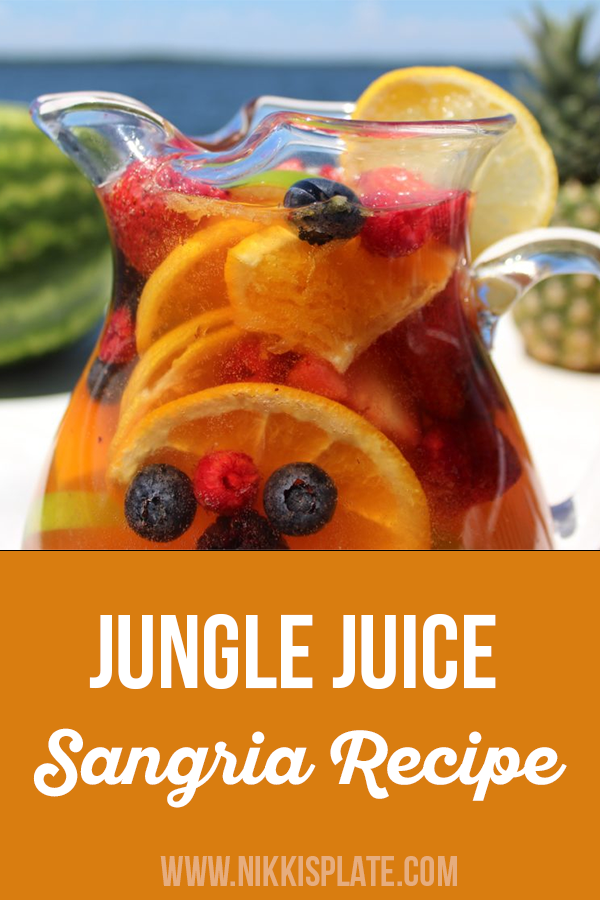 BEST SELLERS