Starbucks Pumpkin Drinks; Love pumpkin spice drinks? Here are the top rated pumpkin drinks from the Starbucks menu! Also several drinks on the secret menu and how to order them.
Disclaimer: this post may contain affiliate links, and every purchase made through these links will give me a small commission (at absolutely no extra cost for you!) AS AN AMAZON ASSOCIATE AND REWARDSTYLE MEMBER, I EARN FROM QUALIFYING PURCHASES. See Privacy Policy for additional info.
Hi beauties!
Are you a huge fan of Starbucks pumpkin drinks? Then you have come to the right post because I am going to go over all the top rated pumpkin drinks at Starbucks!
I love pumpkin. I mean, who doesn't? Pumpkin pie, pumpkin spice lattes, pumpkin pancakes... the list goes on and on. So I thought it was only right that I share my favorite PSL hacks with you all—no matter if you're an old pro at this Starbucks thing or just starting out!
The Starbucks Pumpkin Spice Latte is a classic fall drink. But sometimes it's nice to spice things up. Check out these 15 spins on the PSL for ideas for your next drink order at Starbucks!
Pumpkin Drinks at Starbucks
The Basic Pumpkin Spice Starbucks Drinks: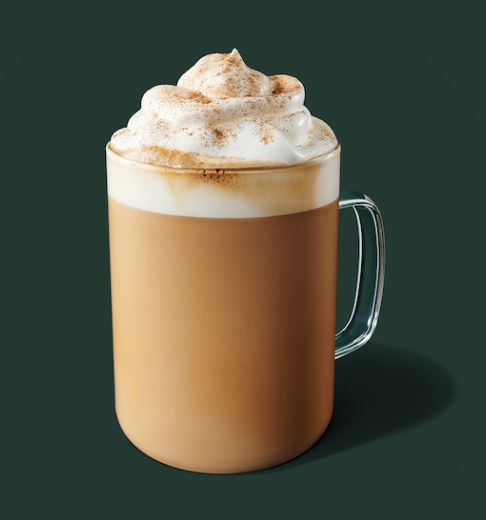 Pumpkin Cream Cold Brew
The favorite Starbucks Cold Brew but sweetened with vanilla syrup, also topped with a pumpkin cream cold foam and pumpkin spice powder topping.
GRANDE: 250 Calories, 31g sugar, 12g fat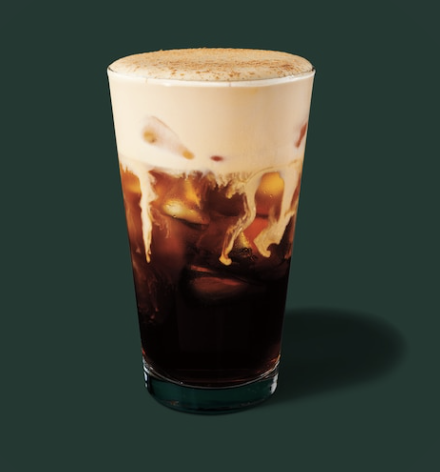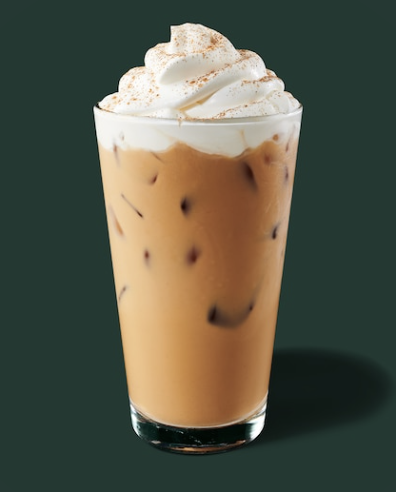 Iced Pumpkin Spice Latte
Signature espresso and milk with pumpkin, cinnamon, nutmeg and clove. All served over ice and topped with whipped cream and real pumpkin-pie spices.
GRANDE: 370 Calories, 45g sugar, 16g fat
(Photo credits: Starbuck.com)
Pumpkin Spice Creme Frappuccino
Pumpkin and ice blended with pumpkin spice flavours and milk. Topped with whipped cream and pumpkin-pie spice.
GRANDE: 360 Calories, 47g sugar, 16g fat
(Photo credits: Starbucks.com)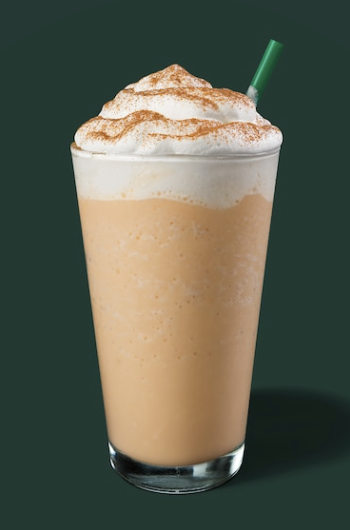 Pumpkin Spice Latte
The Pumpkin Spice Latte has been a fall staple for as long as I can remember. It's also one of the most popular Starbucks drinks of all time, so it's no surprise that it's on this list. This seasonal drink is made with espresso, steamed milk and pumpkin pie spices like cinnamon and nutmeg—it's essentially a latte with pumpkin added to make it super cozy and delicious. If you're not going to get your PSL hot (because honestly why would you?), then order it cold! It tastes just as good either way!
Pumpkin White Mocha
The delicious blend of pumpkin and chocolate flavor is making a return to Starbucks stores this fall, so if you missed out on it last year, now's your chance to try it. The drink has been described as "creamy and sweet," with notes of cinnamon, nutmeg, and vanilla. It's perfect for cool weather or when you're craving something warm and comforting.
Pumpkin Spice Frappuccino
Who doesn't love a Pumpkin Spice Frappuccino? I know I do. And now that it's fall, I'm all about taking advantage of the season and indulging in all parts of it. This cool refreshing pumpkin blended with ice drink is great for those warmer fall days!
Iced Chai with Pumpkin Cold Foam
If you love pumpkin and chai, this is the drink for you. It's a super-spiced chai latte that comes with a cold foam made from pumpkin spice and milk. This drink combines the traditional chai tea with a pumpkin cold foam, which is a perfect combination of sweet and spicy. It's great for when you want something that's more than just coffee or tea, but not quite as intense as a latte or cappuccino.
Pumpkin Cream Cold Brew
This delicious treat is made with pumpkin-flavored syrup, which gives it a sweet, spicy kick that'll keep you warm all season long. It's also got a hint of vanilla, so it's perfect for those who love the flavor of classic pumpkin pie without all the extra sugar!
Pumpkin Pie Frappuccino
The Pumpkin Pie Frappuccino is made with real pumpkin pie spices and cream, so you know it's going to be good. This drink has a little bit of a kick to it because of the cinnamon, nutmeg, ginger and clove flavors in the syrup used to make it—but don't worry! It's not too spicy or hot. It's just right!
Pumpkin Pie Iced Latte
The drink is made with milk, espresso shots, pumpkin pie spice syrup, whipped cream, and cinnamon sugar sprinkles on top. This is definitely one of my favorite drinks from Starbucks!
Iced Pumpkin Macchiato
I'm also super excited about the latest Starbucks iced pumpkin macchiato, which combines a delicious shot of espresso with sweetened condensed milk, pumpkin pie spices, and cinnamon dolce syrup. It's the perfect drink for enjoying on a crisp fall day—although you might be tempted to enjoy it year-round.
Lean Pumpkin Spice Latte
The Starbucks Lean Pumpkin Spice Latte is the perfect drink for anyone who wants to enjoy the taste of pumpkin spice without all the extra calories.
Pumpkin Spice Latte Dupe
Not a fan of Starbucks pumpkin drinks? Try this one! It tastes like fall but doesn't actually use any pumpkin coffee syrup. It's rich, and it's delicious. It tastes like fall, but it won't make you feel like you're drinking pumpkin spice syrup!
So, there you have it—15 Starbucks drinks that are sure to get you in the fall spirit. Whether you're looking for something sweet or something spicy, these drinks will do the trick! If we missed any good ones, please let us know in the comments below!
Until next time,
BEST SELLERS