19 Instagram Hacks 2019; tired spending hours on Instagram promoting your content and getting little results.. lacking in followers and likes? You have come to the right post!



Instagram has become one of the most popular social media platforms today. Millions of people flick through their Instagram feed several times a day. Instagram is a great way to connect with people from all over the world, and to get your content out there for eyes to see! I love using my Instagram to showcase my personality, creations, and my blog! … oh and of course to stalk all the pretty profiles out there.. GUILTY!
Disclaimer: this post may contain affiliate links, and every purchase made through these links will give me a small commission (at absolutely no extra cost for you!) AS AN AMAZON ASSOCIATE AND REWARDSTYLE MEMBER, I EARN FROM QUALIFYING PURCHASES. See Privacy Policy for additional info.
Growing your Instagram can work wonders for your business/blog, but it can be hard at the beginning to grow a following. I have come up with 19 ways to gain thousands of followers in a few short months!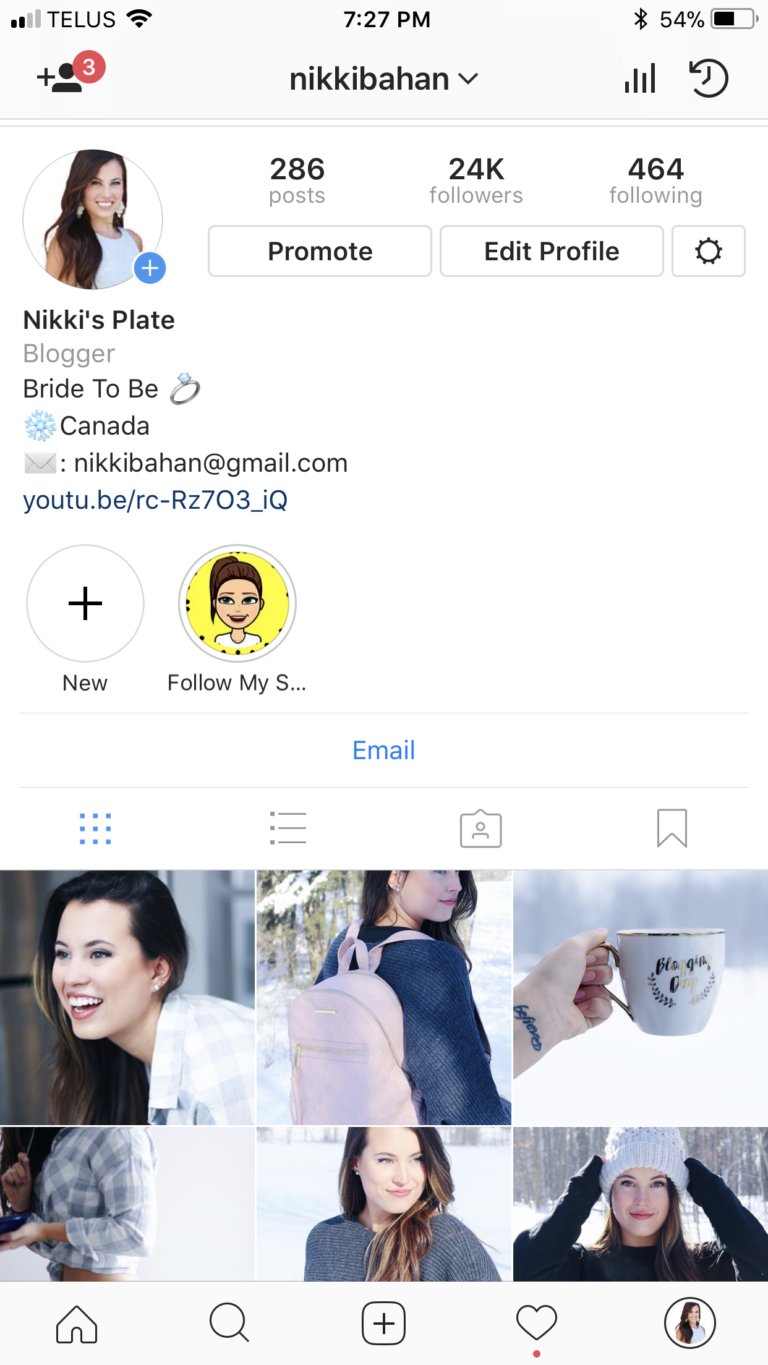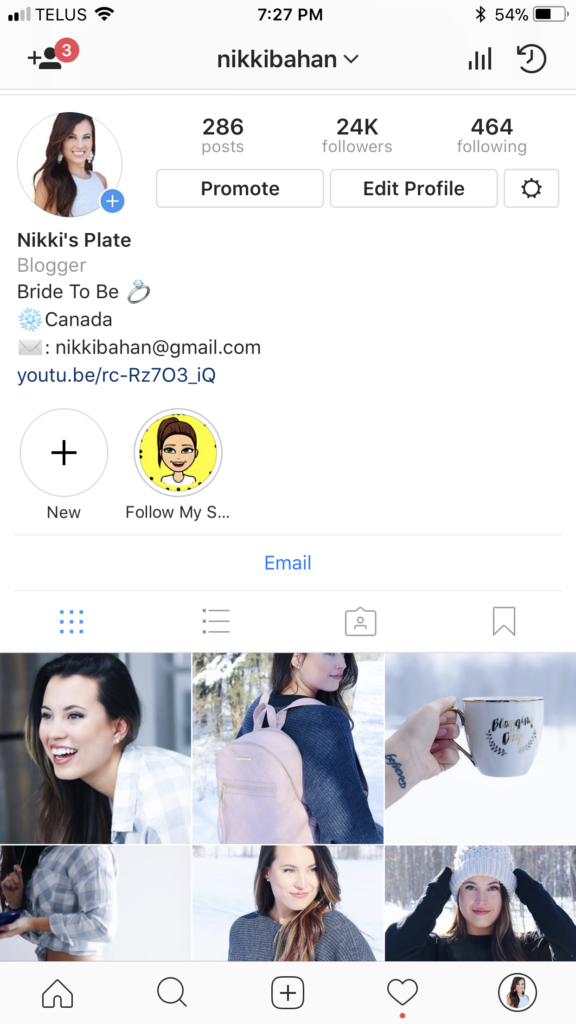 So let's jump right into it shall we?
Here are my 19 Instagram Hacks 2019:
Choose a Theme
Choose a theme that fits within your niche. Meaning if you blog about food, try and let your Instagram feed reflect that! Consistency between your Instagram feed and your blog/business will keep people coming back for more!
Post Within your Theme Only
Try to stay on track and only post in your niche. Keep your feed reliable! People will follow you if they know what you are going to deliver.
Write a Killer Profile Bio
This gives your followers an idea of who you are, and what they can expect on your feed. Write a short yet insightful bio to convince people to click that follow button!
Use Hashtags
This should be an obvious tip but a lot of people forget to add hashtags to their captions. Finding the perfect hashtag can be a pain, but it will drive people to your post and your profile! So Hashtag away!
Tag Larger Accounts
A lot of popular accounts are usually repost accounts… meaning they search for Instagram posts that fit their theme, and they repost on their account with credit to the original post owners. Give them an easy way to find you by tagging them in your Instagram photos! If you are lucky, they will repost yours and this will drive traffic right to your profile!
Geotag Your Location
Geotag your post is a must! It works the same as a hashtag in a way. If your too nervous posting your exact location, you can do what I do and just post the province/state you are in!
Engage in the Instagram Community with Likes and Comments
Search your most used hashtags and scroll through the feed. Like, comment and interact with these posts. You will be shocked at how many people will visit your profile from doing this. If they like what they see, they will follow you!
Join a Comment/Like Pod
Look for people who are in the same niche as you and start a comment/like pod. I am still fairly new to this, but have joined one recently and love the results! A comment/like pod is a group message on Instagram that allows you to work with other instagramers/bloggers to grow your posts likes and comments. In the group message, you write "New" and everyone will go and comment/like on your new post. This gets everyone engaging on your posts!
Reply to Your Comments ALWAYS
Be respectful of those who have taken the time to comment on your posts. Try your best to answer them, or even just heart the comment.
Be Consistent in Your Posting Times
When scheduling your posts, try and be consistent in the timing. Try posting at the same time every day so your followers will know when to expect new content from you. This keeps them engaged and knowing when to come back for more! You can also use tools such as Tailwind (my all time favourite) to schedule your posts!
Write Helpful, and Insightful Captions
Take time and put effort into your captions. Let your followers get to know you. Make your followers feel a part of your world! Give them something in return such as valuable advice or a beneficial quote
Put Breaks in Your Captions
Write your captions out in the Notes app. Add breaks and spaces where you want them, then copy and paste it into the caption section when posting. This makes it more eye appealing and easier to read.
Use Fun Emojis and Symbols in Captions
Add some colour to your captions by using emojis! Make your captions fun and attractive.
Ask Questions in your Captions
This is another fun way to get your followers engaged on your profile. I see a lot of popular accounts using this to encourage followers to comment on their posts, and it works like a charm!
Upload Your Snapchat Story into your Instagram Story
Yes you can do this!! I know, shocker. Make it easier for yourself, work smarter not harder. I use these steps to export my snapchat story to my Instagram story!
Tag Brands and Larger Instagram Profiles in your Story
Tagging brands and popular Instagram profiles on your posts will attract them to your profile and grab their attention! Add their hashtags as well!
Connect Your Instagram Account to Your Blog
If you have a blog, add your link to your Instagram profile bio. This will not only let your blog followers know that this is your profile, but will also send your Instagram followers to your blog! Make it easier for your followers to follow ALL of you
Share Your Instagram Post on other Platforms
Add links on your blog, and other social media platforms, so people can easily find your Instagram profile. Showcase that you have a presence on Instagram!
Have Fun
Remember to have fun and not treat your instagram account like a job. Followers love people who enjoy what they are doing! Avoid making it feel forced!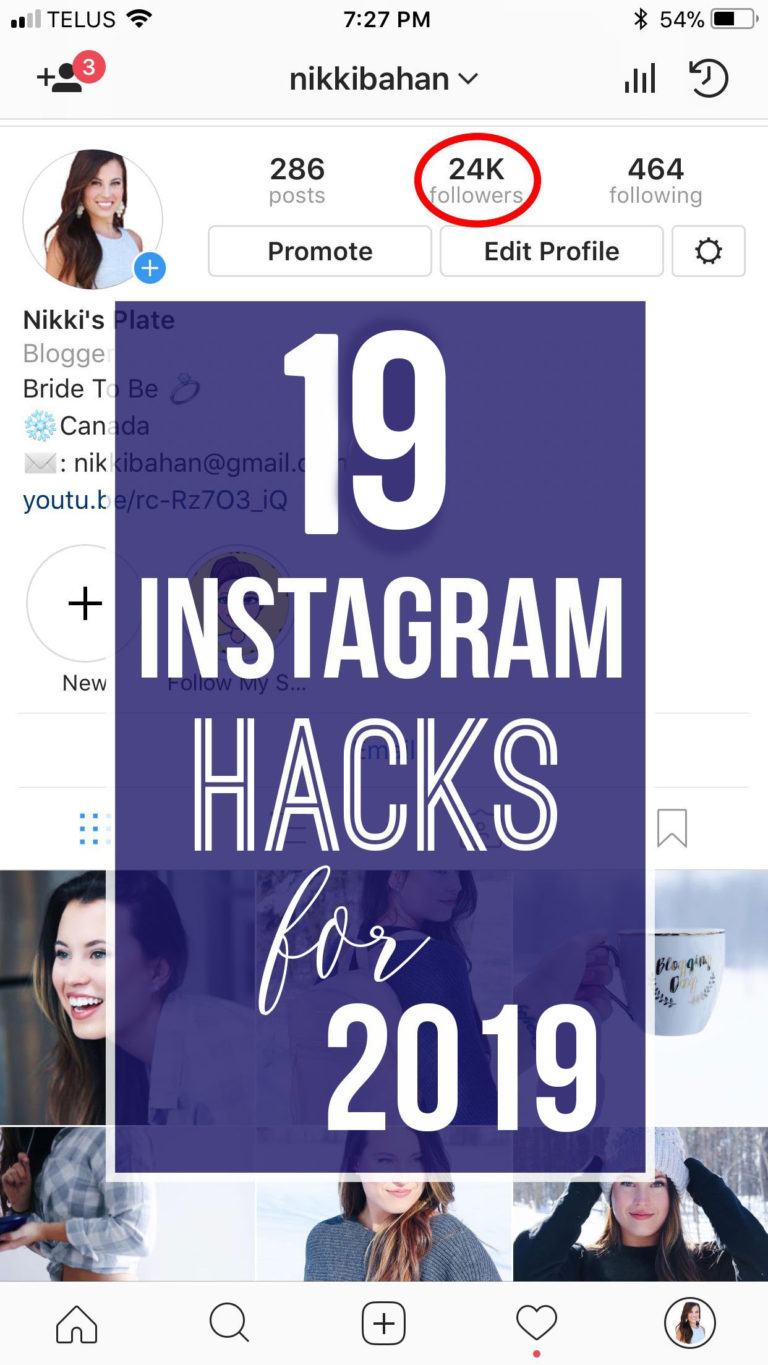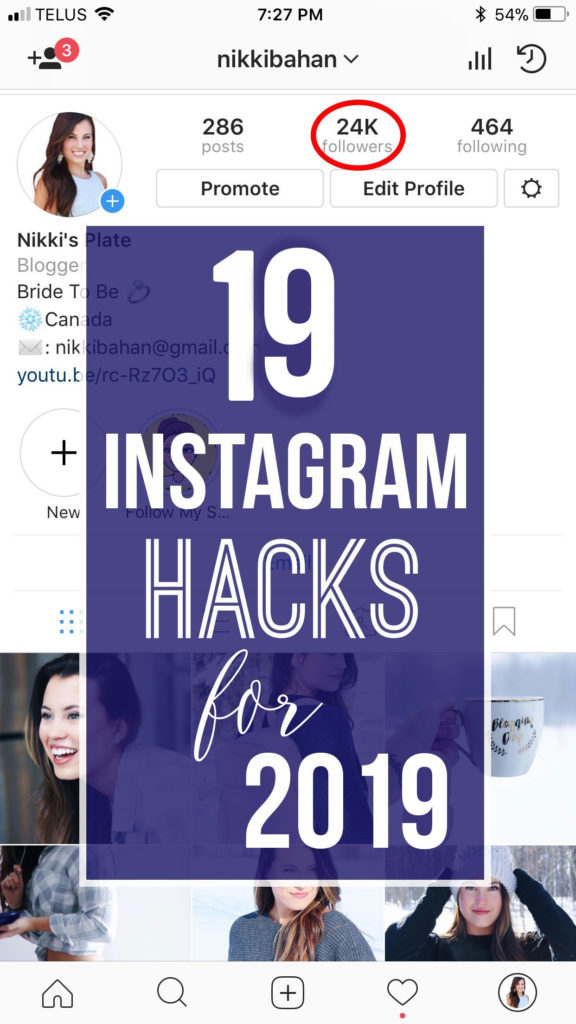 That's it! Those are my 19 Instagram hacks 2019!
I still use these tips every day. They really have helped me grow my Instagram profile. I now have over 24,000 followers and they continue to increase! Be patient and work hard. Put in the effort and you too can gain a large Instagram following!

My Favourite Blogging Tools:
Bluehost - My current hosting company. They are reliable, fast and most importantly affordable. Their support staff is also helpful and answer all my questions. Check out my easy step by step guide: How to Start a Blog
Tailwind - My all time favourite scheduling tool for sharing your content on Pinterest and Instagram! Tailwind saves SO much time and increases your traffic and followers. BEST. TOOL. EVER.
Foodie Pro Theme - This is my current blog theme used on Nikki's Plate. I am so obsessed with it. It took my blog to the next level. Its easy to use and has so many additional features that make blogging easy. This is a Genesis Framework Theme
Food Blogger Pro - learn how to start, grow and make money with your food blog!
WP Tasty - Handcrafted WordPress plugins made by experts in the field!
Share a Sale - This is a great place to find tons of affiliate programs so you can start earning money on your blog by just adding a link!
ConvertKit - This is a VERY popular email newsletter provider. Many bloggers love using covert kit to grow their email list!
OptinMonster - This tool is a great way to grow your email list. Easy way to turn visitors into subscribers and costumers!
Other Favourites:
Ebates - I love making money while I shop. Who wouldn't! Ebates offers cash back when you make purchases through their website! How awesome is that!?
BEST SELLERS