Genius Ikea Hacks; Brilliant DIY projects that utilize Ikea furniture to create awesome projects or home decor. Turn Ikea furniture into something unique with these ideas!
Hi beauties, today we are talking all about genius IKEA hacks that will transform your living space on a budget!
Ikea hacking is a growing trend, with furnishing and decorating ideas constantly circulating on Pinterest & Instagram. I think it comes from the fact that most of their storage solutions are cheap compared to other companies products. At the end of the day, Ikea has a lot of design and storage options so I figured why not write about some simple & genius hacks to completely transform your home?
Having the right furniture at home is not only a sign of comfort, but also fashion statement. With so many options available in the market, IKEA furniture is often a first choice for many consumers. This furniture brand has been providing quality products to customers since 1943 and its popularity has seen grown by leaps and bounds. Apart from the beauty of their appearance, IKEA furniture proves to be practical as well. It is very durable and multipurpose. There are so many hacks to change your existing IKEA furniture either by adding something new or by changing it completely. Here are 25 smartest DIY hacks that you would love to give a shot to spruce up your existing IKEA furniture pieces.
Genius Ikea Hacks:
Creating a cozy home is not an easy feat. Have you sat gazing longingly at a pile of IKEA furniture, wishing you could work your magic on it? I'm talking about those beautifully convoluted pieces that have been taking up way too much space in your living room. Don't worry though – we're here to help.
By the end of this post, you'll be able to create some seriously cool DIYs that will surely blow away your friends and make all of your neighbors jealous. With these 25 genius IKEA hacks, you can create a room that you will like to hang out in every day. So without further ado, let's dive right in…
IKEA Bookshelf Hack Using Pax System
DIY Ikea Window Seat with Nordli
Ikea Shoe Organizer Cabinet Hack
DIY IKEA Banquette Seating Built-in With HAVSTA
IKEA Alex Drawers Desk Hack
DIY Plywood Desk + Ikea Nordli Drawers 
Billy Bookcases Turned into Wall Storage
DIY Cane and Wood Desk – IKEA Alex Hack
DIY IKEA Pantry Cabinet Using Hemnes
Fluted Doors with a Faux Arch for a Billy Oxberg Cabinet
IKEA Billy Bookcase Cane Cabinet
Storage Cabinets from IKEA Sektion Wall Cabinets
Family Room Builts-ins with Billy Books Cases
Built-ins from IKEA Borgsjo Bookcases
Sponge Painted Besta and Billy Bookcase
Billy Bookcase Playroom Storage
Billy Bookcase Hanging Shelving and Drawers
IKEA Pax Wardrobes into Closets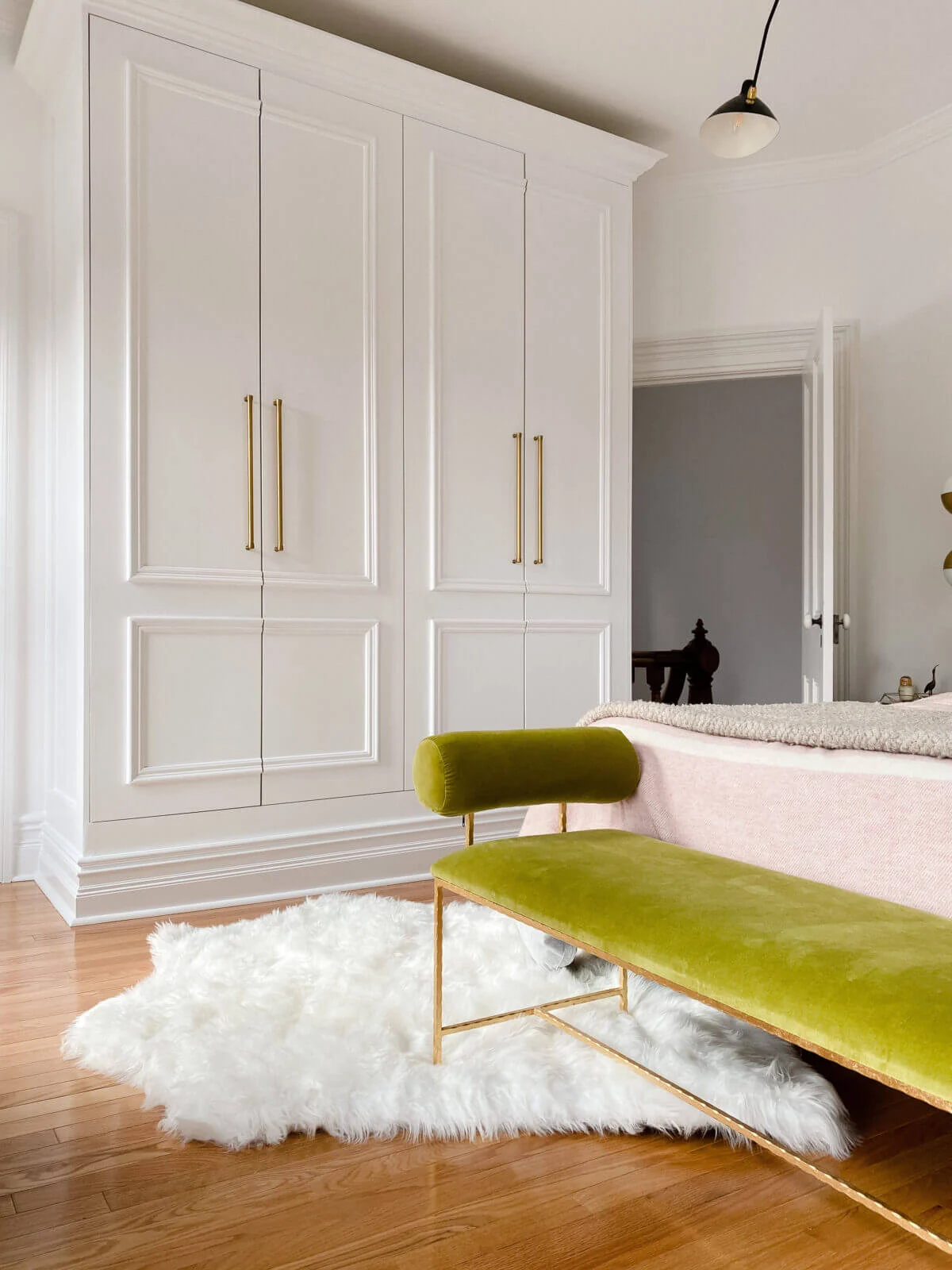 IKEA Pax Mudroom Cabinets
Besta and Hallan together for Mudroom Seat and Storage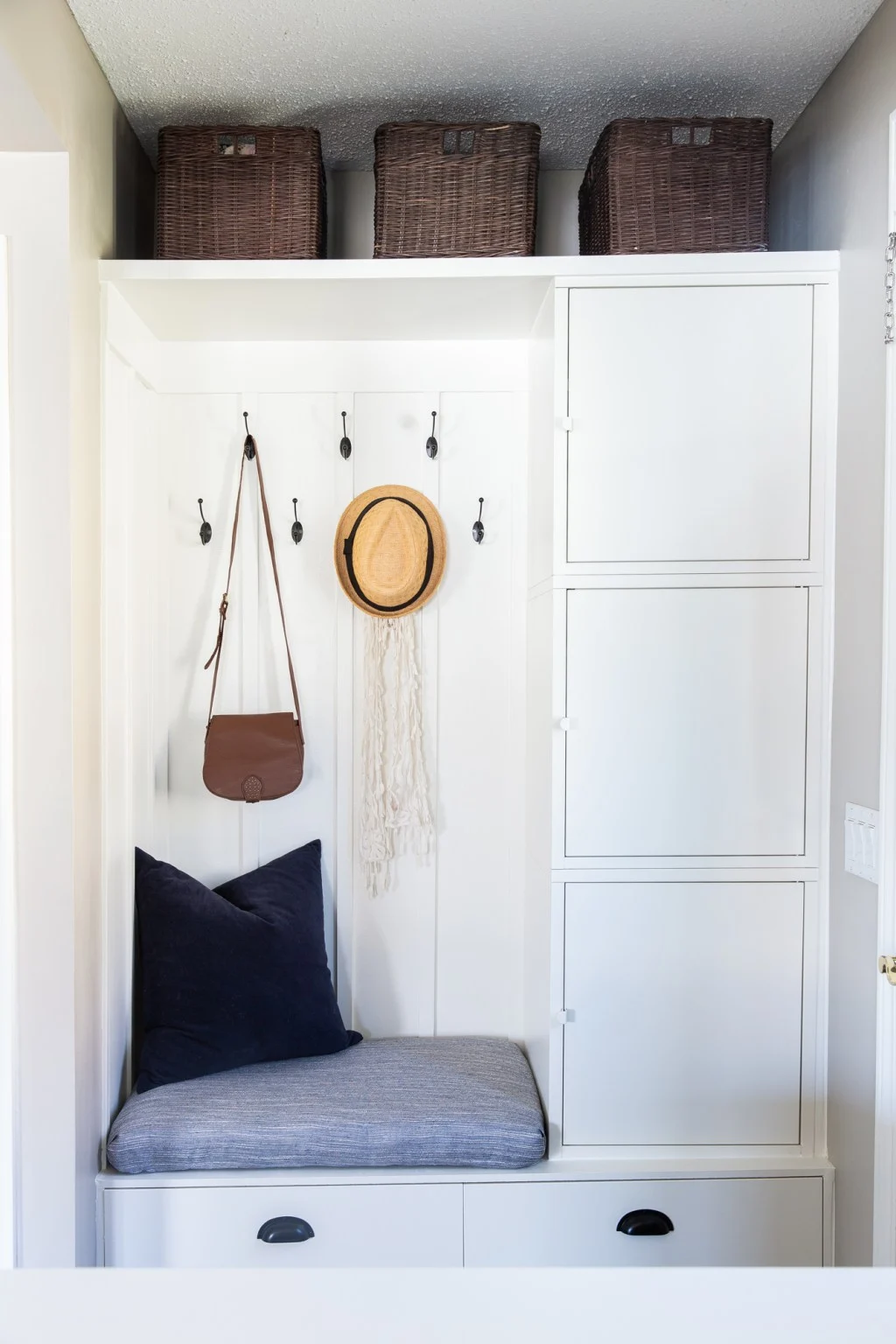 IKEA Pax Hack for a Fully Custom Closet
DIY Mudroom Built-in Pax IKEA Hack
DIY Pax Closet Hack
DIY Hemnes Hack Mudroom Bench and Storage 
There you have it folks! 25 genius IKEA hacks to spark some inspiration for your next home DIY.
Some of these hacks are quite simple, others more difficult and ambitious, but no matter what each one is a great way to liven up your home. From new uses for old IKEA items to outfitting a bookshelf with hidden storage space, there's something for everyone. So, grab that screwdriver and let's get to work!
More IKEA Hacks:
These hacks prove that even in its simplest forms, Ikea furniture can be used to create adorable and functional pieces. It's fun to mix and match these parts to give your home a unique look!
Until next time,