DIY Christmas advent calendars are always way too much fun to handle.
Disclaimer: this post may contain affiliate links, and every purchase made through these links will give me a small commission (at absolutely no extra cost for you!) AS AN AMAZON ASSOCIATE AND REWARDSTYLE MEMBER, I EARN FROM QUALIFYING PURCHASES. See Privacy Policy for additional info.
I grew up getting those dollar store chocolate advent calendars EVERY Christmas and I remember them being the most amazing thing ever invented. The best was when you missed one day and got TWO little chocolates that day instead. There is nothing funner (adding that word to Nikki's Dictionary too) then the count down to Christmas Day!
These days, advent calendars are taking it to an entire new level and its putting my beloved dollar store chocolates to shame... just kidding mom!!! - but not really..
My goal this year was to create my very own, magical, crazy DIY Christmas advent calendar but when your fiancé has a broken hand, and doesn't trust you with a wood saw... it makes it quite difficult. I sketched out this cute Christmas tree DIY advent calendar that I thought was so unique and exciting.. only to find it already on Pinterest - talk about heart shattering! So much for my "unique" and original design!
So instead of creating DIY Christmas advent calendars this year, I decided to make a round-up post of some amazing ones already out there. Some peoples creativity really strike me. It makes me so happy seeing people with talent, sharing it with the world through blogging. Thats why I love blogging so much. It is such an exciting outlet for all things homemade! I also love seeing people help other people through DIYs and step-by-step guides.
These DIY Christmas advent calendars are some of my favourite ones found on Pinterest. Pinterest is just loaded with DIY Christmas advent calendars!! These ones in my post are unique, fun and my shine my kind of Christmas spirit!
All these DIY Christmas advent calendars photos belong to their rightful owners (I do not take credit for any of these!). But I do take credit for taking the time to bring light to all these amazing creators!
So lets get to these DIY Christmas advent calendars!! I have quite a few to share!
>> Disclaimer: this post contains affiliate links, and every purchase made through these links will give me a small commission (at absolutely no extra cost for you!)
40 DIY Christmas Advent Calendars
Natural and Rustic Advent Calendar
Love how boho chic this advent calendar is! It would look so perfect on the wall of an Urban Outfitters inspired home. And it is probably super cheap too because you can find a stick in your back yard! WIN! Buy little brown envelopes here!
Stocking Ladder Advent Calendar
This is a pottery barn one but I thought it was too cute not to post. Remake it yourself to save a few pennies! ... ok a lot of pennies. You can pick up some similar mini stockings here!
Acts of Kindness Advent Calendar
This is the most adorable idea EVER! Acts of kindness in each bag rather then chocolate or gifts. The true meaning of Christmas right there! You can pick up some mini brown Kraft bags here!
Plaid Christmas Advent Calendar
Such a country looking advent calendar! Looks great against this barn board wall too. DIY a barn board to mount on your wall! Buy some cute Christmas plaid fabric here!
Strung Gifts Advent Calendar
Another easy and cheap advent calendar, using left over present wrapping gear from the previous year and a stick from your backyard!
Envelope Christmas Advent Calendar
So colourful! Easy advent calendar to fit your home's style and colours.
Toilet Paper Roll Advent Calendar
FINALLY. A use for these darn toilet paper rolls. Yes please!
Mini Tree Christmas Advent Calendar
Im not sure where you would find trees like these, but I found similar mini trees on Amazon!
Framed Advent Calendar Gifts
Love the look of this vintage frame! And of course these well planned out wrapping of these presents!
Vintage Style Advent Calendar
Simple and adorable! Imagine how much chocolate you could fit in there!!
Boxed Christmas Tree Advent Calendar
This reminds me of the Jenga Game!! This could be dangerously fun.
Red Tree Advent Calendar
All this red paint just screams Christmas!!
Paper Pyramid Advent Calendar
Even the fish bowl is cute in the advent calendar idea!
Winter Wonderland Advent Calendar
This one reminds me of the Rudolph the Red Nosed Reindeer original movie! Anyone else?
Paper Packages Advent Calendar
Bucket Advent Calendar
Chalkboard Advent Calendar
Love this chalkboard advent calendar. It makes for cute house decor too! Some advent calendars can be a little tacky. You can get some chalkboard paint here!
Tastemade Advent Calendar
Wooden Tree Advent Calendar
Wreath Advent Calendar
This advent calendar is so pretty. You can pick up these embroidery hoops on Amazon for cheap!
There you have it! 40 DIY Christmas advent calendars!! I hope you stayed with me to the end of this long blog post! Comment below "In It For The Long Haul" if you made it through each advent calendar! I am just curious how many people actually clicked through each one!... because I did 🙂 Obviously.. haha
Life update: Leaving for my cruise on November 30th for 10 days! So I will not be answering any emails or comments during this time frame. Sorry for the inconvenience! I will still be posting my regular schedule (Monday, Wednesday, Friday) but the posts will be on auto! I am looking forward to taking this time to enjoy a quality vacation with my Mom and Grandma! I will be posting full vlogs on my Youtube channel if you would like to follow along! Also will be posting a few travel diaries on the blog when I get back. So make sure you keep an eye out for my vacation posts!!
Good luck with yourDIY Christmas Advent Calendars!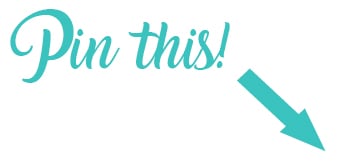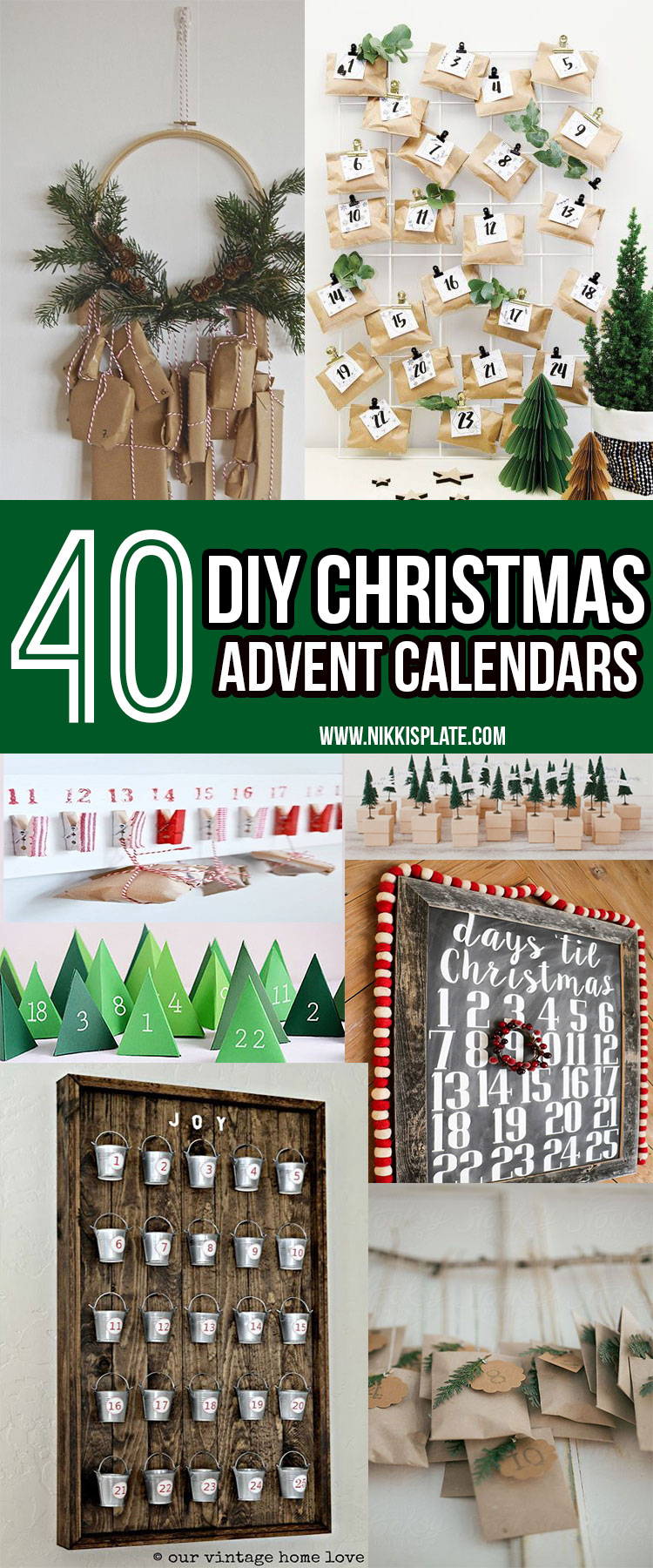 BEST SELLERS