What's better than receiving a thoughtful gift on an occasion like a wedding, high school reunion, family get-together, or holiday? For gift recipients who are part of a group, there are few pleasures quite like getting gifts that celebrate common identities and experiences.
Disclaimer: this post may contain affiliate links, and every purchase made through these links will give me a small commission (at absolutely no extra cost for you!) AS AN AMAZON ASSOCIATE AND REWARDSTYLE MEMBER, I EARN FROM QUALIFYING PURCHASES. See Privacy Policy for additional info.
Even the most modest and affordable gifts can feel extra special to recipients if unwrapping these gifts can bring back cherished memories or mark an occasion that the recipient will want to remember for the rest of their lives.
Looking for creative gift options to give your loved ones? Here are seven group gift ideas that are sure to be a hit with family members, friends, or colleagues.
Group Gift Ideas:
Matching T-Shirts
One group gift option that will never grow old is matching T-shirts. Custom T-shirts are popular for occasions like grand family reunions or annual get-togethers of clubs and sports teams. Boost your group's morale and make them proud of their heritage or achievements by purchasing the same T-shirts for everybody, or different T-shirts that share a common colour, design, or motif.
Matching Socks
Socks are popular gift options for their versatility and practicality. Many recipients would be happy to get a quality pair of socks as a gift, but you can further increase their appeal by making them part of a special occasion.
For example, if one of your friends is getting married soon, you can order several sets of cute socks for women for the entire bridal party to wear at the bridal shower or for a pre-wedding photo shoot. To add to the festivities, get socks in the bride's favourite colour or in hues that match the wedding's colour scheme.
Customized Accessories
Accessories like custom jewellery remain good gift options for commemorating life's milestones. Celebrate these milestones with the people who experienced them with you by getting everyone custom accessories like necklace pendants, bracelet charms, or rings.
You and your old high school friends can get pendants or charms commemorating your high school graduation date, for example, or the first time you all travelled together to another country. These items don't need to be costly or extravagant for them to feel precious to your gift recipients.
Personalized Drinkware
Consider poking some humour or wit into your everyday office routine by getting everyone in your team personalized drinkware items as group gifts. Get the same type of mug or tumbler for everyone in your bureau or department, but customize it to celebrate individual roles like that of the big boss, the best team player, the heaviest coffee drinker, or the biggest talker. These are sure to be a hit as Christmas gifts, but you can just as easily give them during special occasions like the company's founding anniversary.
Matching Scented Candles
Does more than one person in your friend or family group share a tendency to get stressed or anxious quite often? If so, you can remind them to relax and to take care of themselves with group gifts like matching scented candles.
Buy scented candles with soothing fragrances like vanilla, lavender, jasmine, chamomile, or peppermint and let members of the group choose the one that they prefer. Every time each one of you lights their candle up, it won't be hard to remember that you aren't alone in your daily struggles and that you have an entire support group wishing for your health and wellbeing.
Custom Doormats
Another group gift option that's perfect for extended families and other tight-knit groups is a custom doormat for each household. These doormats can sport a common surname, country flag, or other design elements that calls back to the shared identity and experiences of people in the group.
Whenever a member of the household or a visitor stops at the door, they'll remember something unique about the person, couple, or family that resides there. Extend your thoughtfulness to your gift recipients by gifting them a custom doormat for Christmas or for an upcoming religious or cultural holiday.
Curated Gift Boxes or Baskets
Lastly, remember that you aren't limited to buying your loved ones just one gift each. It's also an option to consolidate multiple gifts in a gift box or basket, with each of these gifts sharing a common theme that's relevant to each member of a specific group.
If you and your friend group bond best over movies and TV, make each person a custom snack basket with popcorn, chocolate, pretzels, and other treats that you'd all enjoy while binge-watching on Netflix. Or, if you're all part of the same sports club or team, curate boxes filled with items that will help everyone bring their A-game to the next big occasion, like a thermos, athletic tape, and microfiber face towels.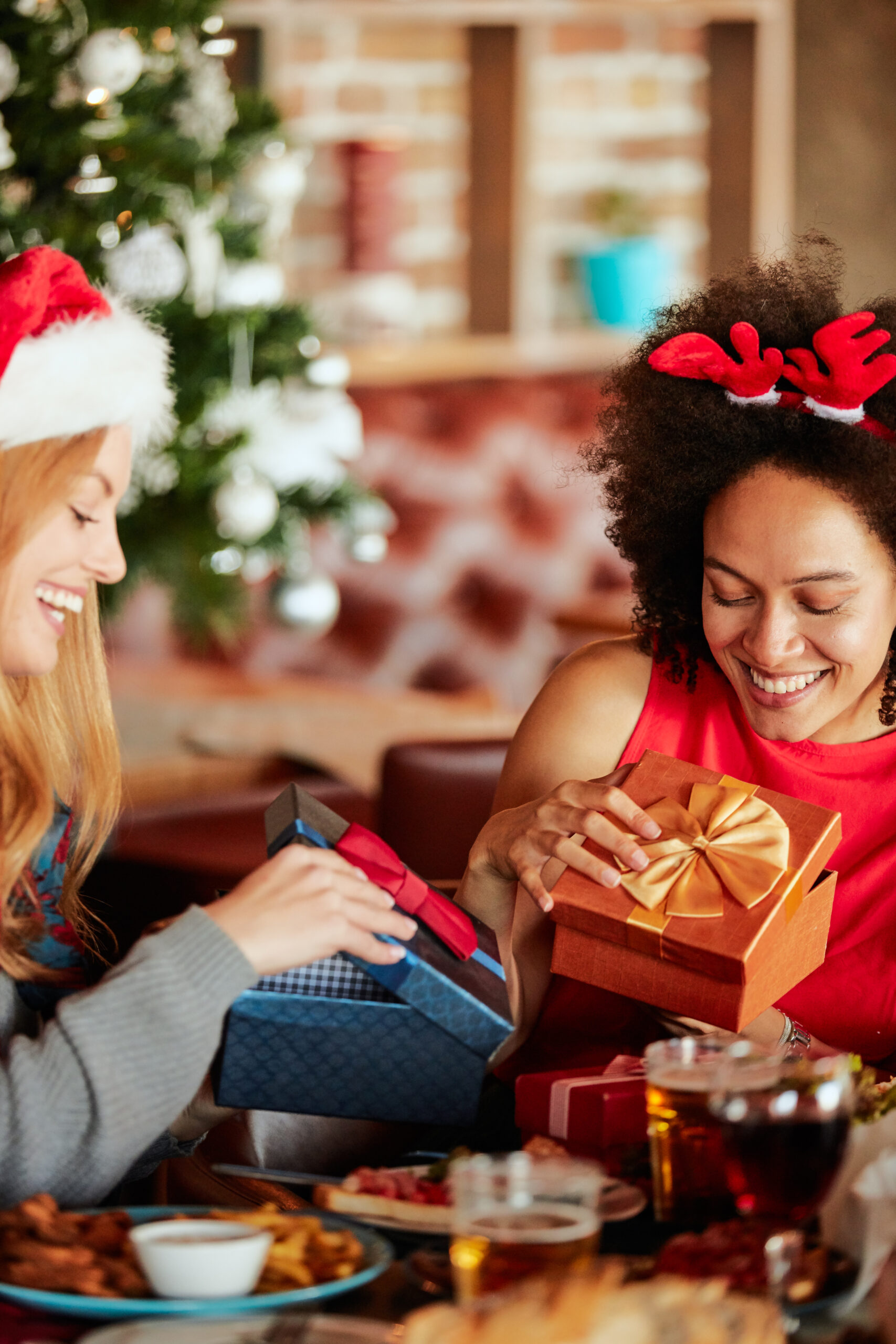 These gift options prove that it's the thought, memory, or connection that counts. Which one of these ideas are you excited to try for an upcoming gift-giving occasion?
BEST SELLERS