The Must Haves for Second Baby Every Mom Needs! Shopping list for your second newborn in the house! Everything from diapers to bottles.
Disclaimer: this post may contain affiliate links, and every purchase made through these links will give me a small commission (at absolutely no extra cost for you!) AS AN AMAZON ASSOCIATE AND REWARDSTYLE MEMBER, I EARN FROM QUALIFYING PURCHASES. See Privacy Policy for additional info.
Hi beauties!
I wanted to make this post for all my mama followers out there about to have their second baby. And of course for myself because I haven't really started buying anything I need for this second baby and I am over half way done my pregnancy already!
It is crazy how different these two pregnancies have been for me in the sense that I had bags and bags of clothing for my first that I bought because even getting pregnant.. where as this time I haven't bought anything yet.. no clothes or other necessities!
I think a huge part of this has to do with being so busy with a toddler running around. I haven't had time to really prepare or start thinking about life with two babies! Which is why I am writing this post. I am hoping this post pushes me to start organizing and preparing for my second baby!
So with that being said, lets jump into this must haves for second baby list shall we?!
Related: MY NATURAL LABOUR AND DELIVERY STORY
Must Haves for Second Baby Every Mom Needs: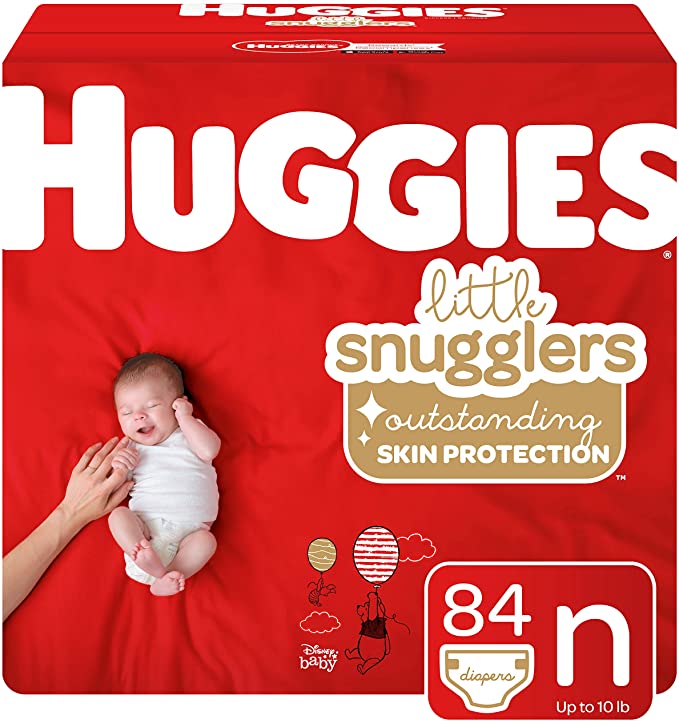 Newborn Diapers
This is an obvious one which is why I am listing it first to get it out of the way! You need to stock up on diapers, just like you did with your first baby.. You may even have a few left overs if your first baby out grew the newborn size too quickly!
At my house, we love Huggies (not sponsored, we just really like them). I tried some other brands but always found that I liked the Huggies brand better.. they are scent free and hold a lot of middle of the night pees!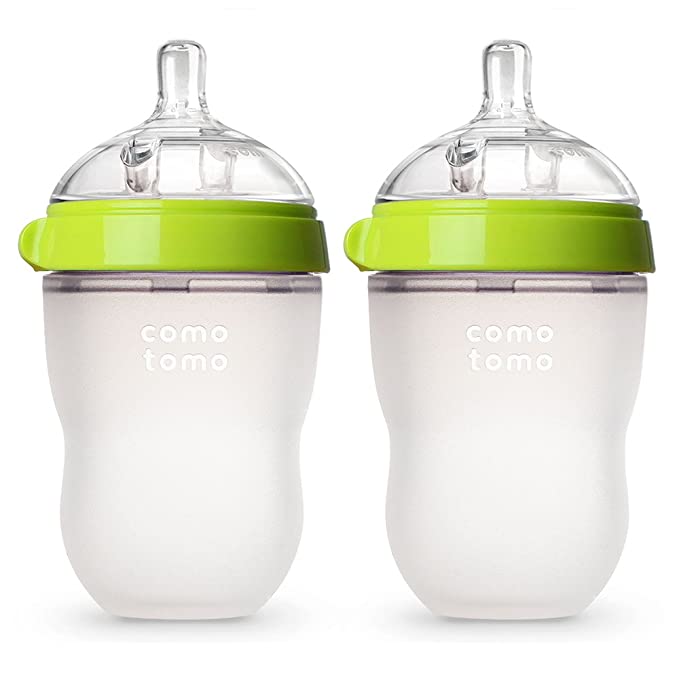 Bottles or Nipples
Unfortunately you are going to need to buy new bottles/nipples.. This really bummed me out because we had so many bottles. Used bottles/nipples pose choking hazards due to the break down in materials used to create them.
My first was breastfed but I always gave her one bottle a day of breastmilk so that she got use to the bottle and also gave her time to bond with Dad if he was able to feed her.
My daughter loved the Comotomo bottles. She took to them from the moment we introduced them to her. They are super easy to clean and you can actually buy replacement nipples for them so you don't have to buy entirely new bottles! Yay for saying money!!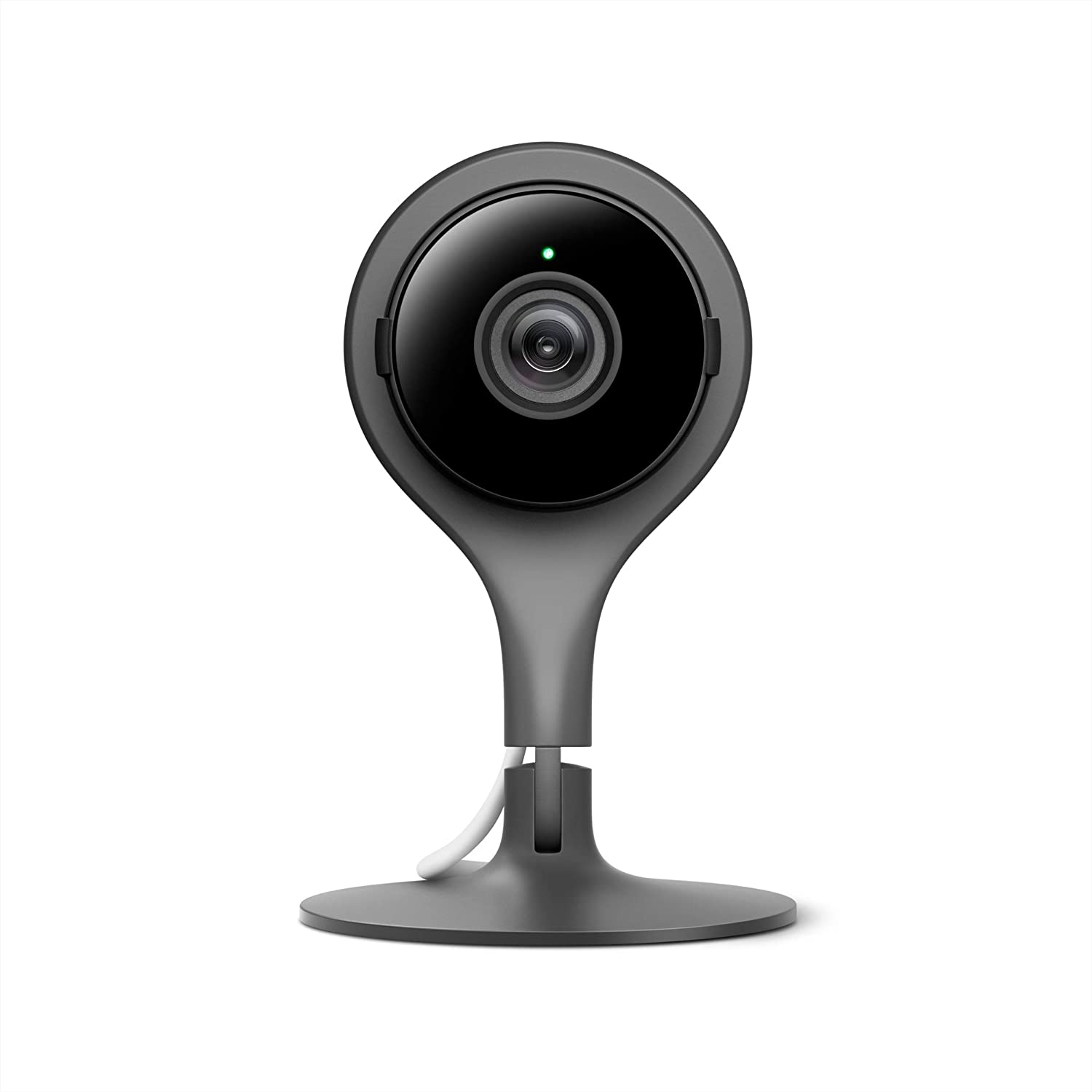 Baby Monitor
Depending on the age of your first baby, you will need a second baby monitor. We still have a baby monitor in our daughters room and will probably have it in there for a while. It is nice being able to check on her without having to open the door and risk waking her.. so unfortunately, that means purchasing a second baby monitor
Luckily, we bought a pack of 3 Nest Cams and use one for a baby monitor.. so we will just use one of the remaining nest cams for our second baby monitor. I love the nest cams and how you can access them all from your phone. They are a little price (in my opinion) but very worth it. You do need wifi for these cameras just a heads up!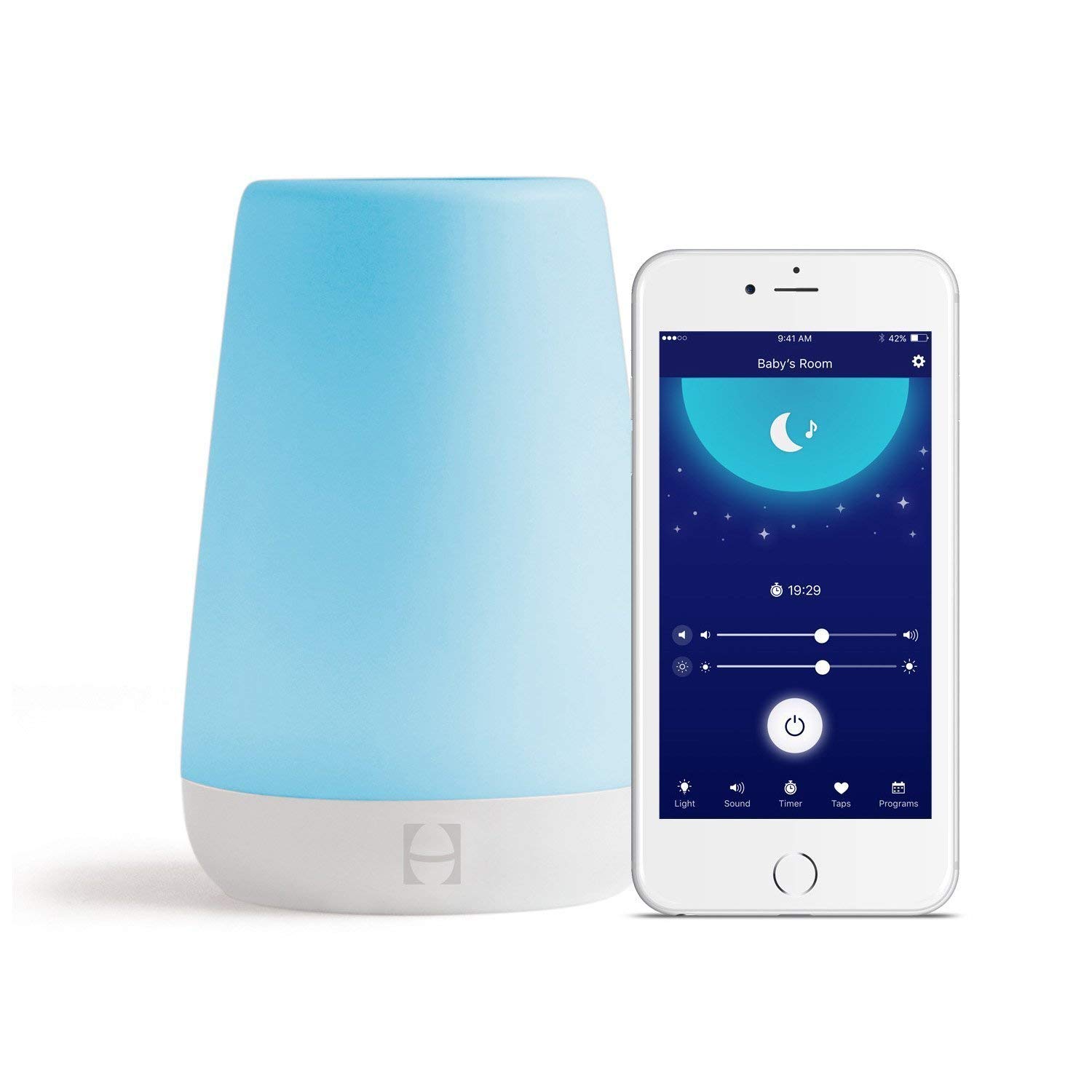 Sound Machine
Our first is still using her sound machine so we need to purchase a second one. I will 100% be buying the same sounds machine we got for our daughter because it is GREAT. It has so many awesome features and is one they can really grow into as toddlers.
The Hatch Baby Sound Machine works as a nightlight and a sound machine and can be controlled all by bluetooth! I have the app on my phone that completely controls the sound machine. I could go on and on about how much I love this sound machine but I won't bore you haha just know that you need to buy this one!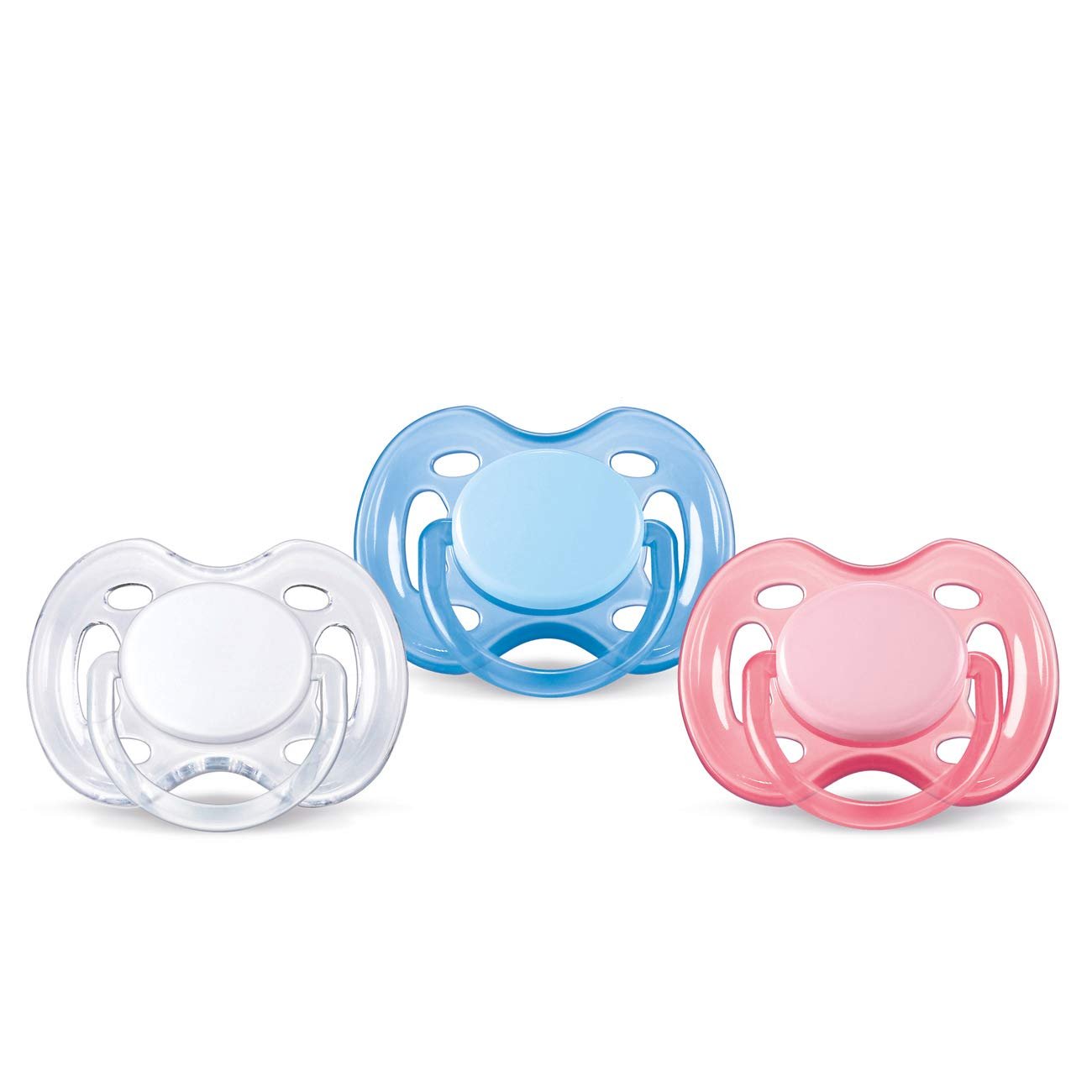 Pacifiers
Similar to bottles/nipples, you cant reuse pacifiers. It is better to be safe then sorry so buy new pacifiers!
Our first LOVED the WubbaNubs so I will most likely be purchasing a new one of those along with the Philips AVENT BPA Free Freeflow Pacifier because they were a hit with my first as well. I won't stock up on these though because I found that my first really had preferences when it came to pacifiers and didn't like a lot of the ones I bought her.. so I would rather wait and see which pacifiers this baby likes before buying multiple.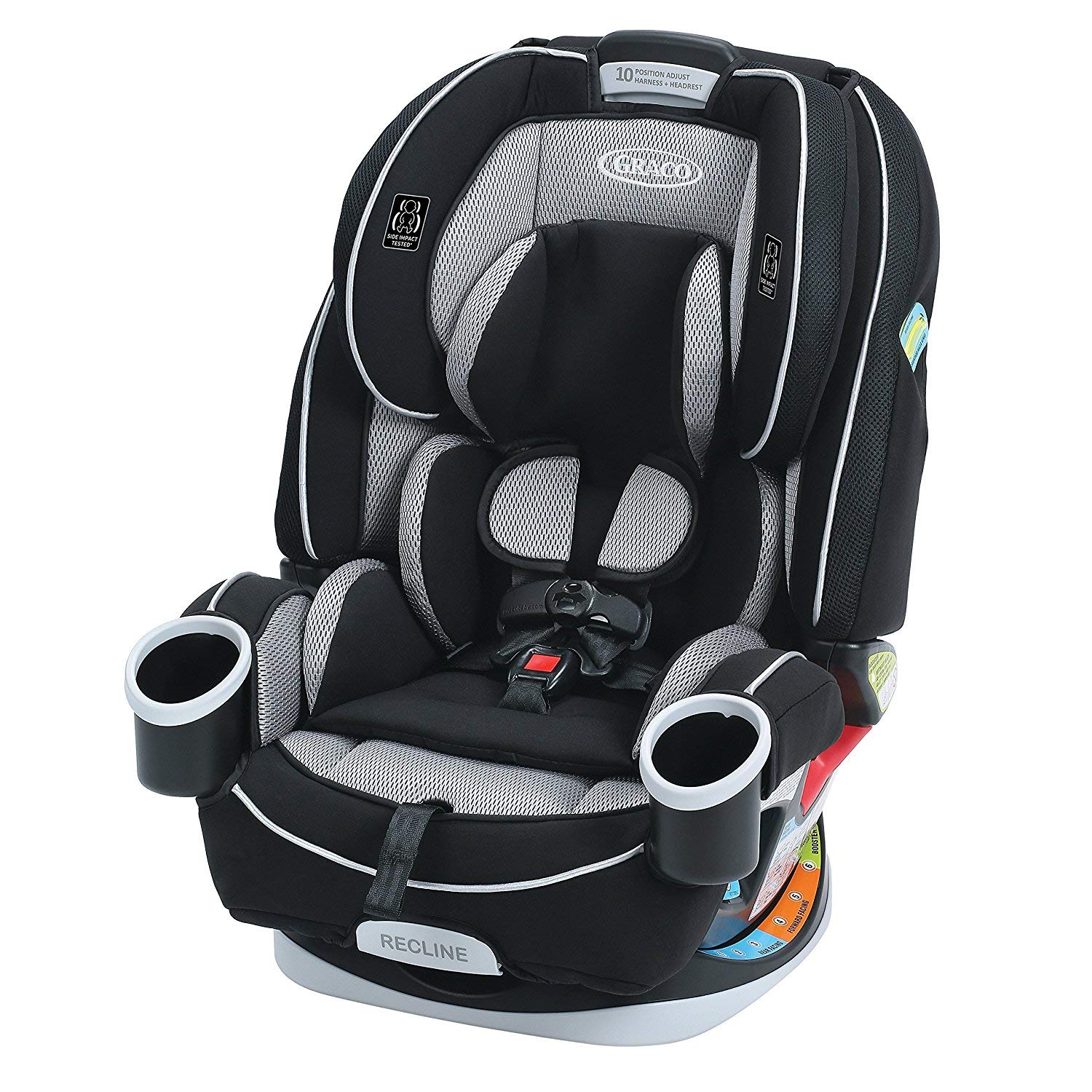 Car Seat
You obviously need to buy a new car seat if you have a second baby. We bought the UppaBaby Mesa carseat for our first baby and it will be used for this baby (because it is a newborn carseat up to 30 pounds). So that means our daughter will be getting the new carseat.
I wanted one that is convertible and can grow with our daughter because carseats are expensive and I don't want to buy any more! We have decided to go with the Graco 4Ever Car Seat. This one has great reviews, top of the line safety and converts to grow with your child!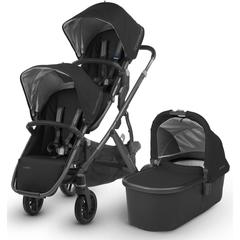 Double Stroller
You may or may not need to buy another stroller. When we were pregnant with our first, we knew that we would be having more kids so we bought a stroller that was convertible to a double stroller. We just needed to buy the adapter for it. We are so happy we did this because now we don't have to spend a bunch of money on a new stroller!
We have the UppaBaby Vista and absolutely LOVE it. Highly highly recommend this stroller. It is so sturdy and easy to bring around. So if you need to upgrade your stroller and can afford this beauty, I definitely say buy it!

Bath Products
This depends on what your older child is using.. with my first I was worried she would have super sensitive skin so we bought expensive hypoallergenic products to make sure she didn't have a reaction, and then slowly transitioned to more affordable products once she was a little older.. This being said, if you are in the same boat, you will probably want to buy a few of those products again for the new baby.
We love Honest Company bath products. I will also be buying more Burts Bees Diaper Cream as well as Aquaphor Ointment. Also we love the Aveeno Baby Lotion.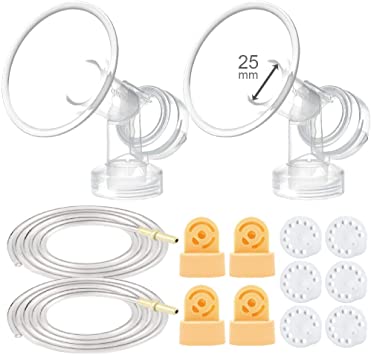 Breast Pump Parts
If you plan on breastfeeding again you will need to buy new parts for your breast pump. You luckily don't need to buy a new breast pump, you just need to buy new tubing and connectors.
I had the Medela swing and really liked it. If you have money to spend on a new breast pump though, I would definitely go with a double breast pump this time around. I hated having to pump one side and then the other.. It would have been way easier to just double pump and be done!
There you have it folks! My complete list of things I will be buying new for my second baby.
There are some things not on this list that I will be buying as well such as a new bassinet because I didn't like the one we had. We currently have just the basic Fisher-Price Stow 'n Go Bassinet but I hated it so ill most likely be buying a Halo bassinet for this baby! Ill keep the Fisher Price one for camping and traveling because it was easy to pack up. We do have a pack and play but my daughter will still be in that for camping and traveling.
Until next time!

If you liked this post, you will love these too:
- 59 BEST BABY REGISTRY ITEMS YOUR NEWBORN NEEDS!
- AN HONEST REVIEW OF TAKING CARA BABIES SLEEP PROGRAM
- 10 NEWBORN MUST HAVES YOU ACTUALLY NEED
- MY TOP 11 POSTPARTUM MUST HAVES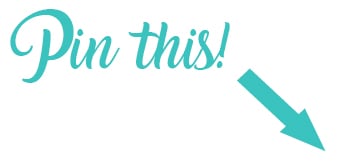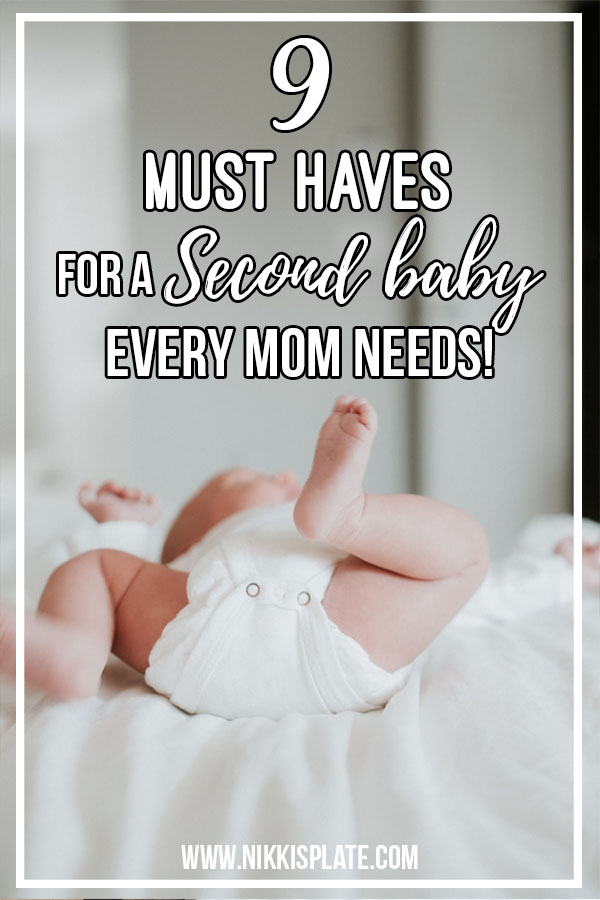 The Must Haves for Second Baby Every Mom Needs! Shopping list for your second newborn in the house! Everything from diapers to bottles.
BEST SELLERS