A comprehensive review on the Pampers Smart Sleep Coach so you can decide if it's worth the hype
Disclaimer: this post may contain affiliate links, and every purchase made through these links will give me a small commission (at absolutely no extra cost for you!) AS AN AMAZON ASSOCIATE AND REWARDSTYLE MEMBER, I EARN FROM QUALIFYING PURCHASES. See Privacy Policy for additional info.
As a parent, it can sometimes feel like getting an adequate amount of sleep is an impossible task. This is especially true if your baby is going through sleep regression. But what if there was an app that claimed to help you improve your baby's sleep? The Pampers Smart Sleep Coach is an app that does just that, but does it really work?
To give you more detail, we've provided a comprehensive review on the Pampers Smart Sleep Coach so you can decide if it's worth the hype. Keep reading to find out the features, benefits, and user experience of the Pampers Smart Sleep Coach.
What is The Pampers Smart Sleep Coach For?
This product is a mobile application that provides baby sleep training by "Smart Sleep Coach by Pampers." The app provides information and advice on your baby's unique sleep challenges. With your details, the app carefully crafts personalized sleep plans completely tailored to your baby's needs.
With the app, you get advice and information that's based on scientific facts and backed by industry experts. You'll then begin to understand your baby's current habits and how to assess your little one's patterns. The app will create a Smart Sleep Schedule for you, so you can align your baby's naps and bedtime with the most appropriate rhythm based on their age and your personal schedule.
The Features of the Pampers' Smart Sleep Coach
Assessments
When you download the Pampers Smart Sleep Coach app, you'll be prompted to do a 3-minute assessment that analyzes your baby's patterns. You'll fill in details such as the time you and your baby go to bed, what your sleep space is like, and what your sleep barriers are.
Sleep barriers are typical habits your baby has, like being an early riser or being too energetic when it's time for bed. When the assessment is done, you'll be given a plan that will help you understand your baby and how to improve his or her sleep.
Daily Courses
The Pampers Smart Sleep Coach app provides courses on baby sleep science so you can learn the best ways to deal with sleep struggles. It offers various sleep training methods, such as the Ferber method or the more gentle sleep training approaches. It helps parents understand the pros and cons of each method and guides them in choosing the one that aligns with their parenting style.
Additionally, the app also provides information on how to create a sleep-friendly environment. It helps you create a safe, comfortable, and soothing sleep space for your baby.
Auto-Adjusting Schedule
The Smart Sleep Coach app also has a Smart Sleep Schedule that's tailored to your baby based on the information you've provided. This schedule predicts the appropriate sleep times for your baby and whenever you input information, it recalculates and adjusts.
This real-time adjustment is the key to optimizing your little one's naps or bedtime, especially when things don't go according to plan! 
Sleep Notifications
You'll get frequent notifications so you can continue to deliver optimal sleep training for your baby. You can customize your sleep notifications in your app settings. What's most useful is getting nap reminders ahead of time. With sleep reminders, you know it's time to watch for sleepy cues and put them down for a nap. The best part is that hose sleep predictions are really on point most of the time, and when the app says it's time for a nap, it usually works out perfectly, you'll see your baby become drowsy, and then fall asleep in no time.   
Sleep Tracking and Insights
The app allows you to quickly fill in the sleep you didn't have time or forgot to track. This is great because you can then follow your baby's changing sleep patterns, by looking at the insights. Sleep insights are a place in the app to see the breakdown of your baby's sleep data, with charts of daytime and nighttime sleep, and more detailed information like the average number of naps they have been taking in the past week, or the average number of wakeups they had during the night. Guided Meditation 
Another delightful feature of the Smart Sleep Coach app is the guided meditation they have in the Knowledge Center.. If you're feeling stressed or fatigued, you can read through the article or listen to the audio piece to calm your mind. Meditation can even improve your sleep and it keeps you grounded through the baby sleep training process.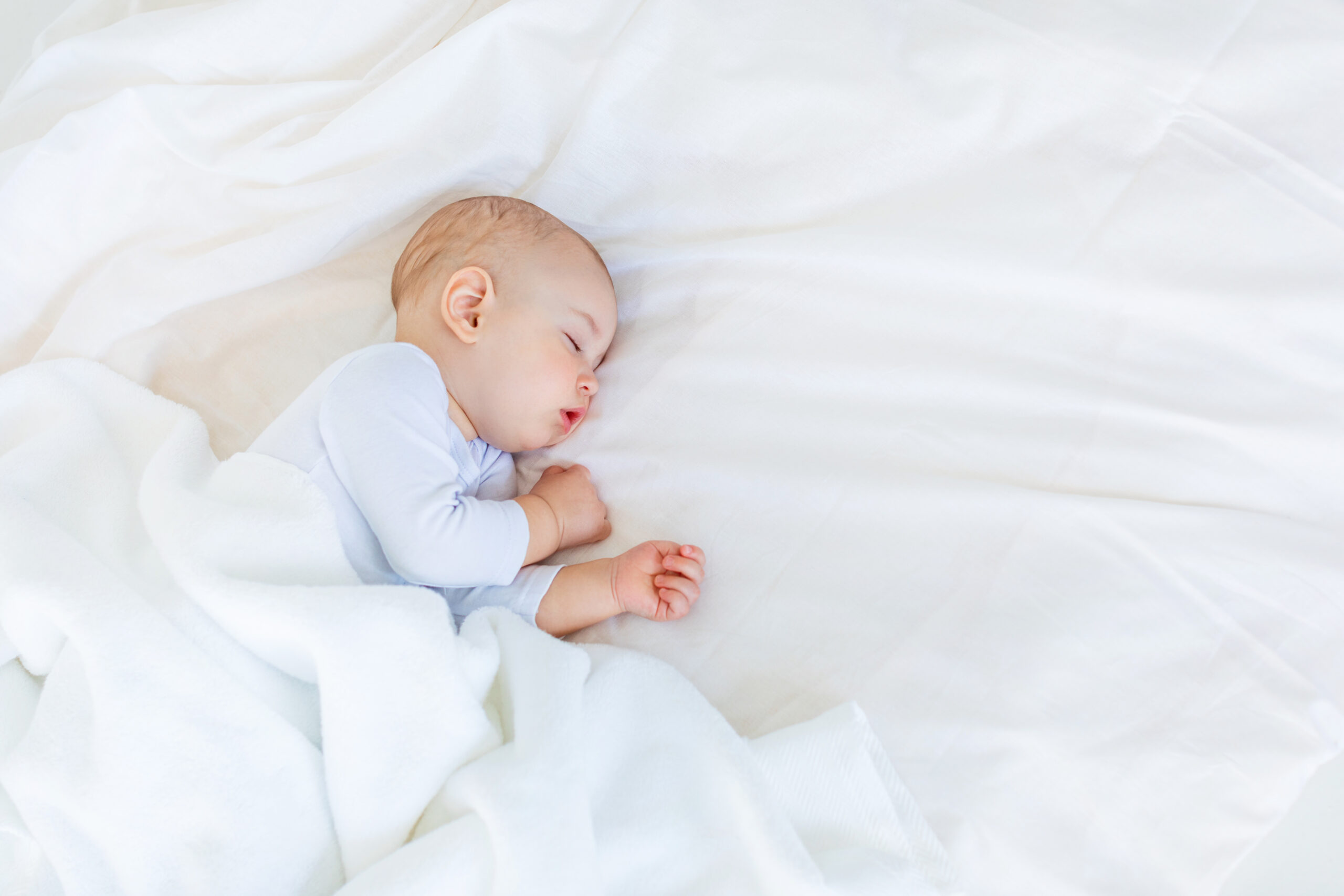 The Benefits of Using the Pampers Smart Sleep Coach
Ease Of Use
The Pampers Smart Sleep Coach app has a user-friendly interface that is intuitive and easy to navigate. It makes it especially easy to track sleep and feedings, and even when you forget to do so, it helps you catch up. The layout is clean and organized, with clear icons and labels that make it easy for users to understand and find the features they need.
No Clutter
The app eliminates the need for multiple devices or tools by providing all the necessary features and functions within one app. You also don't need notepads or pieces of paper to track your baby's sleep rhythm because the app does everything for you.
Guidance from Professionals
Users can access personalized recommendations and guidance tailored to their child's age and sleep patterns. It helps parents navigate the often challenging world of infant and toddler sleep with professional support.
Final Thoughts
So, the big question is, should you use the Pampers Smart Sleep Coach app? If you're a new parent and struggling to understand your baby's needs, then this app will be a game changer for you. Using this app, you can ensure your baby gets the restful sleep they need for their overall development and well-being.
BEST SELLERS