Get a firsthand look at the exquisite home furnishings and design of the inside of Dubai villas that are now up for sale. Take care not to miss out!
Disclaimer: this post may contain affiliate links, and every purchase made through these links will give me a small commission (at absolutely no extra cost for you!) AS AN AMAZON ASSOCIATE AND REWARDSTYLE MEMBER, I EARN FROM QUALIFYING PURCHASES. See Privacy Policy for additional info.
Dubai villas are the pinnacle of luxury and opulence. With expansive floor plans and luxurious interior decor, these homes provide an air of grandeur and sophistication.
This article will provide an overview of the interior home decor for a Dubai villa for sale. It will discuss colour schemes, flooring, lighting, furniture, artwork, window treatments and accessories in order to give potential buyers an idea of what to expect when viewing the property.
Through this overview, readers can gain insight into how their own vision for a dream home might be achieved within the walls of a luxurious Dubai Villa.
Dubai Villas Colour Schemes
Consider ambience and aesthetics while choosing a home colour design. An interior designer should use natural materials and colours to create a welcoming space. Subtle earth tones throughout the house may create a serene atmosphere and emphasize any artwork or furnishings.
A distinctive interior palette might also incorporate complimentary hues. Warm and cool colours provide visual appeal without overpowering the room's style. Cream walls with dark wood accents offer warmth and allow for bolder accessories.
Gold or silver accents in furniture or wall art provide a touch of luxury without dominating other features. This adaptability allows homeowners to create their ideal living area that represents their style and taste.
Flooring
Villa flooring selections provide texture and colour to the living room. Designing a good home interior, particularly flooring, requires intelligent material selection. In a big open-plan space, utilizing one kind of flooring may provide consistency, while using diverse floorings might help distinguish each region. Carpeted rooms with wooden or tiled paths are also common.
Hardwood floors are classic and add value to your home, while vinyl and laminate are cost-effective and still look wonderful. Slate and marble offer character and luxury to your house. Colours like creams and whites are airy, while deeper colours provide drama and contrast. Choose a material that can resist foot traffic, dogs, and children. The proper flooring will complement your home style and endure for years.
Lighting
The appropriate lighting can make a room more welcoming and pleasurable. Dubai homes have several lighting choices for interior design. Wall sconces give elegance and soothing, ambient light to create a relaxing ambience. Recessed lighting may emphasize certain areas or provide more direct light if required. Homeowners may build a stylish and practical villa by properly putting these various sorts of fixtures.
When decorating a Dubai property, lighting is crucial. It should be selected depending on personal taste and how it will affect the room's ambience. The proper light fixtures blend form and function to complement any design concept. With careful thought given to each detail, homeowners have numerous alternatives when building their ideal house in Dubai with exquisite lighting accents that bring their vision to life without sacrificing quality or elegance.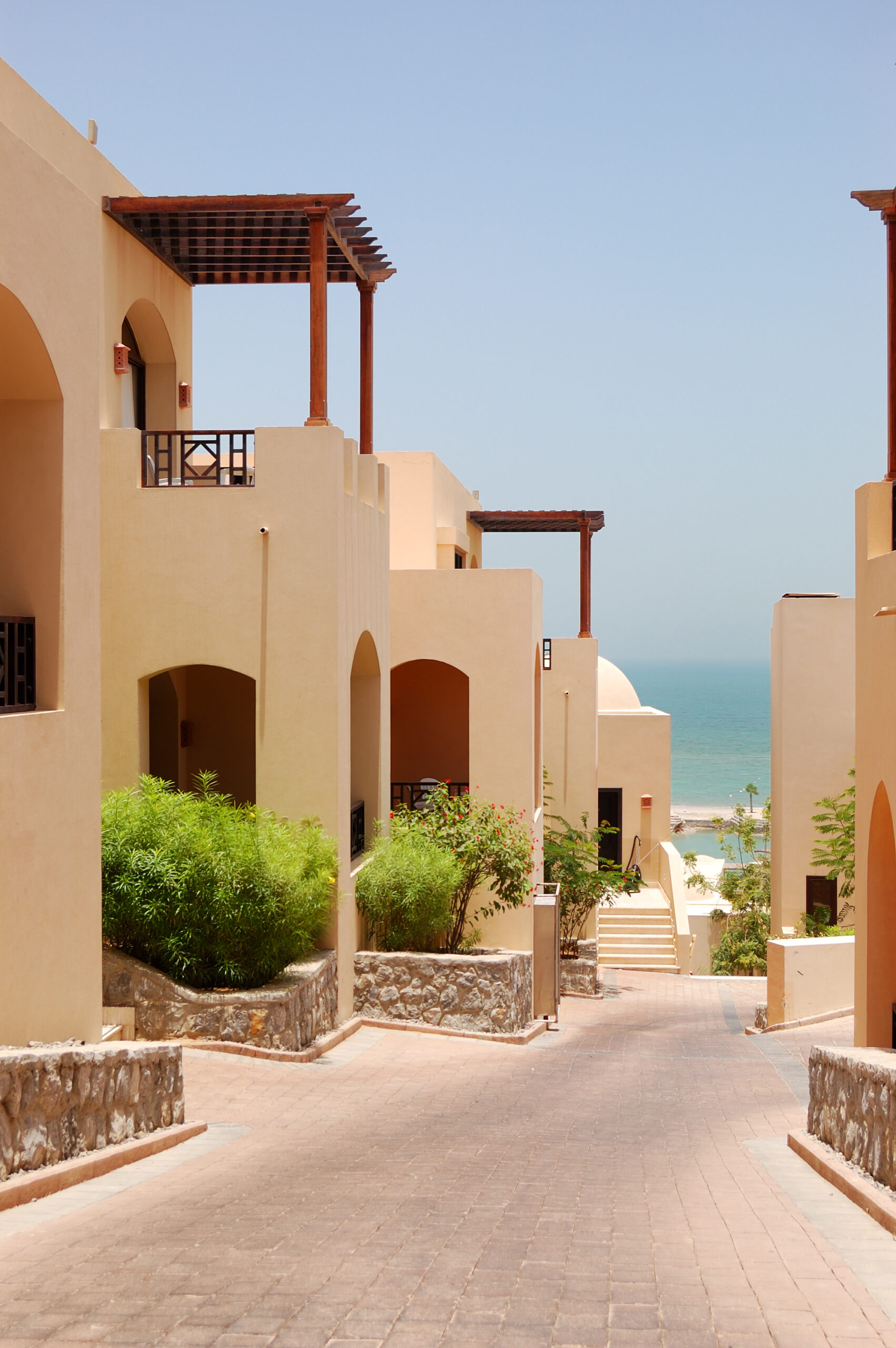 Furniture
Furniture adds style and comfort to every room. Dubai villas for sale frequently include custom-made furniture with unique textiles to complement the residence. Modern, minimalist, and ornate furniture are available. They also have beautiful leather couches and chairs and distinctive Dubai-inspired artwork.
Home furnishings should prioritize comfort. For lengthy periods of sitting or reclining, buyers should choose furniture with enough support and padding. Buyers could also choose recliners for relaxation and armchairs with ottomans for entertaining.
When designing a Dubai mansion for sale, consider furniture design. It might be delicate oriental carvings or strong modern geometric patterns and hues. Due to Dubai's high standards, all furniture should be picked for quality and endurance.
Artwork
Artwork enhances and personalizes home decor. Homeowners may pick from statement items to wall art to make their villa their ideal home.
Dubai mansion artwork should consider:
Paintings, prints, photography, sculptures, and mixed media are all sorts of artwork. Villa owners should choose furnishings that match their style and colour palette.
Size: The room determines the artwork's size. Larger spaces demand bigger statements, whereas smaller areas need smaller ones. Before choosing artwork, homeowners should also consider how much wall space they have to avoid over- or under-decorating.
Budget: Dubai villa owners should establish a budget before purchasing art to determine what they can afford. Many galleries offer payment arrangements for expensive paintings.
Window Treatments
Window coverings provide texture, colour, privacy, and light control to any area. Dubai villa window coverings are customizable. Wood blinds and roman shades look lovely in Dubai's warm environment. These natural materials prevent summer heat while letting natural light into the house, saving electricity. Honeycomb shades in various colours and textiles provide a contemporary touch to house interiors. These blinds also protect against heat loss in winter and preserve year-round temperatures. For people who need full quiet during sleep, blackout curtains may provide entire darkness for bedrooms or other locations. These alternatives enable villa owners to personalize their window coverings to suit their requirements while maintaining a premium design.
Accessories
Accessories enable homeowners to personalize their spaces with distinctive pieces. Dubai villa buyers may pick accessories that fit their demands and aesthetic. Popular choices include:
shelves, cabinets, and drawers
Wall hangings and paintings
Mirrors to provide depth and comfort Throw pillows or blankets.
These objects may be combined to create a cozy house. Homeowners should consider utility and style while choosing Dubai villa accessories. Pieces should provide storage but also match your style and living area. Accessories provide colour and texture to bland palettes. Any Dubai property may look stunning with the right furnishings!
Conclusion
Dubai home interior design matters while buying. The best home design includes colour palettes, flooring, lighting, furniture, artwork, window treatments, and accessories. By carefully choosing a mix of all these aspects that represent one's particular style and taste, homeowners may create the perfect living environment for their requirements and assure a sensible investment in their future. The perfect pick will provide years of happiness.
Read more on the official website https://www.axcapital.ae
BEST SELLERS