We got engaged in New Brunswick on June 7th, 2017!
Disclaimer: this post may contain affiliate links, and every purchase made through these links will give me a small commission (at absolutely no extra cost for you!) AS AN AMAZON ASSOCIATE AND REWARDSTYLE MEMBER, I EARN FROM QUALIFYING PURCHASES. See Privacy Policy for additional info.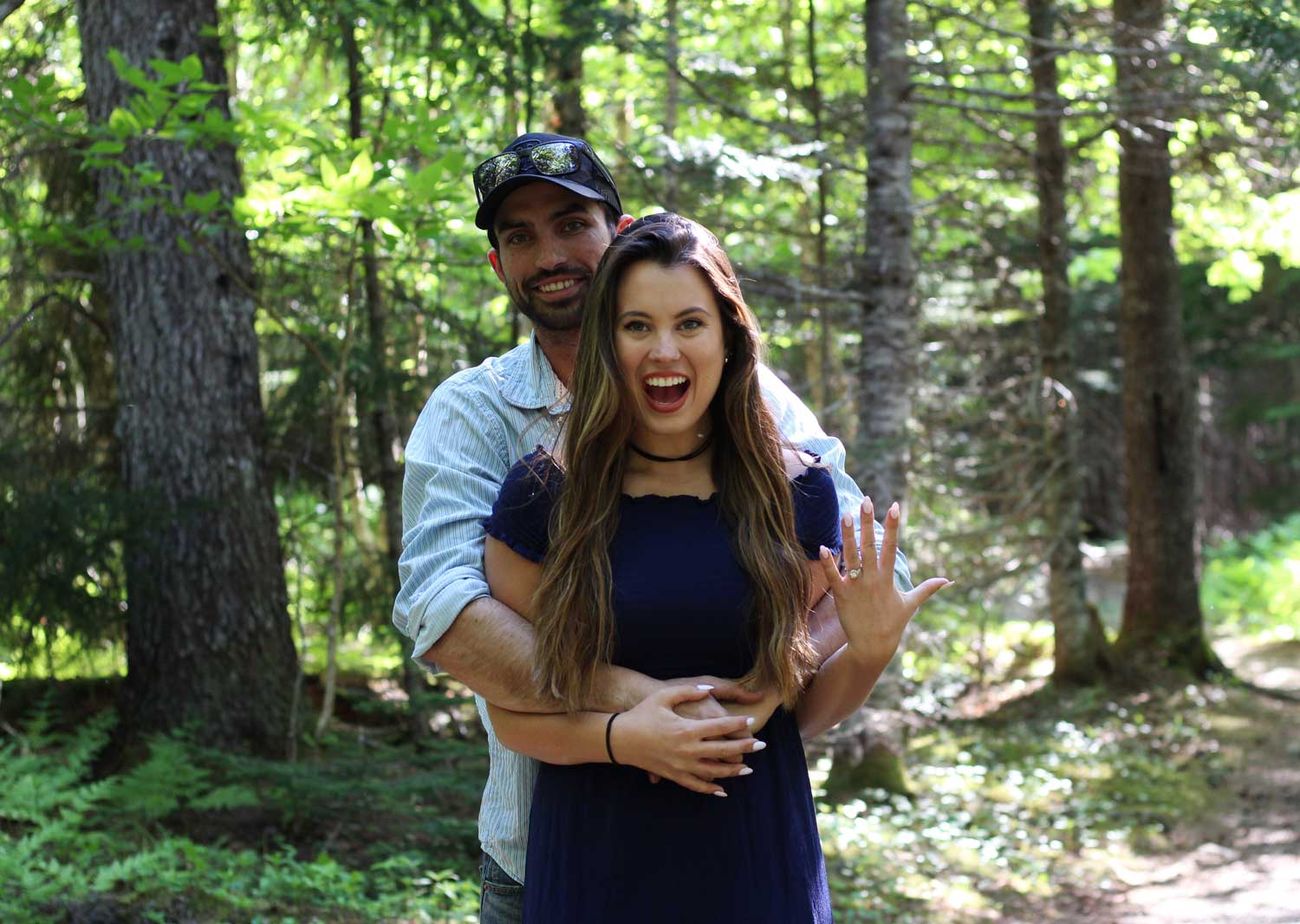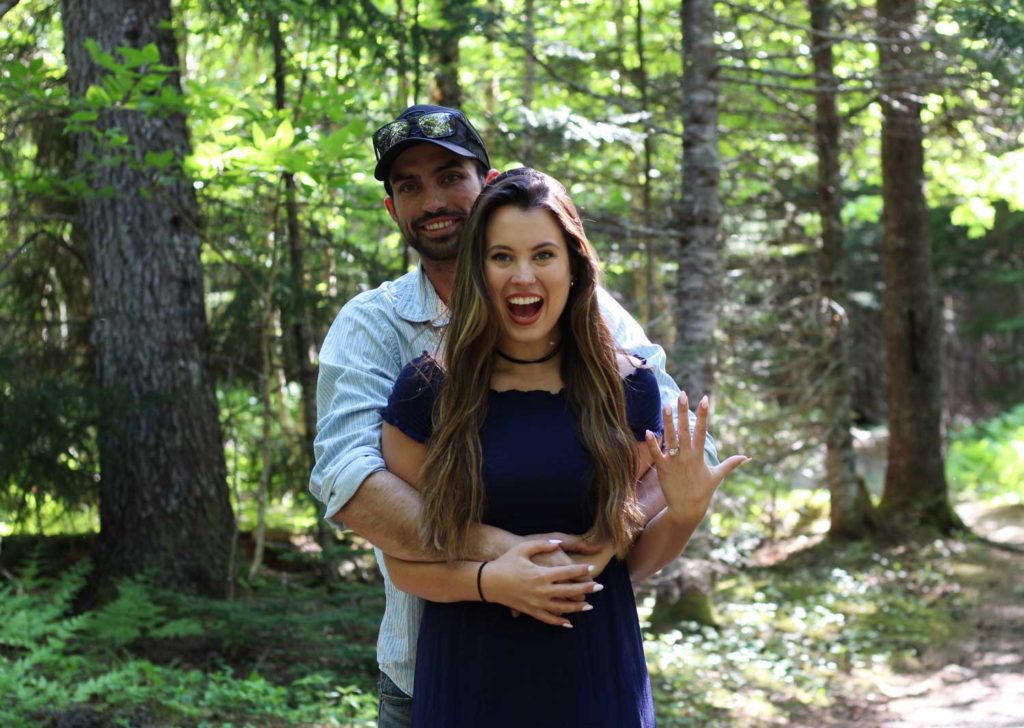 I just thought I would do a quick post letting everyone know that Dylan and I got engaged on our trip to Prince Edward Island this past week!!
I am so overly excited! I still feel giddy and happy every time I look down at my hand and see the beautiful custom engagement ring on my finger.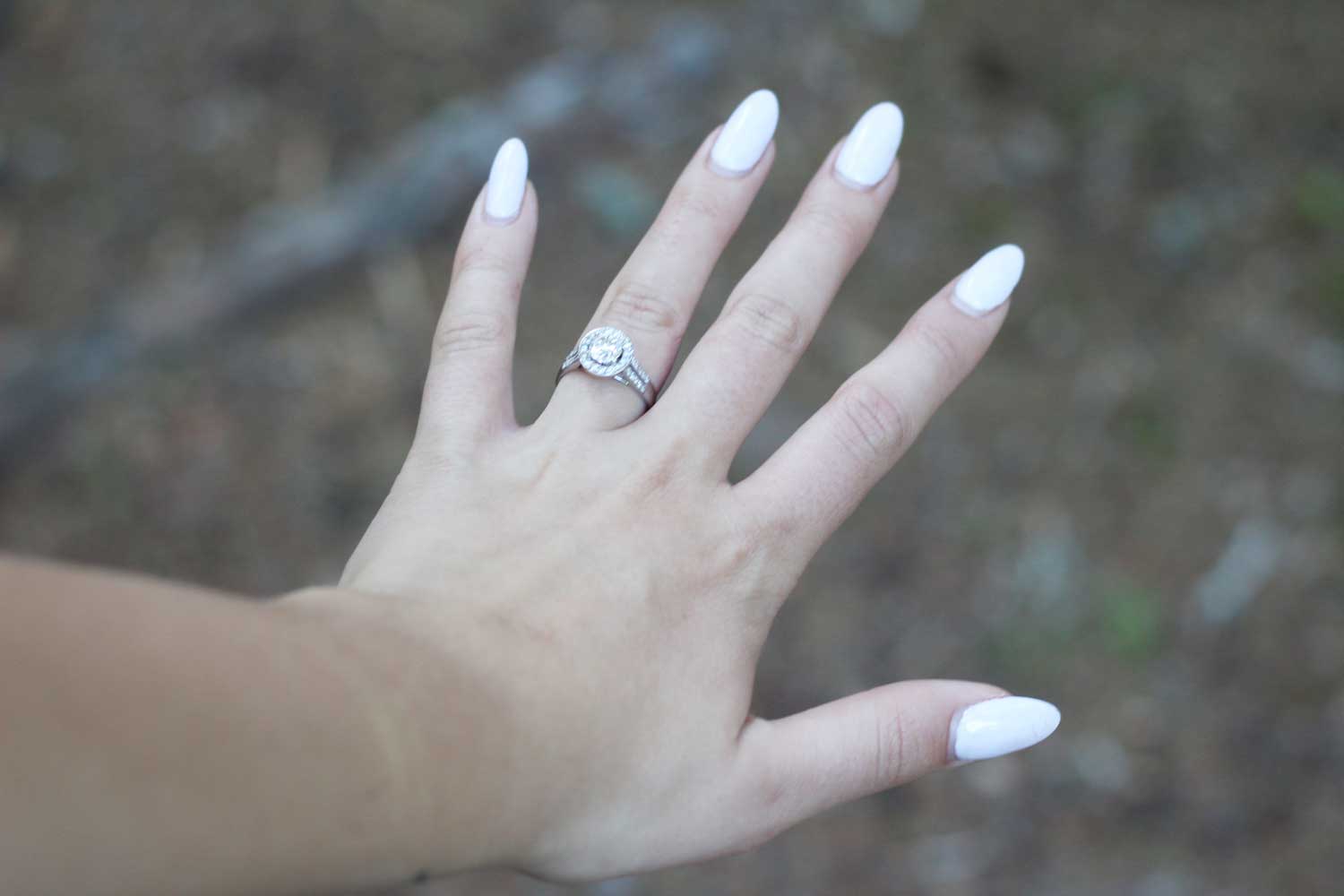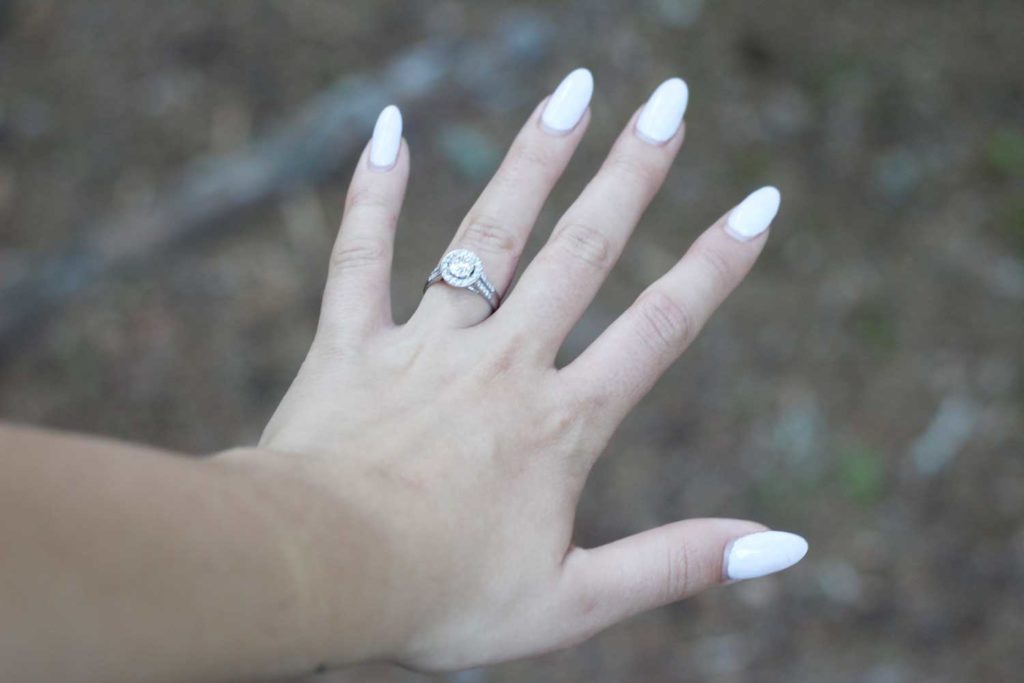 How did he do it?
We had just arrived to our first stop which was de la Republique provincial park, which is just outside of Edmundston. It was a long drive here from our home town. Took about 8.5 ours. It was the long haul of the trip and we were both super excited to have arrived… finally!
We unpacked the trailer, set everything up went on a beautiful walk, with the sun setting. When we got back to the campsite, Dylan lit a fire and then disappeared into the trailer. When he came out, I noticed that Diesel (our three year old black german shepherd) had a different collar on.. His mama would obviously notice something like this right away...
Dylan said "Yeah, I got him a new collar, you should check out what his tag says!". So, I turned around and knelt down beside Diesel to read his collar and it said … "Marry Me?"
I turned back around to find Dylan on one knee. And of course, the water works began!
I am so happy he did it at the beginning of our trip because it made the trip that much better!! This was a trip we had talked about doing since we started dating 5 years ago.. We always said some day we would buy our dream trailer and take it across the country to PEI.
And we finally did it!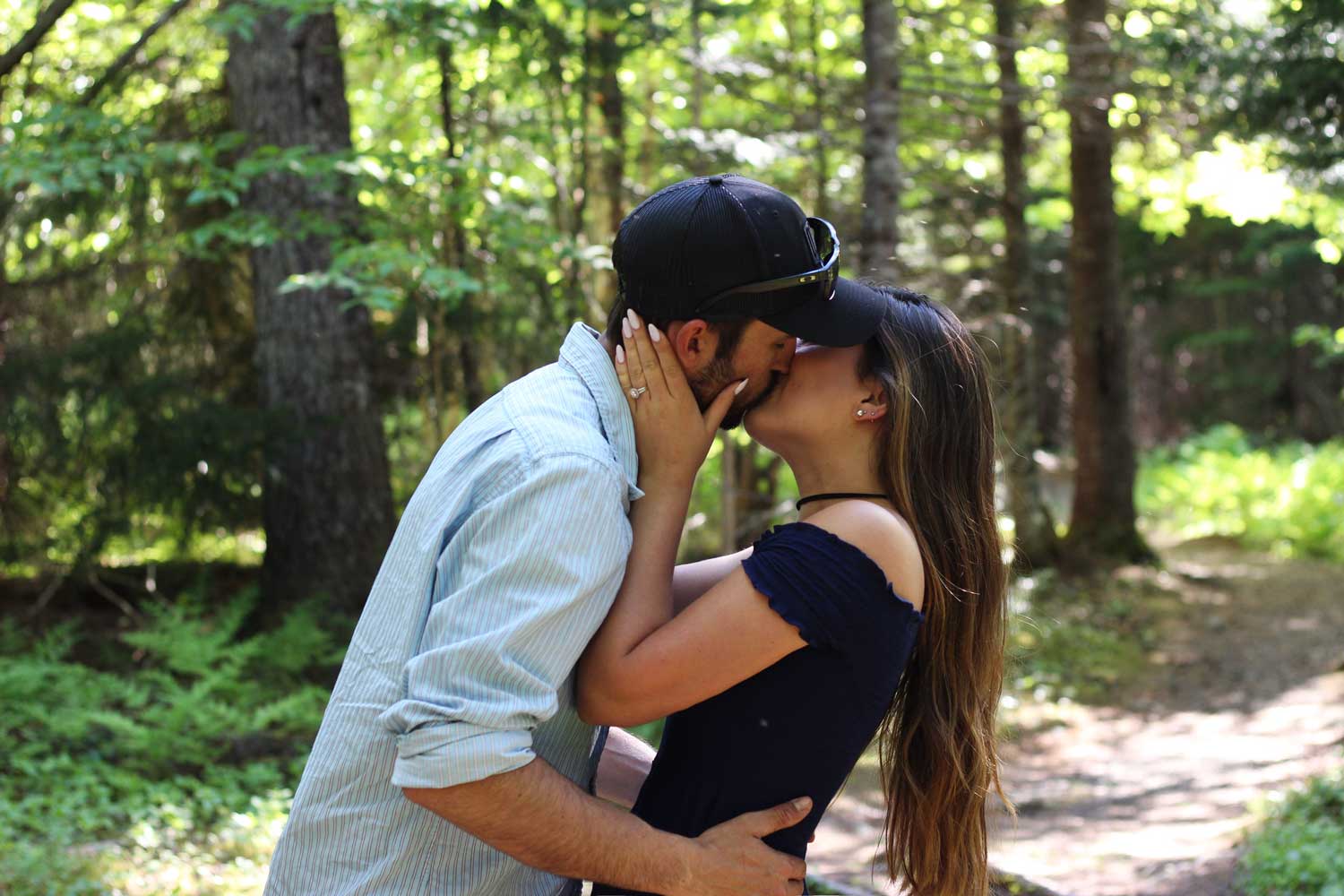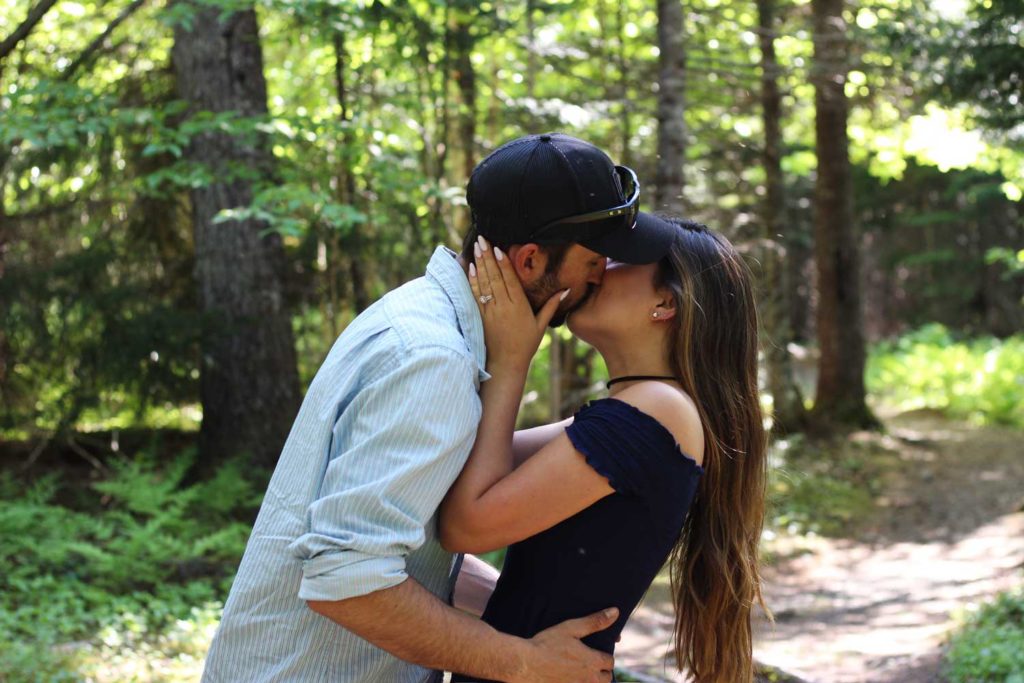 Now this amazing trip will be even more memorable then I thought it would be.
…. Now time for wedding planning! Get ready for lots of wedding posts in the near future. I want to share it all here on my blog for memories down the road.
Hope you enjoyed my 'Engaged in New Brunswick' post!

BEST SELLERS