My Outdoor Bridal Shower; Pink, blush, gold and white. Games and greenery! Photo Booth backdrop display. Cookies, appetizers and special blush sangria. Decorating a small tent. Wedding, engagement, bride.
Disclaimer: this post may contain affiliate links, and every purchase made through these links will give me a small commission (at absolutely no extra cost for you!) AS AN AMAZON ASSOCIATE AND REWARDSTYLE MEMBER, I EARN FROM QUALIFYING PURCHASES. See Privacy Policy for additional info.
June 10th, 2018 was the day of my bridal shower. It was such an amazing and memorable afternoon!
We had the shower in my mom's backyard. The weather was beautiful, the sun was beaming, not a cloud in the sky. We lucked out big time.
The theme of my outdoor bridal shower was gold, blush and white. We had fun decorating my mom's backyard in girly yet classic colours. My mom originally wanted it all to be a surprise for me but I am such a type A personality that I wanted to have a little say in it too!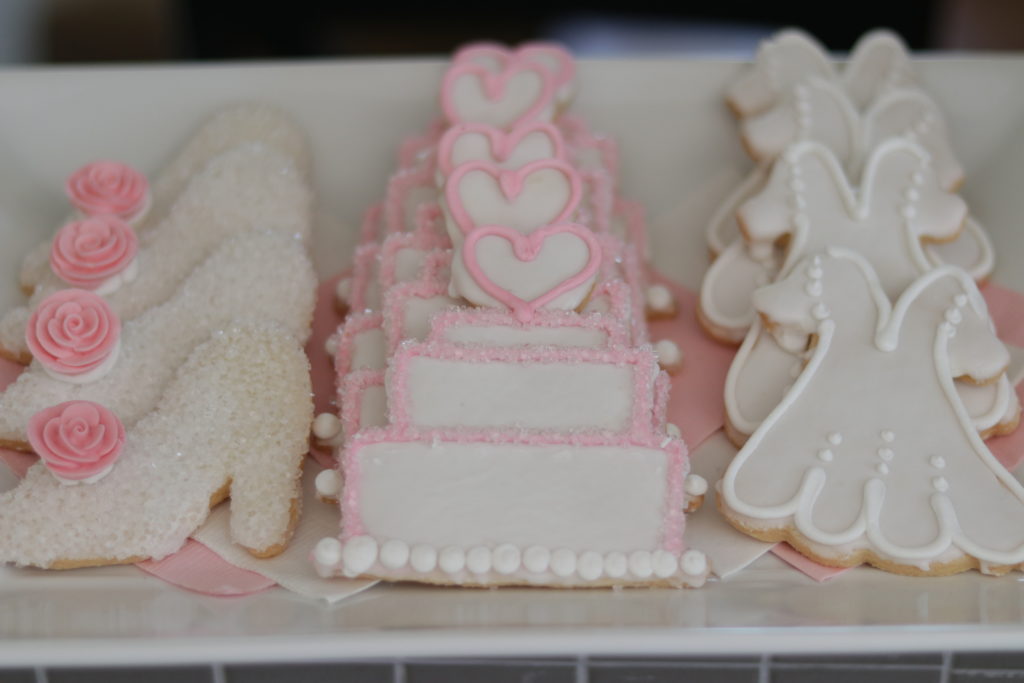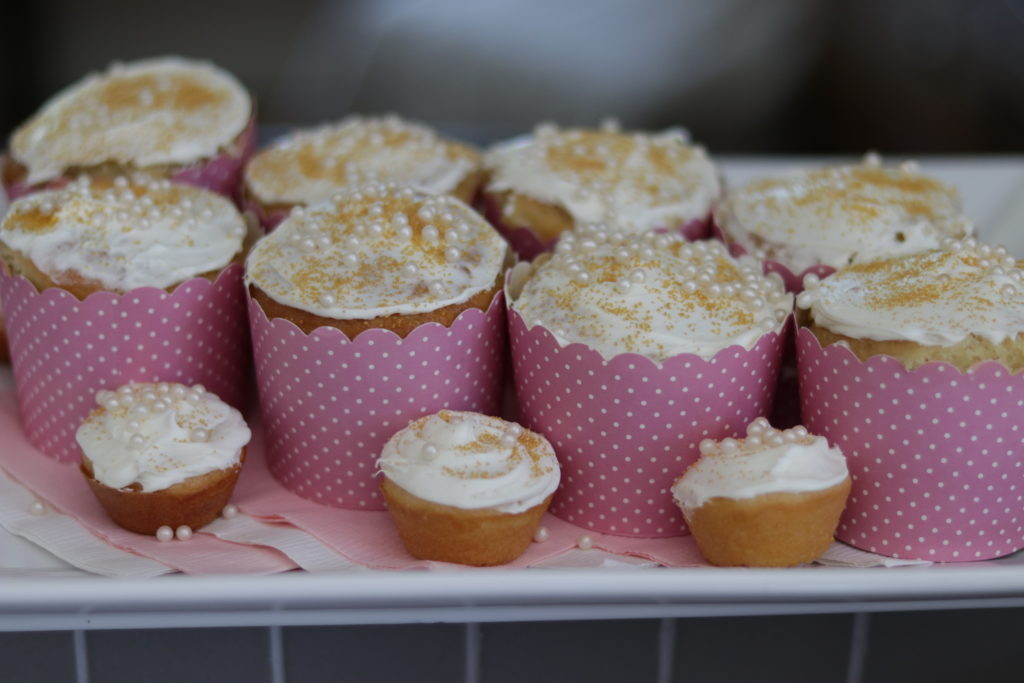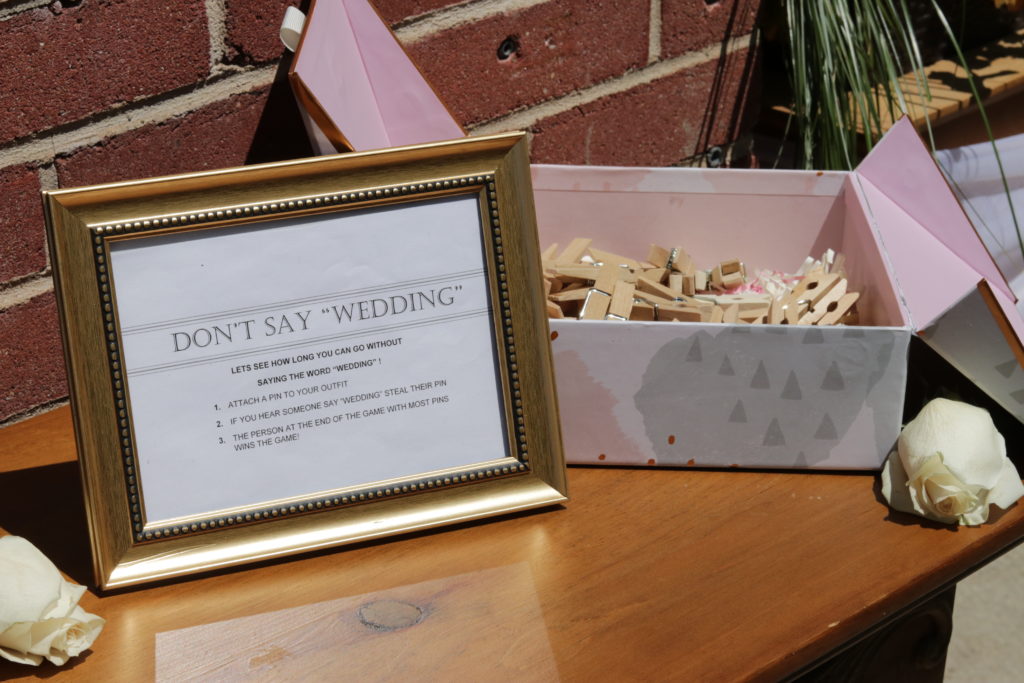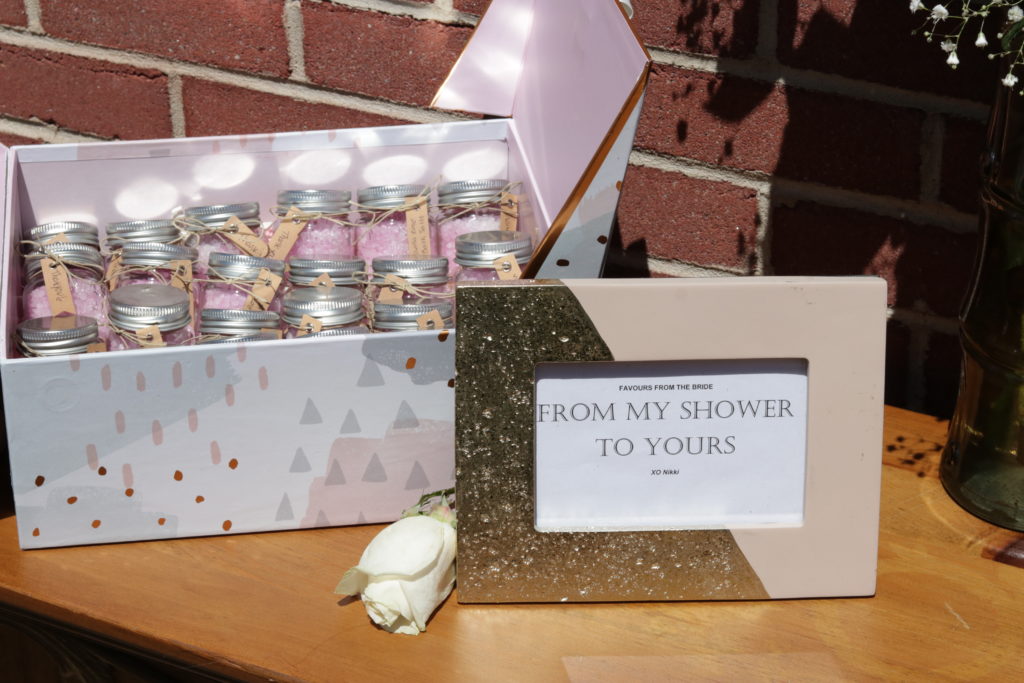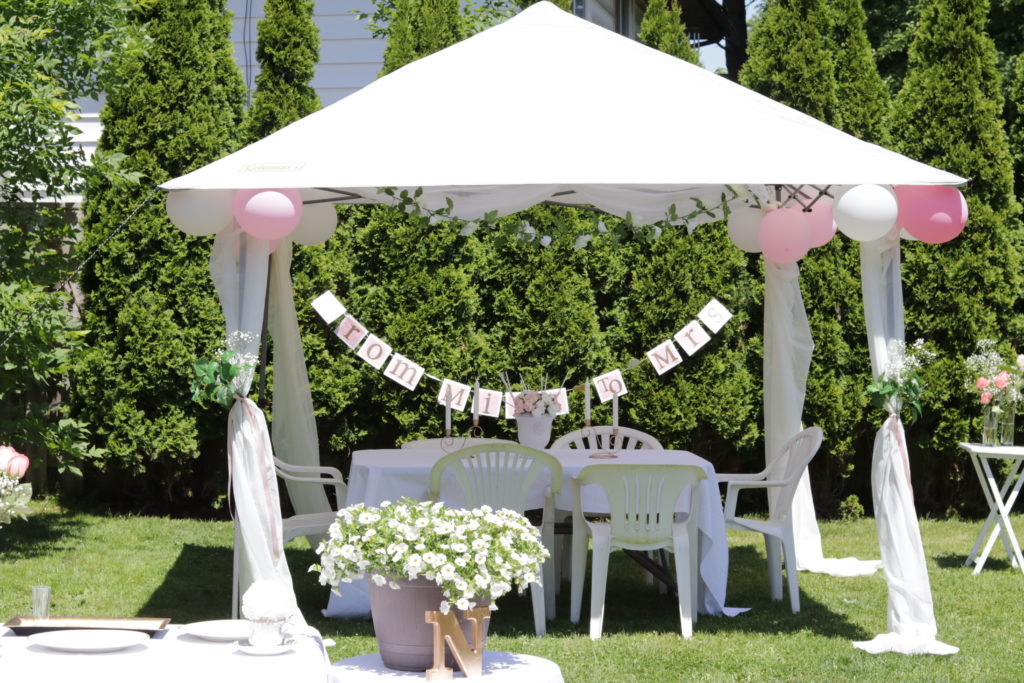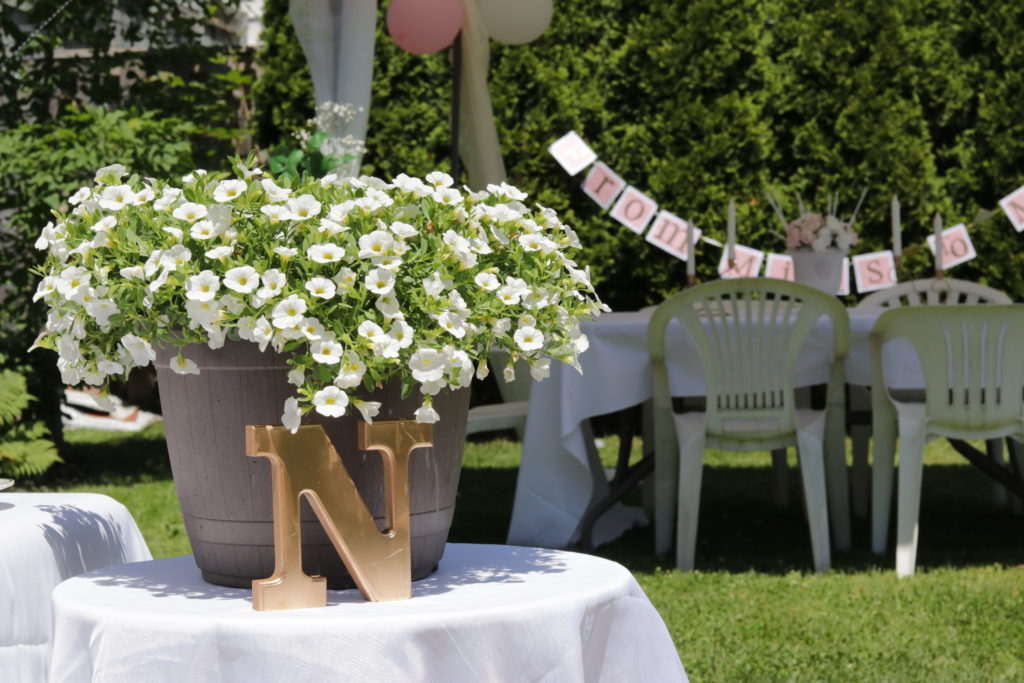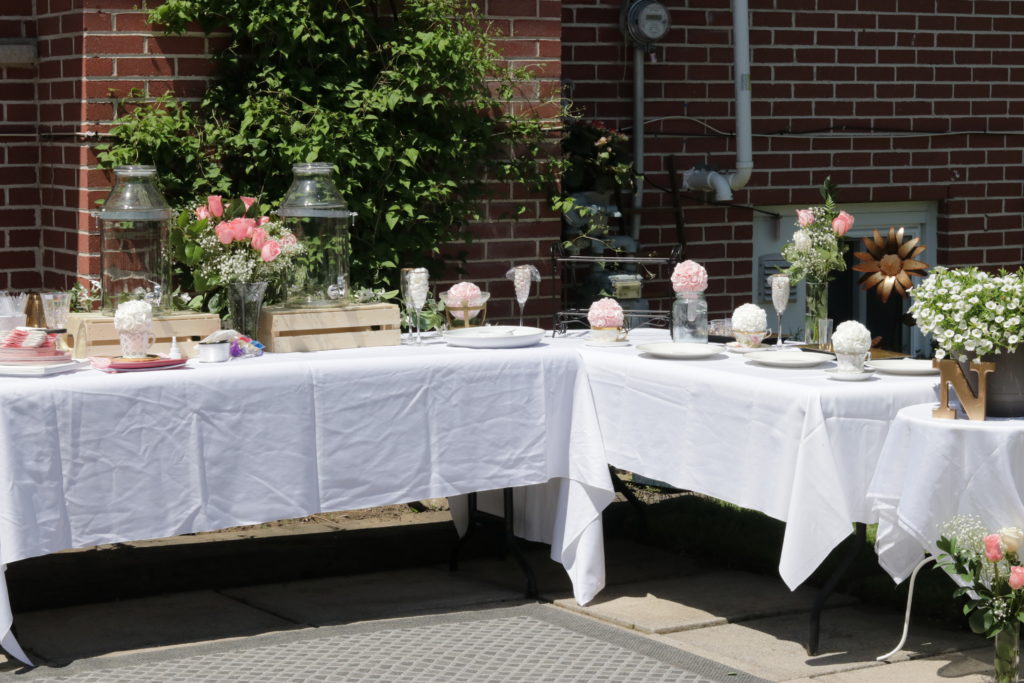 We played three games. We had planned four games, but ran out of time. The three we played were "Guess the age of the bride", "He said, She Said" and the last game was "How Well Does The Bride Know Her Groom". The last game was my favourite. My bridesmaids hosted this game. They met up with my future husband a few days before the shower and recorded him answering 18 questions. They asked me the questions and then played his response. It was hilarious! I uploaded it to my Youtube Channel if you want to go watch it!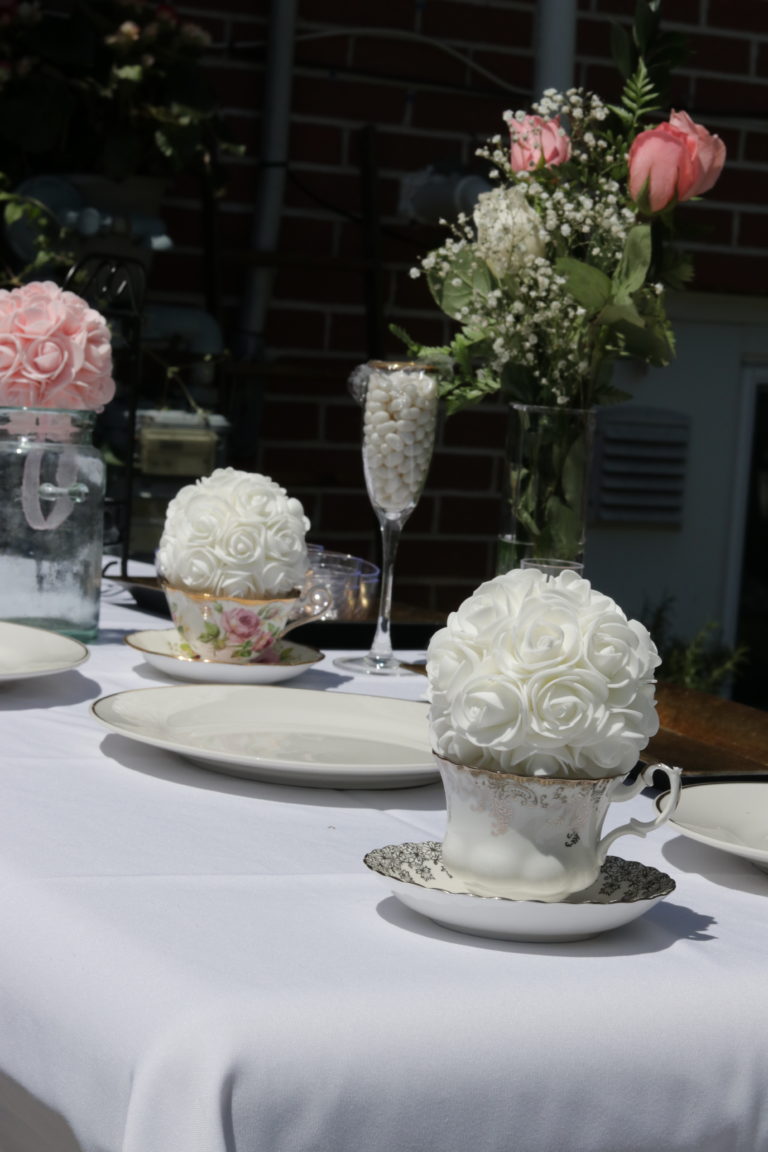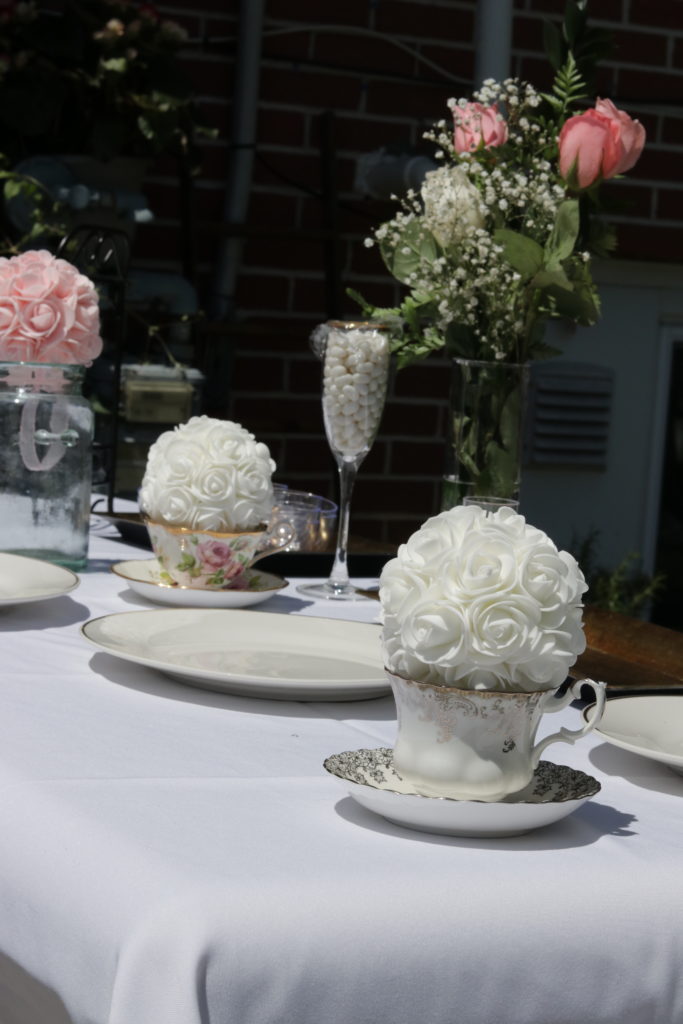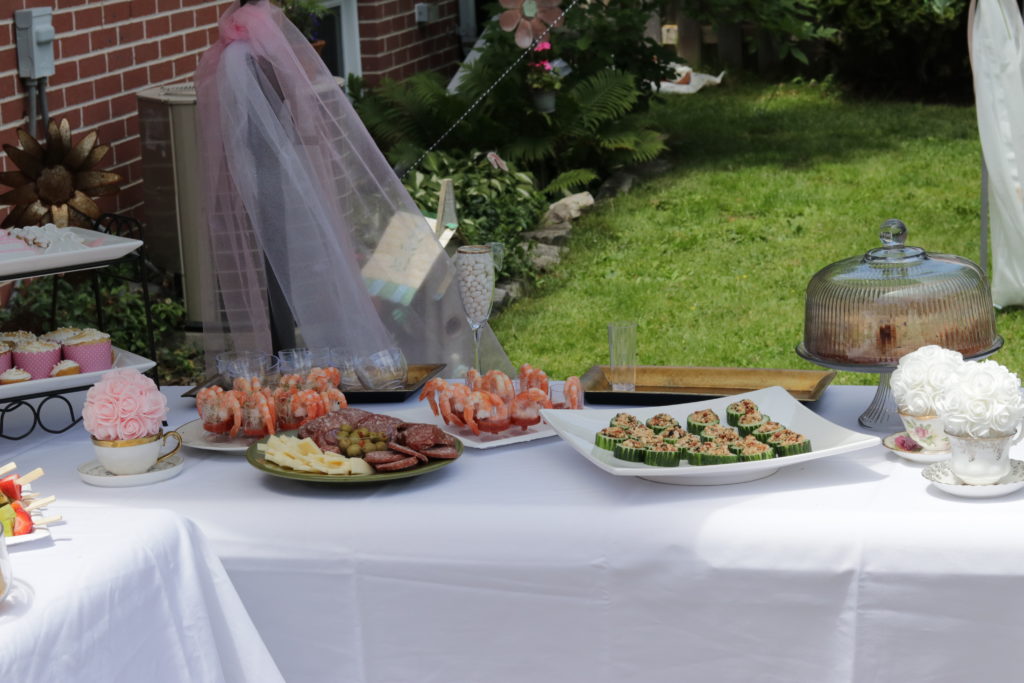 So much delicious food! Mom went over the top with appetizers and desserts. My grandma made a perfect rhubarb that was a hit. My favourite was the sangria. It was a blush sangria with fresh strawberries in it. YUM.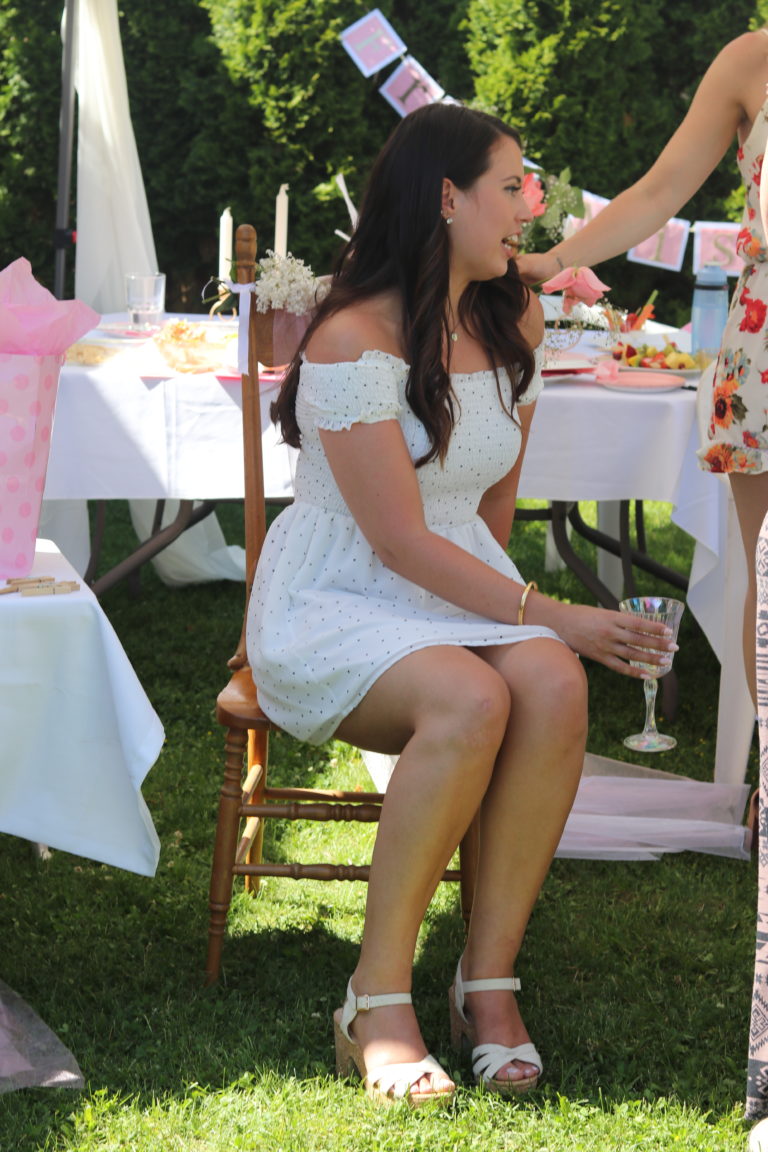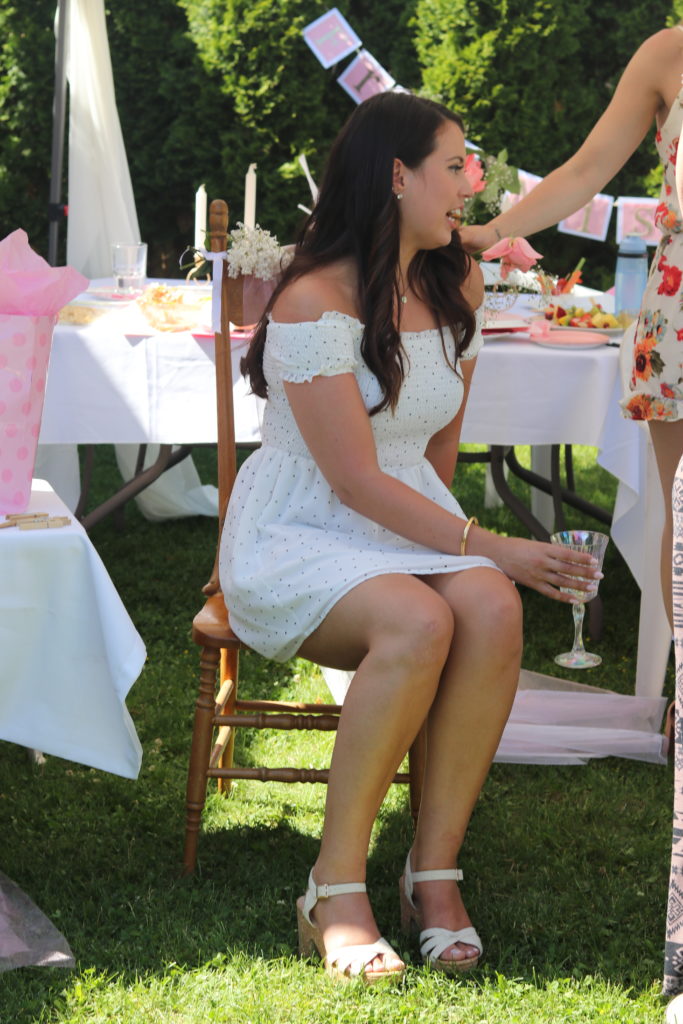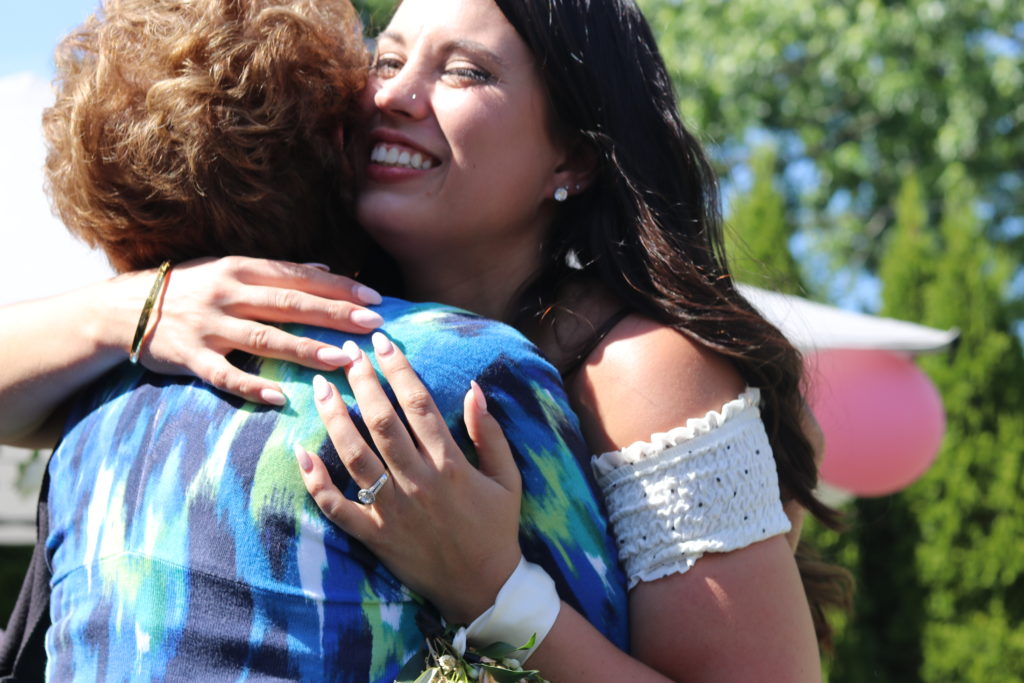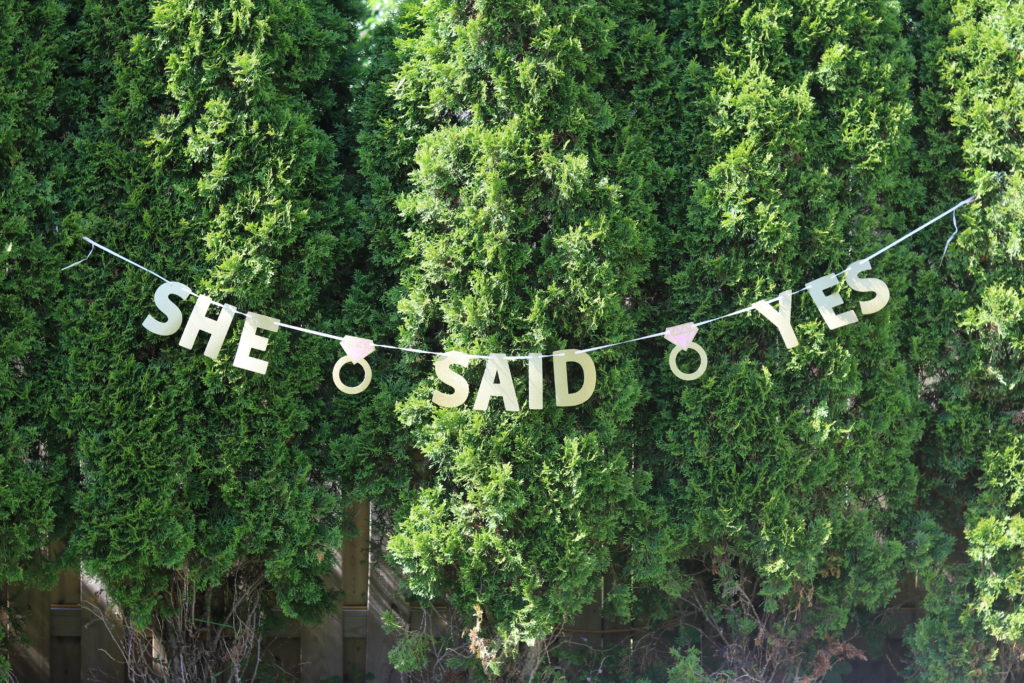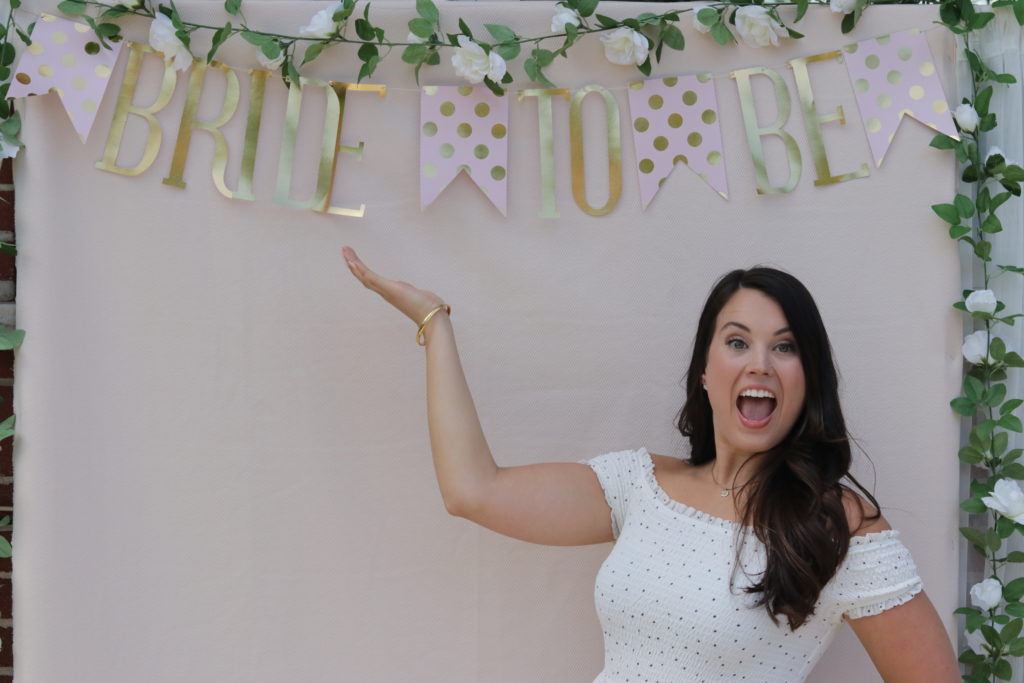 We also made this cute photo backdrop! We got so many cute pictures in front of it! I highly suggest making a photo backdrop for your outdoor bridal shower. This one was only 20 bucks to make. I bought pink fabric from FabricLand and three small wood posts. Put them together and BOOM a perfect spot for our photos!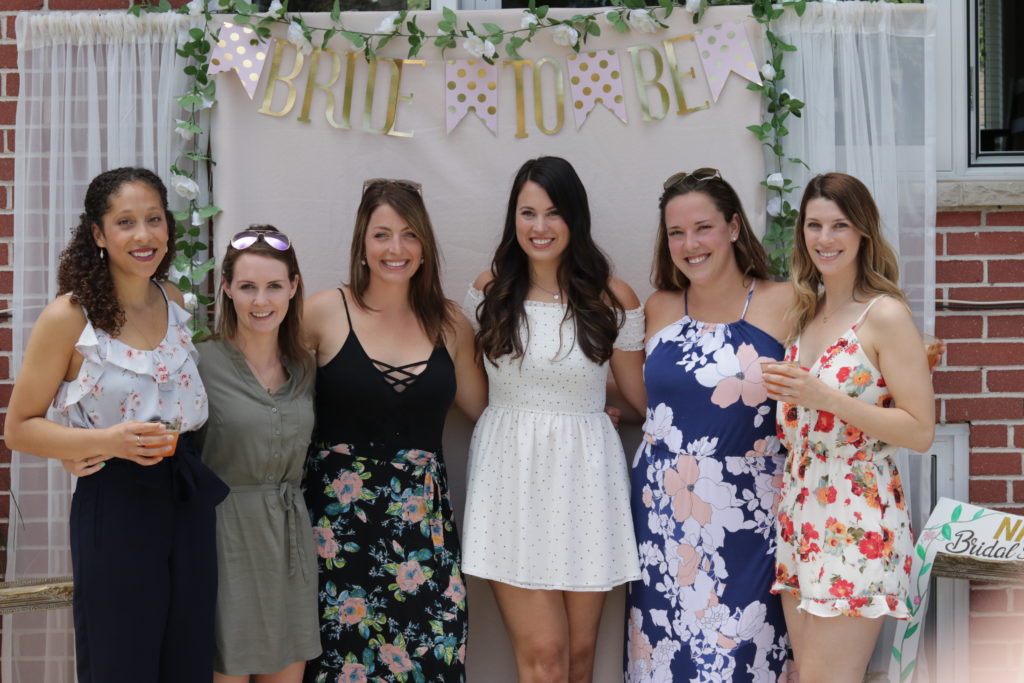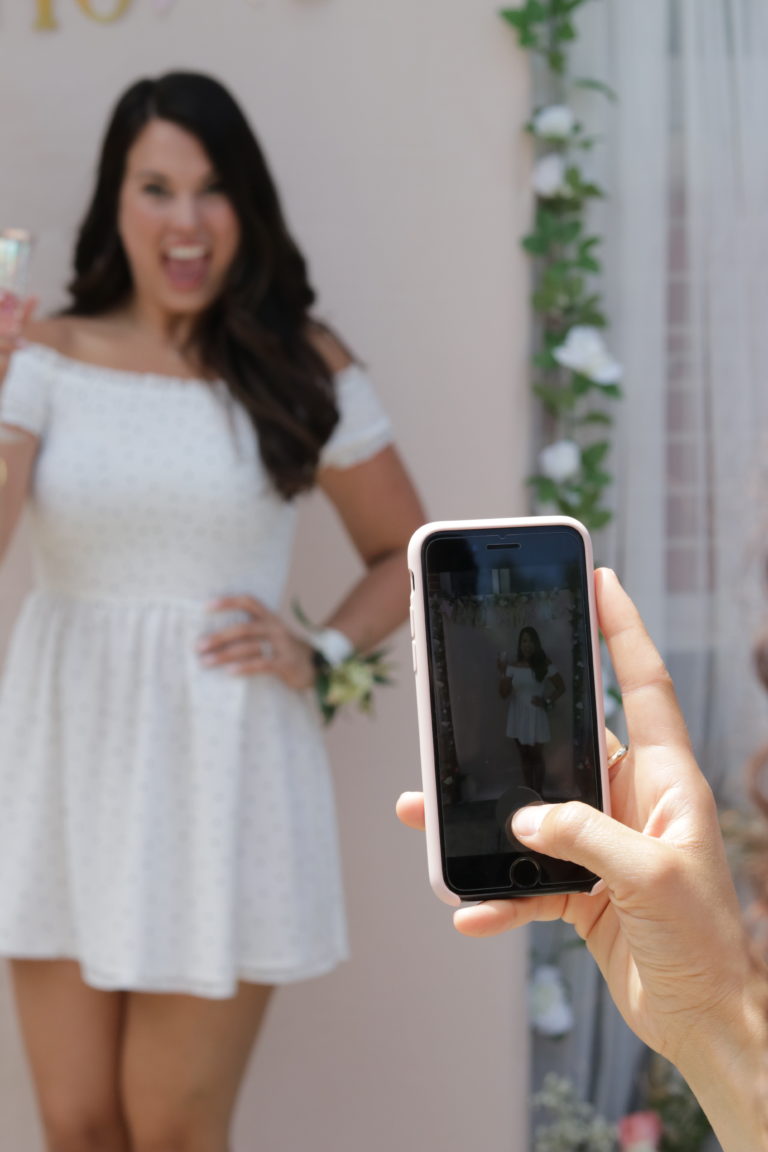 I hope you enjoyed seeing pictures from outdoor bridal shower!

---
IF YOU LIKED THIS POST, YOU WILL LOVE THESE POSTS TOO:
BEST SELLERS