Free Printable Happy Birthday Tags; easy print and cut out gift tags for that perfect birthday present! Minimal ink used!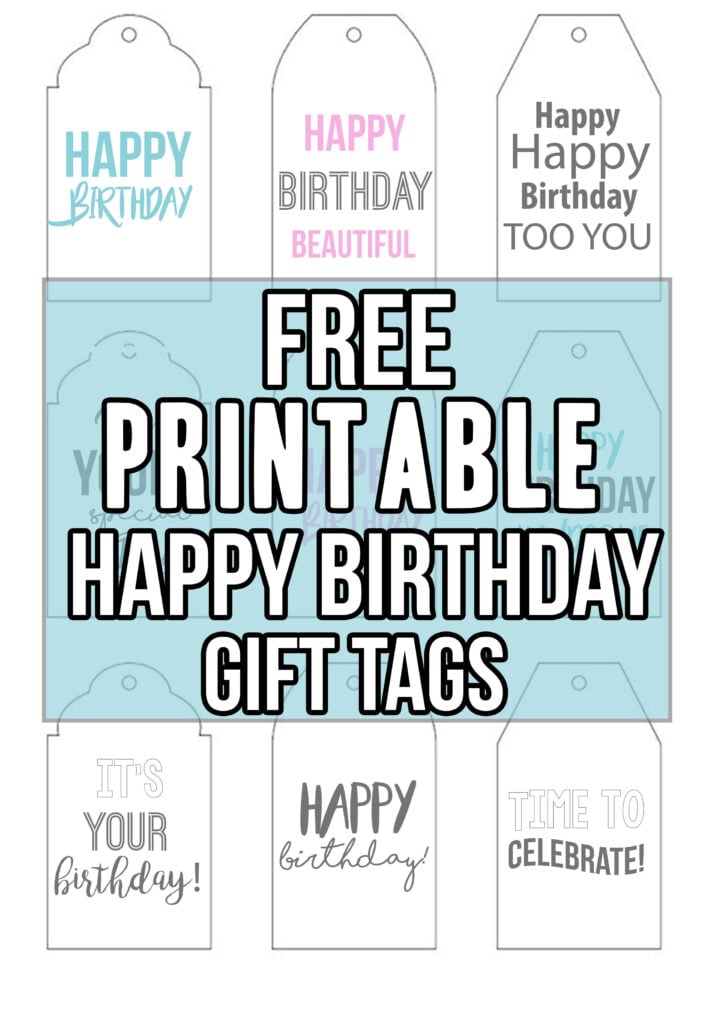 Disclaimer: this post may contain affiliate links, and every purchase made through these links will give me a small commission (at absolutely no extra cost for you!) AS AN AMAZON ASSOCIATE AND REWARDSTYLE MEMBER, I EARN FROM QUALIFYING PURCHASES. See Privacy Policy for additional info.
Hi beauties!
Decided to make a free printable for happy birthday gift tags! I have made printables in the past, and you all actually really seemed to like them which is why I decided to add a few more to the blog!
Here are some of my favourite printables I have made in the past:
I love getting creative and making printables for my blog. I have really become to master photoshop over the years and know I can create almost anything that comes to mind.. which is so amazing for me! If you like these type of posts, make sure you let me know what you want to see next in the comments below!
If you want to get into making your own birthday tags, I HIGHLY RECOMMEND using Canva to create your designs. They are by far the leading graphic design software today. I use them for creating everything from my pinterest pins to my free printables!
How To Use These Free Printable Happy Birthday Tags:
This printable is pretty straight forward. There is nothing fancy about them.. What you need to do is download the PDF file (after entering your email). Once it is downloaded, you can choose to open the file in whatever application you want to print from. I like to use Microsoft Word or Preview.
Once you have opened the file, you just click print! Make sure you have your print settings to "full page" or it will come out small. You can also choose to print them in black and white or in colour. If you choose black and white, you can always go over it with some fun markers to save on printer ink! Because we all know how expensive printer ink can be!
Pretty simple right?
Why I Love Free Printable Resources
There is nothing worse then putting together the most perfect gift, wrapping it beautifully and then not having a tag! Thats the best part about the internet right? There are so many great free resources out there that will fill what ever need you are looking for!
My other favourite free printable resource is lists! I love lists. I am a list-a-holic! ...if that's a thing? haha I might have to make more free printable lists, if that is something you would all like to see here on the blog! Let me know in the comments below!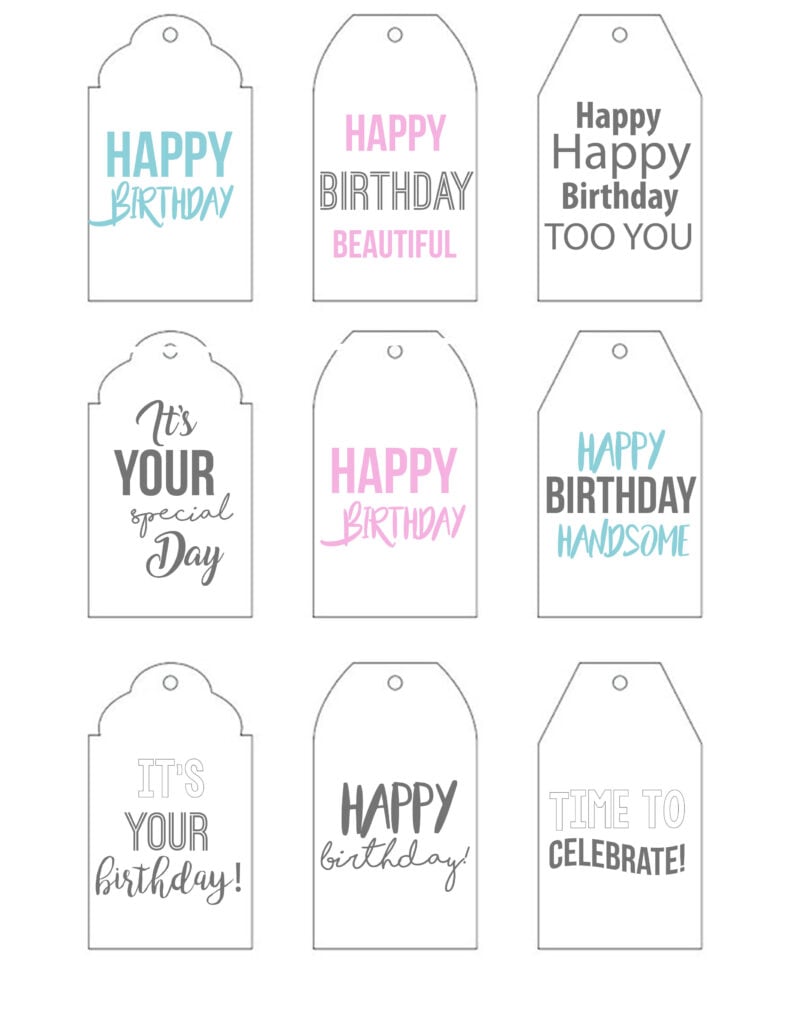 Anyways I won't keep wasting your time with my little rants, follow this link to download these free printable happy birthday tags! Make sure you check out my other free printable when you receive your link via email. My most popular printable is my halloween pumpkin printable surprisingly!
Curious what printer I use? I recently bought this printer off amazon and LOVE it. Also you can buy any coloured paper on amazon or at michaels to really fancy up your happy birthday tags!
I hope you enjoy these tags! Make sure you tag me in your photos #nikkisplate. I love seeing you use my printables!

Free Printable Happy Birthday Tags; easy print and cut out gift tags for that perfect birthday present! Minimal ink used!
BEST SELLERS