Get these FREE printable pumpkin carving patterns. These patterns and stencils are easy and quick to download and print to use as templates for your pumpkin carving fun! Choose a scary, traditional, or cute pumpkin stencil for a spooky Halloween! Trace the Halloween stencils or use them as guidelines.
Disclaimer: this post may contain affiliate links, and every purchase made through these links will give me a small commission (at absolutely no extra cost for you!) AS AN AMAZON ASSOCIATE AND REWARDSTYLE MEMBER, I EARN FROM QUALIFYING PURCHASES. See Privacy Policy for additional info.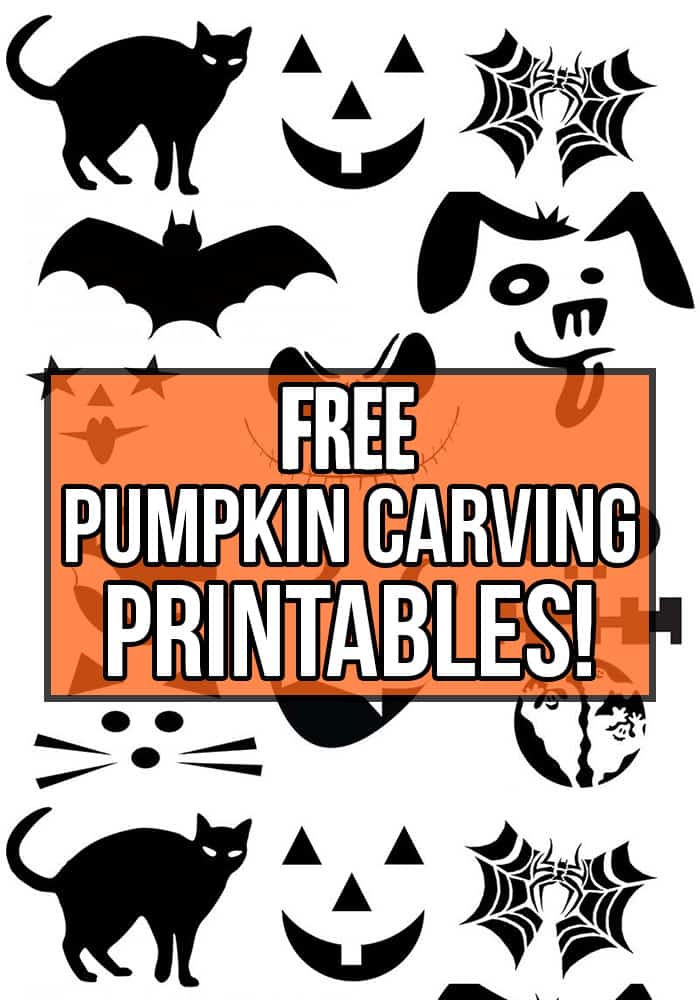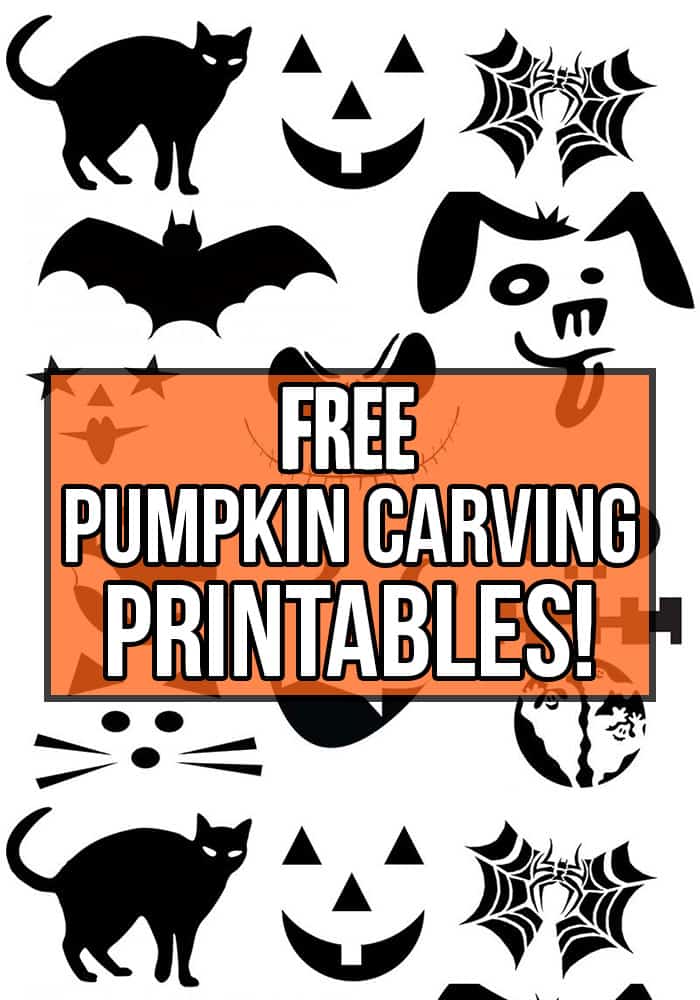 DISCLAIMER: Majority of these images are not mine, I have found them from various free graphic websites and made them into printable PDFs for your pumpkins!
Hi, Beauties!
I am coming at you with free printable patterns and stencils perfect for your Halloween pumpkins! I am so excited to share these free pumpkin carving patterns with you. As you might know, I LOVE free printables... well, free anything—but who doesn't! Am I right? So I created this pumpkin carving pattern template for you all to enjoy too! Happy and spooky Halloween!
Pumpkin stencils and patterns were always my go-to pumpkin carving hack back in the day.
My parents use to buy those cute pumpkin carving kits that came with all these "high tech" tools to make my pumpkins so perfect. I loved the chance to carve a pumpkin and was continually searching for fun and easy pumpkin carving ideas. We would skim the internet to find the perfect pumpkin printables to use as stencils when we carved.
Wait…did I say back in the day? Oops! Okay, yes, we still use pumpkin carving templates to create awesome Halloween pumpkins.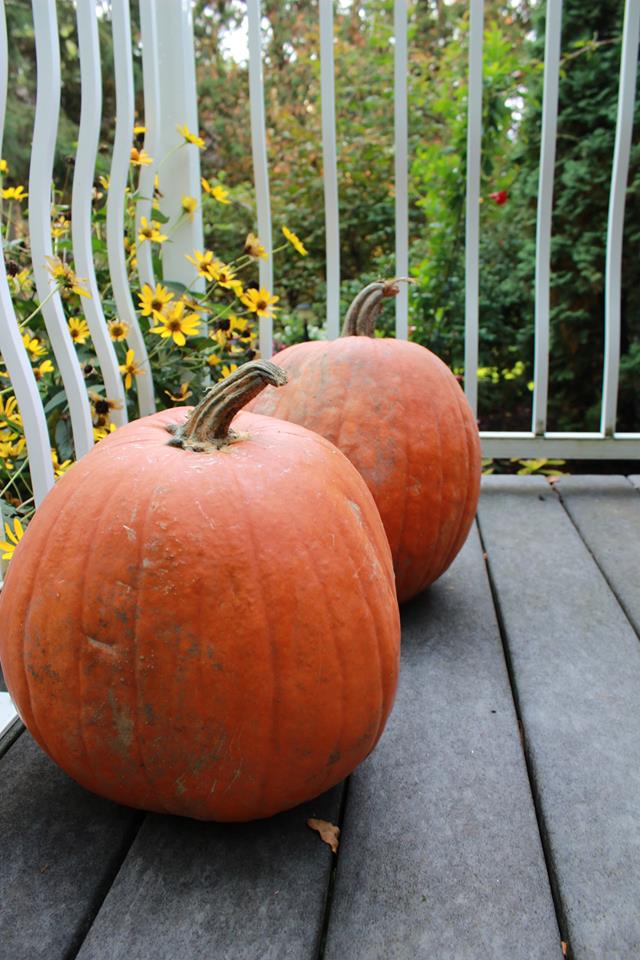 My grandma holds a pumpkin carving competition every year for all of us.
After we take the time to plan and carve a pumpkin, she gets to rank everyone's pumpkin from first to last place. How fun, right?
Wrong!
The pumpkin carving gets serious… and stressful. There is usually a lot of blood, sweat, and tears that take place—for real. We have a very competitive family, and it can get pretty intense! I have yet to win one of these pumpkin carving competitions, and every year it haunts me.
But this year, I am coming prepared. My pumpkins this year will win! I'm going all out. I am bringing these easy pumpkin carving patterns in my back pocket to help me carve the perfect pumpkin that no one can top!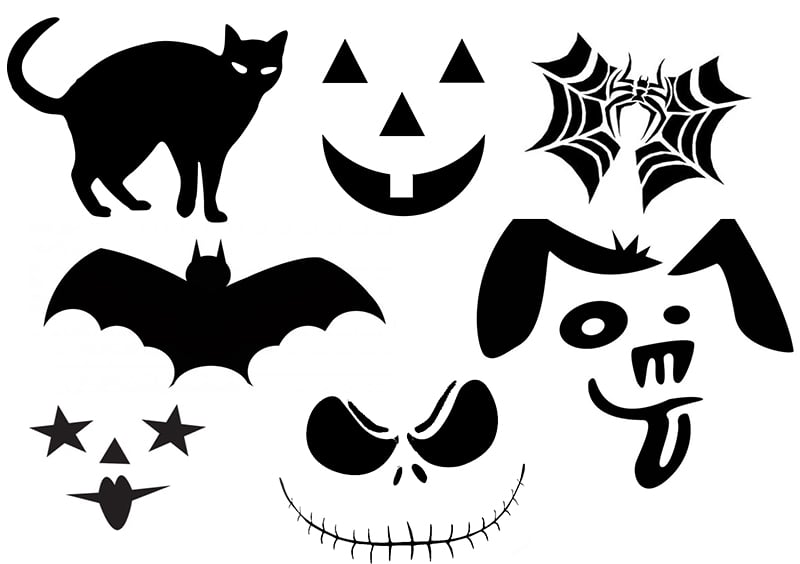 Yes, I would say my family is pretty competitive. Some may say that's an understatement (especially when it comes to pumpkin carving), but hey, we all like to win! I think it is mostly due to the environment we grew up in. We were always big into sports and competitive teams.
So when it comes to a competition about pumpkin carving…we take it seriously and come prepared. I'm not above using patterns and stencils to carve my way to victory!
How to Access and Use these Free Printable Pumpkin Carving Patterns
You can use these free printable pumpkin carving patterns for other Halloween decorating projects too. They would make cute Halloween templates for DIY projects, spooky window decorations, or face stencils for your trick or treaters. I chose a range of different designs from scary pumpkin carving patterns to cute stencils and classic Halloween images.
To get your free printable pumpkin carving patterns, follow the "Click here" links found below to direct you to the landing page to download the printables. Bonus: You will have access to all my free printables after following this landing page.
Download the PDF file.
Save it to your desktop.
Open the PDF file.
Print the PDF file! Make sure you scale the size of the designs, so they fill the entire page. You don't want a small little cat on the corner of your pumpkin, do you!?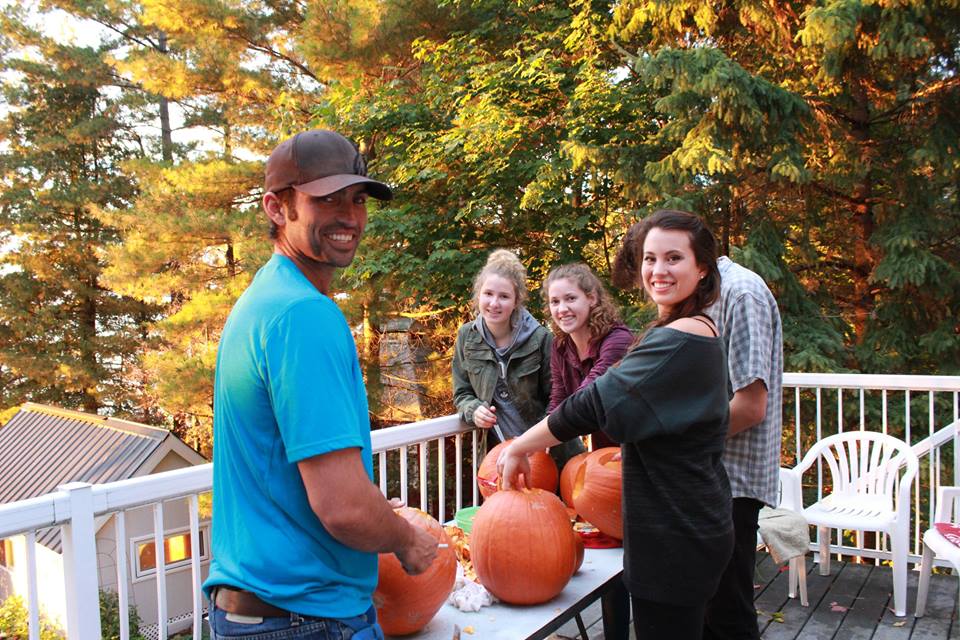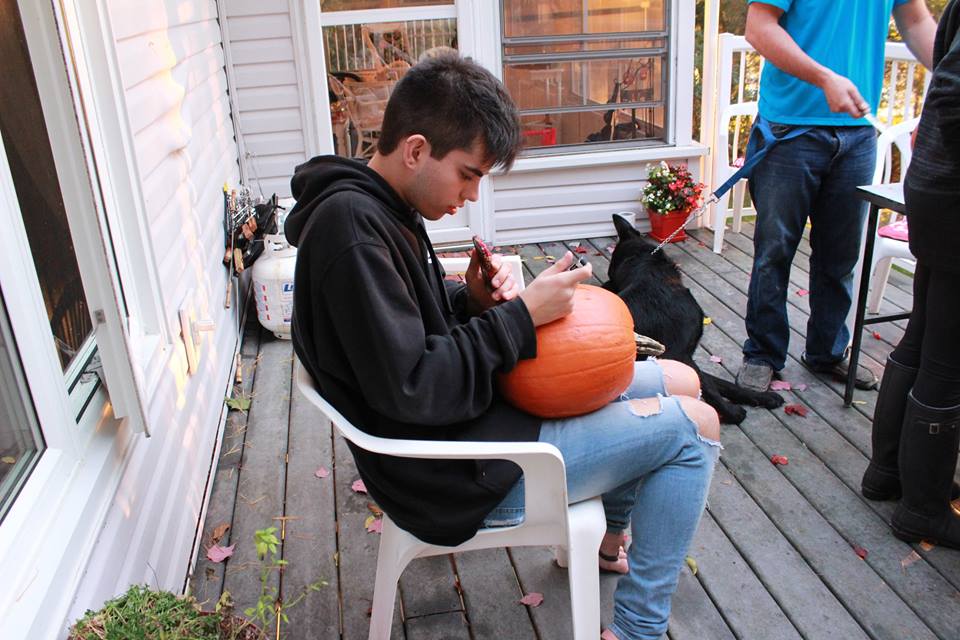 My original go-to Jack-o-lantern design was the regular face with minimal teeth. I liked classic Halloween designs and images.
But then I started to venture out into more complicated carvings like a cat or a ghost (using the pumpkin carving templates and stencils really help). Then I started making confetti Jack-o-lanterns, which is basically a bunch of holes in the pumpkin. (It sounds boring but looks really pretty when it's all lit up!)
Download Free Printable Pumpkin Carving Patterns Here:
Anyways, let's jump into these free printable pumpkin carving patterns and stencils that you all have been waiting for!
To download these free printable pumpkin carving pattern PDFs for your own use, CLICK HERE, or any of the images below.
I had way too much fun making these; I hope you love them as much as I do!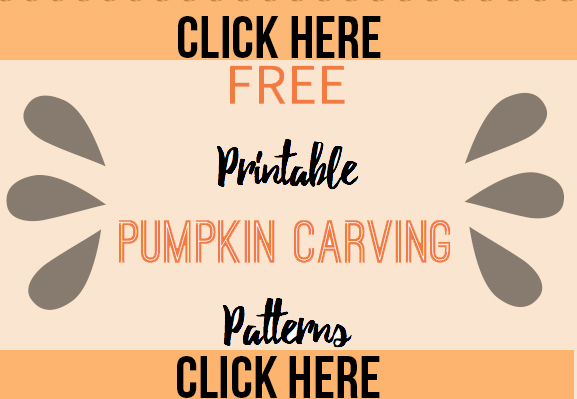 There are 25 Halloween patterns in the downloadable PDF file. These spooky, scary, and classic designs are simple outlines perfect for carving, face painting, tee-shirt design, and other Halloween crafts.
You can print all the pumpkin carving designs off and let the kids pick from the pile, or you can print each one by selecting the page to print and then typing that page number into the printing pop up.
Love free printables as much as me? Here are some others I found on the web: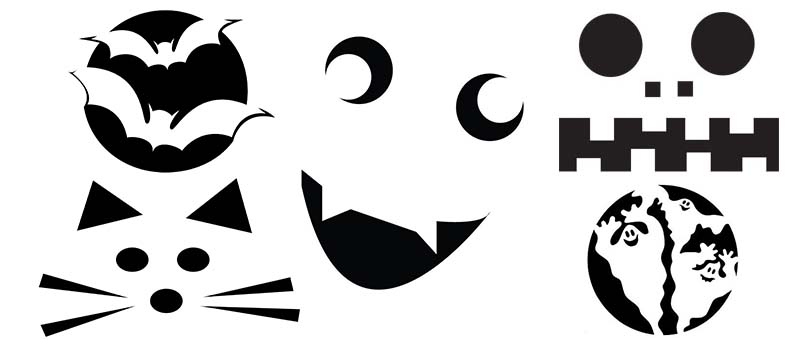 Tips for Using Pumpkin Carving Patterns:
If you want to save on ink when printing your pumpkin carving patterns, plug in a USB, upload the PDF to your USB and take it into Staples or any other printing store! It will only cost you about a dollar to print all the pumpkin carving designs out! #moneysaving!
When you choose the best design for your pumpkin, cut the outline out. Tape the printed Halloween stencils to your pumpkin. Once your pumpkin carving template is taped and secured, trace the image REALLY HARD with a pencil. This will leave indentations on your pumpkin that you can follow when carving. Remove the taped pieces, and you will have a perfect outline of the objects!
If you are super artsy and creative and trust your freehand designing, you can also use these print outs as guidelines. Place the printout beside your pumpkin and freehand draw the pattern on your pumpkin before you carve. If you can do this, then I am SUPER impressed!
I hope you enjoy your 25 free printable pumpkin carving patterns! If you like cats, make sure you check out my CAT PUMPKIN CARVING PATTERNS.
Make sure you tag me at #nikkisplate with all your pumpkin carving creations! I seriously love creeping all your accounts, and all your pumpkins, so don't mind me. Happy Halloween!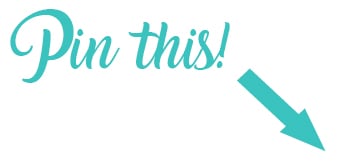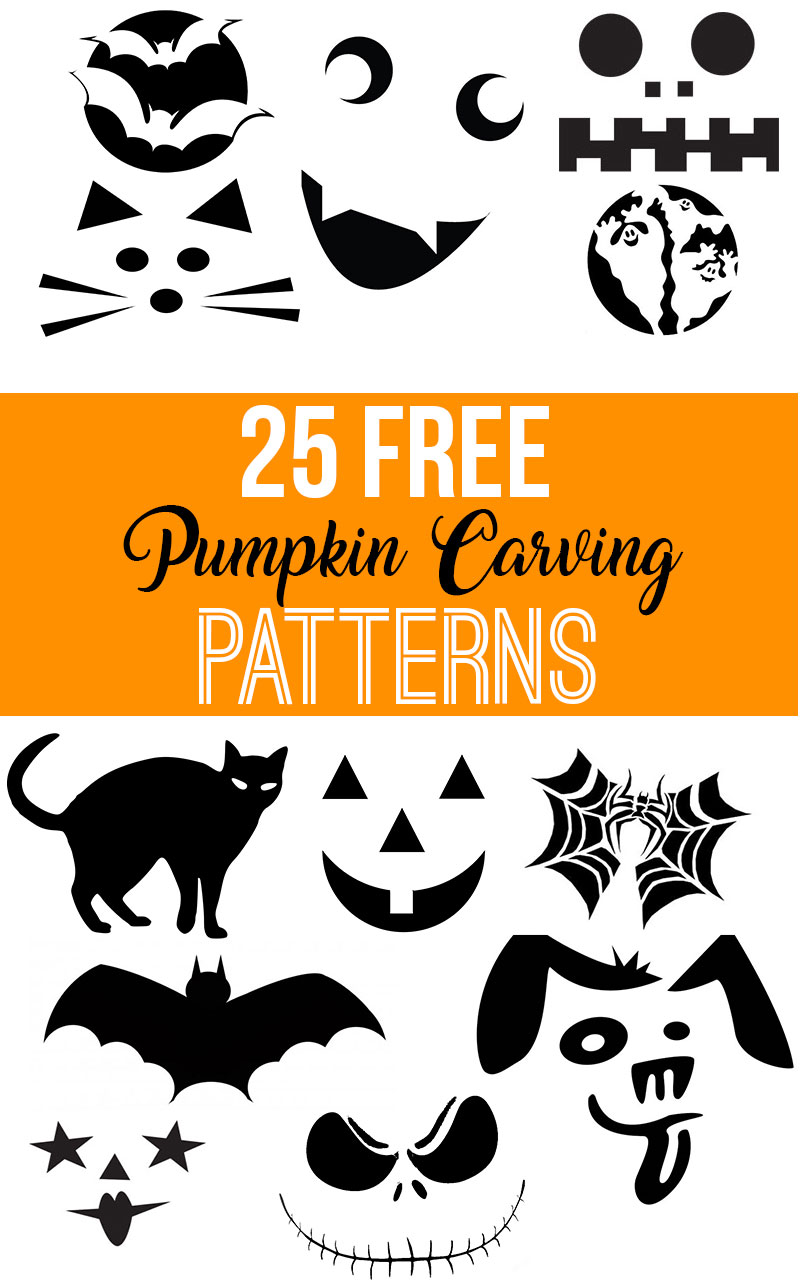 BEST SELLERS