15 Genius Items to Include in Your Home Office for Maximum Productivity; the top fifteen things to include in your home office design for productivity along with tips on how to incorporate those elements.
Disclaimer: this post may contain affiliate links, and every purchase made through these links will give me a small commission (at absolutely no extra cost for you!) AS AN AMAZON ASSOCIATE AND REWARDSTYLE MEMBER, I EARN FROM QUALIFYING PURCHASES. See Privacy Policy for additional info.
Hi beauties!
Today we are talking all about Items to Include in Your Home Office for Maximum Productivity. If you have been following me along, you would know that I just went full time blogging! YAY. So I am currently in the process of creating the most perfect home office design with top home office organization and elements! With that being said, I thought it would be a good idea to share my plans here!
A LONG time ago I published a post on things successful people have on their office desk. I wanted a more updated post talking about Items to Include in Your Home Office and not just on your desk.
If you work at home, your office is probably a dedicated room (or part of a room) that you use for work—and it can be really intimidating to decorate. But don't worry! Decorating your home office doesn't have to be stressful. In fact, if done right, it can actually make your productivity at work better. Why? Because when you feel comfortable and inspired in your workspace, you're more likely to spend more time there doing productive things like writing code or working on marketing strategies instead of wasting time looking at Facebook or wishing you were somewhere else entirely.
So let's go over some essentials for making sure your dream home office turns into reality and the Genius Items to Include in Your Home Office for Maximum Productivity:
15 Genius Items to Include in Your Home Office for Maximum Productivity
A big desk
If a message is going to get lost in the shuffle, it's usually the one on your desk. A big desk is important for productivity because it can be used for multiple purposes: meetings, paperwork and even eating. Not only that, but a big desk can also be used as a working space on your laptop or as an extra surface area when you're trying to use your computer while also holding a cup of coffee and some paperwork.
Being able to multi-task at once will help you become more productive in general—and give yourself more time to work on whatever tasks are most important right now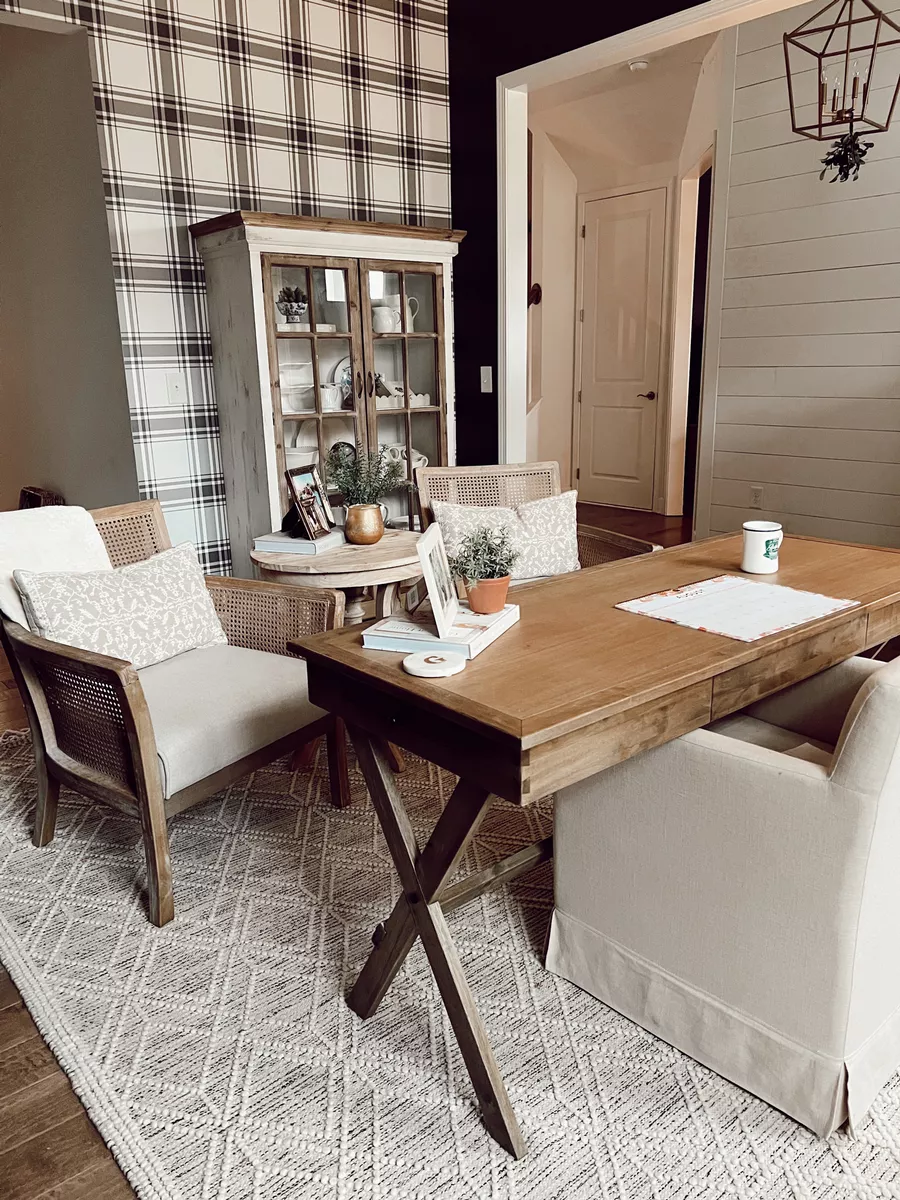 Related: 15 PRETTY HOME OFFICE MUST HAVES TO BOOST STYLE AND PRODUCTIVITY
Good lighting
Good lighting is essential for good health. Natural light is the best, but artificial light can still help you stay awake and alert. In fact, bright lights can improve your focus and attention span (if you're struggling with that). Invest in a good desk lamp for your home office desk.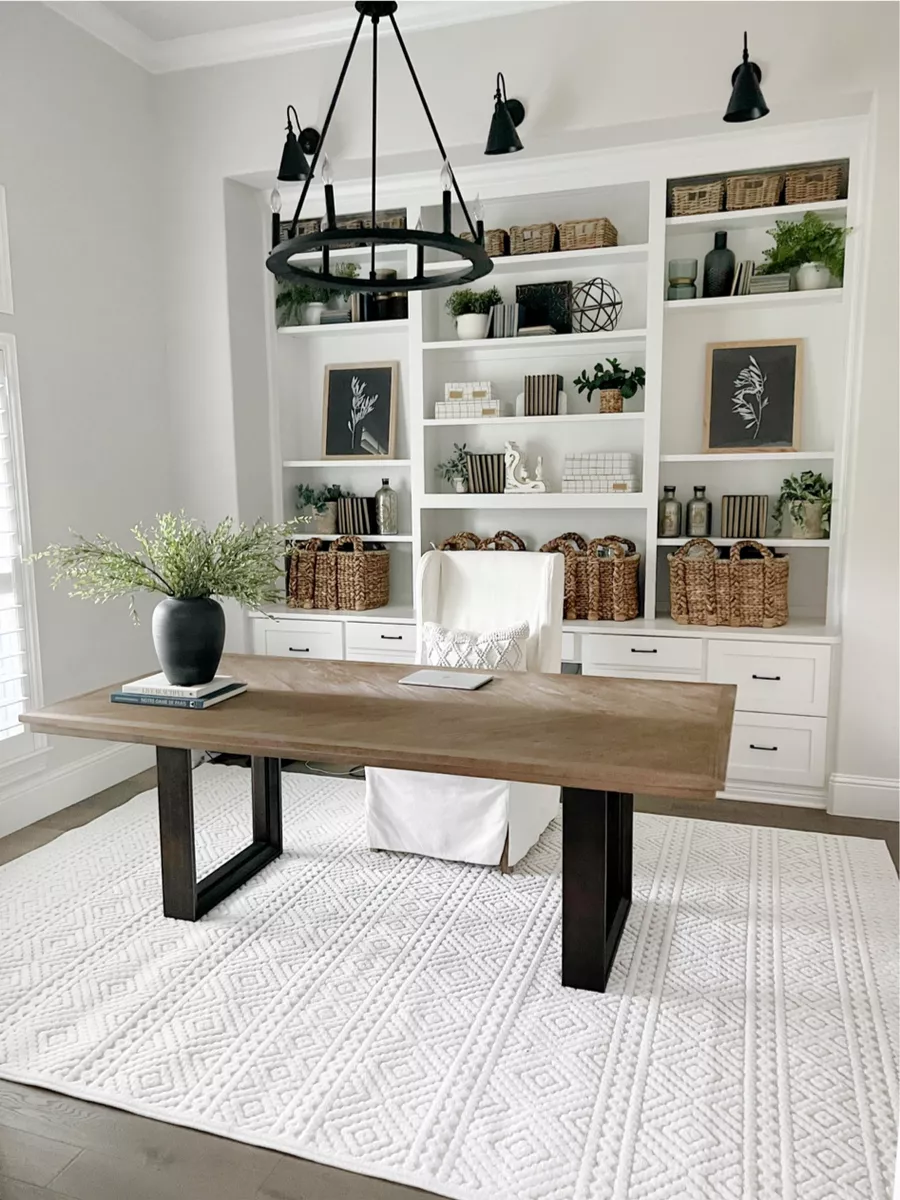 Ergonomic chairs
A good chair is essential to your health and productivity. A comfortable, ergonomic chair will help you sit in a good posture, which is crucial for avoiding back pain. You should also consider whether or not the chair has armrests and lumbar support.
When it comes to height adjustment, make sure that your desk can be placed at a height that suits both you and your equipment (e.g., monitor). If the whole setup isn't adjustable—for example, if there are no wheels on the chair—you might want to look into a different model altogether!
High Quality Office Supplies
Quality over quantity. It's better to use fewer high quality office supplies than a ton of more affordable ones that will break or wear out quickly. So when you purchase those items, make sure they will late you a while! Think high quality pens, pencils, highlighters, markers etc.
Keep your desk clean. A cluttered desk is not conducive to productivity and can be distracting, so make a point of keeping it tidy by using the right type of storage containers and organizing items in an orderly way. Use folders, sticky notes, and notepads to keep everything organized.
Invest in ergonomic supplies for your home office setup. If you spend most of your day at your desk, ergonomic supplies are crucial for making sure that you don't come away with back or wrist pain as a result of working long hours! You should definitely invest in: An ergonomic chair (as mentioned above), a keyboard/mouse pad (this keeps my wrists straight while typing), a foot rest and desktop stand/laptop stand.
Lots of wall space for pinning things
You know those boards on Pinterest? The ones you pin everything to? Throw some of those up in your office, too. You can use them to keep track of ideas and inspirations for later, or even make a running list of things you need to do (or buy). That way, when someone asks what you're working on next week, you'll have an answer!
Houseplants and flowers
Houseplants and flowers can do wonders for your home office. They can improve air quality, reduce stress and noise pollution, and boost your mood, making them a must-have item for the healthiest of offices.
Houseplants have been shown to purify the air in your workspace by absorbing toxins like formaldehyde and benzene that are often found in paints, adhesives, cleaners and pesticides.
Studies suggest that plants reduce stress levels by lowering cortisol levels (the hormone responsible for stress). Having houseplants around your office will also make you less likely to become agitated or irritated when someone comes into work complaining about their day—a serious perk if you have a lot of people who come through your front door every day.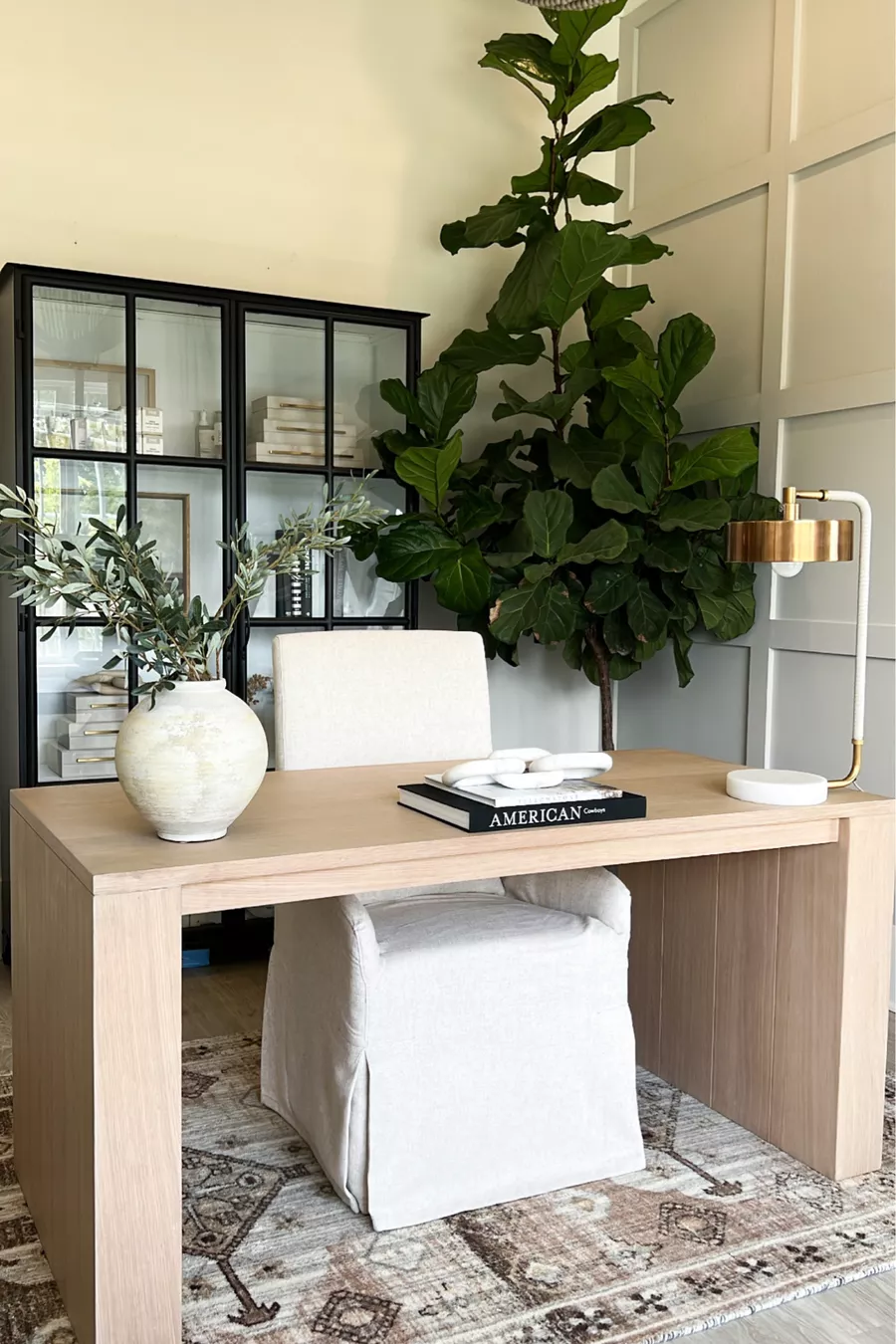 Inspirational Quotes
Quotes are a great way to remind yourself of what you are working towards and why. They can be so motivating that they will help you get through even the most difficult of tasks. You can also use them as a reminder that even if it feels like there is no hope, there is always something more positive waiting on the other side of whatever challenge you are currently facing.
Art that inspires creativity
Adding a few pieces of art to your home office can help inspire creativity. The kind of art you choose will depend on your personality and needs, but it should be something that can easily be changed if you need to make another change in the future.
Remember that too much visual stimulation can also lead to distraction, so keep things simple when possible—and avoid anything that's too distracting!
Also, don't get hung up on having the "perfect piece of art" for your home office. You don't have to break the bank or go overboard just because it's part of your work space—after all, it's just one room in your house! A nice picture from an online store like Etsy is all you need if something isn't available locally or at an affordable price point. 🙂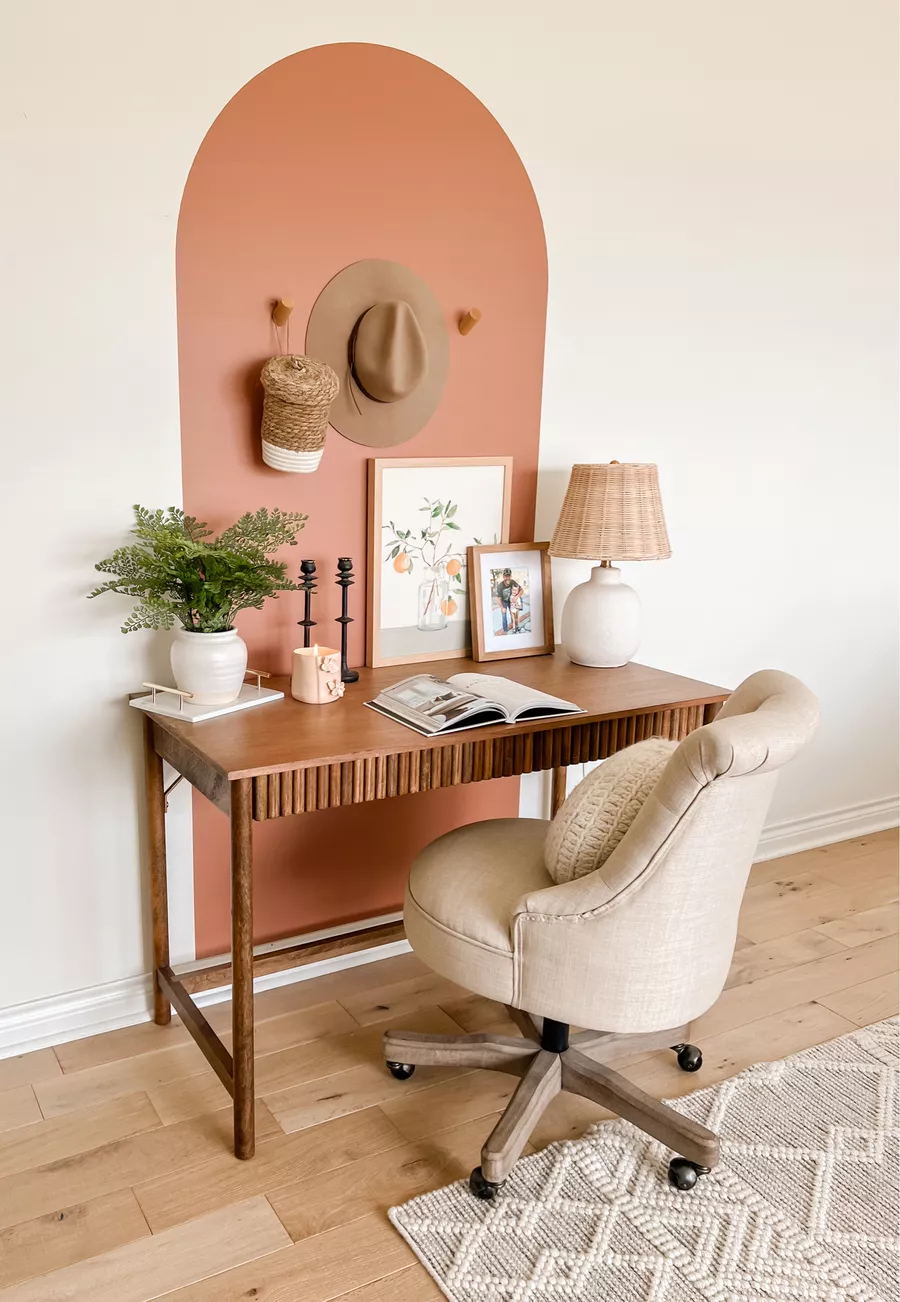 Essential Oil Diffuser
A diffuser is a great way to make your office smell good. You can use an essential oil like lavender, which has been shown to help with stress and anxiety, or peppermint, which has been shown to help with sleep quality.
If you're going to be working on something intricate or complex (like writing a novel), a diffuser can help you relax and clear your mind so that you can focus better.
And if all else fails? Diffusers are also just pretty cool!
Room Thermometer
Knowing what temperature you're working in is essential for productivity, as well as comfort. You want your room to be cool, but not too cold; humid, but not too humid; dry, but not too dry. You also want it to be bright enough that you can see what you're doing and dark enough that there's no glare on the computer screen so it doesn't hurt your eyes. To make sure these factors are all covered, grab yourself a good room thermometer from Amazon (or wherever else).
Healthy Snack Drawer and Water Bottle
A healthy snack drawer and water bottle are essential for any home office.A regular diet of healthy foods is one of the best ways to keep your mind in tip-top shape, but research has shown that even snacking regularly can improve productivity.
Now, you may be thinking that this sounds counterintuitive: how can eating snacks help me work better? But new studies suggest that eating small meals throughout the day can actually improve concentration levels and enhance productivity. And when you combine those findings with how important water is for a healthy mind (literally), it makes sense why having a convenient place to store both is important for keeping your brain focused on getting things done.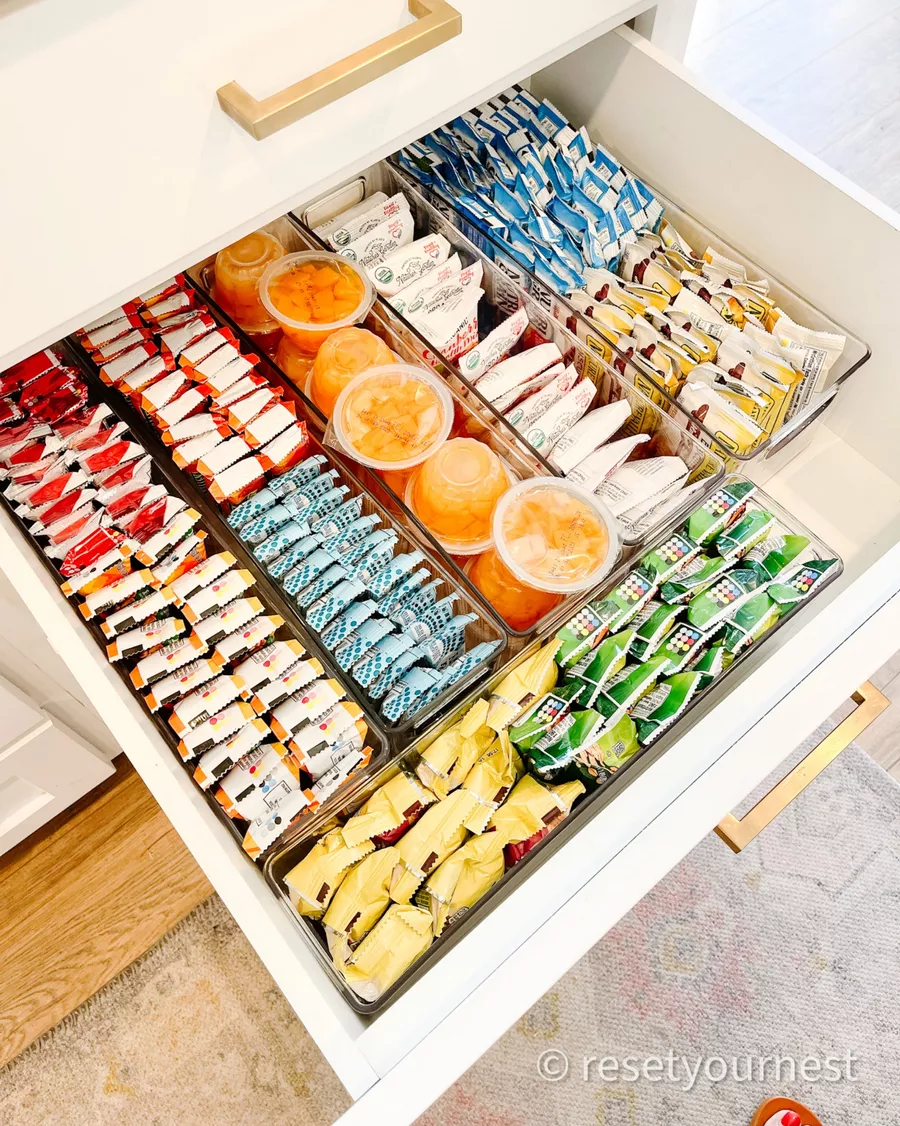 A Clock with Timer
A clock with a timer is pretty much a must-have for any home office. If you don't have one, now's the time to get one. A clock can be incredibly helpful when it comes to setting yourself up for success. It's easy to get lost in all the tasks you need to do and lose track of time, so having a way to see exactly how much time has passed since you started working on something is crucial. That's why I'm such a big fan of my timer function on my laptop and phone, because it helps me create structure around my day and stick with it! Here's how:
My phone has an app called "Focus" that I love using for this purpose (it also does other things like help you set goals). First, I choose how long I want my work session/break/etc., which then sets an alarm after that amount of time passes (I usually set mine at 60 minutes). Then when that alarm goes off, it gives me 15 seconds before starting another round of alarms until eventually ending after six rounds or so—i think? It also tells me what percentage completed each round was as well as showing some fancy graphics depicting progress over time...so fun! You should definitely check out this app if you haven't already; there are lots of options available depending on what kind thing might fit your needs best...but Focus seems perfect!
Top Quality Office Electronics
It's important to do your research before purchasing any home office electronics.
Invest in a quality product that you will use. This is one of the most critical aspects of buying office electronics, as you want to make sure that this investment will last for years—you should expect it to be with you for a long time!
Invest in a good printer with a scanner that is wireless. The last thing you need to waste your time on is fixing that printer AGAIN. Yes I'm talking from experience haha
Consider using noise cancelling headphones to keep you from getting distracted from others around you.
Ensure you have a place for your phone charger (all chargers actually).
Remember the warranty and return policy. It's also important to consider how easy it is for you to return or replace these items if they're defective or don't meet your needs, so look into this when making your decision.
Consider cost of replacement parts and repair services as well as electricity costs when shopping around!
Also, insure you have high-speed internet for your office space. The last thing you need is a slow internet connection when being productive or loosing that backup file!
A Planner or Calendar
Your calendar is a tool to help you manage your time. It's a way to keep track of important events and deadlines, as well as any commitments you need to make on that day or in the future. This makes it easy to remember important dates and events as they occur, so they don't slip your mind when they're due!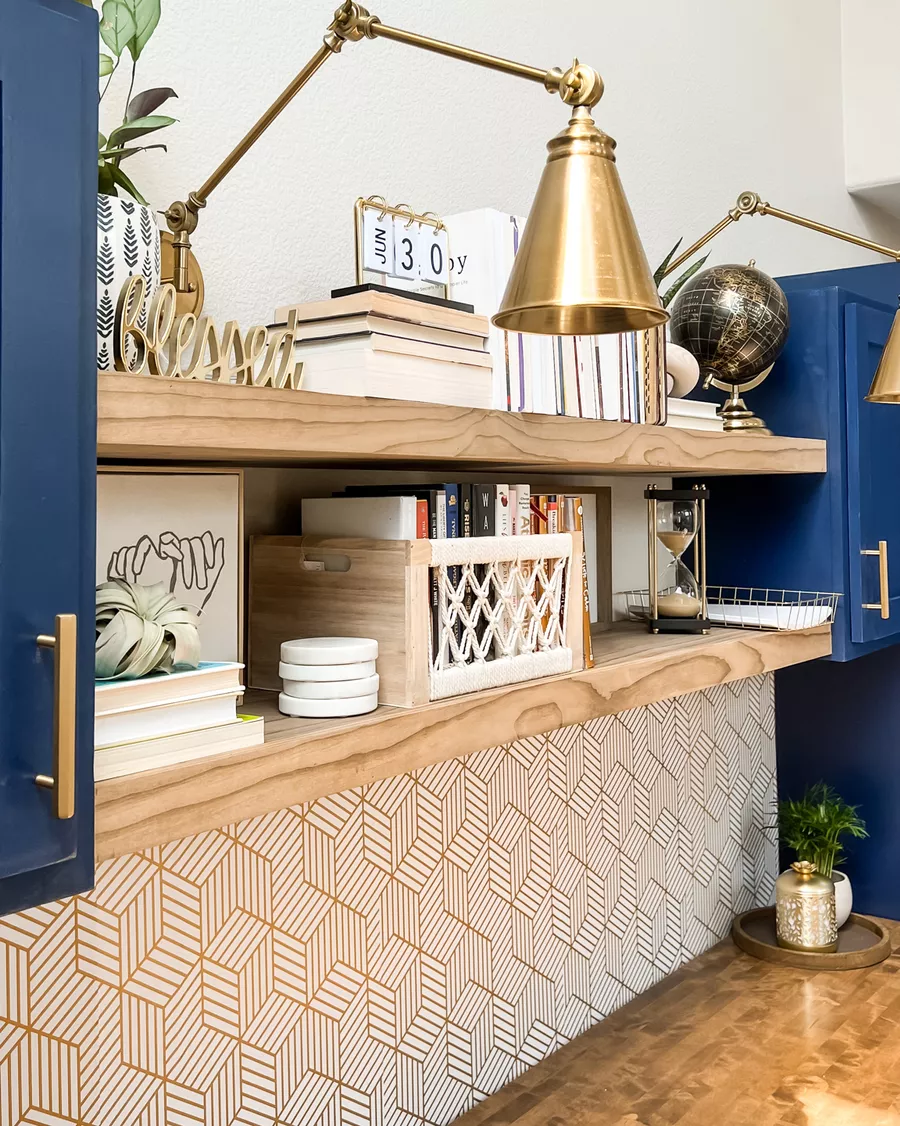 Something to make you smile
When you look at this picture, what do you see? A family photo? A loved one? Your favorite pet? A place that makes you happy to be alive, like a beach or the mountains? If so, then congratulations! You have just found your first home office essential: something to make you smile.
If the only thing that makes a room feel like home is photos of friends and family members (like me), then obviously it's time for an upgrade. I've discovered that having some kind of positive imagery in my office has helped me stay relaxed and motivated—and if it works for me, it can work for anyone! So go ahead and get creative. Take pictures of things or places that inspire or delight you; make sure they're close-ups with bright colors so they stand out against the rest of your decor...and don't forget about pets! They're great at cheering up people who need cheering up!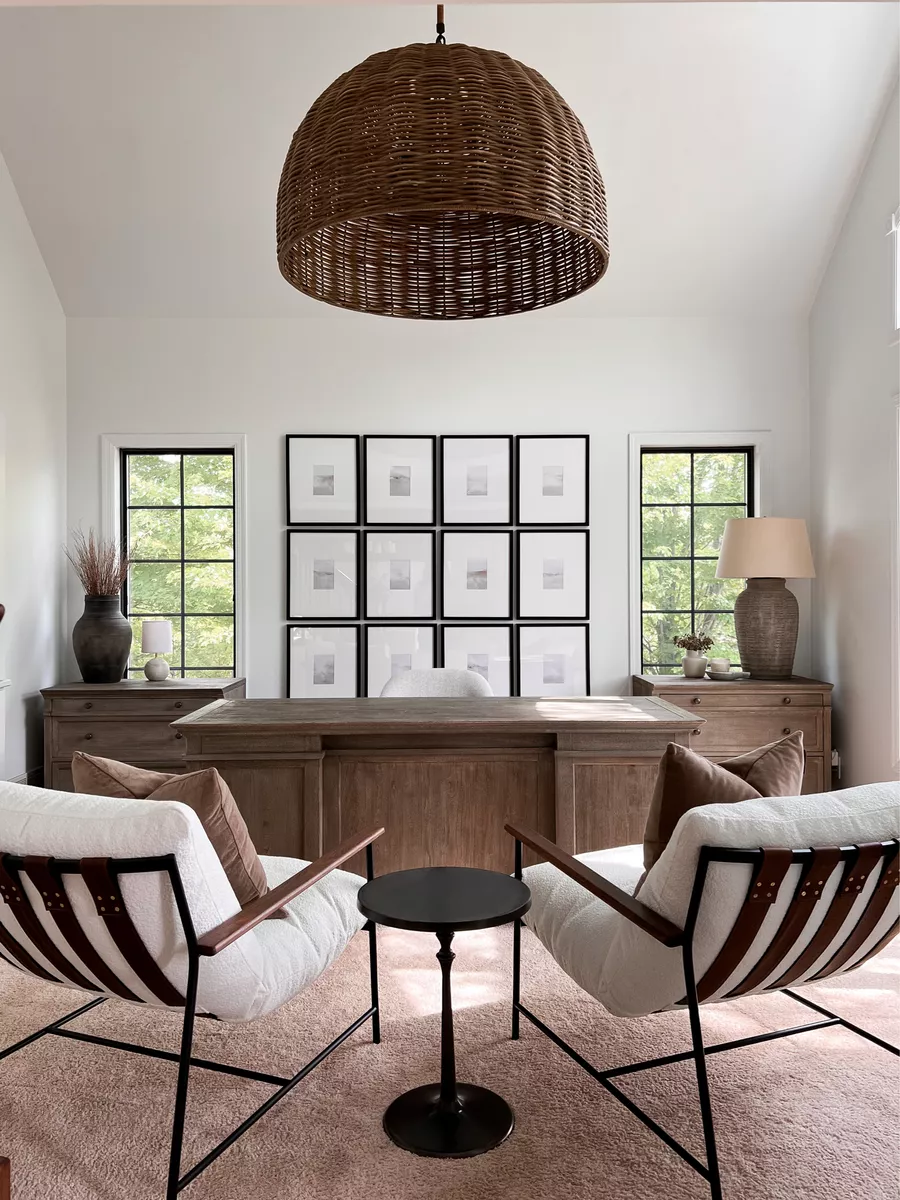 These Items to Include in Your Home Office are Essential!
Make sure your office has what it needs, not just what you might want. It can be tempting to fill your home office with all kinds of fun items that will make you feel more comfortable and relaxed. But resist the urge and stick with only those things that are actually useful in getting work done.
One way to do this is by making a list of everything you need to create an effective work space and then crossing off anything that's not absolutely necessary (e.g., a coffee table). For example, if you're writing reports on your laptop while sitting comfortably at an ergonomic desk chair, then a large monitor won't be very helpful—and may even distract from productivity by offering too much visual stimulation!
You're not going to be productive if you don't have the right tools for the job. Make sure you have everything that you need before starting an office project and you'll be on the path towards success in no time!
Until next time,
15 Genius Items to Include in Your Home Office for Maximum Productivity; the top fifteen things to include in your home office design for productivity along with tips on how to incorporate those elements.
BEST SELLERS