Our gender reveal party to find out what our baby will be! Planned a casual bbq with some friends and family, scroll down to see what the gender is (just kidding, it's a girl!!)
Disclaimer: this post may contain affiliate links, and every purchase made through these links will give me a small commission (at absolutely no extra cost for you!) AS AN AMAZON ASSOCIATE AND REWARDSTYLE MEMBER, I EARN FROM QUALIFYING PURCHASES. See Privacy Policy for additional info.
Hi Beauties!
The moment I have been waiting for, the last 20 weeks of this pregnancy has finally arrived and we finally know the gender of our baby!
I know a lot of people have their opinions about finding out the gender of your baby, which is fine. Many people had their say when I told them we would be finding out the gender. I got a lot of "why?" or "But you're ruining the surprise then". But for me, I felt that finding out the gender would make it more real.
I am still in shock that we are pregnant and still can't believe there is a little baby growing in my belly. Finding out the gender allowed me to start calling the baby "he" or "she" rather than "it". I wanted to have that connection with baby. I want to be able to decorate the baby's nursery for the gender and I wanted to be able to go shopping for cute pink or blue clothes.
The suspense was killing me and I couldn't wait to find out the gender! Of course we would have been happy with either gender, especially it being our first baby. All we care about is that the baby is healthy.
Knowing the gender for us just made it more real. My husband, Dylan, did not want to find out the gender, he wanted it to be a surprise, but I kind of talked it into him. So we agreed that our next baby, we will leave it for a surprise till the very end!
But enough rambling about that..
Lets jump into the gender reveal party shall we!?
We had a small bbq for our close friends and family. Our house is pretty small but we have a very large backyard (living in the country). But of course it poured rain the entire day so we have to find a way to squeeze 20+ people into our tiny little bungalow... we managed it was fine!
We had one table to display the pink/blue decorations and food. My grandma, mom and Dylan's mom brought the appetizers (which was so nice and helpful!). Everyone loved the apps!
My mom also brought pink and blue cotton candy which was such a cute touch to the table. I also just had a jug of lemon water too that people could help themselves too if they wanted.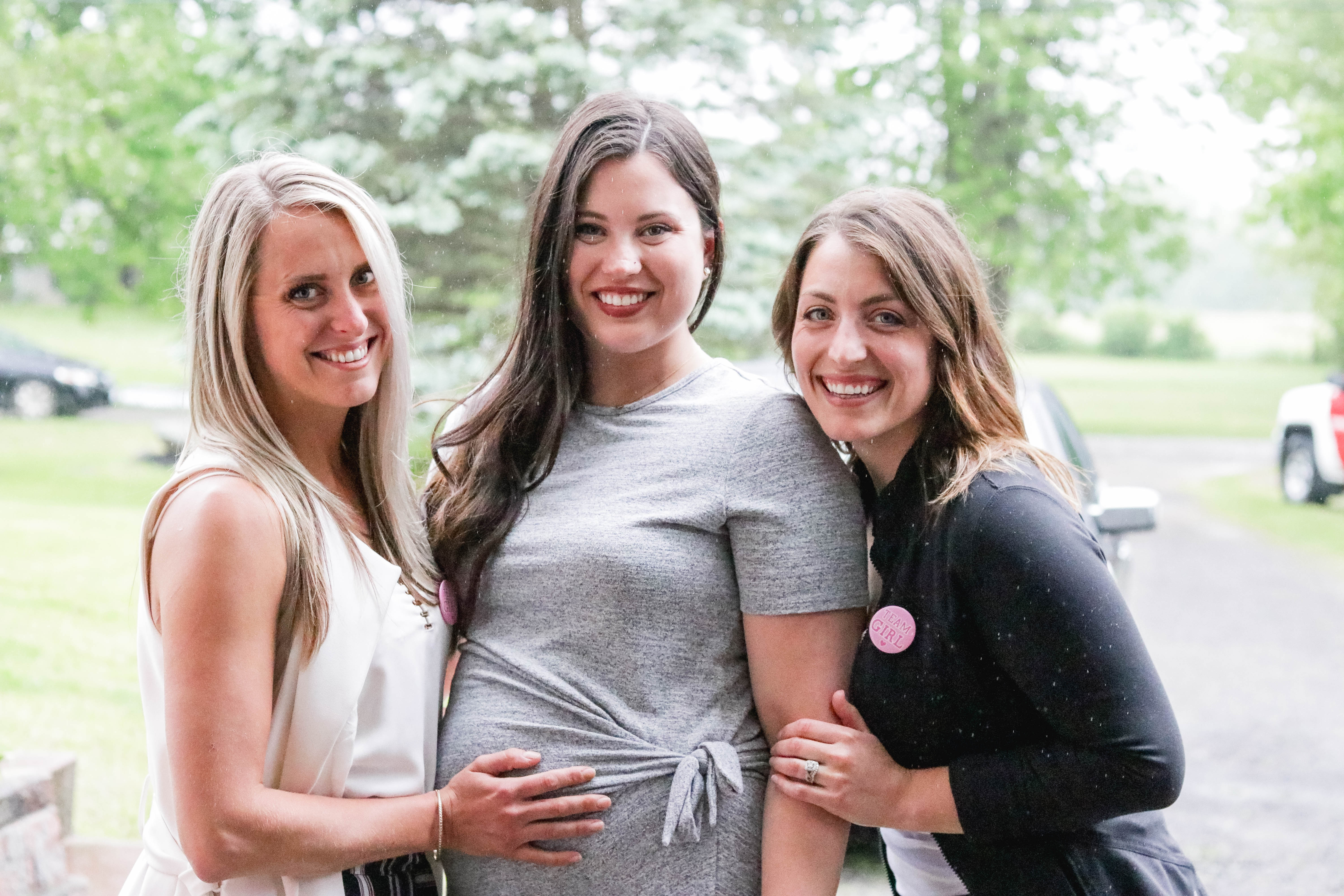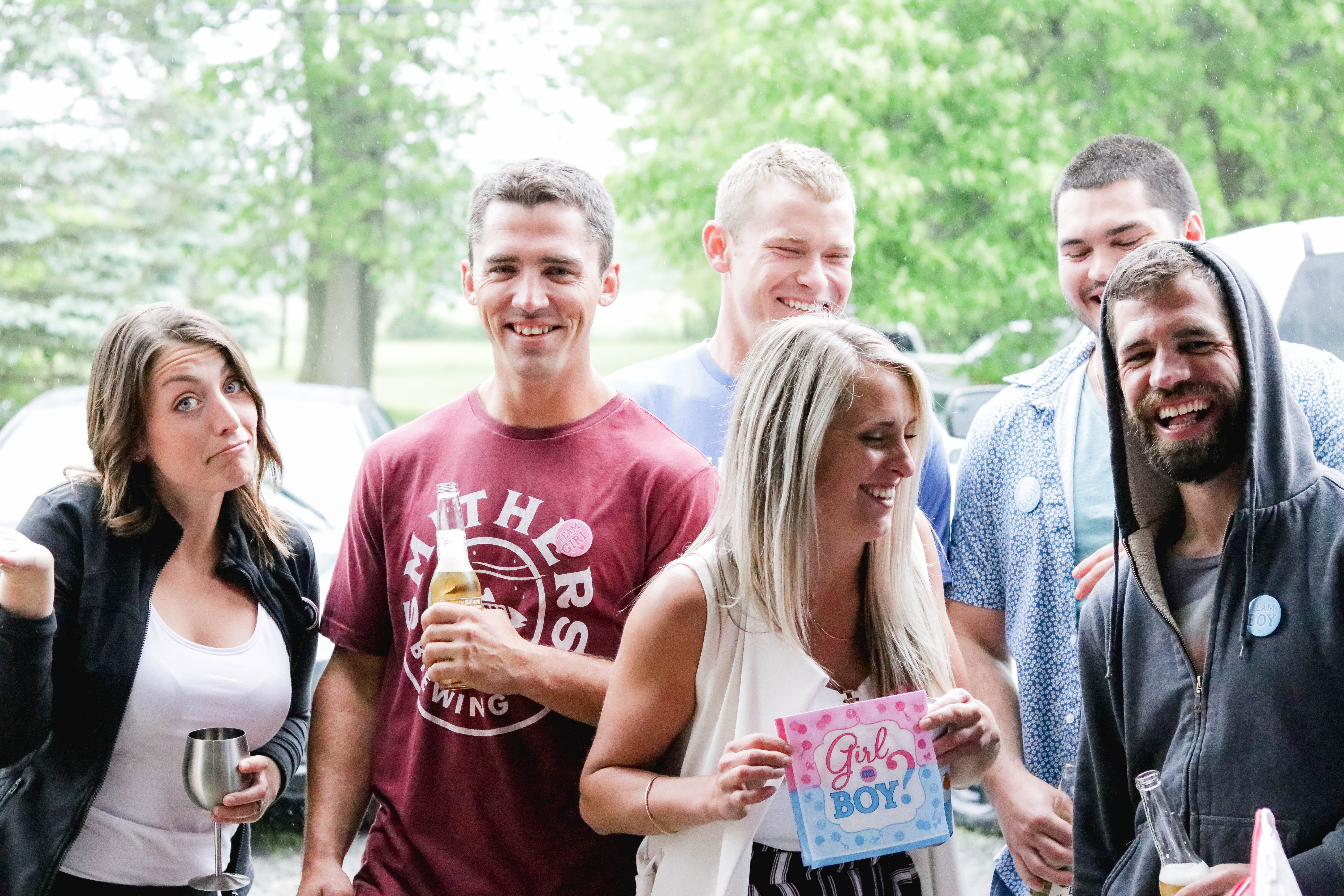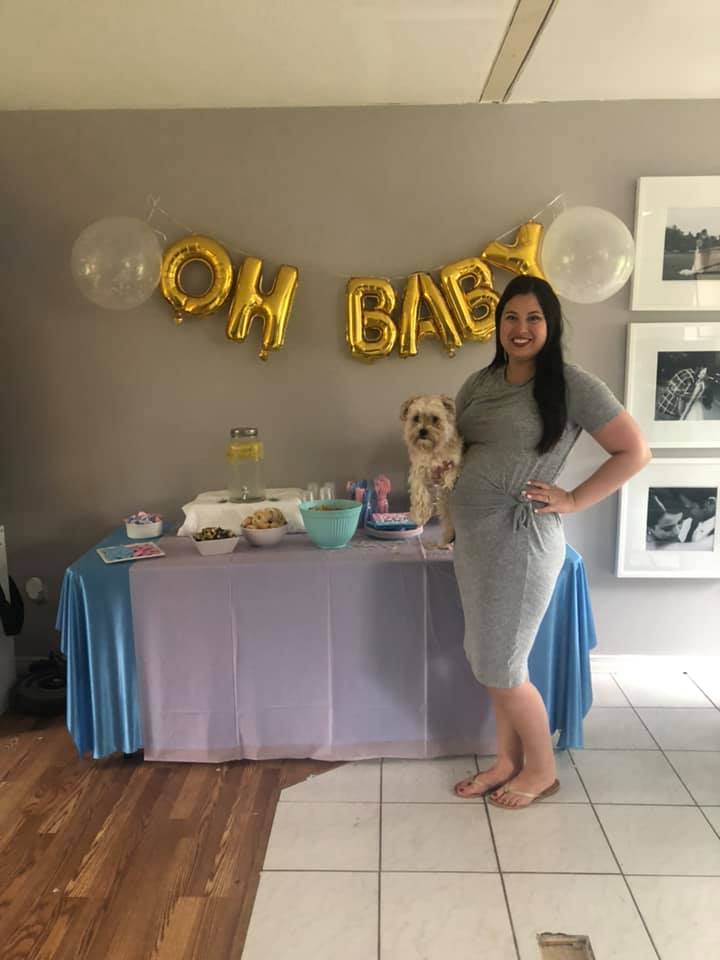 How we did the Gender Reveal:
We did the helium balloons in the box! We wanted something simple that everyone could see. Something that would be big enough that would everyone could enjoy at the exact same time.. which is why we went with the box.
I decorated the box myself with my Cricut machine. It says "Baby Kusters is a..." For those wondering, Kusters is Dylan's last name, so my married last name
And of course Diesel made it into each photo..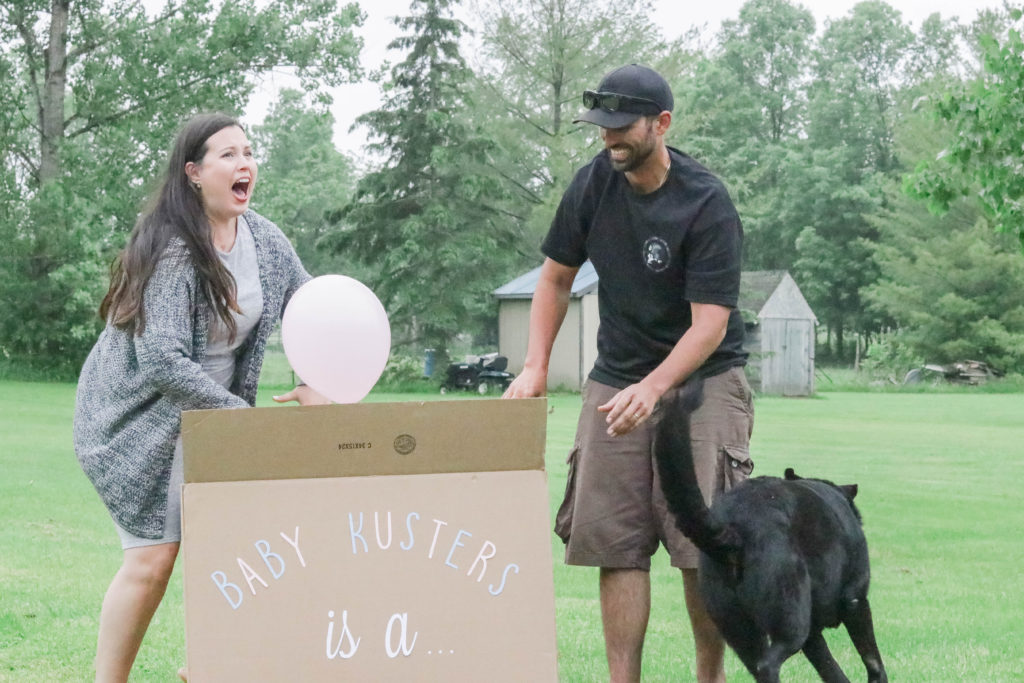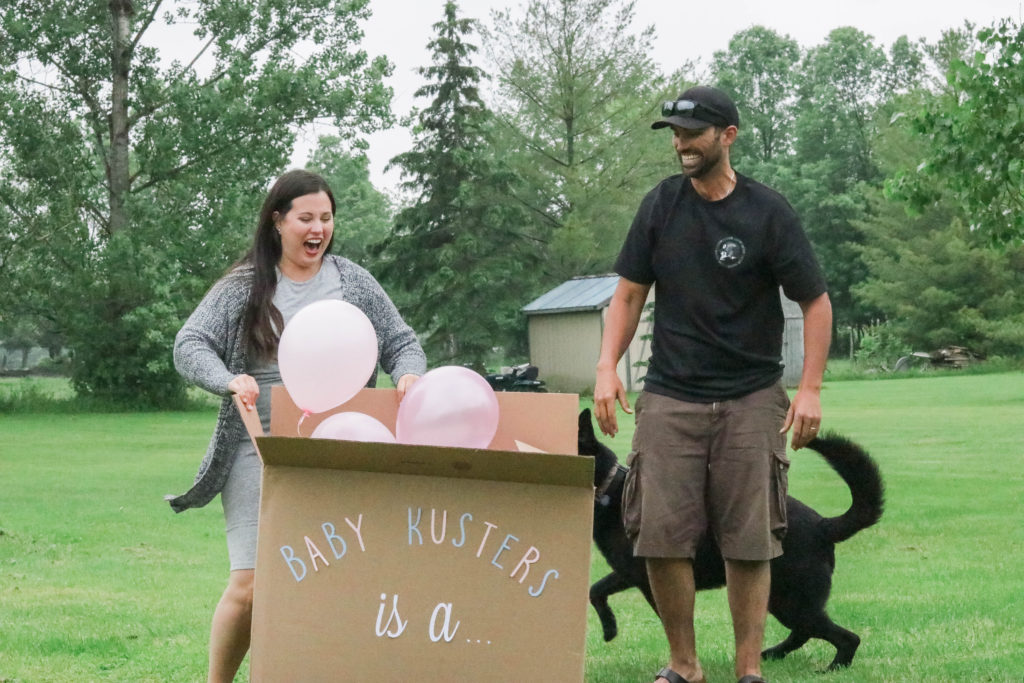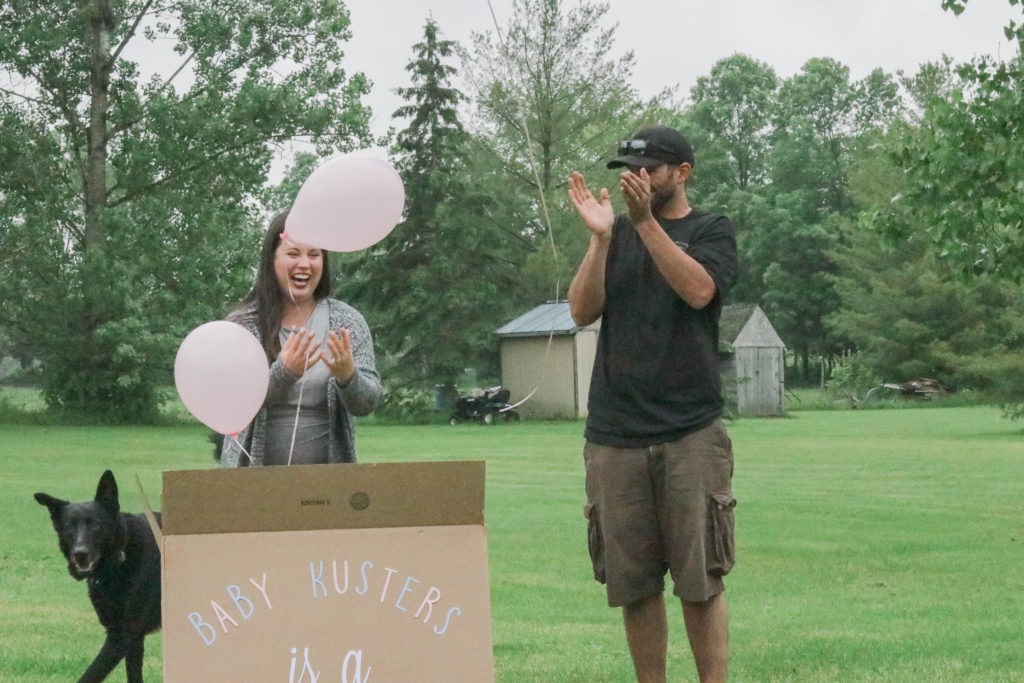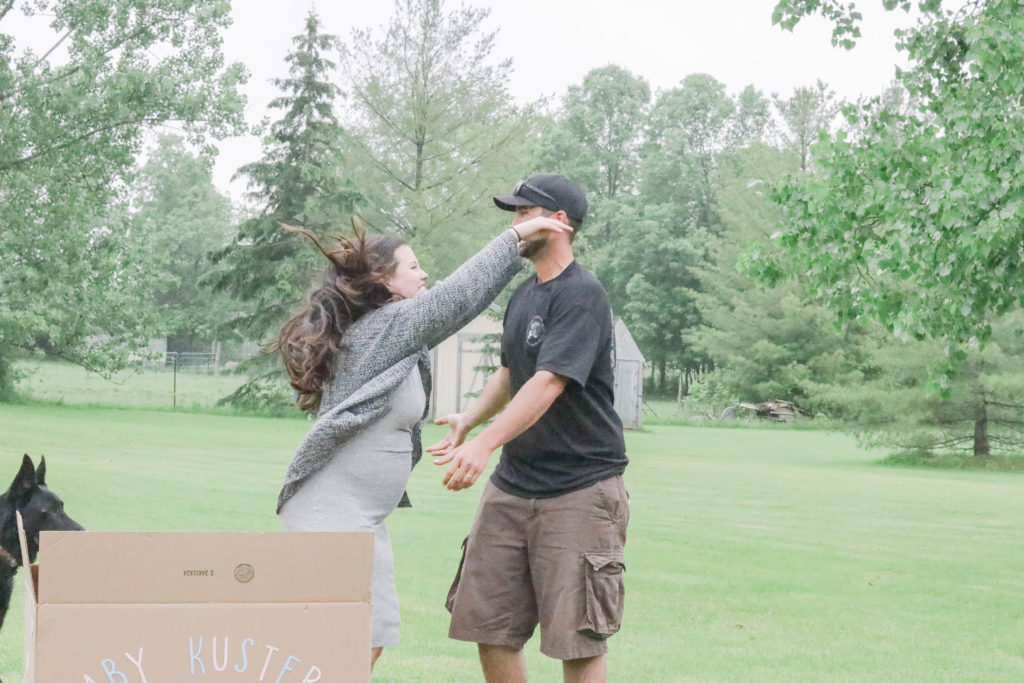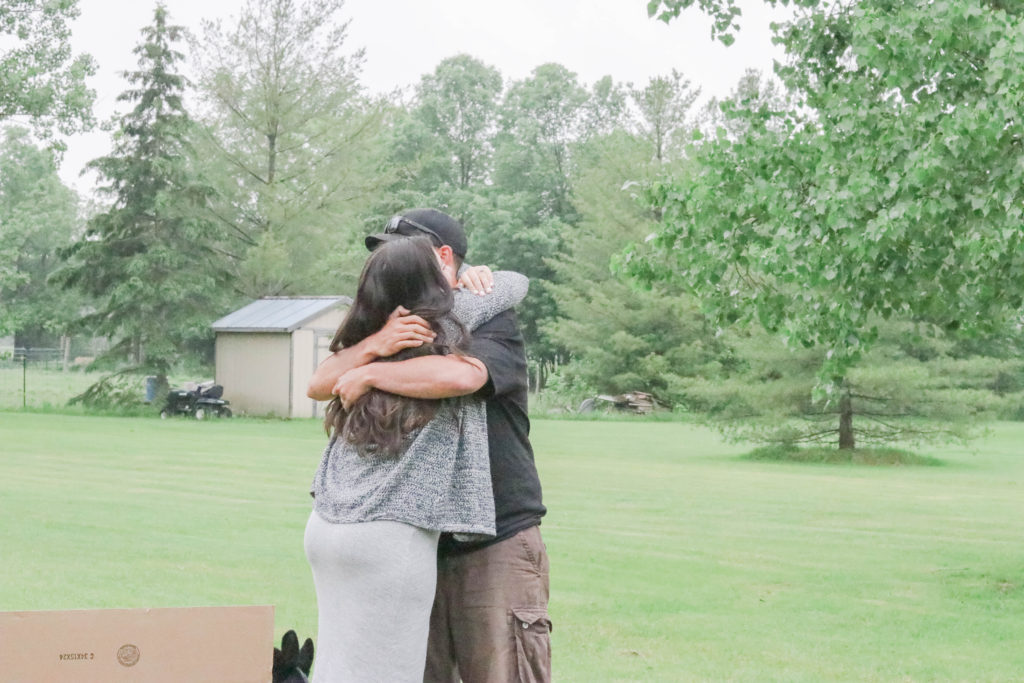 ITS A GIRL!
We were obviously super excited! I had a feeling it would be a girl from the very beginning. So I was also very happy my mama intuition was correct haha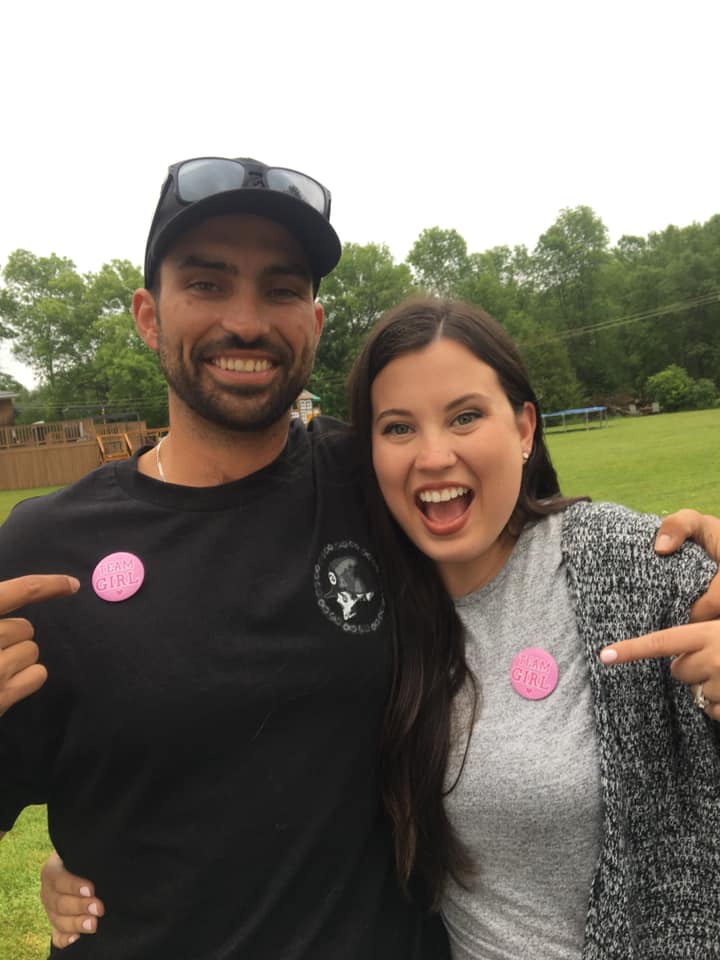 My brother was also super excited...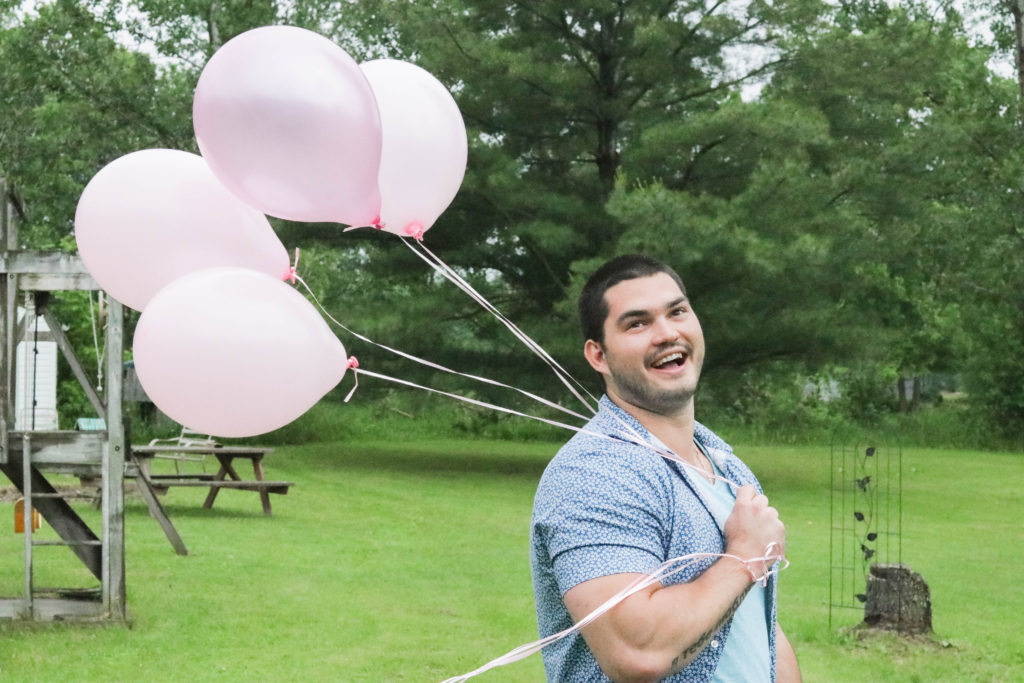 My mom was also really excited...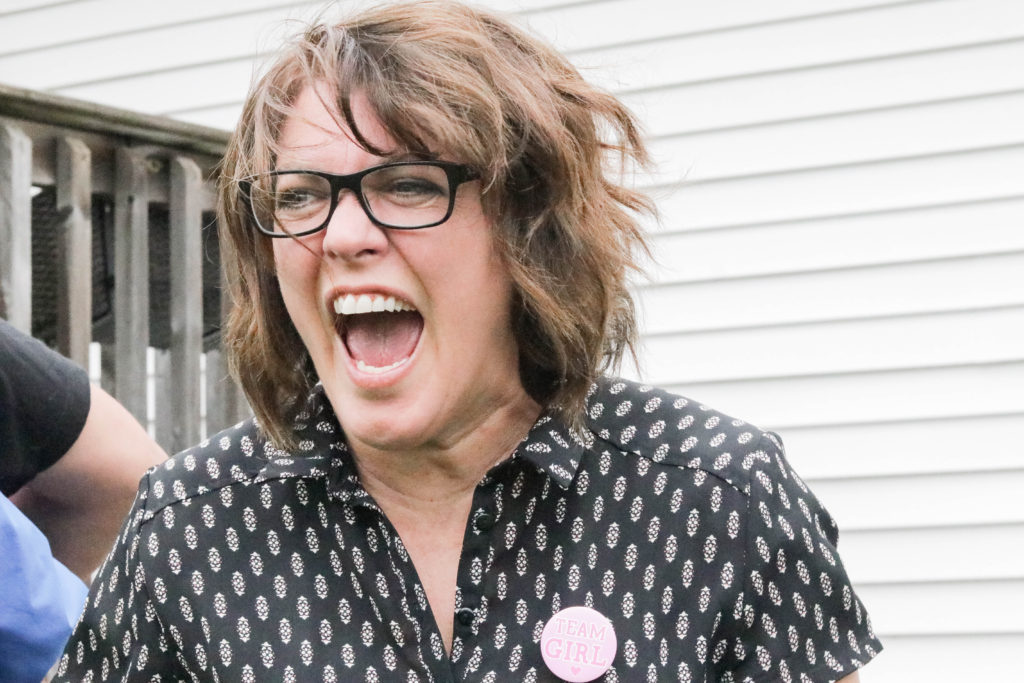 My mom was team girl the entire time too. One reason we were both really excited too was for our "4 Generation Photo". Once baby girl is born, we get to capture a 4 generation moment with my mom, my grandma and myself.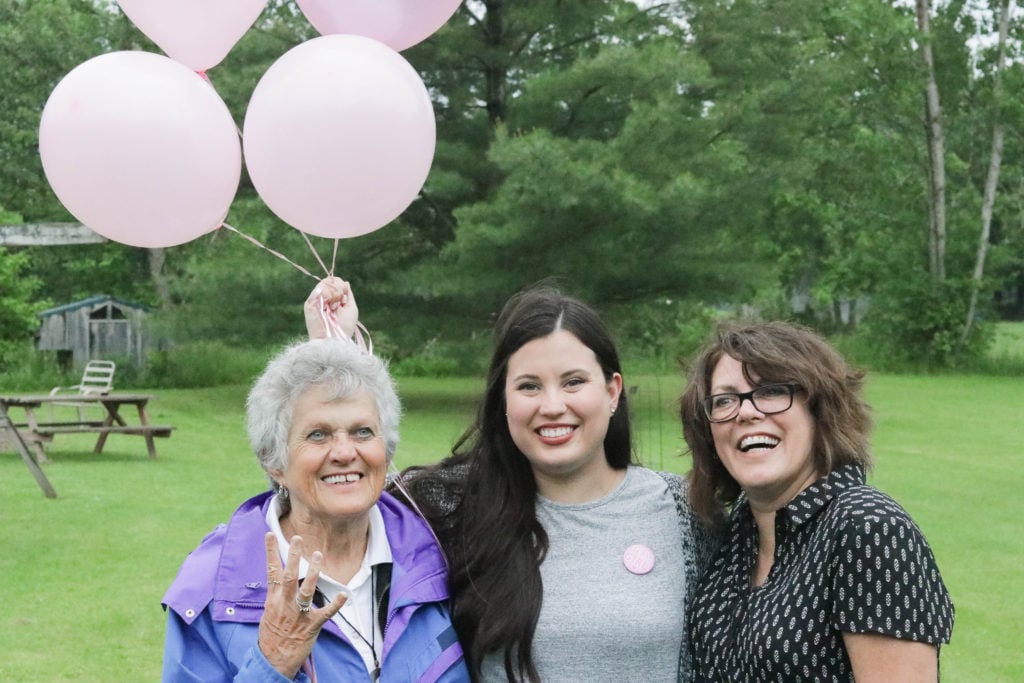 So there you have it, it's a girl and we couldn't be more excited!
18 more weeks to go until we hold this little cutie in our arms for the first time!
I hope you enjoyed this post!
Until next time,

BEST SELLERS