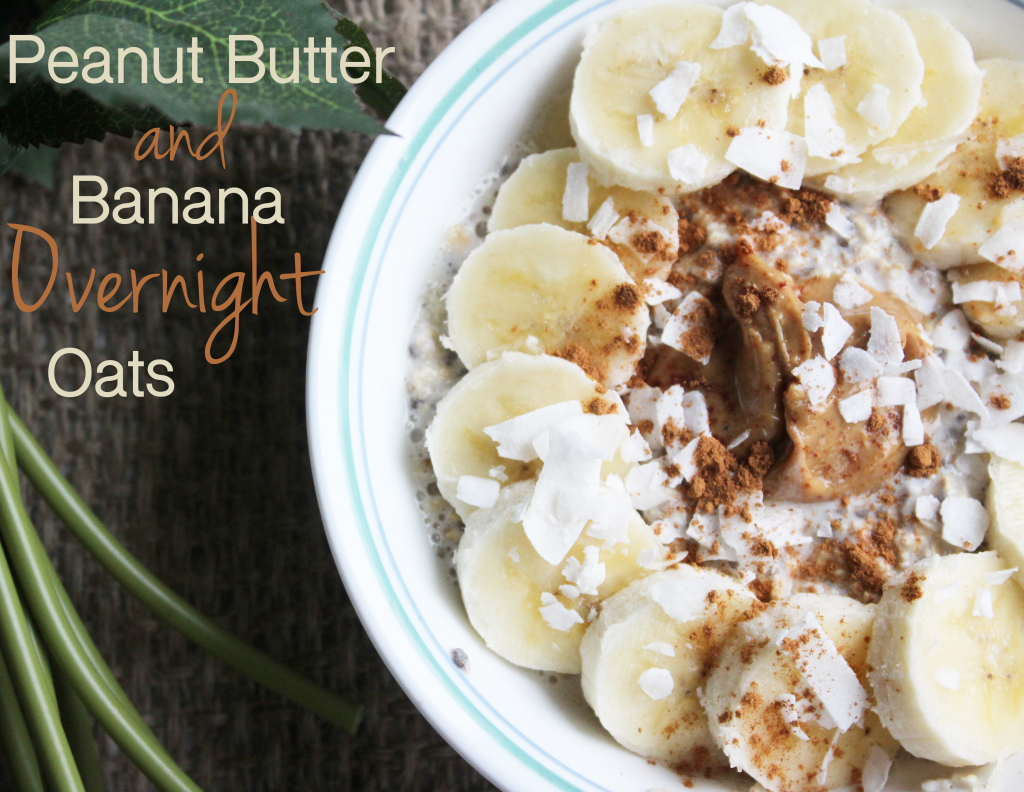 Disclaimer: this post may contain affiliate links, and every purchase made through these links will give me a small commission (at absolutely no extra cost for you!) See Privacy Policy for additional info.
Overnight oats are my addiction. I seriously can not get enough this breakfast dish. I prep it every night so I can have a delicious meal to start my day right! This is my go to recipe. Its so easy.
I usually have everything on hand. I always buy enough bananas when I do my grocery shopping so that I can enjoy one a day!
I have heard so many rumours about bananas. Everything from "it is the worst fruit to eat when you are trying to lose weight" or "if you eat more then one a day you will get a potassium overdose". But all I can say is FALSE. I love bananas and have always eaten them.. even during my weight loss journey.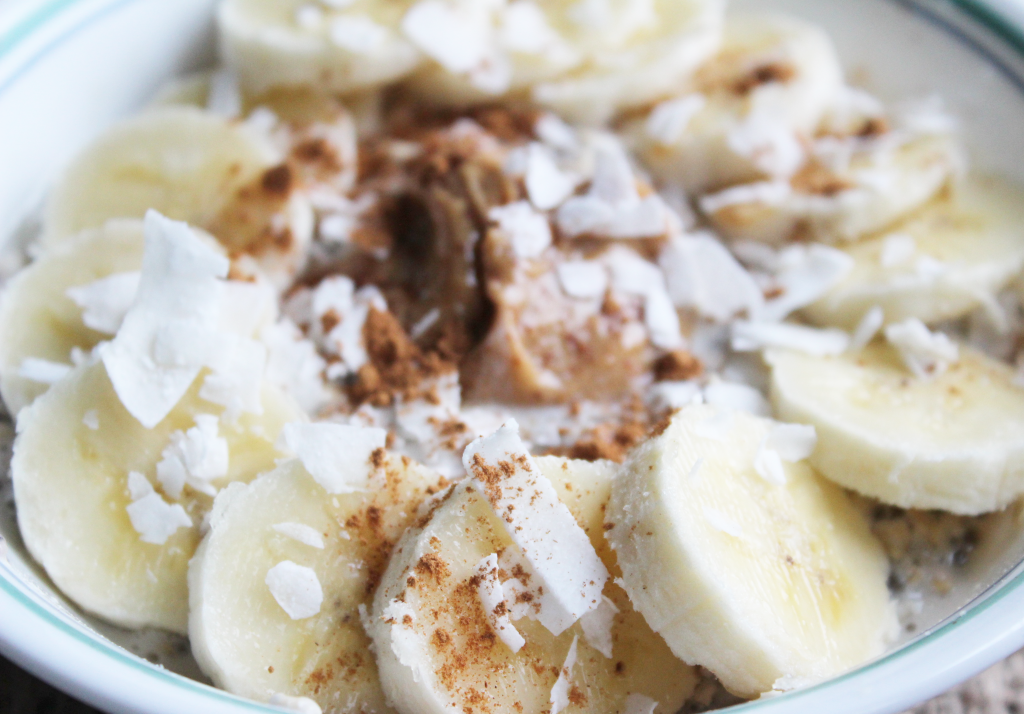 In this recipe I did sprinkle some dried coconut and cinnamon on top. You can experiment with any toppings you love. I also put chia seeds in my overnight oats. Chia seeds are a must. They are a superfood.. they are full of healthy omegas, fibre and have protein in them (which is a plus for us vegans).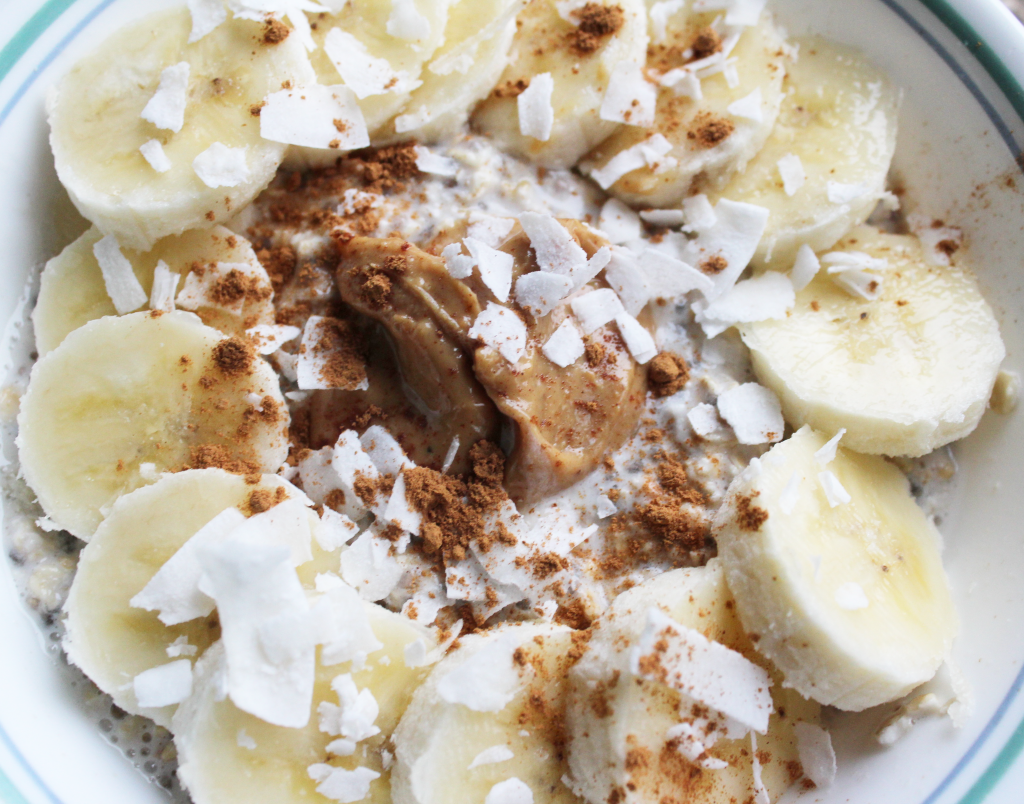 Oats are an amazing breakfast option for many reasons. They have so many health bonuses!
If your not a fan of oatmeal in the morning I can understand. I am not a fan of hot oatmeal in the morning either, but overnight oats is a meal I enjoy. Its also fun to make… I know, your probably thinking I must have a seriously boring life right?… but I am not joking! It's fun to be creative and try different ingredients in your overnight oats. Give it a try and you'll understand me better 🙂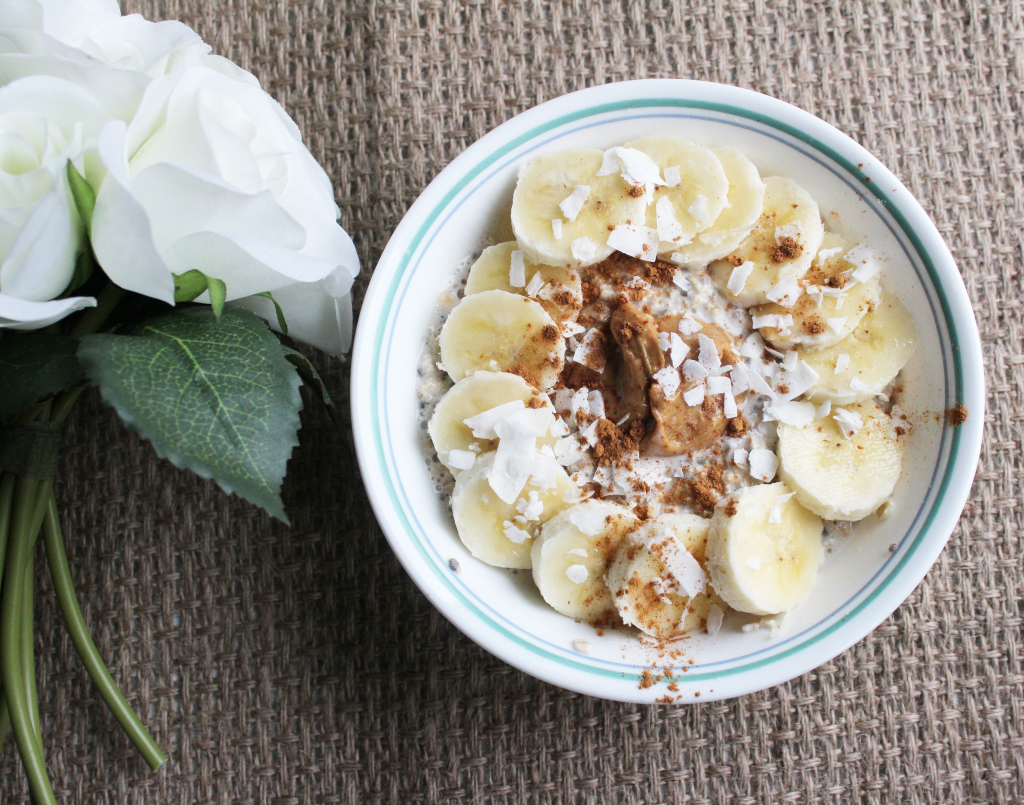 Hope you enjoy 🙂

Peanut Butter and Banana Overnight Oats
2015-10-09 16:13:45
Serves 1
Ingredients
1/3 cup regular oats
1.5 tbsp chia seeds
1-1.5 cup non-dairy milk ( I use unsweetened almond milk)
1 tablespoon peanut butter (or any other nut butter)
1 ripe banana sliced
1 teaspoon cinnamon
2 tablespoons unsweetened shredded coconut (optional)
Instructions
Mix oats, non-dairy milk, peanut butter, chia seeds, cinnamon in a bowl. It should be watery.
Cover with lid or some sort of wrap. Place in fridge overnight.
Remove from fridge the next morning, stir mixture.
Add banana slices and enjoy!
Nikki's Plate https://www.nikkisplate.com/