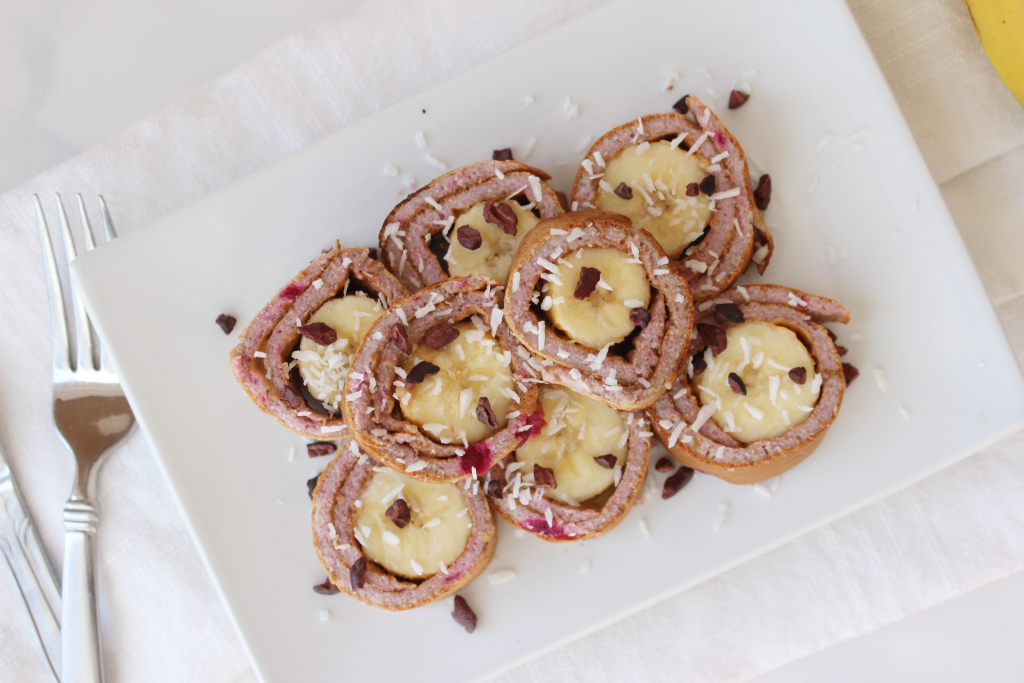 Disclaimer: this post may contain affiliate links, and every purchase made through these links will give me a small commission (at absolutely no extra cost for you!) AS AN AMAZON ASSOCIATE AND REWARDSTYLE MEMBER, I EARN FROM QUALIFYING PURCHASES. See Privacy Policy for additional info.
Hey everyone! Just threw together this vegan and gluten free recipe this morning (more like afternoon because I worked a night shift last night and did not wake up unit 1pm today)! This recipe was super easy to make, literally took me 5 minutes to whip together. I made a crepe light mixture and added some raspberries to it.. because I wanted them to be pink hehe. I just blended everything together in my magic bullet (I am sure you can just use a regular blender). I love my magic bullet. I use it every morning. I cook for one, so this blender makes it easy to create delicious meals for one.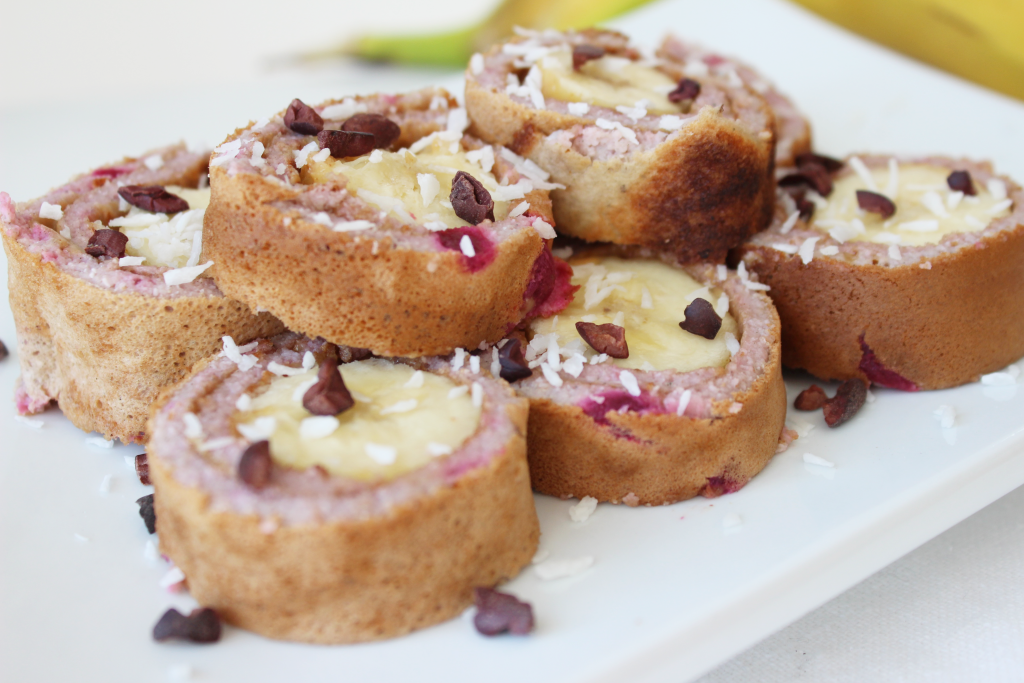 Once it is all blended up I just poured it into a heated pan. It should make one large crepe like creation. It cooked for maybe a minute on each side. Then I flipped it onto a plate, and let it cool for maybe 2 minutes. Once the crepe was not too hot, I smeared some naturally organic peanut butter on the entire crepe. Then I pealed a banana and rolled it up in the crepe. You have to be super careful to not let it break apart and rip. Super delicate hands here people!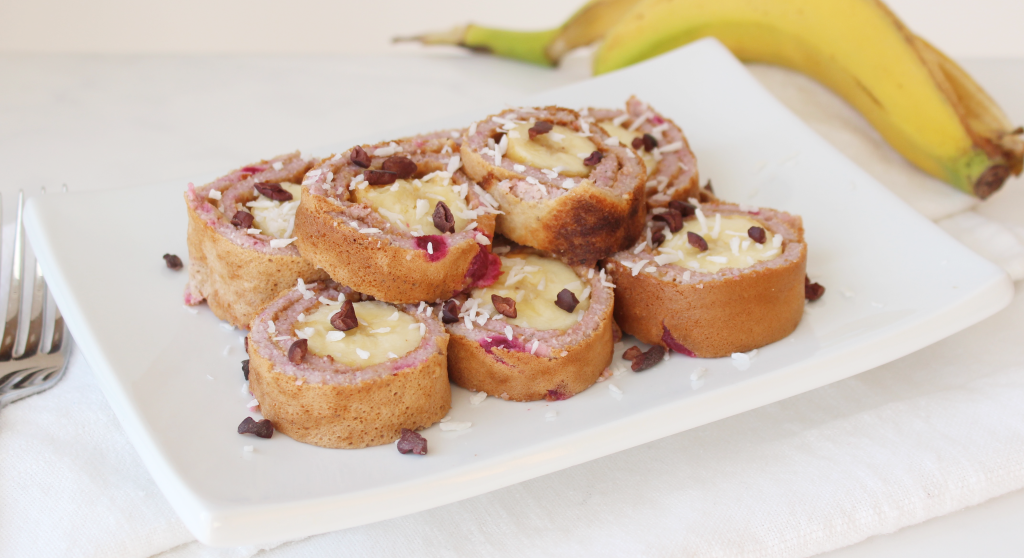 Then I sliced it carefully with a steak knife into little pieces just like this! Easy and delicious!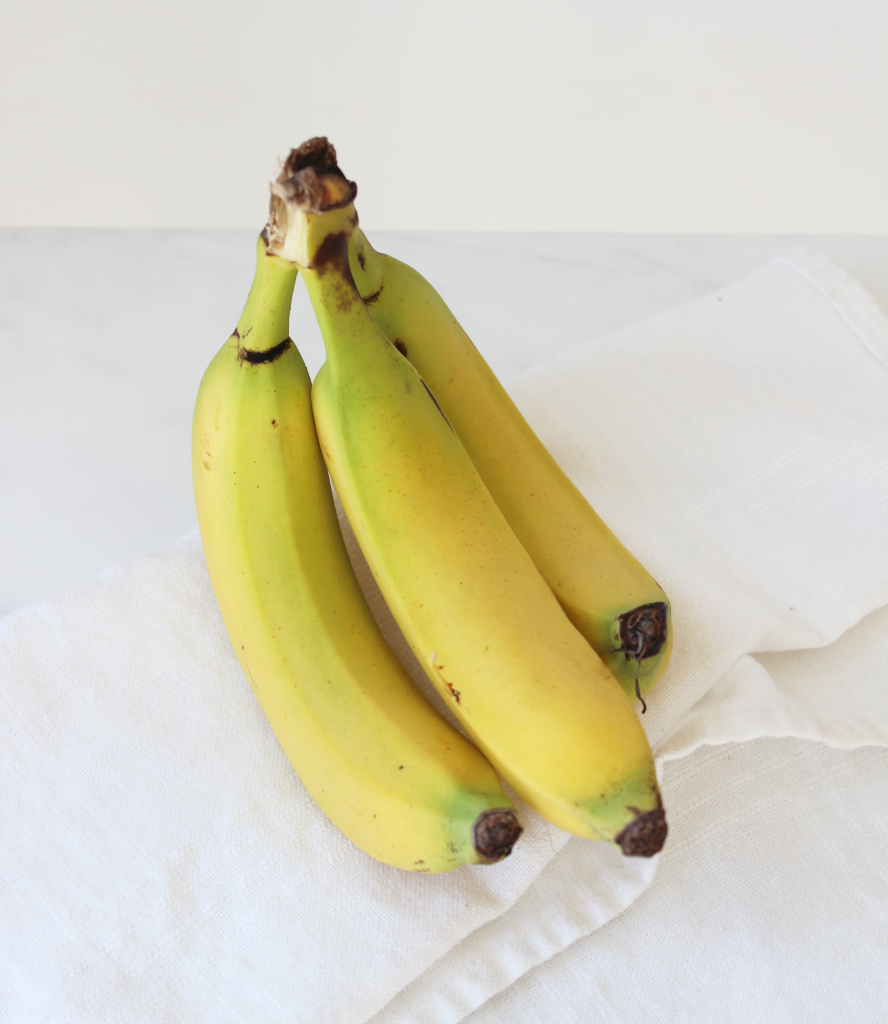 Enjoy 🙂
Raspberry Peanut Butter and Banana Roll-Ups
2016-03-03 12:47:28
Gluten free and vegan roll ups.
Ingredients
½ cup coconut flour
½ cup almond milk + ½ tablespoon almond milk
1 tablespoon coconut oil
1 teaspoon spirulina powder
¼ cup raspberries
1 tablespoon arrowroot powder
1 banana
2 tablespoon natural organic peanut butter
OPTIONAL TOPPINGS: maple syrup, coconut sprinkles, cacao nibs
Instructions
Heat pan on stove, melt coconut oil on pan to act as a nonstick layer.
Pulse remaining ingredients (except banana and peanut butter) in a blender until smooth. Pour batter onto pan creating a thin coat on the pan. Cook one minute per side.
Once finished cooking, smear peanut butter on the wrap. Place banana on wrap and roll up. Slice in to ¼ inch pieces.
Notes
Make sure the pan is super hot and you spread the batter thin.
Nikki's Plate https://www.nikkisplate.com/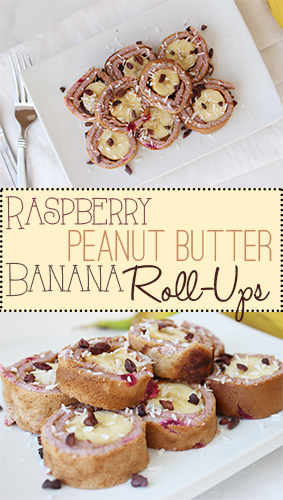 BEST SELLERS