Scream Pumpkin Carving Stencil (FREE PRINTABLE); pumpkin carving scream face that you can print, trace and cut out on your pumpkin for Halloween!
Disclaimer: this post may contain affiliate links, and every purchase made through these links will give me a small commission (at absolutely no extra cost for you!) AS AN AMAZON ASSOCIATE AND REWARDSTYLE MEMBER, I EARN FROM QUALIFYING PURCHASES. See Privacy Policy for additional info.
Are you looking for scream pumpkin carving stencils, patterns and ideas?! I've got you covered in this post! This post is all about scream face pumpkin carving and I know you will find exactly what you are looking for! Skip the traditional jack-o-lantern
If you are looking to carve the best Halloween pumpkin this year for your porch this October but aren't that creative, then I highly recommend doing a scream face on your pumpkin. These scream pumpkin carving patterns work on medium and large pumpkins. They are great for beginners and the best part, they are free! Your friends and family will know you for this famous work of art hehe Keep reading for the free template document below!
GET YOUR FREE PRINTABLE PUMPKIN STENCILS HERE
Please note, these drawings are not mine, I created this printable in Canva. Canva is an easy-to-use graphic design platform that allows you to create stunning visuals for social media, presentations, websites, and more! I literally use it for everything!
Scream Pumpkin Carving
I've created this free scream pumpkin carving stencil that's perfect for your fall festivities. Just print it out and cut along the lines, then use it as a guide to help you create a fun and festive design on the side of your pumpkin.
You can also use this stencil to create fun designs on watermelons or other fruits, or even try making an amazing jack-o'-lantern (or two!) out of papier mache! The possibilities are endless when you put our stencils to work.
The best thing about this scream pumpkin carving stencil is that it's totally customizable—you can choose which parts of the design you want to include by either printing out individual sheets or just printing out the whole thing at once.
Also, if you're feeling extra crafty, try drawing your own stencils on a piece of paper first and then cutting them out before transferring them onto cardstock. That way, if the original design doesn't come out right, there's no risk of wasting paper!
Scream Face Pumpkin Carving Ideas
HOW TO USE THESE PUMPKIN TEMPLATES
Print out the PDF of patterns on heavy paper or card stock.
Cut out the pattern pieces with a pair of scissors or an X-Acto knife.
Tape the pattern together and to the hollowed-out pumpkin's surface. (you may wish to use clear tape so you can still see your lines).
Using a pencil and ruler, mark off where you want to carve out a hole for your light source (e.g., battery-powered tea light). Make sure your lines follow the outline.
Carefully cut along the lines with an X-Acto knife or similar tool that won't dull easily (such as a razor blade). Don't press too hard—you don't want to break through into another layer of pumpkin flesh!
If you don't actually want to carve them out, you can just use these templates as a guide for drawing the scream face right onto the pumpkins with permanent markers.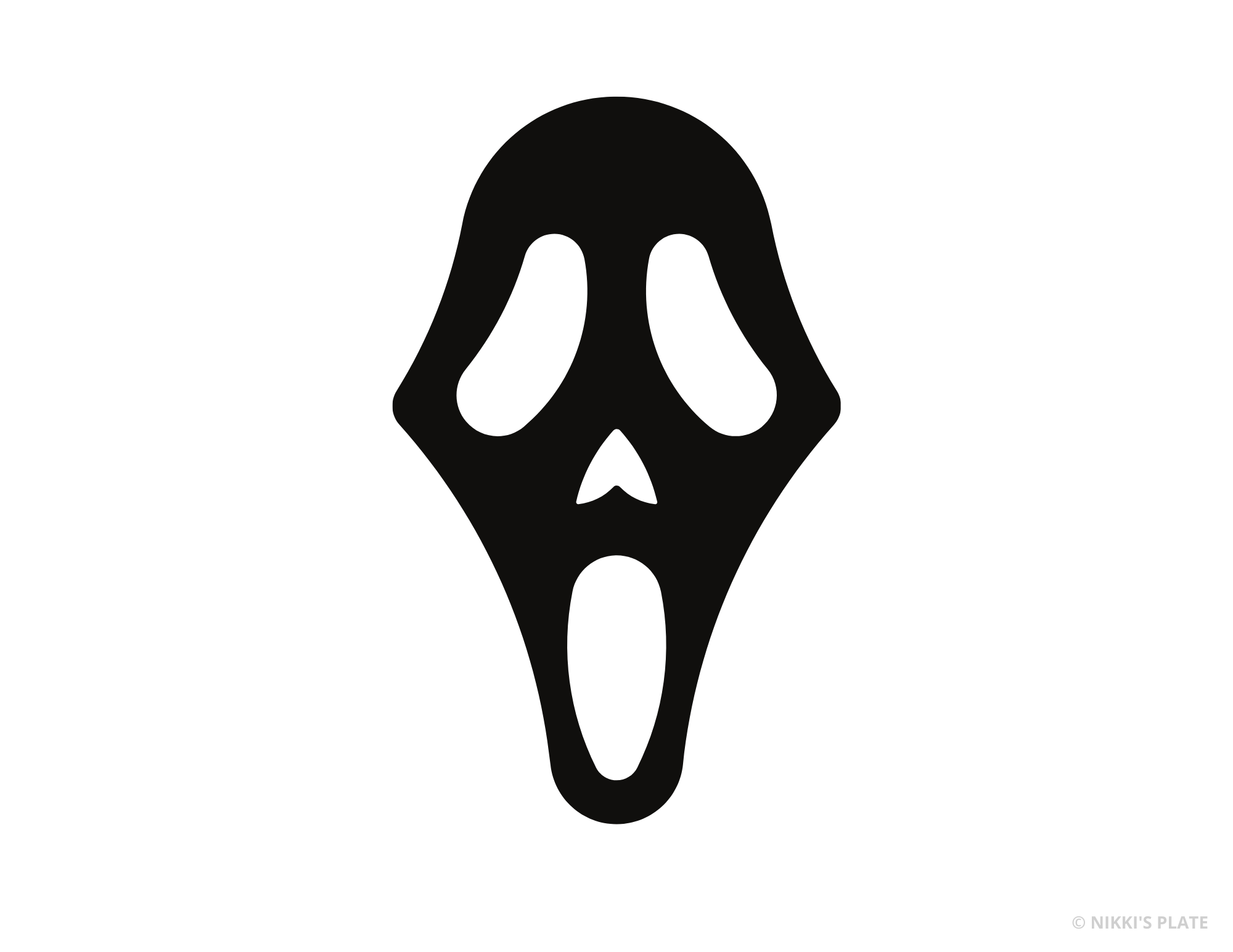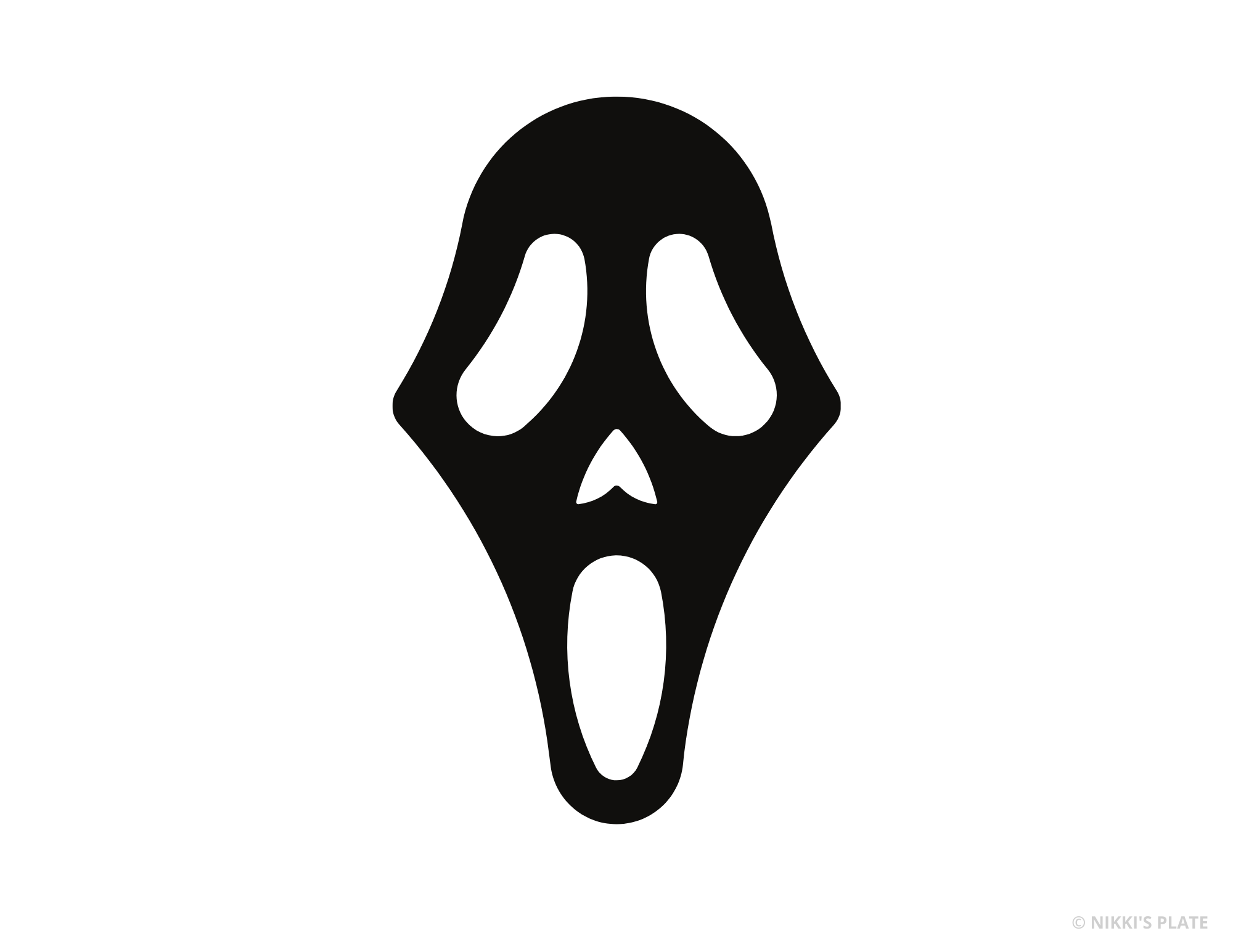 Where to Buy Scream Pumpkin Stencils
What to do with your Finished Pumpkins
Fill it with candy. This is the most obvious option, and also the best. You can fill your carved pumpkin with anything from chocolate to fruit to gumballs—whatever you like!
Turn it into a jack-o'-lantern. If you're not going to use your pumpkin for food, you can always carve faces into it and light it up to scare away burglars or trick-or-treaters. It'll be the best decoration in your neighborhood!
Use it as a vase for flowers and herbs. Carved pumpkins are great for decorating all year round, not just Halloween! This is especially useful if you're looking for a way to make use of your leftover jack-o'-lanterns after Halloween—simply turn them into flower vases or planters for herbs like parsley and rosemary.
Download Halloween Pumpkin Carving Scream Template Here
More Carving Pumpkin Patterns:
I hope you enjoyed this simple design that is great for beginner or advanced pumpkin carvers! Make sure you follow my instructions, and give those kids a hand! Light the way on Halloween night with a pumpkin glow of scream faces! Have fun!
Until next time,
BEST SELLERS