One of the most frequent question I am asked is how to start a successful blog, So I thought I would throw together a page of resources that I have used to start my blog and help it grow. If you have any further questions, please feel free to e-mail me!
Disclaimer: this post may contain affiliate links, and every purchase made through these links will give me a small commission (at absolutely no extra cost for you!) AS AN AMAZON ASSOCIATE AND REWARDSTYLE MEMBER, I EARN FROM QUALIFYING PURCHASES. See Privacy Policy for additional info.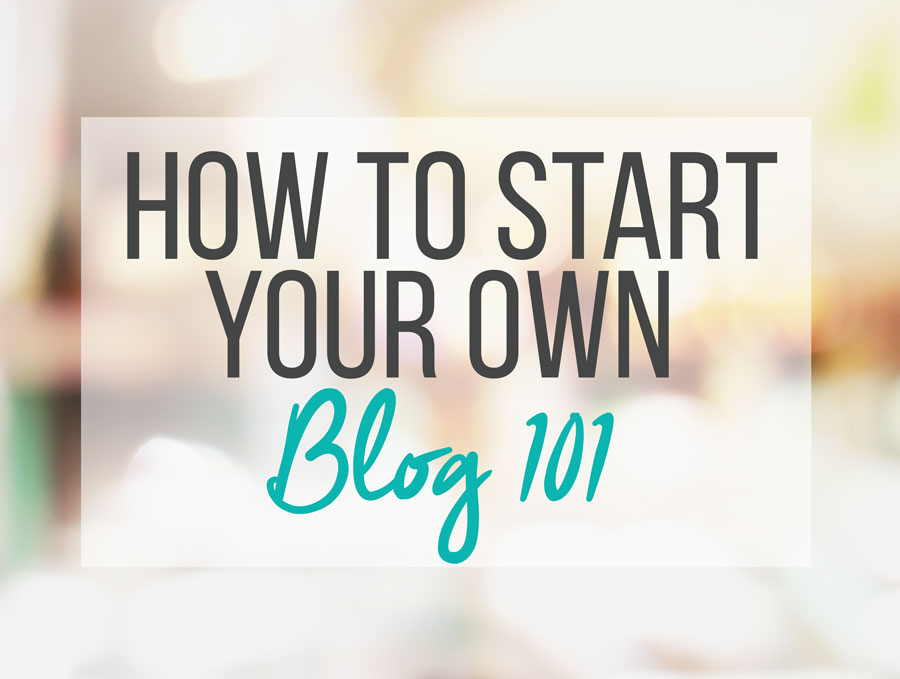 Fear not! Starting your own blog is incredibly easy now. There are so many resources out there that allow you to follow step-by-step instructions to build your dream site. You can pop up your site in minutes with just using free wordpress or Tumblr but if you want a unique blog with your own design and branding, I suggest going a little further. This way costs you a few dollars a month, but is worth it in the end – start making coffee at home instead of buying Starbucks every morning and BOOM you will have enough money to start your blog. Here is the basic steps:
Download the WordPress software for free at wordpress.org (not wordpress.com)
Get a host and domain! BlueHost is the host I use an is around 10-15 dollars a month (depending on the package you choose)
Follow WordPress's 5-minute install instructions
Check out my "How To Start A Blog" post which is a more in-depth list of steps and instructions
So obviously there is a lot of lingo that can make it difficult to fully understand the world of blogging. So I am going to quickly break it down for you – urban dictionary style.
DOMAIN: This would be your website address (your URL). Unless you are using a free service, you will have to imitate your creative juices to come up with a blog name! Mine would be "nikkisplate.com" … incase you weren't aware yet. Try to pick a domain name that is unique, easy to remember and spell. Your domain is your branding and your label. You will be repeating it a lot so make sure you put some thought into it. Choose a domain that will intrigue others and that gives some light to your blog topic.
HOST: Your web host (hosting service) is where all of the files that contain your blog are stowed. All your documents, photos and posts are connected with your host. Hosting plans come with a monthly fee – Sorry if I just broke your heart – but the fee is worth it, I promise. I can not count how many times my blog has crashed because of me pretending I know what I am doing… Each time I just give my host a call and they are able to restore my files for me. They are amazing… I cannot speak highly enough. You can always upgrade server and plans as your site grows. I loved starting with BlueHost. They offer so much tech support via phone and email.
BLOGGING PLATFORM: This would be the software that allows you to edit, create and post to your blog. It is connected to your host. WordPress is one of the most used blogging platform out there. I highly recommend using WordPress. This platform offers an easy way to design, post, create and track statistics on your blog. They have a HUGE community with endless support.
THEME: This is the fun part. Designing your blog layout. A theme is a packaged kit that acts as a basic layout and design. There are many themes out there which can all be downloaded to your blogging platform (WordPress). WordPress offers many free themes but there are also other, more unique themes, out there (which can cost a pretty penny). I suggest starting with a free theme for sure! My current theme is Foodie Pro by Genesis. I started with this and customized the design colours and photos etc. Foodie Pro is great because it is super easy to customize.
When I started my blog, I never expected to make money. I actually did not even know you could earn an income! Over the past few years, I have come to learn that blogging is a growing business, with ad networks, affiliate programs, sponsored content, and several other things that allow publishers to monetize their site.
My Favourite Blogging Tools:
Bluehost - My current hosting company. They are reliable, fast and most importantly affordable. Their support staff is also helpful and answer all my questions. Check out my easy step by step guide: How to Start a Blog
Tailwind - My all time favourite scheduling tool for sharing your content on Pinterest and Instagram! Tailwind saves SO much time and increases your traffic and followers. BEST. TOOL. EVER.
Foodie Pro Theme - This is my current blog theme used on Nikki's Plate. I am so obsessed with it. It took my blog to the next level. Its easy to use and has so many additional features that make blogging easy. This is a Genesis Framework Theme
Food Blogger Pro - learn how to start, grow and make money with your food blog!
WP Tasty - Handcrafted WordPress plugins made by experts in the field!
Share a Sale - This is a great place to find tons of affiliate programs so you can start earning money on your blog by just adding a link!
ConvertKit - This is a VERY popular email newsletter provider. Many bloggers love using covert kit to grow their email list!
OptinMonster - This tool is a great way to grow your email list. Easy way to turn visitors into subscribers and costumers!
Other Favourites:
Ebates - I love making money while I shop. Who wouldn't! Ebates offers cash back when you make purchases through their website! How awesome is that!?

Disclosure: Please note that some of the links are affiliate links, and are at no additional cost to you.
BEST SELLERS