This detox green juice recipe helps you lose weight, get healthy and detox your body. Its delicious and easy to make!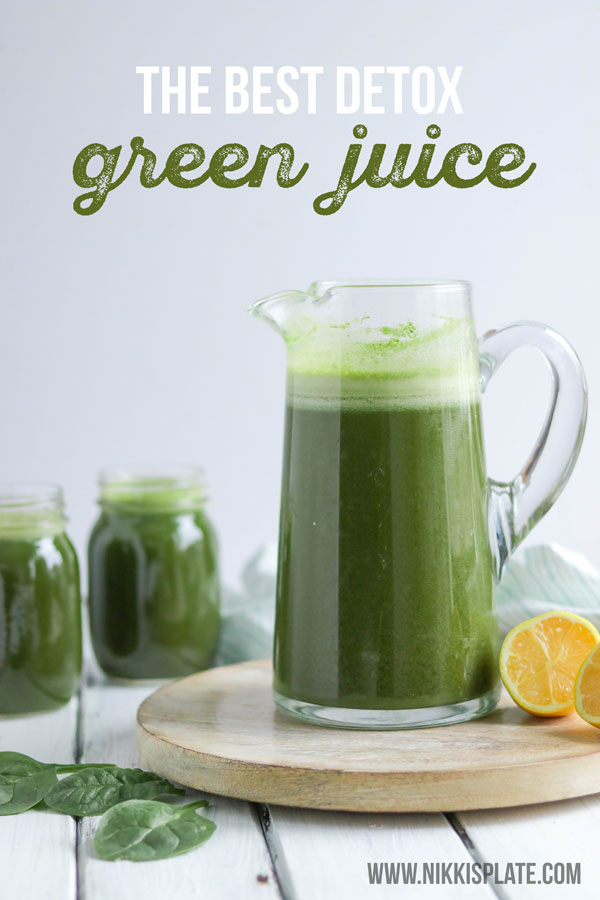 Disclaimer: this post may contain affiliate links, and every purchase made through these links will give me a small commission (at absolutely no extra cost for you!) AS AN AMAZON ASSOCIATE AND REWARDSTYLE MEMBER, I EARN FROM QUALIFYING PURCHASES. See Privacy Policy for additional info.
I started juicing about 3 years ago.
It was the number one thing I wanted for Christmas a few years ago. A beautiful juicer. I thought it would be so amazing to have a juicer at home instead of buying bottled juice at the grocery store. I always wonder how much preservatives are in those juices... I wanted to have a stock of green juice in my fridge that I could enjoy every morning just like I enjoy my morning coffee.
Juicing is just such an easy way to add some nutrients to your morning routine without having to think about it.
RELATED: Miracle Foods To Help You Lose Weight FAST
This juice is packed full with so many vitamins and nutrients. It has done so many wonderful things for my body. The most noticeable being my skin. My skin is so clear and just glows with such radiance. I have never had such admirable skin before. I had always suffered with eczema my entire life. My skin was always dull, dry and itchy, but since adding a detox green juice to my morning routine, my skin is now illuminating.. along with my favorite skincare products too of course!
Of course there are a lot of other benefits of drinking a detox green juice every morning such as weight loss. A lot of people turn to juicing as a way to help them lose weight. Now, adding juice to help you lose weight is a tricky one... and I am going to be honest here with you. You can not just add in this juice to help you lose weight. In order to lose weight you need to be in a calorie deficit. You also need to be active and exercise. I have found juicing helped me lose a few pounds because I was turning to this juice instead of grabbing a high calorie snack.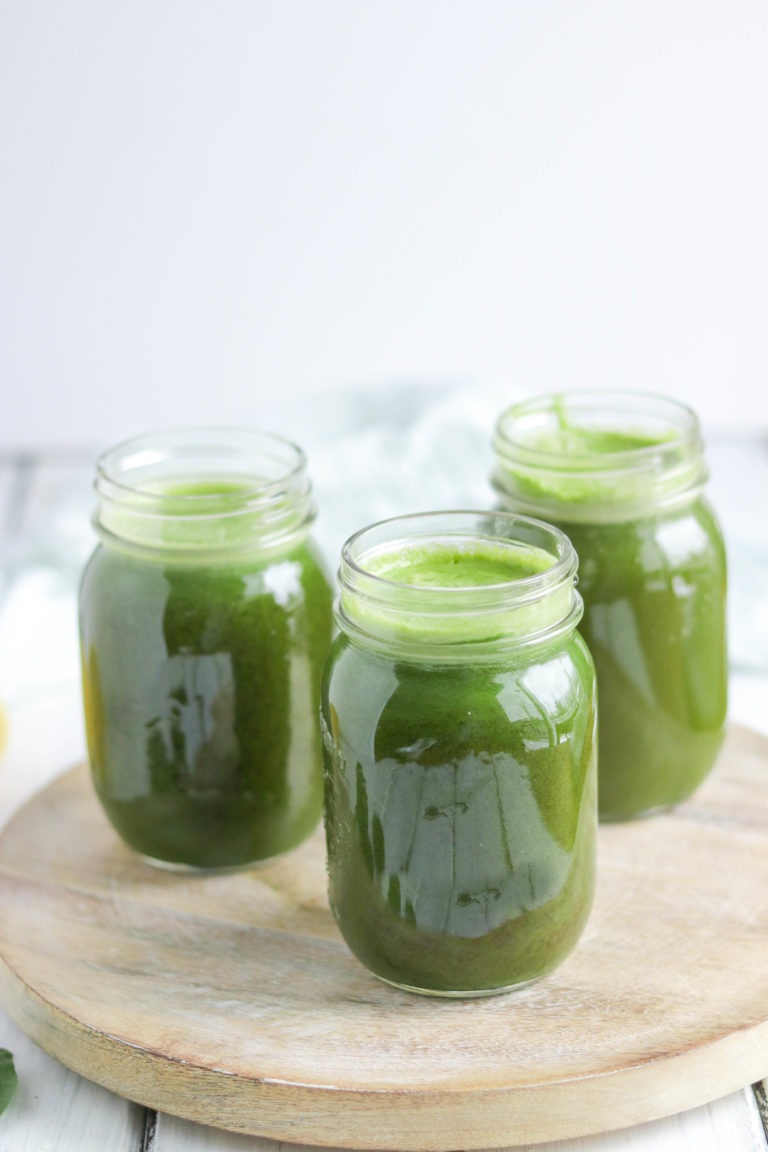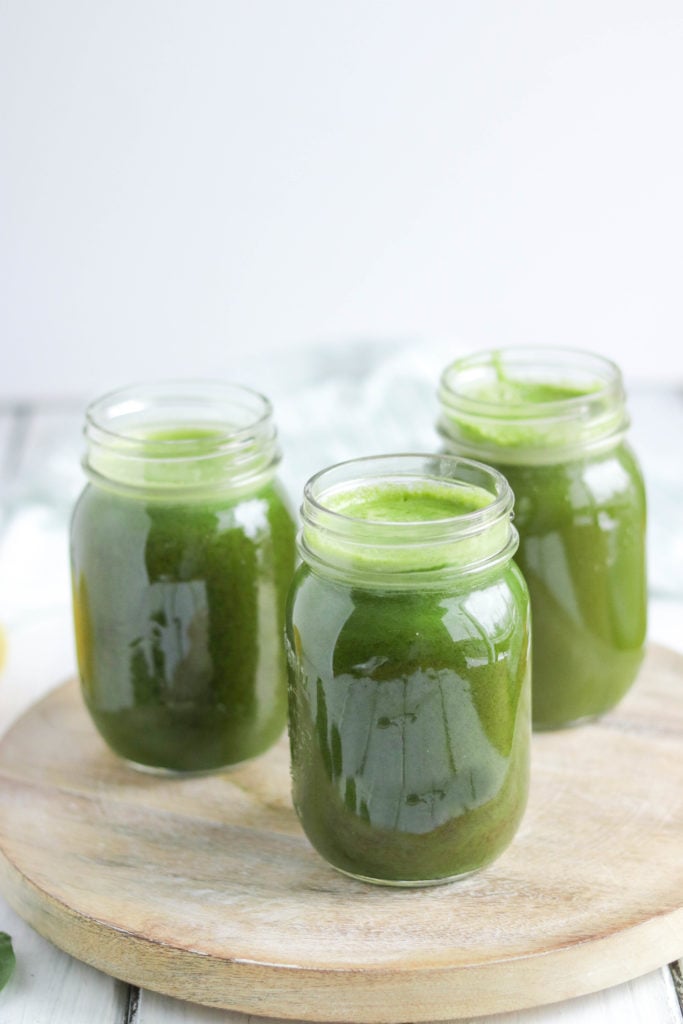 Now that being said, you can lose a lot of weight if you do a Juice Cleanse. A juice cleanse is a type of diet in which you remove all solid foods and replace with fresh pressed vegetable and fruit juice.
I had done a one day juice cleanse yes. It was hard. Very hard. Gave me a headache and left me hungry. But the next day I felt GREAT. I completely de-bloated and lost a lot of water weight.
YOU CAN READ ALL ABOUT MY ONE DAY JUICE CLEANSE HERE
I know some people try to do a juice cleanse once a month, but for my lifestyle (because I  love to lift weights and run) it doesn't work for me. I need energy and substance. But that is just my honest opinion with it and what works best for my body and lifestyle. 
Before starting your juice cleanse, do your research!
If you are about to try your first juice cleanse, then I would definitely consider doing some research first. Write out your pros and cons and decide if it is for you or not. It does feel great after the cleanse, but during the cleanse it is hard. You need a lot of will power and determination.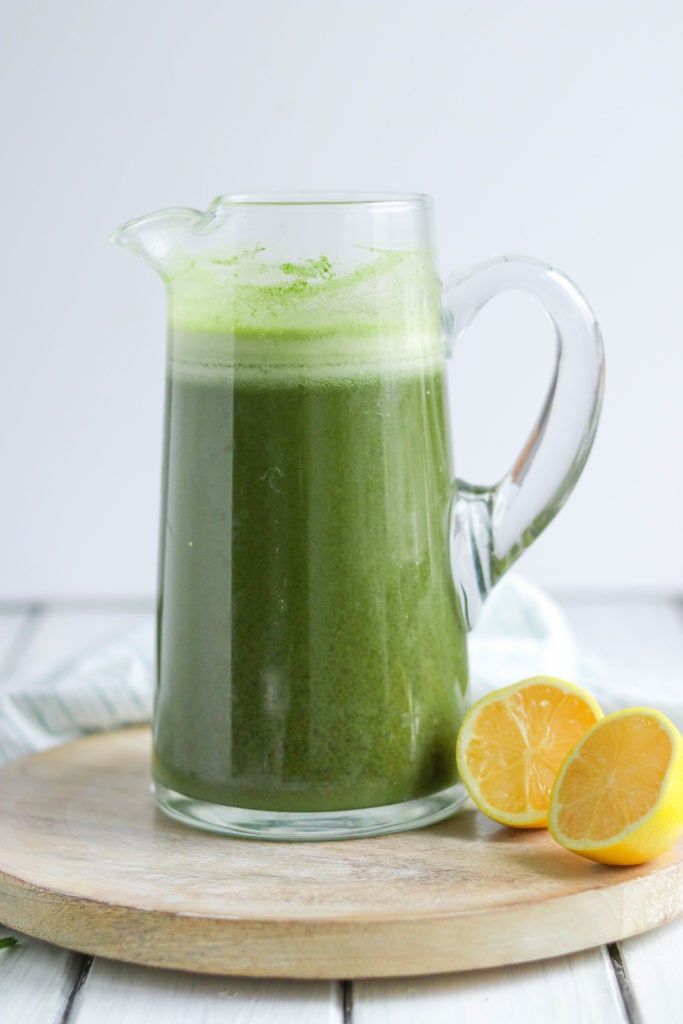 What's the best juicer for at-home juicing?
So here is my all time favourite (and first) juicer. It is the Juice Fountain Plus by Breville. I am so obsessed with this thing. It is so easy to make juice and your can literally throw an entire lemon or apple in without spending the extra time to peel or core.
It is also super easy to clean which is a HUGE plus in my books. There nothing I hate more then spending time cleaning my kitchen and doing dishes...
Just follow the instructions on the machine to make your juice!
Detox Green Juice Recipe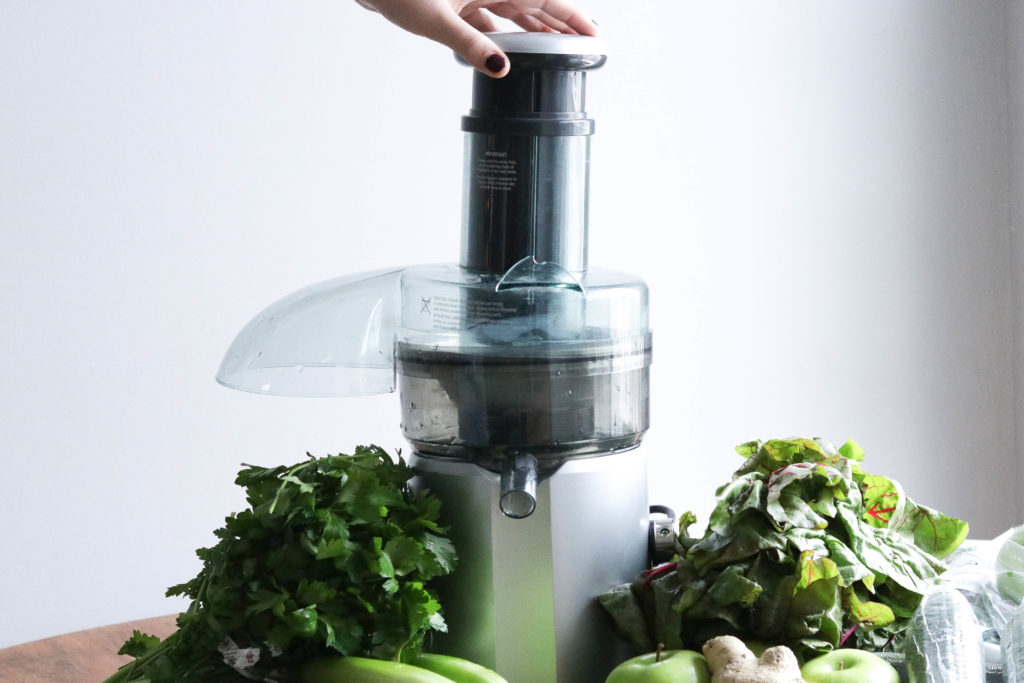 Here are the ingredients for this detox green juice:
1 bag of baby spinach
1 bundle of celery
1 bundle of swiss chard
2 cucumbers
1 bag of kale
2 green apples
2 lemons
5 inch piece of ginger
This made 5-6 days worth of juice. I had one large glass every morning. I stored them in air tight mason jars.
They say that after 3 days, the nutrition value of juice starts to go down, so if you have time to make new juice every three days, then just cut this recipe in half and do it that way for maximum benefit.
As you can see from the photos, I made one large batch from this recipe and it turned out great for me. You can also experiment with different ingredients too to change it up every morning. I love putting beets or mint leaves in my juice too!
Related: 7 BEST DRINKS TO DETOX YOUR LIVER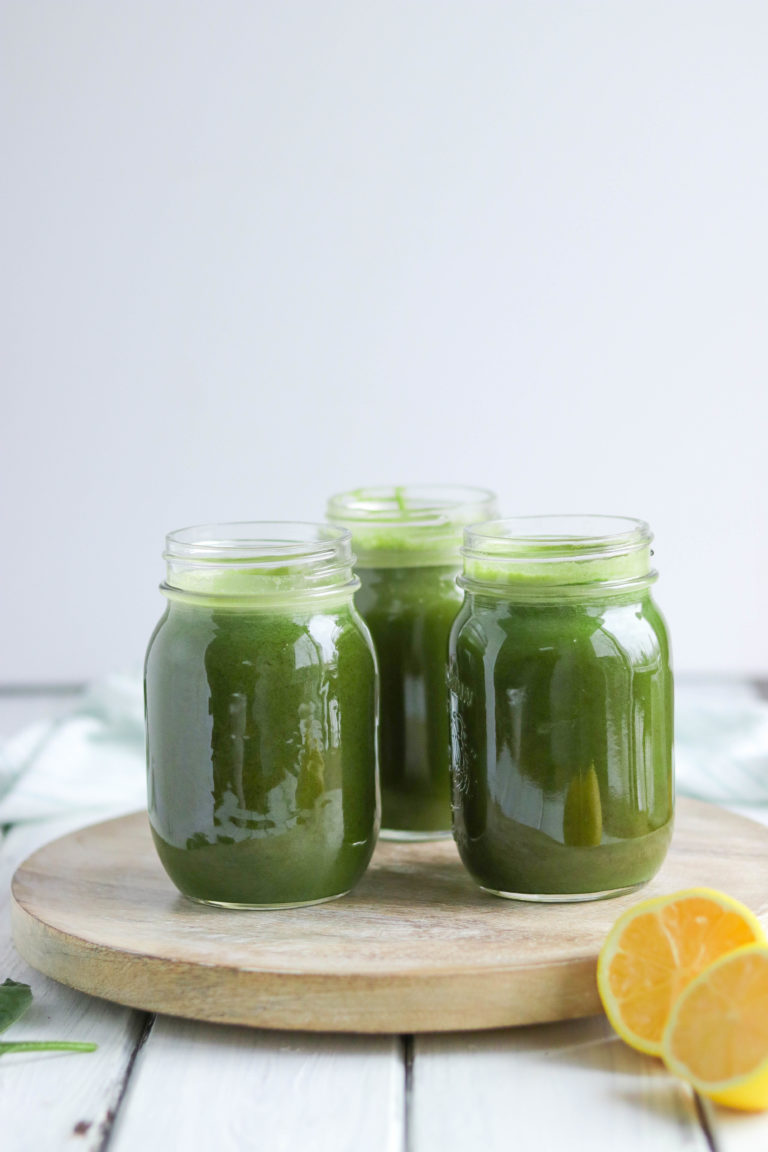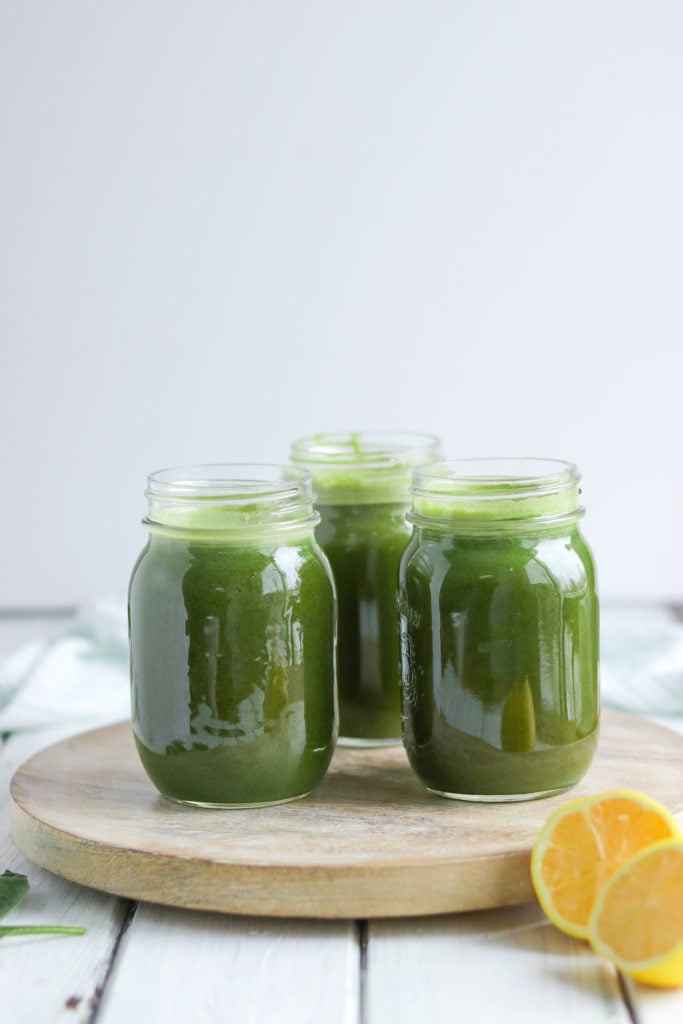 I hope you all enjoyed this recipe and rant on juicing!
Let me know in the comments below how your juice turned out or what you did differently! I love hearing from you all!

If you liked this post read this one next!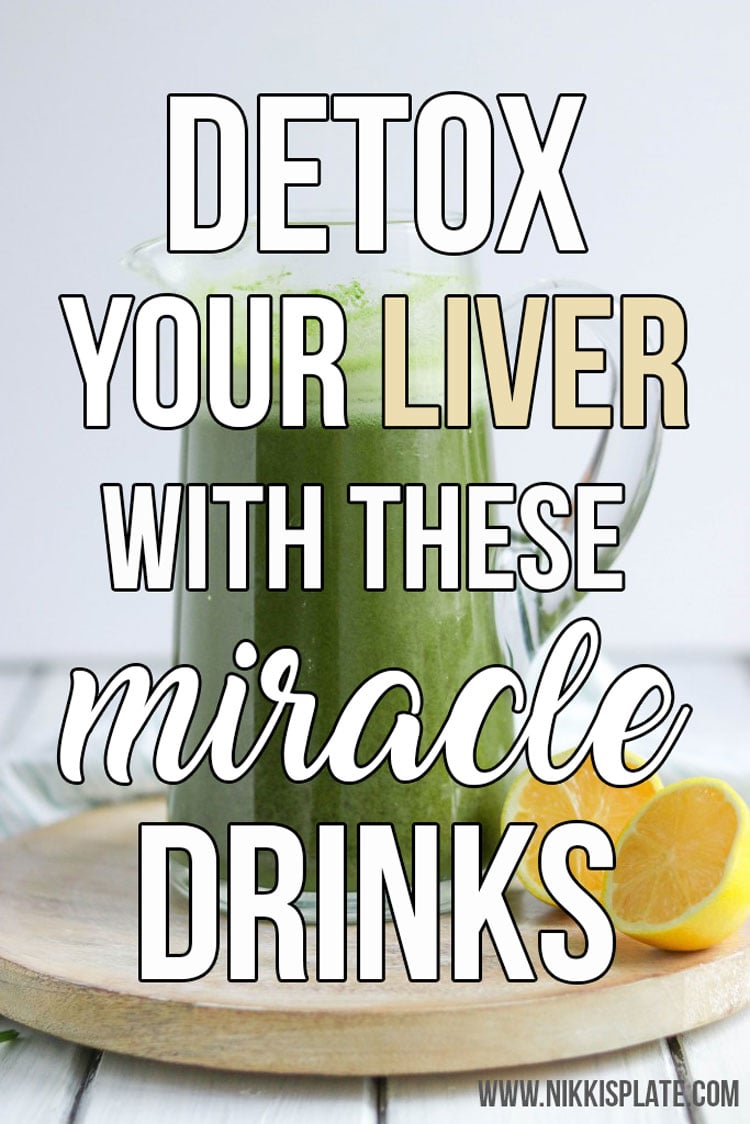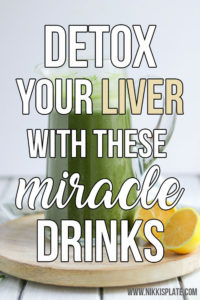 BEST SELLERS