Top 17 Ways To Make Your Bedroom More Relaxing; here is everything you should include in your bedroom design to create the perfect sleeping escape!
Hi beauties! Coming at you with a post all about creating the perfect bedroom! Use these ways to make your bedroom more relaxing for a better sleep!
Everyone loves a good night's rest, but some folks are just better at getting one than others. If you're like me and have trouble falling asleep or staying asleep, this article is for you!
With that being said, let's jump into this post now! Here are my top tips for making your bedroom a more relaxing place to sleep:
Make Your Bedroom More Relaxing
Paint in a calming color.
Paint your walls a calming color. Green, blue and white are some of the best colors to use for your bedroom walls. Green is a great color because it relaxes the mind and body while also boosting creativity. White is great for those who need some extra energy before they get out of bed in the morning, but can also help you relax when you're feeling frazzled and stressed out by life.
If blue isn't your favorite color or you're not sure if you want to commit to painting every inch of wall space in that hue, consider using other colors as accent pieces throughout the room instead—like a throw pillow on an accent chair or artwork on an empty wall space near your bed (that's where most people tend to put their artwork). You can also have fun by choosing two different shades from one palette: lighter blue-grays complement darker midnight blues well; warm reds will pair nicely with cool grayish greens; etcetera! Just make sure whatever hue(s) you choose aren't too bright so as not to overwhelm small spaces even more than necessary (especially if there's no window nearby).
When picking out paint colors for any room in general—and especially bedrooms where we spend so much time sleeping—it's important not just what kind(s) will look good aesthetically speaking but also what kind(s) won't do damage over time like causing respiratory problems later on down road due chemical exposure via fumes released during application process.
Ditch the ceiling fan light and add lamps.
If you have a ceiling fan, turn off the light. Ceiling fans are great for cooling down your bedroom on hot summer nights, but they also can be too bright and make it hard to sleep. If you're going to use a light in your room at night, use lamps instead—they provide just enough glow without being too harsh or bright.
Lamps also create a more relaxing atmosphere than overhead lights do because they cast shadows on the walls around them (you know how shadows can help us relax?). And when using lamps as night lights, make sure that they don't have any glaring bulbs; instead look for ones that have soft-glowing bulbs that emit less heat and give off more natural light than most other kinds of bulbs would.
Keep it clean and clear.
This is the single most important thing you can do to make your room more relaxing. The point of cleaning up is not just to keep it tidy—it's also to create a space that's completely free of distractions. If you have clothes on the floor, movies and books lying around, and dirty dishes in your room, there will always be something for your mind to focus on other than what you want it focused on (like sleep). A clean bedroom will help keep those distractions at bay so that when it's time for bed, all that matters is getting into bed and relaxing into sleep!
Flowers and greenery.
A big part of making your bedroom a relaxing place to be is adding some greenery. Flowers are a great way to add color and life to a room, but they can also provide a calming effect. Studies show that flowers have the ability to improve sleep and reduce stress, so why not take advantage of their benefits?
If you're not sure where to start when it comes to choosing which flowers will work best in your space, here are some suggestions:
Gerbera daisies are bright and cheerful and will add color without overwhelming the room
Orchids are perfect for bedrooms because they thrive in low light conditions (many other flowering plants need bright sunlight)
Add a fireplace or fireplace sound machine.
If you're looking for a way to create a relaxing atmosphere in your bedroom, consider adding a fireplace or fireplace sound machine. You can use these devices in any room, but they're particularly helpful when paired with the bedroom.
A fireplace sound machine is as it sounds: it creates an effect of flames crackling and popping while also emitting relaxing background music. Even better? They're both inexpensive and easy to set up!
Using this device is simple. Simply turn it on before bedtime (or anytime you'd like), sit back and enjoy the ambiance it provides. The soothing sounds of crackling fire can help lull you into a peaceful sleep faster than ever before—and who doesn't want that?
Add Dimming Lights.
You may not realize it, but the light in your bedroom can have a huge impact on how you feel when you wake up or go to sleep. If you have bright lights that are turned on automatically (such as those from your smoke detectors), or if there is no way to adjust the lighting in your room, consider adding dimming switches for all of the lights in your bedroom.
You can also choose to use dimmable light bulbs instead of regular ones—these will help keep the lights softer and more soothing. You can also use lamps with built-in switches that allow you to dim them at will. This allows you to make sure that they aren't too bright or too dark while still being able to control how they are set up within their settings!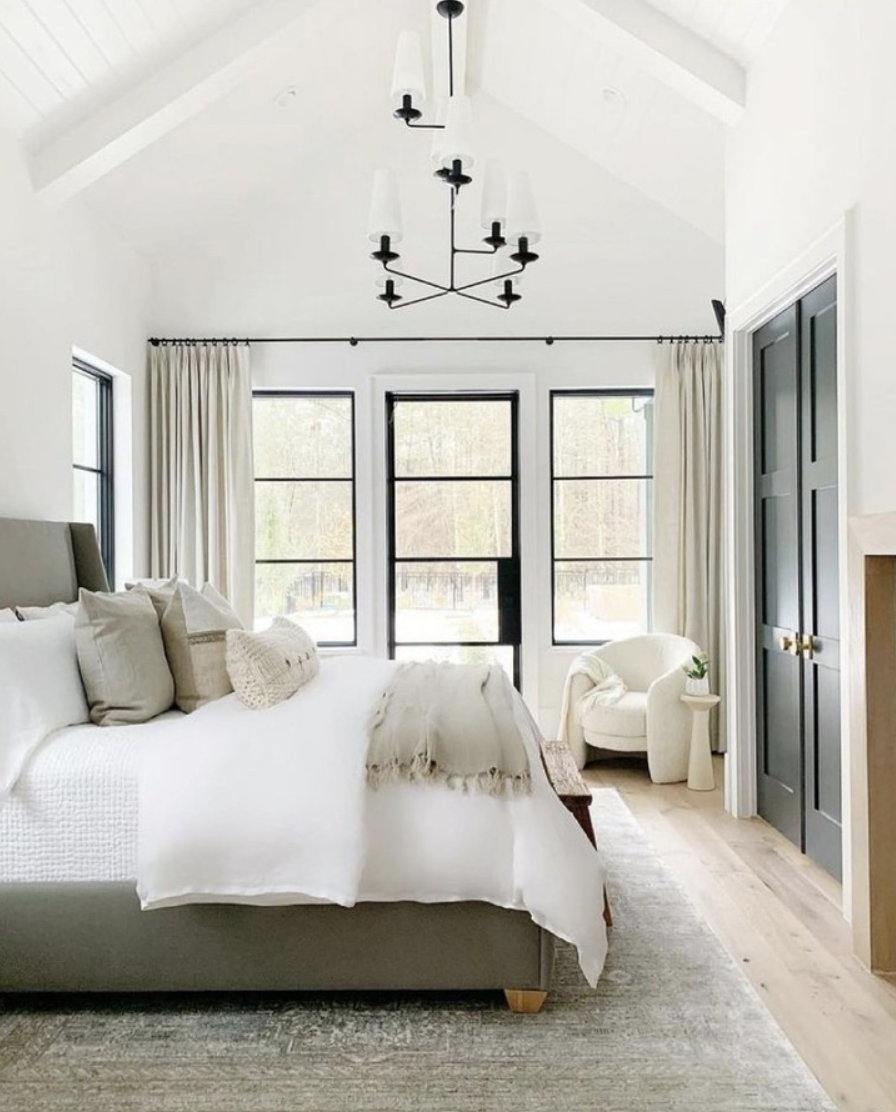 Keep your bedroom clutter-free.
It might be tempting to fill up your bedroom with a lot of furniture, but it's best to keep it as minimal as possible. When there's too much stuff in a room, it can make you feel more stressed and overwhelmed. The point of having a relaxing space is so that you can escape from the hustle and bustle of life outside your home.
The more furniture you have in your bedroom, the smaller and less organized it will look too. Instead of trying to get rid of all of your stuff for good (which would likely cause more stress), try using some pieces as dividers or even chairs when entertaining guests. It'll still create an intimate space without making everything seem cluttered or out-of-place.
Use an Oversized Headboard or Wallpaper Mural Behind the Bed
The headboard is one of the most important pieces in any bedroom. It can make or break your bedroom design, so it's important to choose one that fits your style and space. If you have an empty wall behind your bed that needs some color, wallpaper murals are a great way to add interest without taking away from the focal point: Your bed!
Wallpaper murals come in many different styles and sizes, so they're easy to find something that works with both your headboard and overall decorating style.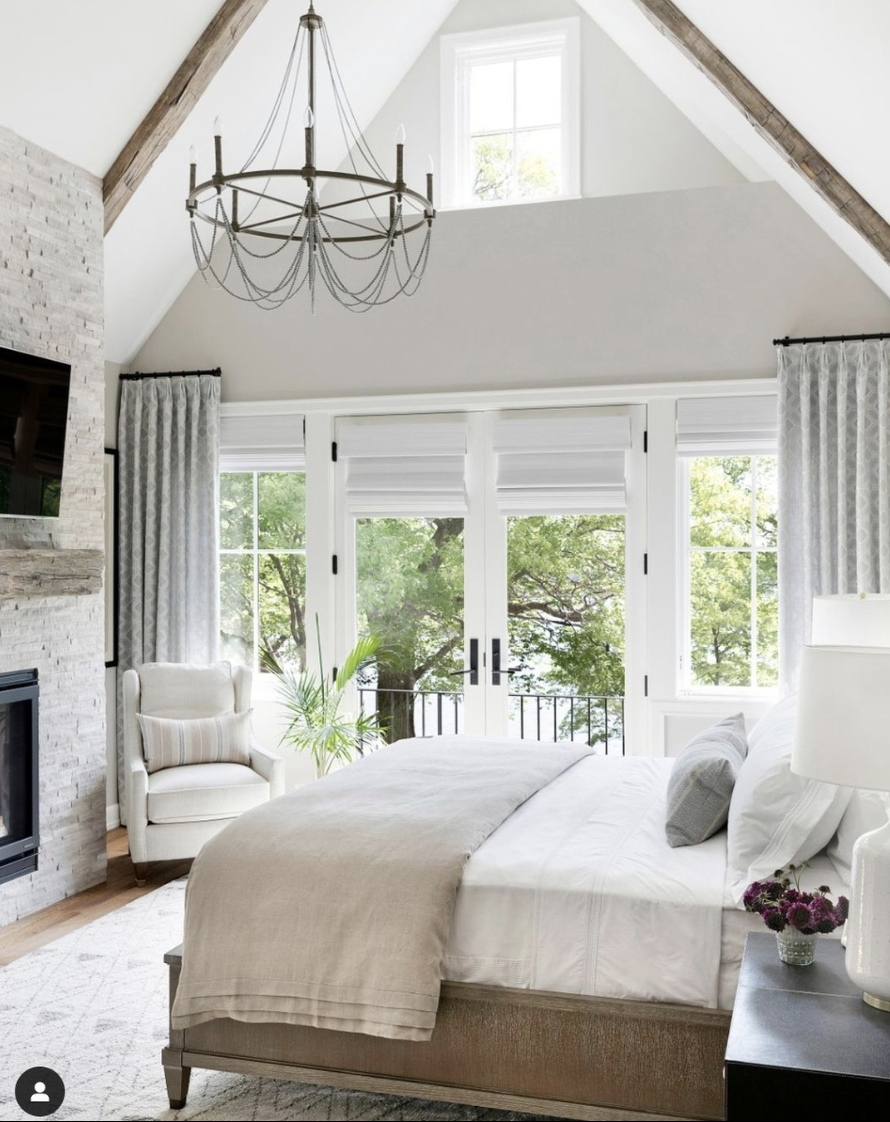 Add a plush rug.
Rugs are a great way to add style and texture to your bedroom. They can be used to define your space, creating a focal point in the room. They can also be used as an entryway rug or bathroom rug.
Rugs come in a wide range of styles, sizes, and materials. You can find them at any local furniture store or online retailer like Amazon. Some popular materials include wool rugs for warm climates, cotton rugs for cool climates, synthetic materials like sisal that resist mold and mildew buildup (this material is often used in humid areas), jute rugs which hold up well against moisture from spills on hardwood floors (the best choice if you want something more durable than natural fibers), even sheepskin rugs which are soft underfoot yet very durable at the same time!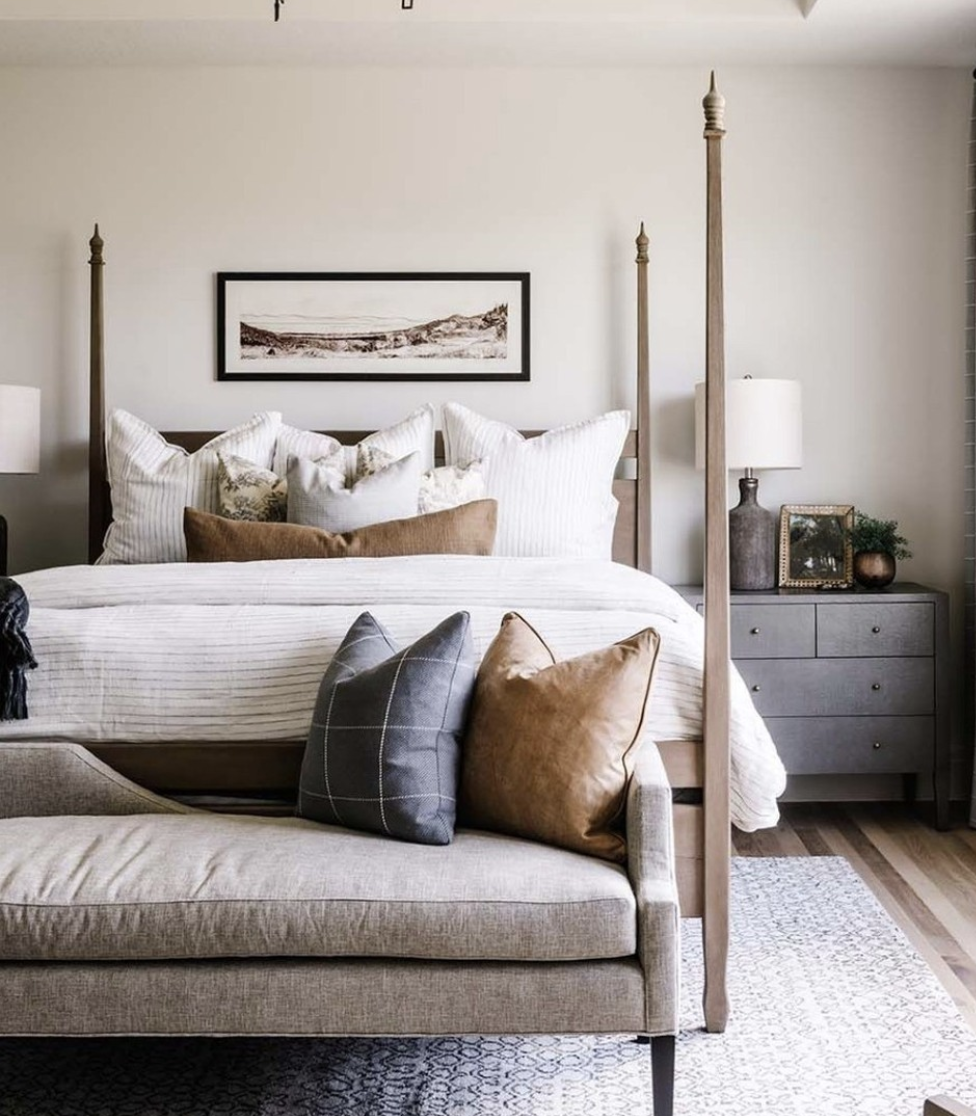 Get quality bedding.
Bedding is one of the most important aspects of a bedroom. It can make or break your sleep, so you want to invest in high quality bedding that will make you feel comfortable and relaxed when you crawl into bed each night.
You need to think about what kind of material your sheets are made from, how often they'll need to be washed, and how well they're going to stand up over time. Do yourself a favor and search for organic cotton or silk sheets if possible—those materials are less likely to irritate your skin (or cause allergies). If this sounds like a hassle, don't worry: there are plenty of new innovations on the market today!
Make sure you have good air flow and temperature control.
Don't block the air vents. Air flow circulation is one of the most important things you can do to relax in your bedroom. Make sure there's ample space so that air can circulate around you and keep you comfortable, especially if it's warm outside or if you tend to get hot easily. Also, keep your temperature regulated with a good monitoring system.
Designate a place for your phone and technology.
One of the best ways to make your bedroom a more relaxing and peaceful place is to designate a place for your phone and technology. Make sure that you have enough outlets so that you can charge everything in one place and keep it there. Don't check your phone right before going to bed, don't keep it on during the night, and if possible try not to use your phone as an alarm clock.
Invest in blackout blinds or curtains.
If you have a window that gets a lot of light, blackout curtains or blinds can help you get more sleep. The right type of curtains will also be able to block out noise and create the perfect environment for getting your full eight hours each night.
When shopping for bedroom curtains, look for thick material (at least 100 grams per square meter), which will provide some insulation against cold drafts in the winter and heat from direct sunlight during summer months. If you have small children who like to play with blinds or drape cords over windowsills, opt for cordless options if possible.
If at all possible, measure your own windows before purchasing new curtains: many retailers offer free home visits so their staff can take measurements individually tailored to each room's unique needs and dimensions!
Keep the Laundry out of Sight!
Seeing your laundry hamper is not relaxing, especially if it's overflowing and in the middle of your bedroom. The best way to keep this out of sight is by keeping it in a closet or under the bed.
Another way to make sure you don't see your dirty clothes is to empty and clean out your hamper as often as possible. If you have a washer and dryer, make sure they are hidden in another room so that they don't add clutter or noise when running.
Finally, make sure the area around where you do laundry is clean! You want a relaxing environment when doing chores so that you can focus on getting them done!
Keep the accessories to a minimum.
When it comes to the accessories in your bedroom, less is more. Your room should be welcoming and relaxing, not cluttered with stuff you don't need or use anymore. If you have extra bookshelves or cabinets in your room that aren't being used, consider getting rid of them. Too many things can make a space feel smaller than it really is.
If you're looking for ways to de-clutter your bedroom without feeling like you're throwing away memories and important items, try storing old clothes in boxes instead of keeping them on shelves near your bed or hanging them up as decorations on the walls. That way, if you want to hold onto something sentimental such as a t-shirt from high school graduation that has some sentimental value but doesn't fit anymore (or even has holes), then simply take it out of its box whenever desired!
Add some natural light (but not too much)
Add some natural light (but not too much). Natural light is good for your mood, and it can help you sleep better, feel more awake in the morning and feel more alert during the day. But there's a catch: Too much sunlight can also be distracting.
If you're trying to relax or fall asleep at night, it's best to keep room lighting dim so that your brain doesn't get confused about whether it should be processing information about your bedroom or about what time of day it is. You don't need total darkness—just make sure that any bright lights are far enough away from your head so they don't get into your eyes while you're lying down.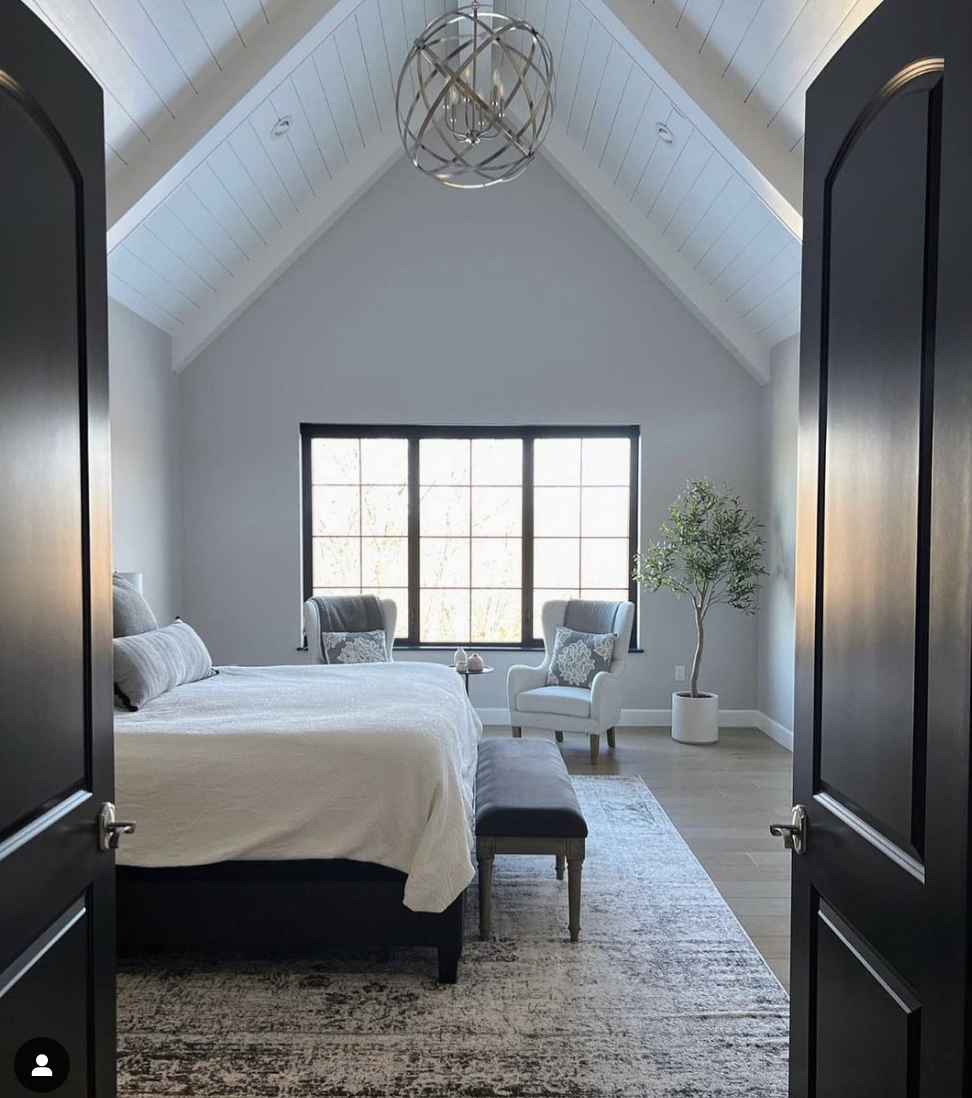 Turn on essential oils before bedtime to create a relaxing scent that'll help you fall asleep faster.
Essential oils can help you fall asleep faster and improve your quality of sleep. This is because they're relaxing, soothing, and calming. You can use them in a diffuser or put them onto a cotton ball to place under your nose before going to bed. They may even help you wake up feeling more refreshed for the day ahead!
With these tips, you'll be able to create the ultimate relaxing bedroom!
These tips are easy to put into action, and you can do most of them yourself. If you're not feeling quite ready for a DIY project, don't worry—you don't have to spend a lot of money on these ideas. In fact, each one will be worth it in the long run because it makes for an incredibly relaxing bedroom that you'll love spending time in!
More Bedroom Decor Posts:
I hope you've found this article helpful and informative. If there are any tips that we left out, let us know in the comments below!