We bought our house when I was in third year university. So money was always tight for me being a poor student and paying a mortgage. Our plans for this house were to fix it up and sell it 5 years later. There were obviously some minor changes I wanted to do right away because I am not a very patient person, so I needed to figure out how to update our bathroom on a student budget.
Disclaimer: this post may contain affiliate links, and every purchase made through these links will give me a small commission (at absolutely no extra cost for you!) AS AN AMAZON ASSOCIATE AND REWARDSTYLE MEMBER, I EARN FROM QUALIFYING PURCHASES. See Privacy Policy for additional info.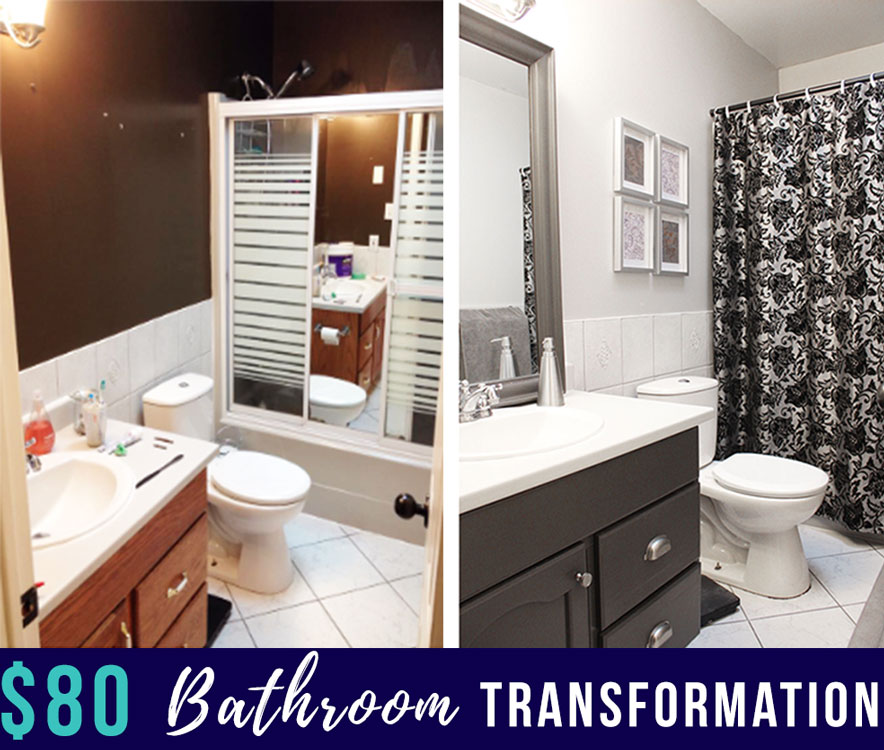 And I am going to tell you how I did it.
We have lived in this house officially for 3 years at the end of July, and to be honest, I am still trying to figure out my design style. I love DIY and I love interior design, but sometimes decisions can be difficult. I always turn to Dylan for advice when picking colours and whatnot, but I always get the same answer from him "I don't care, they all look great". Not much help if you ask me!!
I love bright and light/cool tones which is why I decided to go with a light grey wall in the bathroom. Before it was a dark brown which made this - already tiny bathroom - look even smaller. And no offense to the previous homeowners...but who paints a bathroom brown?
Here are the before photos. Sorry they are small and poor quality, I only had an iPhone back then!
Old, Outdated Bathroom: What We Wanted to Update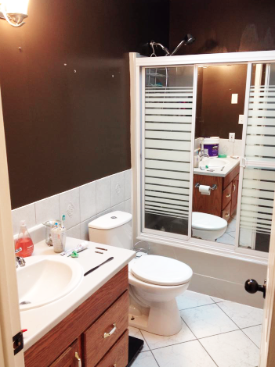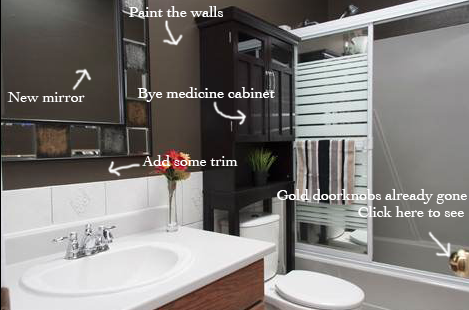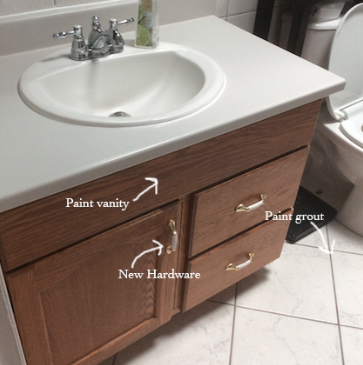 It only took a weekend to transform this space and cost under 100 bucks! Such an amazing transformation. This bathroom is now bright and fresh...and is just more my style. Feel me?
How We Updated Our Bathroom on a Budget: After!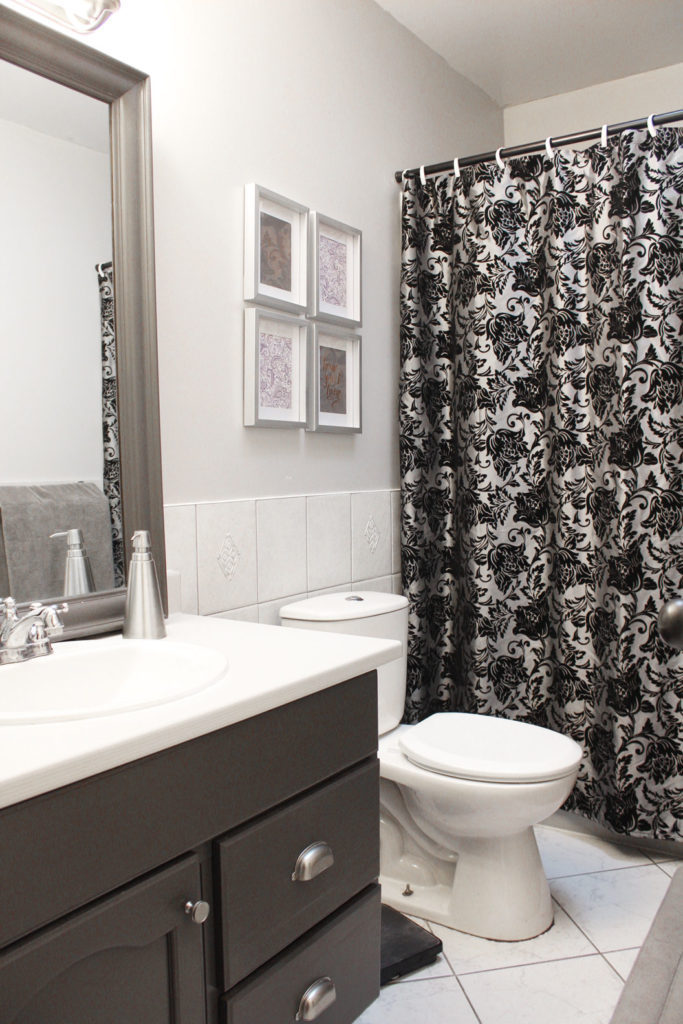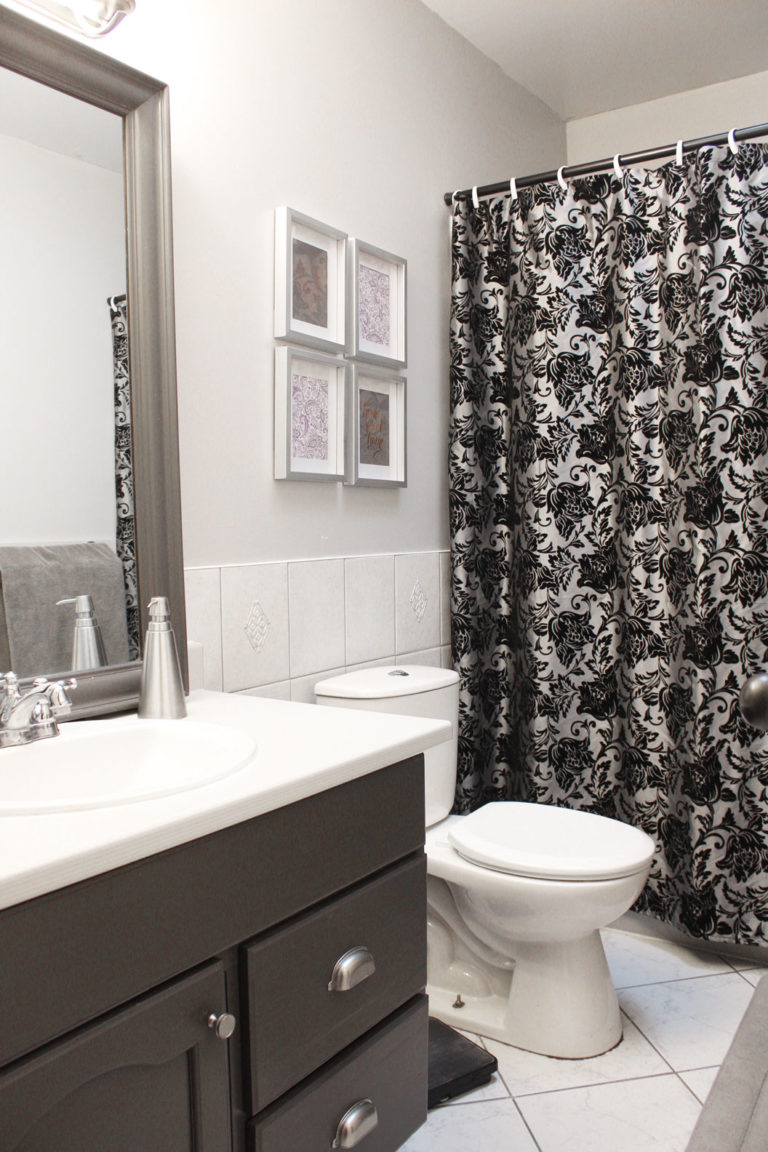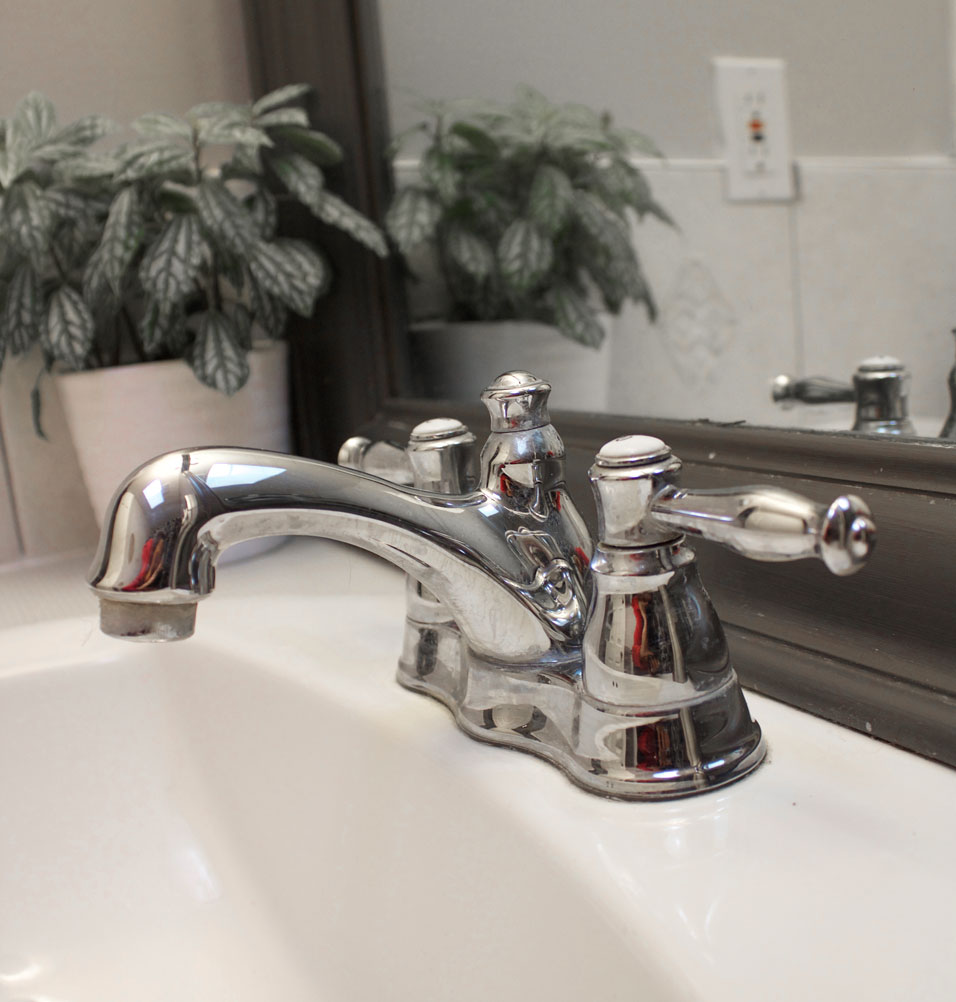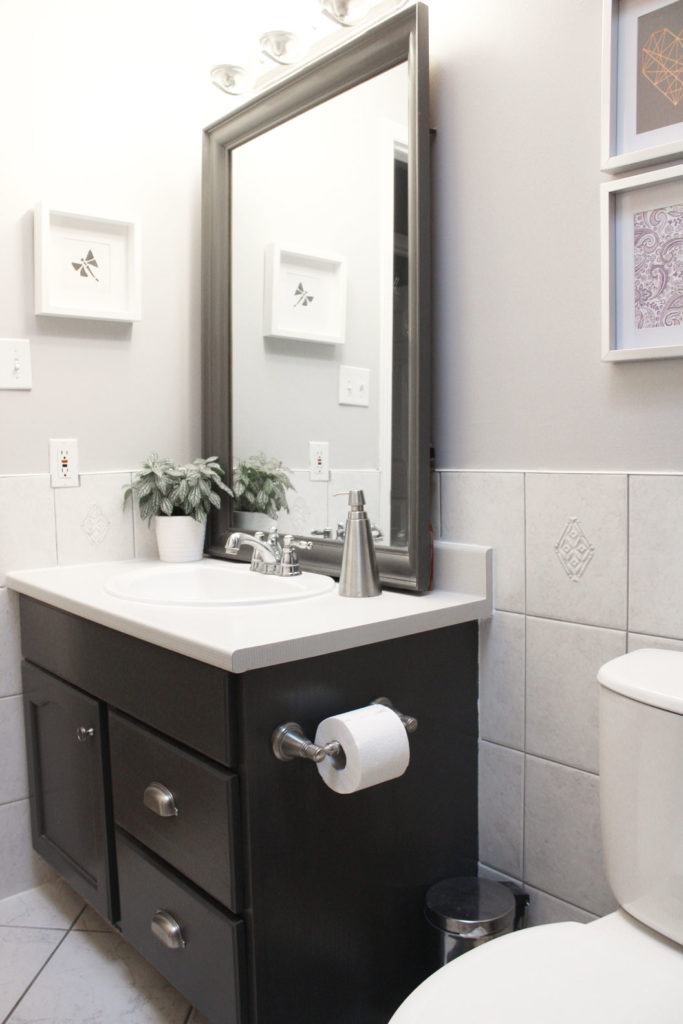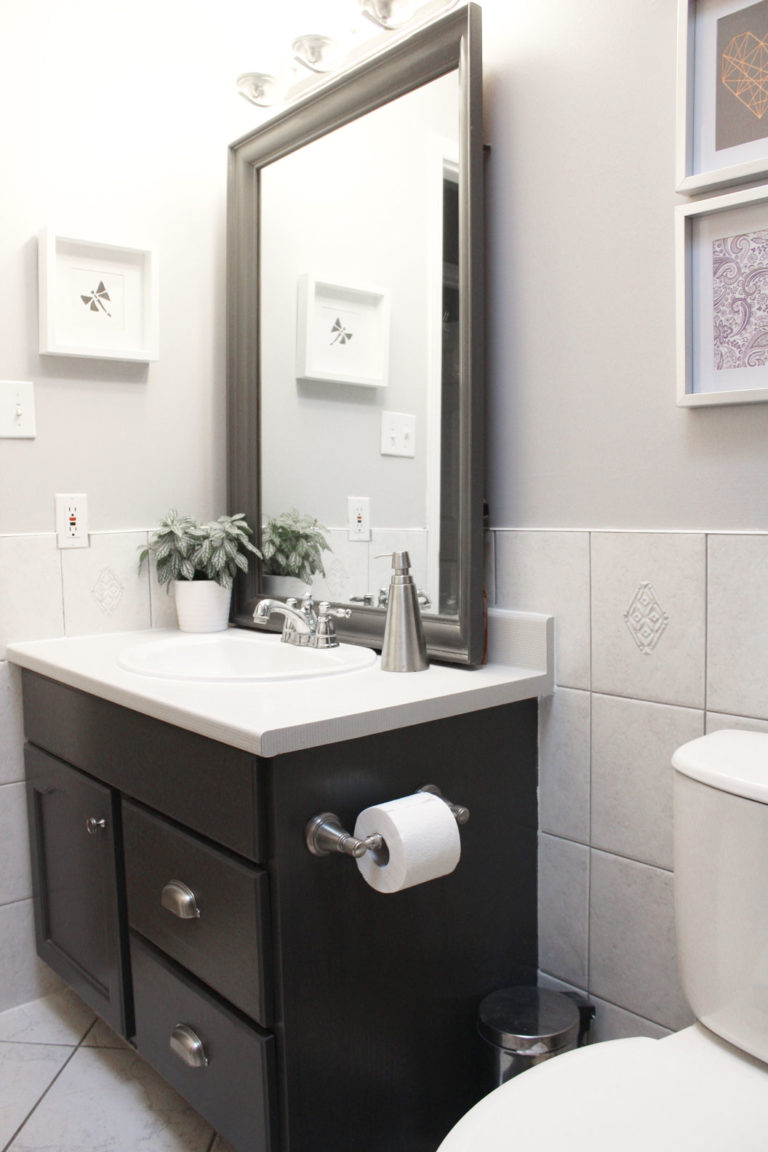 I painted the walls a light grey colour and contrasted that with a dark vanity paint colour. I bought the new hardware on the cabinets from Home Depot. They are from the Martha Stewart collection and were only three bucks apiece!
The new mirror is actually from an old dresser set. I painted it to match the vanity and place it vertically rather than horizontally to optimize the length of this mirror.
You can also check out how I did our above toilet artwork here! It was an easy and cheap DIY of scrapbooking paper!
I covered up the gross bathtub with this beautiful shower curtain for now. We do plan to replace it in the future and put a new glass sliding door, but for now, this is how it is going to look until we can save some pennies!
Total Cost of This Bathroom Makeover Project: $78.53
Wall Paint: $23.97
Vanity and Mirror Paint: $11.99 (half of the $23.97 can)
Cabinet Knobs: $3.55 x 2 = $7.10
Drawer Pull: $5.48
Shower Curtain (not sold anymore in stores, sorry!): $29.99
Future plans with the bathroom:
Add trim around the tile
New tub/shower combination
Refresh the grout with paint

BEST SELLERS