Vegan White Cheese Sauce; easy 5 ingredient white cheese sauce that is creamy yet completely nut and dairy free!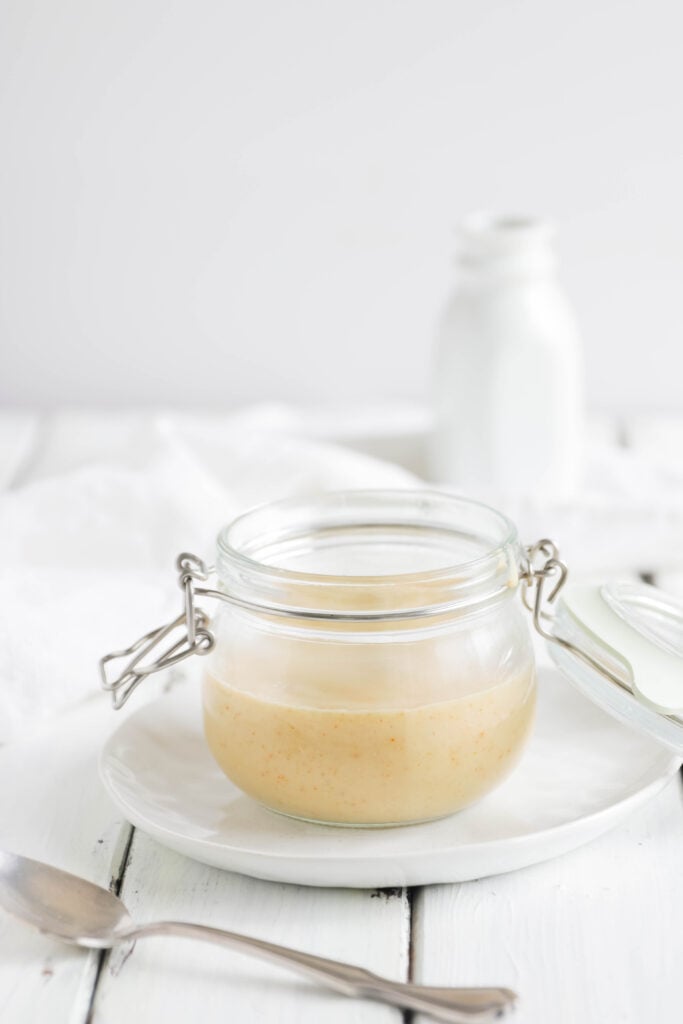 Disclaimer: this post may contain affiliate links, and every purchase made through these links will give me a small commission (at absolutely no extra cost for you!) AS AN AMAZON ASSOCIATE AND REWARDSTYLE MEMBER, I EARN FROM QUALIFYING PURCHASES. See Privacy Policy for additional info.
Hi beauties!
Coming at you with another vegan inspired dish! Well not really a dish but a condiment I guess? Either way it is delicious and if you are vegan or dairy free.. you need to go make this cheese sauce right now!
I love making vegan cheese sauces.. no I am not vegan but I am dairy free which is why I make a lot of recipes that end up being vegan anyways. This recipe is one of my favourite cheeses I make.
I don't remember where I originally found the base to this cheese sauce.. either way, I do make it slightly different now then the original recipe called for. Personally I love cheese sauces that are sharp with a hint of garlic.. and that is exactly how this recipe turns out! Not a fan of garlic in your cheese sauces? You can totally skip it in this recipe!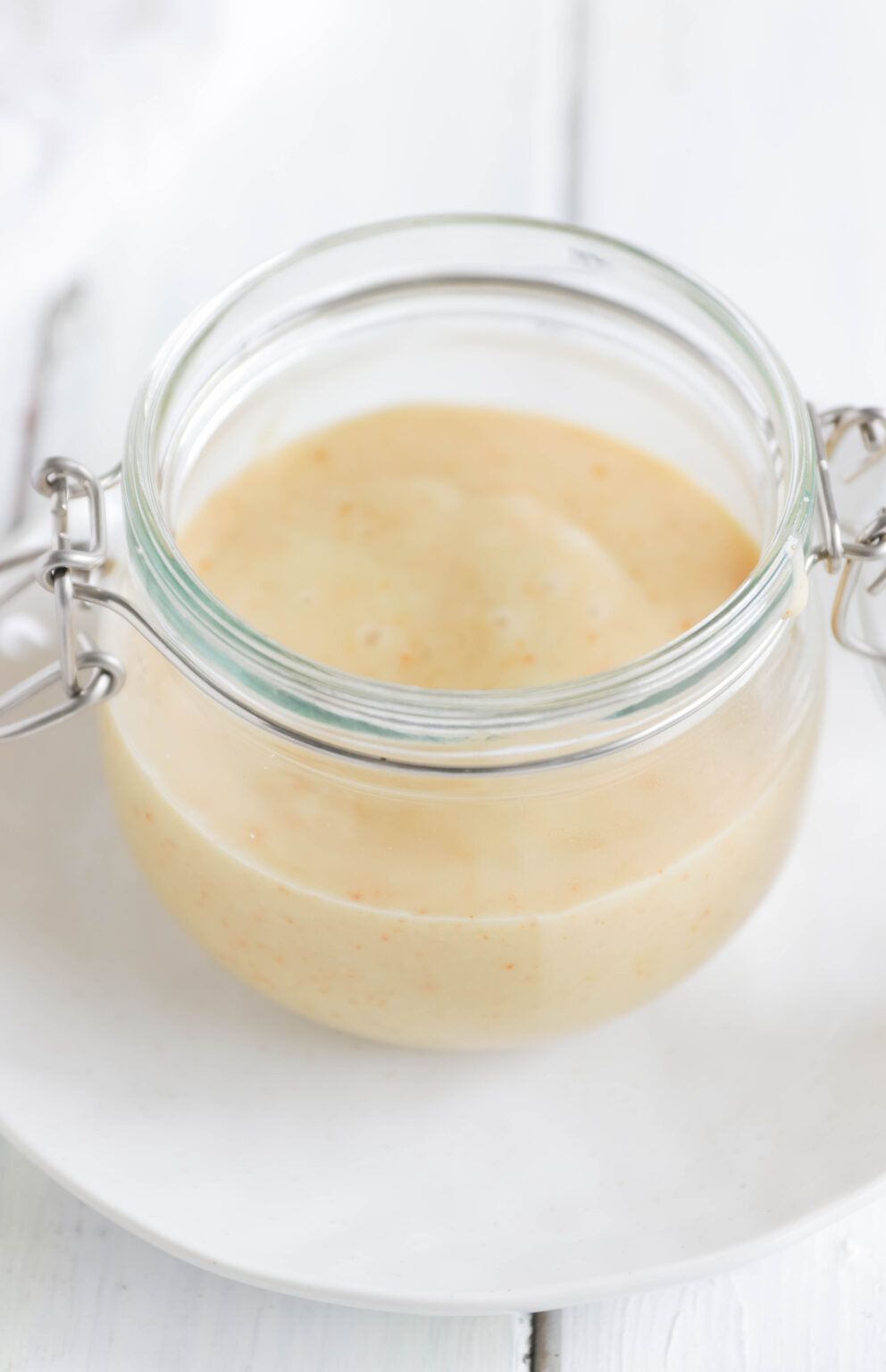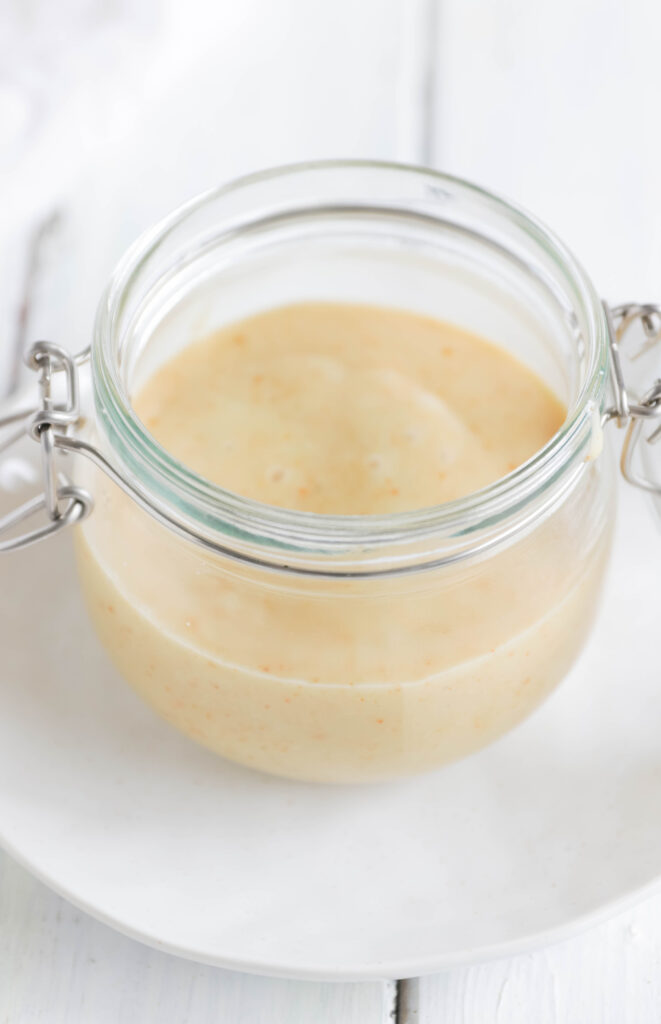 Vegan White Cheese Sauce Ingredients:
Extra Virgin Olive Oil
Unsweetened Almond Milk
Garlic Powder (optional)
Pretty straight forward ingredients right? 5 ingredients and it only takes 10-15 minutes to make so you can totally throw it together for any dairy free dish you are making!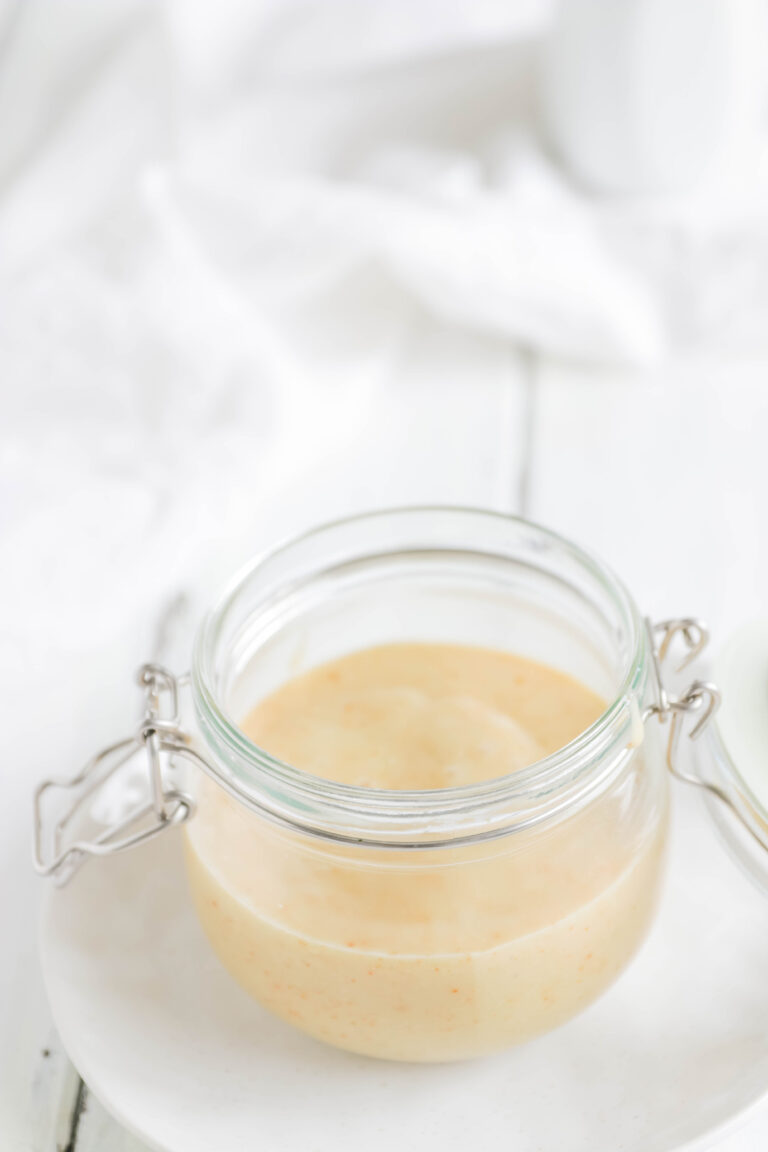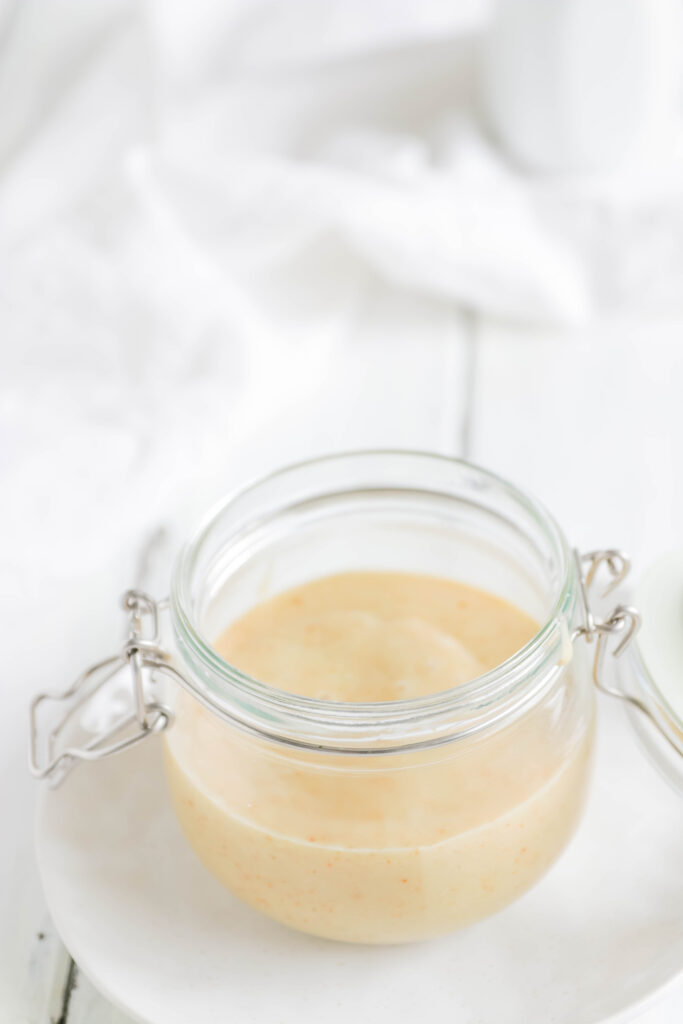 My favourite time to use this recipe is on any pasta dish or baked broccoli. You could probably also use it as a chip dip too! There isn't much in the recipe that is bad for you actually.. you can indulge in this vegan white cheese sauce any time any day!
Tips for make Dairy Free Cheese Sauce:
The number one tip I can give you for this recipe is to make sure you babysit it closely.. you need to constantly whisk it in order to make sure it remains clump free and doesn't burn. It thickens pretty quickly so you won't need to stand near the stove for hours, don't worry!
Taste as you go. Everyone has different taste buds.. you may like your cheese sauces a little more salty or a little thicker/creamier. Always taste the cheese sauce as you go to make sure you get exactly what you want.. you could follow my recipe perfectly but wish you added a little more or less of something. Please Note: this recipe is absolutely delicious so you don't necessarily need to change anything hehe
Not all gluten free flours are the same. Some may give a different consistency than others.. I used this gluten free flour. You could probably get away with using buckwheat flour or almond flour.. but make sure you test it before making a large batch!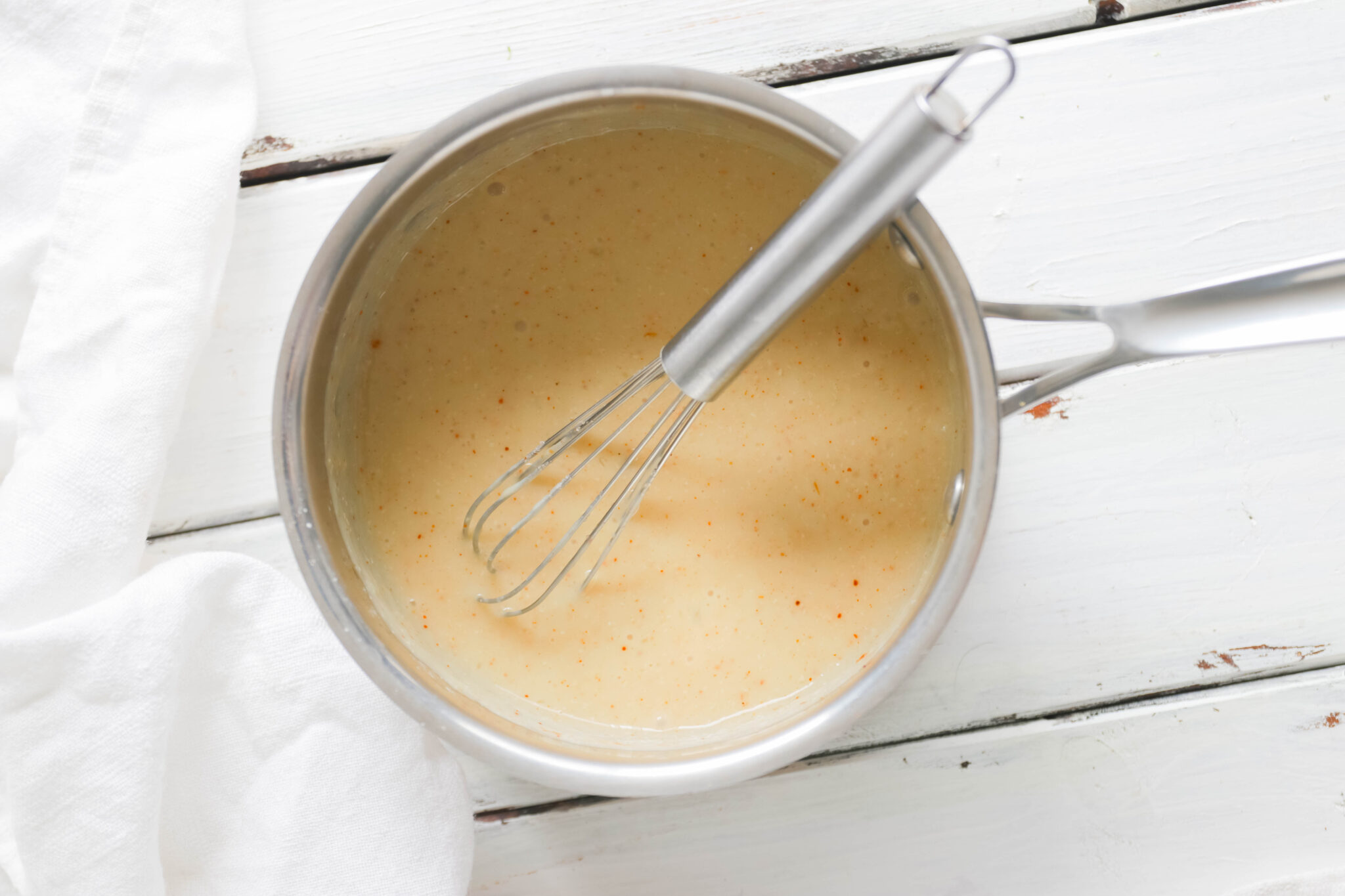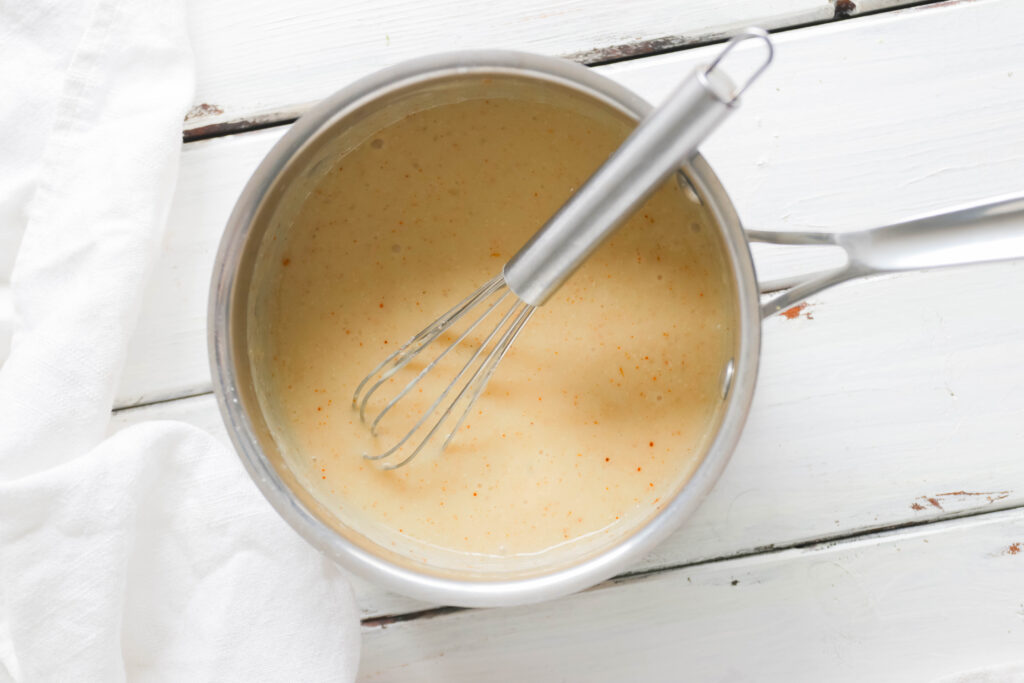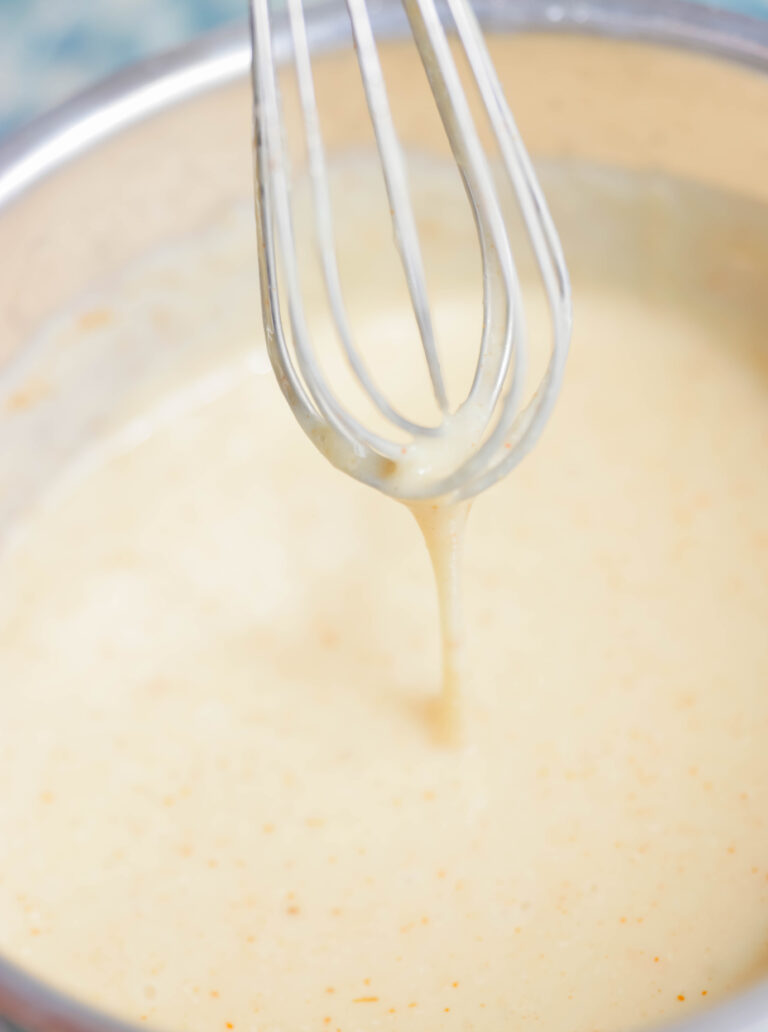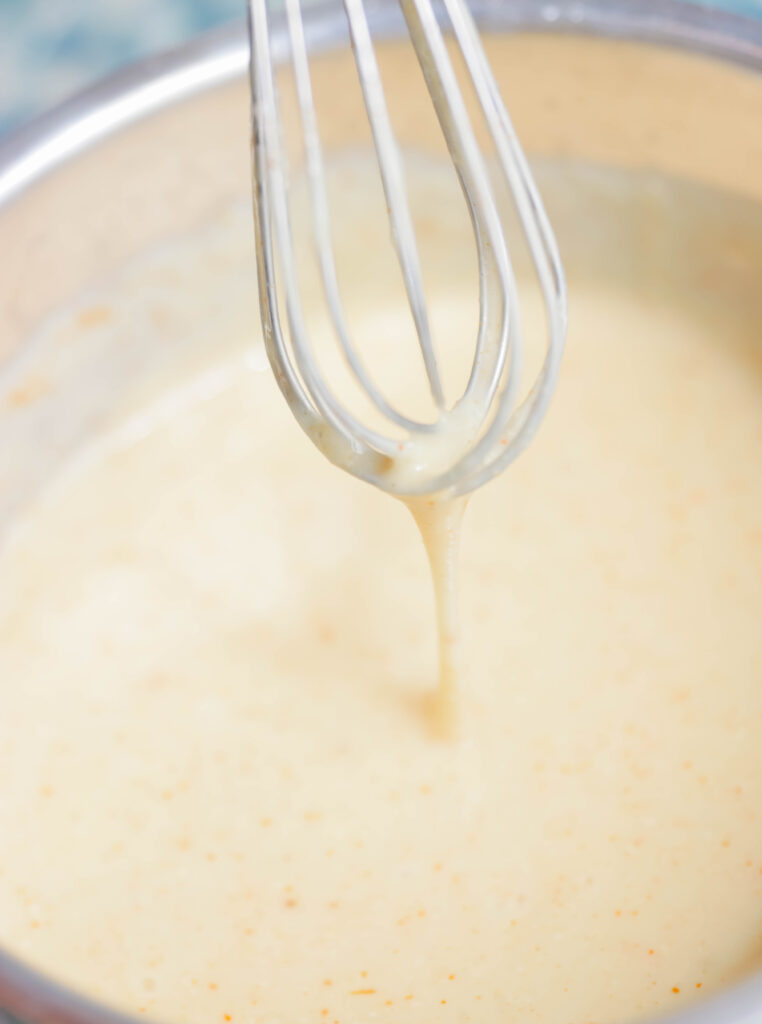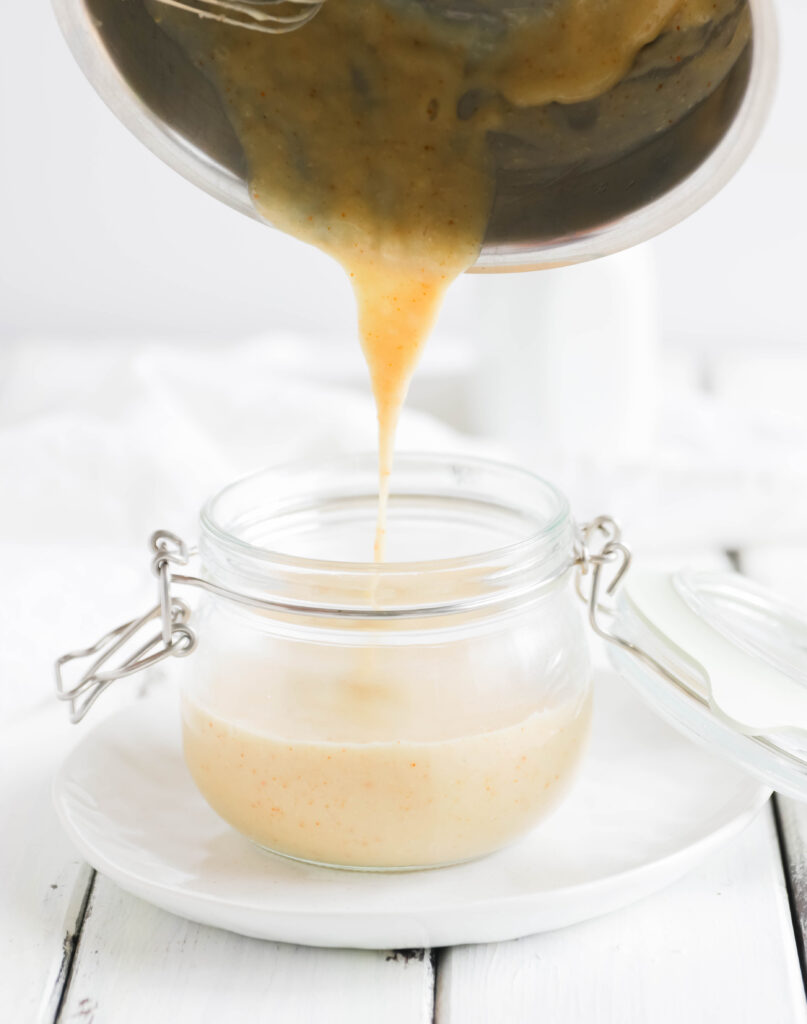 There you have it folks! The best vegan white cheese sauce!
If you have any questions about this dairy free white cheese sauce recipe, leave it in the comment section below and I'll make sure to get back to you on it!
If you liked this recipe you will love this one too: Crispy Broccoli with Vegan Cheese Sauce
Until next time!

Vegan White Cheese Sauce
easy 4 ingredient white cheese sauce that is creamy yet completely nut and dairy free!
Ingredients
3

tablespoon

 extra virgin olive oil

2

tablespoon

gluten free flour

or regular flour for non gluten free version

2

cups

unsweetened plain almond milk

¼

cup

nutritional yeast

pinch

pink salt

½

teaspoon

garlic powder

(optional)
Instructions
Place olive oil in a small sauce pan on low heat.

Once bubbly add flour and whisk until a paste is formed.

Pour in almond milk while continuing to whisk mixture. Ensure no clumps

Add in remaining ingredients while continuing to whisk. Continue to combine until sauce thickens. Should take around 15 minutes.

Once sauce is thick, serve right away OR transfer to a glass air tight container. Let it cool before storing it in the fridge. Will stay fresh or up to one week!
If you make any of my recipes please tag your photos with #nikkisplate so I can see your beautiful creations! Any feedback in the comments below is greatly appreciated. I hope you have fun! 
Don't forget to pin this image below! Share this delicious recipe with the rest of Pinterest world! Also make sure to follow my account to see when I post new recipes or home inspired content at Nikki's Plate.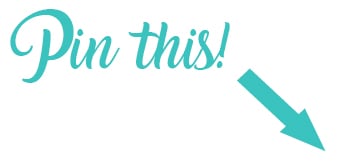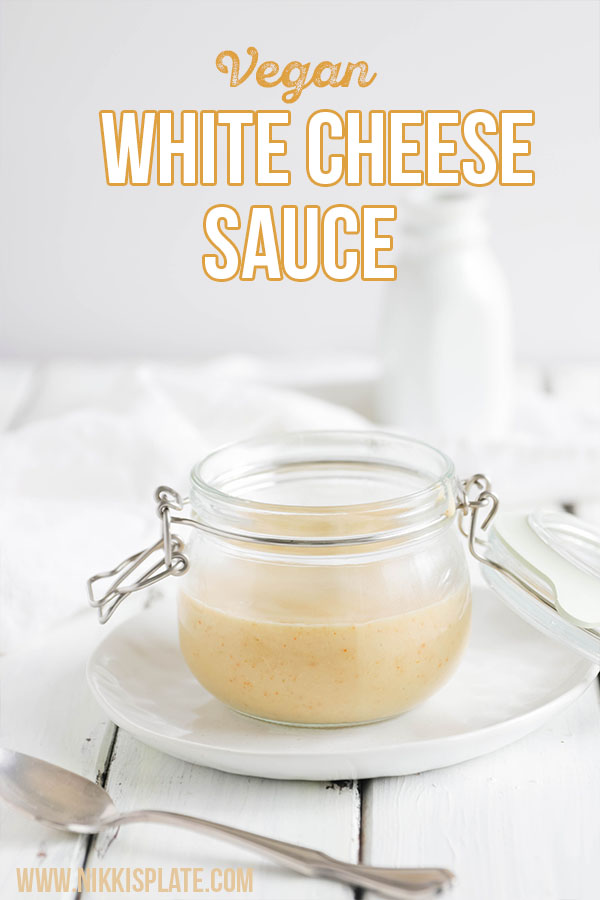 Vegan White Cheese Sauce; easy 5 ingredient white cheese sauce that is creamy yet completely nut and dairy free! Nutritional yeast and gluten free flour
BEST SELLERS