Make Your Small Bathroom Stand Out; These bathroom design tips can help you maximize the space in your small bathroom.
Disclaimer: this post may contain affiliate links, and every purchase made through these links will give me a small commission (at absolutely no extra cost for you!) AS AN AMAZON ASSOCIATE AND REWARDSTYLE MEMBER, I EARN FROM QUALIFYING PURCHASES. See Privacy Policy for additional info.
Hi beauties! Today's post is all about how you can transform your small bathroom into a show stopper that all your guests will be raving about!
A bathroom is a place where you can relax and de-stress. But what if your bathroom is small? How do you make it stand out from the crowd in a good way? We've compiled some ideas for making your tiny space better than ever.
Having a small bathroom is a challenge, but it doesn't have to be. Being small, it can feel cramped and make you feel claustrophobic, so there are ways to make it stand out without having to spend a lot of money.
How to Make Your Small Bathroom Stand Out:
If you're on the hunt for bathroom inspiration (and can't afford to level or add onto your space), look no further than these genius ways to make small bathrooms stand out. When it comes to design, you want to make the most of every square inch. Even in a small bathroom! Here are some genius ways to maximize your space and make your small bathroom stand out:
Choose a bold color
If you're looking for a way to make your small bathroom stand out, consider choosing a bold color. You can choose any color you'd like--it just needs to match your personality and be the opposite of or the same as the wall color.
For example, if your walls are painted gray and you want them to stand out more, try painting them yellow instead! Or if they're white and they don't need any extra attention in terms of making them pop out against other objects or backgrounds around it (such as light fixtures), then go ahead with painting those walls black instead!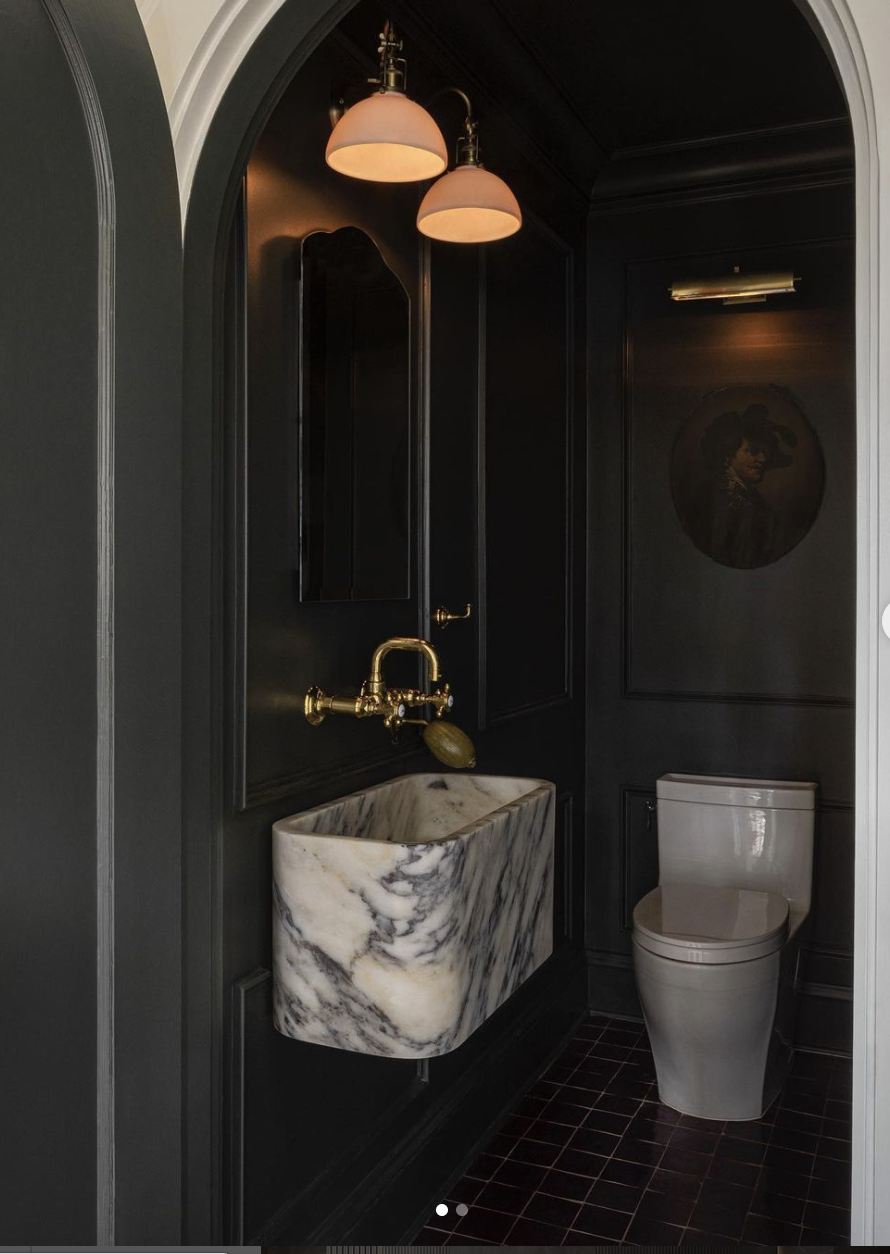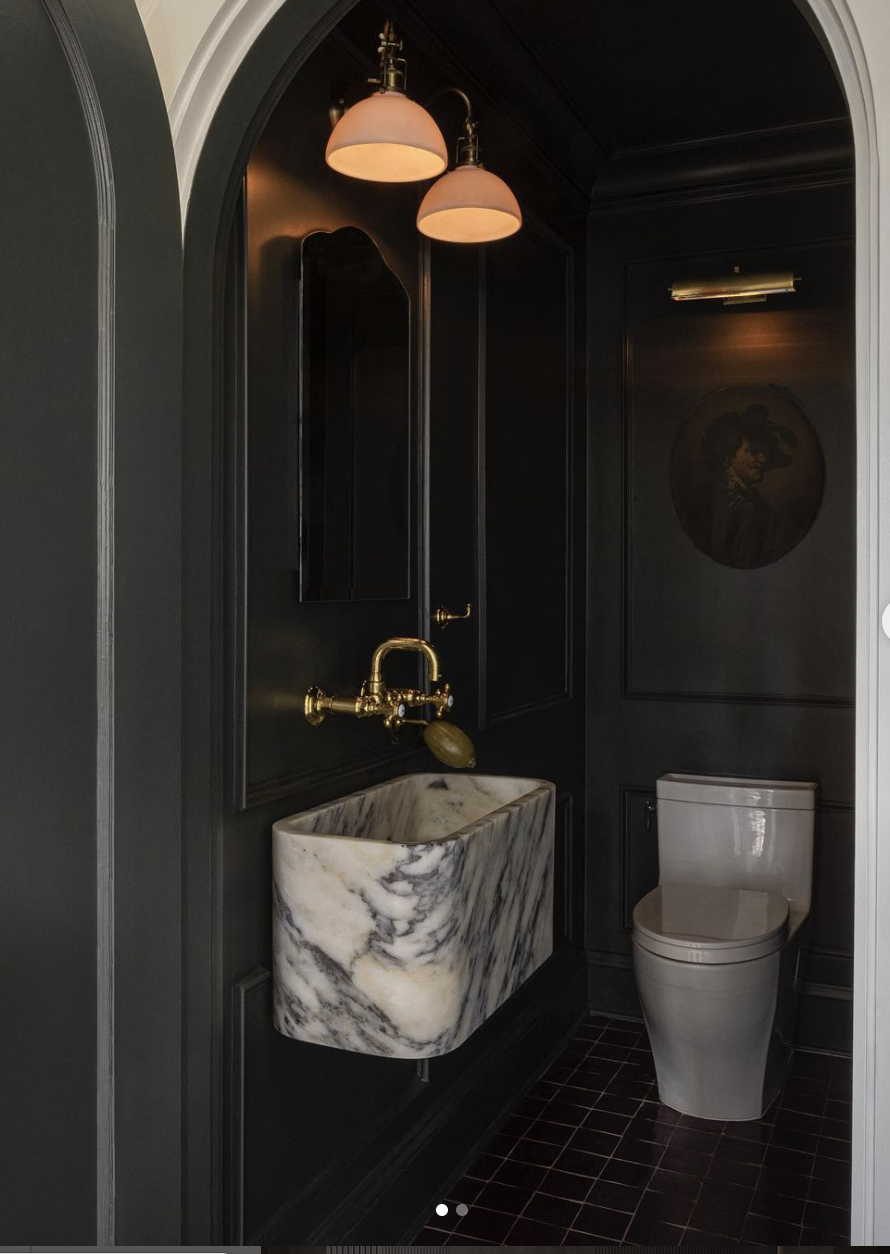 Add an overhead light
One of the easiest ways to make your small bathroom stand out is by adding overhead lighting. There are many different types of overhead lights, but one that will work well in this space is a dimmable fixture with an adjustable arm so you can direct it where you need it most.
If possible, look for an energy-efficient light bulb as well--this will save money on electricity bills and make the room feel less stuffy when the fan isn't running. You'll also want something with long bulb life (so you don't have to change them frequently), a long warranty (to protect against defects), and a modern design that complements other elements in the room like tiles or flooring materials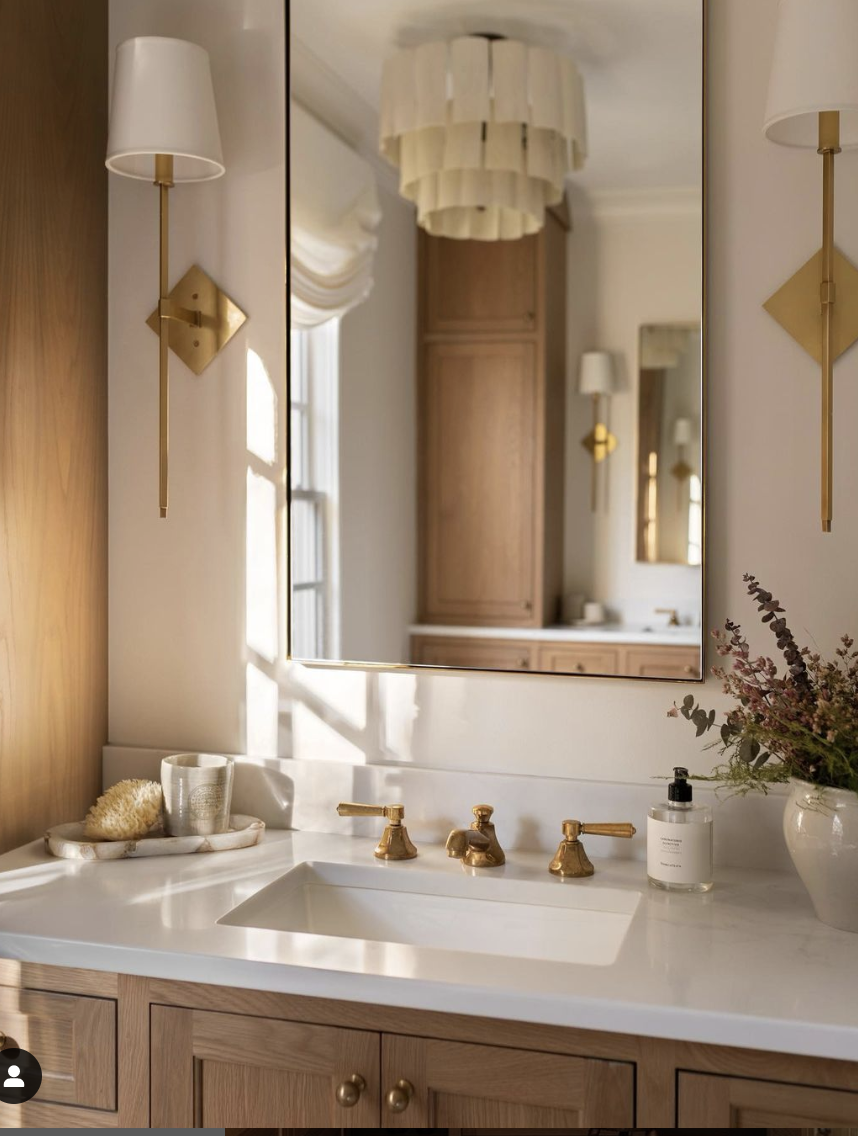 Use Wallpaper
Wallpaper is one of the easiest ways to add color and texture to a small bathroom. It's also one of the most inexpensive ways, so if you don't like it, you can easily remove it without having to repaint the whole room.
Wallpaper can be used on all three walls as well as the ceiling (if your bathroom has one). This means that you have an opportunity to make each part of your space unique--the ceiling could be covered with geometric designs while other parts use bold colors. If budget isn't an issue or if there are some imperfections in your walls that need covering up but aren't too noticeable then consider applying wallpaper throughout all four surfaces!
Add a pop of color to the floor
You can also use color to make your small bathroom stand out, but it's best to stick with one bold color on the floor and another on the walls. This will create a nice contrast and help narrow down the space even more. If you prefer neutral colors for both areas, try using a bright hue on the floor--it'll still give off that colorful feeling without being too overwhelming in such a small area!
Add board and batten
One of my favorite ways to make your small bathroom stand out is by adding board and batten. Believe it or not, this works especially well in bathrooms that are already on the smaller side. The board and batten treatment creates a sense of height and drama, which makes the space feel larger than life without taking away from its functionality.
Board and batten is an easy way to add some visual interest to any room in your house, but it's especially effective in small spaces like bathrooms because it creates a sense of depth in an otherwise flat space. It's also a great way to add color without committing to paint!
Upgrade to luxury tiles
Luxury tiles are made from natural materials, so they're more durable. Luxury tiles are also easier to clean, as they don't get stained easily and can be scrubbed with soap and water if necessary. In addition to being more resilient than regular ceramic flooring, luxury tiles come in an array of colors--from earthy tones like browns and greens to vibrant hues like oranges or reds--so you can create a unique look for your bathroom that will stand out from other small spaces in the home.
Create an eye-catching focal point
There are a few ways to make a small bathroom stand out. When you're decorating your small space, the first thing you should do is focus on creating an eye-catching focal point. A large mirror or light fixture will work well for this purpose, but there are other options as well. Artwork or plants can also serve as focal points in your bathroom and help make it feel larger than it actually is!
Decorate your bathroom with cool accessories and decor items
One of the best ways to make your small bathroom stand out is by decorating it with cool accessories and decor items. You can use a variety of them, but they should all be functional, decorative and unique! Here are some examples:
A cute rug that will add warmth to your feet as well as style to your floor space (and hide any dirt)
A fun framed poster or picture on the wall that makes everyone smile when they come into the room
Plants: in an empty corner (or even better--a few plants!) because plants always make me happy inside
Candles: Candles are great for creating a relaxing atmosphere in any room. They also provide a nice scent when lit up!
Baskets: Baskets can be used to store things such as towels or toiletries under the sink or on top of cabinets—they're perfect for keeping things organized!
A chandelier: Chandeliers are always beautiful and add a touch of elegance to any room – including bathrooms! You can find chandeliers in many sizes and materials (from metal to crystal), so there's something for every taste!
Artwork: There are many ways to display artwork in your bathroom – either hang it on the walls or place it on shelves above the toilet/shower area (if there's enough space). Artwork can really add personality and style to any space, so don't forget about this option when decorating your own small bathroom!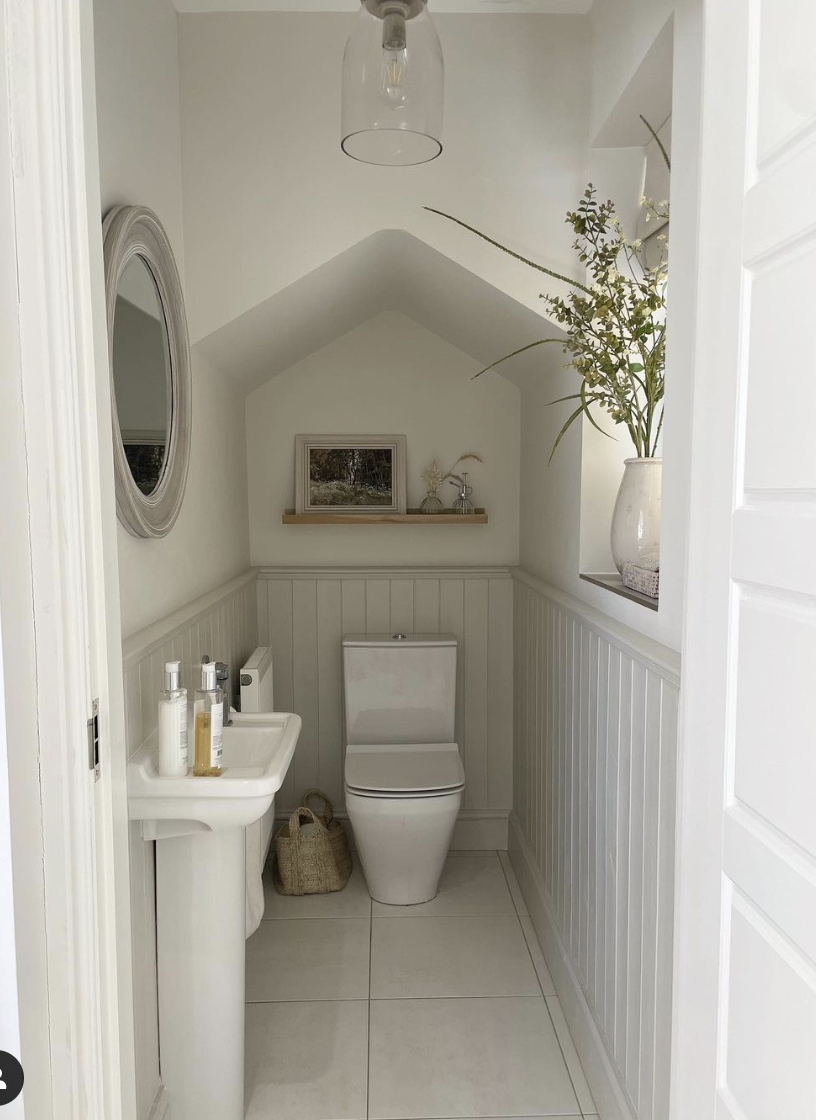 Add a large mirror to reflect light and make the room seem bigger than it really is!
Add a large mirror to reflect light and make the room seem bigger than it really is! If you have a small bathroom, adding mirrors can be an effective way to make the most of your space. Mirrors not only give the illusion of more space but also add brightness and light into areas where other types of lighting might not reach.
Additionally, if you have windows in your bathroom that allow natural sunlight in through them (such as skylights), then placing a large mirror on the wall opposite these windows will reflect that natural light back into the room even further increasing its brightness while making it appear larger than it actually is.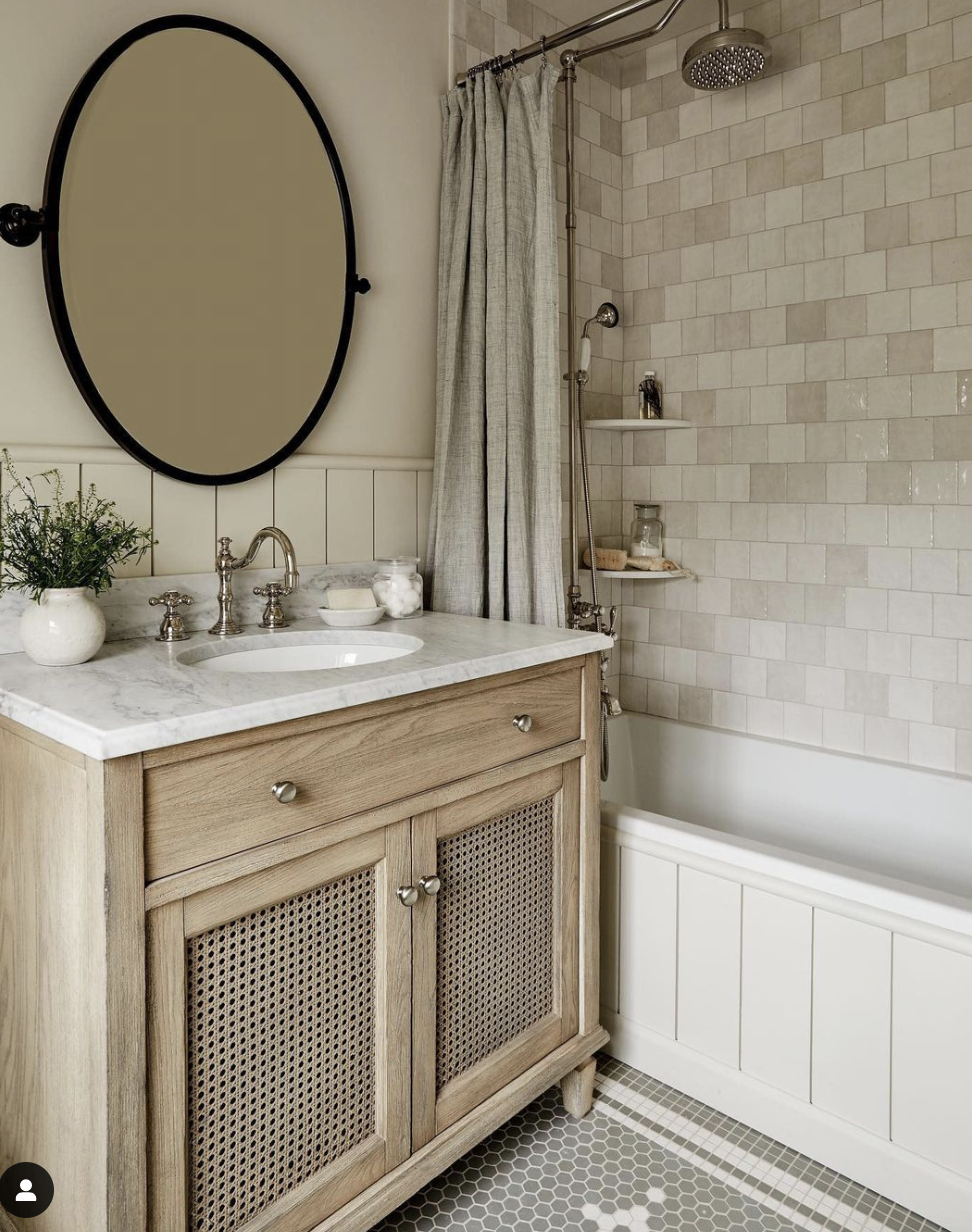 Maximize your organization
When you're trying to make the most of your small bathroom, organization is key. You'll want to make sure that you have enough storage space in the first place, but don't overdo it--you don't want your bathroom looking cluttered or messy.
Use drawers and cabinets to store bathroom items like towels and robes. If there's room for a medicine cabinet, install one with shelving inside so you can use it as extra storage space for toiletries or other items that need refrigeration (like toothpaste).
Install hooks along one wall where towels can be hung on an open rod above the tub/shower area so they won't get wet when someone takes a shower! This also helps keep things neat & tidy since everything has its place now instead of being thrown randomly throughout different areas within reachable distance from where people stand while using these facilities...which means less chance at accidents happening because someone forgot which way was "upside down" after taking off clothes before getting into hot water!
Put any extra storage on top of the toilet tank instead of underneath it; this will keep things out of sight while still being easy to access when needed. You can also use this area as a spot where you can store things like toilet paper rolls and hand soap bottles.
Keep an extra set of towels in a closet near the bathroom so that you don't have to go far if someone needs one!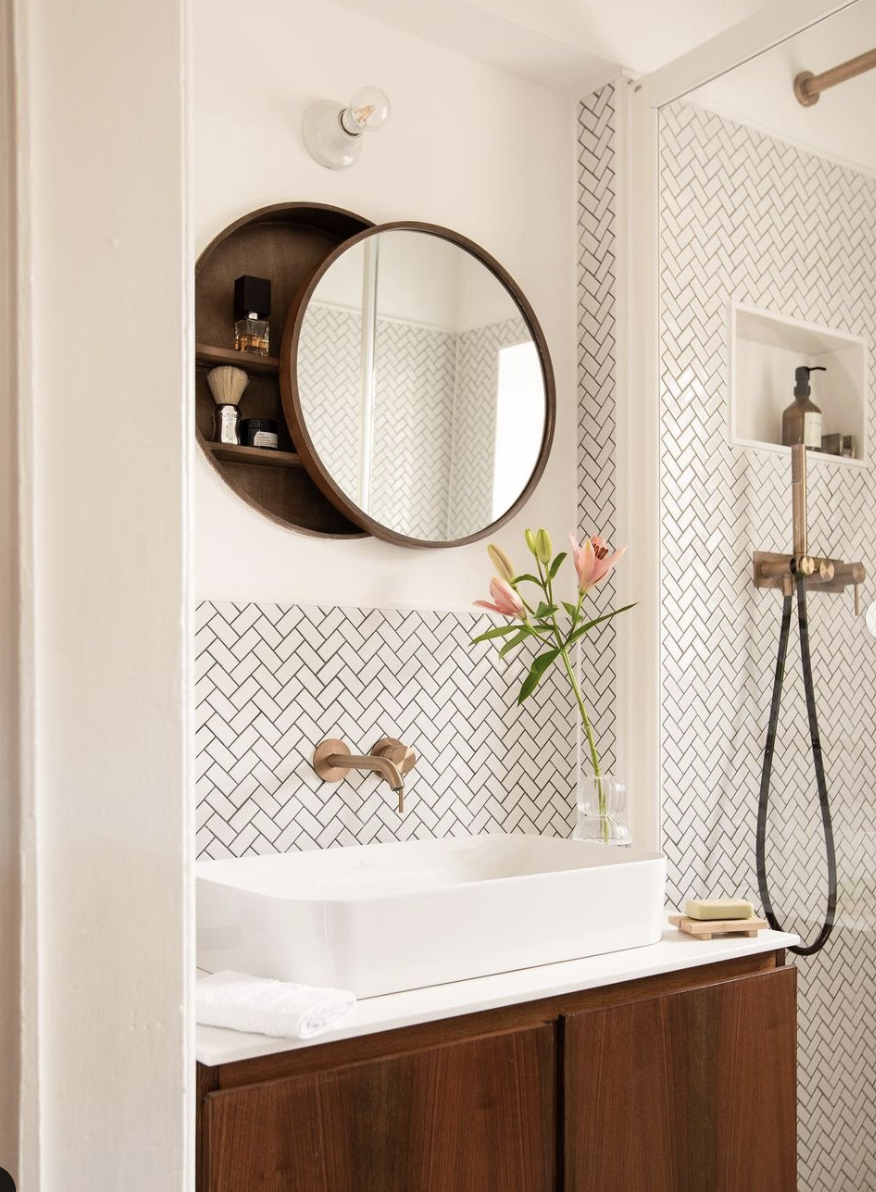 Small bathrooms don't have to feel cramped or dark when you know how to make them stand out
If you have a small bathroom, it's important to make sure that the space is used wisely. If your bathroom is too cramped and dark, consider making some changes or adding some storage.
Here are a few ideas for how to make your small bathroom stand out:
Add color! Paint one wall in bright colors (like yellow) or even wallpaper it if you want something more permanent. You can also add rugs and towels in bold prints and patterns--the more color, the better!
Use mirrors! Mirrors will make any room look bigger than it really is by giving the illusion of depth; put two large ones opposite each other on opposite walls for maximum effect. A large mirror above the sink will help give the illusion of height as well; try placing another smaller mirror directly across from it for added impact!
Use light fixtures strategically throughout the room so there isn't any dark corners where dirt can collect unseen...which brings us back around full circle again: cleanliness is next-level important when dealing with small spaces because they're harder/more expensive/less practical than larger ones (eek!).
I hope these tips have helped you to make your small bathroom stand out. Remember, it's all about finding the right balance between function and style. You don't want to go too crazy with decorating because then it won't feel like a place where people can relax anymore--but at the same time, if you don't add any decorations at all then what would be the point of having one in the first place? So go ahead and experiment with different ideas until something clicks; I promise it will be worth it!
More Small Bathroom Posts:
Until next time,
BEST SELLERS