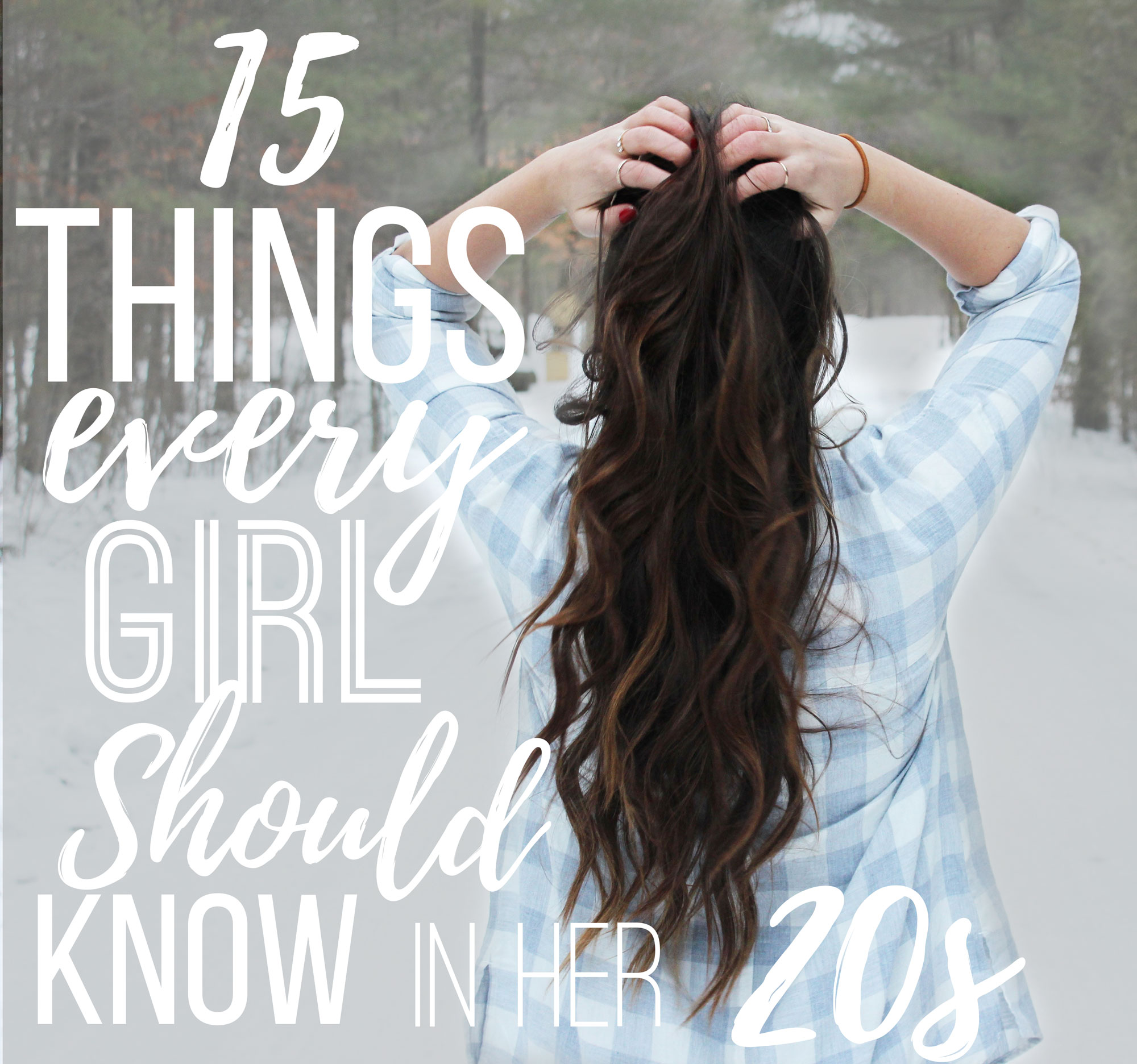 Turning 25 this month has inspired me to come up with a list of life lessons I have had to tackle so far.
Disclaimer: this post may contain affiliate links, and every purchase made through these links will give me a small commission (at absolutely no extra cost for you!) AS AN AMAZON ASSOCIATE AND REWARDSTYLE MEMBER, I EARN FROM QUALIFYING PURCHASES. See Privacy Policy for additional info.
Being in our 20s is the most exciting and stressful time in our lives. It is a time for finding ourselves and building a path for our future. Being in our 20s can be the best and worst times, but I am such a strong believer that everything happens for a reason. Good things fall apart so better things can fall into place.
It's in these years we find ourselves graduating from university, getting our first big girl job, paying bills, buying a house and a car, falling into new relationships, leaving behind old relationships, and ultimately growing up.
Therefore, I have put together this list. This list is to help guide us to make the best decisions for the present and the future. To maximize our opportunities and fulfill our ultimate potential in life. To help us become the greatest women we can be. All while having a little fun along the way too.


So buckle up ladies, it's time for us to take on the world!
Advice for Girls: 15 Things Every Girl Should Know in her 20s
Learning to Budget:

Take control of your finances. Time to take your money seriously. Track your monthly income and your monthly bills. Calculate how much money you need for extras, how much you want to put into savings and how much you can treat yourself with. Having all this in mind will keep you out of the hole and allow you to save for future investments. Start a journal or print off your bank statements monthly.
Look After Your Skin: Let's be real, when we are in our 20s our skin is in it's prime, but what we need to remember is that it won't look this flawless forever. We need to protect it and take care of it. Use sunscreen daily, always wash your make-up off at night and remember to stay hydrated! Doing these easy things will help keep your skin young in your 30s, 40s, 50s and so on!
Don't Sweat the Small Stuff:

I am the worst for dwelling on things. I have learned that life is too short to worry about the things you have no control over and to stress about minor details in life. Focus your energy on things that matter, things that will get you to where you want to be in life. Some things you can't change and somethings just aren't worth your time. Remember what is important and move forward.
Value Friendships:

As I get older, I appreciate my true friends more... the friends who are like family, the friends who you would do anything for and know they would do anything for you. You need good friends in life to get you through the good and bad times. Friends give you balance. Good friends are hard to find, so hold on to them!
Take Care of Your Body: During our 20s, is our body's prime. These years are crucial for developing healthy habits. Pushing yourself to create a healthy lifestyle will benefit you in the years to come.
Speak Up For Yourself:

Time to grow a pair and gain confidence. We are not little kids anymore. Speak up when someone has upset you, speak up when the waiter brought you the wrong meal, speak up to get that raise at work.. No one is going to speak up for you. If you don't advocate for yourself, these negative details will accumulate. Be the strong woman you were raised to be!
You're Allowed to Have Fun:

Yes, working hard for your future is a crucial element for a woman in her 20s, but you still need to remember to let loose and have fun. Like I said earlier, life is too short to let it slip by! I see it all the time working in an intensive care at the hospital. Cherish your time and have fun every once in awhile!
Dress to Impress:

Time to be realistic here… That skirt you have been saving from grade 10 that you were hoping to squeeze back into some day needs to go. Time to start embracing your body and wearing clothes to suit your body and age. Accepting your shape will give you confidence to rock the clothes you wear.
Create and Maintain Good Habits:

Time to establish good habits that will put you on the right path. Making habits and routines in your 20s is so important. Going to bed at a decent time every night, drinking 2-3L of H2O a day, keeping your life organized or something as easy as cleaning every Sunday… these habits and routines will stick with you and give you the leverage to keep them up for the years to come.
Network: Connect with people. Whether it be people in a book club, people at your gym, bloggers you enjoy reading, or other moms… networking allows you to embrace new friendships and in some cases allows you to get further in life. Connection and networking within your town and within your area of interest is so important and will someday help you more then you will ever know now.
Travel: Time to see the world. This is the best time in your life to travel. You have no ties (other than your career). Travel while you are young, before you meet the man of your dreams, before you start having kids. In order to "settle down" someday, you need to have 'lived it up'. So pack your bags and explore this amazing earth. You will be surprised to see how much you still have to learn in life.
Hold Your Family Close:

It is easy to get so busy with your career, boyfriend, friends and life itself. But do not forget to make time for your family. You are only ever given one family. And as we are getting older, our parents/grandparents are getting older too. So take the time and make the memories. Someday you will regret it when they are gone.
Take Chances:

20s are the time to take chances, make mistakes, live on the edge. Have a dream? Follow it. Set a foundation for a successful future then chase after what you have always wanted in life.
Forgive and Forget:

I am the worst for this. And I know it is something I have to work on. I am the worst grudge holder. Burn me once and I'll never forget it. I have come to learn that forgiving and moving forward is the key to happiness. Like I have said before, don't sweat the small stuff, life is too short to dwell. Everything happens for a reason. Forgive and forget.
Value Yourself, Don't Settle:

As I write this last point, I envision my past relationships and the relationship I have now. I have been in a lot of bad relationships and a lot of, hate to be so blunt but, boring relationships. I can't stress how important it is to value yourself and be in a relationship you want to be in. Don't settle for safe, settle for love and happiness. Growing up we all envisioned ourselves and the man we would marry… Find that man. He is out there waiting for you. I am a strong believer in finding your other half. Life is a journey… don't settle for 'decent'.

I hope this list inspires you to become the strong, independent, superstar of a woman you are meant to be! This is your life. No one is going to live it for you. Cheers to being in our 20s and being a powerful boss ass lady!!

BEST SELLERS