25 Most Beautiful Lake House Living Rooms ; Here are some of the top Lake House living room designs!
Hi beauties! Coming at you with the most beautiful lake house living rooms! I absolutely love everything coastal design. The light and airy feels of this design is just one of my favorites hands down!
When you're looking for a place to relax and unwind, there's nothing better than a nice, comfy living room. You can curl up on the couch with a blanket and a good book, or sit at your coffee table with some friends to play a game.
No matter what your mood is, there's an option for every occasion! If you're looking for some inspiration for decorating your own living room, look no further than these beautiful Lake House Living Rooms!
Lake House Living Rooms Inspiration:
A lake house living room is the perfect place to relax with your family and friends. With a view of the lake and plenty of room for everyone, it's the ideal spot to unwind after a long day at work or play. A lake house living room is usually decorated in soft earth tones and has plenty of windows to let in the light. A lake house living room will also have a fireplace, which can be lit on cold nights.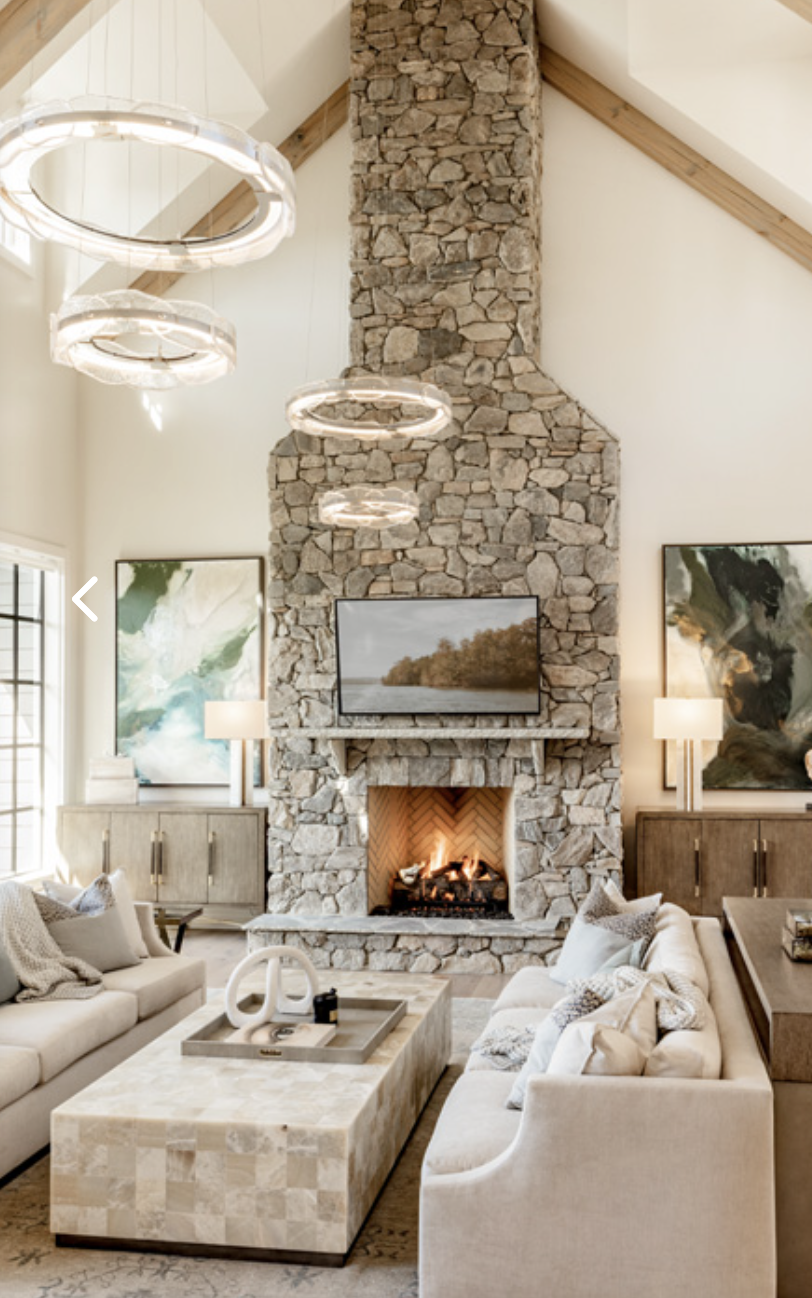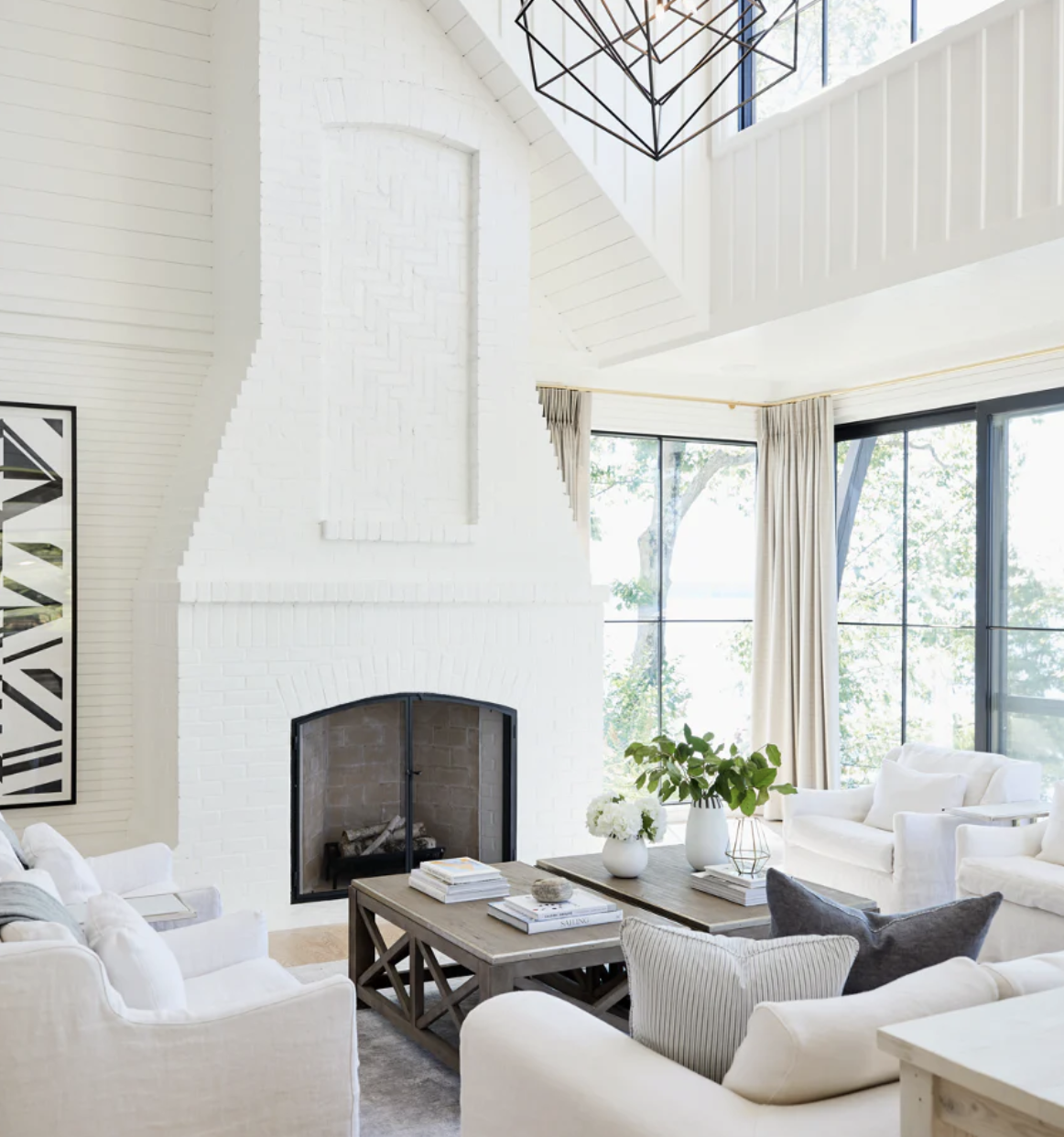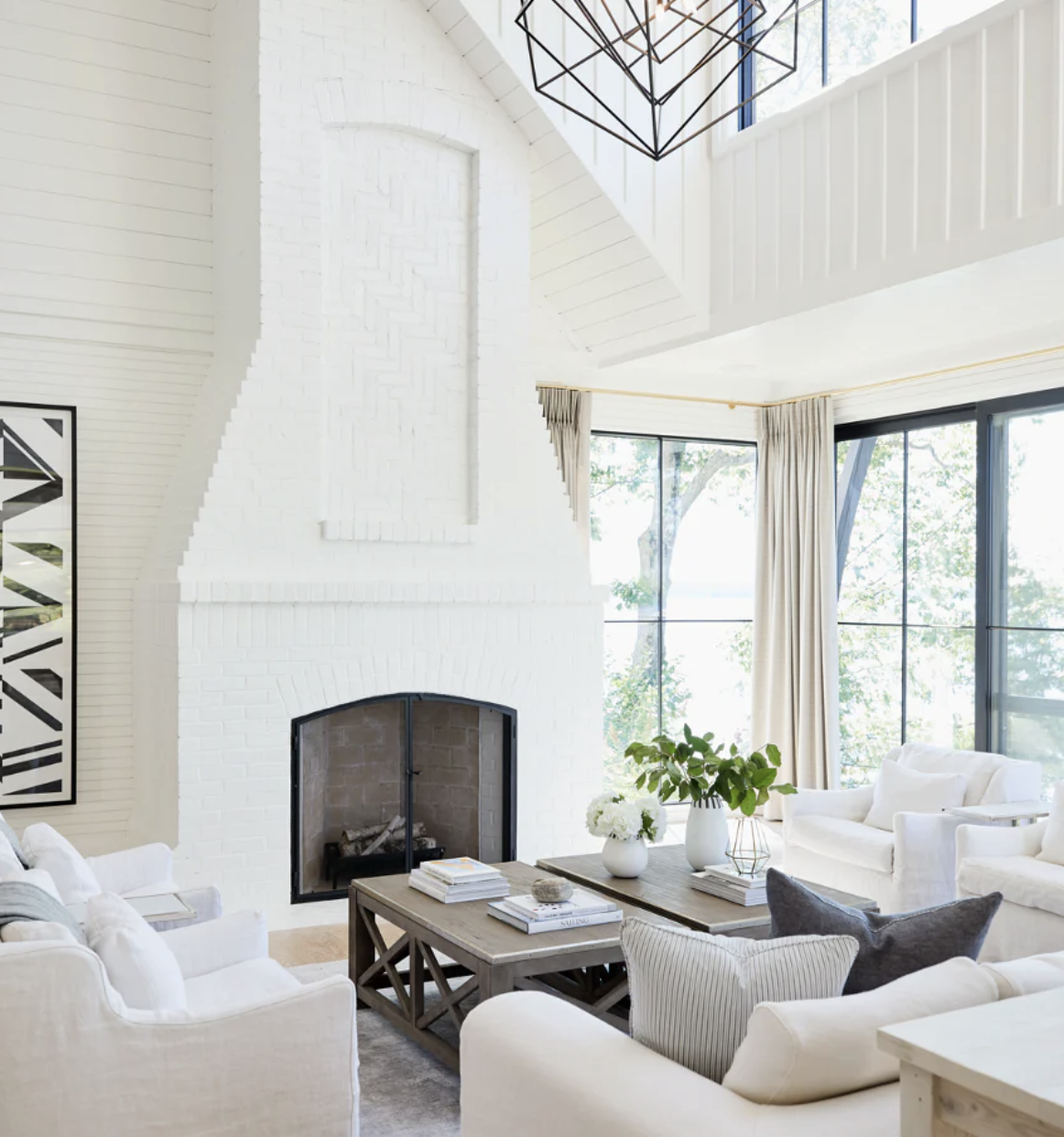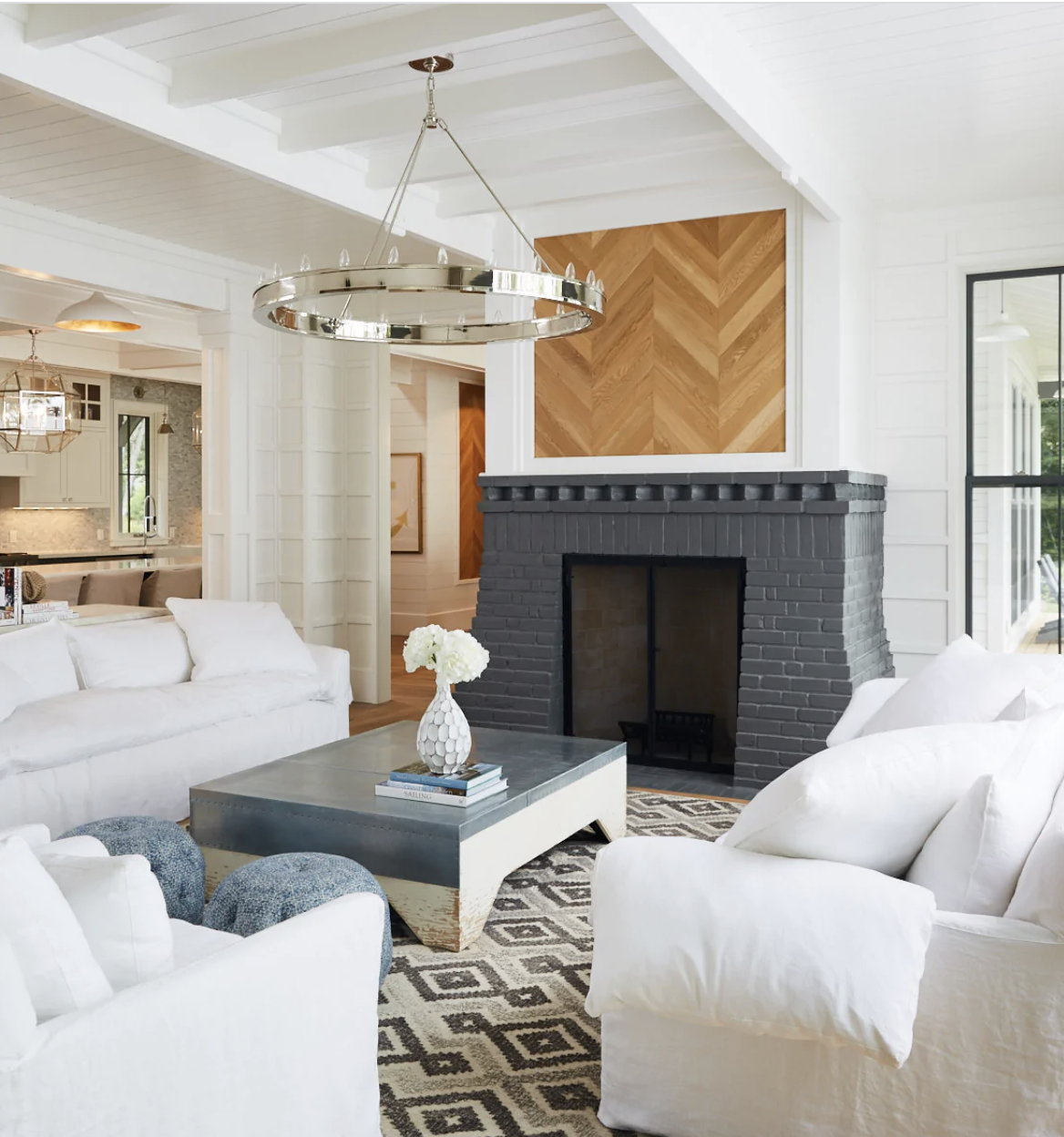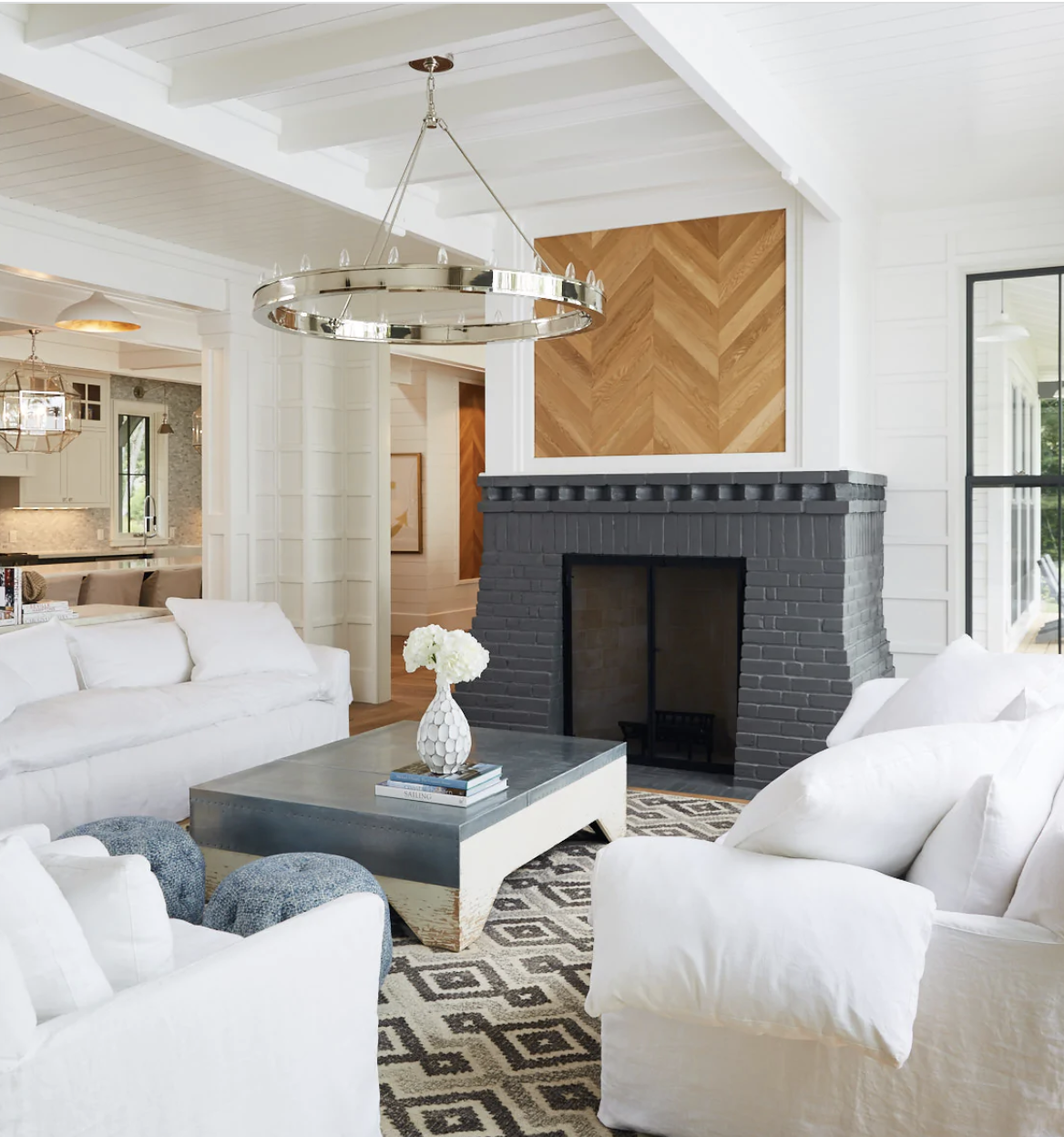 Lake house living rooms have a distinct advantage over any other type of home when it comes to decorating. With the serenity and beauty of the surroundings as a backdrop, you can pull off bolder, more dramatic design choices that wouldn't go over well in more urban spaces.
It's also much more important for Lake House living rooms to balance contemporary design with rustic accents, since most homes on the water will be surrounded by modern conveniences like docks and boats and vehicles.
And if your Lake House home is equipped with a fireplace, you may want to use it as part of your decor, especially if it's a focal point of the space. A stunning fireplace piece is ideal for the focal point of your Lake House living space—choose yours in natural elements like stone or wood. Because of their cozy feel and family friendly features, soft fabrics should be incorporated throughout your space as well.
More Lake House Inspiration:
Lake house living rooms are the perfect complement to their lakeside location. The water nearby gives way to open, airy design choices and subdued color palettes that don't compete with the natural surroundings. Lake house living rooms provide an escape from the ordinary, just like relaxation by the water should be.
Until next time,