40 TV Stand Decor Ideas to Elevate Your Living Room; Here are ways you can decorate your TV stand to make watching TV that much more enjoyable!
Hi beauties. Today we are talking all about TV stand decor ideas.
Decorating your TV stand can be a challenge at times. I get it... but If you're looking for a way to elevate your living room, it's time to give your TV stand some love.
TV stands are often one of the most overlooked pieces of furniture in a room. They're typically hidden behind closed doors or out in the open away from sitting areas, so we don't pay them much attention. But with these 40 TV stand decor ideas, you can reveal your TV stand and transform it into something special.
The key to elevating your TV stand is using items that match the theme of your room and reflect your personal style. For example, if you have a rustic theme in the rest of the living room, consider adding some antique books or metal candle holders to create an unexpected look. And if you have a beach house-themed living room, try adding seashells and sand-colored accessories for an eclectic touch.
With that being said, let's jump into some inspiration I found around Pinterest and Instagram! Here are 40 TV stand decor ideas that will help you create the perfect look for your space!
TV Stand Decor Ideas and Inspiration
If you're ready to take your living room from zero to 100, I've got the most amazing tips and inspiration for doing just that. Let's check them out.
Farmhouse TV Stand Decor
When it comes to farmhouse TV stands, you can either go really simple or really extravagant. The idea is to use a lot of natural materials like wood, and make the TV stand part of a larger collection of furniture in your living room.
Above TV Stand Decor with Art
Hang a beautiful piece of art above the TV stand. It doesn't have to be anything fancy—just something that makes you feel good when you see it. If you're looking for a way to make your TV stand more interesting, display some artwork above it! You can hang art on either side of the TV or above it. The best part about displaying artwork above your TV stand is that it will draw attention from guests who might not even notice the TV is there. This makes it a great way to add interest to an otherwise bland room.
Above TV Shelving
The above-TV shelf is a great way to show off your favorite decor items and make your living room look more homey. This will not only make your room more interesting, but also add some depth and interest to the room, just make sure you are not making it look too cluttered!
Greenery to TV Stand
A great way to make your TV stand stand out is to add some plants! You can find them at any local nursery and they'll add some much-needed life into any room. This is especially true if you live in an area where there isn't much sunlight because plants are natural light sources (even if they don't give off as much as direct sunlight does).
Hang a Clock Above the TV Stand
A great option for your TV stand decor is to hang a clock above it. Not only will this add an extra layer of style to the room, but it will also help you keep track of time while you're watching TV.
Add Candle Sticks to the TV Stand
Candles give off a soft light and can be used at night to create an inviting atmosphere in the room. Candle sticks can be a great way to add some mood lighting to the room. If you don't have a fireplace, use these candles in place of a cozy fire!
Add Baskets For Extra Storage
Sometimes, you just need a little extra storage. For some of us, we have so much stuff that it's hard to find anything in our homes sometimes. If you can relate, then this idea is for you! You can add baskets to your TV stand and use them as extra storage. This will make it easier to keep things organized and out of sight.
Add a Vase with Pampas
Add a vase with pampas to your TV stand decor. Pampas are tall, feathery grasses that grow in long, green stalks. They make an excellent addition to any room that needs a little bit of greenery. They can be used as a neutral accent or focal point, depending on the size and shape of your vase. They are just calming and oh so pretty!
Modern TV Stand Decor Ideas
TV stands are a great way to show off your style and personality, making them the perfect place to add some personal touches and make your home feel more like home. If you have a more modern vibe in your home, consider adding contemporary pieces and simplicity!
Ladder Shelves
If you're looking for TV console decor ideas that aren't as boring as a bookshelf, try a ladder shelf. Not only is it cute, it's also functional—you can use the shelves to display your most prized possessions (like those cute little figurines of your favorite Disney movies) or even hide your remote control and other gadgets. With this decor idea you'll have a stylish place to keep your things while still making the most of your space!
Add Framed Artwork Above TV
TV stands are often just used for their intended purpose—holding your TV. But why not make them a little more interesting with some framed artwork? Framed art is a great way to add color and character to a room, and it's also an easy way to show off your favorite photos or posters.
Add in Some Hanging Lights
This is a great way to add a bit of glamour to your living room, and it's also a great way to light up the room without having to use lamps that take up more space on the floor.
Sculptures and Statues
Sculptures and statues are an easy way to change up the look of your TV stand. They can be placed on top of the console table or hung from the wall—it's completely up to you! These pieces can be made out of anything from wood to plastic, so there's no shortage of options. They also come in all shapes and sizes, which allows you to find exactly what fits in with the rest of your home decor.
Wood Trim on Wall
Are you looking for a way to decorate your TV stand that's not too in-your-face? Well, I've got some different ideas! Try adding some wall trim. It's a super easy way to add some flair to your space without going overboard. You can paint it or leave it natural. This adds interest to the tv console area and draws attention away from the TV.
Add Some Floating Shelves
Floating shelves are a great way to add storage and decor to your TV stand. They work well in small spaces and can fit anywhere, making them the perfect addition to your home.
Add Sconces To Either Side of the TV
If you're looking to add some extra lighting to your living room, but don't want to spend a fortune on lamps, sconces are a great way to go. Sconces are perfect because they give off soft light that won't overpower what is displayed on your screen, but will also provide enough light for reading or watching television at night without having to turn on other lights in the room. This makes sconces an excellent addition for any room where you want more light without creating too much glare or shadows on your furniture or walls.
Keep Decor Neutral and Simple
Keep it simple. You don't have to have an elaborate design or spend hours trying to make everything perfect. Just add a few key pieces that fit in with the rest of your room's decor and you'll be good!
Include Trays on your TV Stand
If you have a TV stand, there's a good chance it has some empty space. And if you're like most people, that space is probably covered with random objects—a remote control holder, a few books, and maybe an extra lamp or two. What better way to hide a few things then including a tray on your TV console!
Include Personal Items
If you're looking for a way to add some personal style to your TV stand, consider displaying personal items that mean something to you or your family. It's a great way to make the space feel more like home, and it's also an easy way to add color and pattern to the area.
Surround With Bookcases
Surround it with bookcases. Bookcases are a great way to add color and texture—and they're functional too! You can use them to store DVDs or books, or even create a small reading nook right next to your television.
Flowers in a Vase
Flower in a vase is an easy and inexpensive way to add some flair to your TV stand. You can use fake flowers, but the look will be more authentic if you use real flowers. It will give a fresh look to your room.
Hang Macrame
If you want to add a little something extra to your TV stand, try hanging macrame. Macrame has been around for centuries and is still a popular decor choice. It's a fun way to add a bit of color and texture, and it's easy to DIY too!
Consider some Creating an Accent Wall
An accent wall is a great way to make a statement in your living room. It can be as simple as painting one wall in a room or as complex as designing a mural on the wall.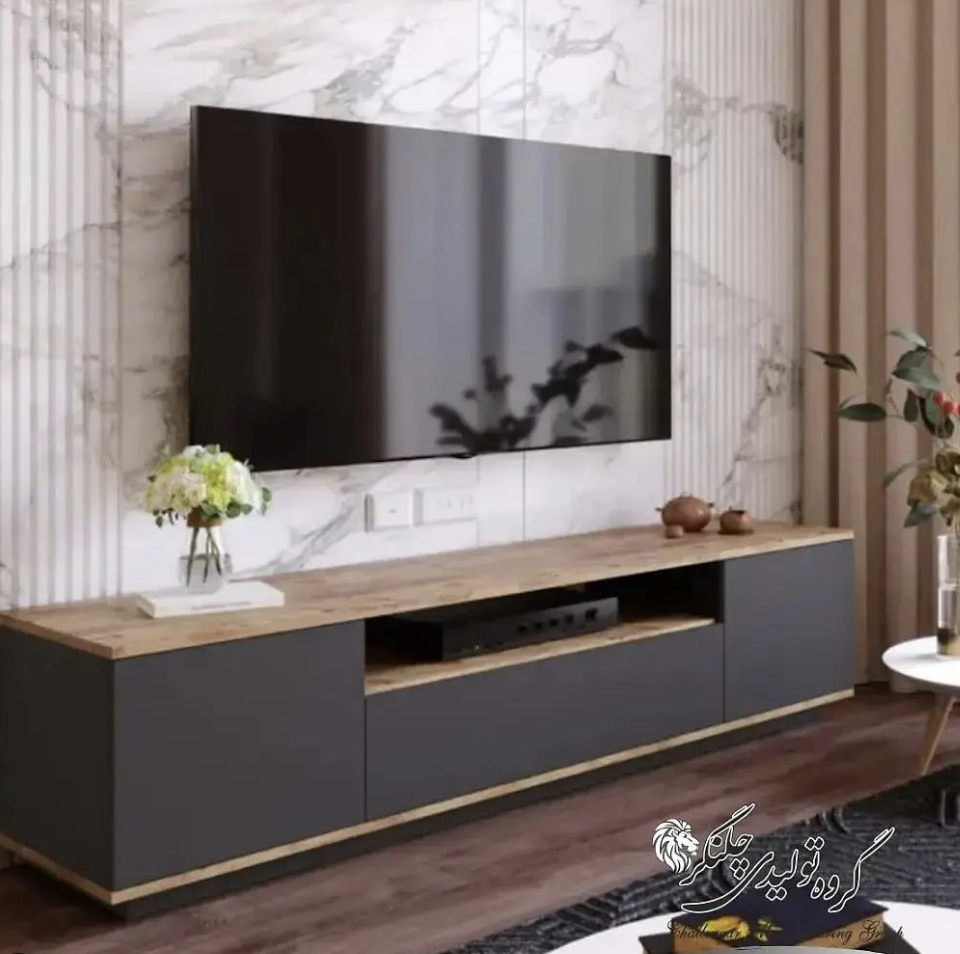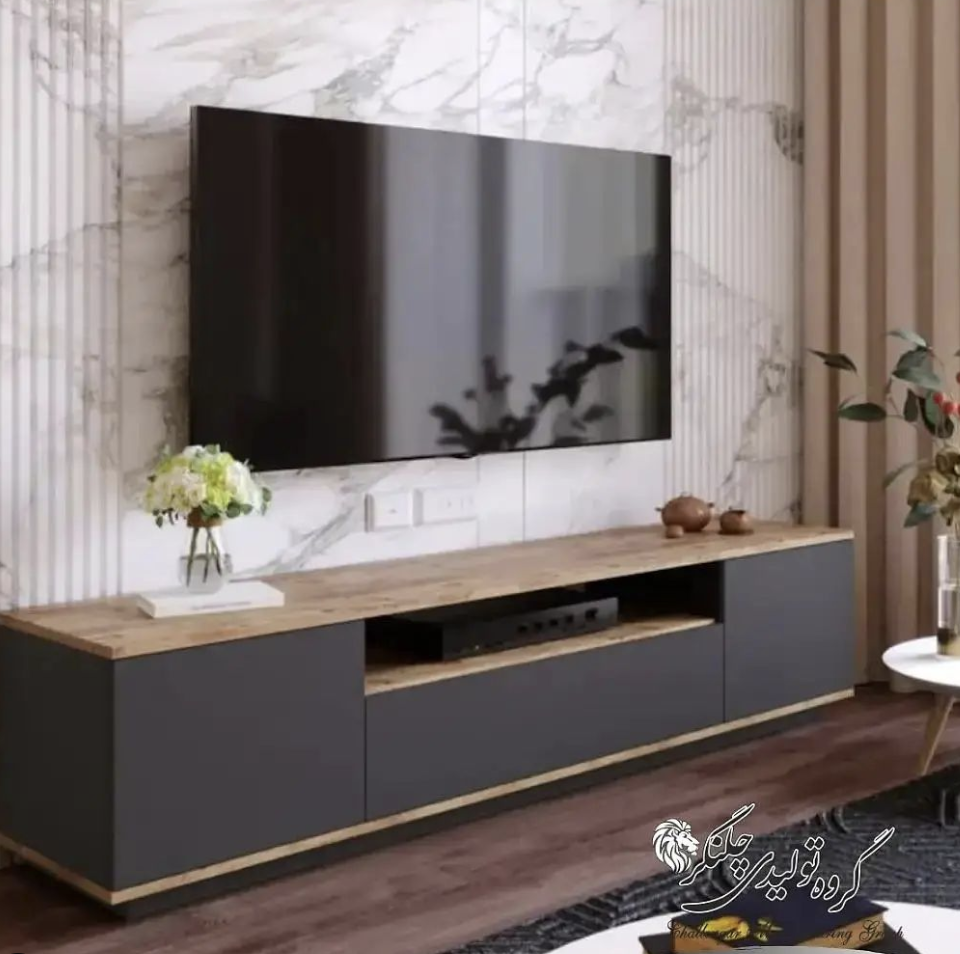 Entertainment Center Lighting
If you're looking for a way to spice up your entertainment center, consider adding some lighting. It's an easy way to really make your space pop, and it's not as expensive as you might think. It really can add some dramatic interest to your TV console!
Add Some Baskets For Extra Storage
Baskets can help you maximize storage within the limited space of a television stand, and they also add a decorative touch to your home. Baskets are available in all shapes, sizes and colors, so you can find something that suits your style perfectly. You can even use them as a way to separate out the different items in your living space—like books or DVDs—so they're easier to find when you need them.
Surround with Cabinets or Built-ins
This is a great way to add storage space and make your living room feel more like an entertainment center. You can also use this technique to display extra lighting fixtures or other accessories that might add some extra glamour to your living room.
Stacking Books and Trinkets
Stack some books, magazines, or other small objects on top of each other to create a unique display. Such as this photo below stacking a book and a cute white pumpkin!
Add a Decorative Tray
One of the best ways to make your TV stand look more like a piece of furniture and less like a stack of stuff is to add a decorative tray. The tray can be used for holding remote controls, phones, magazines, or any other objects that you want to keep handy. It will also give you a place to put fresh flowers in the spring or summer, or perhaps some candles for an evening at home with your partner.
Include Family Photos
The best way to make your TV stand decorations feel more like home is to include family photos. It's also a great way to show off your family photos! You can either print them out and frame them, or just put them on the stand itself. It's a great way to show off your favorite memories and help make your living room feel cozy.
Open Shelves Media Console
If you have a large living room wall, consider building some open shelves to create a media console for a large TV. This is a popular choice for media stands and an unique way to display so many ornaments and décor pieces!
Farmhouse Styling
Farmhouse styling can bring a touch of rustic charm to your TV stand, and it doesn't have to break the bank. You can make DIY farmhouse decor using inexpensive materials like burlap and yarn. You'll need to find a TV stand that has a rustic look to it, such as wood or distressed metal. You can then add the elements of farmhouse styling with your own personal touches.
Built in Cabinets and Drawers
Create your own TV console and incorporate cabinets, drawers and cupboards for extra storage on the TV wall! Built-in cabinets and drawers are a great way to maximize space in your living room. They allow you to store all of your TV stand setup, accessories, and media equipment right in front of the TV so that it is always close at hand when you need it. They are also a great way to hide clutter!
Mid-Century Overall Look
The mid-century modern look is an easy way to add some serious style to your home. With simple, clean lines and an emphasis on function over form, it's a timeless design that works well in any room.
Stand Alone Lamps
Lamps are the perfect way to add some extra light to your home without taking up a lot of space. They're also incredibly versatile: you can use them in virtually any room, whether it's your living room or the bedroom. They will give a cohesive look and not invade on your tv screen!
Simplified Décor with Barn Doors
Barn doors are the perfect way to add a little flair to your home entertainment space. They're an easy way to add a touch of rustic charm, and they can be customized with any style or color of paint. Plus, they come in a variety of sizes and shapes so you can really make them fit your space perfectly.
Stack of Books
Just stack up a few books and presto! You have a pile of paper that you can use as a TV stand decor. It's simple, it's inexpensive, and it adds a bit of whimsy to any space.
Gallery Wall
Dont forget to include a gallery wall with picture frames! We all love photos, and we all know that photos are a great way to bring back memories. Frame your favorite photos of the family, your pets, and even your house then hang them on the wall behind your tv stand.
Antiques
First, go to a flea market or antique store and find something that you love. It can be anything from an old typewriter to an ornate picture frame. Once you have it, put it on your TV stand where you think it looks best. Then step back and admire!
Bohemian TV Stand Ideas
Bohemian style is all about your personality and how you express it. It's about expressing yourself through color, texture and pattern. A TV Stand is a great place to show off your style because it's a large piece of furniture that features prominently in your living room. Whether you're looking for something simple or more complex, there are plenty of decorative pieces available on the market today.
Garlands
Garlands are usually made from paper or plastic, and they can be placed around the TV stand to create some visual interest. You can even get creative with your garland by adding different colors or shapes, depending on what kind of vibe you want to create in your home.
Living Room TV Stand Decor Ideas and Tips:
Use a mirror or glass as the back of your TV stand. This helps make the room feel larger and more open, which is especially helpful if you have a small space.
Use plants in pots as part of your decorating scheme. You can even use them as an alternative to shelving—they'll give your space a natural feel while also helping it look more organized!
Make sure there are no cords showing on your TV stand—you want everything to look neat and tidy! This will also help prevent accidents from happening in the future (like tripping over cords).
Use framed photos or artwork on top of your TV stand instead of putting them up on walls—this creates more space in the room itself which allows more light in during daytime hours (which makes rooms appear larger than they actually are).
I hope you loved this post and found some TV stand decor ideas for your next project! If you are on the hunt for more living room decorating posts, I highly recommend checking out my post all about behind the couch decor ideas. You all don't need to be interior designers to have a beautiful living room!
More Living Room Decor Posts:
Until next time!