7 Beautiful Swimming Pools Your Backyard Needs; here are 7 gorgeous spa like below ground pools your backyard needs this year!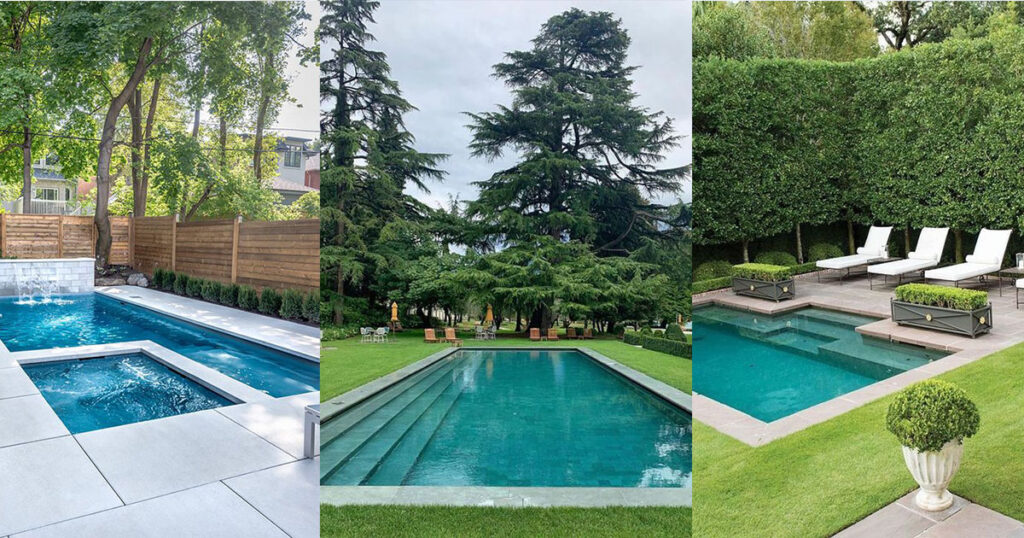 Disclaimer: this post may contain affiliate links, and every purchase made through these links will give me a small commission (at absolutely no extra cost for you!) AS AN AMAZON ASSOCIATE AND REWARDSTYLE MEMBER, I EARN FROM QUALIFYING PURCHASES. See Privacy Policy for additional info.
Hi beauties!
Coming at you with a post all about swimming pools! Why? Because it is. fricken hot here in Ontario this July and I am in need of looking at some beautiful swimming pools!
There is nothing better then diving into a cool serene pool when you are hot and sweaty. Now that we have finally finished our deck (post coming soon), we have joked about putting in a pool.. I mean, we joke but might actually end up with a pool next summer!
I love the idea of having a pool but also, I know this won't be our final house, and pools do not up the value of houses so I am hesitant to put one in. We are hoping to move within the next five years so is it really worth it to put in a pool? Maybe maybe not... (as I stare at our thermometer reading 32 degrees outside)
I dream about the day that I can walk outside and dive into a beautiful swimming pool in my backyard! If you have a swimming pool, what is your favourite thing about having one. I want my kids to learn how to be great swimmers by having a pool. Being a strong swimmer and completing swimming lessons is something that is super important to us and having a pool would definitely lead that direction.
If you are looking to turn your backyard landscape and garden into a beautiful oasis like the ones in these photos, make sure you check out my post on Gardening Must Haves from Amazon for all the tools and gear you NEED.
Anyways.. I won't keep you away from these beautiful swimming pools any longer! Lets cool down and look at some gorgeous refreshing pools for your backyard
Here are 7 Beautiful Swimming Pools Your Backyard Needs: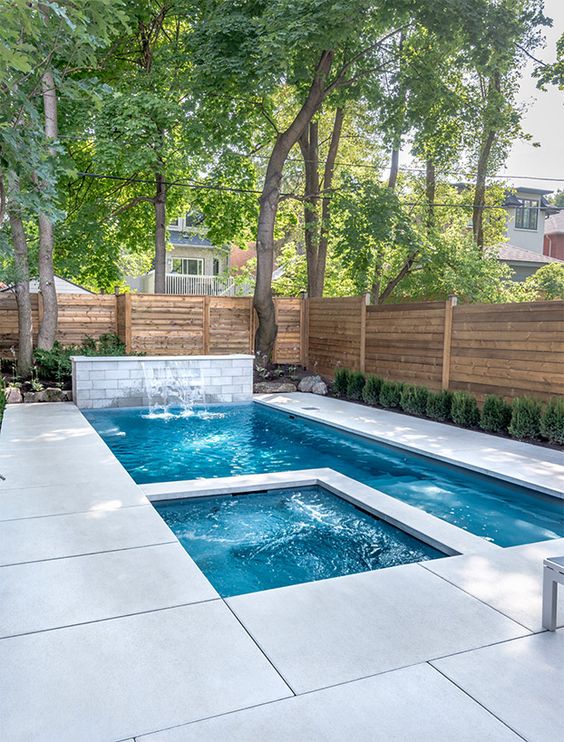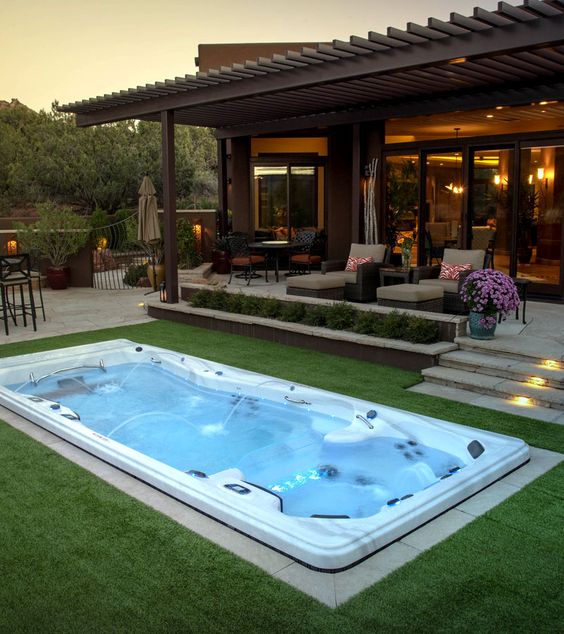 There you have it folks! A short little post on pools for your backyard!
What do you think and which one is your favourite!?
I love everything summer related right now and I bet you are too! I am hoping to get my deck posts up for you soon, just waiting on some last minute items that are being delivered. Once I receive everything for the deck I will be showcasing it on the blog and on my instagram! So make sure you are following me there!
I hope you enjoyed this post on Beautiful Swimming Pools Your Backyard Needs! If you like seeing these posts make sure you leave your suggestions for future posts in the comments below!
Until next time,

If you liked this post, you will love these backyard posts too!:
7 Beautiful Swimming Pools Your Backyard Needs; here are 7 gorgeous spa like below ground pools your backyard needs this year!
If you make any of my recipes please tag your photos with #nikkisplate so I can see your beautiful creations! Any feedback in the comments below is greatly appreciated. I hope you have fun!
Don't forget to pin the images in this posts! Share them with the rest of Pinterest world! Also make sure to follow my account to see when I post new recipes or home inspired content at Nikki's Plate.
BEST SELLERS