15 Deck Must Haves for Summer Entertaining; here are fifteen design tips for the perfect backyard deck oasis!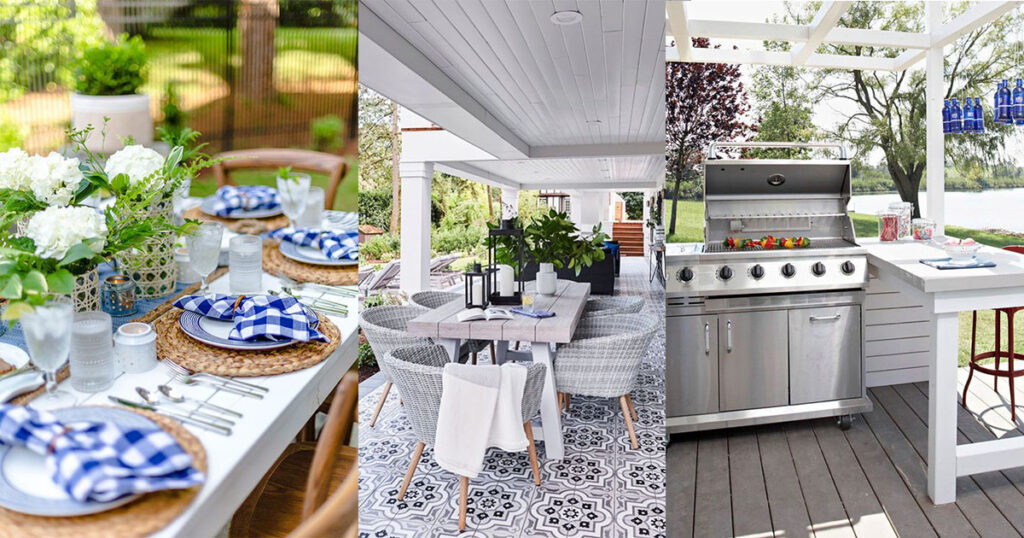 Disclaimer: this post may contain affiliate links, and every purchase made through these links will give me a small commission (at absolutely no extra cost for you!) AS AN AMAZON ASSOCIATE AND REWARDSTYLE MEMBER, I EARN FROM QUALIFYING PURCHASES. See Privacy Policy for additional info.
Hi Beauties!
Now that deck season has arrived, I thought I would throw together a quick round up post on some deck entertaining must haves!
If you have been following my instagram account, you would have seen that the past few weeks has been a crazy deck renovation adventure over at my house. We recently took down our little 300 sq foot deck and put up a brand new 1000 sq foot deck! It has been quite a consuming project but I am SO happy with how it all turned out.
I definitely will be sharing our reveal with step by steps and before + after photos! So if you want to see that make sure you sign up for my emails so you can get notified when it goes live on the blog!
Anyways, due to the fact that we have been going deck crazy over here, I have been hitting Pinterest hard for different ideas and styling tips for our deck.
I want the ultimate entertaining area with room for kids to have their own play space as well. Since we have started a family and plan on having a few more babies in the next few years, it is important for us to have great family space with entertaining options!
So with that being said, lets dive into what I found on the internet!
<<These photos do not belong to me. Please click photo to be redirected to the owner>>
15 Deck Must Haves for Summer Entertaining:
Comfy Seating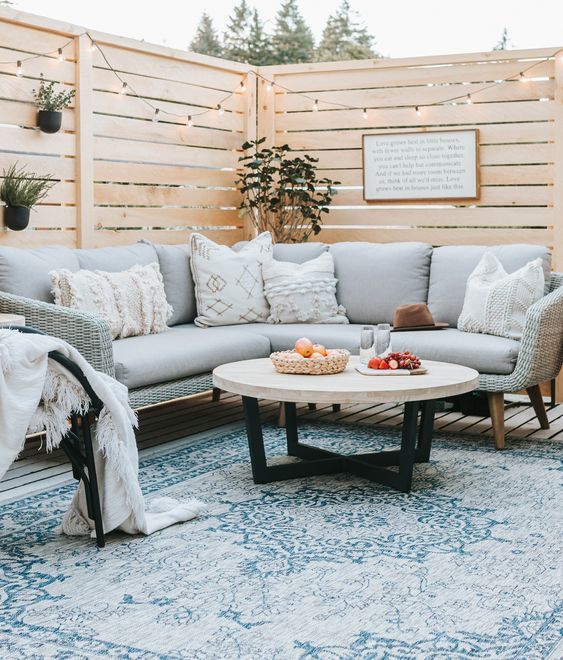 Having a cute yet comfy sectional or couch is a must have to start any outdoor deck space. It draws you in and is the perfect spot to curl up with a good book!
Shaded Areas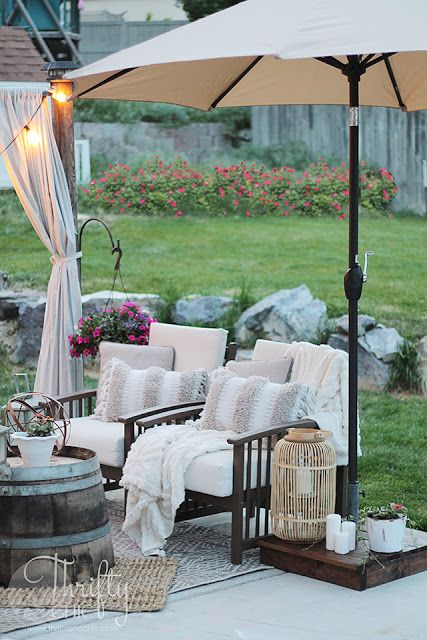 Having some shaded areas is great for those hot days. When it is super hot out, the last thing you want is to sit in the blazing sun, so having some shaded areas allows you to use the deck regardless of the intensity of the sun!
String Night Lights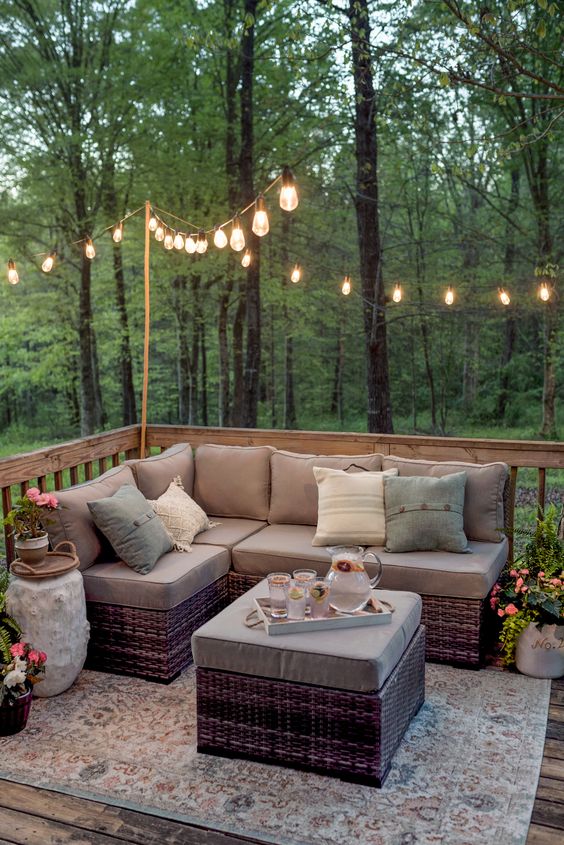 Add some romantic lighting to your deck area so you can use it under the stars as well as during the day! Bring a warm ambiance to your deck so you can cozy up even after the sun has gone down.
Flowers and Greenery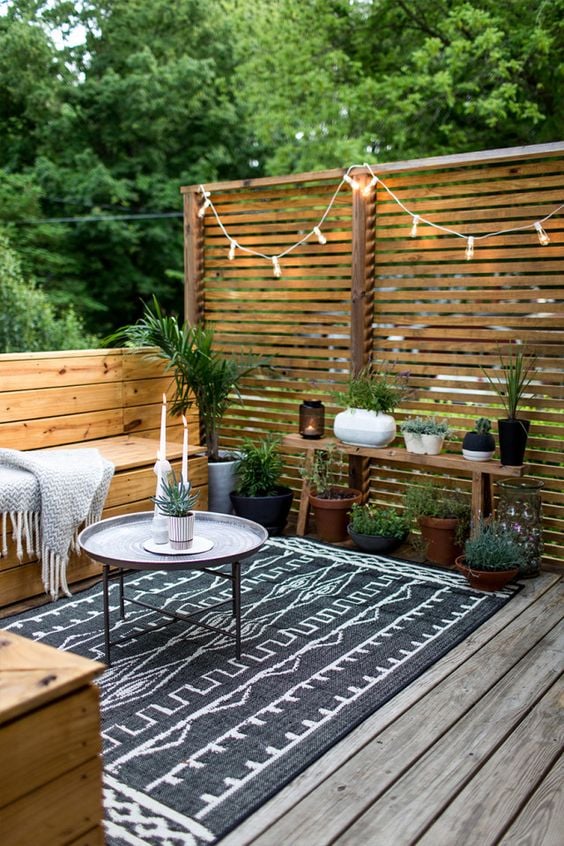 Make sure you had some summer time florals and greenery to make the deck feel like it is outdoors. Adding plants breaks up all the wood of the deck and gives your deck a oasis feel!
Grilling Area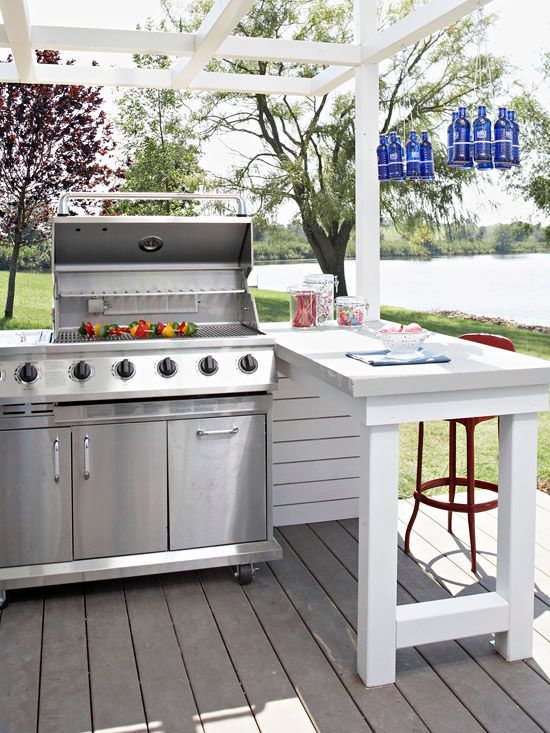 Make sure you have a cooking area! If you cant fit it on your deck then even having a BBQ close by will do! Summer is all about BBQ on the deck and delicious cocktails while your husband is grilling.. am I right ladies?
Dining Table and Chairs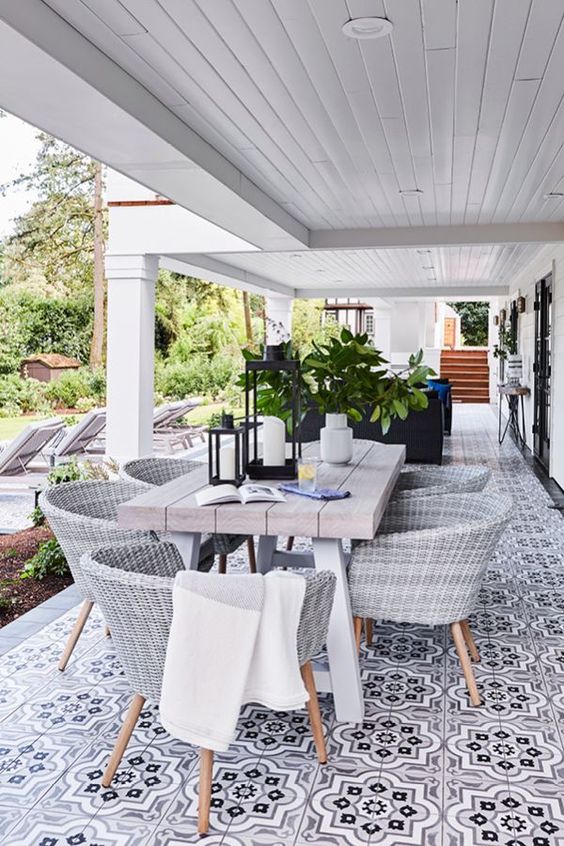 Having an area to enjoy that deliciously grilled food is a must. Everyone loves eating outside during the summer evenings, so adding in a table with chairs will really extend that living space outside!
Morning Coffee Nook
One of the best times to enjoy your deck is first thing in the morning. Make sure you have an area where you can enjoy your morning coffee and read the newspaper (if people still do that!). This area can also second as the comfy sectional seating area I talked about earlier.
Soft Outdoor Rug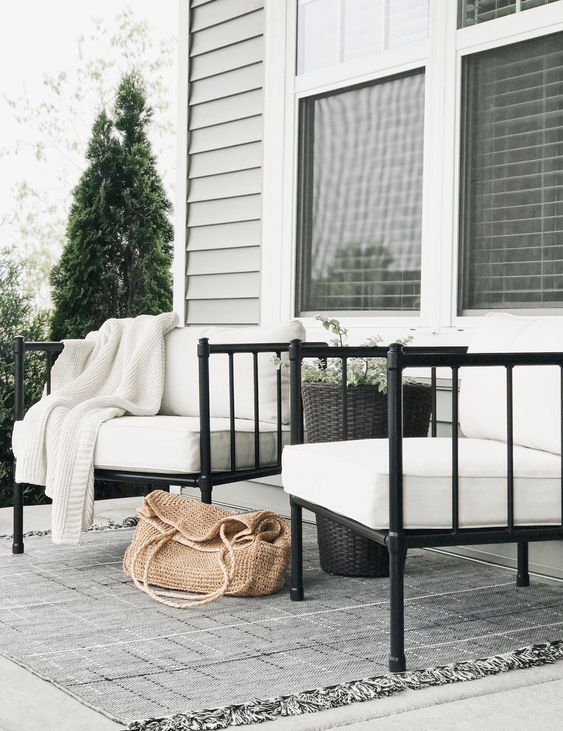 I think having an outdoor rug really makes the deck cozy and breaks up all the wood. Make sure you pick a rug that can withstand the weather and won't fade in the sun!
Deck Storage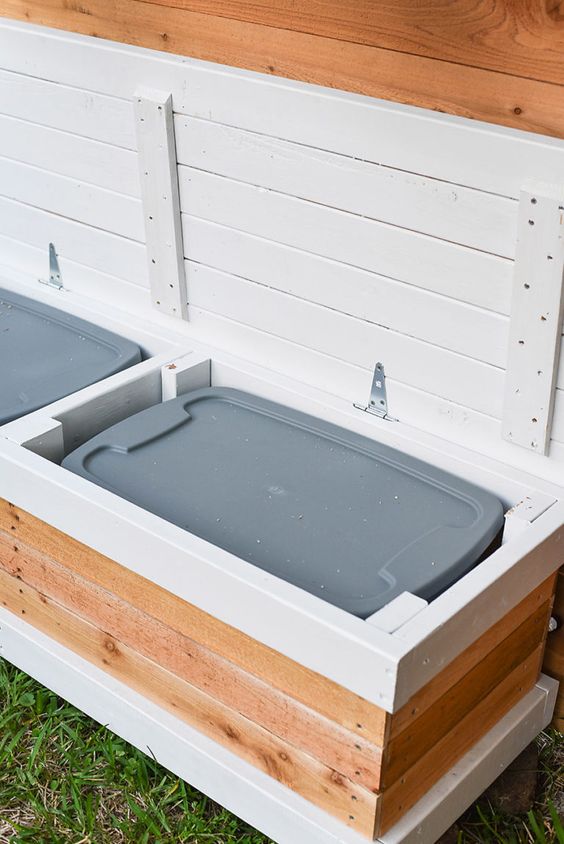 I know I know, this is probably a weird one to have as a must have for summer entertaining.. but hear me out! Storage gives you a place to hide all of your unwanted junk when people come over.. Need a place to shove all the beach towels and kids toys? Having deck storage gives you a place to put everything to ensure your deck is clean for your guests!
Deck Landscaping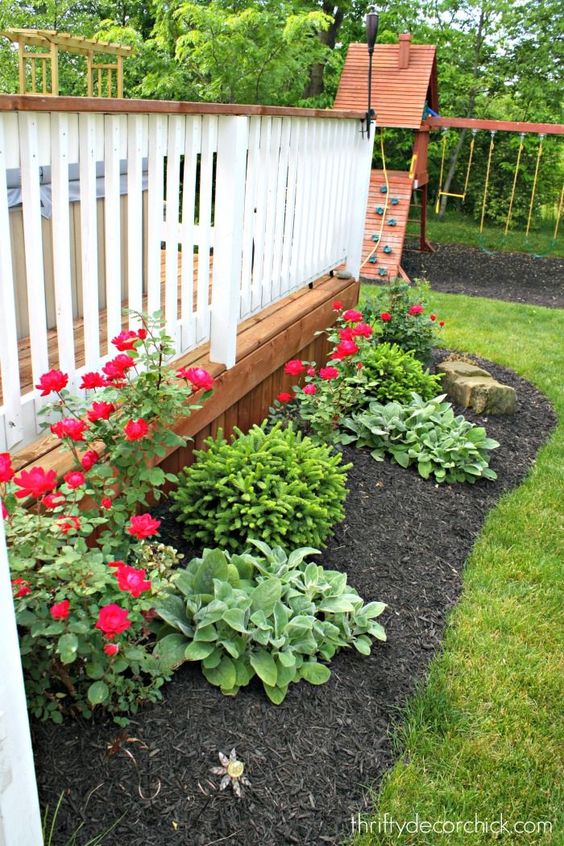 I added deck landscaping to this list because I really feel that clean landscaping around your deck really adds to the overall oasis resort feel. It cleans it up and looks pretty!
Pretty Outdoor Plates and Utensils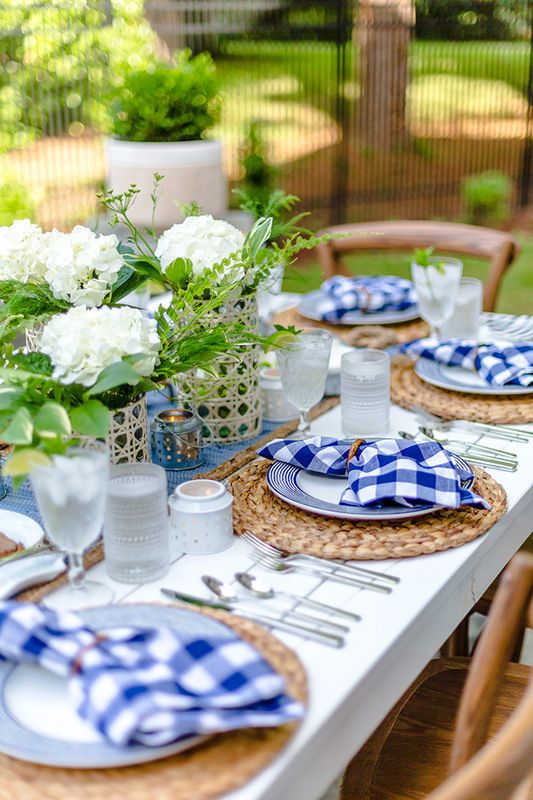 Every meal needs pretty plates and utensils.. just saying. Having a set of outdoor dishes will really give your deck extra brownie points in the area of dinner entertaining!
Fancy Drink Dispensary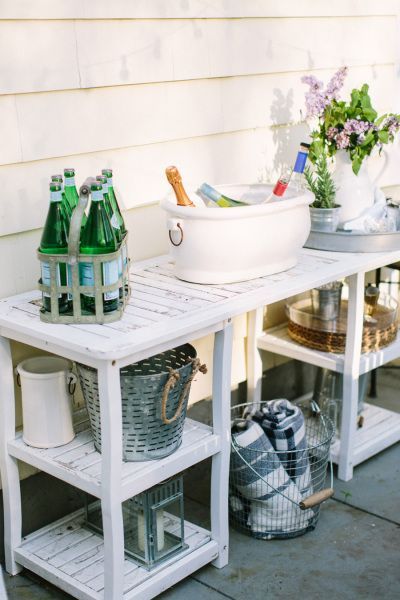 This is just a fun additional to this list and goes along with the previous point. Having an area for drinks or a cute drink dispensary will bring the ultimate summer feels to an deck or outdoor entertaining space!
Solar Lights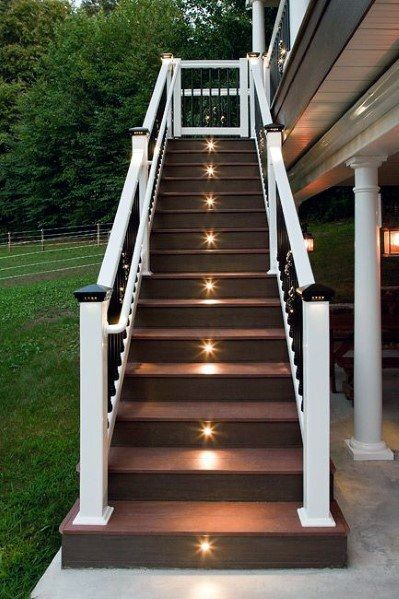 We just installed a bunch Solar light post caps on our deck and we LOVE them. Solar lighting is just an easy was to bring night light to any deck. You can also get solar step lights!
Outdoor Fridge or Cooler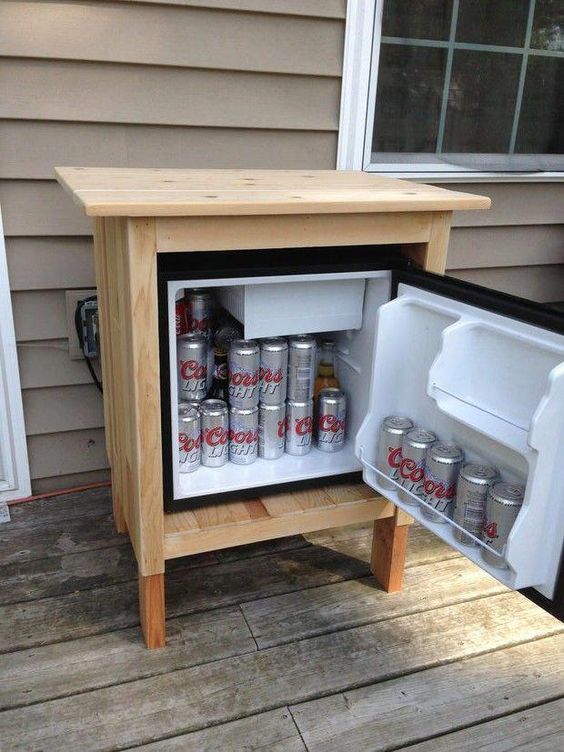 Having a place to store cold drinks right on your deck will keep any guests happy! Fill up a cute cooler or install a small bar fridge right out on your deck.. who wouldn't love that? If you're preparing your deck for summer entertaining, don't forget to consider including an essential item like a fridge in your outdoor kitchen setup!
Separate Kids Corner
Having a location for your kids to play and not bug the adults is a must when entertaining other families. Keep the children happy and the parents will have a great time too!
And that's it folks!
I hope you enjoyed this deck must haves for summer entertaining post!
until next time,

If you liked this post you will also love:
BEST SELLERS