Benjamin Moore Smoke Paint Color Review; Discover everything you need to know about Benjamin Moore Smoke paint color - from its undertones to its versatility. Read this in-depth review of this trendy grey shade and get inspiration for your next home project.
Disclaimer: this post may contain affiliate links, and every purchase made through these links will give me a small commission (at absolutely no extra cost for you!) AS AN AMAZON ASSOCIATE AND REWARDSTYLE MEMBER, I EARN FROM QUALIFYING PURCHASES. See Privacy Policy for additional info.
Hi beauties! As you may already know, I am a huge Benjamin Moore paint fan. I love analyzing trending colors (like Benjamin Moore Calm and Benjamin Moore Quiet Moments) to see what works best with them and how you can incorporate them into your own home! Whether you are looking to paint your bathroom or kitchen, I have you covered in this post!
Choosing the right paint color is a crucial decision when it comes to designing your home. The perfect color can transform a space, creating ambiance and setting the tone for the entire room. One intriguing option that has gained popularity in recent years is Benjamin Moore Smoke.
Whether you're a homeowner, designer, or simply someone who appreciates the power of a well-chosen paint color, you're in for a treat. We will explore the undertones, nuances, and versatility of Benjamin Moore Smoke, equipping you with the knowledge and inspiration you need for your next painting project. So grab your favorite beverage, settle into a cozy chair, and let's begin our exploration of Benjamin Moore Smoke paint color!!
Benjamin Moore Smoke Paint Color
Benjamin Moore Smoke paint color, with the number 2122-40, is a versatile medium gray shade. It is known for its attractive blue-green undertones, which soften the overall appearance. This color is part of Benjamin Moore's Color Preview collection, which showcases popular and trend-setting hues!
Smoke is a captivating color that falls into the grey family, with subtle undertones that make it stand out from other shades. Its ultimate sophisticated and timeless appearance makes it a versatile option for any room, whether you're going for a modern, minimalist look or a more traditional aesthetic. It gives a cloudy sky and spa feel with an airy pastels.
The cool blue-gray undertones of Smoke contribute to its soothing and relaxing atmosphere, making it an excellent choice for various rooms in your home. It can create a serene ambiance and works well with white oak floors or wall-to-wall carpeting. It pairs beautifully with other colors, such as Chantilly Lace (2121-70) and Steel Wool (2121-20), allowing for a cohesive and harmonious design.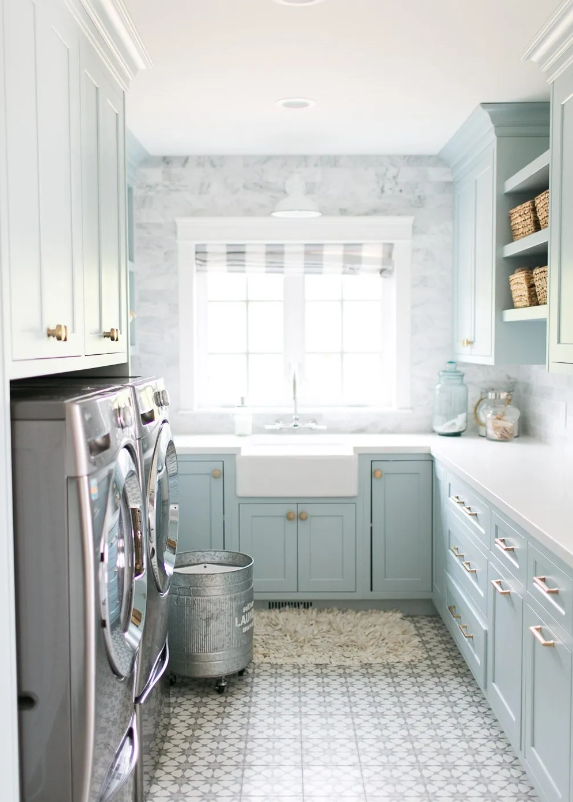 IS SMOKE A WARM OR COOL PAINT COLOR?
BM Smoke is generally considered a cool paint color. It has blue-green undertones that give it a cooler appearance. However, it's worth noting that the perception of warmth or coolness can also be influenced by surrounding colors, lighting, and other factors. For a more accurate assessment, it's recommended to view samples and swatches of Smoke in different lighting conditions and alongside other colors you plan to use in your space.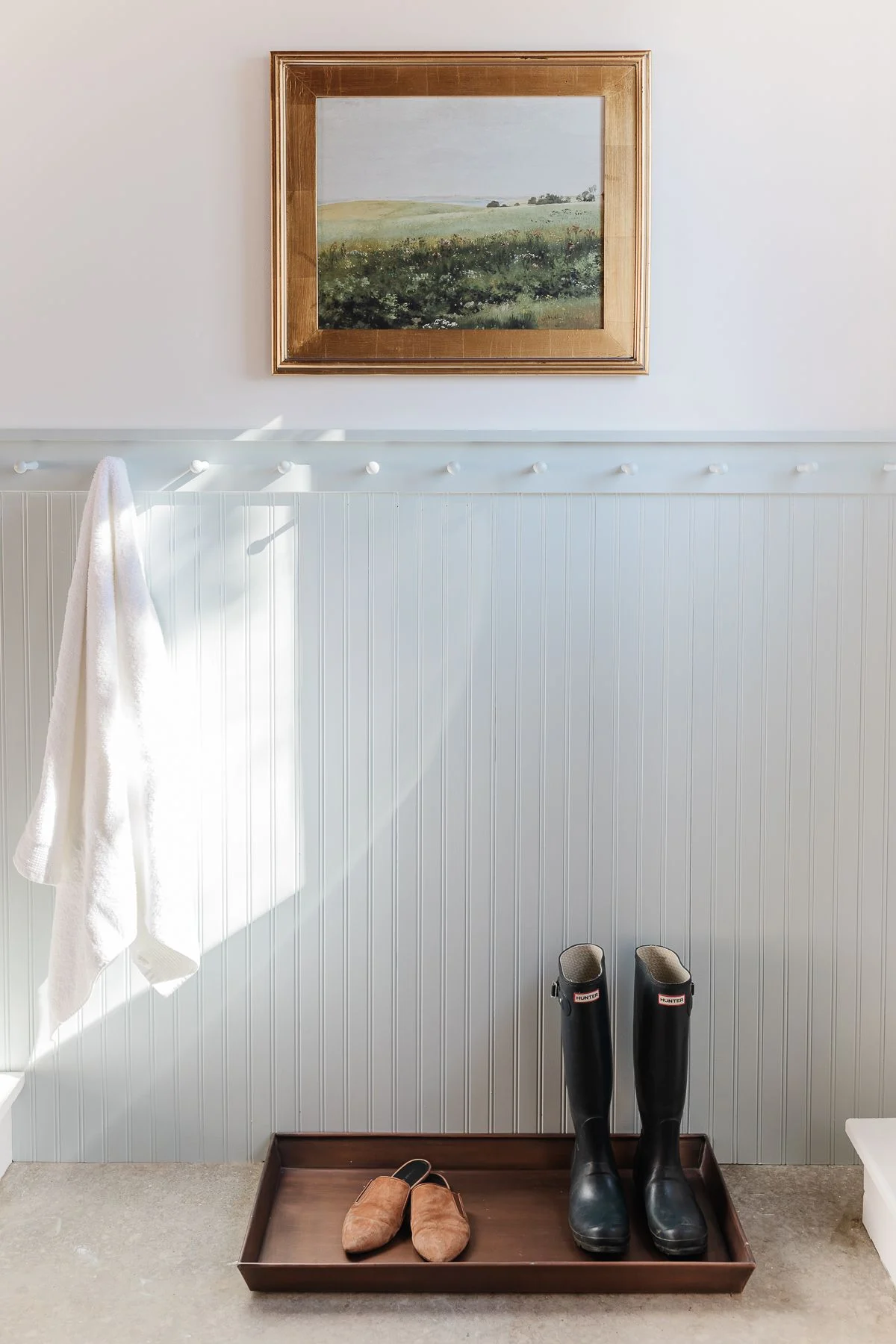 What Is Benjamin Moore Smoke's LVR?
Benjamin Moore Smoke has a Light Reflectance Value (LRV) of 56.391. LRV is a measurement that indicates the amount of light a color reflects. Higher LRV values indicate lighter colors that reflect more light, while lower LRV values indicate darker colors that absorb more light.
With an LRV of 56.39, BM Smoke is considered a medium shade of gray. It falls in the range where it can provide a good balance between light reflection and depth of color in a space.
Remember, LRV is just one factor to consider when choosing a paint color. Other factors such as lighting conditions, surrounding colors, and personal preferences should also be taken into account.
Smoke Undertones
Benjamin Moore Smoke has blue-green undertones. These undertones give the color a cool and calming appearance. The blue-green undertones of Smoke help to soften the overall look of the gray shade. They add depth and dimension to the color, making it an interesting and versatile choice for various design styles and spaces.
When choosing complementary colors or accessories for a room painted in Benjamin Moore Smoke, you may consider shades that work well with cool tones, such as whites, blues, or greens, to create a cohesive and harmonious color scheme.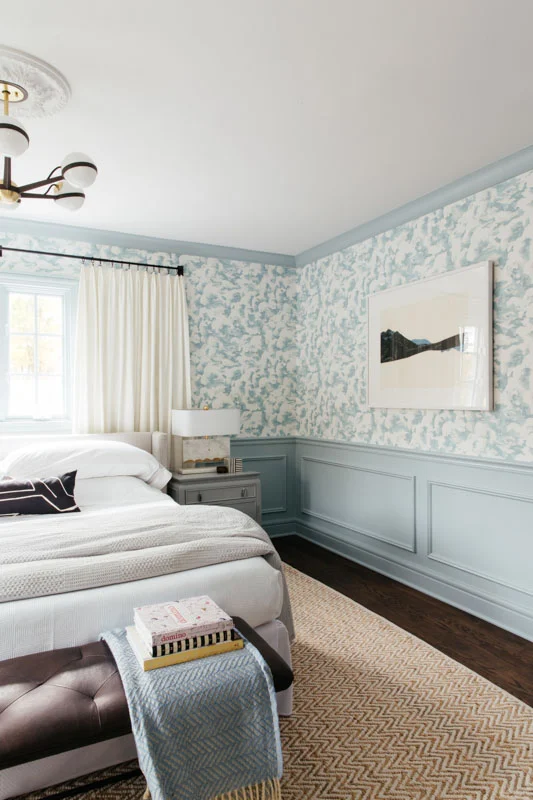 Home Exterior
BM Smoke can be a good choice for home exteriors, as it offers a soft and soothing color option with blue undertones. The blue undertones can give your home a cool and calming vibe with a fresh look. However, it's important to consider factors such as the style of your home, surrounding landscape, and personal preference when selecting an exterior color. It can be helpful to view samples of Benjamin Moore Smoke in various lighting conditions and compare it to the existing features of your home for high-end finishes with color vitality.
Overall, Ben paint color Smoke can be a viable option for home exteriors, but conducting further research, seeking professional opinions, and testing samples in your specific environment will help you make an informed decision.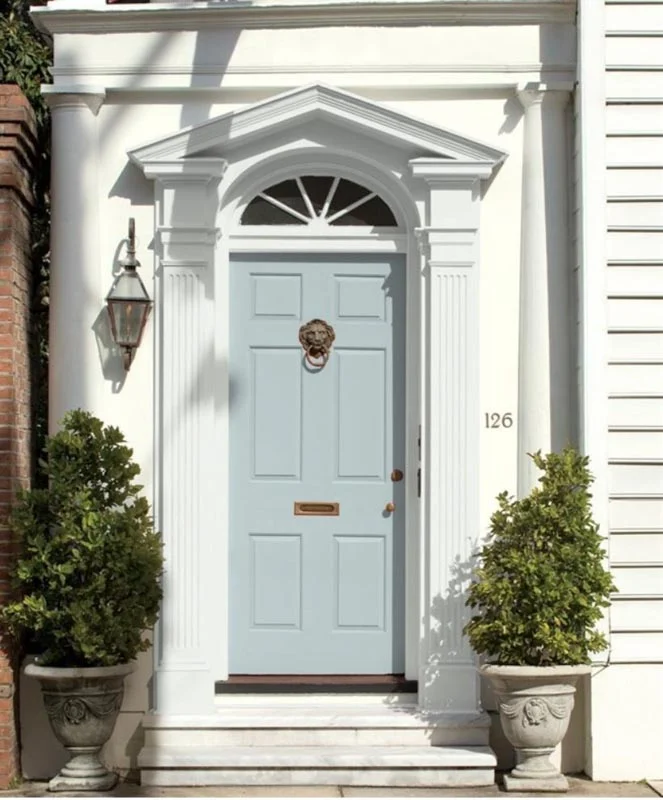 Kitchen Cabinets
After conducting a search for reviews of Benjamin Moore Smoke for kitchen cabinets, many design bloggers and homeowners appear to have positive experiences using this color for kitchen cabinets! The blue-green undertones of Benjamin Moore Smoke can provide a serene and soothing ambiance to the kitchen, making it an ideal color choice for those looking for a calming and peaceful space
However, it is important to note that the success of using Benjamin Moore Smoke for kitchen cabinets depends on several factors, such as lighting conditions, kitchen size, and other design elements. It's important to compare Benjamin Moore Smoke swatches with the existing features of the kitchen, including countertop materials, flooring, and backsplash to ensure a cohesive and harmonious look
Overall, while Benjamin Moore Smoke may be a suitable color choice for kitchen cabinets, it's important to consider various factors and seek professional guidance to ensure a successful and cohesive design.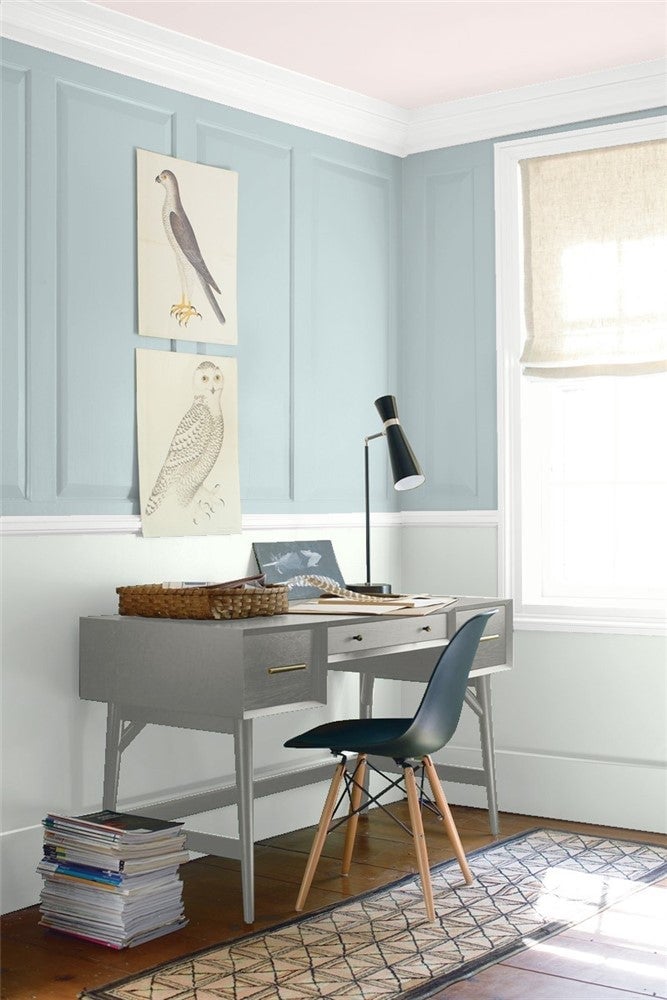 Performance and Durability
In terms of performance and durability, Benjamin Moore paints are known for their high-quality coverage and long-lasting finish. Benjamin Moore Smoke is no exception, delivering excellent results with proper application to make it durable with beautiful results. When applying this paint, it is recommended to follow the manufacturer's instructions for the best outcome
To obtain the most accurate representation of the color, it is advisable to consult Benjamin Moore's official website or visit a local store for swatches or samples! You can even get select interior paint colors and paint samples on samplize, including Smoke!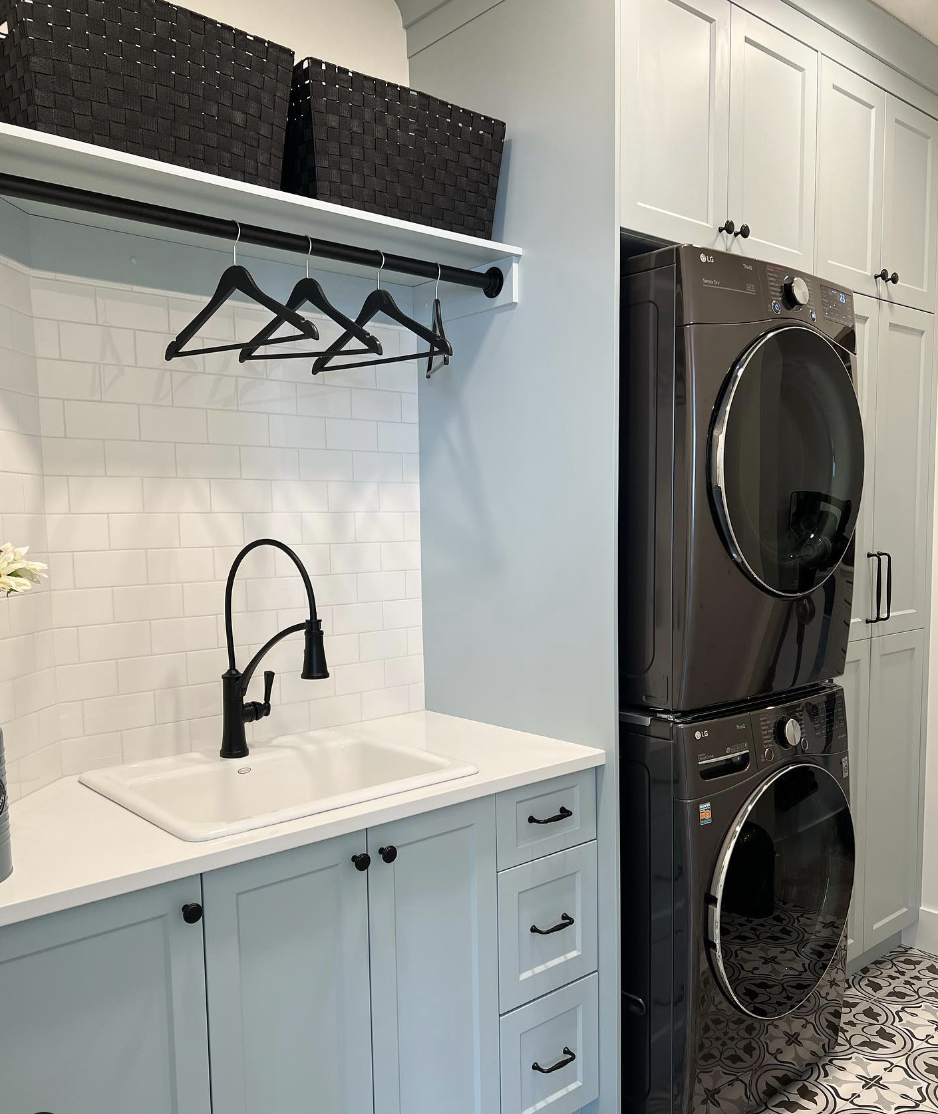 What Colors Pair Well With Smoke by Benjamin Moore?
Benjamin Moore Smoke can be paired with a variety of colors to create different moods and design schemes. Here are some colors that are commonly recommended to pair well with Benjamin Moore Smoke:
Deeper Blues: Benjamin Moore Smoke blends well with deeper blues like Hale Navy, creating sophisticated and calming combinations.

Warm Cream Tones: Soft Chamois, a warm cream tone, can complement Benjamin Moore Smoke nicely, creating a subtle and elegant look.

Mushroom and Greige-toned Neutrals: Colors like Pale Oak, which have mushroom and greige undertones, can create a harmonious and neutral backdrop to highlight Benjamin Moore Smoke1.

Bright Whites: Benjamin Moore Smoke's cooler undertones can work well with brighter whites, creating a crisp and clean contrast.
It's important to note that color pairing can be subjective, and personal preference and the specific design context should also be considered when choosing colors to complement Smoke. It is always recommended to test color combinations in your own space and lighting conditions.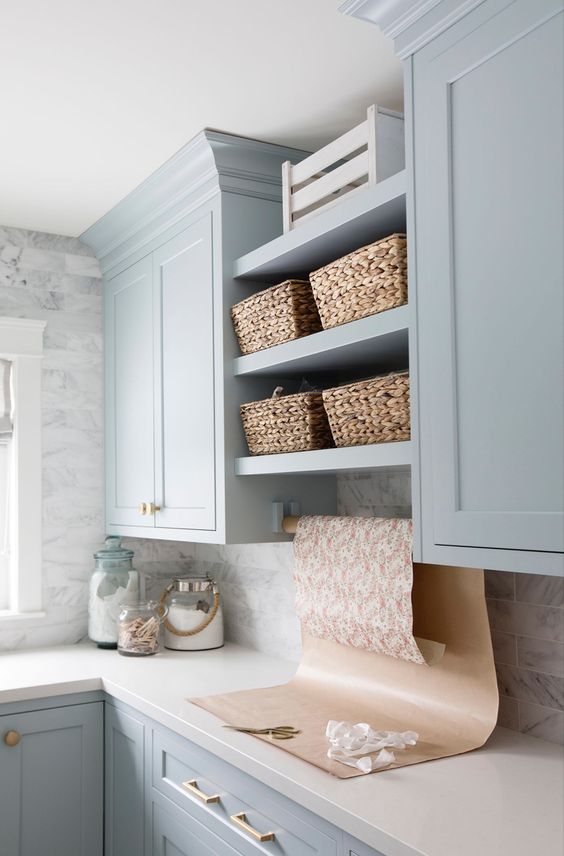 The Best Finish for BM's Smoke
The best paint finish for Benjamin Moore's Smoke will depend on the desired look and the functionality of the space. As a medium-light gray color with a balanced undertone, Smoke can pair well with both matte and eggshell finish, particularly on walls, allowing for a subtle and sleek atmosphere.
With that said, it's important to consider the room's use case when considering the finish. For example, glossy or semi-gloss finishes can work well for trim, baseboards, or cabinets to add durability and shine for that perfect sheen. Satin or flat paint might work better for a look of a flat matte finish on high-traffic areas, hallways and ceilings.
Ultimately, choosing the right finish is a matter of personal preference, and the criticality on how the surface would be used. It's always recommended to test in a small area of the space to visualize the desired effect fully. The most popular finish is sheen or eggshell.
Similar Colors to Smoke
There are several colors that are similar to Smoke by Benjamin Moore. Here are a few options:
Sherwin Williams Tradewind: This color has similar warm gray and blue undertones to smoke, creating a cozy and inviting atmosphere.
Benjamin Moore Nimbus Gray: a medium-light gray paint color that provides a neutral and versatile backdrop. It is often described as a "goldilocks" gray, not too warm or cold.
Sherwin Williams Niebla Azul: a light teal/gray with blue undertones, similar to Smoke. It can provide a calming and serene ambiance in a space.
Benjamin Moore Silver Gray: a versatile gray with cool undertones, which can create a similar effect to Smoke.
Remember, color perception can vary based on lighting conditions and individual preferences. It's important to test the colors in your own space and lighting to ensure they meet your desired aesthetic.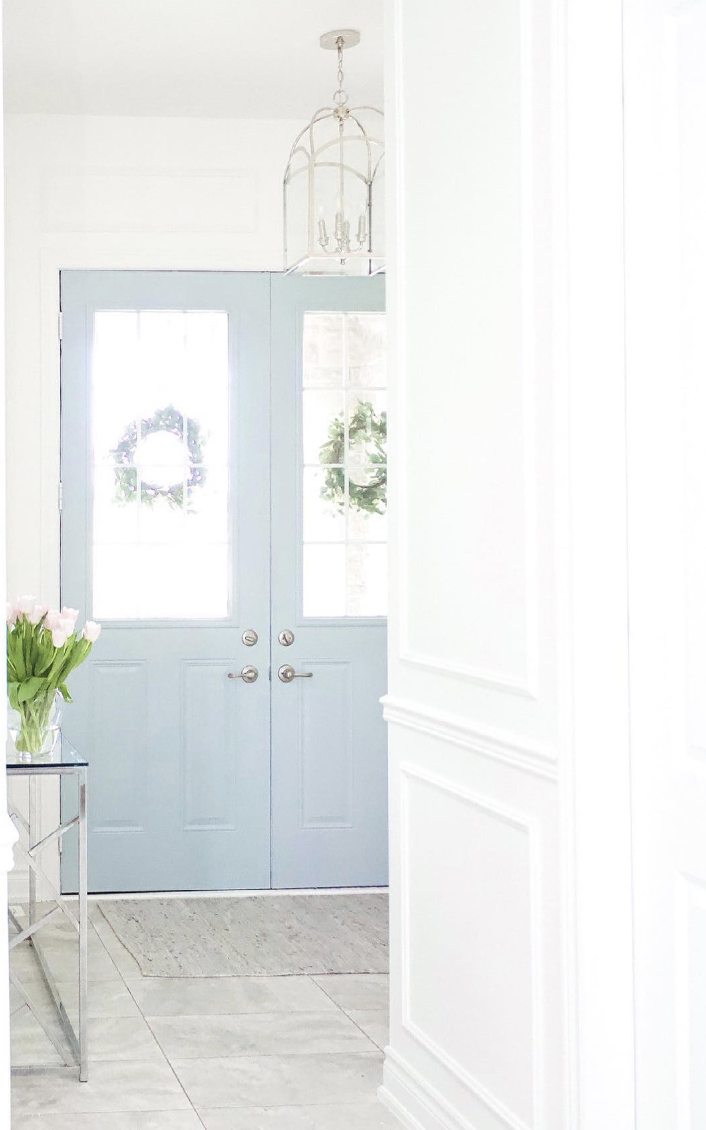 In summary, Smoke by Benjamin Moore is a sophisticated and versatile paint color that can elevate the aesthetic of any home. Its understated elegance and versatility make it an excellent choice for creating a serene and inviting atmosphere in various spaces.
With its durability and quality performance, Smoke is sure to stand the test of time. Consider Smoke for your next painting project and experience the transformative power of this exceptional paint color. Don't forget to share your experiences and explore more related content on our blog.
Until next time,
BEST SELLERS