Happy May 1st everyone! Try this vegan and gluten free cilantro avocado pasta dish tonight.
Disclaimer: this post may contain affiliate links, and every purchase made through these links will give me a small commission (at absolutely no extra cost for you!) AS AN AMAZON ASSOCIATE AND REWARDSTYLE MEMBER, I EARN FROM QUALIFYING PURCHASES. See Privacy Policy for additional info.
There is something about Mondays that give me mixed feeling.. Its a love hate relationship. I love the idea of a fresh start. Starting the week with high hopes of getting it right this time. Pursing the chance to eat healthy, workout and get everything done that I put off all weekend. I hate Mondays because its the start of a long week. Theres no turning back, got to hit it full force.
This week will be a good week. Lets make it a good week everyone!
Anyways, lets dive into this mouth watering pasta dish shall we?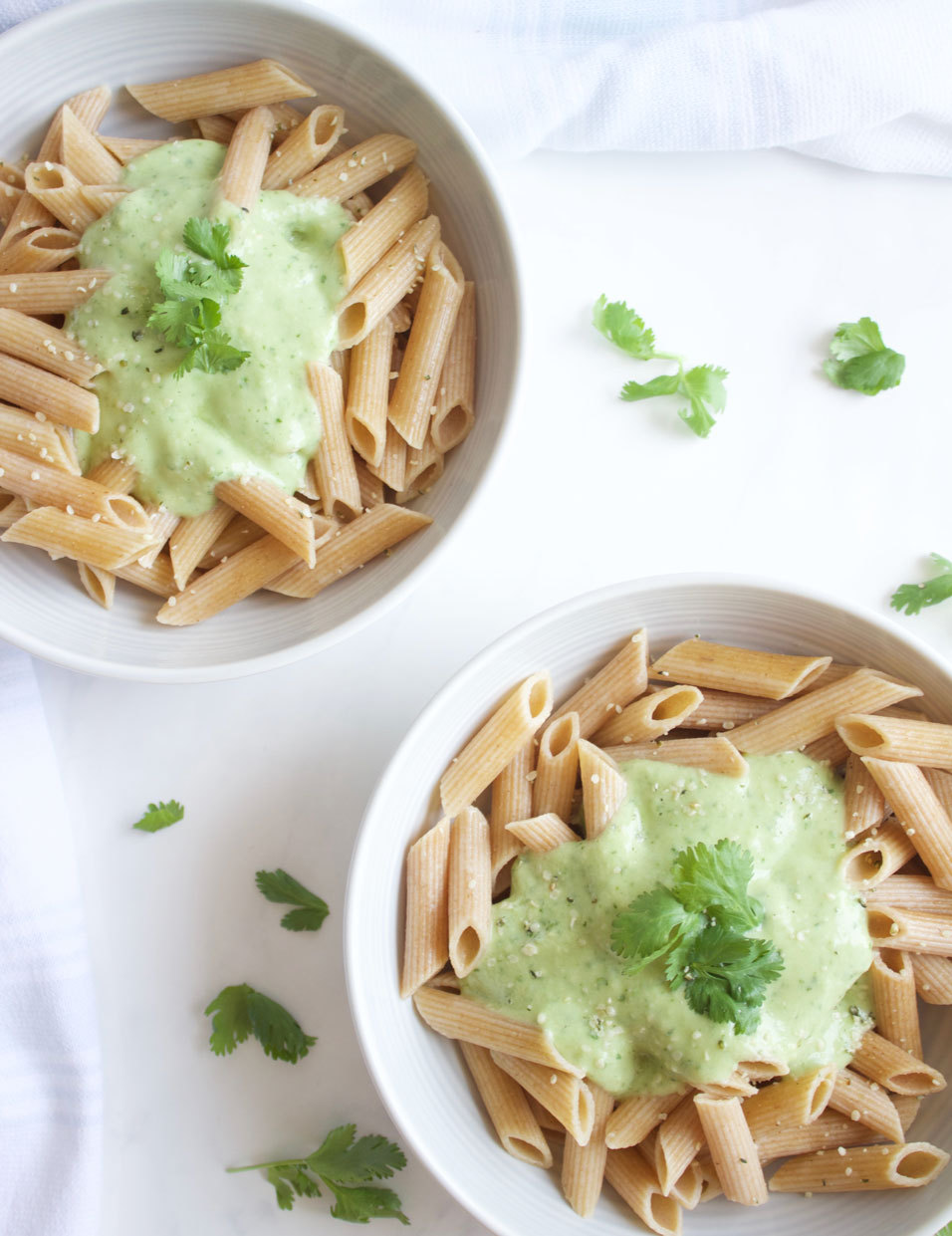 Growing up, I was always a big pasta eater. It was my parents go to dinner because it was fast and easy. We always had so much going on after school as kids. I trained 4 nights a week, my brother had basketball twice a week and my other brother had rehearsals. Needless to say, we didn't spend enough time at home to have elaborate meals together.
I stopped eating pasta when I made the plunge into the gluten free lifestyle. I avoided pastas and break that were gluten free because I heard they were dense and hard. All that changed when I tried this pasta!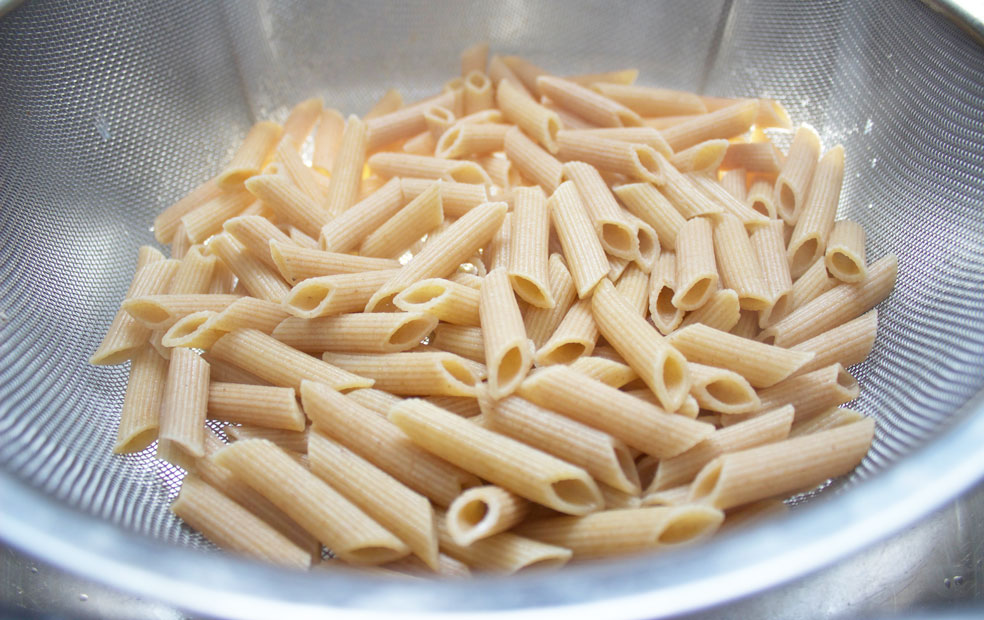 This creamy sauce is also surprisingly delicious for a diary free, healthy cream sauce. Oh and it also took me three seconds to whip up - SCORE. I just blended the ingredients in my magic bullet then poured it over top my pasta.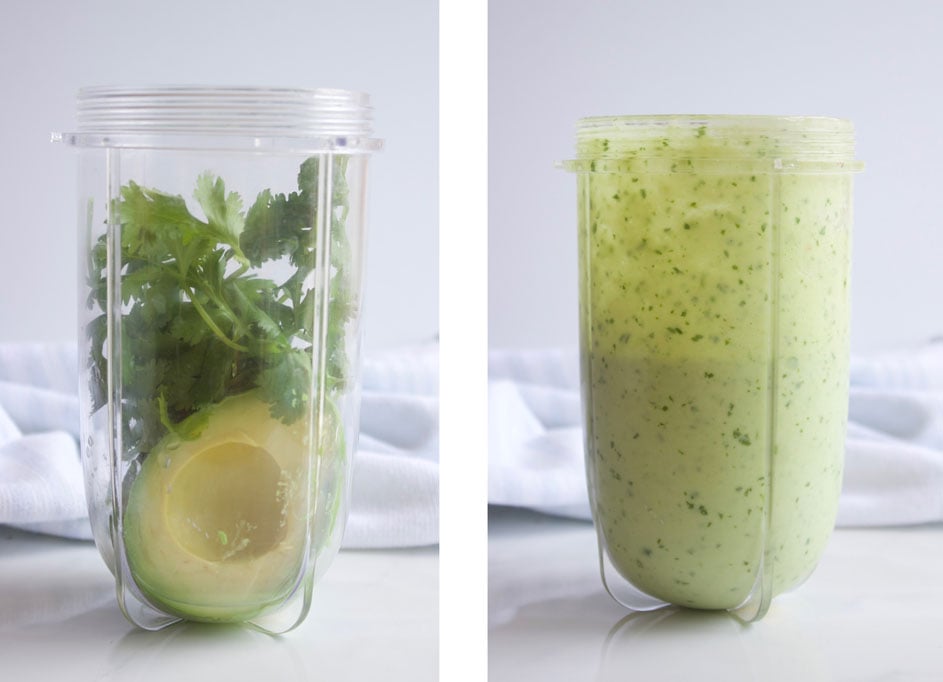 The base of this sauce is avocado but also has a tint of cilantro in it which adds something unique.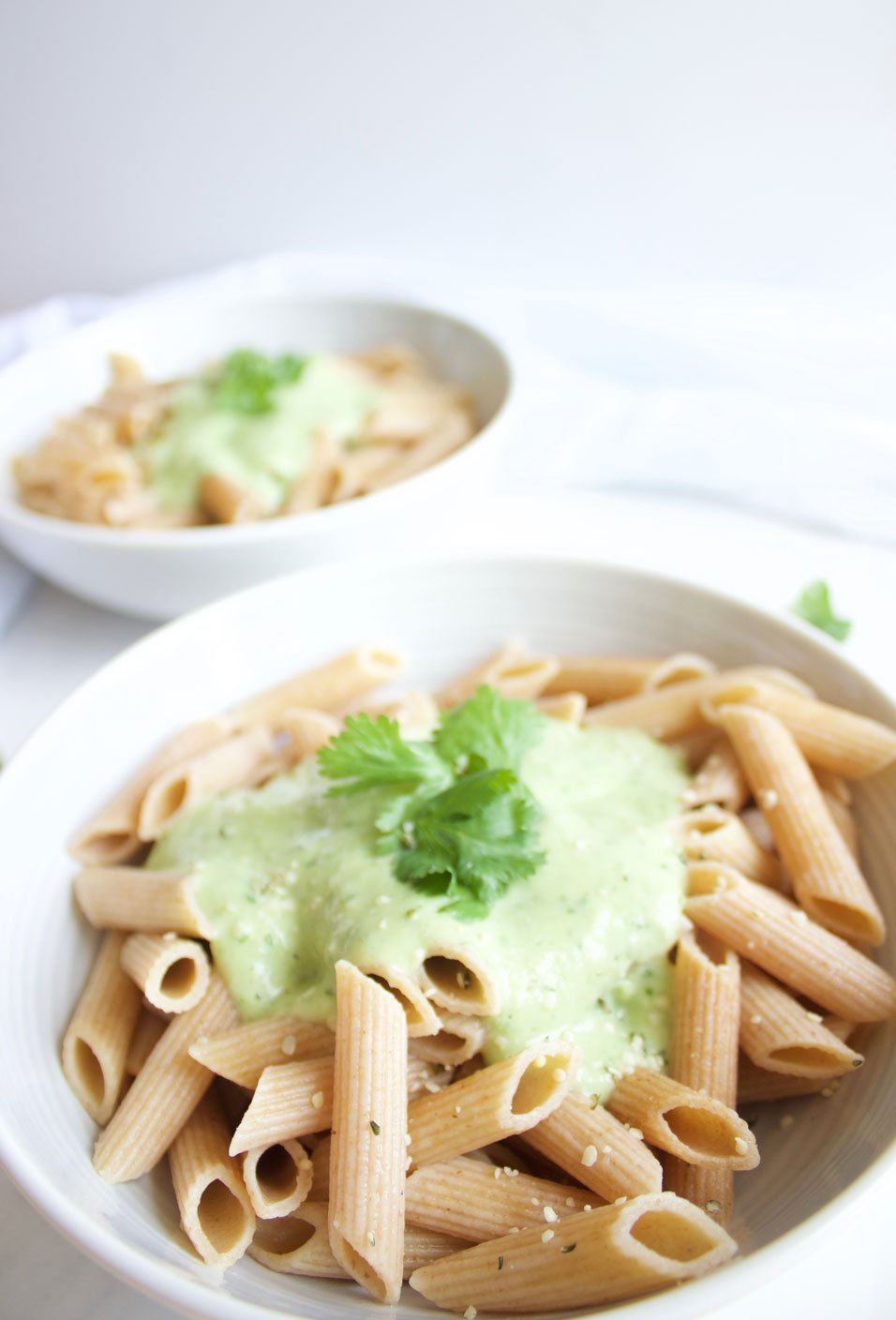 So enough waiting here is the recipe for 'Creamy Cilantro and Avocado Penne' :


Creamy Cilantro and Avocado Penne
2017-05-01 07:06:21
Serves 2
Sauce
1 medium avocado
1 small handful of fresh cilantro
½ cup unsweetened original almond milk
2 cloves of garlic
pinch of pink salt
1 tablespoon of lemon juice
Pasta
2 cups of cooked penne gluten free pasta
Instructions
Cook pasta according to directions on packaging
Blend sauce ingredients in a blender or food processor.
Pour about ¼ of sauce over 1 cup of cooked pasta (or more, depending on your preferences)
Serve
Notes
You may want to heat the sauce in the microwave or in a sauce pan before serving it over the pasta.
Nikki's Plate https://www.nikkisplate.com/
BEST SELLERS