Today I am going to show you four easy homemade and natural beauty products. Fall is here winter is creeping around the corner, which means (for a lot of us) dry skin, cracked lips and dull hair. But do not fret friends, I am here to save the day! Don't forget to check out the youtube video I made for these as well. I've added it to the bottom of this post. Lets get right into it now shall we?!
Disclaimer: this post may contain affiliate links, and every purchase made through these links will give me a small commission (at absolutely no extra cost for you!) AS AN AMAZON ASSOCIATE AND REWARDSTYLE MEMBER, I EARN FROM QUALIFYING PURCHASES. See Privacy Policy for additional info.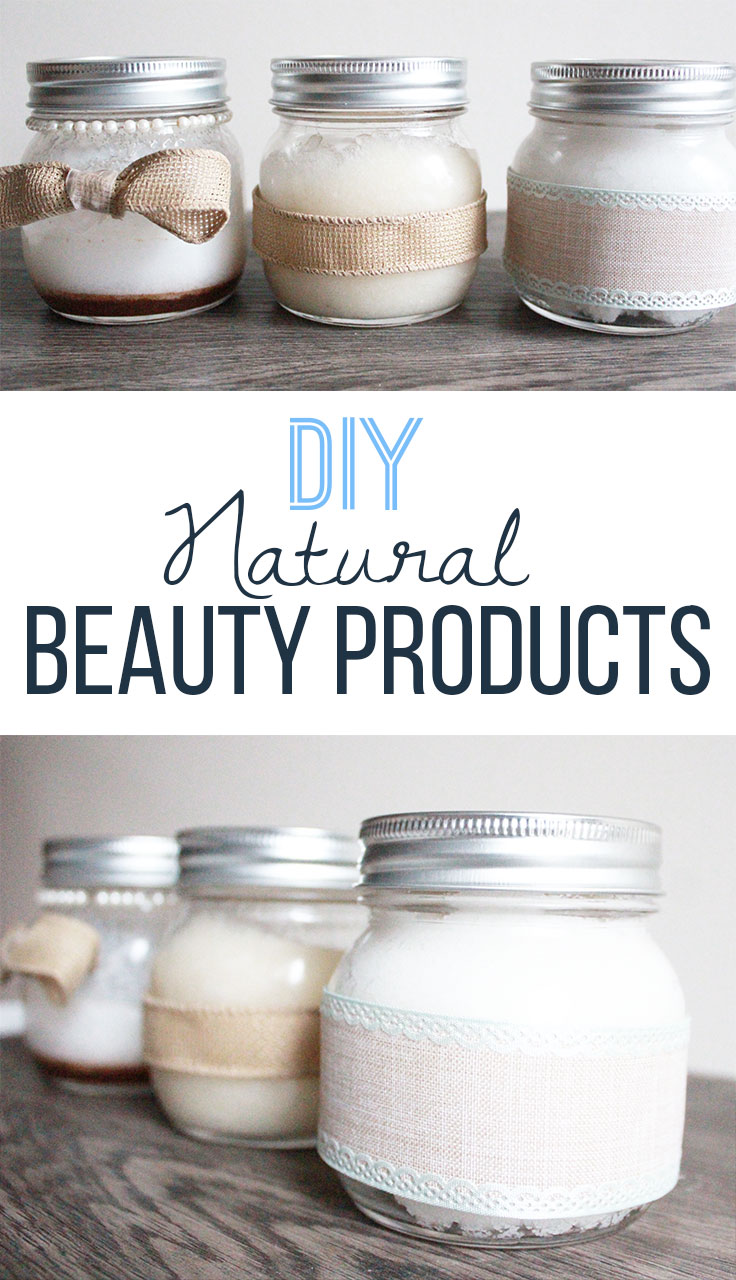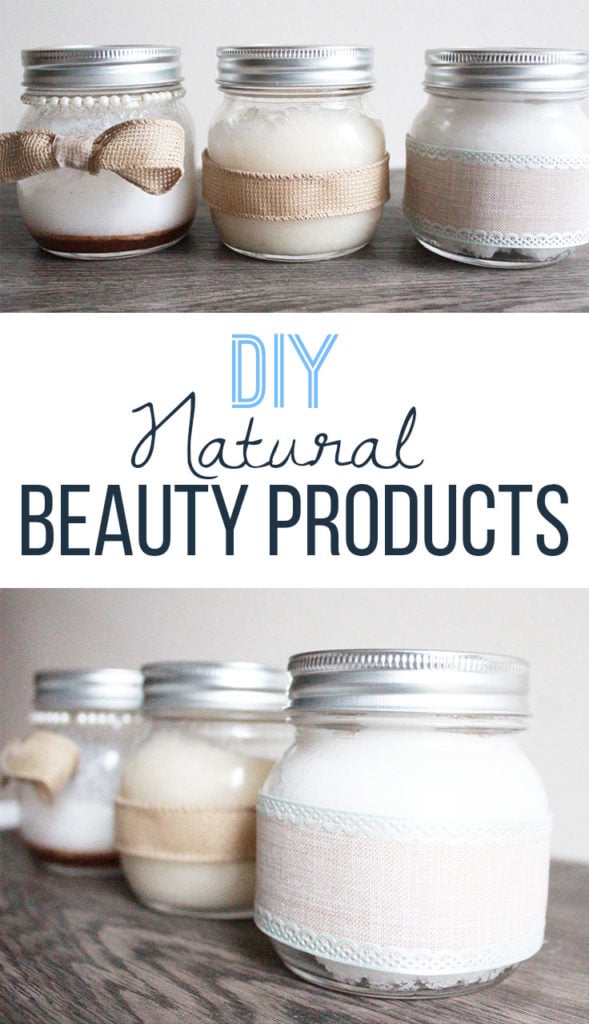 Lavender Body Scrub
1 cup sugar
15 drops of lavender essential oil
½ cup coconut oil
½ teaspoon vitamin E oil
Mix all ingredients together and store in an air tight container. I use mine right before I get into the shower. I scrub some onto my legs, arms and stomach. This exfoliation removes dead skin and gives you a smooth fresh glow. It is also a great way to minimize the look of cellulite!! Bring. It. On.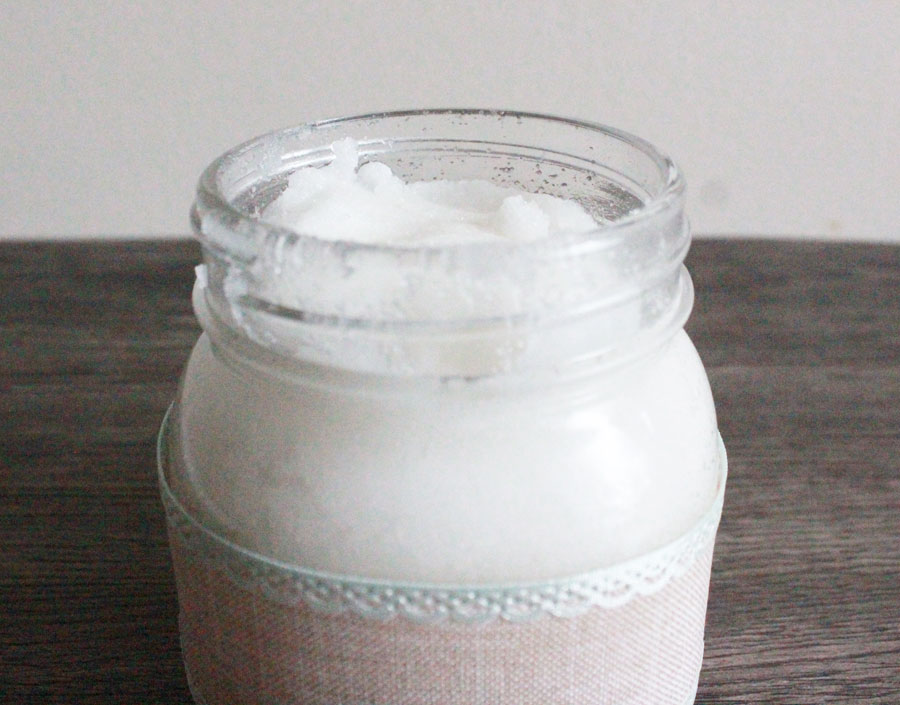 Coconut Oil Hair Mask
½ cup coconut oil
½ cup sugar
¼ cup organic honey
1 tablespoon apple cider vinegar
Coconut oil has so many amazing benefits.. which is why I tend to use it constantly. I literally have a massive JUG (not a jar.. a full blown jug) in my kitchen. I use it all the time. This hair mask is great for anyone that has dry or damaged hair that is crying for help. I throw this mask in my hair before bed (when I plan on showering first thing in the morning). If I do it in the morning I will leave it on for at least an hour. You can also take a blow drier to your hair to activate the coconut oil faster.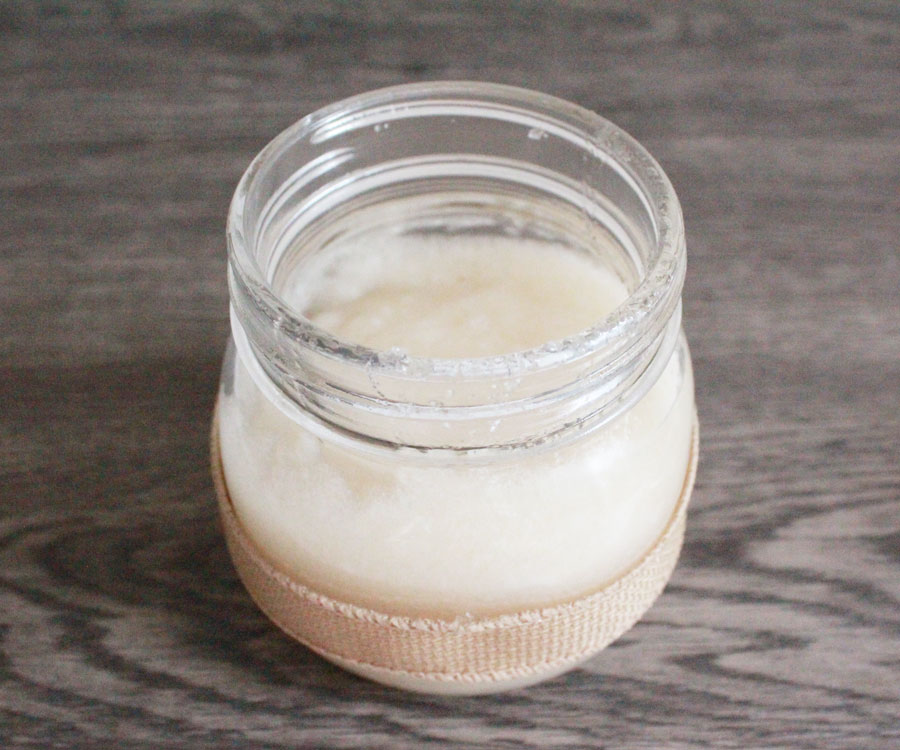 Fresh Face Mask
3 drops of Eucalyptus oil
1 teaspoon lemon
pinch of cinnamon
¼ cup coconut oil
1 tablespoon of sugar
Eucalyptus is one of my favourite oils to work with in the fall and winter. It has decongestion properties, so it really clears up your sinuses if you have allergies or a cold. Adding it to a face mask clears up your pores and gives you that fresh crisp feel. I also love to add a little bit of sugar to my face masks so that it exfoliates when I rub it onto my skin.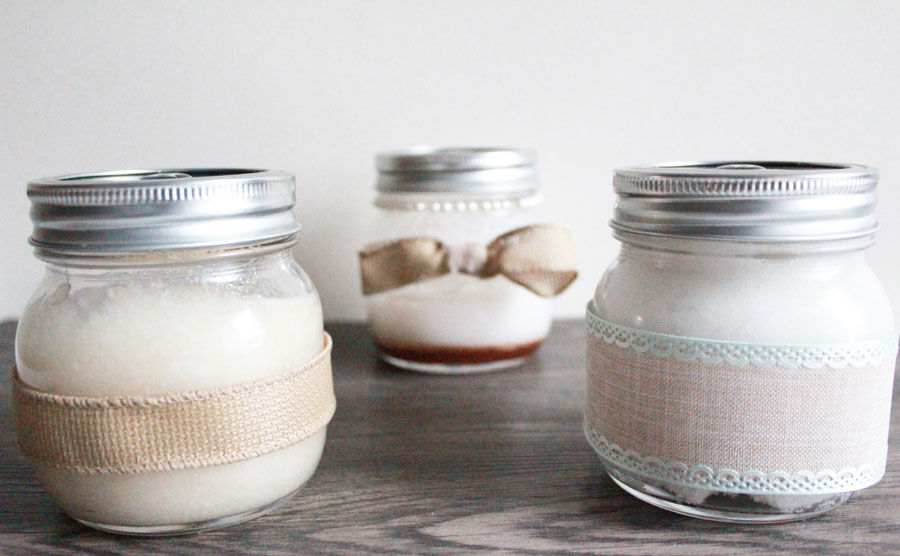 Hope you enjoyed these quick and easy recipes for smooth luscious skin and hair.

BEST SELLERS