Gone are the days of settling for mass-produced, cookie-cutter decorations. With a sewing machine and clothes wax, you have the freedom to customize your home decor to match your unique taste and personality. 
Disclaimer: this post may contain affiliate links, and every purchase made through these links will give me a small commission (at absolutely no extra cost for you!) AS AN AMAZON ASSOCIATE AND REWARDSTYLE MEMBER, I EARN FROM QUALIFYING PURCHASES. See Privacy Policy for additional info.
Whether you're a seasoned sewing enthusiast or just starting your creative journey, we've got you covered with a variety of stylish and fashion-forward ideas.
From customized throw pillows that will make your sofa pop to statement curtains that will have your windows dressed to impress, we'll delve into a range of projects that will transform your living space into a haven of style and individuality.
So, let's get started!
Tools You'll Be Needing for the Project
The type of tools that you need to create beautiful art pieces for your home will depend on precisely what you plan on making. However, some of the common items that you absolutely need have been listed below:
Sewing machine
Fabric (such as cotton, linen and felt)
Thread
Needles
Scissors
Pins
Measuring tape
Iron and ironing board
Clothes wax
Molds
Decorative embellishments (such as buttons, beads, and charms)
Paints and Brushes
Wicks
Once you have gathered your materials and tools, you are ready to start creating your own unique and fashionable home decor accents!
5 Unique Sewing Machine and Clothes Wax Projects
Incorporating sewing machine and clothes wax projects into your home decor can add unique textile accents and a touch of personal style to your space. Here are a few fashionable ideas to inspire you.
Customized Throw Pillows
One of the easiest things you can do is use your sewing machine to create one-of-a-kind throw pillows. Custom throw pillows are a fantastic way to add a personal touch and instant charm to your living space.
With a sewing machine and a bit of creativity, you can create pillows that perfectly complement your existing decor or become eye-catching statement pieces on their own.
One amazing tip for decorating with a sewing machine would be to use fabric scraps to create patchwork projects. This is just one of the many sewing secrets for stylish spaces.
Select fabrics that complement your existing decor and experiment with different shapes and sizes. Consider adding interesting details like ruffles, pleats, or decorative stitching.
To make your custom throw pillows even more extraordinary, consider incorporating clothes wax. This versatile material can be used to add patterns or designs to the fabric before sewing, giving your pillows a truly unique and artisanal touch.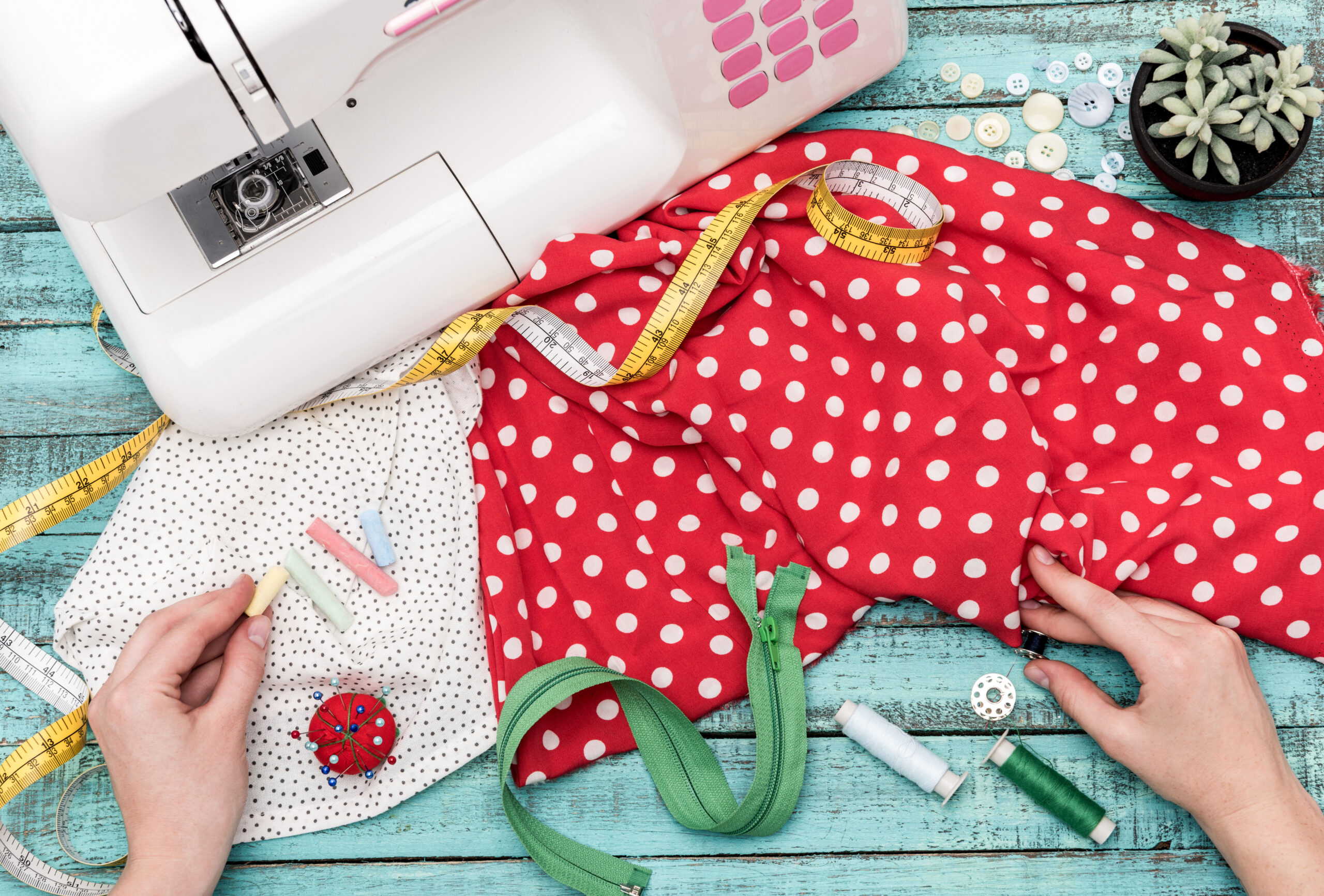 Statement Curtains or Drapes
Statement curtains or drapes can be the showstoppers of your windows, instantly transforming the ambience of a room and adding a touch of sophistication and style.
With the help of a sewing machine, you can design curtains or drapes that reflect your personal taste and elevate the overall aesthetic of your home decor.
When it comes to fabric choices, consider textures, patterns, and colors that harmonize with the room's theme and existing decor. Opt for luxurious fabrics like velvet or silk for an elegant and refined look, or go for bold and vibrant prints to make a statement. The fabric you choose will set the tone and create the desired atmosphere in the room.
Incorporating clothes wax into your statement curtains or drapes can take them to the next level of creativity. Whether you prefer subtle geometric shapes, intricate floral motifs, or even abstract artwork, clothes wax allows you to create a stunning visual impact.
Embellished Table Runners
Table runners that are intricately embellished have also been in trend recently. It adds a touch of creativity and completeness to your home decor. To make these table runners start by sewing a table runner using a fabric of your choice. After that use clothes wax to add decorative accents. 
Applying clothes wax to the fabric will infuse it with a subtle texture and captivating visual interest. With the creative freedom at your fingertips, you have the ability to craft geometric patterns, intricate floral designs, or even venture into the realm of abstract motifs.
Customized Lampshades
Give your lamps a fresh look by creating custom lampshades. Simply start by selecting a plain fabric and sew it into a cylindrical or conical shape that fits your lamp base. Once you have selected your fabric, you can explore various design options to customize your lampshade.
Experiment with different shapes, sizes, and trimmings to achieve the desired aesthetic. For a classic and timeless look, opt for a clean and simple silhouette. Alternatively, you can go for a more playful and whimsical style with ruffles, pleats or other decorative elements.
Before sewing, apply clothes wax to the fabric to create unique patterns or designs. When the lamp is turned on, the waxed areas will catch the light, adding a beautiful glow to your space. This is one of the many ways of exploring waxing techniques on fabrics for unique home decor.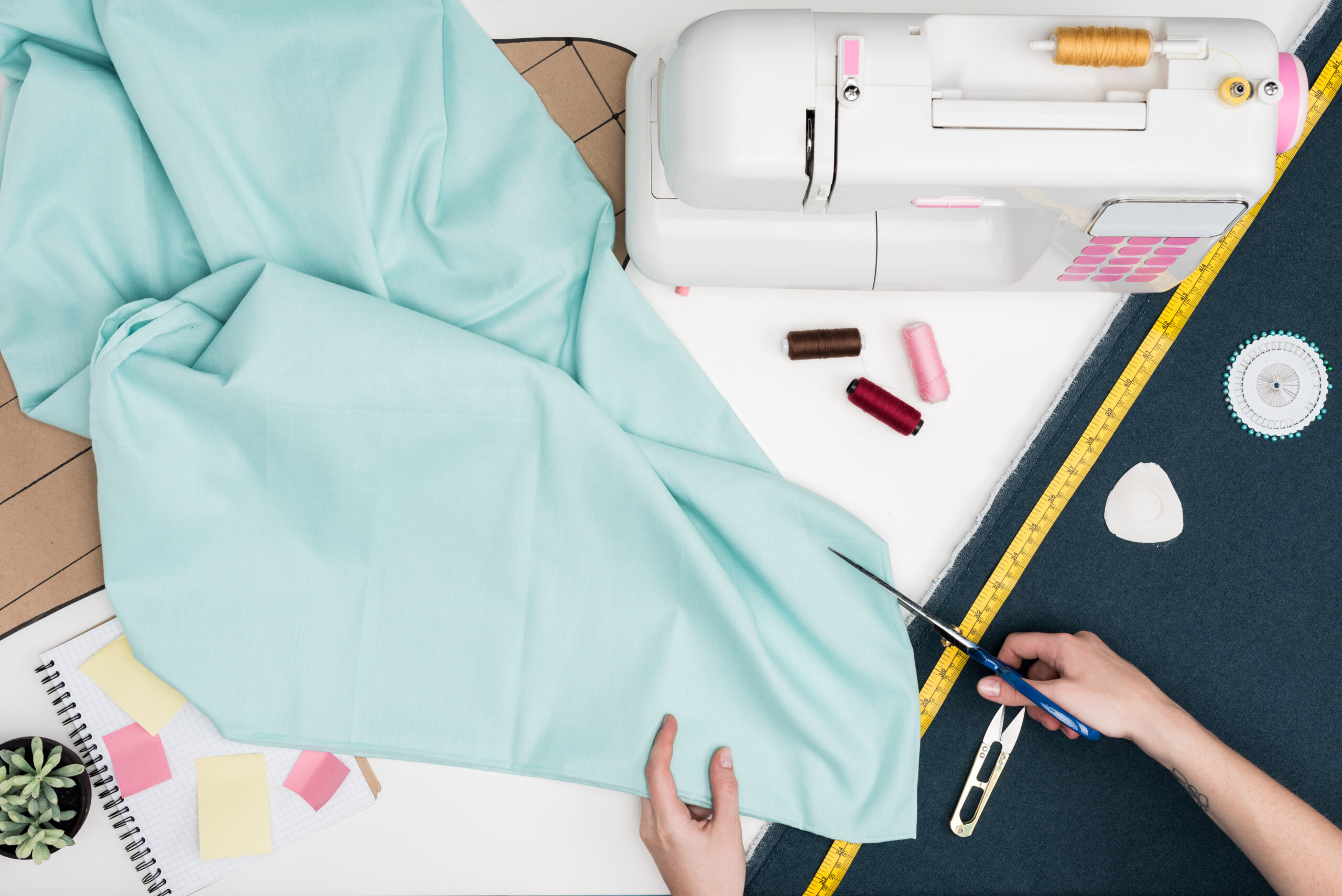 Personalized Wall Art
Last but not least, use your sewing machine to create textile wall art pieces! The process is relatively simple. All you have to do is stretch a piece of fabric over a wooden frame and secure it. Then, using clothes wax, draw or stencil designs onto the fabric. 
You can create abstract patterns, landscapes, or even words and phrases. Digital graphics can also be added for a symmetric touch. Finally, hang the finished piece on your wall for all your friends and families to envy your fashionable home decor.
Additional Tips
Now that you have a rough estimate of what to make using a sewing machine and clothes wax, here are some additional tips:
Use high-quality materials.
Don't be afraid to experiment with different colors, patterns, and techniques.
If you are new to sewing or working with clothes wax, it is a good idea to start with a small project.
Be patient and take your time with sewing and using clothes wax.
Don't be afraid to make mistakes.
That will be all on sewing machines and clothes wax projects.
Bottomline
In conclusion, sewing machines and clothes wax are two versatile tools that can be used to create unique and fashionable home decor accents. With a little creativity, you can use these materials to transform your space into a stylish and personal oasis.
I hope you enjoyed this article on Fashionable Home Decor and found some inspiration for your own sewing machine and clothes wax projects!!
BEST SELLERS