Whether you're thinking about adding a pool to your backyard or just curious about what it takes to maintain one, you'll want to keep reading!
Disclaimer: this post may contain affiliate links, and every purchase made through these links will give me a small commission (at absolutely no extra cost for you!) AS AN AMAZON ASSOCIATE AND REWARDSTYLE MEMBER, I EARN FROM QUALIFYING PURCHASES. See Privacy Policy for additional info.
Are you considering adding a pool to your backyard? Or maybe you're just curious about what it takes to maintain one. Whatever your reason for reading this article, I've got you covered.
Pools are a fantastic addition to your backyard. Yet, when you are considering putting in a pool, there are many factors that often times need to be considered. While it may seem like it's a simple decision that is easy to make, there are many questions to answer and many things to consider.
In this post, I'll cover everything from the different types of pools to pool safety, design, and cost. It's time for a deep dive into all things pools. By the end of this post, you'll know everything there is to know from different types of pools to pool safety, design, and cost. Let's dive right in…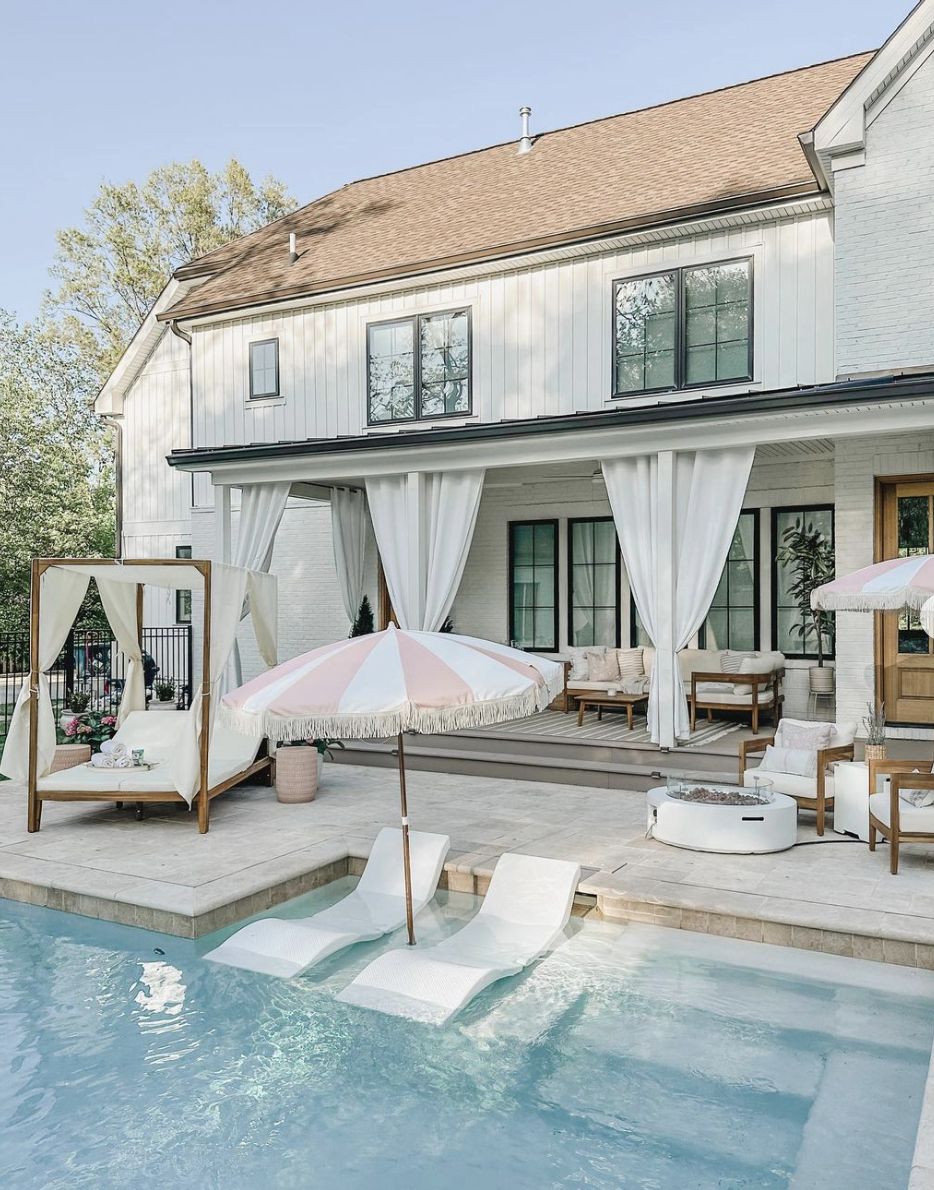 Adding a Pool To Your Backyard:
Everyone loves a good swimming pool. Whether you like to swim, or maybe just hang out in the water on hot summer days, pools are always great additions to a backyard. If you are thinking of installing a pool into your yard, it is important to know what you're getting yourself into. I'm going to go over everything that you need to know about pools so that your backyard will be comfortable and your pool will be safe for everyone.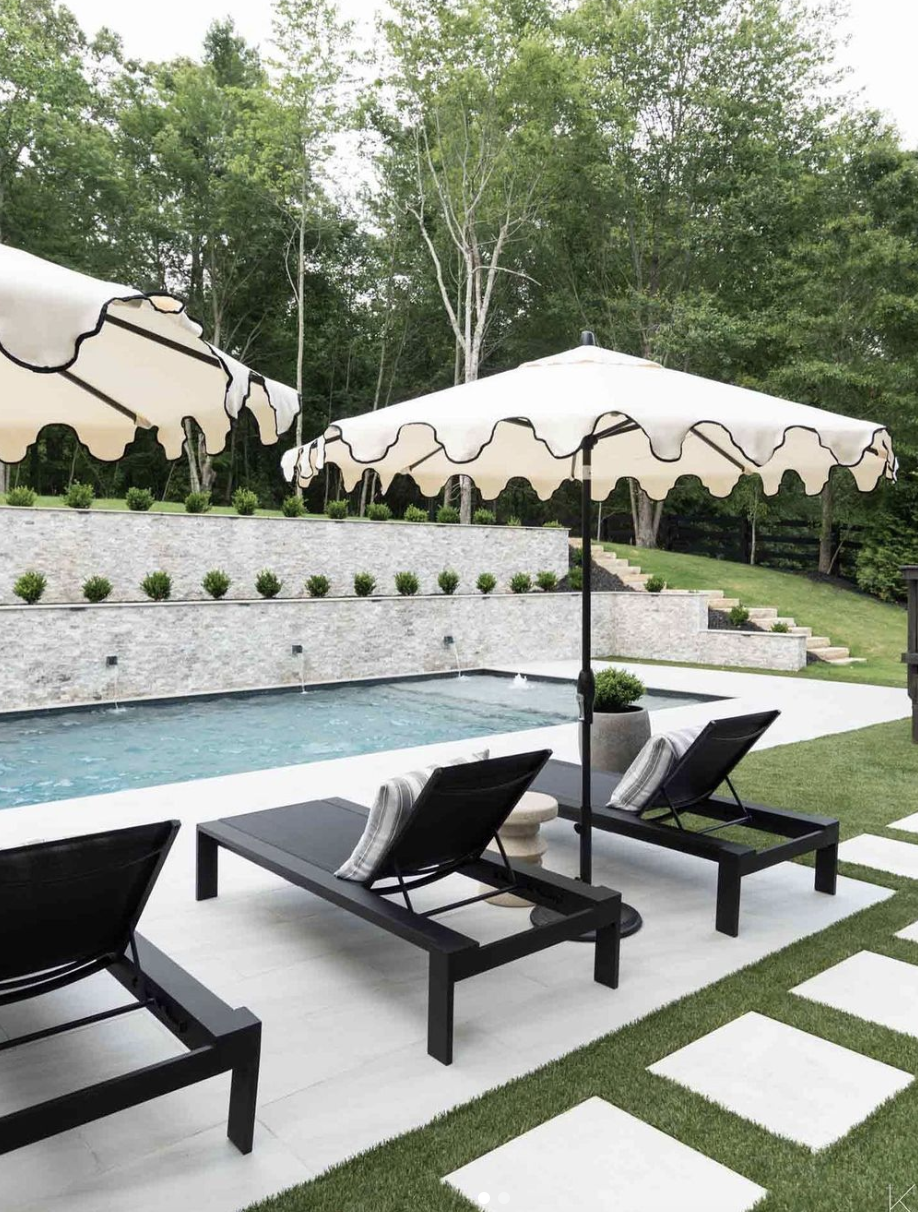 Types of Pools
When it comes to pools, there are a few different options to choose from. In-ground pools are the most popular, but above-ground pools are also a great option for those on a budget. Fiberglass and vinyl-lined pools are also popular choices. Each type has its own pros and cons.
In-ground pools are typically the most expensive option, but they also tend to be the most durable and long-lasting. Above-ground pools are more affordable and easier to install, but they may not last as long. Fiberglass pools are low-maintenance and can be installed quickly, but they may not be the best option for those who want a custom design. Vinyl-lined pools are the most affordable option, but they require more maintenance and may need to be replaced every 10 years or so.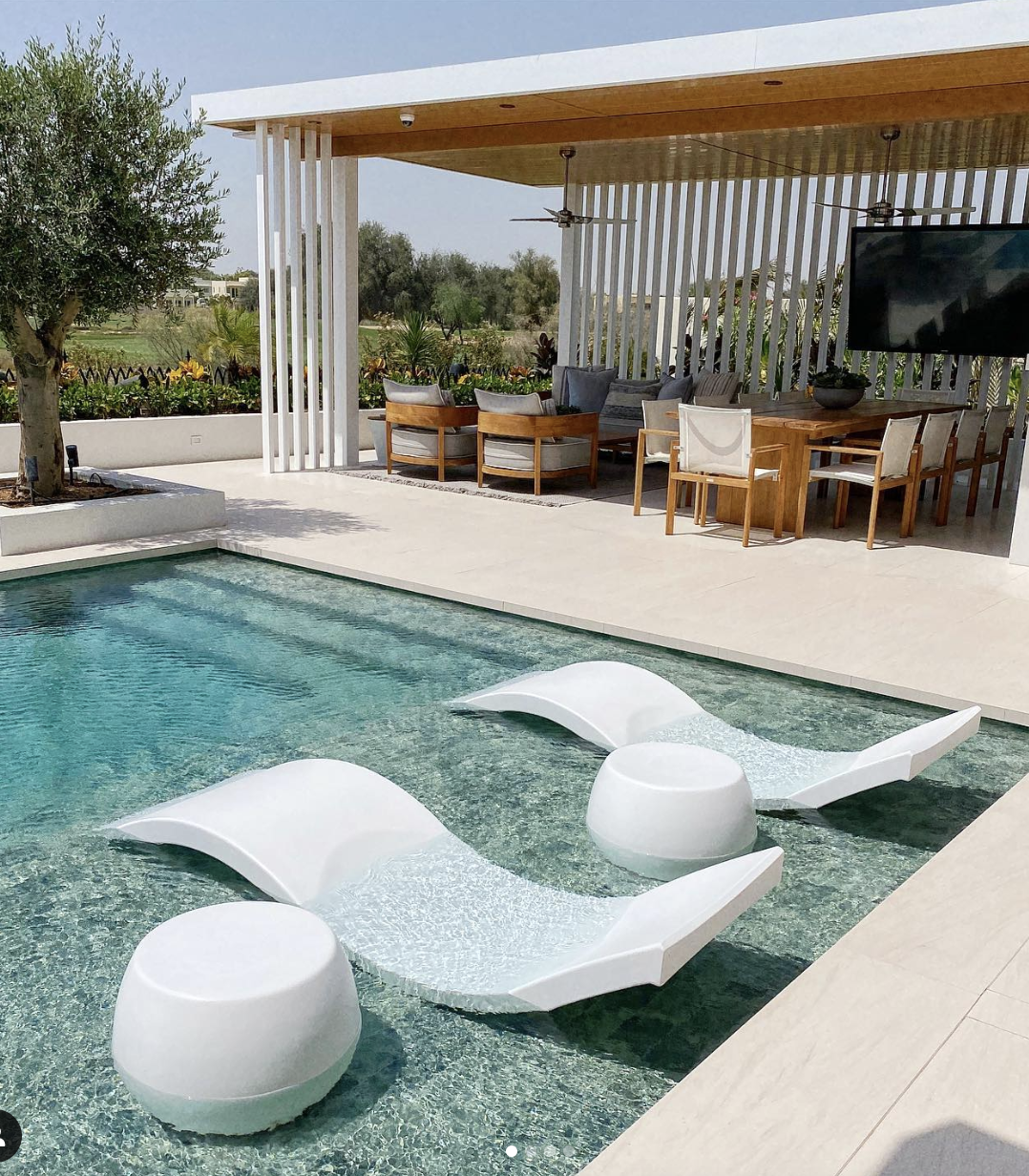 Pool Maintenance
Once you have a pool, it's important to keep it clean and well-maintained. This involves regular tasks like measuring chemical levels, skimming the surface, vacuuming, and brushing the walls. It's also important to keep an eye out for any signs of wear and tear, like cracks or leaks.
To keep your pool in good condition, clean it regularly and address any issues as soon as they arise. You can also invest in a pool cover to keep debris out of the water when the pool is not in use.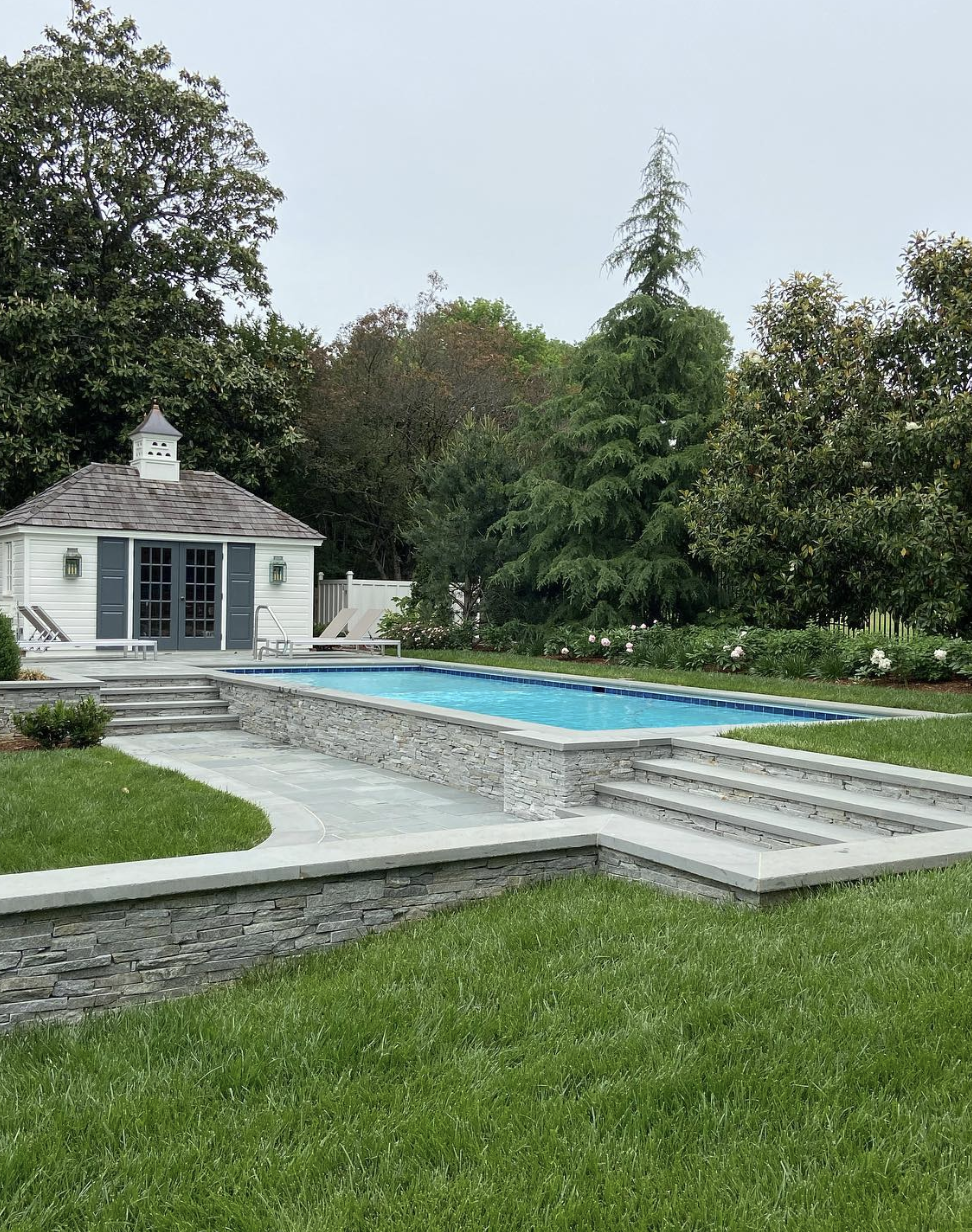 Pool Safety
Pool safety is a top priority, especially for families with children. According to the CDC, drowning is the leading cause of unintentional death for children ages 1-4. To keep your family safe, it's essential to take precautions like installing a fence around the pool, using a pool cover, and investing in alarms that can detect when someone enters the water. It's also a good idea to learn CPR and other life-saving skills. The American Red Cross offers classes in CPR, first aid, and water safety.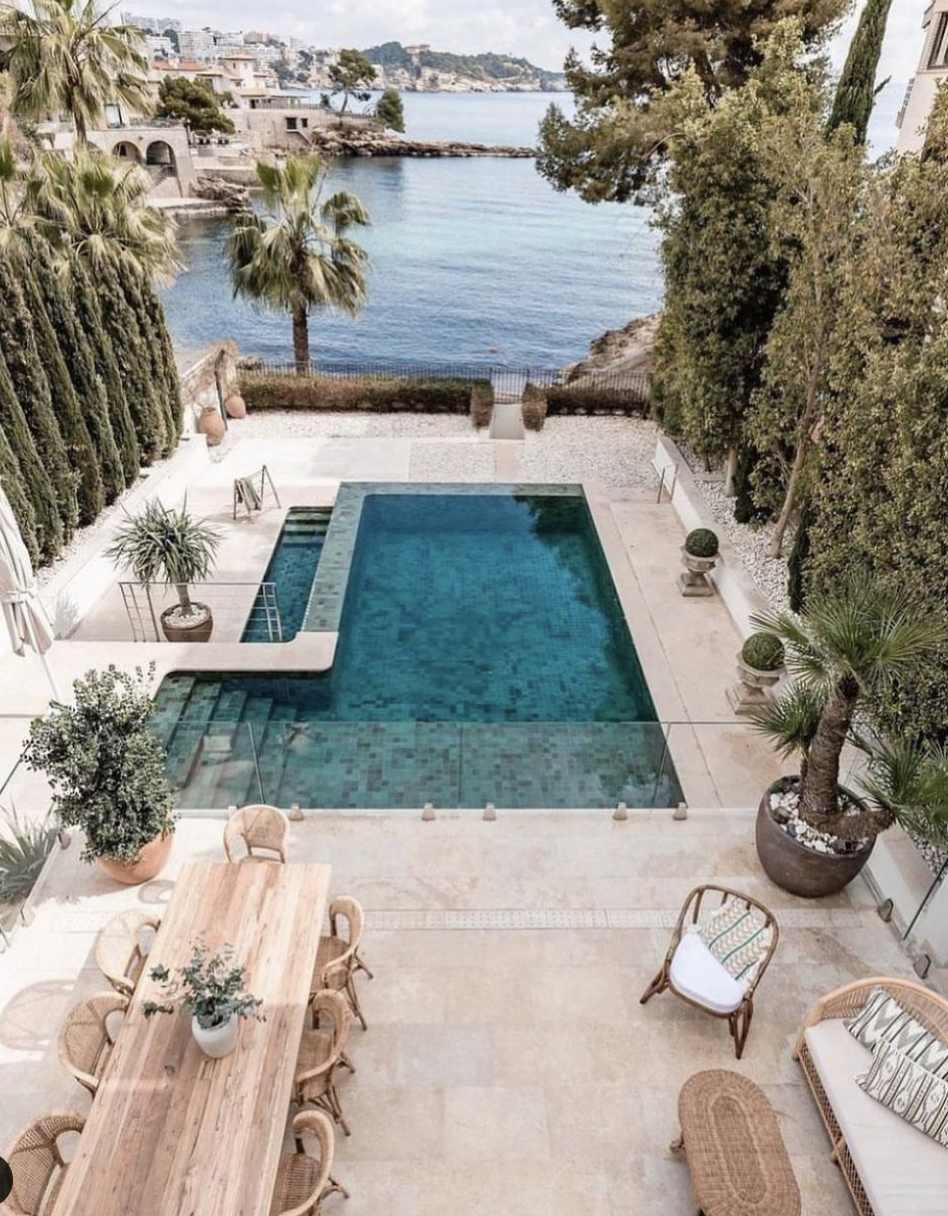 Pool Design and Landscaping
When it comes to pool design, there are endless possibilities. You can choose from a variety of shapes and sizes, as well as features like waterfalls, slides, and diving boards.
In addition to the pool itself, you may also want to consider landscaping around the pool. Adding plants, hardscaping, or lighting can help create an inviting and functional outdoor space. Just make sure to choose plants that are compatible with pool chemicals and won't shed too much debris into the water.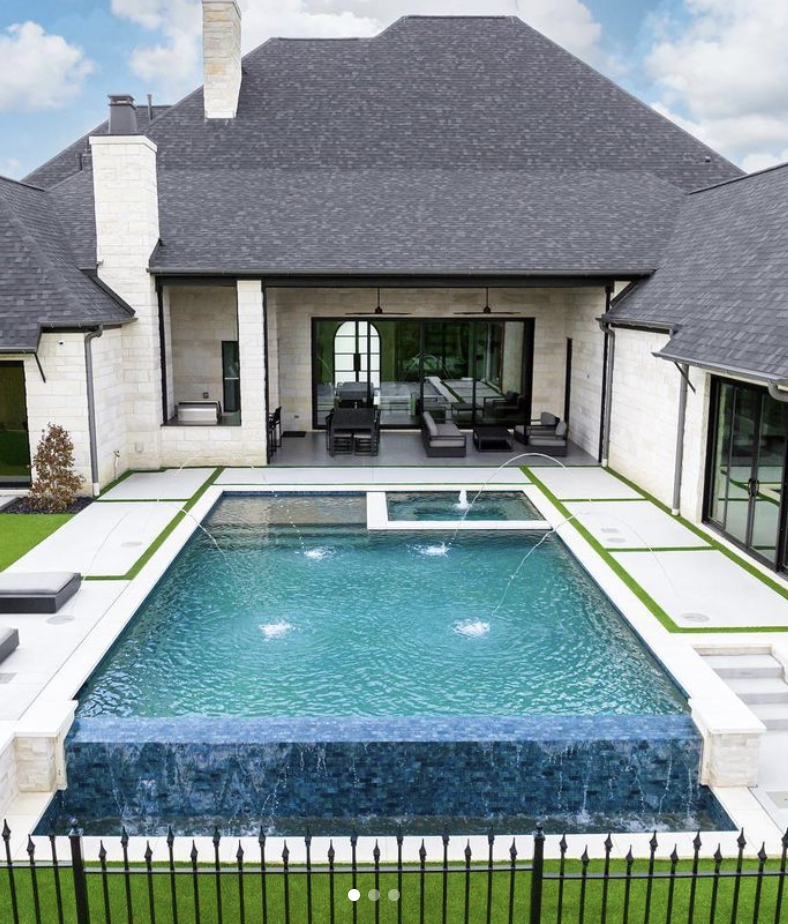 Pool Cost and ROI
Of course, one of the biggest factors to consider when deciding whether to install a pool is cost. The price of a pool can vary widely depending on factors like size, type, and location. In general, in-ground pools tend to be the most expensive, with prices ranging from $30,000 to $100,000 or more. Above-ground pools are more affordable, with prices starting around $2,000.
In addition to the upfront cost, it's also important to consider the ongoing costs of pool maintenance. Chemicals, electricity, and water can all add up over time.
Despite the cost, many homeowners find that a pool is a worthwhile investment. Not only does it provide a fun and relaxing outdoor space, but it can also increase the value of your home. According to a study by the National Association of Realtors, a pool can add up to 7% to the value of a home.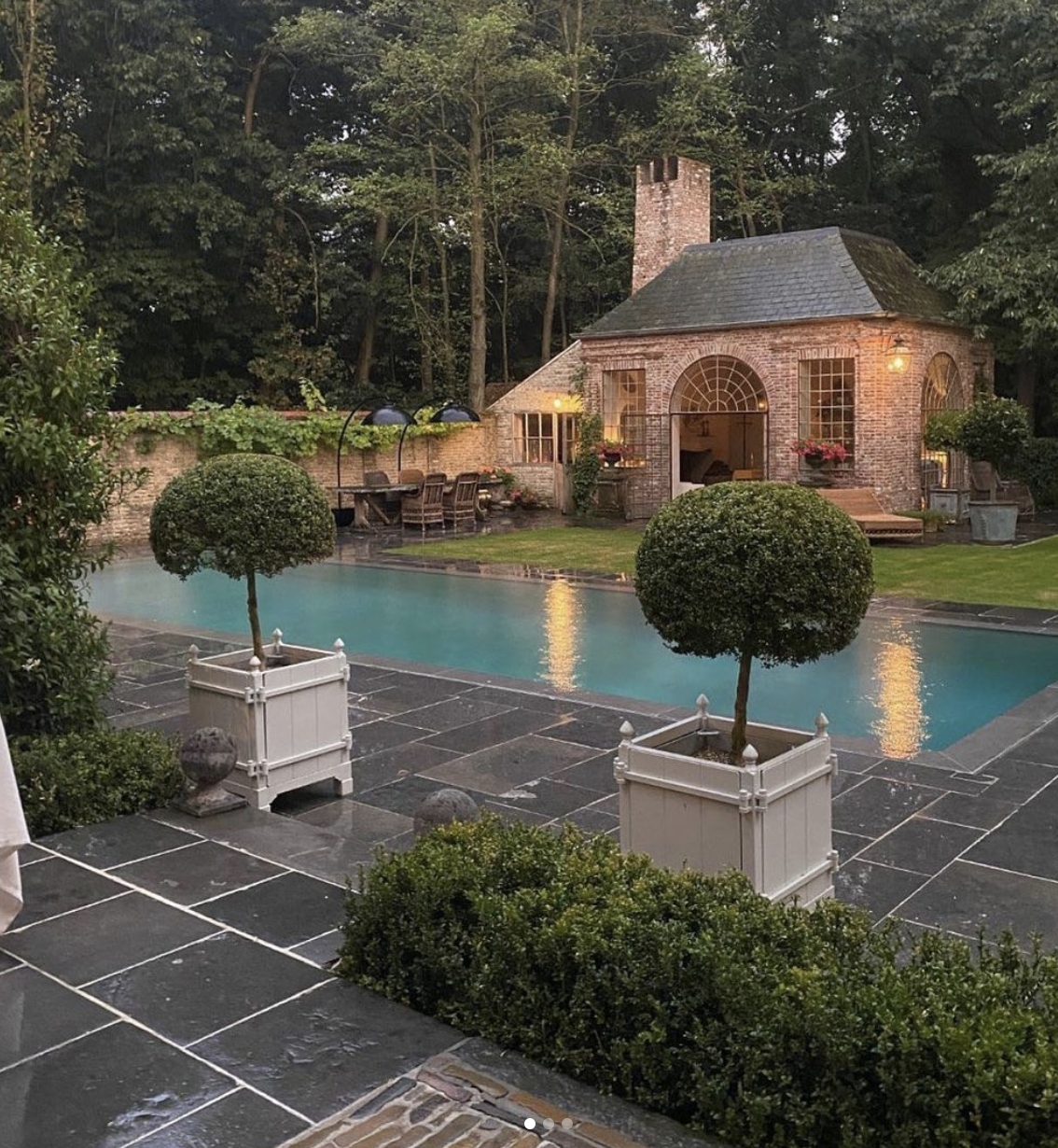 Whether you're a pool owner or just considering adding one to your backyard, there's a lot to know about pools. From maintenance to safety to design, there are many factors to consider. But with the right knowledge and preparation, owning a pool can be a rewarding and enjoyable experience.
More Posts Pools:
What do you think? Do you have a pool? What tips would you offer to someone considering adding one to their backyard? Share your thoughts in the comments below!
Until next time,
BEST SELLERS