This is one of the questions that has come up quite a bit since I started posting my monthly income and traffic reports on my blog. 'Sponsor posts' are my main source of income on my blog at this moment because my traffic is fairly low (growing 😀 but low).
Disclaimer: this post may contain affiliate links, and every purchase made through these links will give me a small commission (at absolutely no extra cost for you!) AS AN AMAZON ASSOCIATE AND REWARDSTYLE MEMBER, I EARN FROM QUALIFYING PURCHASES. See Privacy Policy for additional info.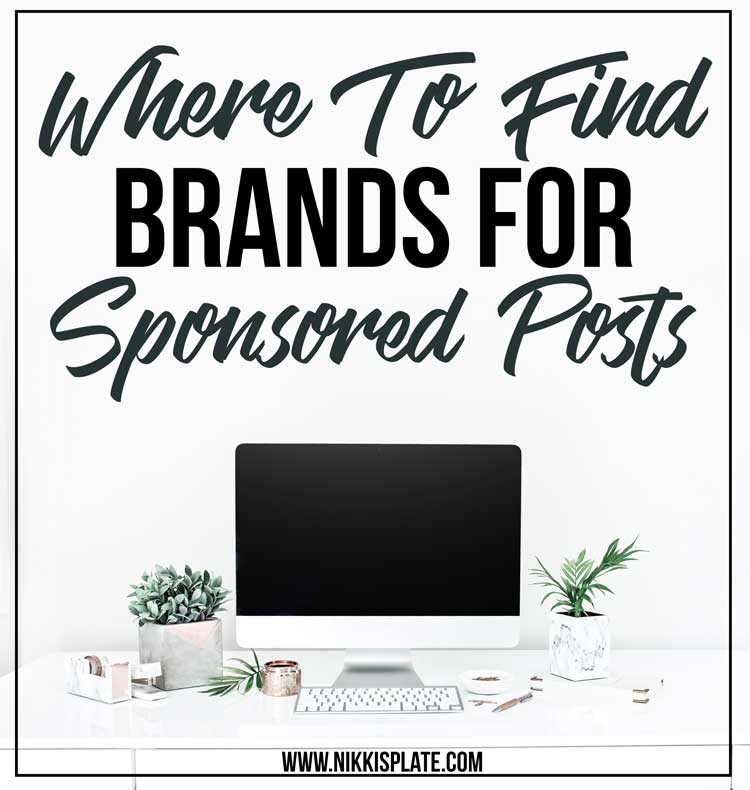 I did my first sponsor post last year. It was actually a food/travel post. It wasn't a post I am very proud of because at the time I was only doing recipes on my blog (and this was more of a travel post), but I was just so excited to be paid to do a post that I said yes.
Why do I regret doing that post? It got the best of me. Now, I only work with brands and companies that I truly believe in and want to promote on my blog. I make sure they fit my blog niche and they fit me. In the end, the only thing that really matters to me are my loyal readers and followers. I blog because I love it, I don't blog for the money.
Anyways, rant over. Let's jump right into this post because I am excited to tell you guys everything I know about finding sponsors!
5 Places to Find Sponsors to Your Blog Posts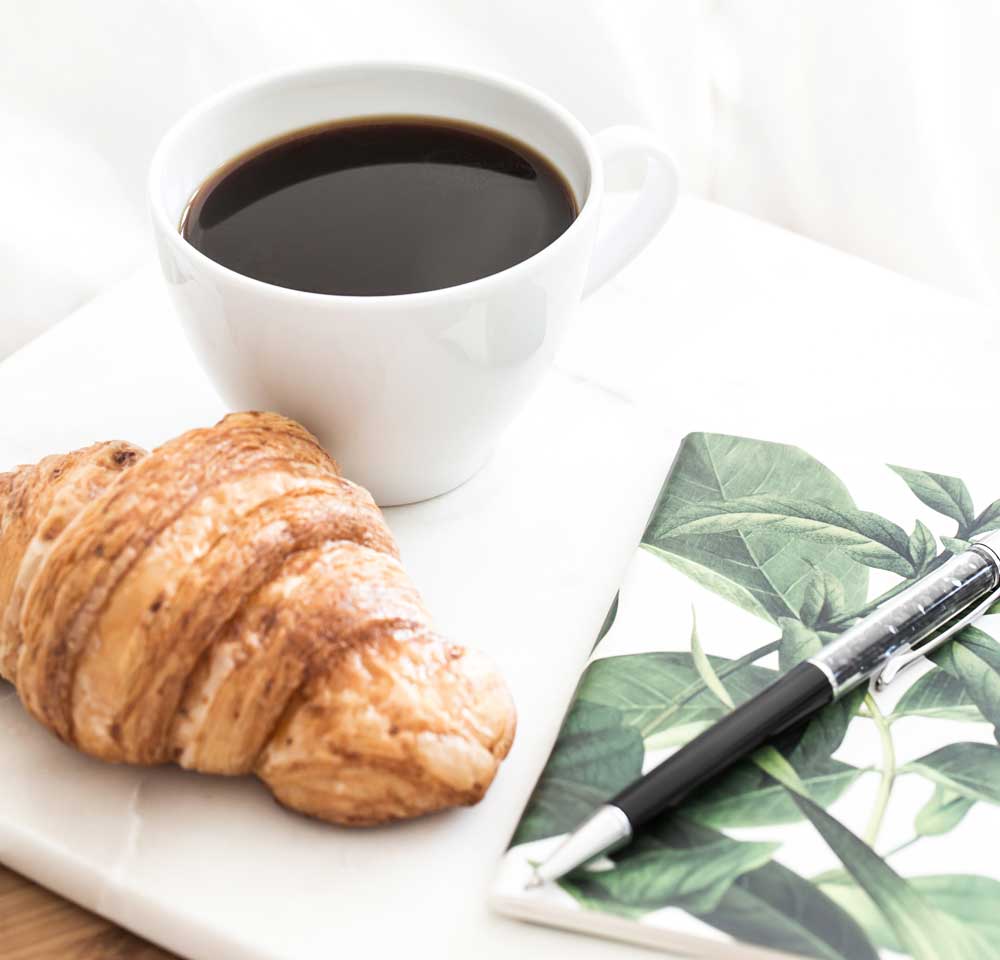 First, I thought I would kind of explain what a 'sponsored post' is for any newbies out there. A sponsored post is a post on your blog that includes any content that acts as an advertisement for a company. This company usually pays you to include these images and/or links to reach your population of readers/followers.
There are also some sponsored posts that include gifting instead of paying, which means the company gives you a product for free, and gets you to post about it. I usually do not participate in these type of sponsored posts because I feel that I need to stay fair to my paying sponsors.
Honest Cooking
The very first company I worked with was Honest Cooking. They are a website that features over 900 food & beverage writers, bloggers, photographers, and Chefs.
I submitted my info on the creator network and then just waited. Eventually, I started getting emails asking me to apply for certain sponsorship opportunities with brands looking from bloggers. I applied to the majority of them (as long as they fit in my blog), and some I was accepted for (for example this one), others I was not.
I highly recommend this sponsor network, they are great to work with, super friendly and support their bloggers!
Izea is a platform that allows brands/agencies and influencers to collaborate and connect. Their website makes it easy to find brands and to apply to be sponsored by them.
I have only done one sponsorship post with them on my Instagram, and it was an easy and smooth process. The company I worked with delivered a box of the product right to my home (fast). Once my post was completed they approved it and paid me right after I posted quite quick - which was great!
I would highly recommend this platform for connecting with brands!
Massive Sway is another platform to connect brands and bloggers. They post campaigns that bloggers can apply for.
I have yet to work with Sway but I know several bloggers who ONLY work with Sway. So I have signed up but have yet to apply to any campaign opportunities. I find that the ones that have been posted on their dashboard have been very narrowed. For example, "if you live in 50-mile radius of ____" or very US-based opportunities which does not work for me being a Canadian blogger.
Shopping Links and Apex Drop are also platforms for connecting bloggers and brands for sponsored posts. These are more for fashion, beauty and lifestyle bloggers. This being said, I have yet to find a perfect collaboration for my blog on this site because I don't really do fashion on my blog, only lifestyle posts.
That being said, these are great sites for finding gifting opportunities! I have been gifted quite a few products through these sites. My favourite thing about these sites is they only want you to post what you love. Receive a product? Don't love it? Don't post about it! I LOVE that idea. Keeps my blog and instagram very genuine and real.
Email Me / Work With Me Page
This is not a platform but a must if you are interested in working with brands. I have a dedicated 'Work With Me' page on my blog for companies and brands that happen to stumble upon my little corner of the internet. This page includes the boring stuff about my blog including analytics and statistics. This page has worked wonders for me actually. I have received several emails from companies, brands, other websites, app developers etc.
Make sure you include how they can get in contact with you! Leave your email. As your blog grows, the emails start coming in.
Just remember, you can say "no thank you" to companies that don't fit with your blog niche or vision.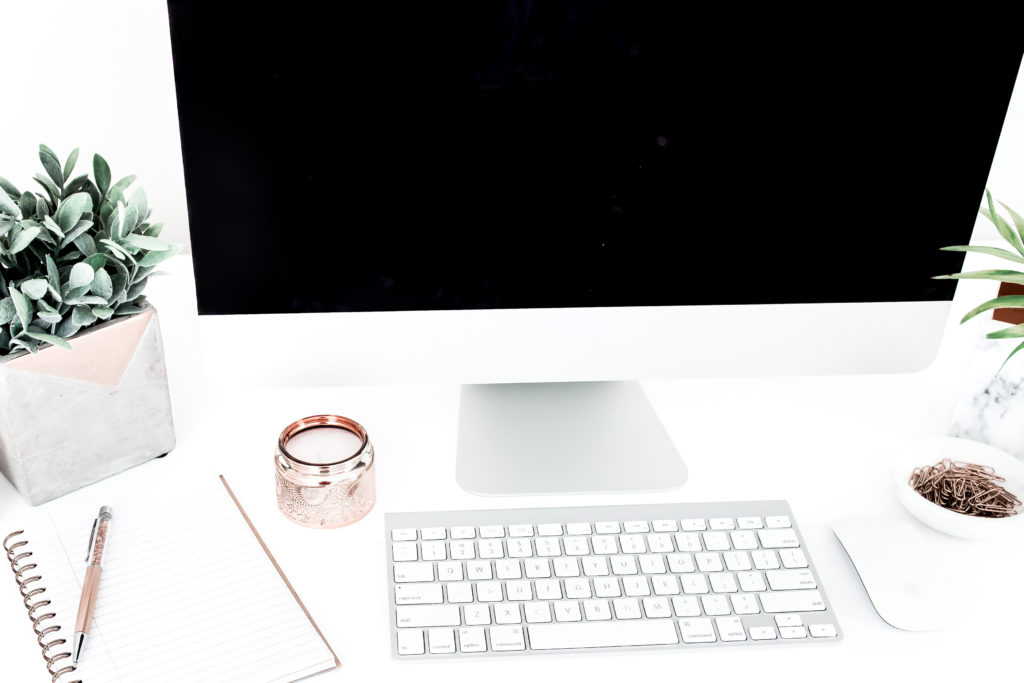 That's it!
That's all I have for you guys in this post.
If you like these kinds of blogging posts, let me know in the comments below! I have a few more up my sleeve ha!
Good luck with finding sponsors for your posts!

My Favourite Blogging Tools:
Bluehost - My current hosting company. They are reliable, fast and most importantly affordable. Their support staff is also helpful and answers all my questions. Check out my easy step by step guide: How to Start a Blog
Tailwind - My all-time favourite scheduling tool for sharing your content on Pinterest and Instagram! Tailwind saves SO much time and increases your traffic and followers. BEST. TOOL. EVER.
Foodie Pro Theme - This is my current blog theme used on Nikki's Plate. I am so obsessed with it. It took my blog to the next level. It's easy to use and has so many additional features that make blogging easy. This is a Genesis Framework Theme
Food Blogger Pro - learn how to start, grow and make money with your food blog!
WP Tasty - Handcrafted WordPress plugins made by experts in the field!
Share a Sale - This is a great place to find tons of affiliate programs so you can start earning money on your blog by just adding a link!
ConvertKit - This is a VERY popular email newsletter provider. Many bloggers love using CovertKit to grow their email list!
OptinMonster - This tool is a great way to grow your email list. Easy way to turn visitors into subscribers and costumers!
Other Favourites:
Ebates - I love making money while I shop. Who wouldn't! Ebates offers cash back when you make purchases through their website! How awesome is that!?
BEST SELLERS