Looking for a perfect savory breakfast recipe for Mother's Day? - I got you covered with these salted pecan and apricot breakfast bars.
Disclaimer: this post may contain affiliate links, and every purchase made through these links will give me a small commission (at absolutely no extra cost for you!) AS AN AMAZON ASSOCIATE AND REWARDSTYLE MEMBER, I EARN FROM QUALIFYING PURCHASES. See Privacy Policy for additional info.
THIS POST IS SPONSORED BY BONNE MAMAN
Ive been fussing around the kitchen the last few days, trying to come up with the perfect recipe for my mom for Mother's Day. Things changed when I moved out of our family home I grew up in, and into my own home with Dylan. All our family traditions changed. I no longer wake up with my brothers on Christmas morning, or wake my mom up on mothers day with breakfast in bed... Things change as we grow up. Which just means, time to create new traditions!
This Mothers day, Im making my mom these delicious vegan and gluten free breakfast bars and bringing them over to her house with some flowers. - Side note, I hope she isn't reading this post until after mothers day! OPPS. -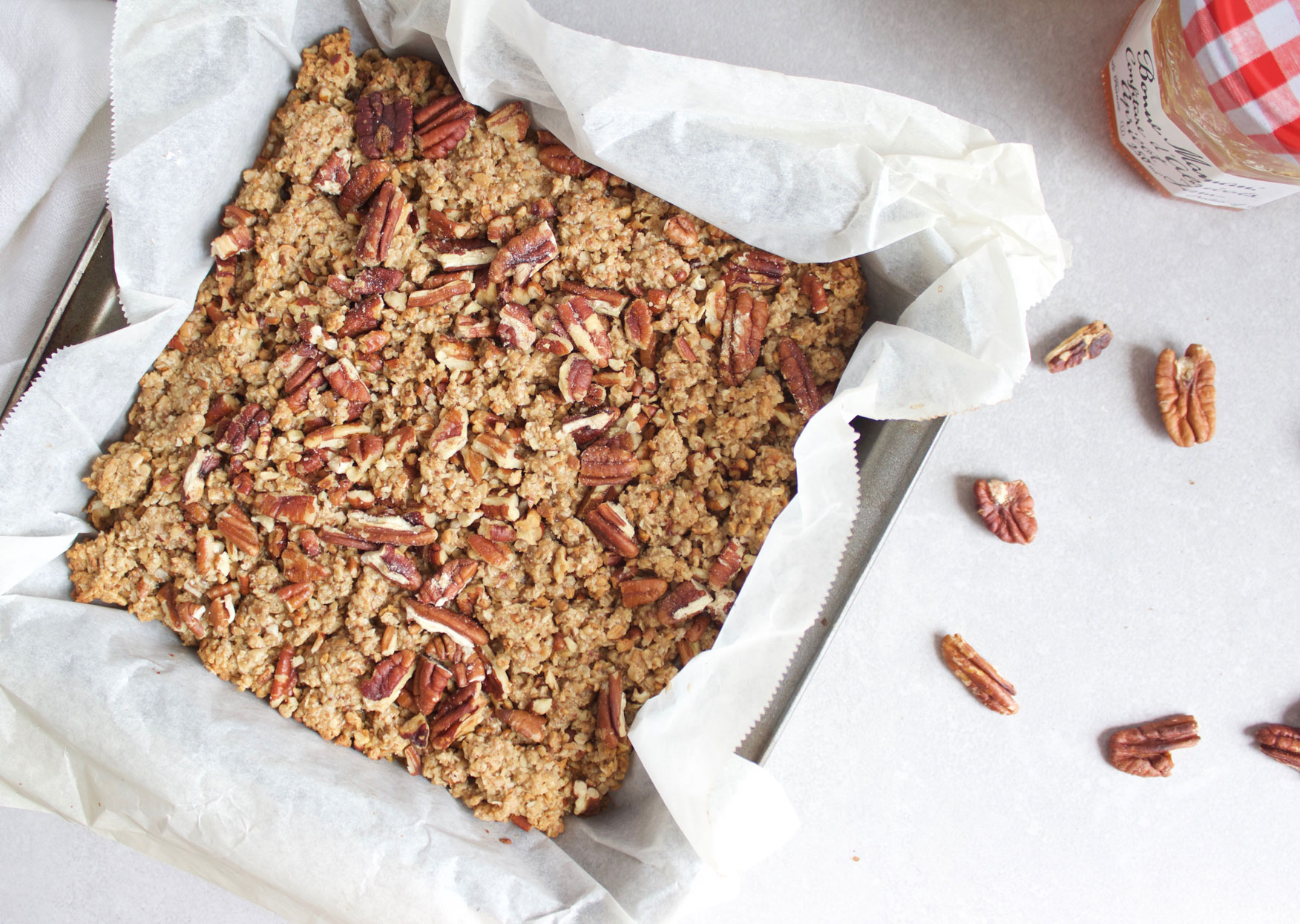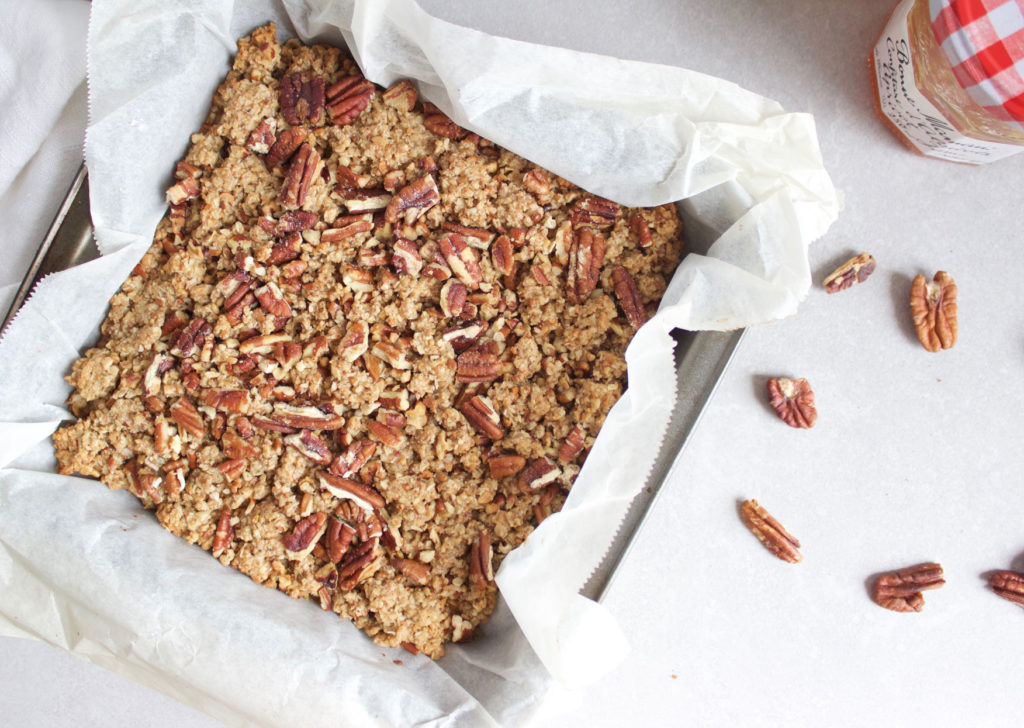 These bars are a savory breakfast with apricot preserves and crisp salty pecans crumbled on top. Bars like these are my all time favourite "I'm going to be so late for work!!" breakfast.
I usually make a batch of breakfast bars and leave them in my freezer. When I'm running late I just grab one and eat it on my way out the door.
These bars are packed with delicious seeds and nuts, which makes them nutritious and filling! You just add all the base ingredients into a food processor, press that mixture into a square pan, bake for a little bit, then layer the rest on top.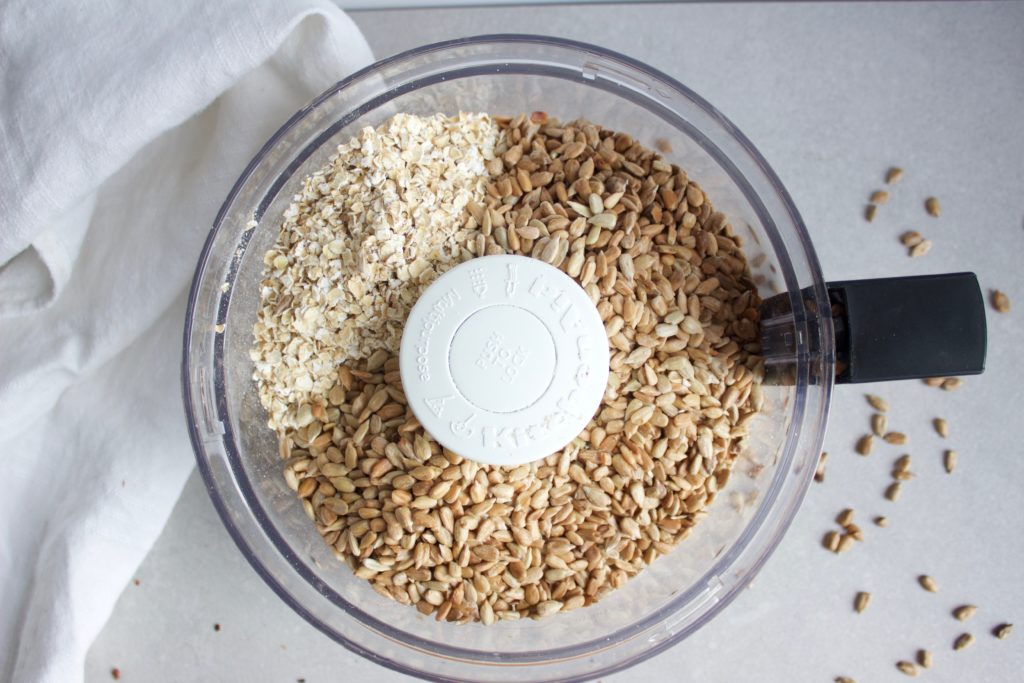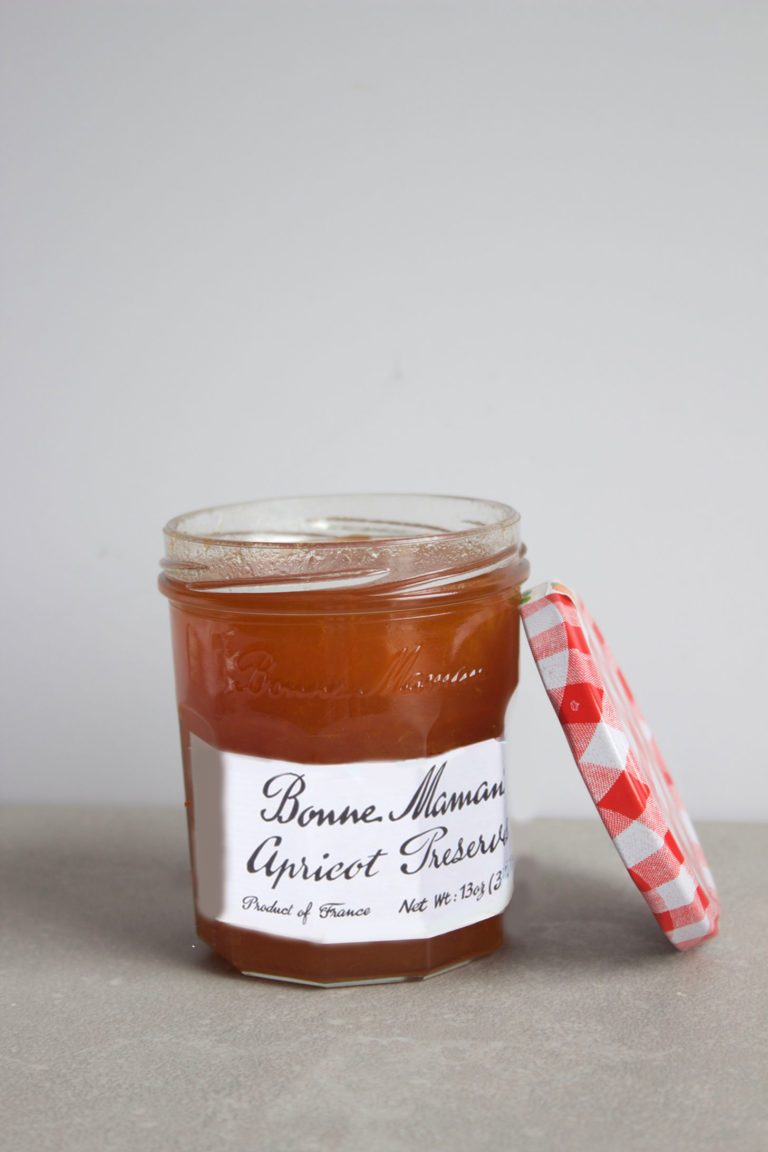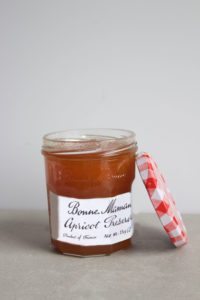 My favourite part about this recipe is the sweet apricot preserves I used. Bonne Maman's preserves have the perfect amount of sweetness yet don't over power your taste buds.
I really enjoyed using their apricot preserves as a layer in these bars! I can't wait to try the other flavours they offer!
I have always loved apricots but I find they are one fruit that are hard to fit into a recipe. Sometimes they work, most times they don't. That is why I was so excited when I took my first bit of these bars.. It was heavenly.
Also, just thought I would quickly point out for anyone that is interested, Bonne Maman is currently having a contest to win some awesome prizes!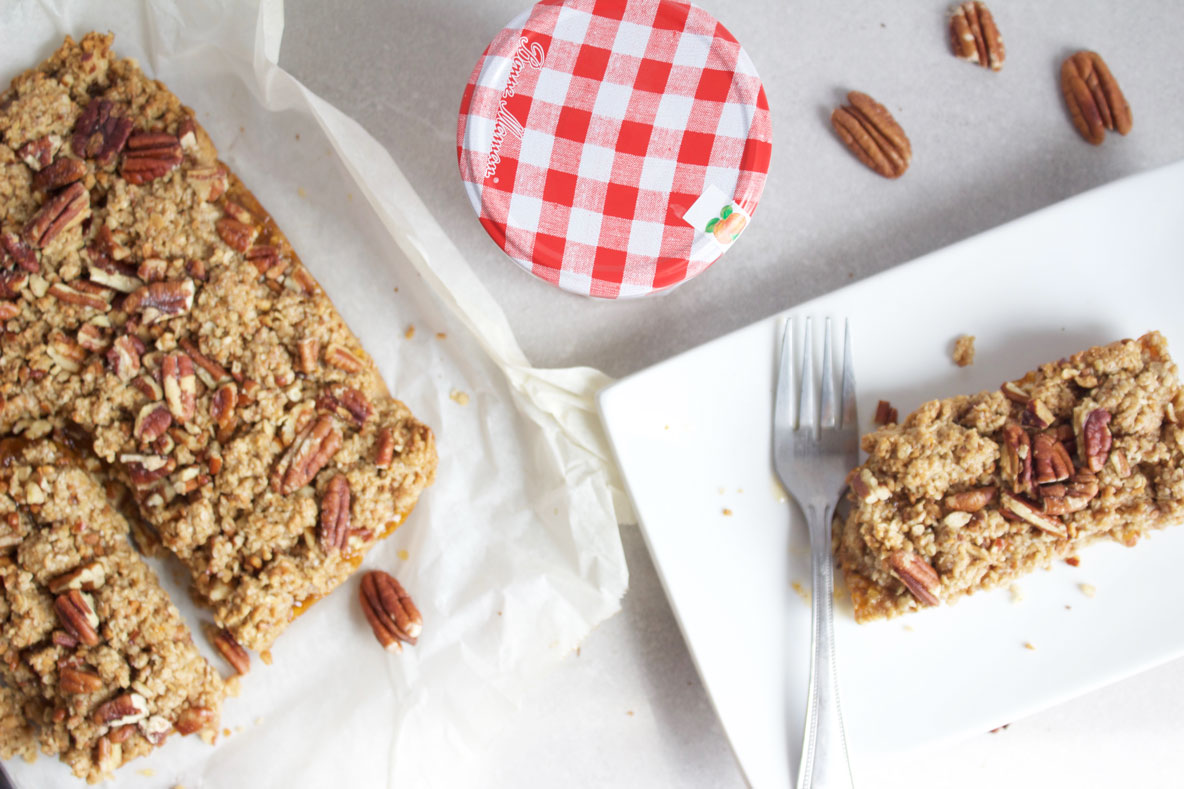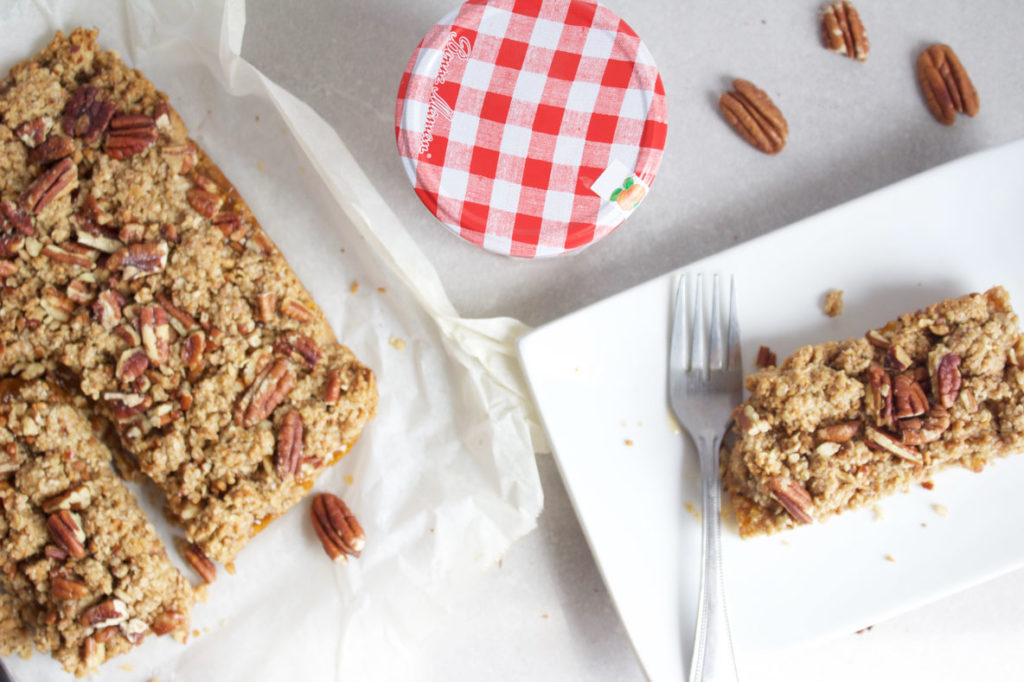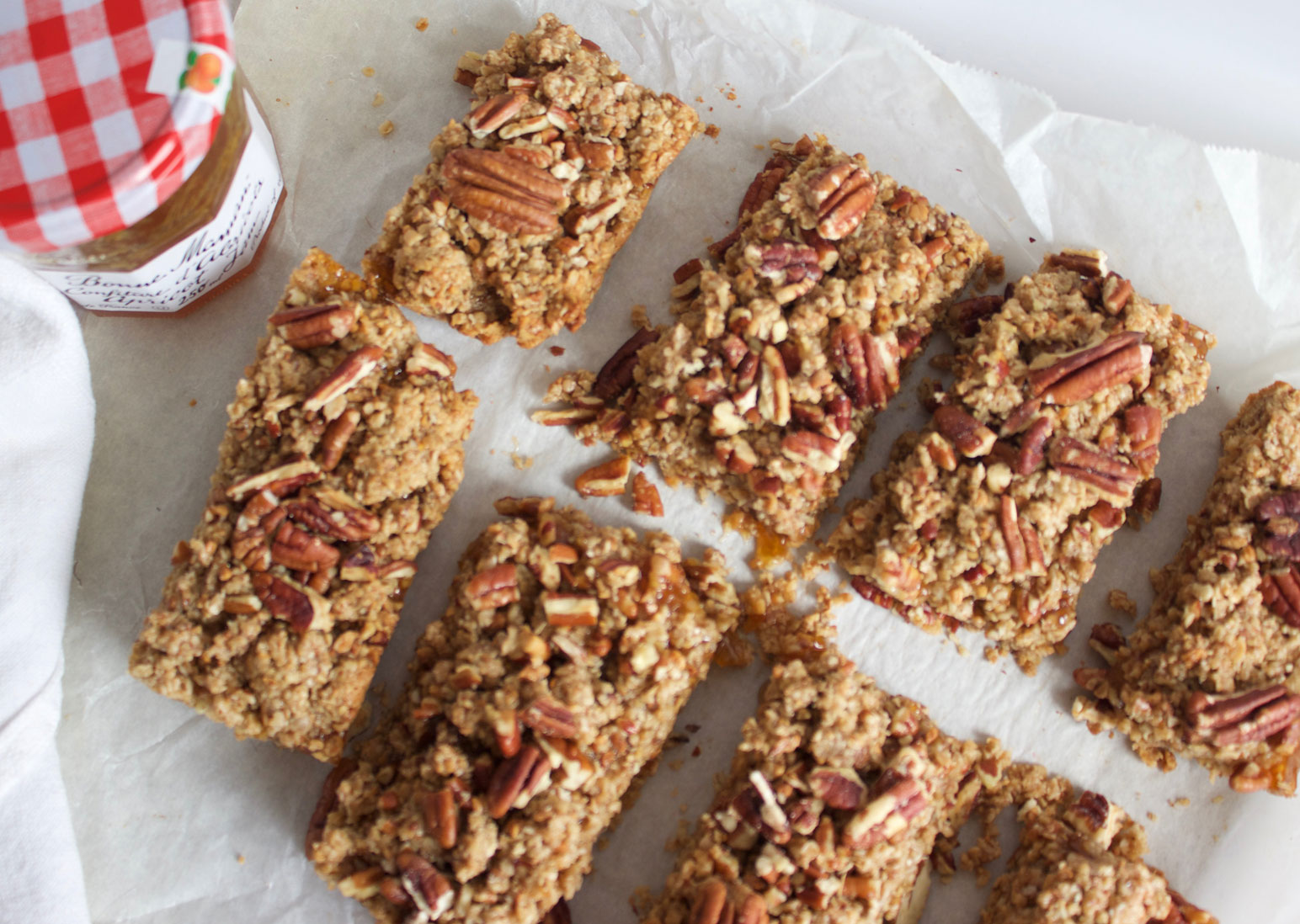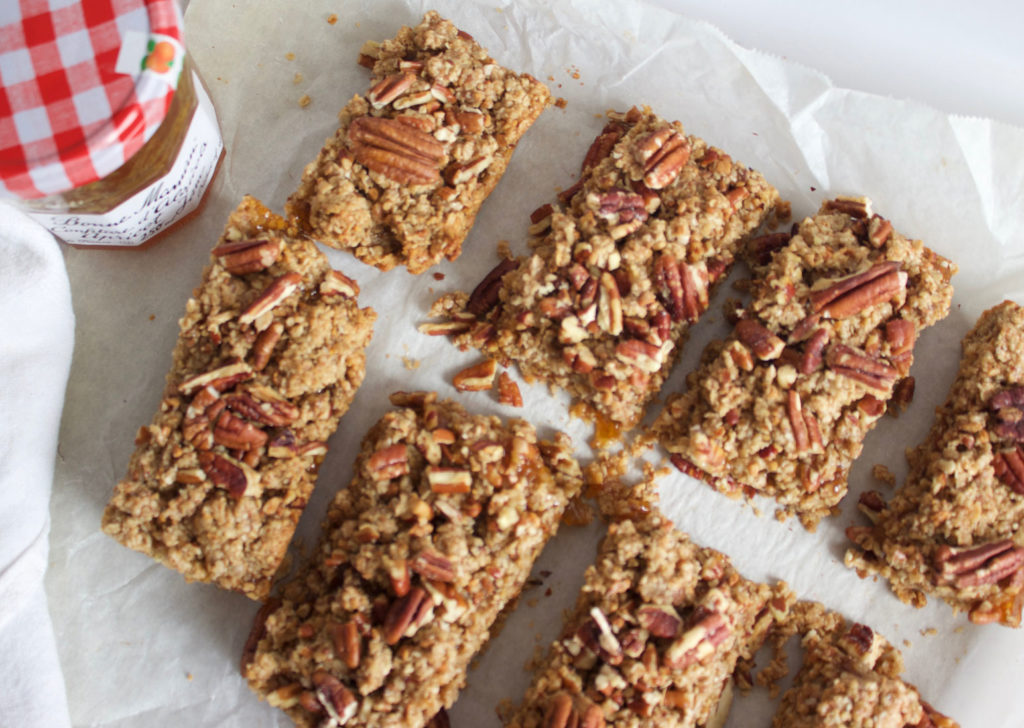 Let's just jump right into these Salted Pecan and Apricot Bars shall we?

Salted Pecan and Apricot Breakfast Bars
2017-05-08 09:51:33
Ingredients
1 cup Bonne Maman Apricot Preserves
1 cup hulled sunflower seeds
3 cups gluten-free rolled oats
⅛ teaspoon pink hymalain salt
½ cup virgin coconut oil
¼ cup pure maple syrup
3 tablespoons honey
1 tablespoon almond butter
½ cup raw pecans
Instructions
Preheat the oven to 350°F (180°C). Spread the sunflower seeds and pecans on a baking sheet. Roast for 10 minutes. Remove from the oven and set aside.
Line a 9-inch square pan with parchment paper.
In a food processor, pulse the sunflower seeds, oats, into a coarse flour.
In a sauce pan, melt the oil over low heat. When oil liquid consistency, whisk in the maple syrup, brown rice syrup, and almond butter until mixed. Combine this wet mixture to the food processor with the oat mixture. Process until evenly combined.
Set aside 1 cups of the oat mixture for the topping. Put the remaining amount of mixture into the square pan and press firmly to make the base layer (wetting your hands first makes it less messy!)
Pre-bake this base layer for 10 minutes. Remove from the oven and let cool for 5 minutes.
Spread the Bonne Maman Apricot Preserves in an even layer over this base crust.
Roughly chop the pecans and mix with the remaining 1¼ cups oat mixture. Crumble this pecan and oat mixture evenly over the jam. Sprinkle with pink salt.
Bake, uncovered, for 13 to 19 minutes more, until the top is firm.
Cool in the pan for 45 to 60 minutes, then move the pan to the freezer for 30 minutes until completely cool (excessive cooling process, I know, but it is a must!). Remove from freezer and cut it into bars. YUM.
Nikki's Plate https://www.nikkisplate.com/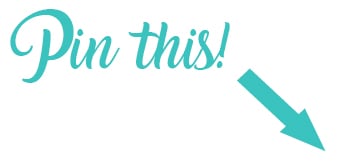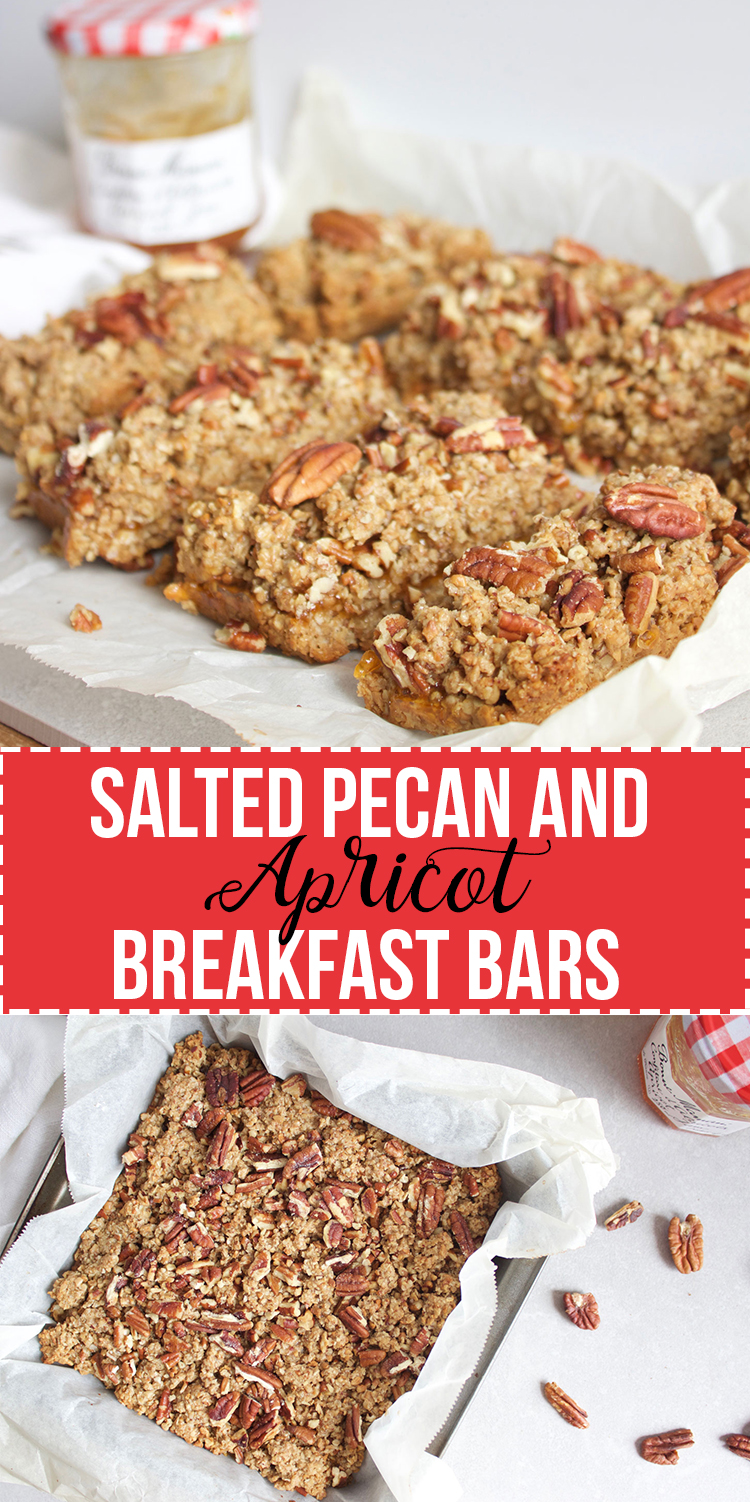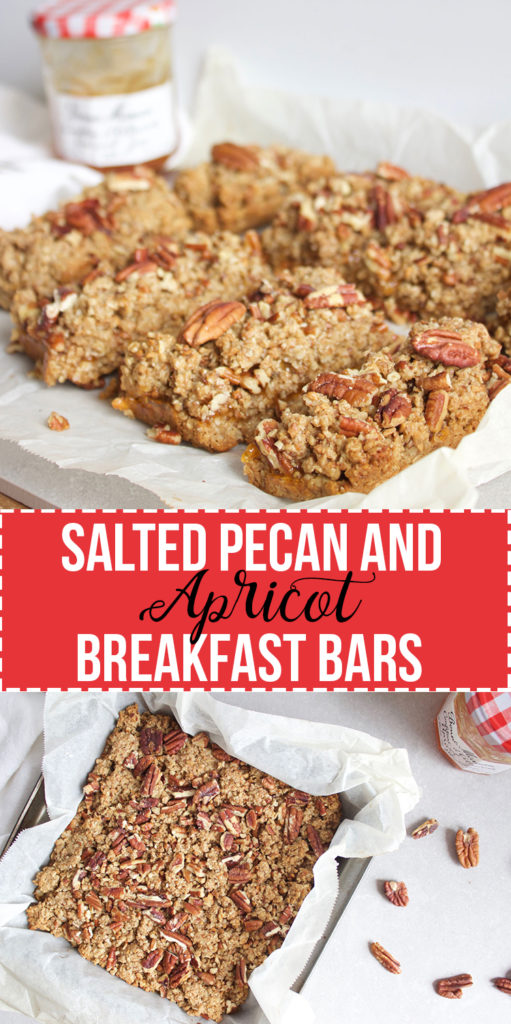 BEST SELLERS