Your guide to planning, building, and caring for the beautiful backyard deck you've always wanted!
Disclaimer: this post may contain affiliate links, and every purchase made through these links will give me a small commission (at absolutely no extra cost for you!) AS AN AMAZON ASSOCIATE AND REWARDSTYLE MEMBER, I EARN FROM QUALIFYING PURCHASES. See Privacy Policy for additional info.
A backyard deck is a great addition to any home, providing a space for relaxation, entertaining, and enjoying the outdoors. However, building a deck requires careful planning and consideration of safety measures and sustainable materials.
Decks are an excellent accessory to any home, and they provide a wide variety of uses. These uses range from providing a place to eat in the warm-weather months, to an extra room for entertaining guests during the winter. If you're thinking about adding a deck to your home or replacing an old one, you should consider the factors that go into designing and building a high-quality deck.
In this guide, we will provide a comprehensive overview of the design, construction, and maintenance of a backyard deck, highlighting important factors to consider along the way.
Designing, Building, and Maintaining a Backyard Deck:
Building a deck that fits the family's needs, style, and budget is not as difficult as some may think. With the proper design, building materials, and maintenance procedures you can enjoy your deck for many years to come and the end result will be well worth the effort.
Planning
Before building a deck, it is important to plan carefully. Consider factors such as budget, size, shape, and location. Determine what materials will be needed, and ensure that proper safety measures are in place. This includes selecting materials that are slip-resistant and fire-resistant, as well as installing railings and lighting for added safety.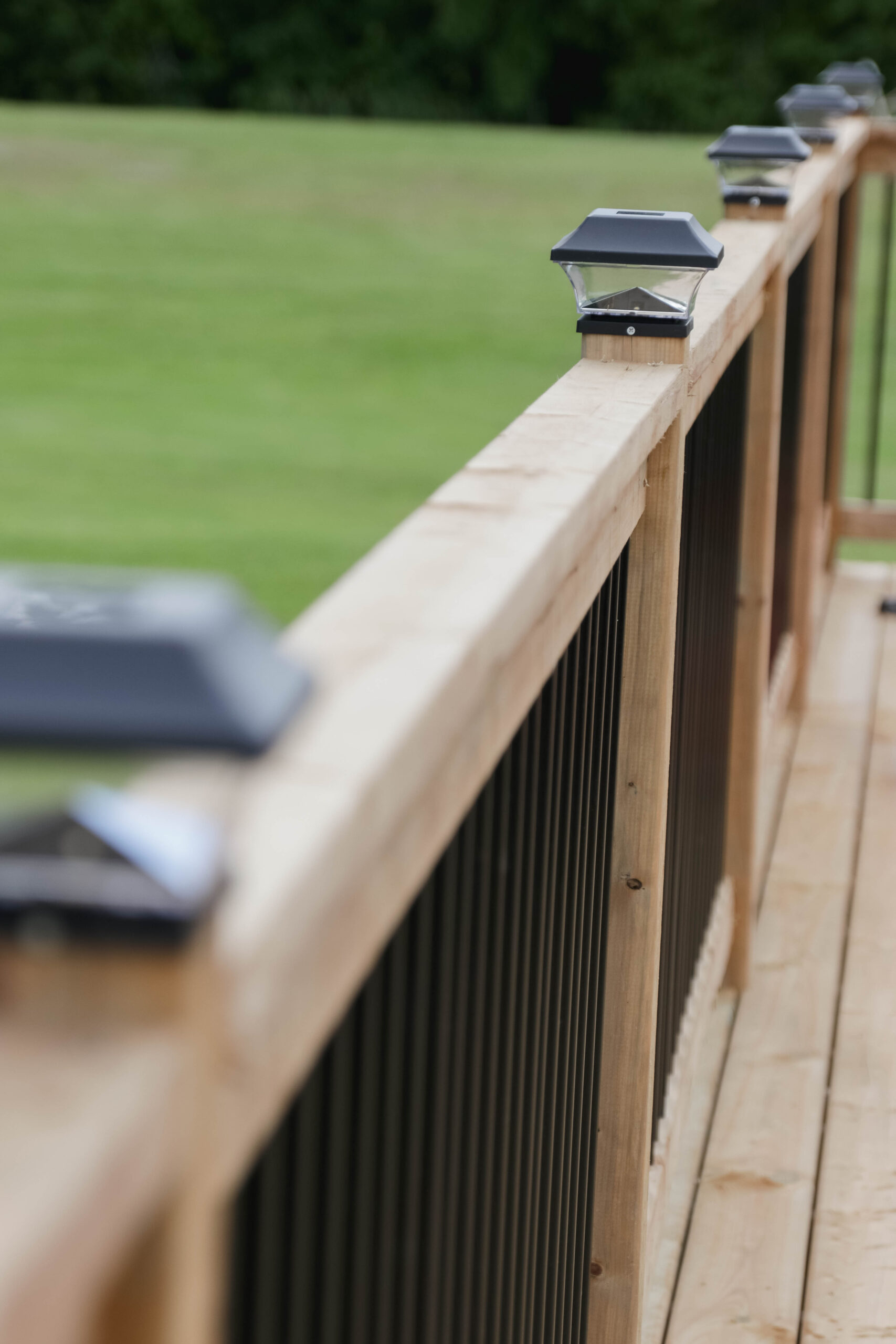 Designing a Backyard Deck
There are many design options available for backyard decks, including traditional wood decks, composite decks, and even rooftop decks. When designing a deck, it is important to choose a style and layout that fits the space and meets the homeowner's needs. Visual aids such as images and diagrams can be helpful in the design process.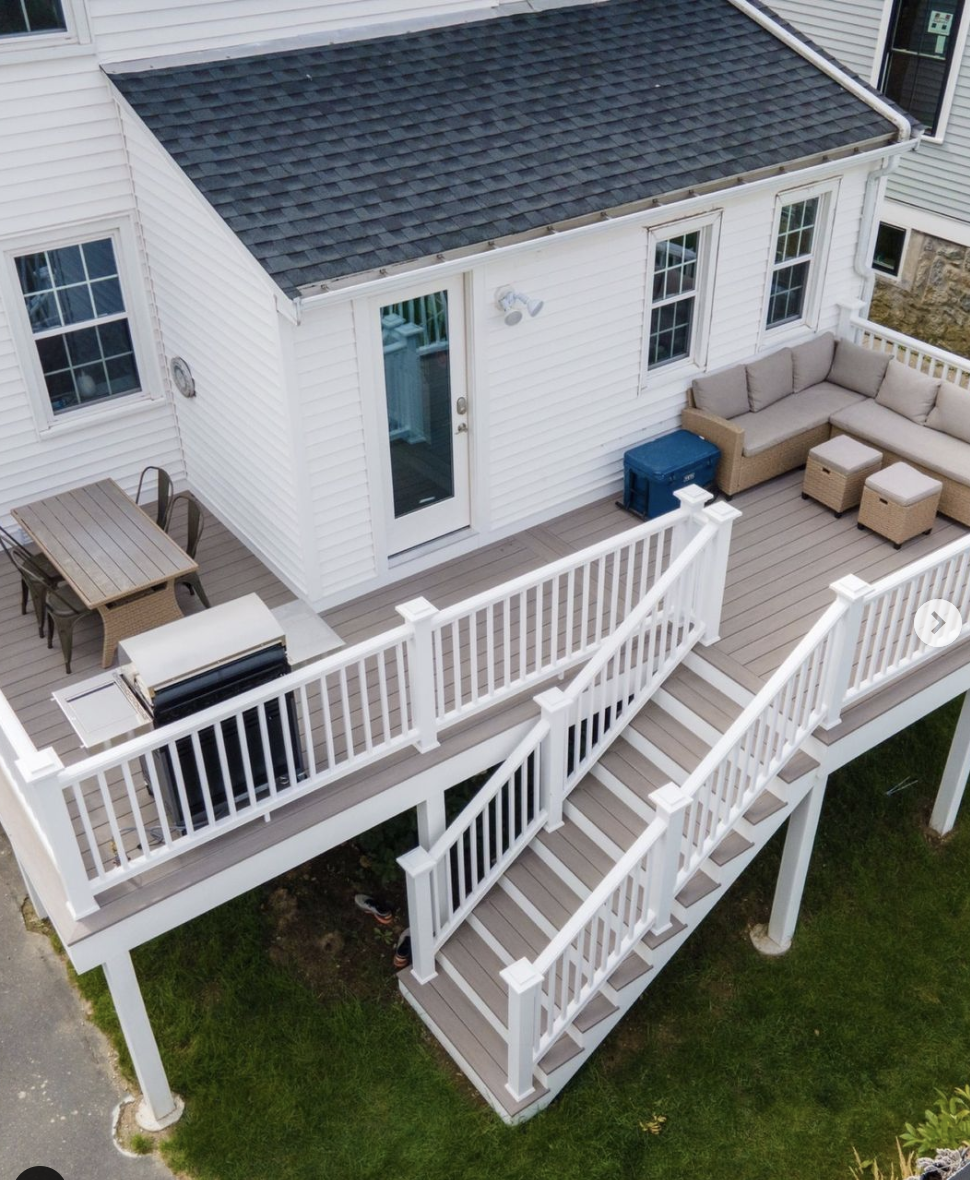 Construction
The construction process for a backyard deck involves several steps, including preparing the site, installing the frame, laying the deck boards, and finishing with railings and stairs. It is important to use the proper tools and follow local building codes and regulations to ensure a safe and sturdy deck.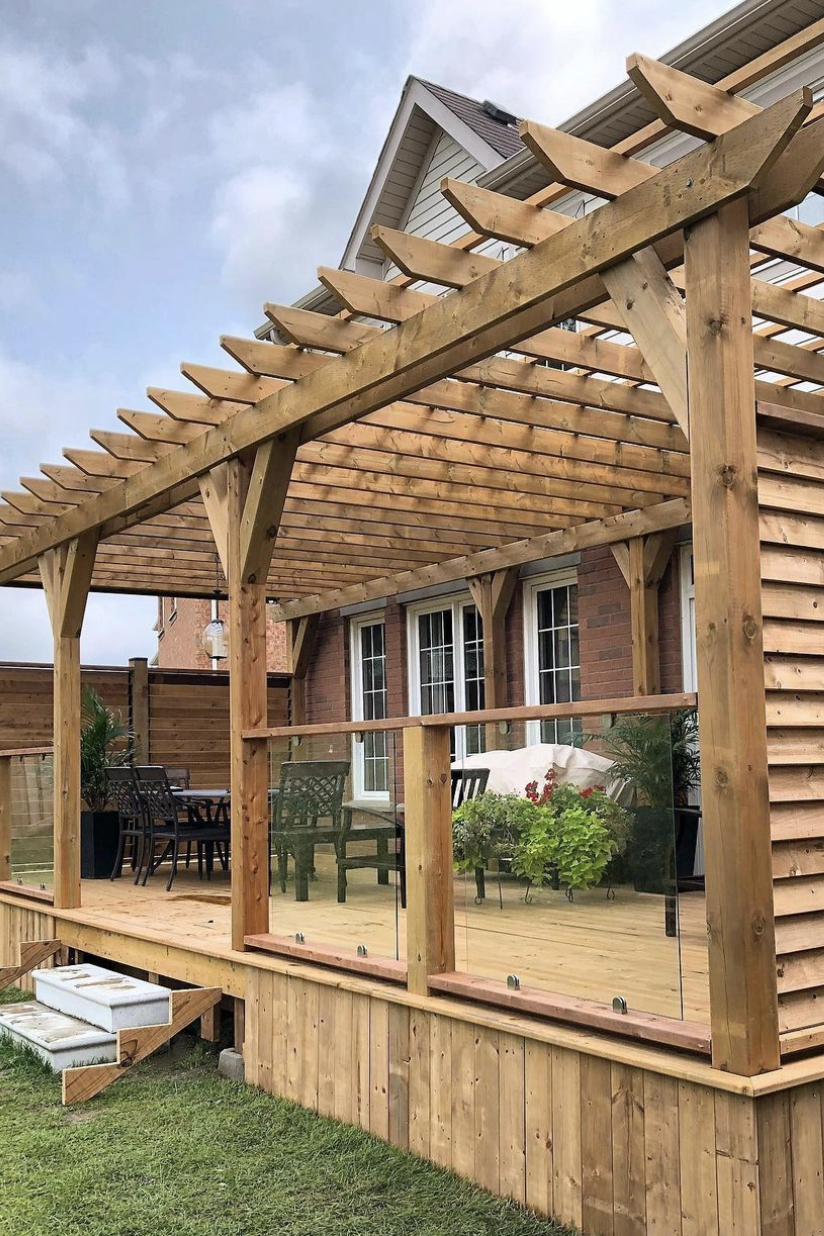 Backyard Deck Maintenance
To ensure the longevity and safety of a backyard deck, regular maintenance is essential. This includes cleaning the deck regularly, inspecting for any damage or wear, and making repairs as needed. Proper maintenance can prevent costly repairs and extend the life of the deck.
Sustainability
Sustainable materials and construction practices can be used when building a backyard deck. These materials include composite decking made from recycled materials, as well as sustainably sourced wood. Sustainable construction practices include using energy-efficient lighting and incorporating rainwater harvesting systems.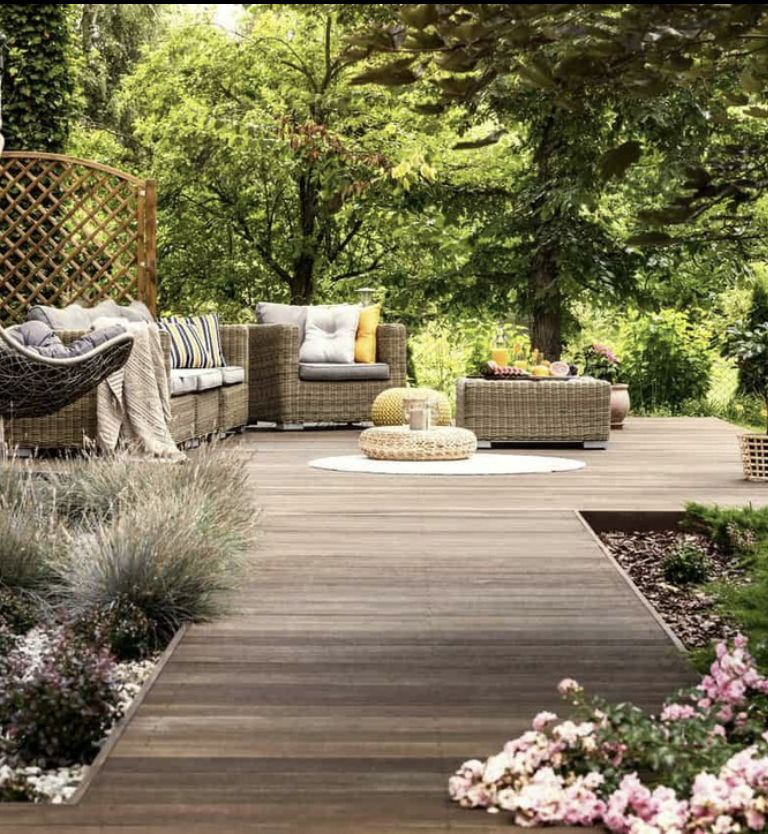 Designing, building, and maintaining a backyard deck can be a rewarding experience for homeowners. By carefully planning and considering safety measures and sustainable materials, a backyard deck can provide a beautiful and functional space for years to come.
Hopefully, this guide has given you a good overview of the process behind building a backyard deck. Of course, if you choose to build your own deck by yourself there are plenty of other resources available to help. If you have questions or require further assistance, don't be afraid to ask others for advice. Ask them how they got started, what mistakes they made along the way, and what they would have done differently. Seek examples and advice from professionals, who had likely learned everything they know over time through experience and trial and error. Those with experience can easily identify some of the most common mistakes others make when engaged in this project and can help you avoid making these costly mistakes yourself.
More Backyard Deck Posts:
A deck is a great addition to your home, but it needs careful consideration, planning, and attention to detail. For most people building a deck is something that should be approached with confidence as you will quickly learn there are many things you can do to have a beautiful, functional, and affordable deck even if you are not a professional builder.
Until next time,
BEST SELLERS