How To Clean Vinyl Siding; removing gross dirt from your house siding. Make your home exterior look fresh and new again! Using just a few easy to find products, you can take your siding from ew to brand new!
Disclaimer: this post may contain affiliate links, and every purchase made through these links will give me a small commission (at absolutely no extra cost for you!) See Privacy Policy for additional info.
Hi Beauties!
Todays post is all about our house siding. Why? Because I struggled SO hard trying to clean our disgusting white siding so I wanted to share what I did that worked for us.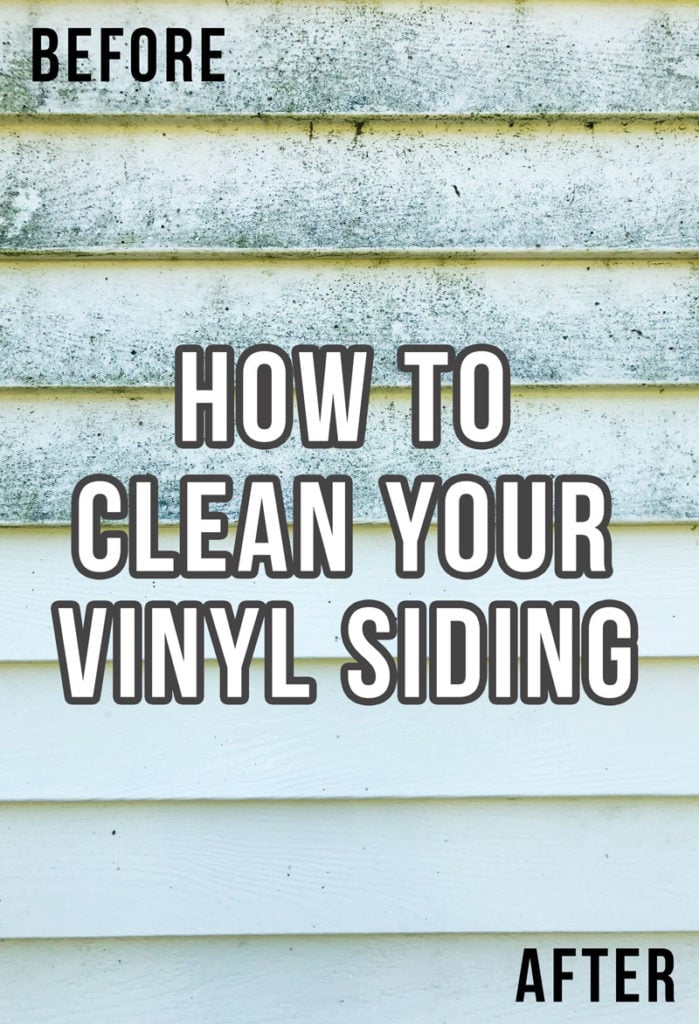 So for some reason, our white siding on our house gets VERY dirty. I'm not entirely sure why. I think our area has a lot of pollen during the spring months that stains our siding. Either way, it was pretty bad. no longer white and it made me cringe every time I looked at it! I knew I needed to fix it but I wasn't too sure how.. I knew it was going to be a trial and error type of mission but luckily I got it right on the first try!
We do plan to redo our siding in the next couple of years. When we redo it, we are going to choose a darker colour than white. I find that the white vinyl siding (in our area) is just too high maintenance! But for now, I want to make our white siding look fresh and new! So I went on the hunt to find an easy way to clean vinyl siding and get this nasty black sludge off our house exterior!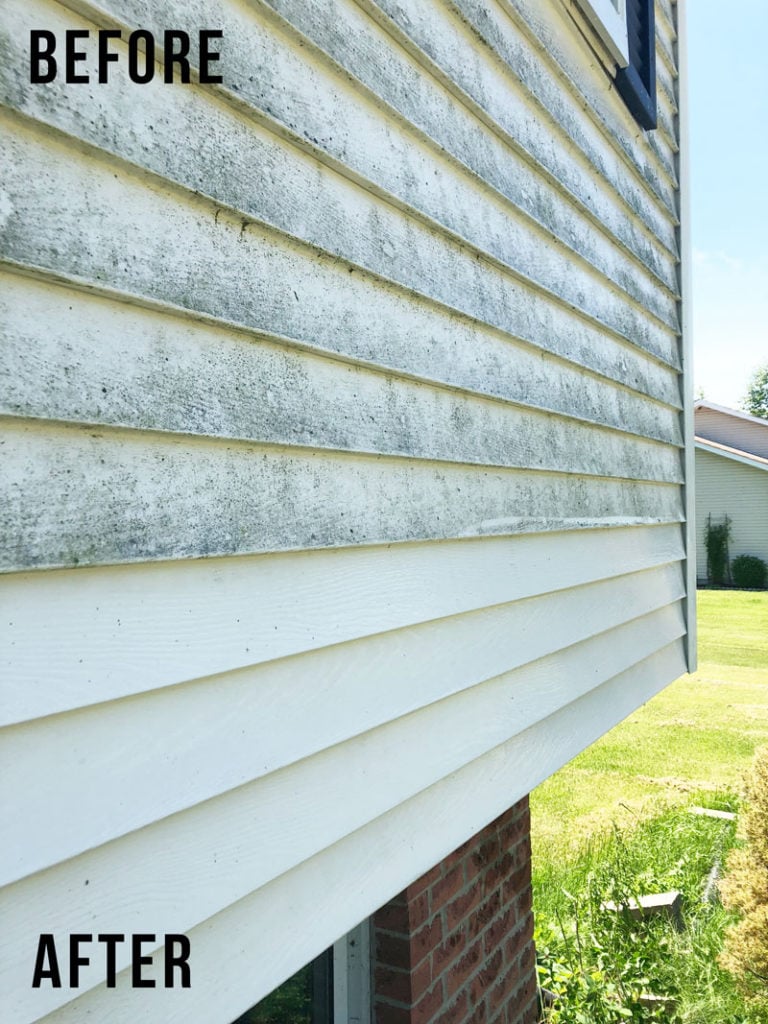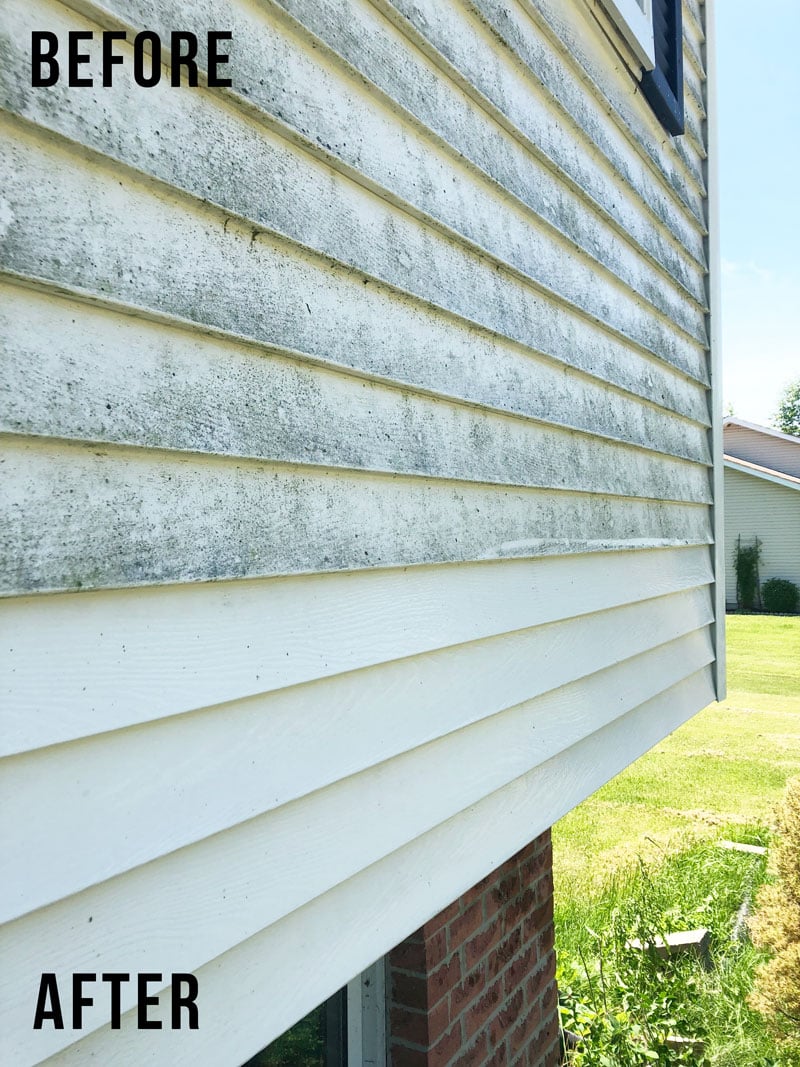 These photos are actually so embarrassing! I can not believe we let our vinyl siding get this bad. We plan to add this into our "spring cleaning" to-do list so that we don't let the dirt build up this much again. It will be way easier to clean once a year, then to let it get this bad again. Since cleaning the siding, I now know that it is something I need to do every year to stay on top of it… the more I clean it, the less effort I will have to put into cleaning it next time.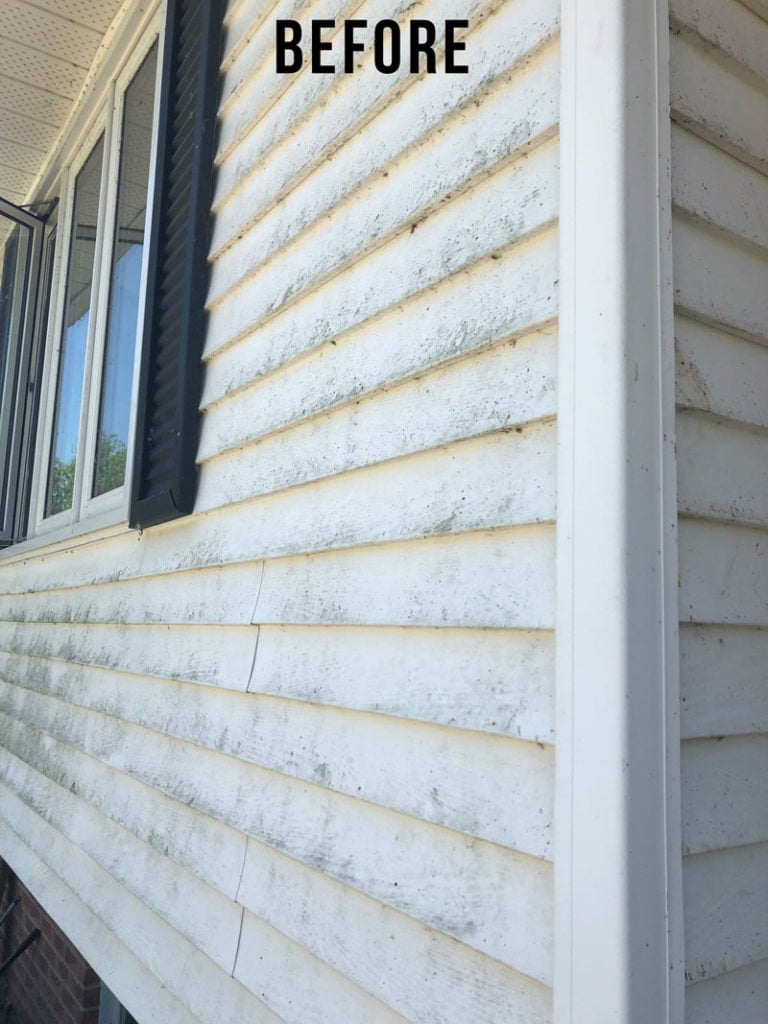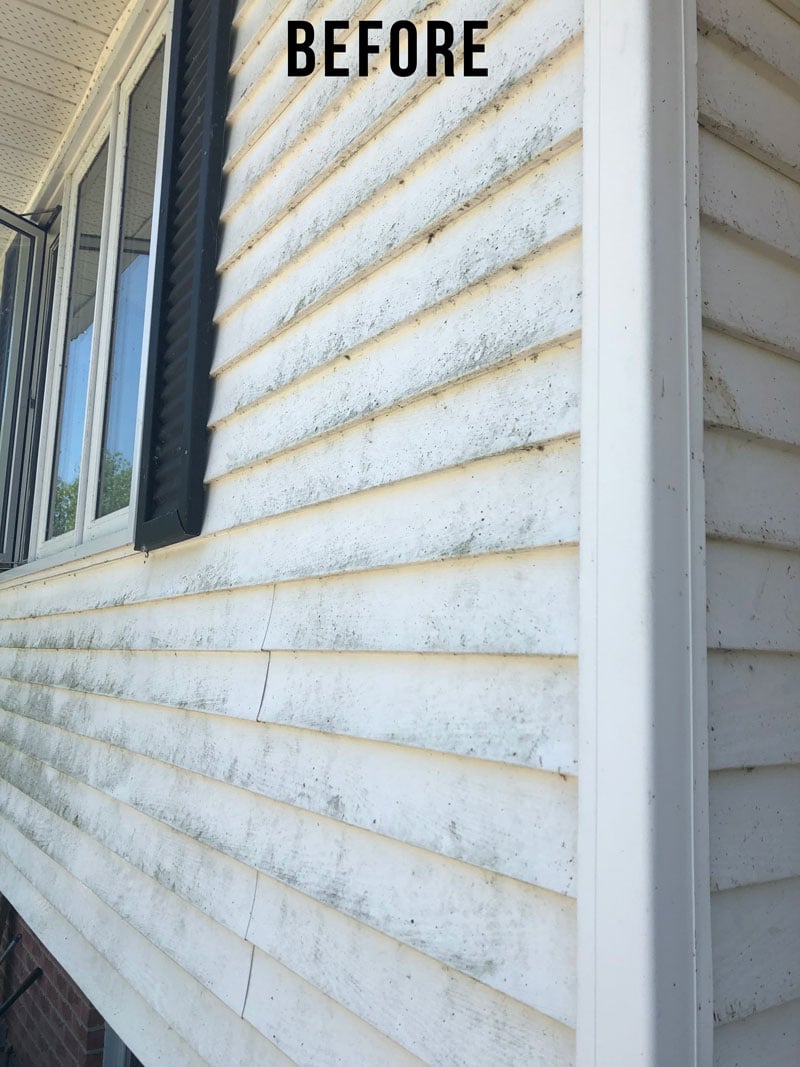 So let's just jump into how I made this clean vinyl siding transformation!
Supplies Needed to Clean Vinyl Siding on Your Home: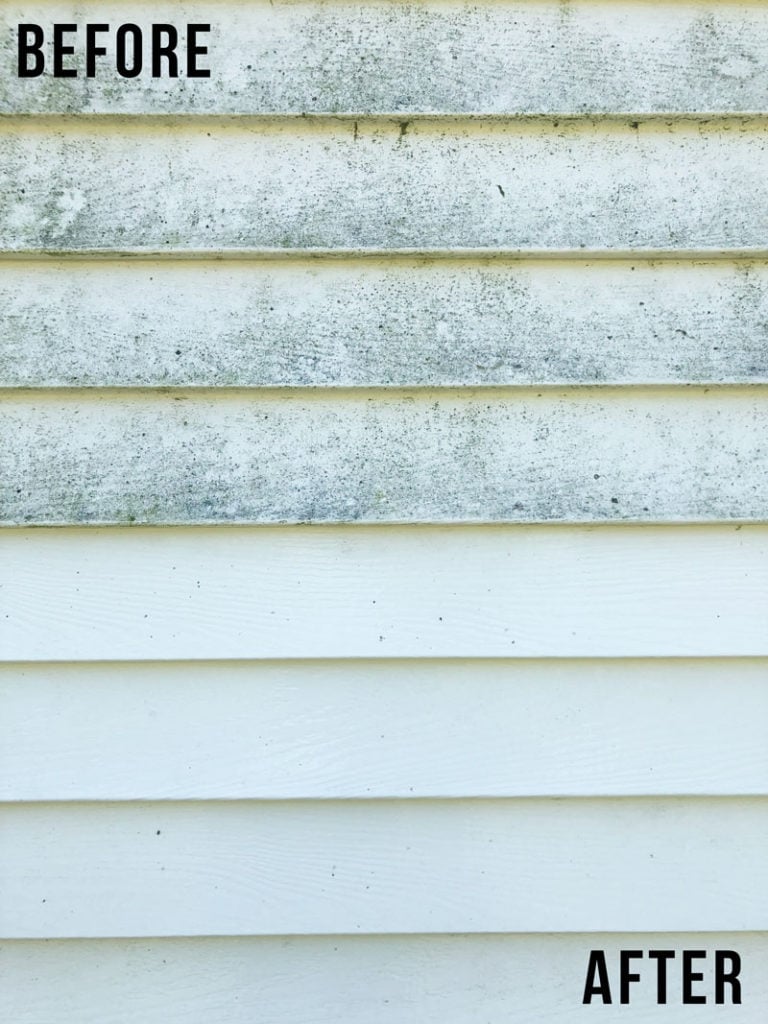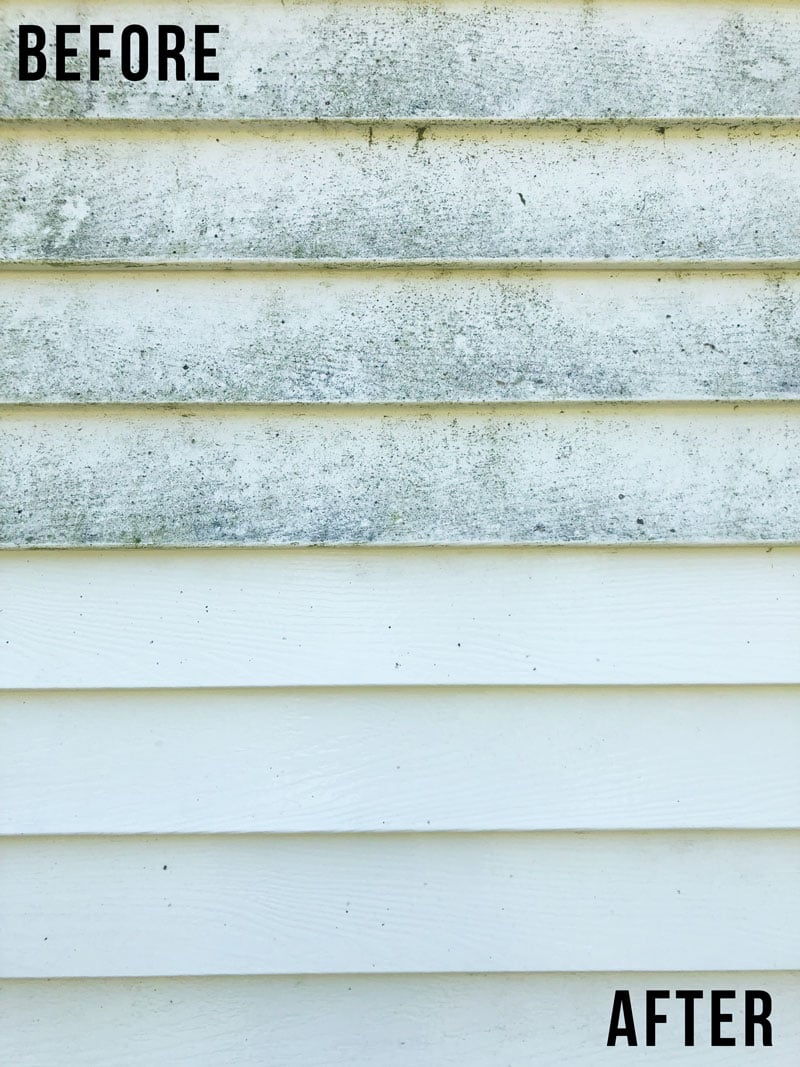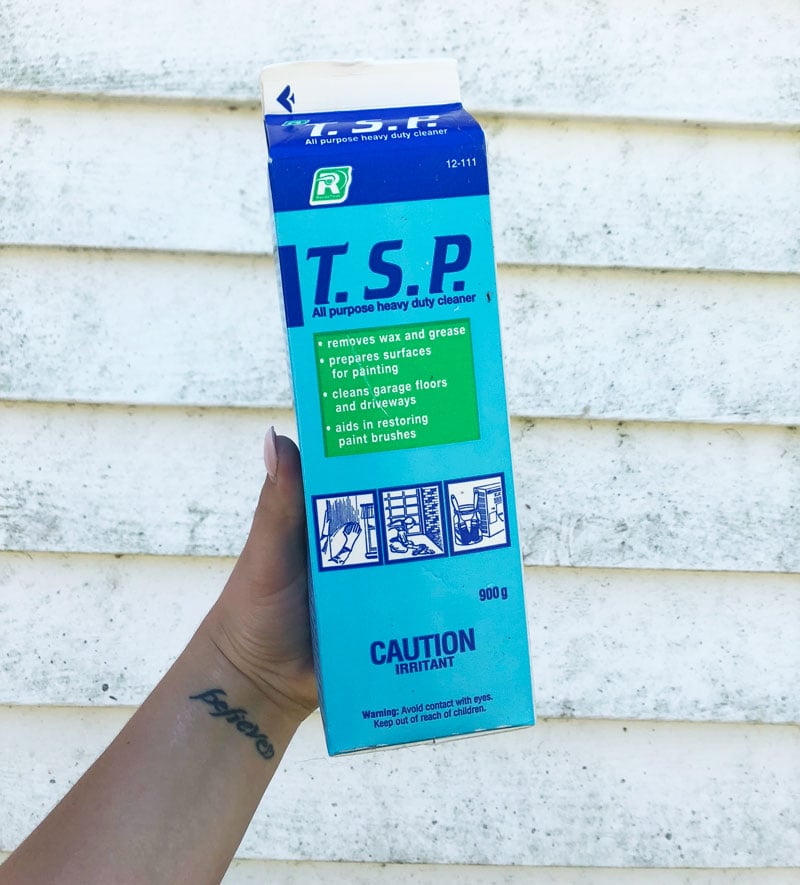 How To Clean Vinyl Siding
Step One: Mix TSP Powder
Mix the T.S.P powder according to packaging. I mixed about 1/4 cup of this cleaning powder with about 6 cups of water. Place mixture in a large enough bucket to fit your cleaning brushes.
Step Two: Water Down Siding
Spray down your siding with regular water. This removes any of the minor dirt debris that doesn't need to be scrubbed. You can use a hose or a pressure washer.
Step Three: Scrub Siding
Using the large pole brush. Dunk in the T.S.P and start scrubbing your siding.
Step Four: Deep Scrub
Go in with the smaller brush to really scrub out the stuck-on debris.
Step Five: Rinse
Rinse with regular water.
Just a side note, the T.S.P product did not hurt my garden! Its been about a week now and they are all still alive. I was very worried the product would kill my plants. Next year I will definitely plan on doing the cleaning in the spring before my flowers start to grow, just to avoid any worry.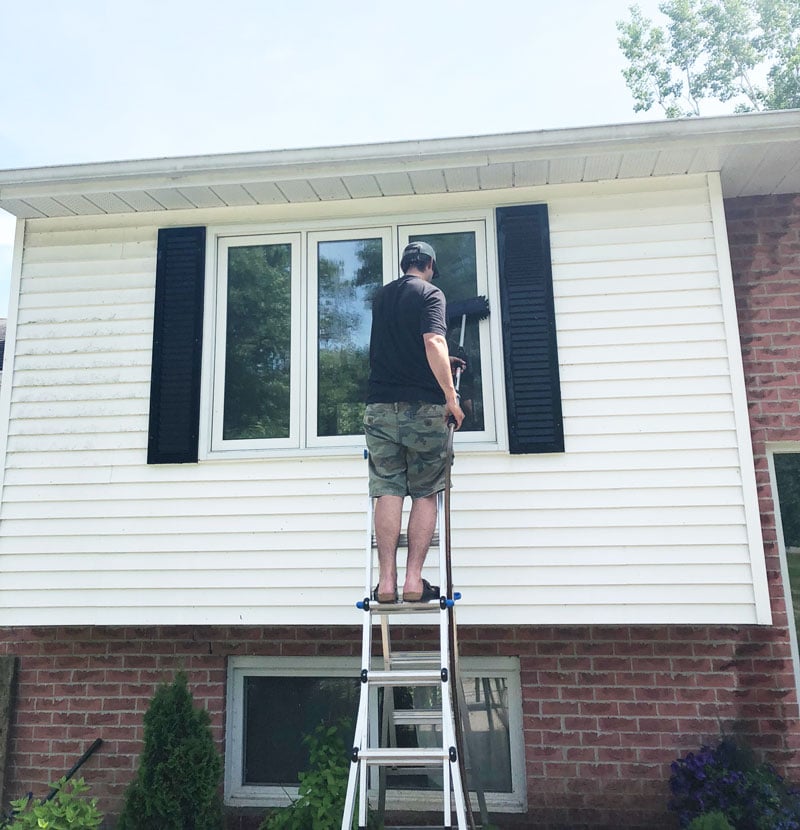 We also cleaned our windows too. Dylan was able to help me reach the very top of the siding. hehe thanks Dylan for the help! Look at that clean vinyl siding!! YAY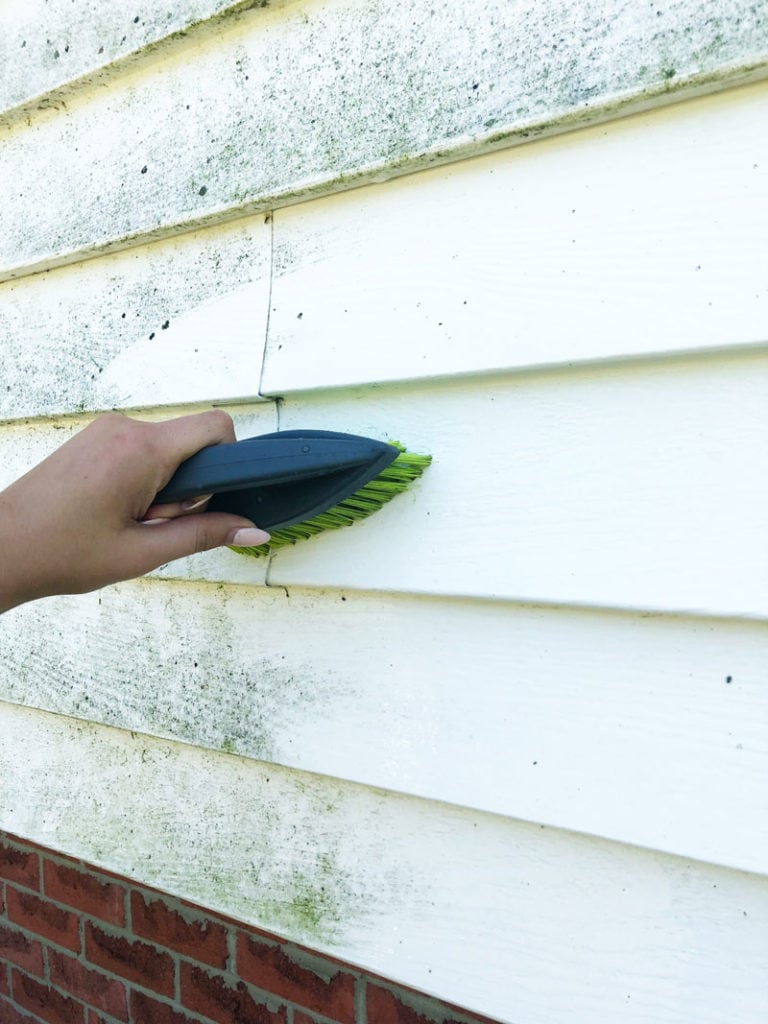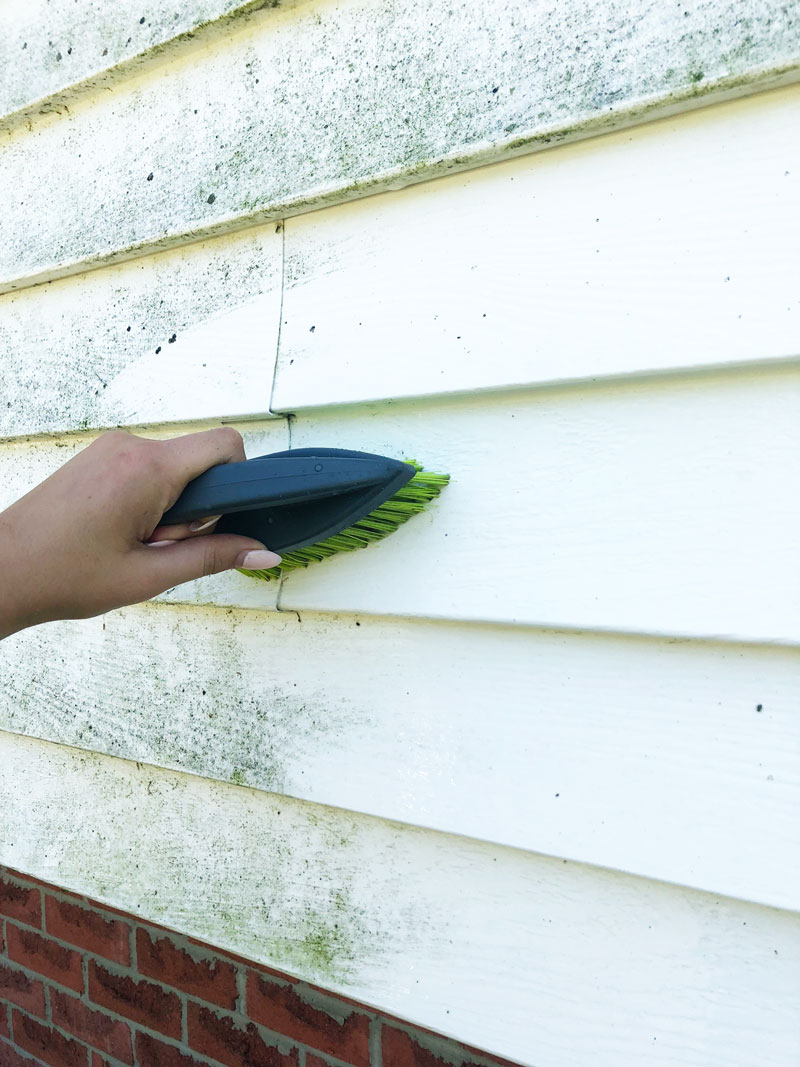 I hope you found this post useful for you and your home!
Now go clean vinyl siding, have fun!!

If you liked this post, you'll LOVE:
How To Clean Vinyl Siding; removing gross dirt from your house siding. Make your home exterior look fresh and new again!